Food Around The World: The Best Foods To Travel For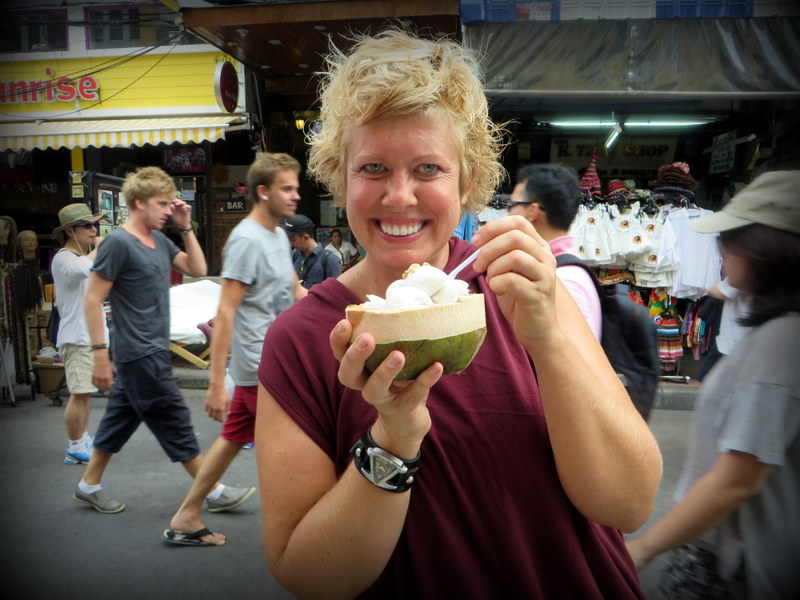 Some people eat to live. Others live to eat. I travel to eat. And live to travel. I choose most of the places I travel based on the food.  As a result, I've had some incredible food on my travels. Food that's definitely worth buying a plane ticket (or even walking) for. But, of course, the easiest way to travel around the world is to go around the world on a cruise. Here's some of the food around the world that I think is worth traveling for.
Food Around The World: The Best Foods To Travel For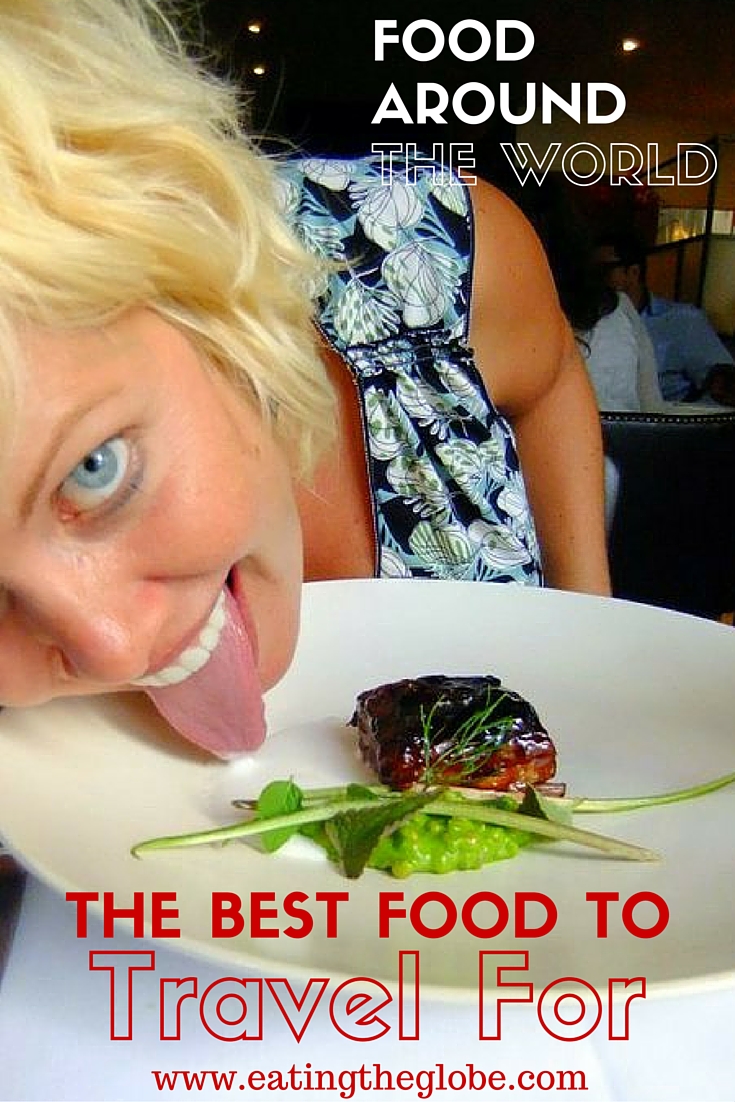 1. Grilled Calamari-Otres Beach, Cambodia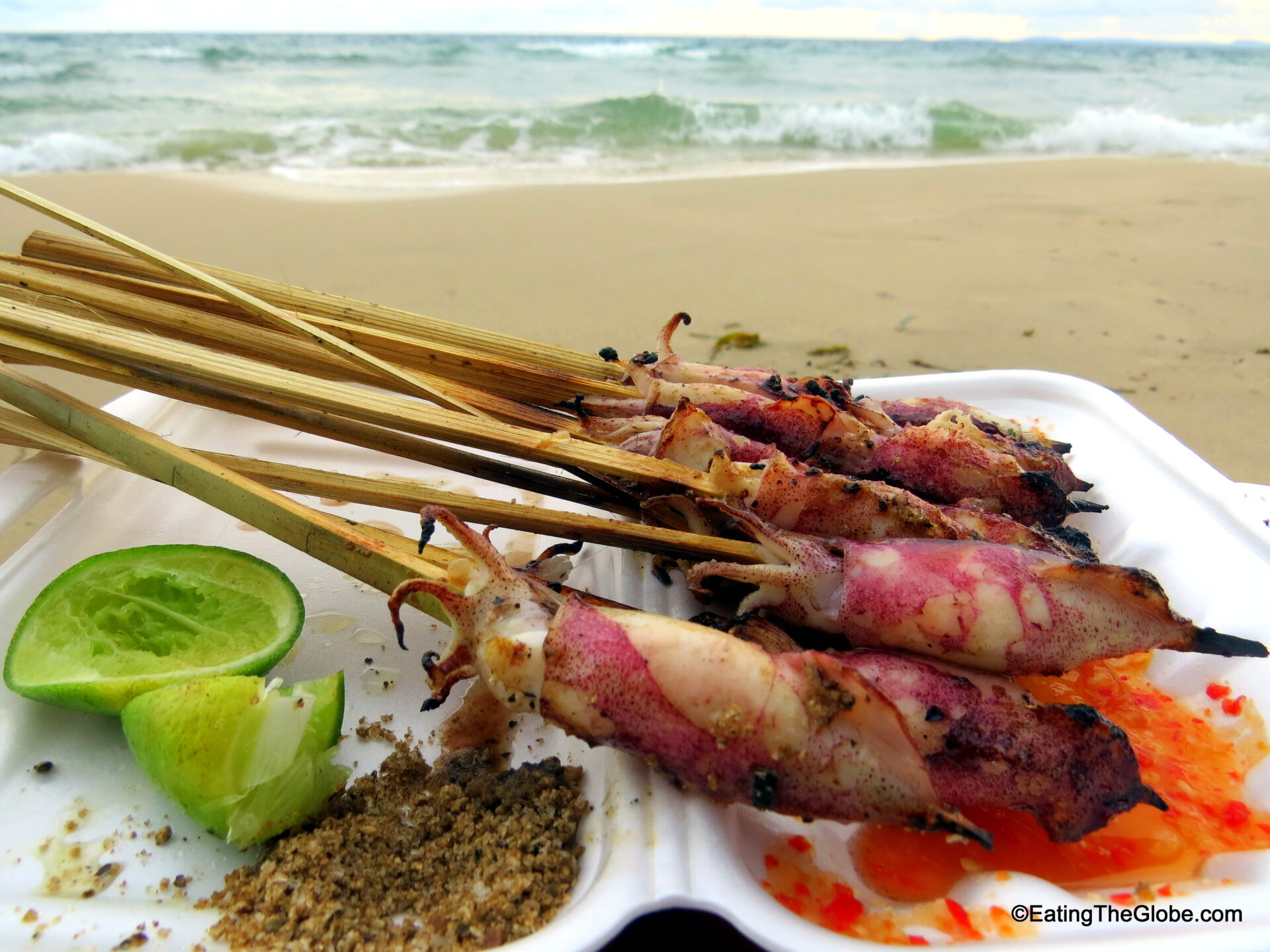 Some of the best calamari I've ever had was on Otres Beach, Cambodia. A woman was walking down the beach with an entire grill and all the makings for this meal on her shoulders. She basted the calamari with a special sauce, and grilled it right in front of me. Ten skewers for $3 USD.  Enjoy it with a squeeze of lime, the fiery pepper, and spicy sweet chile sauce. This will be a beach food meal to remember.
2. Bun Thit Nuong Cha Gio At Chi Thong-Saigon, Vietnam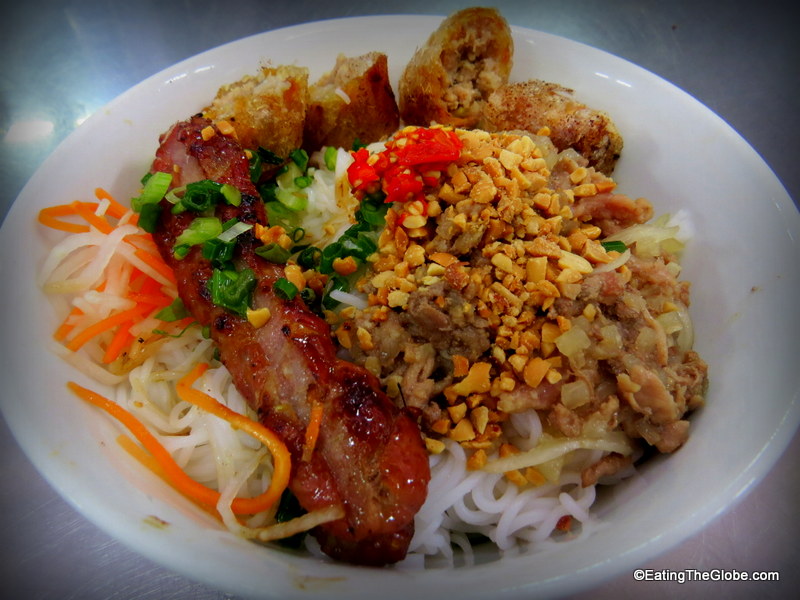 The best Bun Thit Nuong I've eaten was at Chi Thong in Saigon, Vietnam. Crispy pork spring rolls that beat any spring roll you've ever had, smoky grilled pork, fresh mint and basil, tart and sweet pickled carrots, roasted peanuts, rice noodles, pungent fish sauce, and spicy chili sauce. You won't be disappointed.
3. Cioppino At Anchor Oyster Bar, San Francisco
If you're a fan of cioppino, there is no better place to get it than the Anchor Oyster Bar. Their cioppino has a rich, savory broth, all the seafood is perfectly cooked, and the prawns are huge. The garlic bread served with it is legendary. Also, Anchor Oyster Bar also has some of the best clam chowder I've ever had.
4. Yakuza Lounge Burger-Portland, Oregon
I've had a lot of great burgers in my life. But, for me, nothing tops the umami flavor of the burger at Yakuza Lounge in Portland, Oregon. It is topped with chevre, arugula, shoestring potatoes, catsup, and spicy mayo, but I'm convinced the secret ingredient must be crack. It's that good. Order it medium rare. For other suggestions of what to eat in Portland, read this article. 
5. Cassata Siciliana cake from Pasticceria Oscar-Palermo, Sicily
Cassata Siciliana cake is the traditional cake of Sicily and got its origins in Palermo. It was one of my very favorite things that I ate in Sicily. Pasticceria Oscar is the place to go and sample this cake. It is moistened with liqueur and layered with ricotta cheese and candied fruit, and is incredibly divine.
6. Mixiotes At El Pato-San Miguel de Allende, Mexico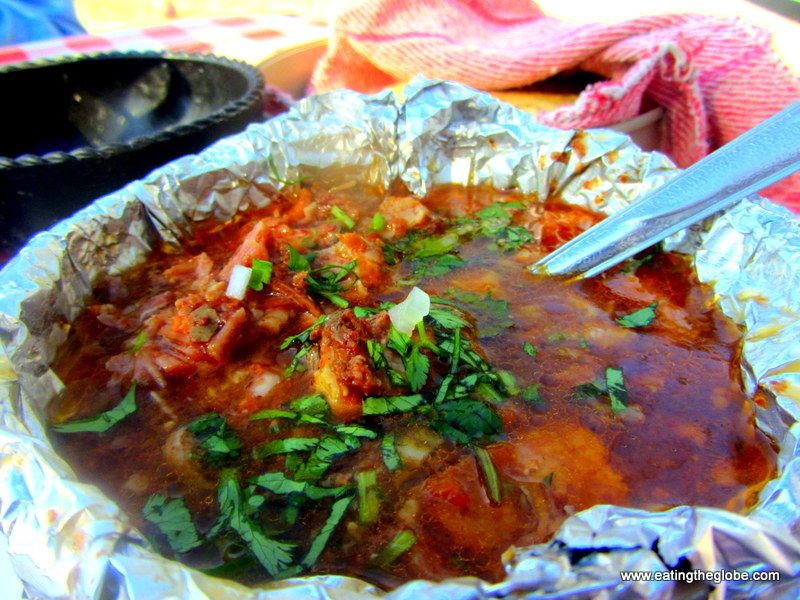 The best food I had in Mexico hasn't been tacos, quesadillas, or guacamole. The absolute best thing I've eaten have been the mixiotes at El Pato. Mixiotes are packets of spiced lamb steamed overnight in a broth in the ground in banana leaves. They only use young lamb at El Pato, and you can tell. And, the result is lamb so tender and flavorful that you stop thinking of any other thoughts. This lamb is so good that it makes you realize there is only the moment you are in, and you are lucky to get to be a part of it. The broth they serve the lamb in is flavorful and rich, and the next time you are sick after trying it, you will wish you had it. It cures a multitude of ills.
7. Keftedes And Fried Potatoes, Greece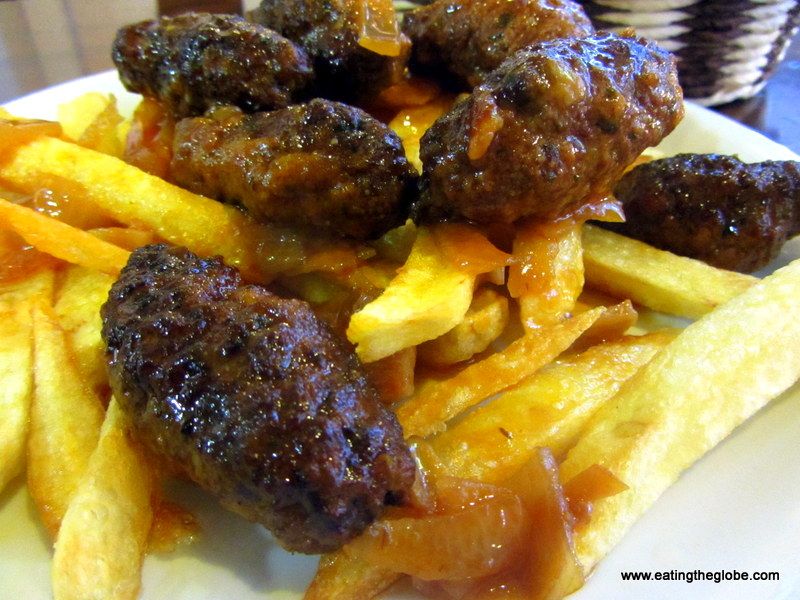 I'm not even usually a meatball fan, but I thought the keftedes in Greece were absolutely incredible. They were juicy and crisp, and when I found them served with gravy over fried potatoes, I knew I had discovered some of my favorite food around the world. It reminded me a little of poutine (without the cheese curds) and became one of my favorite dishes in Greece.
8. Happy Pizza, Cambodia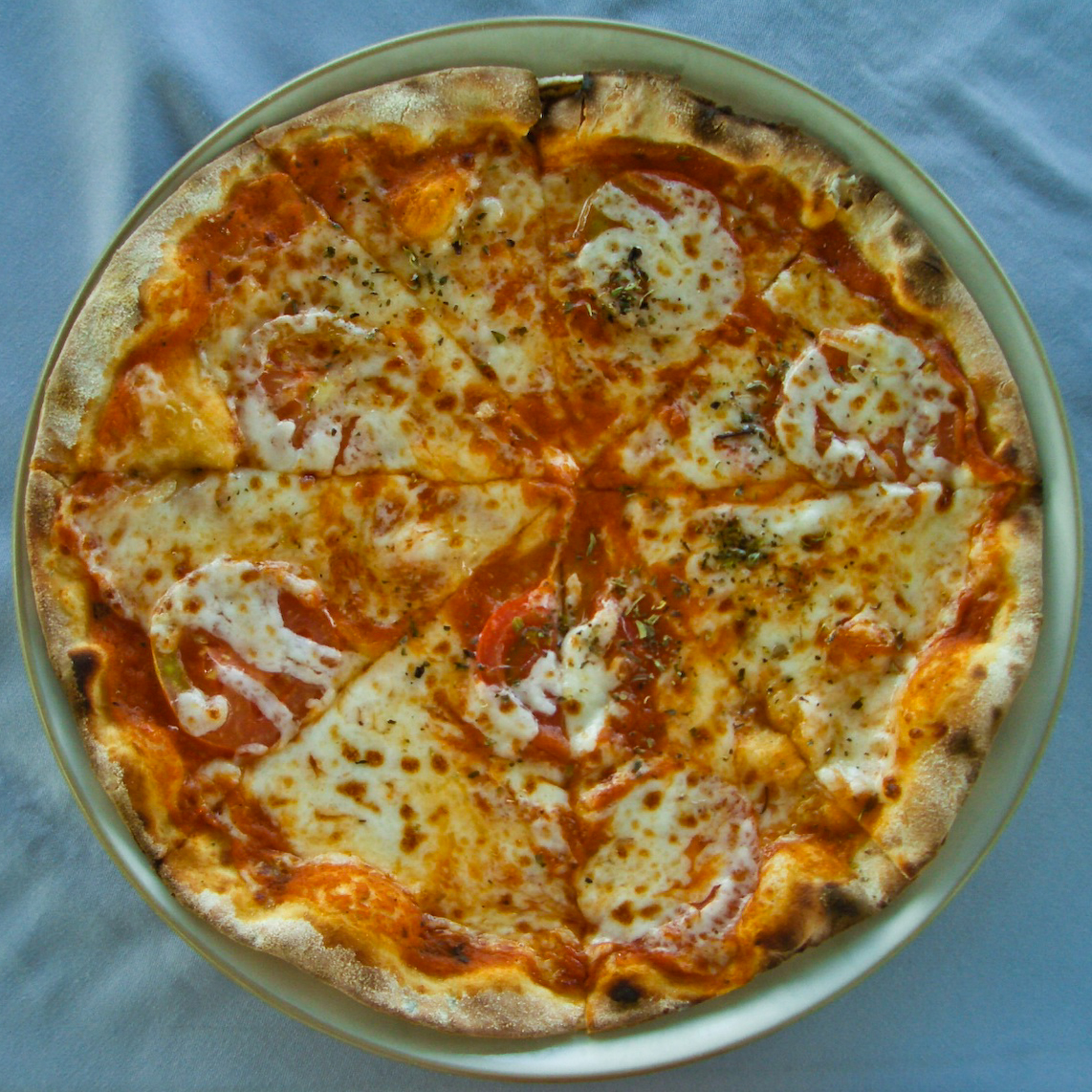 photo credit: Margarita Pizza [squared circle] via photopin (license)
Happy pizza is definitely a more unusual type of food around the world that you should try. But, when in Cambodia….If you don't know what happy pizza is, then you probably shouldn't try it. If, however, you want to follow in the steps of Bourdain, then go for it. Enjoy in moderation!
9. BBQ in South America (Asado or Churrasco)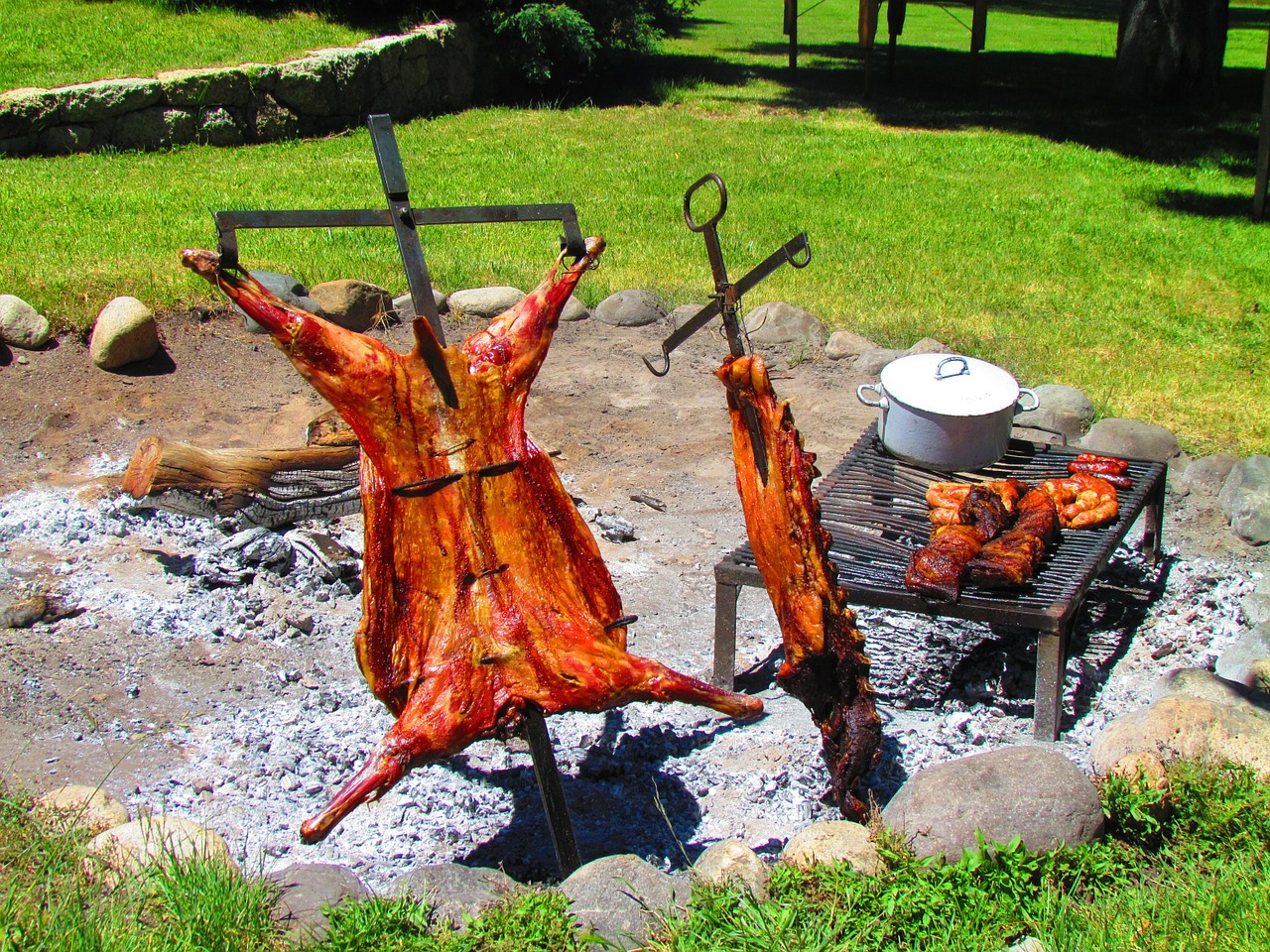 If you're a meat lover, you definitely want to head to Brazil, Argentina, Paraguay, Uruguay, or Chile for a traditional BBQ. Having one at someone's house is the most fun, and is a huge part of socializing in South American culture.
10. The Full Breakfast, UK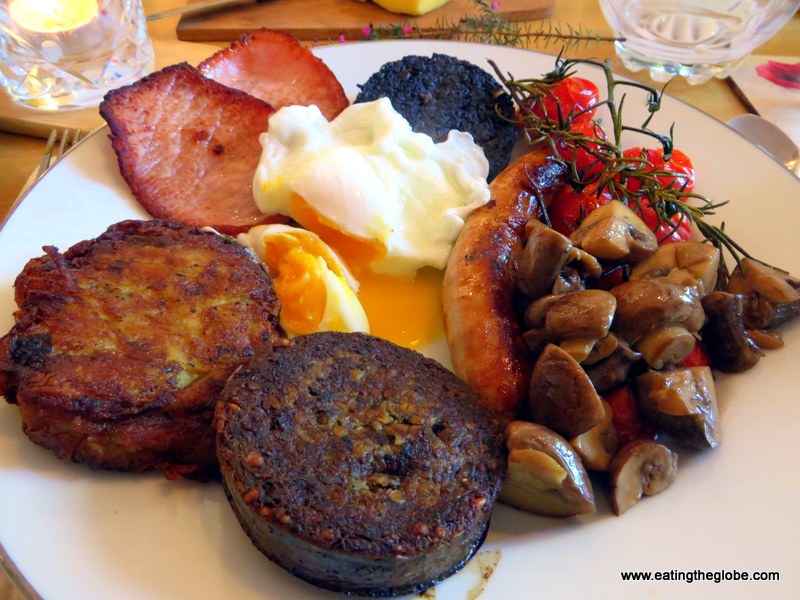 Breakfast is my favorite food around the world to try, and one of my very favorites is the full breakfast in the UK. The full breakfast often consists of juice, coffee, tea, bacon, sausage, mushrooms, tomatoes, eggs, black pudding, and toast. It's a wonderful way to start the day.
11. Paella, Spain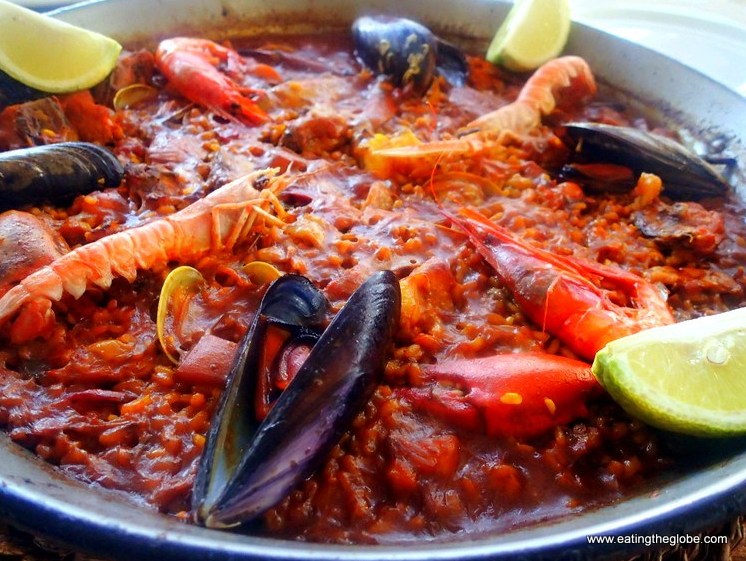 Paella is Spain's national dish, and is definitely one food in Spain you won't want to miss. Exotic saffron flavors the rice and paella usually includes green and white beans, and the incredible rice which forms a crust on the bottom, due to the paella pan it's made in. It can also include, rabbit, chicken, seafood, or white snails.
12. Doughnuts From Blue Star Donuts-Portland OR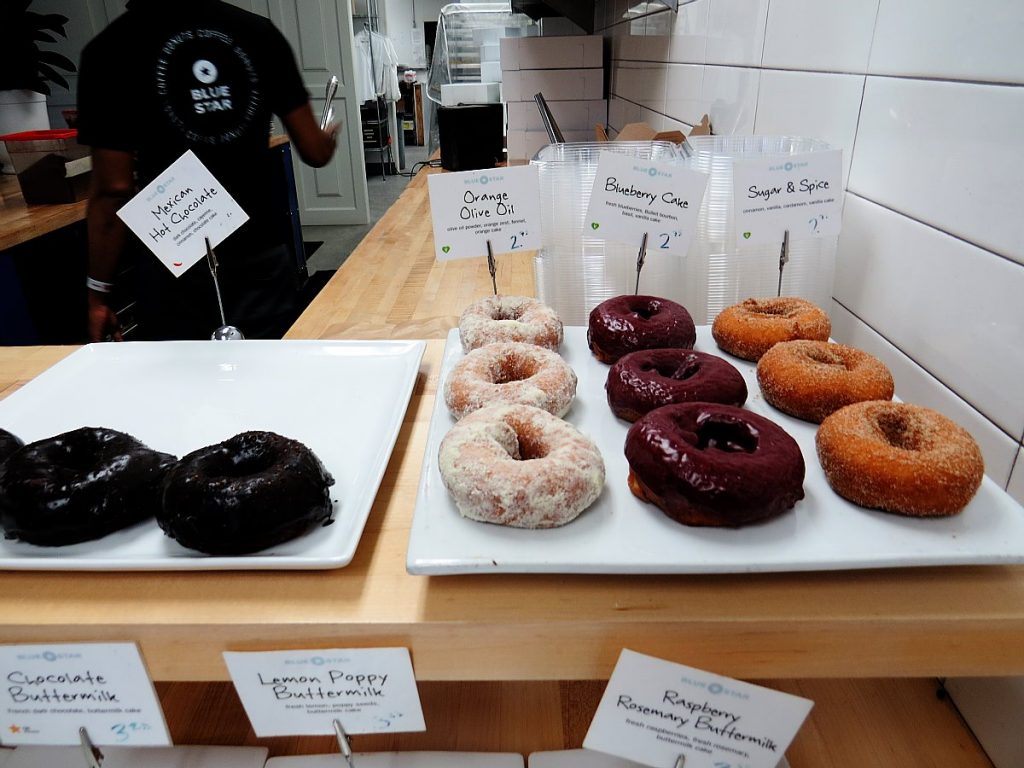 Blue Star Donuts makes the best donuts I've ever had in my life. With flavors like Mexican hot chocolate, orange olive oil, and raspberry rosemary buttermilk, you can't go wrong. Their donuts are made from a classic brioche recipe that originated in the south of France, and they only use the highest quality ingredients.
13. Samosas In India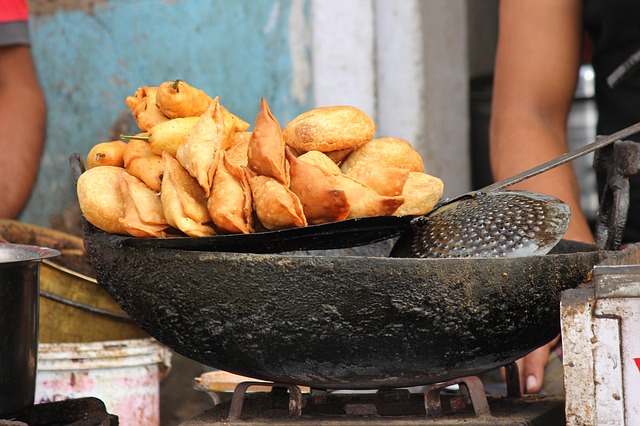 Samosas are probably the most popular Indian street food that you will find. They are fried pastries with a spicy filling. Usually vegetarian (commonly filled with potatoes), they are served with a delicious spicy mint sauce. Don't miss trying out this yummy pastry as you travel. If you prefer to order this on the best food places, you can check out Eatigo app and find restaurant discounts in Bangalore and other places in India.
14. The Cajeta Churro-San Augustin Chocolates & Churros, San Miguel de Allende (Mexico)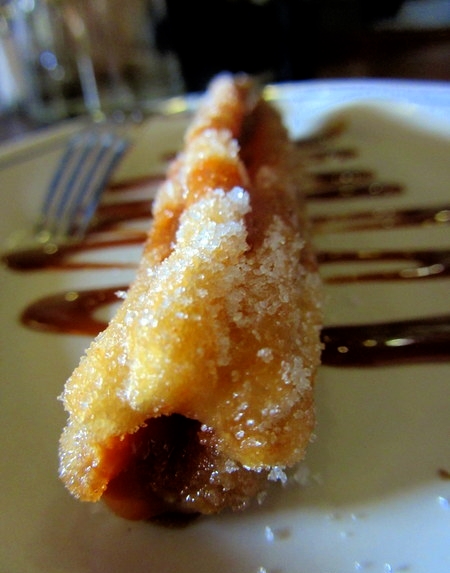 The cajeta churro at San Augustin Chocolates & Churros is my comfort dessert, it is the dessert that transports me, it is the dessert I think of when I think dessert. I do everything I can to not go down the street this place is located on because I know if I do, I will find my way inside. Located at 21 San Francisco. 415-154-9102
15. Jerk Chicken, Jamaica
Yes, it's now possible to get jerk chicken outside of Jamaica, but, I promise, it won't taste the same. That's because they use green wood from the pimento tree or from the laurel tree in Jamaica to BBQ the chicken with which helps give it such an incredible flavor. The marinade differs from place to place but usually includes fiery Scotch bonnet peppers, allspice, thyme, and ginger. The result is a sweet, spicy, moist, and smoky chicken that you will think about long after the chicken is gone. Make sure to order pigeon peas and rice on the side.
16. Lamb Mechoui-Marrakech, Morocco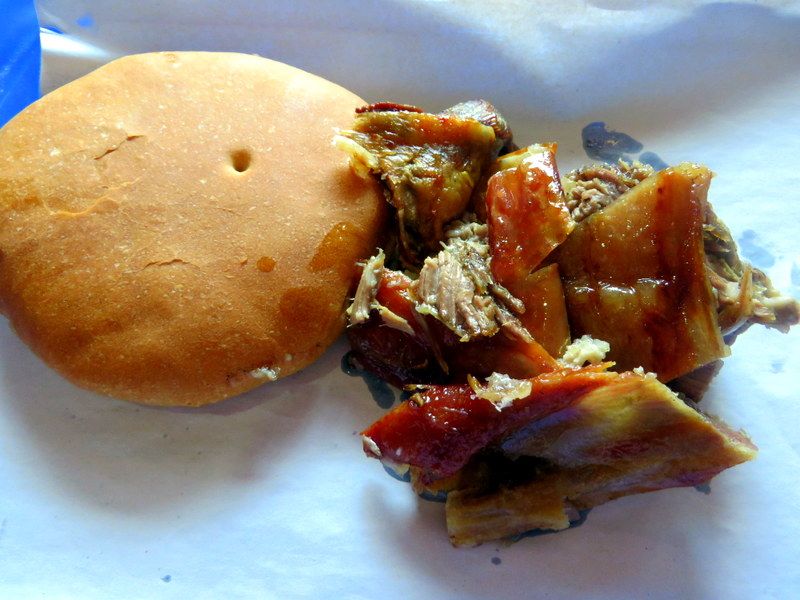 Mechoui is a whole lamb that's been cooked in an oven in the ground. You sprinkle it with a cumin-salt mixture and eat the entire things with your hands. Grease from the tender lamb drips down your chin as you inhale every bite. Order a sweet mint tea to go with it. Just look for the lamb's heads in the square, and the man tearing apart the lamb with his bare hands.
17. Tom Yum Goong Noodles-P'Aor, Bangkok (Thailand)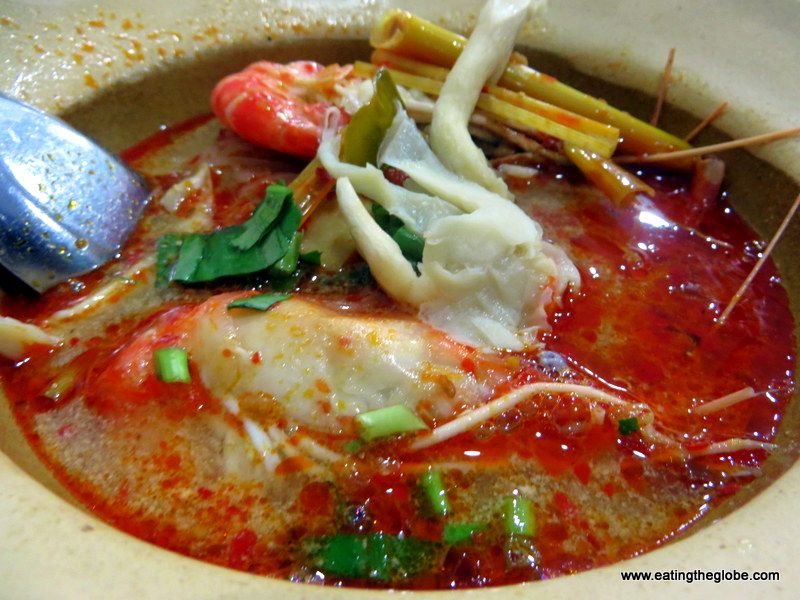 This perfect masterpiece of Tom Yung Goong noodles at P'Aor is the perfect balance of hot and sour, fire and spice. It will satisfy cravings you don't know you have. And, yet, it will leave you hungering for more. Go now. Order this. It will be the best $2 you ever spend. You're welcome.
18. Gelato, Italy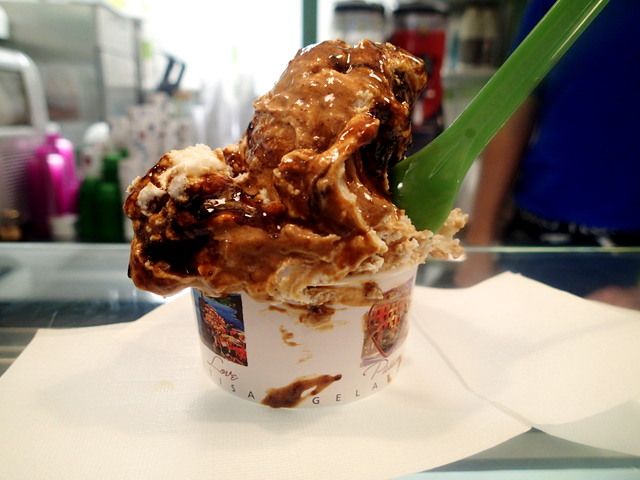 It's pretty much impossible to find bad gelato in Italy. But, the best scoop I ever had was the roasted fig and cheesecake gelato from Gelateria Vernazza in Vernazza, one of the cities of the Cinque Terre. The Cinque Terre wasn't my favorite area, but the gelato saved the day. Of course, I make it a rule to have gelato at least three times a day when I visit Italy. Gelato is at the top of my list for food around the world that's worth traveling for.
What is your favorite food around the world? Let me know in the comments below!
Like this article? Subscribe and never miss a post!