All Of The Best Food In Spain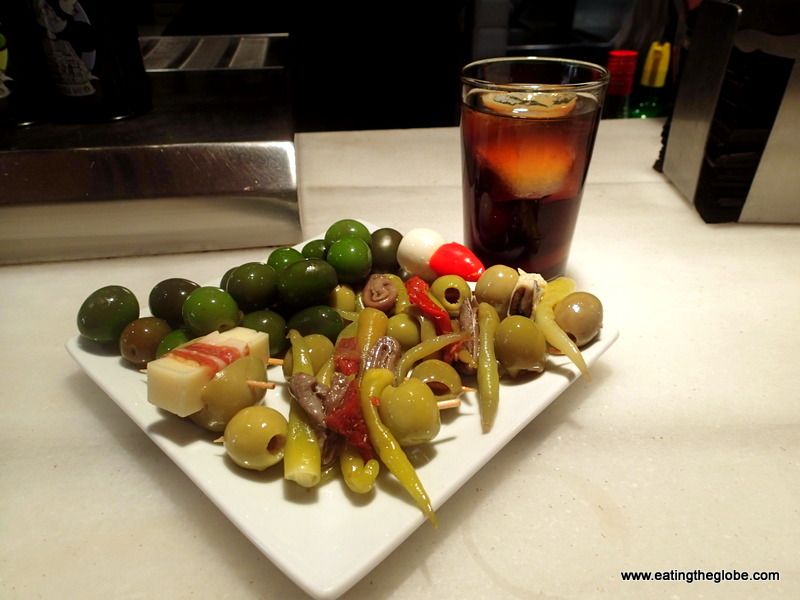 The food in Spain is some of my very favorite. After spending time in Barcelona, Ibiza, and doing a food tour in Madrid, I was hooked. I have found the best food markets to be in Spain and some of the best restaurants. I will soon be taking a trip to Mallorca, and all I can think about is the food. Here is the traditional food in Spain that I can't wait to eat again.
The Best Food In Spain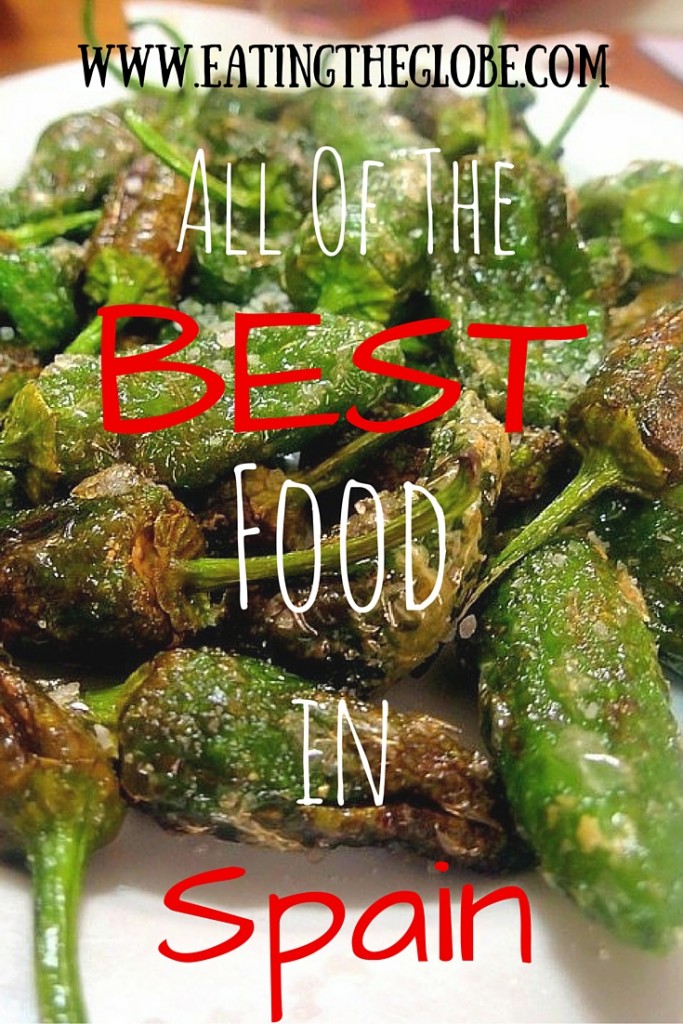 1. Gazpacho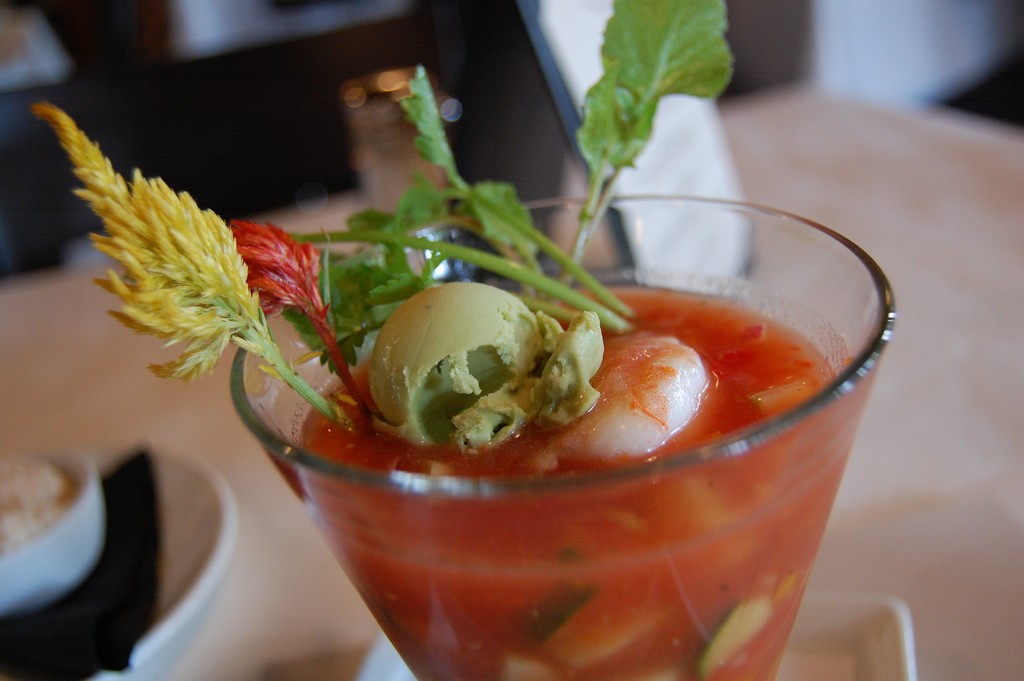 image credit: Gazpacho via free images (license)
There really is nothing more refreshing than gazpacho. The gazpacho in Spain is some of the best, made with the reddest, ripest tomatoes and served chilled. This is one of my favorite treats, and something I never get tired of.
2. Patatas Bravas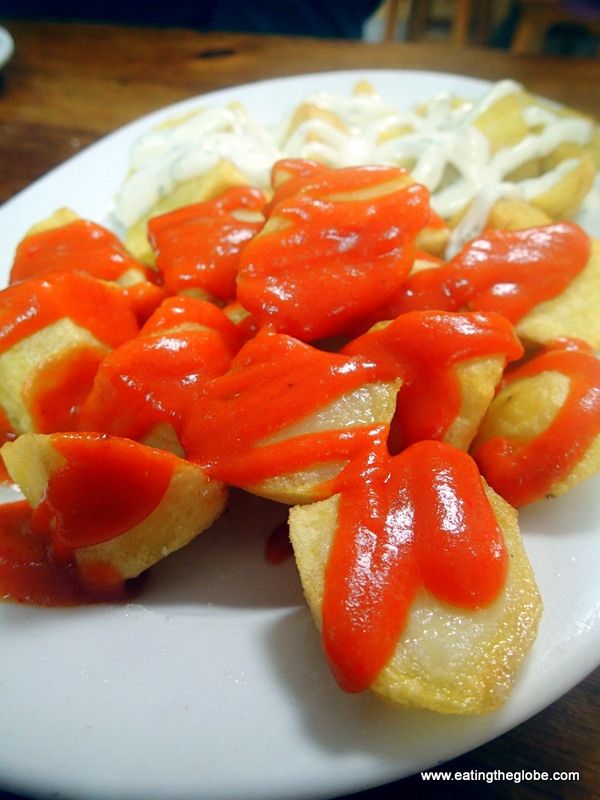 Patatas Bravas are usually served in tapas bars. They are made of fried potatoes and served with a spicy tomato sauce or an aioli. The sauce is a little different everywhere you go, and I love trying the different versions at the tapas bars.
3. Croquettes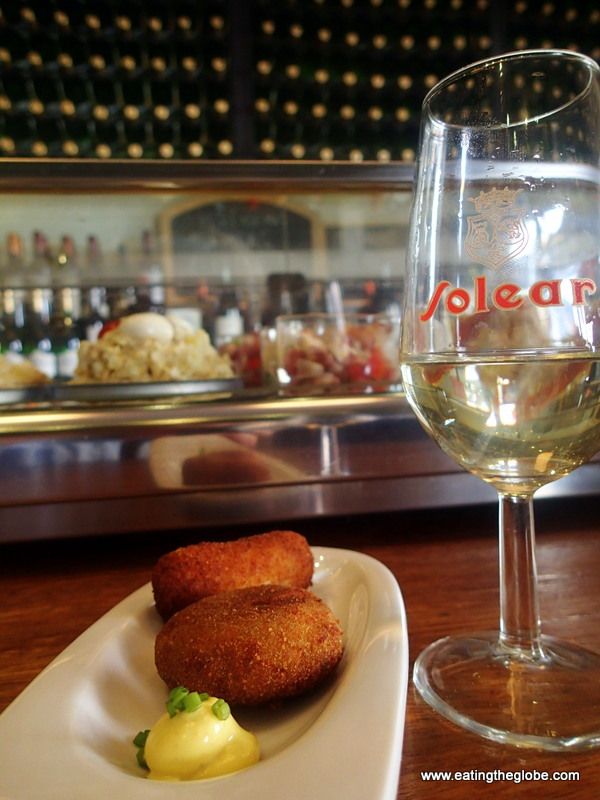 Croquettes are morsels of goodness covered in bread crumbs and deep-friend. They are made from a variety of ingredients, the most common being jamon (ham). Other varieties include mashed potatoes, cod, béchamel, and chicken. I love to eat them while drinking dry sherry.
4. Paella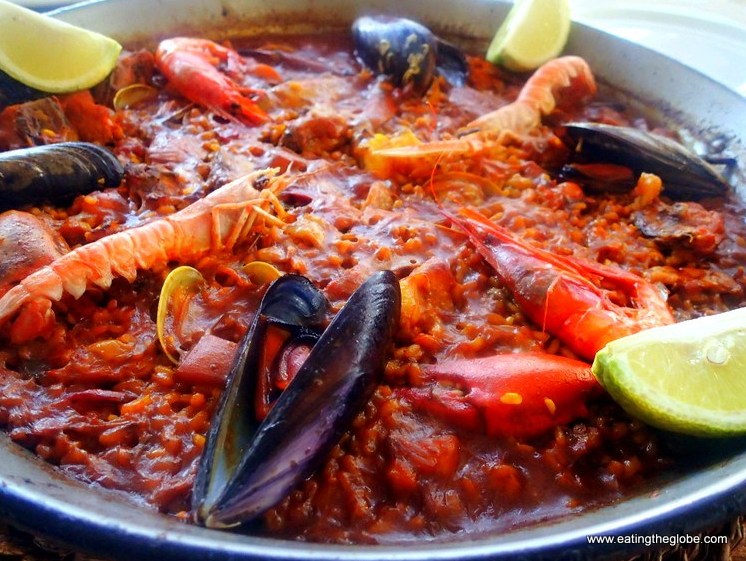 Paella is Spain's national dish, and is definitely one food in Spain you won't want to miss. Exotic saffron flavors the rice and paella usually includes green and white beans, and the incredible rice which forms a crust on the bottom, due to the paella pan it's made in. It can also include, rabbit, chicken, seafood, or white snails.
5. Spanish Olives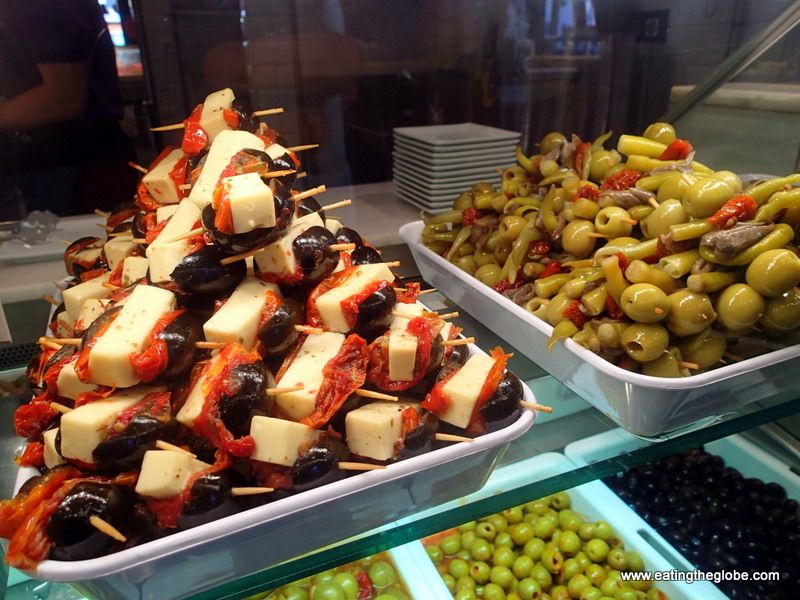 I absolutely love Spanish olives. This is one of the foods in Spain that you will see absolutely everywhere, and they make a perfect pairing to a sangria or cava. My favorite way to eat them is skewered with meat and cheese.
6. Spanish Wine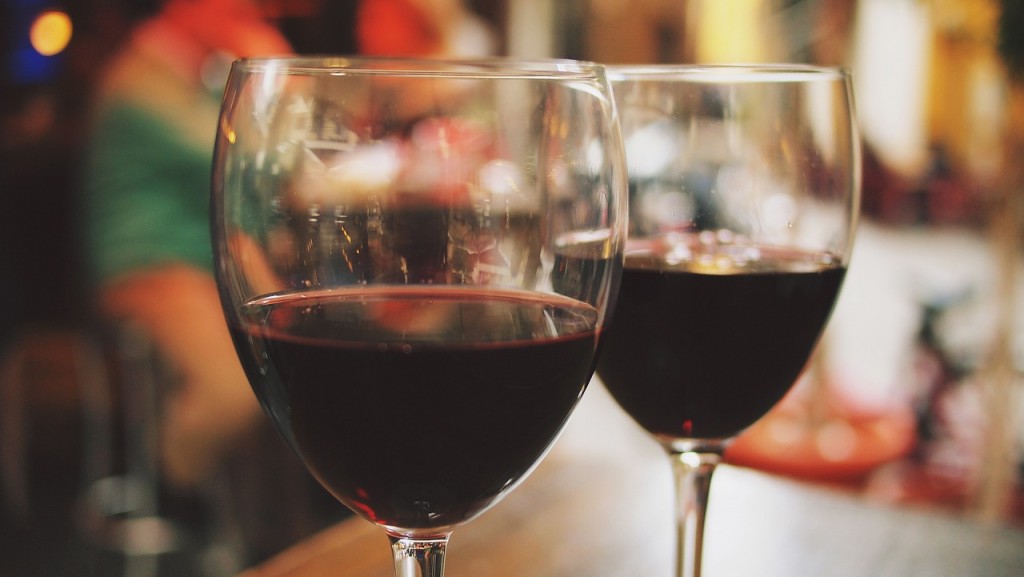 Spain is the third largest producer of wine in the world, and produced beautiful reds such as  Tempranillo, Garnacha, and Monastrell, the white Albariño, and sparkling cava. There is nothing like sitting in a tapas bar in Spain and enjoying a glass of wine with a few tapas.
7. Jamon Iberico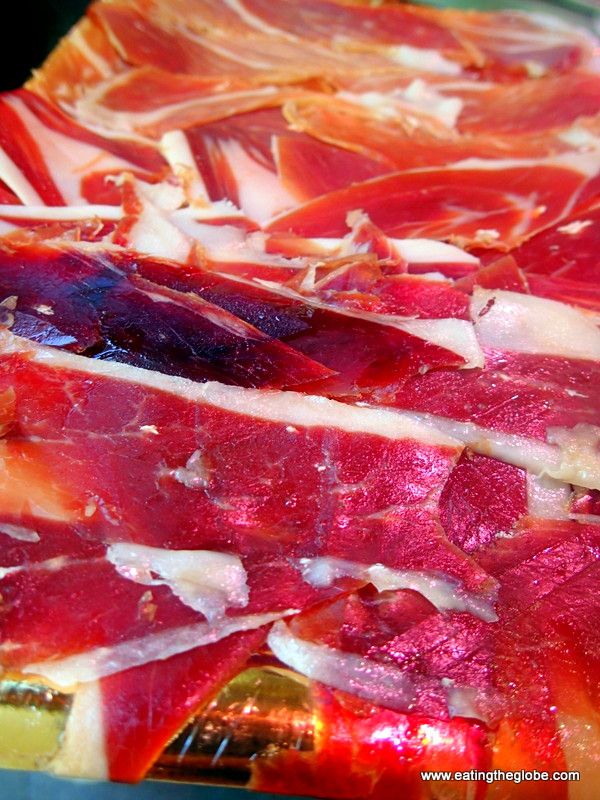 Jamon Iberico is one of the reasons I could never become a vegetarian. Jamon Iberico is a cured ham made with at least 50% of the black Iberian pig. The pigs feed naturally on acorns and herbs which make the meat taste incredible. The curing process takes between one to four years, and Jamon Iberico is definitely one of the Spanish foods you will want to devour.
8. Tortilla Española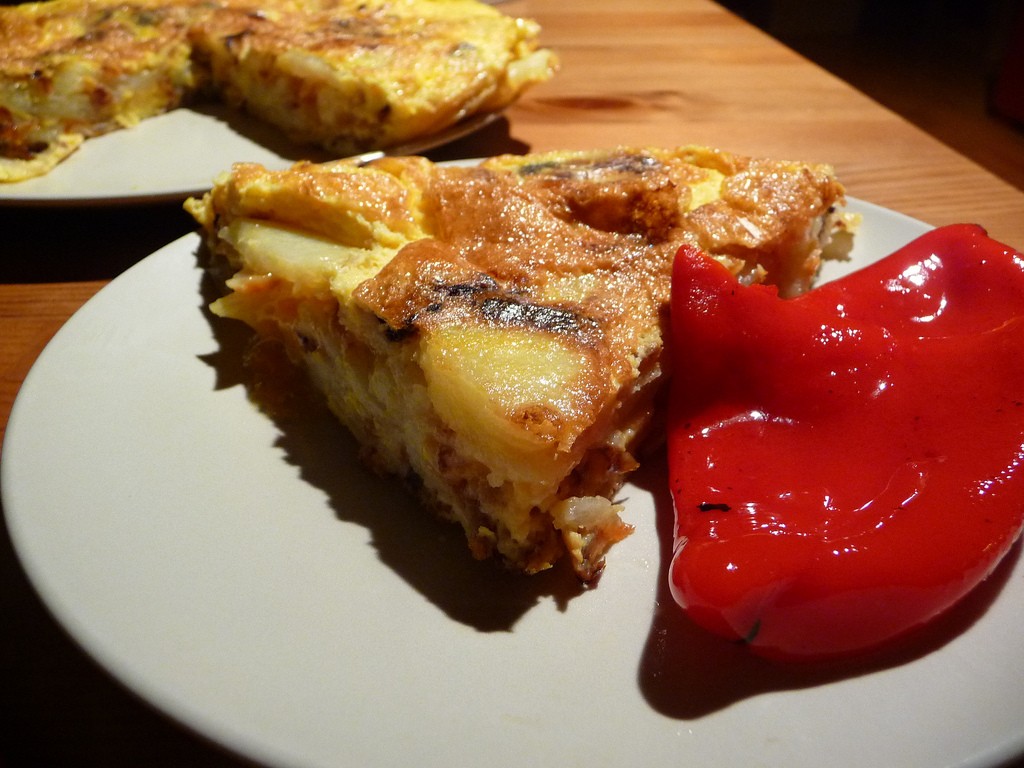 image credit: Tortilla Española Con Pimientos via free images (license)
The Tortilla Española, or Spanish omelet, is a food in Spain that will show you how the simplest ingredients can be transformed into something incredible. It is made with eggs, potatoes, and onion, and lots of Spanish paprika. The excellent Spanish olive oil that it's fried in really sets this type of omelet apart from other omelets you may have tried.
9. Pimientos de Padron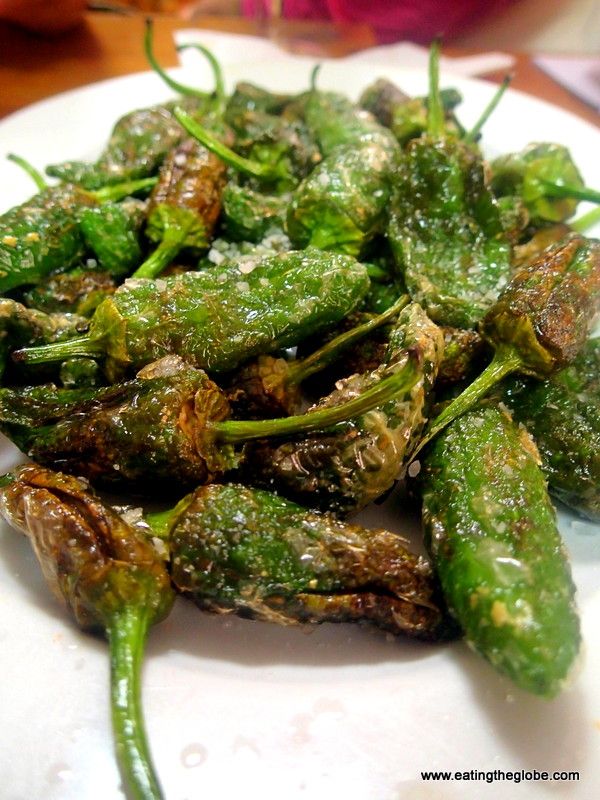 I am so glad that many places in the rest of the world are starting to grow these peppers, as they are on of my favorite things to eat. They are peppers fried in olive oil and sprinkled with flaky salt. They usually aren't spicy, but you will sometimes bite into a spicy one, so have a glass of cava nearby.
10. Boquerones

image credit: Lata De Boquerones via free images (license)
Boquerones are made from fresh anchovies that are marinated in vinegar, garlic and olive oil. They are great paired with a beer. I wouldn't recommend them with wine. In addition to the fresh version, you can also sometimes find them fried.
What is your favorite food in Spain? Let me know in the comments below!
If you want to try making some Spanish dishes yourself, I highly recommend the cookbook, The New Spanish Table.
Like this article? Subscribe and never miss a post!