El Pato Mixiotes And Barbacoa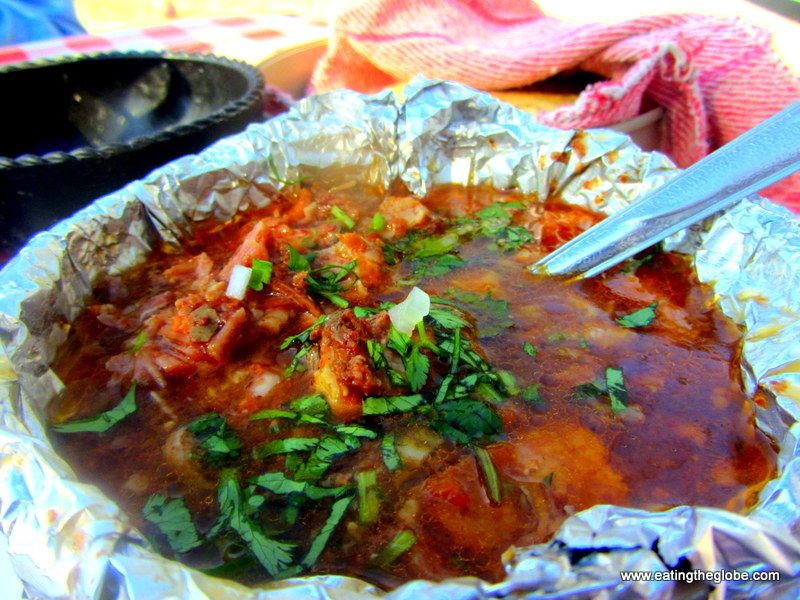 If You Go To San Miguel de Allende, You Have To Go To El Pato!
Now, I am a bit confused as to whether to label El Pato as a restaurant or street food. It's feels more like street food because it's THAT good. And you eat underneath a palapa (well, some people do. I move my table out into the sun.)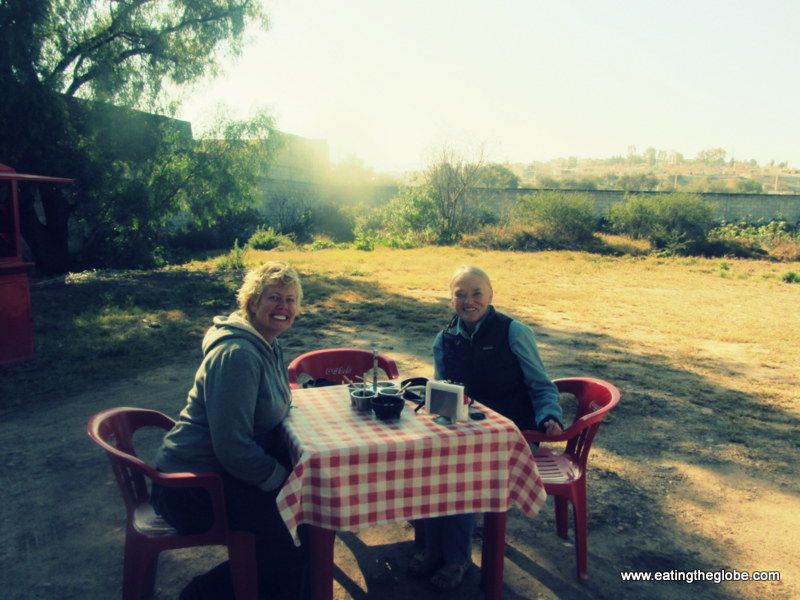 There's also no bathroom, so I'll go with hole-in-the- wall. It's a hole-in-the-wall restaurant that serves street food. And I'm allowed to be confused about whether it's a restaurant or not because they are a little confused about what they serve. It's called El Pato which means "duck." But they don't serve duck ,they serve lamb. (Maybe they wanted to serve duck, but found out there are no ducks in San Miguel). I'm not really sure, but I promise to ask about that the next time I go which will probably be tomorrow, since it's my new favorite place. I really do think it is the best meal in San Miguel de Allende.
The Best Lamb Ever
Well, I'm glad that they decided to serve lamb and not duck because if they served duck, they would have completely missed their calling. This lamb is the best lamb that I've ever had in my life. My favorite way that El Pato cooks their lamb is the mixiotes.  Mixiotes are packets of spiced lamb steamed overnight in a broth in the ground in banana leaves. They only use young lamb at El Pato, and you can tell. The result is lamb so tender and flavorful that you stop thinking of any other thoughts.  This lamb is so good that it makes you realize there is only the moment you are in, and you are lucky to get to be a part of it. Now, they serve chicken mixiotes, too, but, trust me, go for the lamb. Even if you don't think you like lamb, go for the lamb.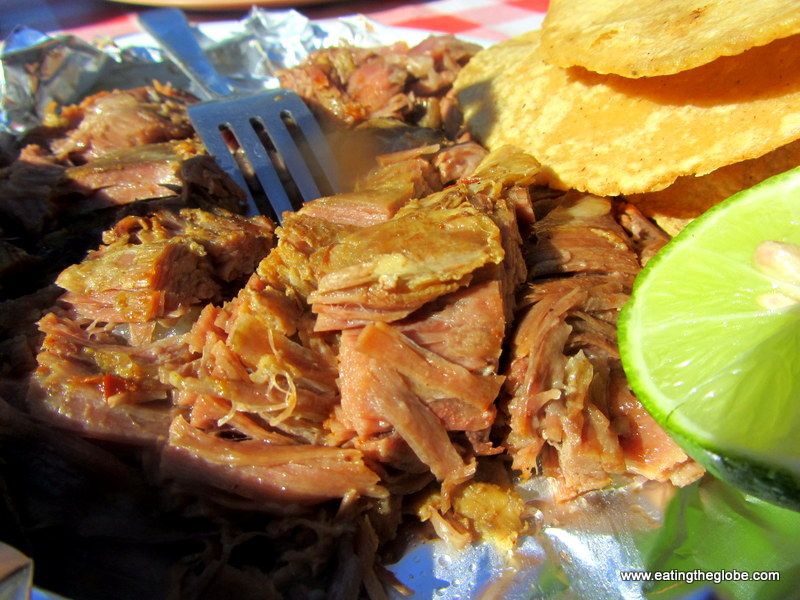 Barbacoa Too
You can also get lamb barbacoa which is the dry version of the mixiotes. I like the mixiotes the best, but the barbacoa is amazing, too. Whichever one you decide on (I got both!), you get homemade tortillas and salsa served with your meal. You also get great service. The couple who owns El Pato are some of the friendliest people I've ever met.
Make sure you go early, as they are only open until around 3pm or until they run out of food. This is about as authentic as it gets, so enjoy every minute.
You can find El Pato at Calzada de la Estacion 112, and their phone number is +52 415 117 4208.
You can also find their FB page at https://www.facebook.com/ElPatoBarbacoaYMixiotes.
Do you have a favorite spot in San Miguel?  Leave a comment below and let me know!
Like this article? Subscribe and never miss a post!