The Beach Food You Won't Want To Miss On Otres Beach,Cambodia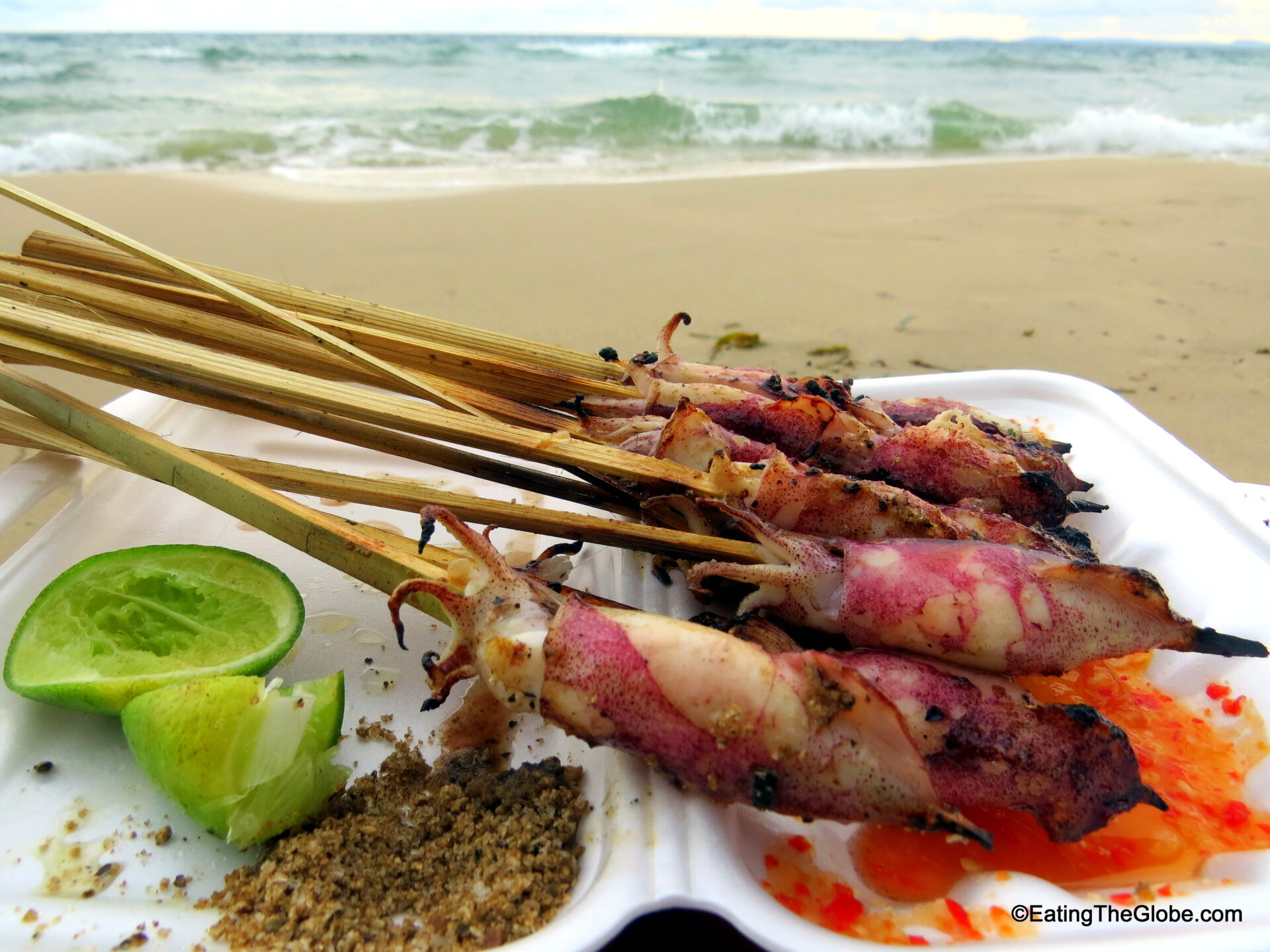 You will see her long before you know what she is selling, a vision of determination and hard work walking down the beach.  On her slender shoulders she carries a bar which carries a stepstool, a grill, and all the necessary tools to make your lunch.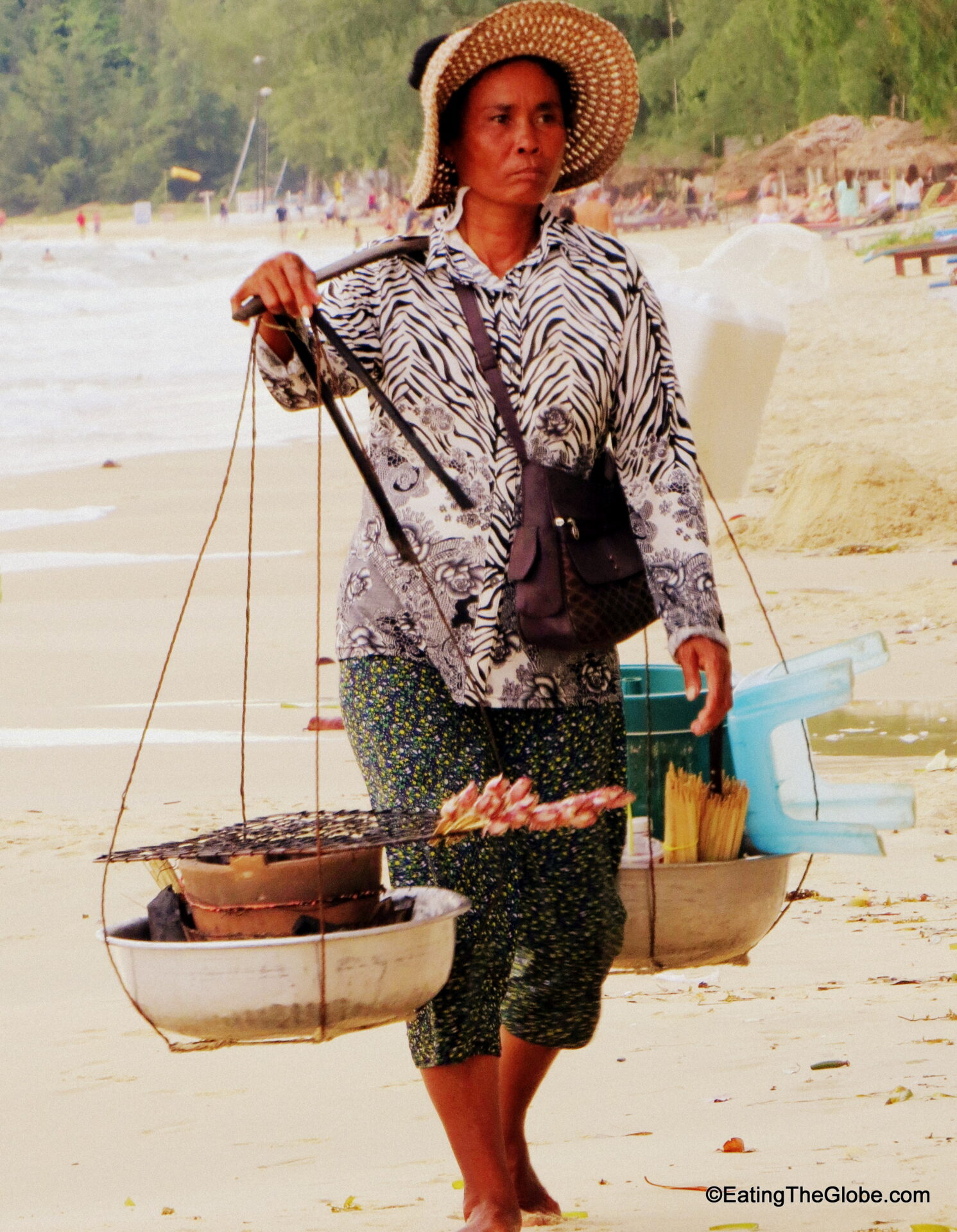 If you are on Otres Beach just down the way from Sihanoukville, Cambodia, you must stop her and order her beach food. She makes the most excellent, melt in your mouth calamari that I have ever had.  And, I've had some pretty amazing calamari.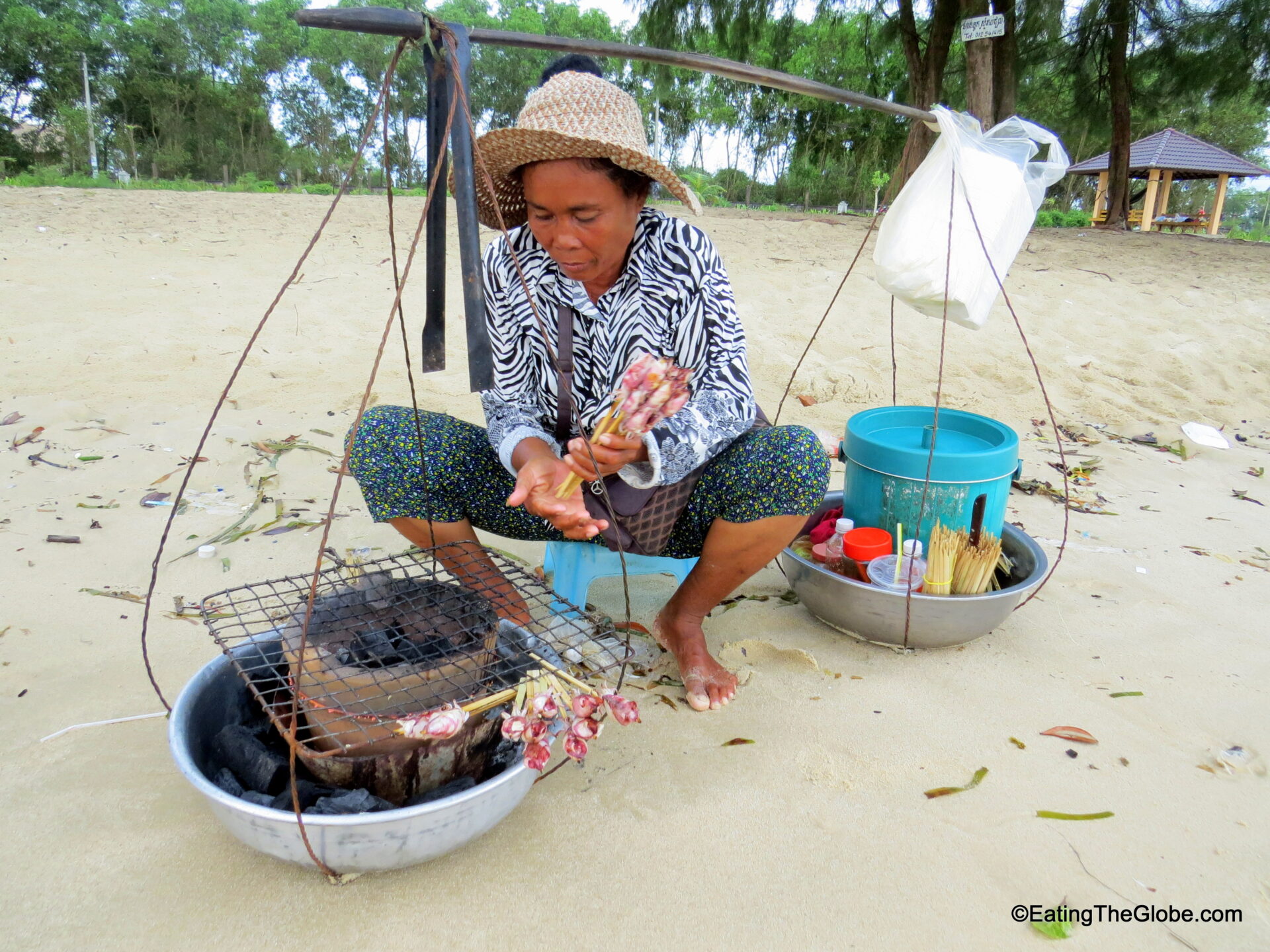 You will get ten skewers of deliciousness for $3.  (And, yes, she accepts US dollars.)  Sit back and watch as she sets up her grill in front of you right in the sand.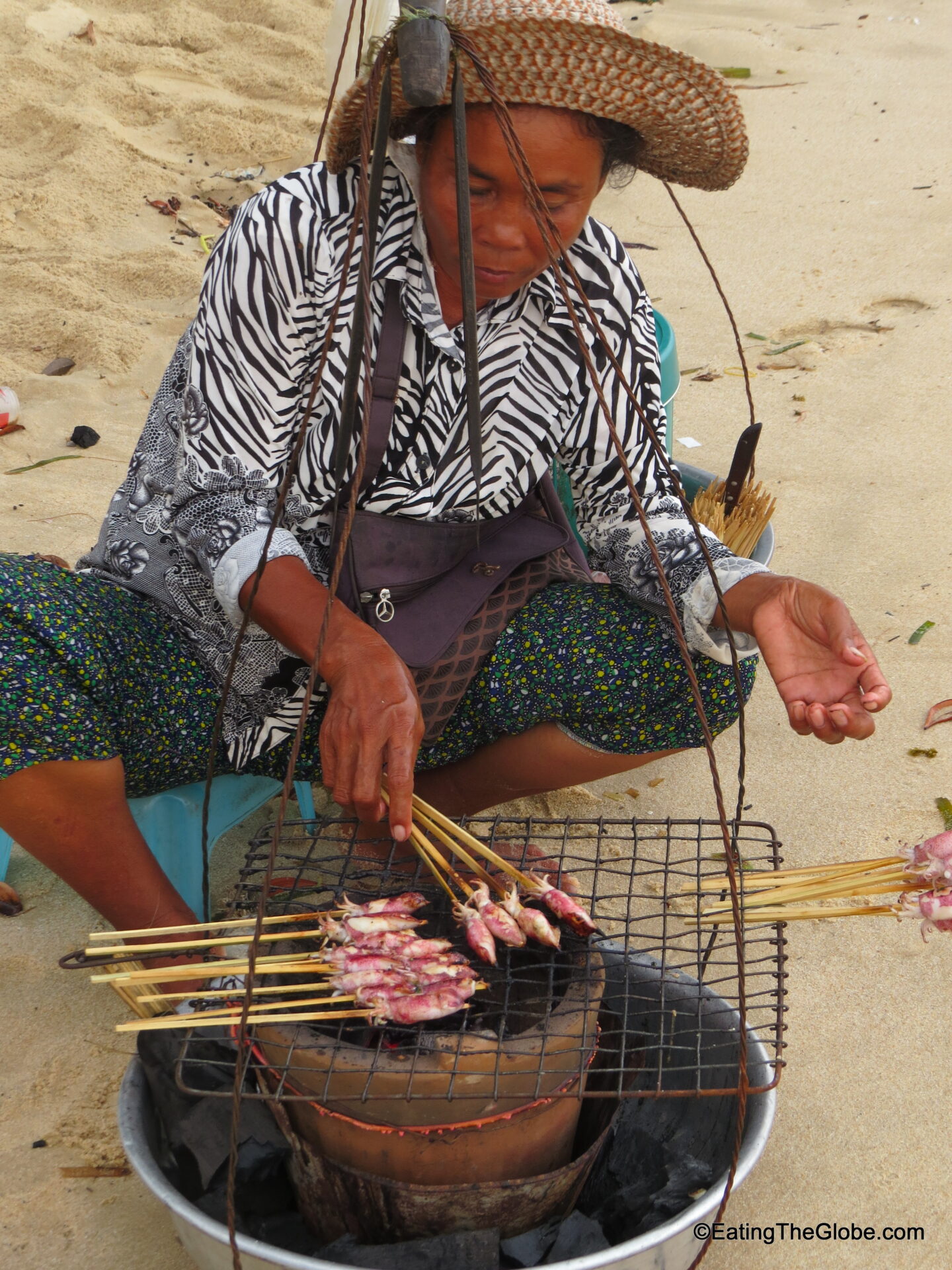 Watch as she meticulously cooks each one to perfection. She has spent years cooking this and only this, so you know that each one is being cooked with practice and skill.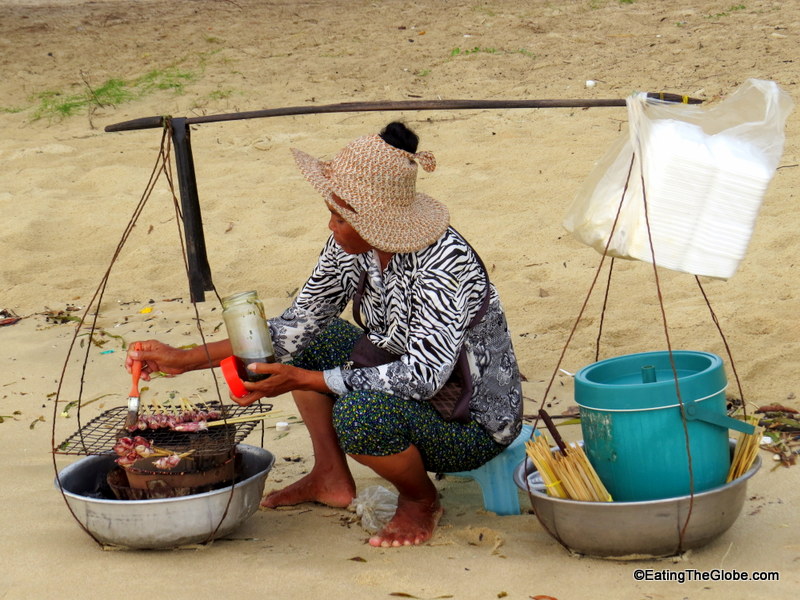 She bastes each one with a special sauce and you salivate as the sound of the sizzling grill mixes with the smell of freshly grilled seafood.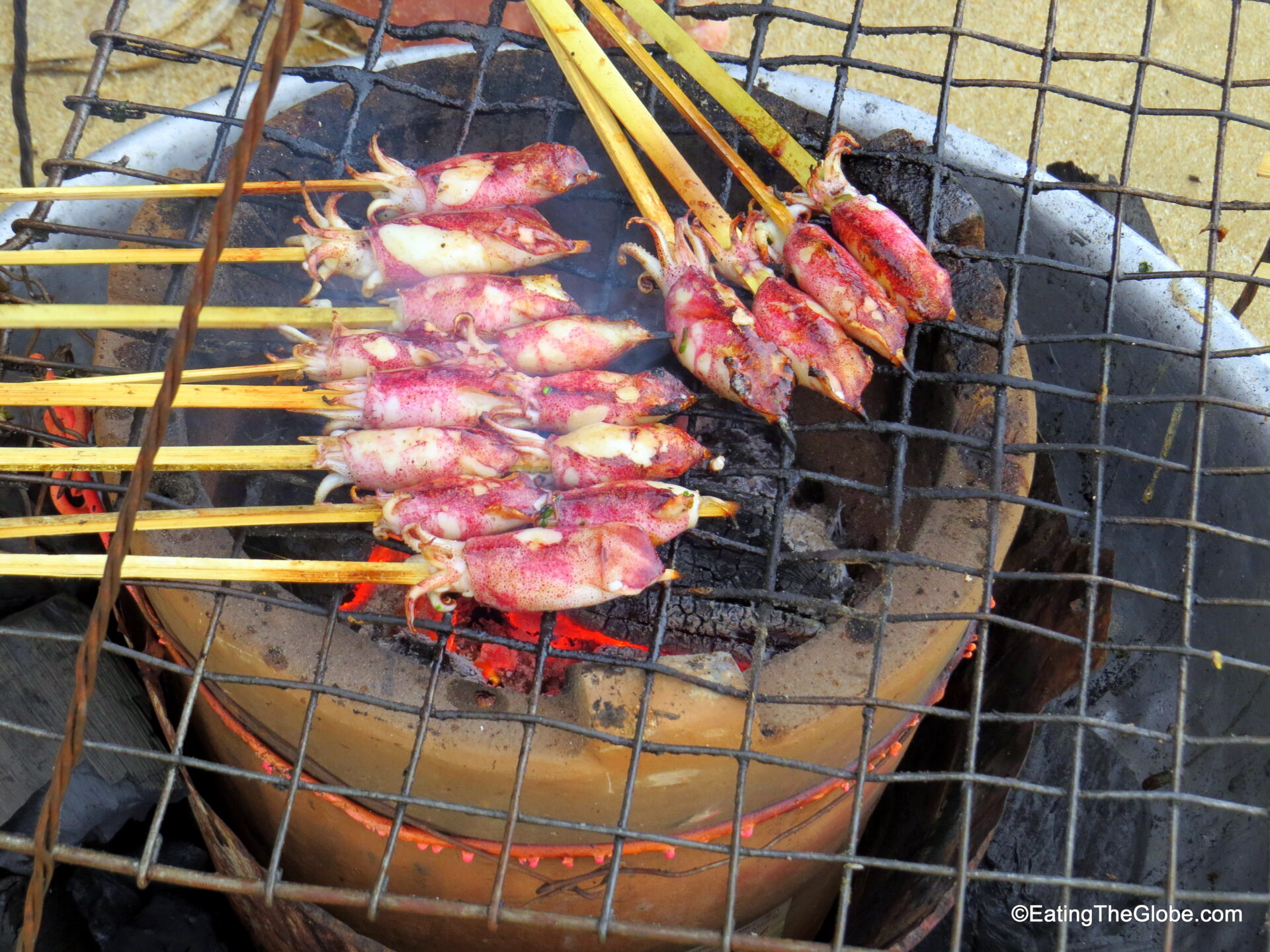 Finally it is done!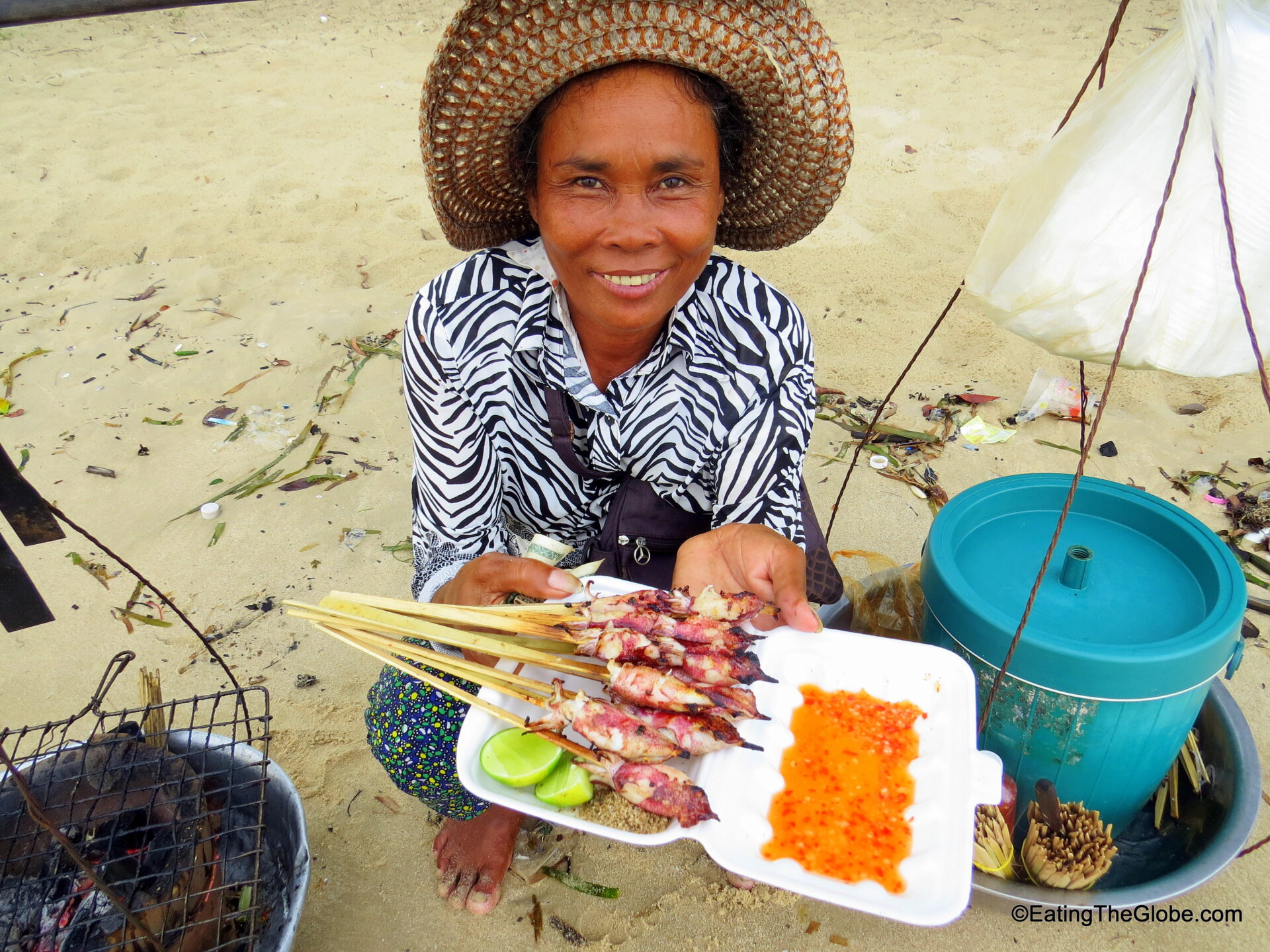 Sit back in the sand. Enjoy it with a squeeze of lime, the fiery pepper, and spicy sweet chile sauce. This will be a beach food meal to remember.
Like this article? Subscribe and never miss a post!