Where To Eat In Portland-6 Restaurants You Can't Miss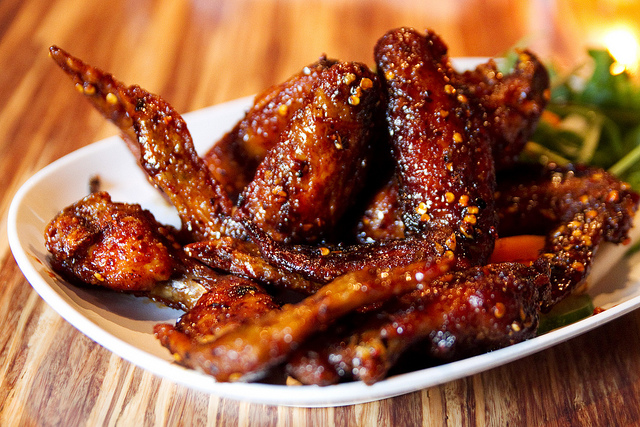 I've lived all over the world, and Portland is my favorite food city. The availability of incredible fresh ingredients, so many ethnic food choices and food carts, and the passionate chefs all make eating out in Portland an incredible experience.  Here are my suggestions of where to eat in Portland.
1. Pok Pok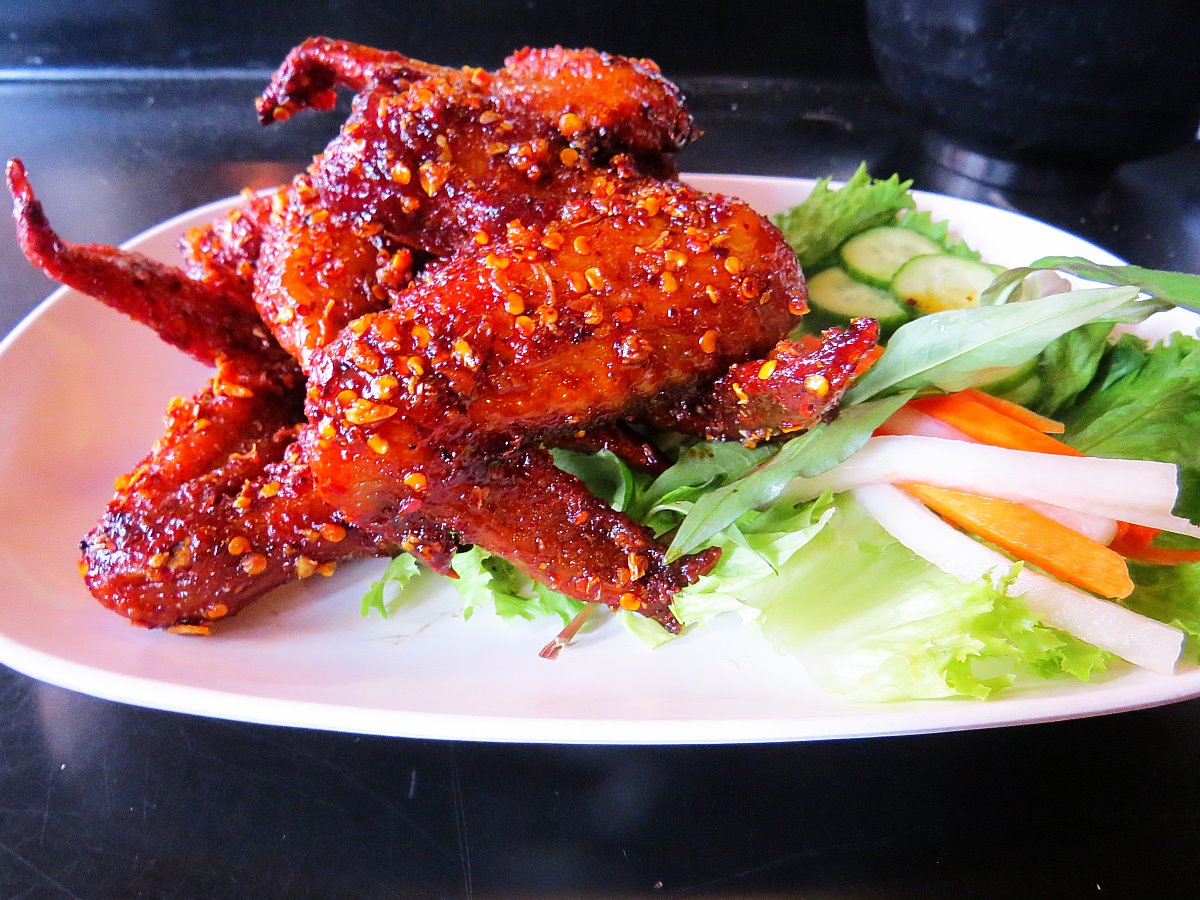 Even after living in Thailand, Pok Pok is still my favorite place in the world for Thai food.  Don't go expecting the tourist fare of pad thai. Pok Pok makes the kind of food you find on the streets in Thailand. I could live on the combination of their tamarind whisky sour and the famous chicken wings. Pok Pok makes a great bloody mary as well. The Khao Soi Kai, a coconut curry dish is a great taste of Northern Thailand.
2. Blue Star Donuts
In my opinion, Blue Star Donuts has conquered the donut world, and there's no need to go anywhere else. Their dough takes 18 hours to make, and each donut is made by hand. My favorite of all time was the eggnog crème brûlée, but I also love the blueberry bourbon basil and the Cointreau crème brûlée.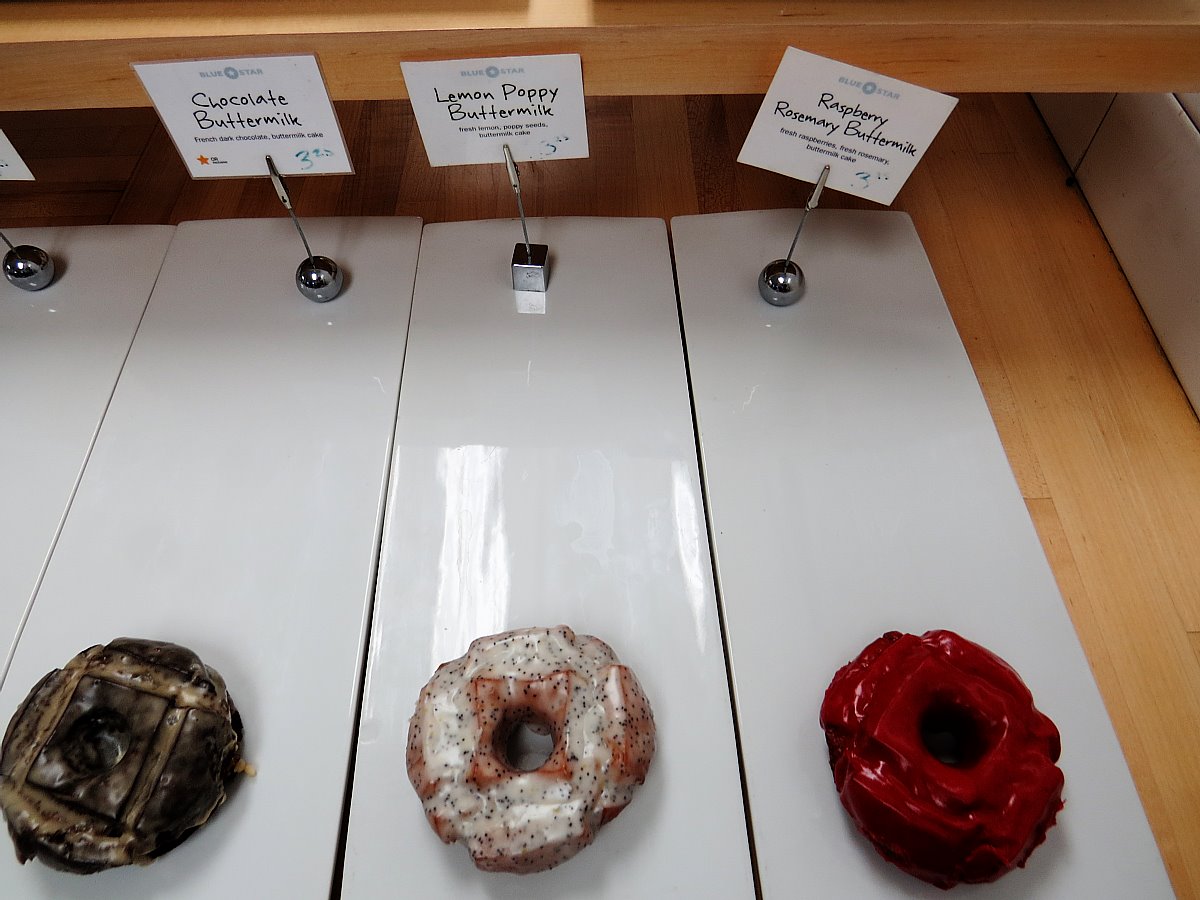 3.  Salt And Straw Ice Cream
Sea salt ice cream with caramel ribbons, almond brittle with salted ganache, pear and blue cheese, and honey lavender are just some of the decadent flavors that Salt and Straw offers.  Their outside the box flavors are all made with local and organic ingredients.  Don't worry if you can't decide. Salt and Straw will let you sample everything. There's always a line that stretches down the street, so go ready for a long wait.
4.  Hat Yai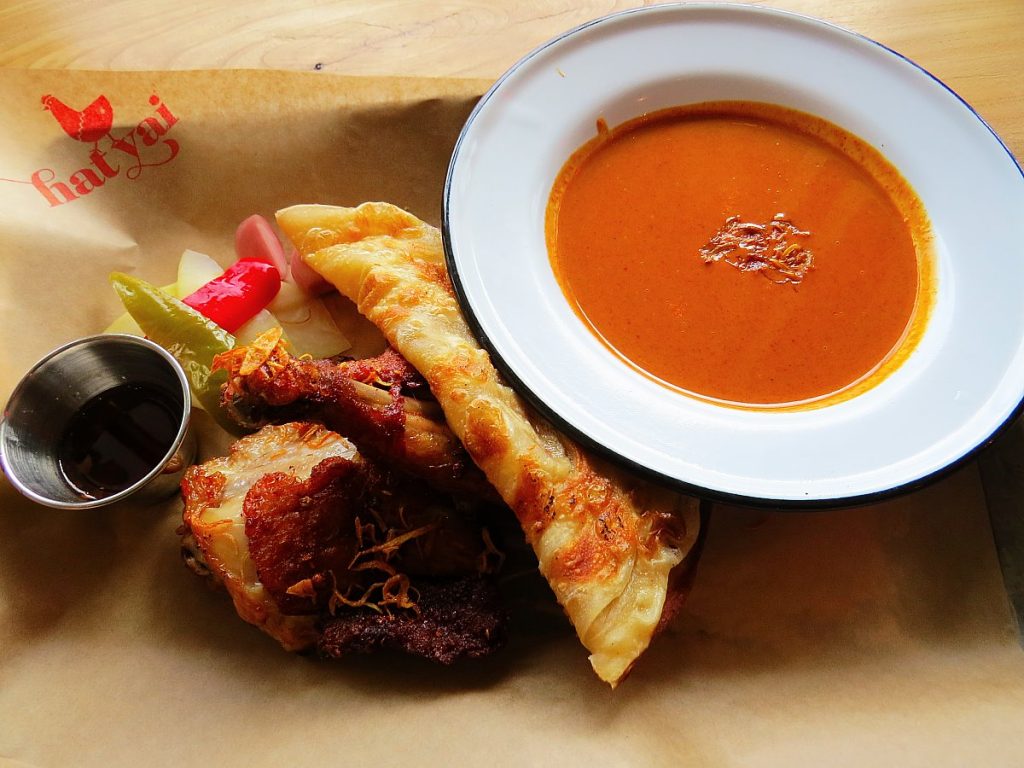 Hat Yai definitely ties with Pok Pok for the best Thai food in Portland. They serve Southern Thai food and my favorite things to order are the fried chicken set and the beef cheek set. They both come with some of the best curry you've ever had and roti.
 5.  Le Bistro Montage
If you like Cajun food, Montage is the place to go.  They are open until 3 AM, so it's a great place to go if you have a late night food craving.  I love the chicken fried steak, but the mac'n'cheese, hushpuppies, frog legs, jambalaya, and alligator are all worth trying. The communal tables are fun to sit at, and they wrap the leftovers in foil-covered animal shapes.
6.  Nong's Khao Man Gai
Nong's Khao Man Gai is one of the most popular food carts in Portland.  They serve the simple Thai dish of poached chicken and rice. The meat is juicy, the rice has a lot of flavor, and the ginger sauce really makes the dish perfect. The winter melon soup that comes on the side is comforting to eat.  The brick and mortar store also sells pork and rice made with pork shank that has been simmered in Coca-Cola.
featured photo credit: roboppy via photopin cc
Like this article? Subscribe and never miss a post!