Your Guide To The Best Indian Street Food In Mumbai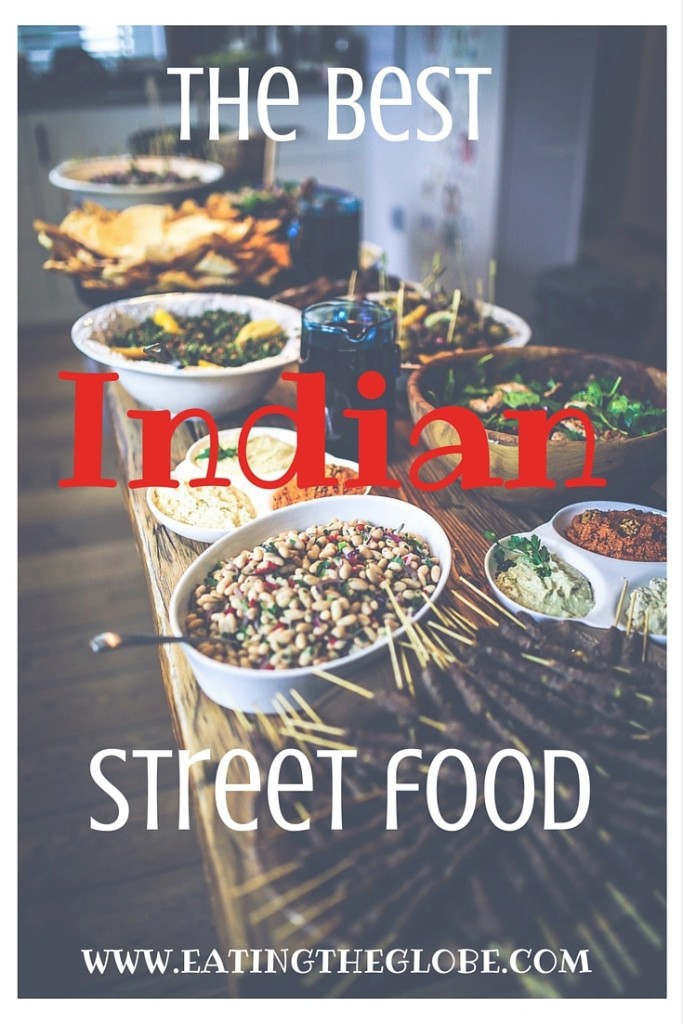 There are so many things to do in Mumbai, but, you definitely don't want to miss the street food. A lot of people avoid street food because they don't know what the unusual foods are. But, this guide will show you the best of Indian street food, so that you don't miss out.
The great thing about Indian street food is that it's available just about any hour of the day. And, it's also very safe to eat. Just look for the street food stalls that have a lot of people at them, as those will usually be the best and most hygienic stalls. Know that the food on the street is usually much spicier than the Indian food that you will find in restaurants. There are lots of food-oriented India tours to choose from if you prefer pre-arranged trips.
Your Guide To The Best Indian Street Food
1. Jhal Muri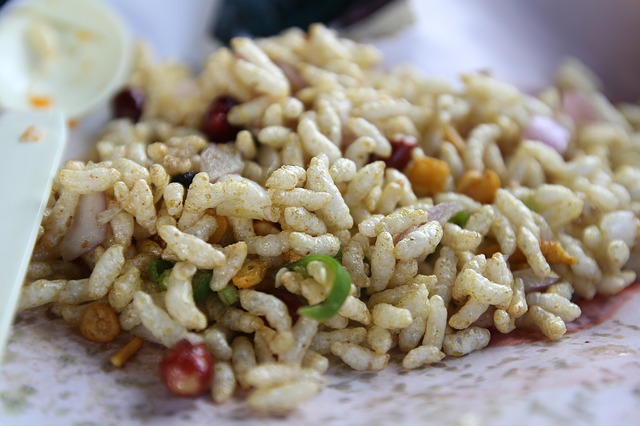 Jhal Muri is a spicy puffed rice snack with traditional Bengali ingredients like mustard oil, tamarind sauce and vegetables. It is Kolkata's favorite Indian street food snack, and it has a nice balance of sweet, salty, tart and spicy flavors.
2. Jalebi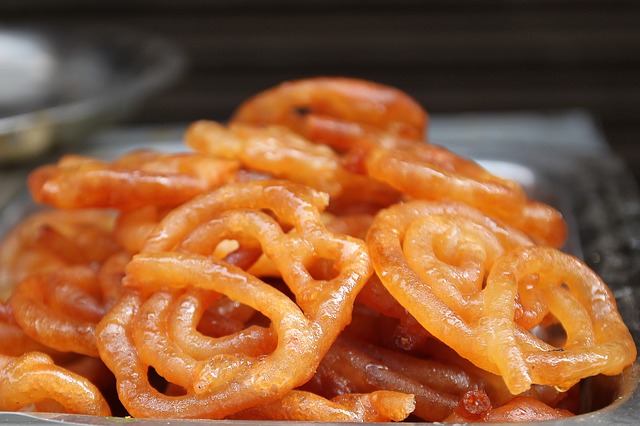 Jalebis are found in Varanasi. They are sticky spirals of wheat flour that are deep-fried and soaked in a sugar syrup. They have a chewy texture, and the best ones have rose-water added to the sugar syrup.
3. Samosa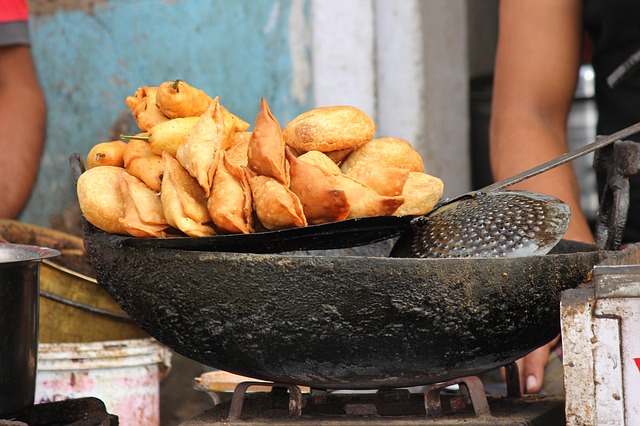 Samosas are probably the most popular Indian street food that you will find. They are fried pastries with a spicy filling. They are usually vegetarian (commonly filled with potatoes) and served with a delicious spicy mint sauce.
4. Aloo Tikki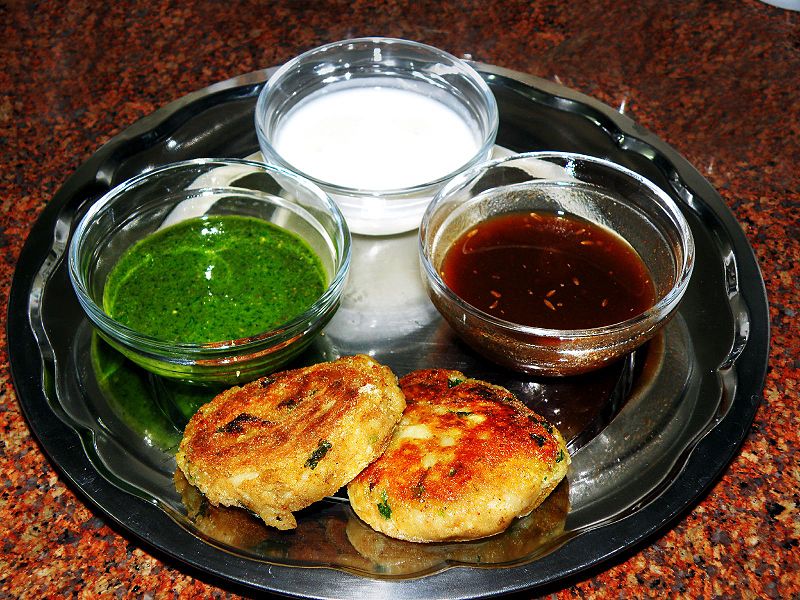 photo by Raveesh Vyas from [Ahmedabad, Noida], India/CC
Aloo Tikki are made from mashed potatoes and onions that are mixed with spices and baked or fried. They are mostly found in Delhi, though you will see them in other parts of India as well. They are usually served with tamarind chutney, coriander mint sauce, and yogurt.
5. Vada Pav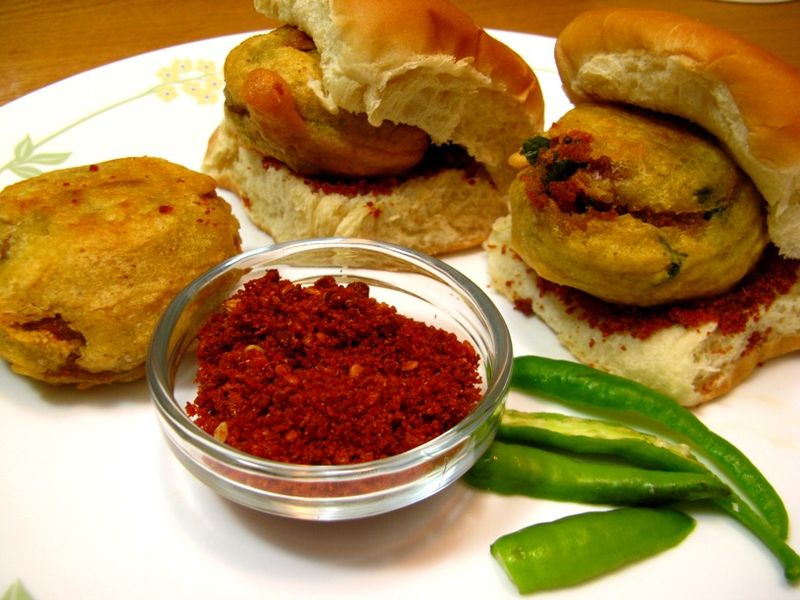 Photo by Deepeshmd/CC
Vada Pav is similar to Aloo Tikki, but is served in a bread bun. It is also called the Indian burger, and is spiced with garlic, chillies, turmeric, and mustard seeds. It was first made in Mumbai, but is now found throughout India. This Indian street food is commonly eaten for breakfast.
6. Biryani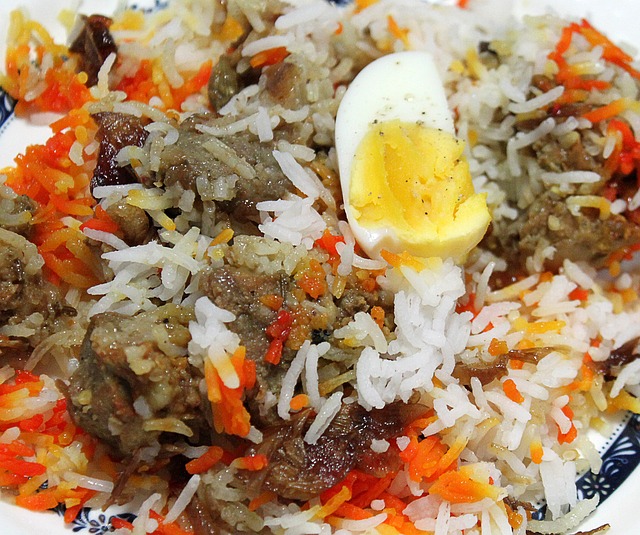 Biryani is a spiced Indian rice dish made with vegetables or meat. The spices include mace, nutmeg, garlic, onions, ginger, cardamom, cinnamon, cloves, coriander, mint, and bay leaves. Biryani is made differently depending on the region that you find it in.
7. Pani Puri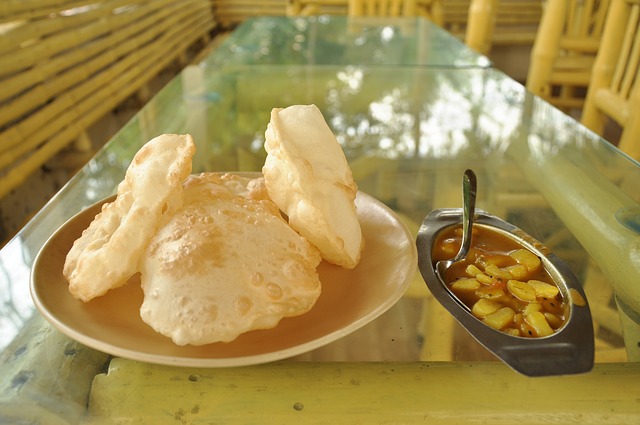 Pani Puri is my favorite Indian street food snack. The puffed puri are hollow, and you fill them with a mixture of chickpeas, potatoes, onion, chili, tamarind chutney, and spicy water. Pani Puri means water bread, but pani puri are also called golgappa in India.
8. Tandoori Naan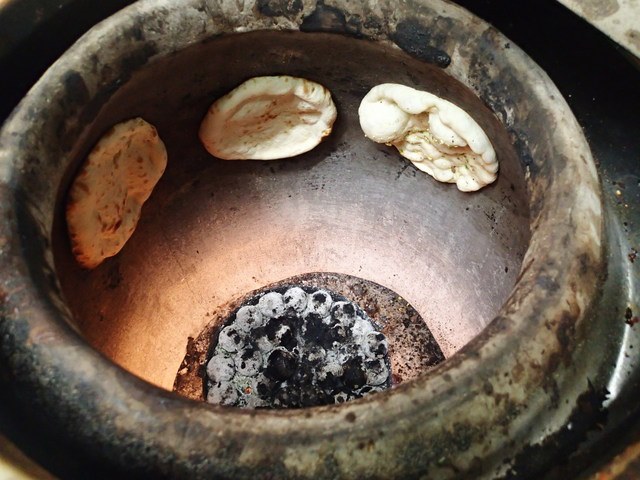 Naan is an unleavened flatbread cooked on the walls of a  tandoori oven. It is usually served with a yogurt raita, and is most common in North India. This smoky bread is puffed and blistered on top, and crispy on the bottom.
9. Dosa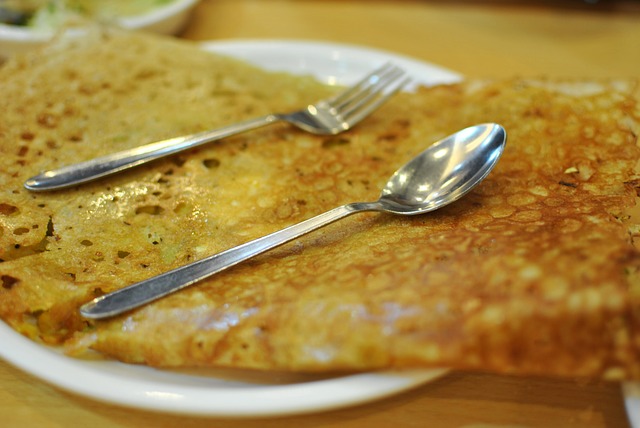 Dosa is made from black lentils and rice and is a lot like eating a crêpe. It is very common in Southern India and is a favorite breakfast item. You can get them filled with a variety of fillings such as paneer cheese, potatoes, tomatoes, and onions.
10. Rasgulla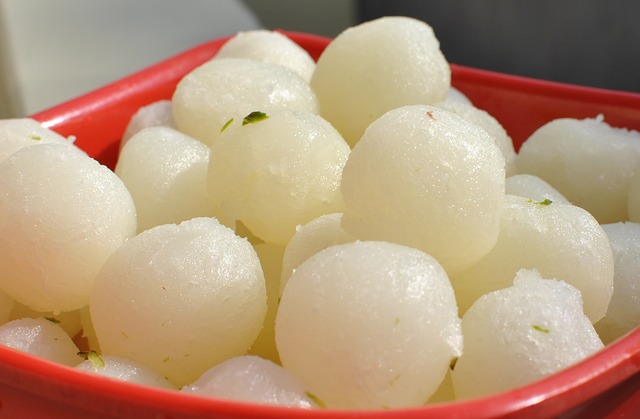 Rasgulla are milk cheese dumplings that are cooked in a sugar syrup. This Bengali dessert has a spongy texture and are traditionally sold in clay pots which keep them cooler which is better for the dessert. Finally, with every bite, the sugar syrup oozes into your mouth which makes them a fun snack to eat.
What is your favorite Indian street food? Let me know in the comments below!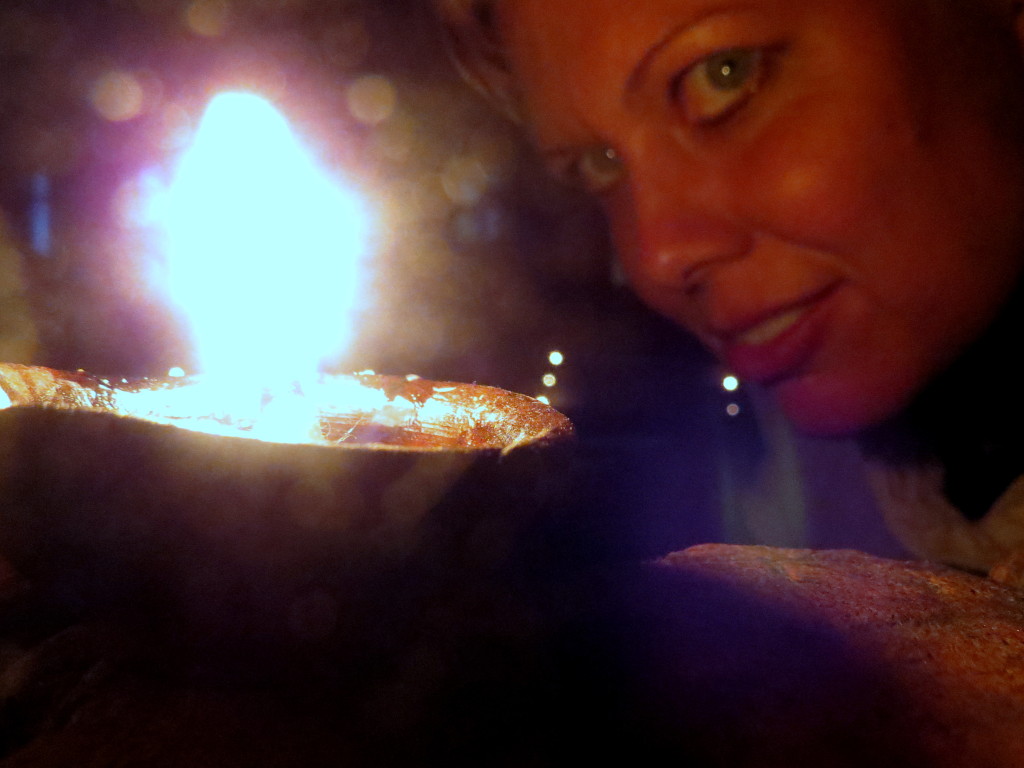 Like this article? Subscribe and never miss a post!