P'Aor-A Bangkok Restaurant You Don't Want To Miss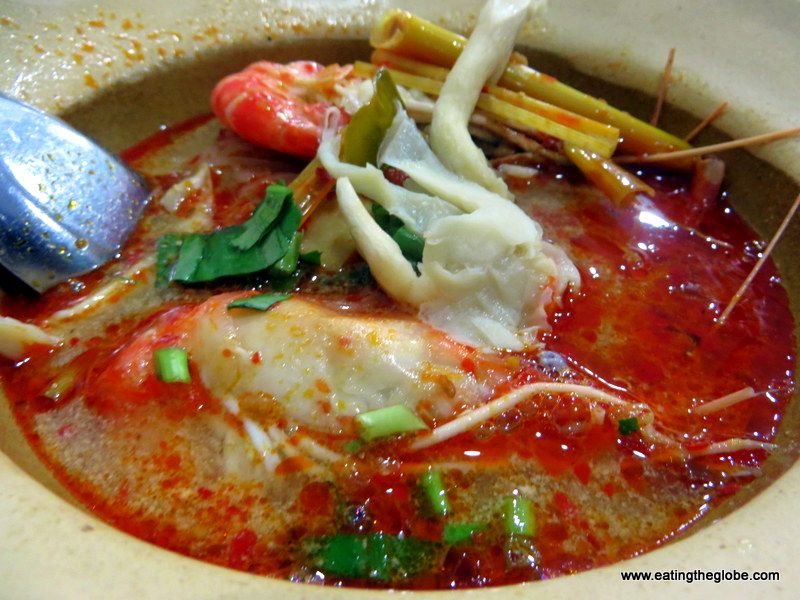 A Bangkok Restaurant Bucket List Must
Add P'Aor to your Bangkok restaurant bucket list immediately. It was one of the top three meals I ate in Bangkok, and probably one of the top five meals I've ever eaten anywhere. I first heard about this restaurant on the blog Eating Thai Food, one of my favorite websites when it comes to searching for a Bangkok restaurant.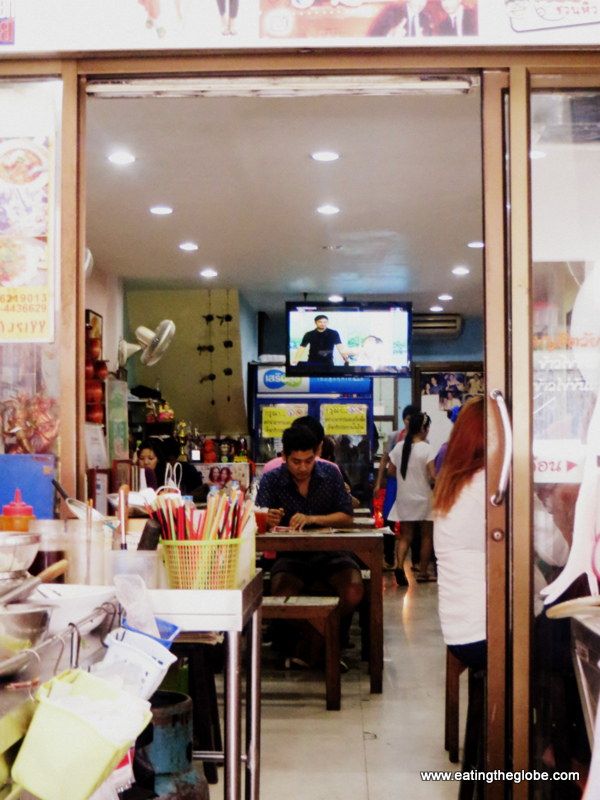 P'Aor is best known for its tom yum goong noodles, and trust me, it's really well-known. I thought I'd outsmart the crowds and go for a late lunch at 2 pm, but that didn't work. I still had to wait in a line outside, and looked longingly inside, the same expression on my face as that of the lost cats that wandered the neighborhood.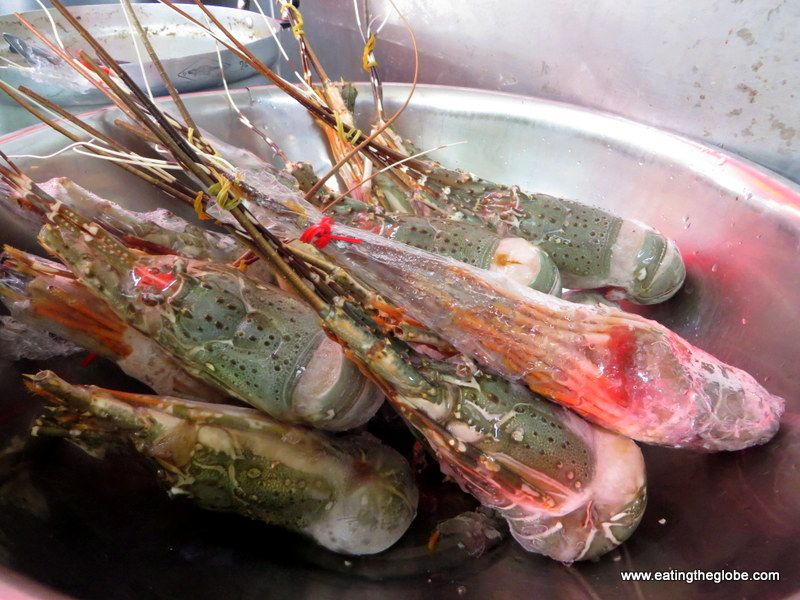 The wait wasn't all bad, though. I got to watch the huge prawns being prepared for the tom yung goong I was about to eat from this famous Bangkok restaurant.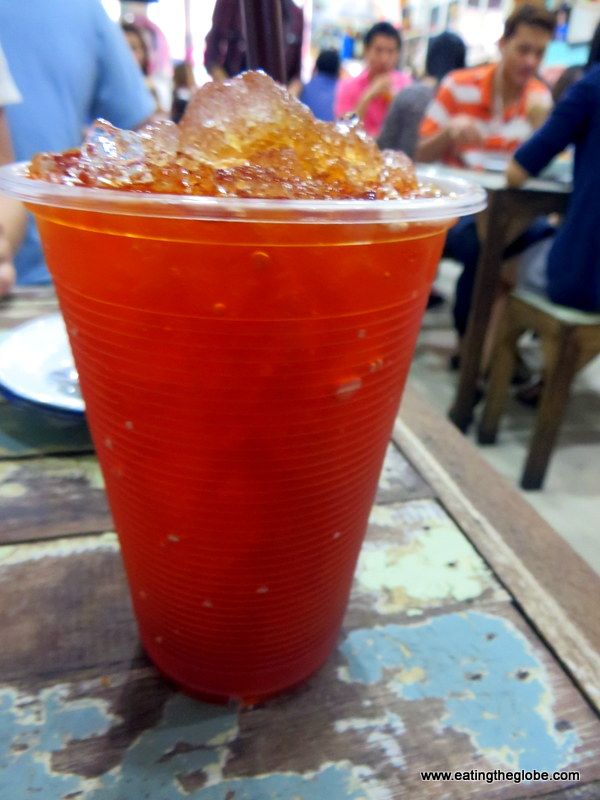 Drink
Once you are seated, do yourself a favor and immediately order an iced lime tea (cha manao) to quench your thirst. It is absolutely delightful and makes a perfect pairing to the food that is to come.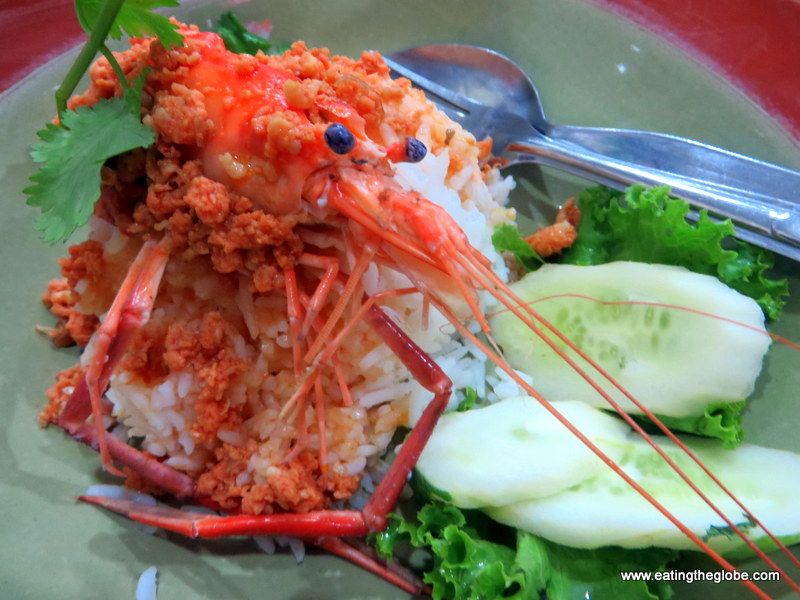 Devour
I began my meal with the Khao Goong Rad Sauce Man Boo. (Don't ask me where they get these names!)  Man Boo is a little joy ride of all the sweet richness inside the head of the shrimp. Don't worry, most of this is just fat, and it really is the most flavorful and exciting part of the shrimp. Yeah, so what, the shrimp head looks like a bug. Oh,? You only eat cute animals? Seriously, just order this dish. You can thank me later.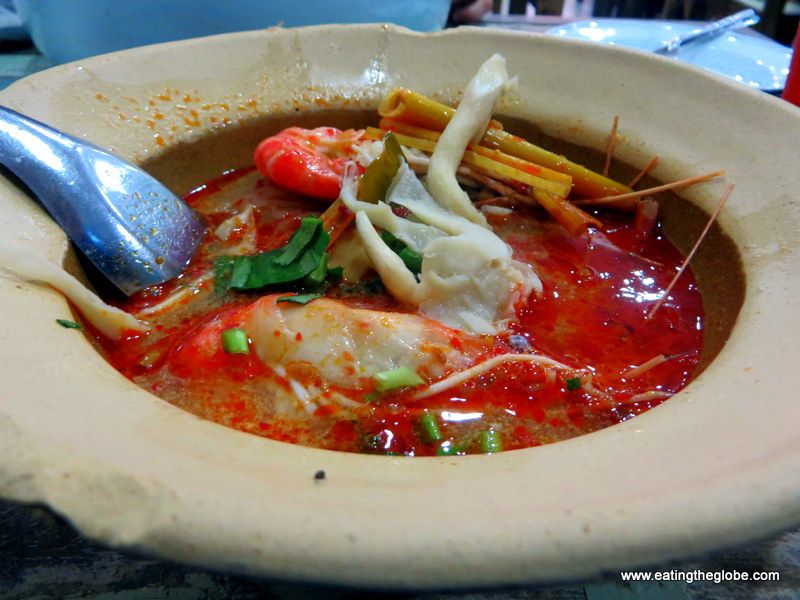 Slurp
And, for the grand finale, I ordered what I had originally come here for. Tom Yung Goong Noodle perfection. Do you see that creaminess, the beautiful slick texture of the soup? That is derived from the shrimp heads that you probably avoided earlier. This soup can only attain perfection with that head goodness, so dig in, my friend. A world is about to be revealed to you.
This perfect masterpiece of Tom Yung Goong  was the perfect balance of hot and sour, fire and spice. It satisfied cravings I didn't know I had, and, yet, left me hungering for more. Go now. Order this. It will be the best $2 you ever spend. You're welcome.
Address
:

 68/51 Soi Petchaburi 5, Between Soi 5 – 7, Bangkok
Phone
: 02-6129013
Hours
: Everyday 10 am – 10 pm
Would you eat the shrimp heads? Let me know in the comments below! 
I owe expansive thanks to Mark Wiens for guiding me with his knowledge of Thai food. You can order his guides below, which I highly recommend. Click here to view more details for the Eating Thai food guide.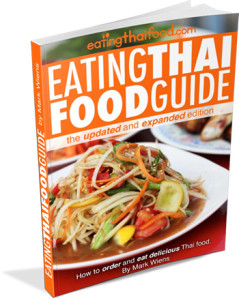 Like this article? Subscribe and never miss a post!