How To Eat Like A Local In Italy-Including One Specialty Inspired By A Seductive Dance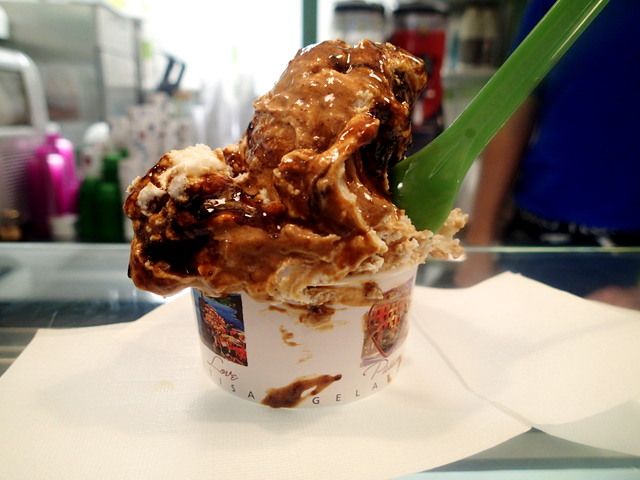 Ah, Italy. Many people adore its food, but many others miss the real food of Italy completely. For instance, if you are on vacation in Rome and if you are eating at a restaurant with spaghetti and meatballs or fettuccine alfredo on the menu, then you are eating at a restaurant for tourists and missing the real thing. While Italy does make plenty of meatballs, they are served alone without spaghetti and fettuccine alfredo is not an Italian dish.
However, here are some of the dishes that you should order to eat like a local in Italy.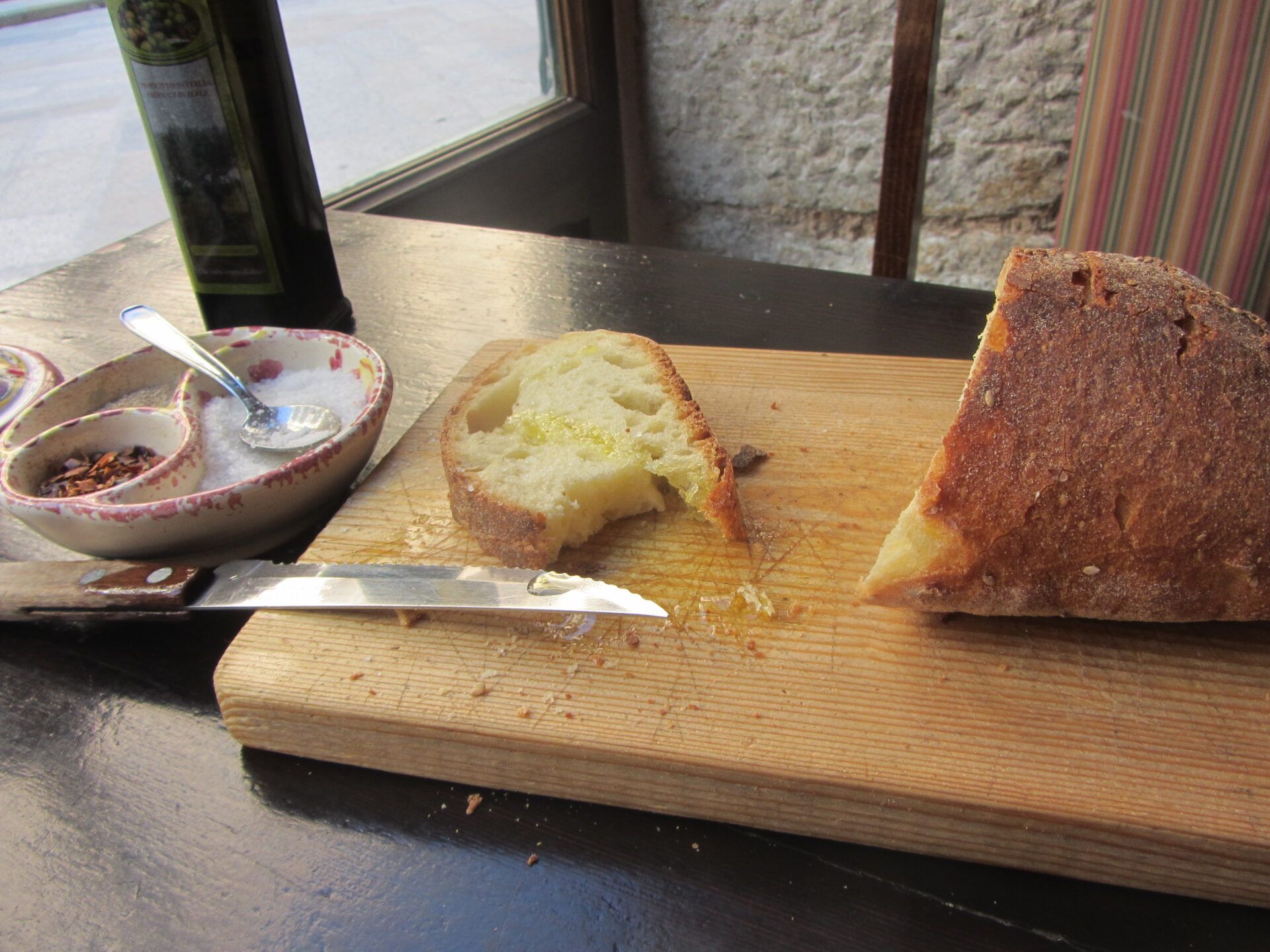 1. Bread
You won't need to order bread. It comes with every meal in Italy, but you should know the proper way to eat your bread like a local. Even though they put it on the table before your meal comes, Italians don't eat the bread before the meal. The bread is meant to be eaten "Fa la scarpetta!", which means do the little shoe. You fold the bread like a shoe and use it to mop up the sauce after your meal. In fact, many people don't like the Italian bread when they eat it plain. It is usually made without salt, since you are supposed to be using the bread as a utensil.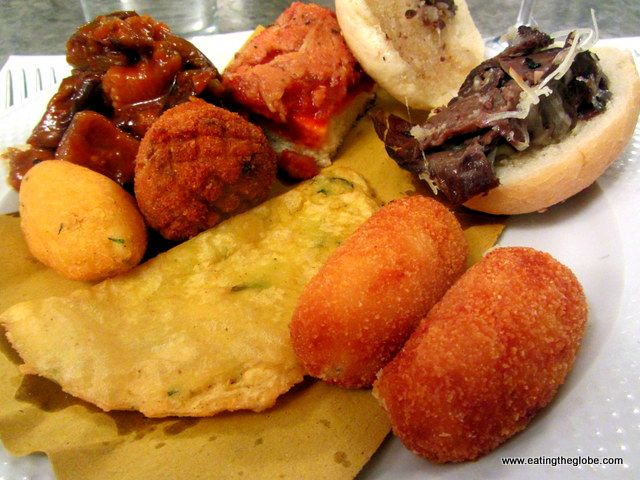 2. Street Food
Italians love to snack and Sicily, especially, is known for its street food. Focaccia, arancini (fried rice balls), and caponata (a salad made with eggplant, celery, and capers) are just some of the typical street foods you will find. I went to Antica Focacceria San Francesco in Palermo and tried their street food sampler to get a taste of several typical street foods at once. Of course, this was how I inadvertently tried pane con la milza which turned out to be beef spleen stewed in lard, then stuffed into a roll spread with more lard and topped with caciocavallo cheese. I found this to be utterly disgusting even before I knew what it was.  After watching the pot bubble with this unknown meat from above, I couldn't wait to try it. When I tried it, I wondered who had used the bathroom in my sandwich. Maybe it's an acquired taste.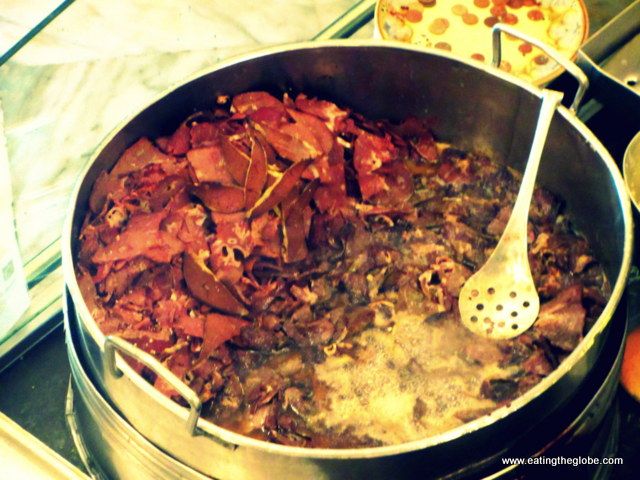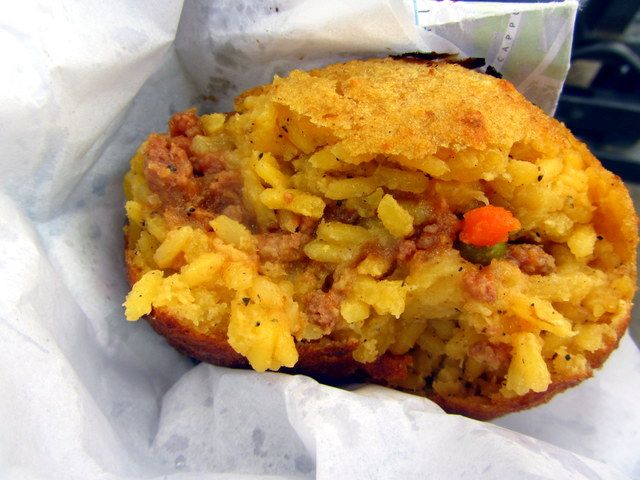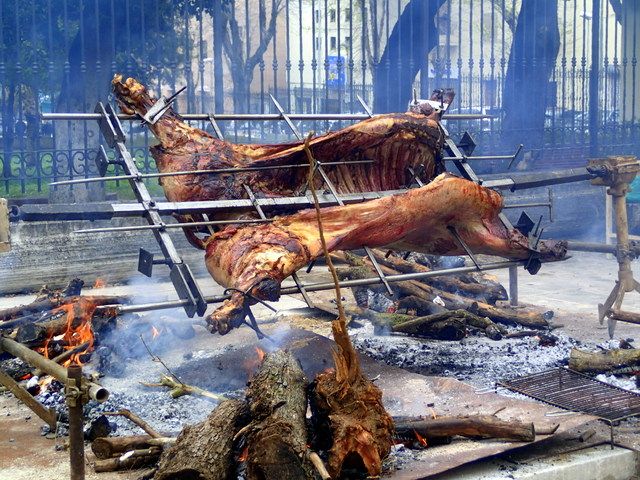 3. Antipasti (Appetizers)
Typically, Italians eat their meals family style, ordering an antipasti (appetizer), primi, (pasta or risotto), secondi (main course of meat or fish), contorni (side dish) and dolci (dessert) and share it all.  My favorite antipasti was the octopus carpaccio that I had at Ai Lumi Tavernetta in Trapani. Bruschetta, olives, meats, and cheeses make up typical antipasti platters.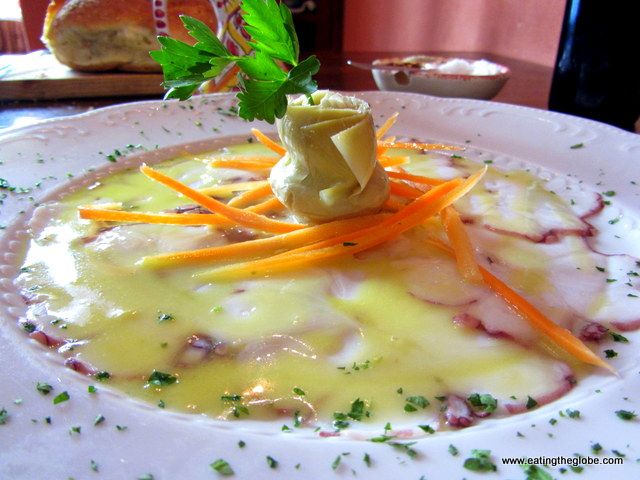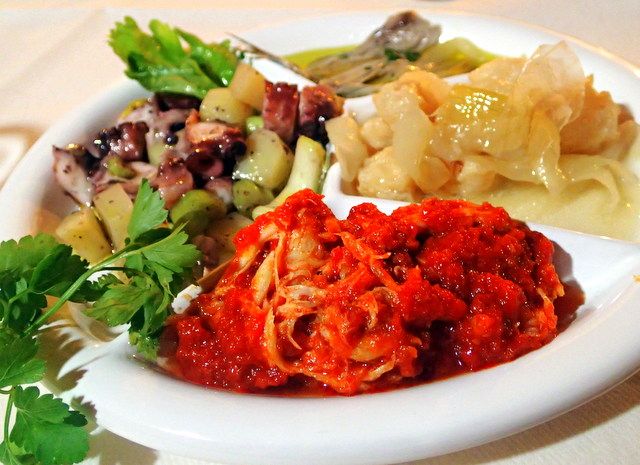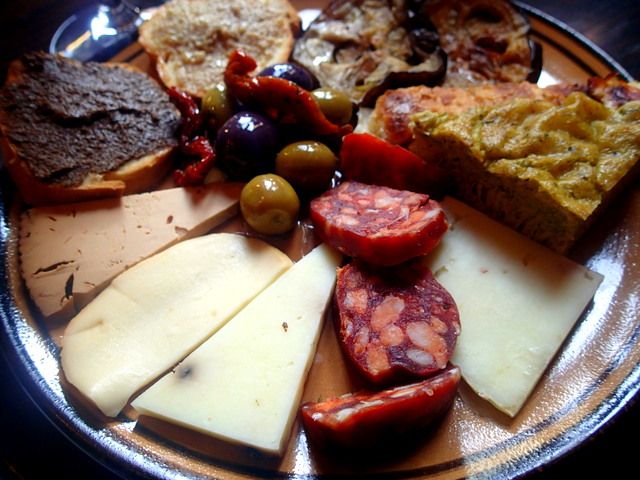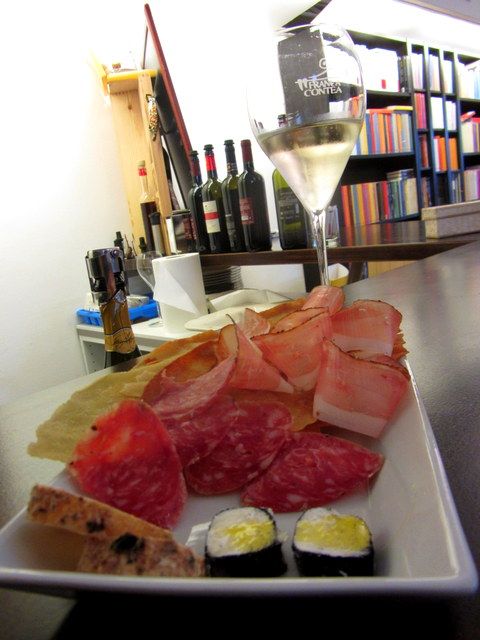 Meats and Cheeses with Prosecco
4. Primi- Pasta, Gnocci and Risotto
Here are some of the typical Italian primi courses that you can order. Try to look for restaurants that serve fresh pasta since it is worlds apart from pasta that has been dried.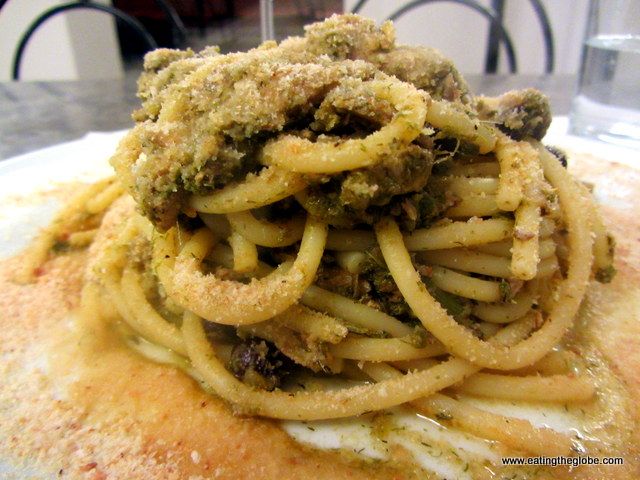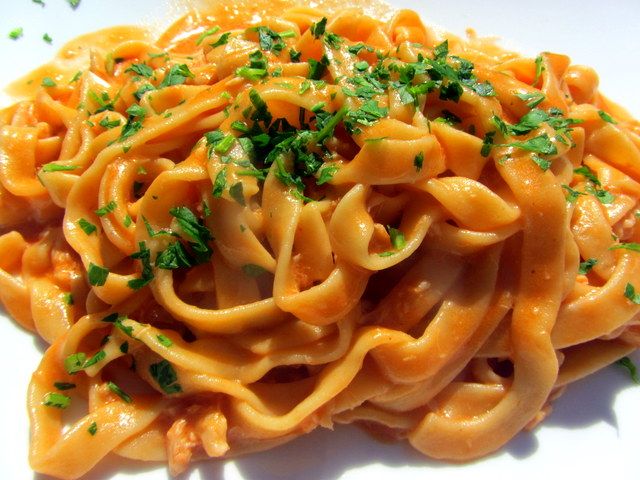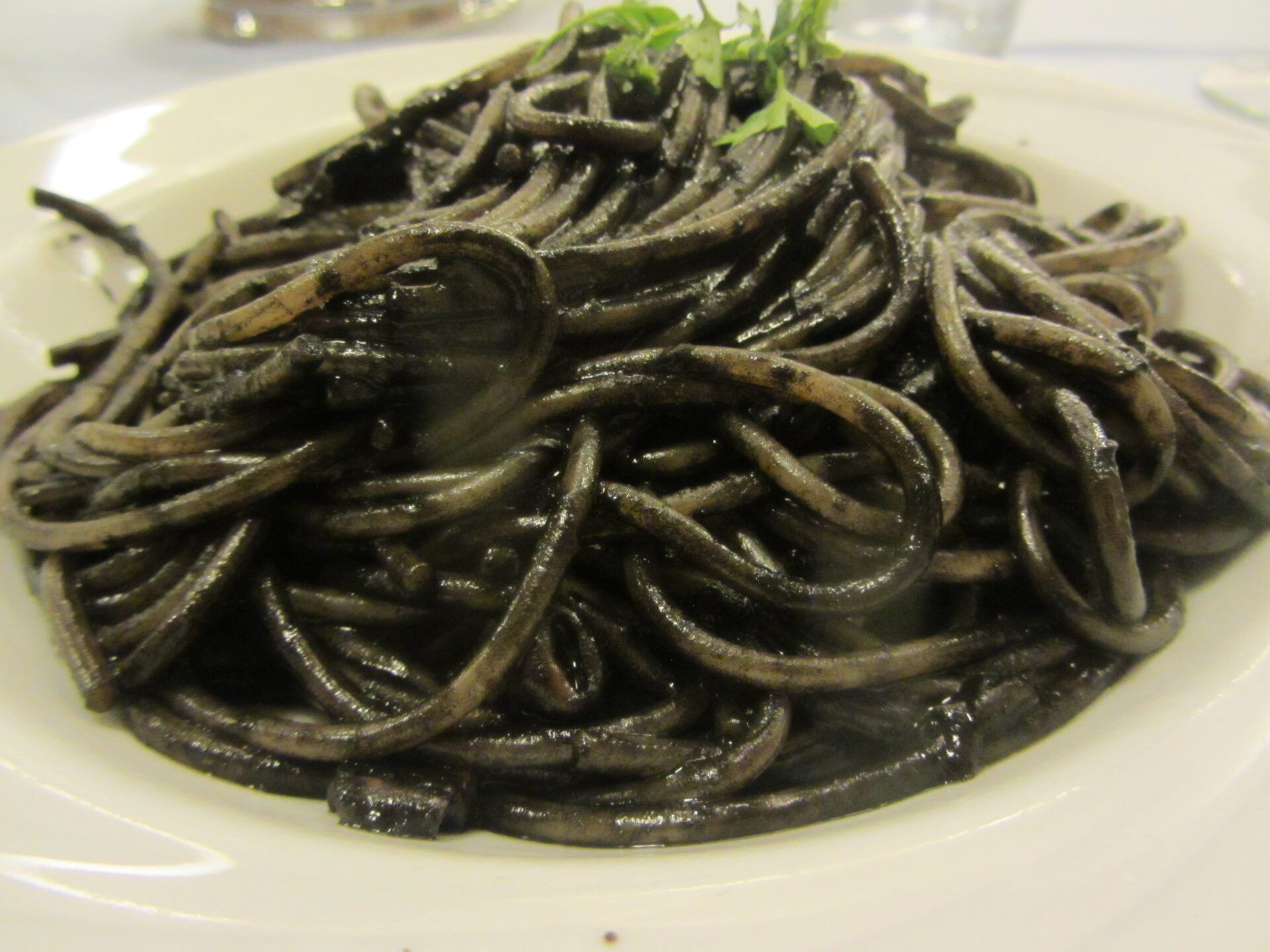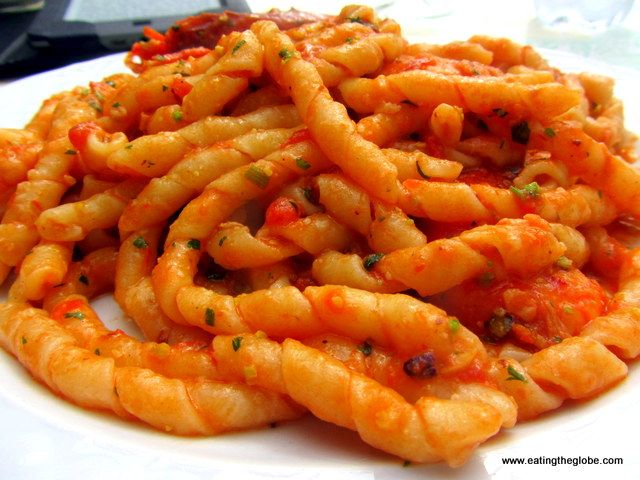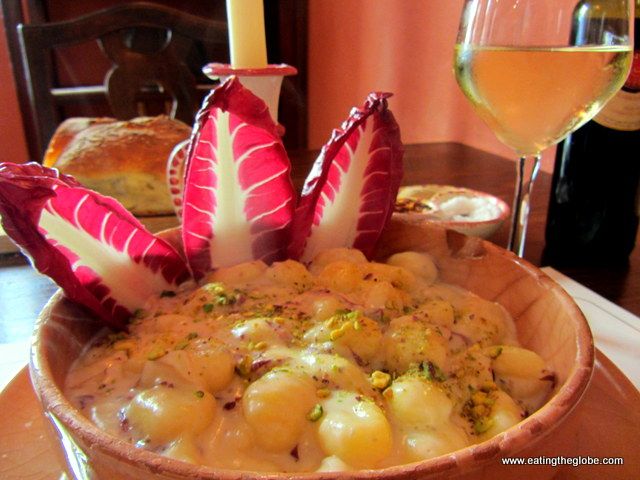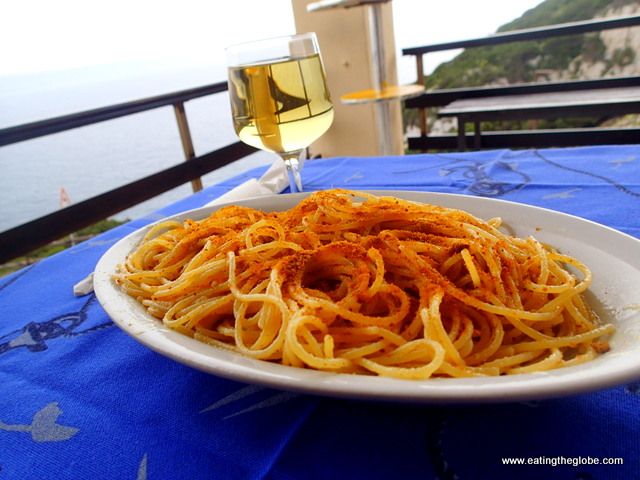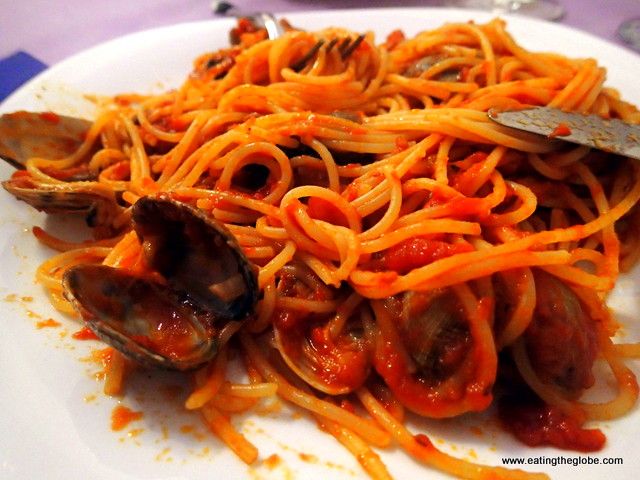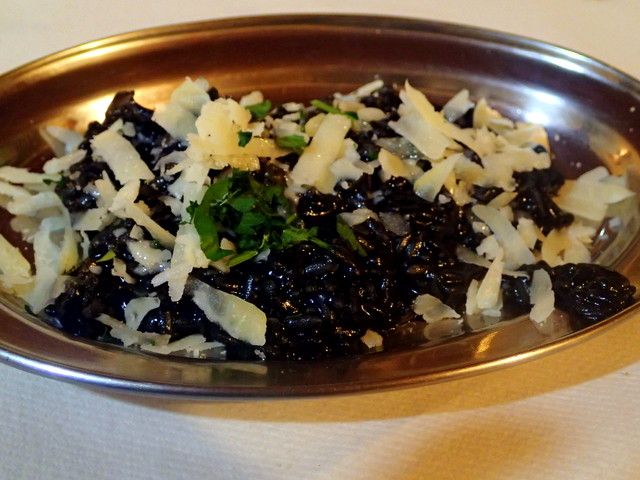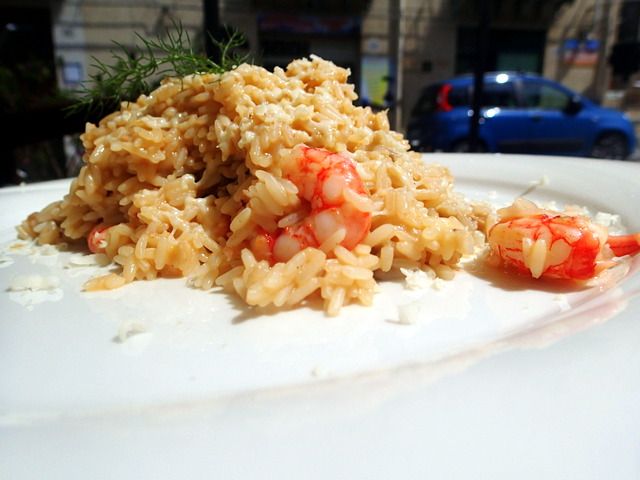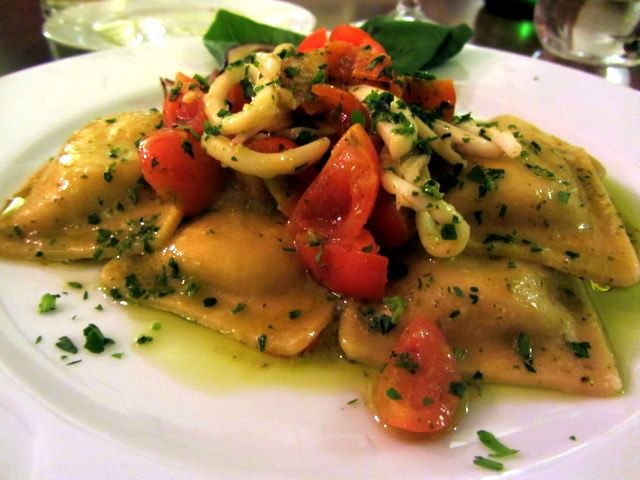 5. Secondi (Main Course)
Even though you can see that I ate a lot of pasta, I much preferred the main courses in Italy. I prefer protein and vegetables over meals loaded with carbohydrates any day. My favorite main courses (and best meals) were Ai Lumi in Trapani, Sicily, and Locanda del Marinaio in Cefalu, Sicily.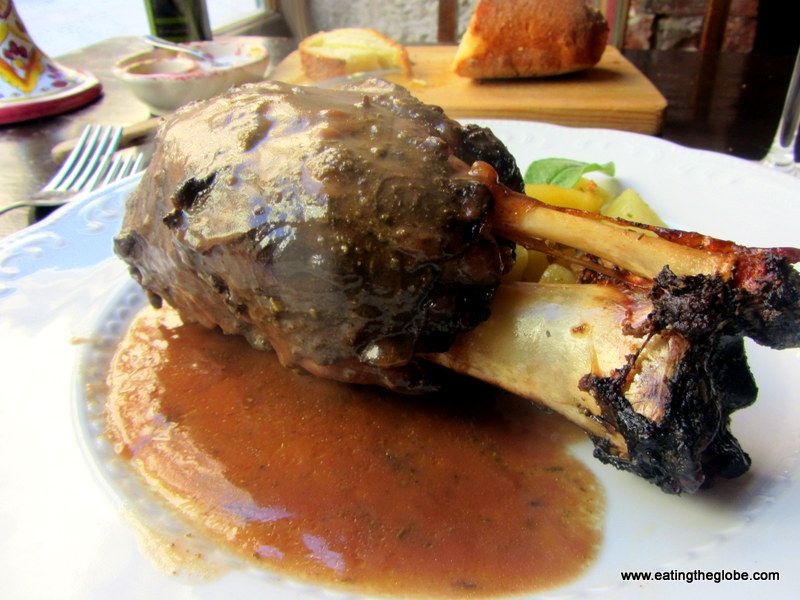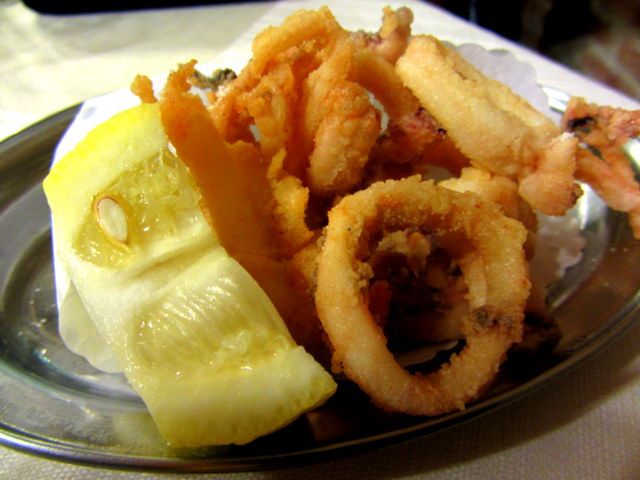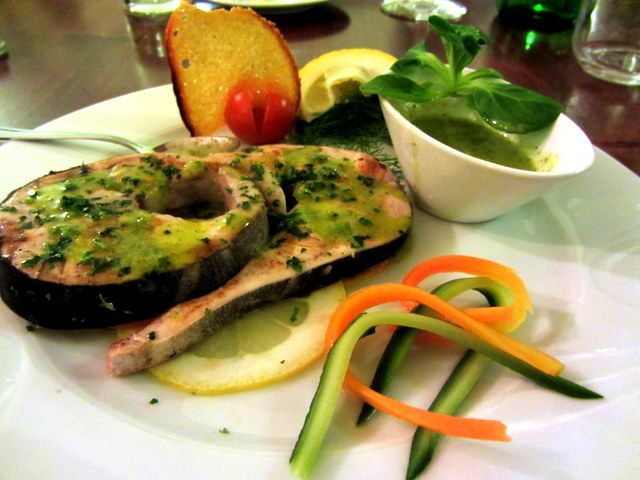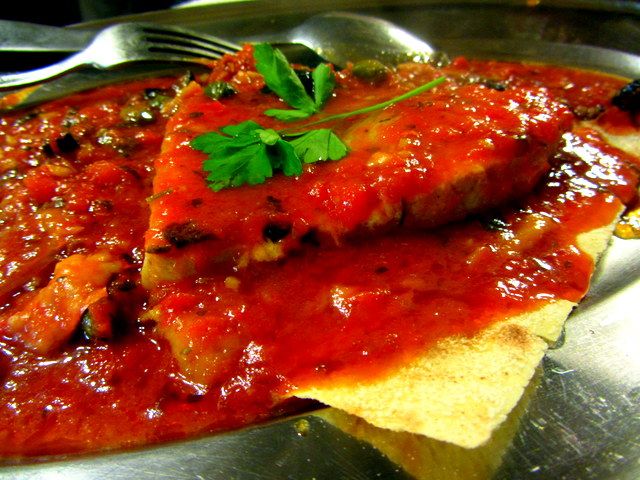 6. Dolci (Dessert)
Many Italians skip dessert and have gelato while going for a walk after dinner. Who wouldn't want to walk after all that food?  I had the best gelato of my life at Gelateria Vernazza in Vernazza, one of the Cinque Terre Villages. The flavor I swooned over (and ate 7 scoops of in two days) was the roasted fig and cheesecake. The second best gelato I had was cassata Siciliana (the famous Sicilian cake) at L'Arte de Gelato in Erice, a medieval village in Sicily. Of course, there are quite a few other Italian desserts you shouldn't miss.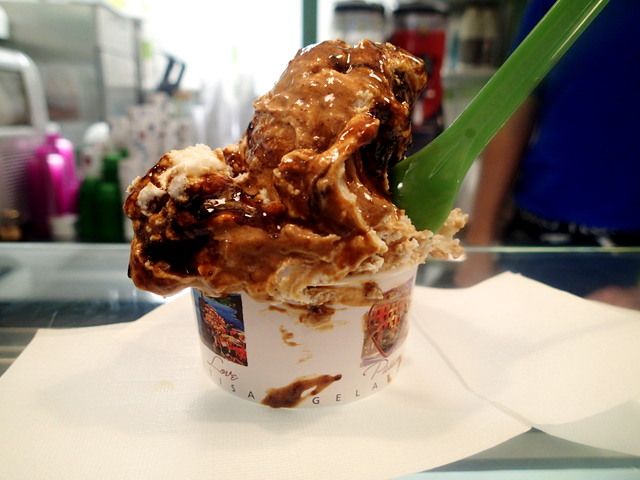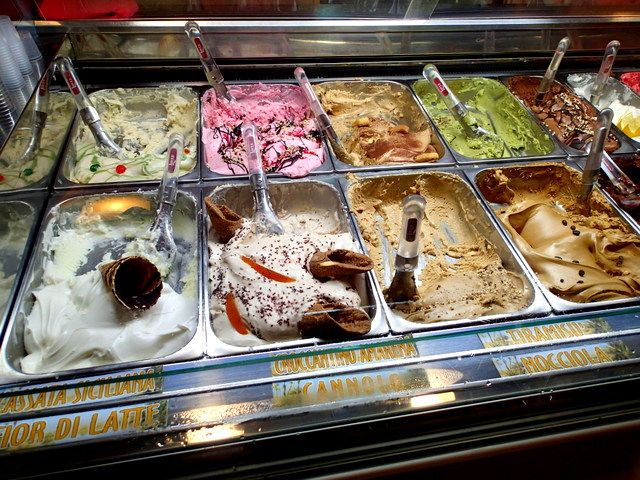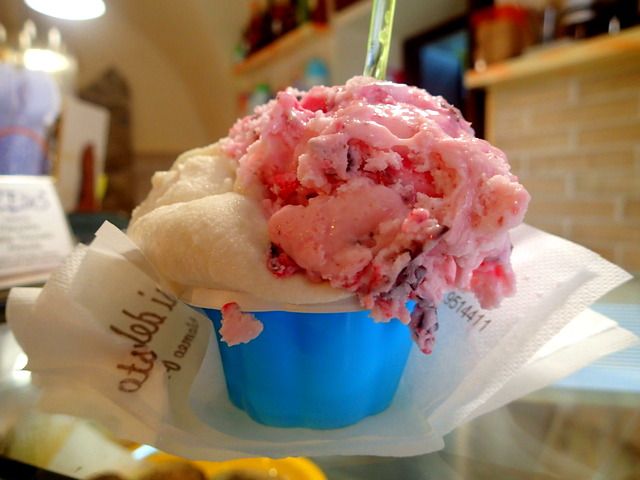 Whatever you do, if you go to Palermo, don't miss the Cassata Siciliana cake. This cake is moistened with liquer and layered with ricotta cheese and candied fruit. My favorite one was also the most simple and made by the Pasticceria Oscar in Palermo.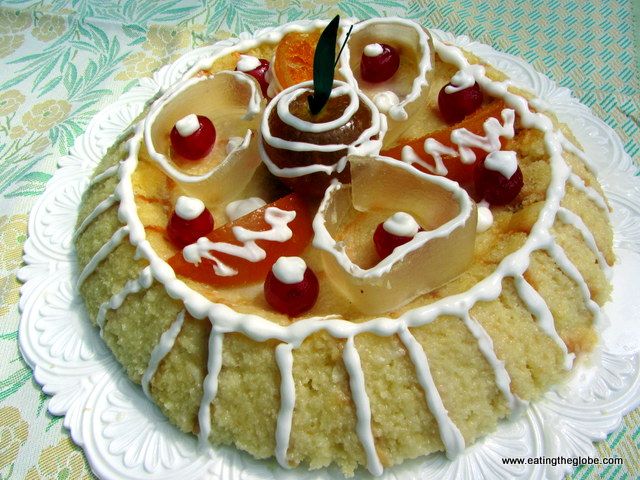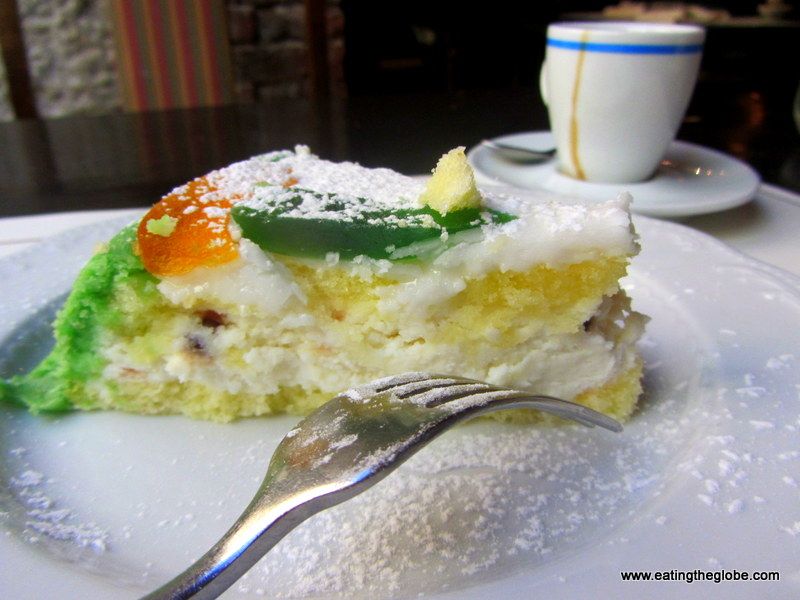 Palermo's specialty seems to be cakes, and they are also known for the rich, chocolatey (did I say decadent) Torta Setteveli or Seven Veils Cake.  The seductive cake of the seven veils, named after the dance of the same name.  The dance of Salome to make Herod go crazy with want and lust, yeah, that one. Here's the cake. Italy's own version of the "better than sex" cake.
7th layer (top layer): Chocolate Glaze
6th layer: Chocolate Mousse
5th layer: Hazelnut Bavarian Cream
4th layer: Chocolate Sponge Cake
3rd layer: Hazelnut Bavarian Cream
2nd layer: Praline Crunch
1st layer (bottom layer): Chocolate Sponge Cake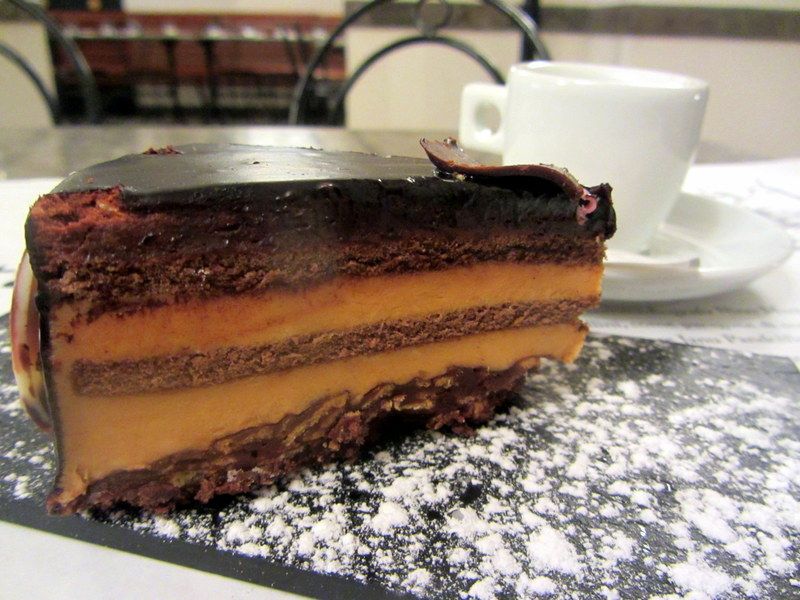 The cannoli, too, was invented in Sicily and is the perfect afternoon pick-me-up or the perfect ending to a meal.
Insider tip: For the best cannoli, ask them to make yours fresh instead of getting one pre-made from the display case. This is what the locals do for one that is crispy and just right.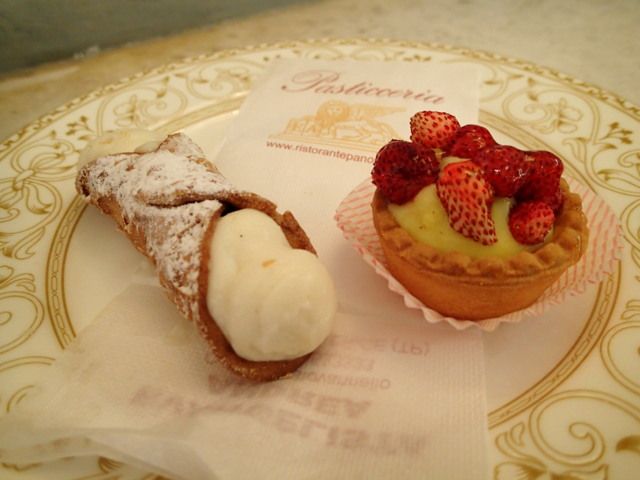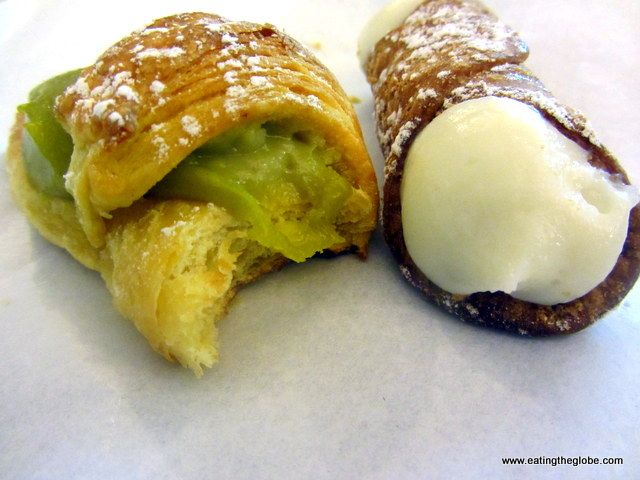 Don't miss anything made with arancia (local oranges). If you are there in the Spring, you will smell the orange blossoms all day, and there is no better flavor than these vibrant oranges.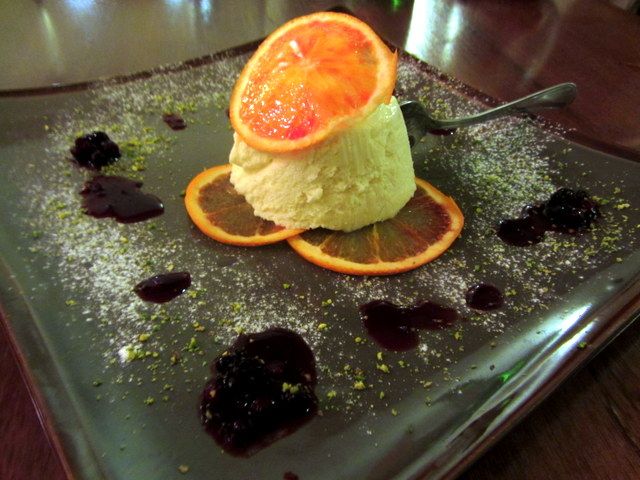 Yeah, you have to do it. Order the tiramisu. This coffee-flavored dessert is the next best thing to having actual coffee. Luckily in life, you can have your cake and eat it, too, and order an espresso on the side.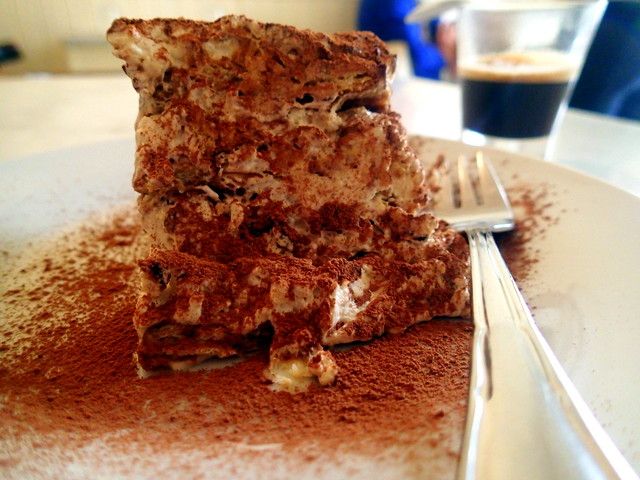 Many times, I just enjoyed a glass of limoncello after my meal. This lemon liqueur, made from the zest of lemons, is about as fresh as you can get and is the perfect ending to a meal.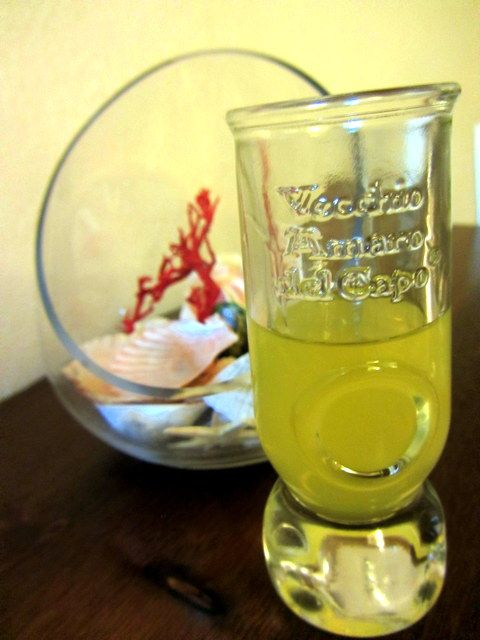 7. Espresso
Oh, yes. I saved the best for last. The dark, thick, syrupy espresso that you will find in Italy is like nothing else in the world. This is where my coffee addiction began many years ago. The Italian espresso for me is an elixir that causes me to savor and appreciate the languid days as they gently pass by.
Insider tip: Only order a cappuccino in the  mornings. This is considered a breakfast drink, and you will stand out as a tourist and even be gossiped about by the locals (it's true), if you order one at any other time.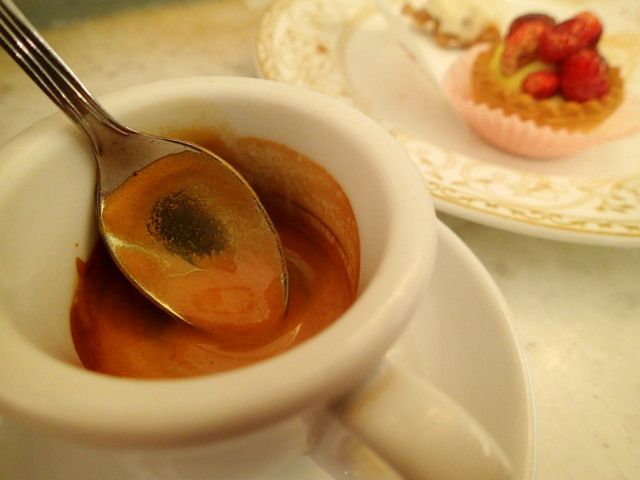 What's your favorite thing to eat or drink in Italy?  Leave a comment below!!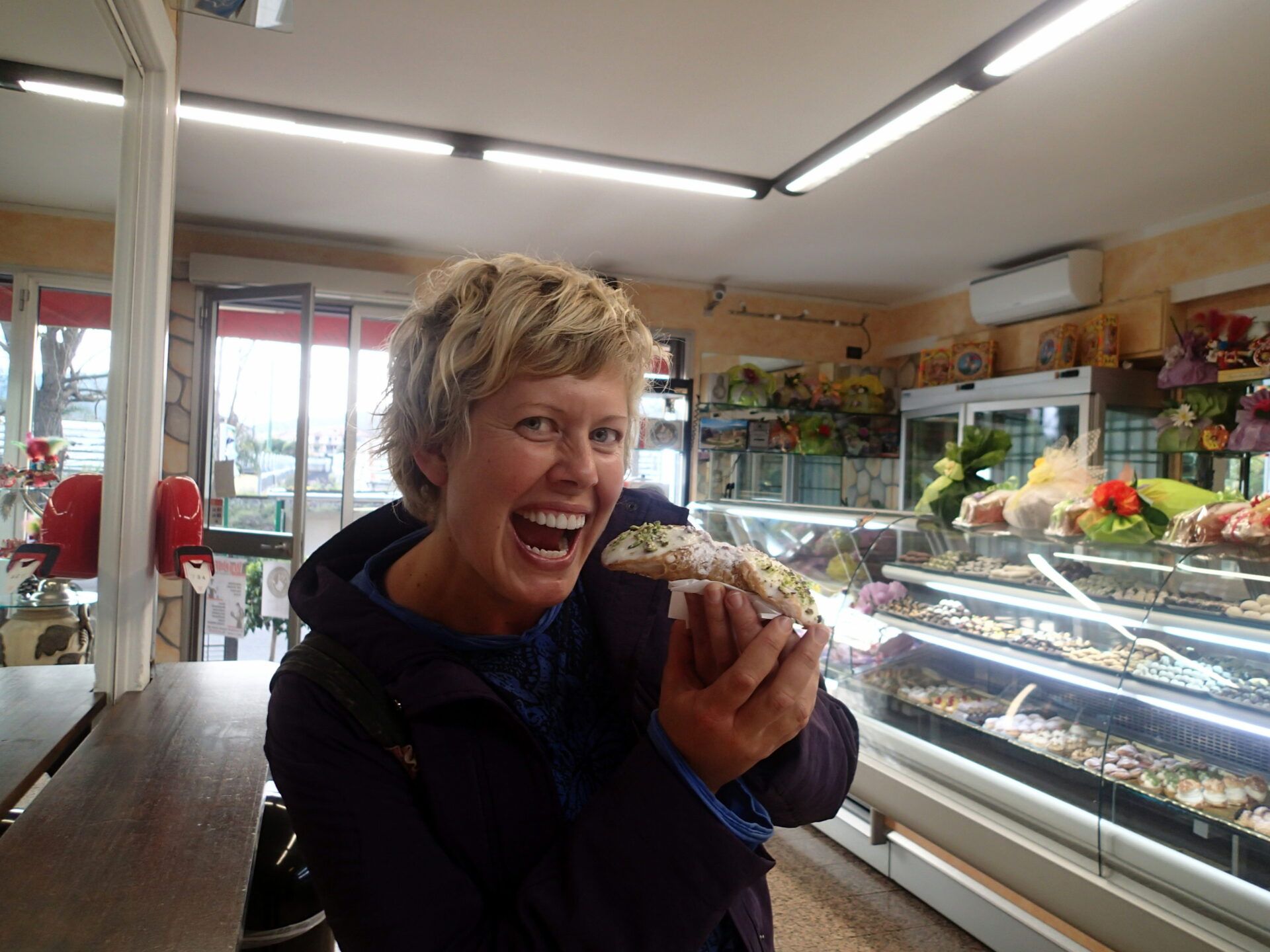 Like this article? Subscribe and never miss a post!