A Foodies Guide To San Miguel de Allende, Mexico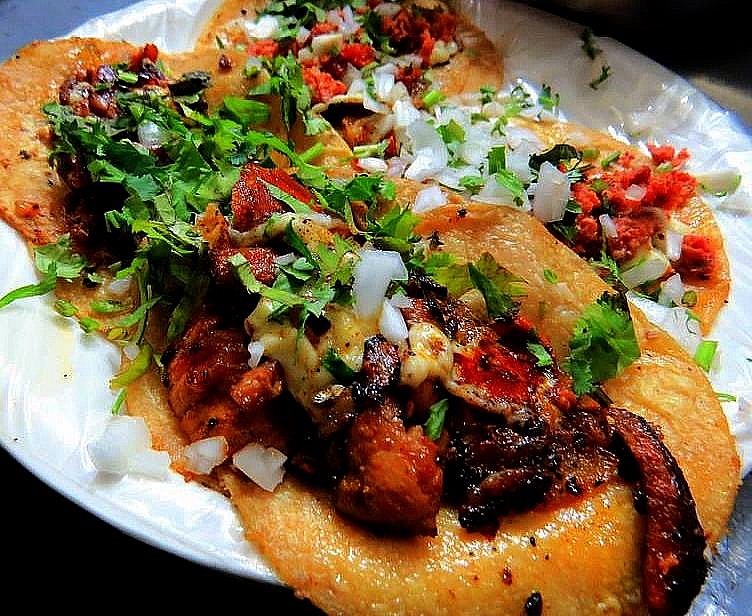 Since I mainly live in San Miguel de Allende at the moment, I get A LOT of emails asking for food advice about San Miguel de Allende. Hint: Click on that link that says food advice about San Miguel to see ALL the articles I've written about it. And, though, I've written quite a few articles about San Miguel de Allende's food, people still write to ask what my very favorites are, the one's they shouldn't miss. So, here's a simplified guide to the top foodie things you shouldn't miss in San Miguel de Allende.
But, first, while I find San Miguel de Allende, a town just four hours north of Mexico City, to be charming, and a great place to visit, if you are planning a foodies' trip to Mexico, I don't recommend picking San Miguel as the place you come to for the food. Sorry, but there's much better places for foodies in Mexico. Go to Oaxaca. Go to Mexico City. For me, San Miguel just doesn't cut it as a true foodies' destination. It's good, but not great. There are even a few really incredible chefs here. But to be honest, I've had better Mexican food EVERYWHERE I've been in Mexico outside of San Miguel.
A Foodies Guide To San Miguel de Allende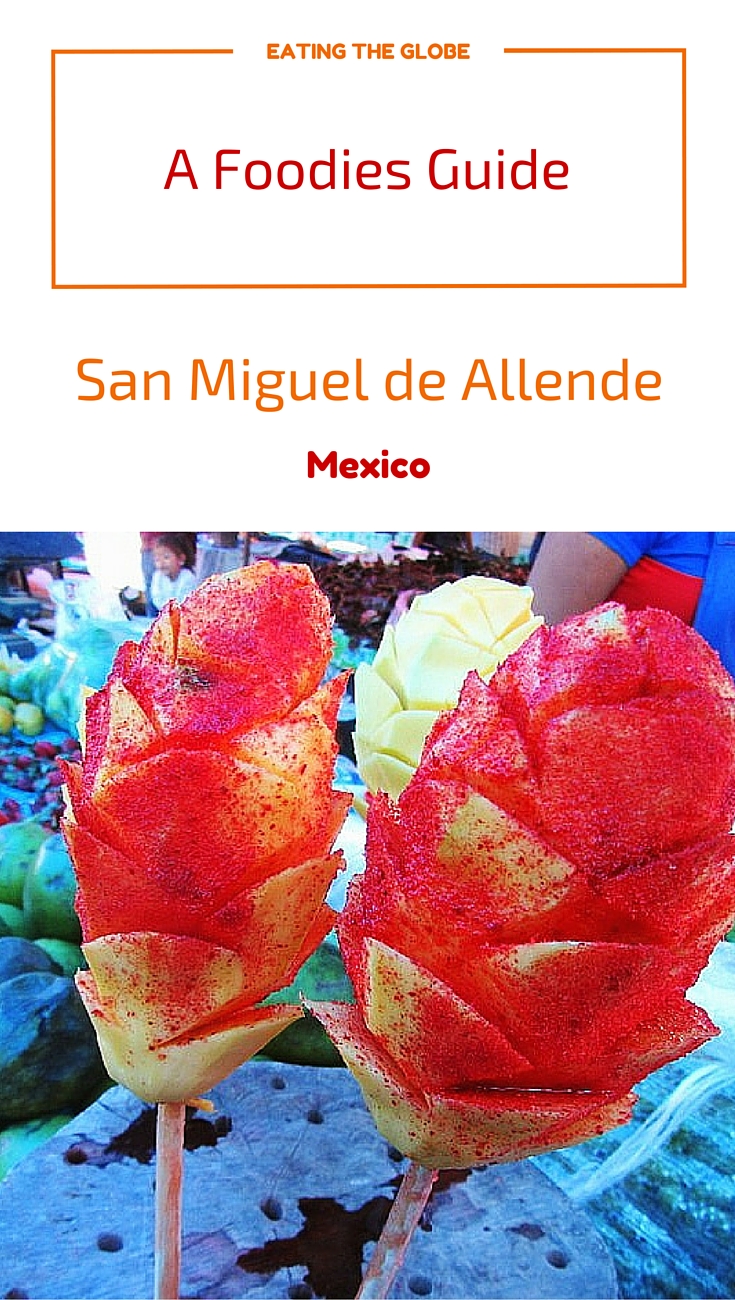 Breakfast
Lavanda Cafe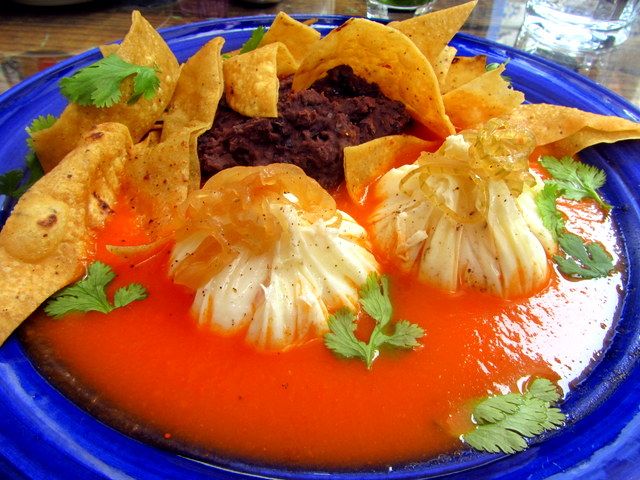 If you only have the chance to go to one place for breakfast, make it Lavanda. They do poached eggs perfectly. And, their lavender cappuccino is something dreams are made from. They have the most unique breakfast menu in San Miguel.
Cafe Rama
For me, the real winner at Cafe Rama is the bacon Quiche. It's full of so much bacon, that's perfectly smoked, and it's hard to find really good bacon in San Miguel de Allende. They also have a great green juice, freshly baked bread, and a fruit, granola, yogurt bar for those who want to eat healthier. It's a must that you try chilaquiles for breakfast when you're in Mexico, and Cafe Rama has some of the best. The atmosphere is artsy, and there's a lot of choices on the menu.
3. Cafe Oso Azul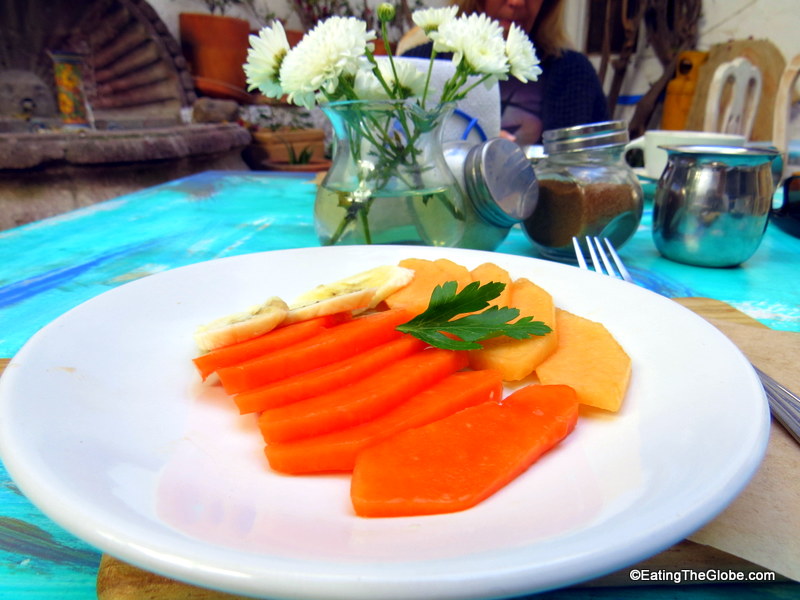 Cafe Oso Azul has the best cup of coffee in San Miguel. Their breakfast is served in a beautiful courtyard, and the prices are some of the cheapest you will find in San Miguel for breakfast. They also serve lunch if you sleep past breakfast.
San Miguel de Allende Restaurants For Lunch Or Dinner 
El Pato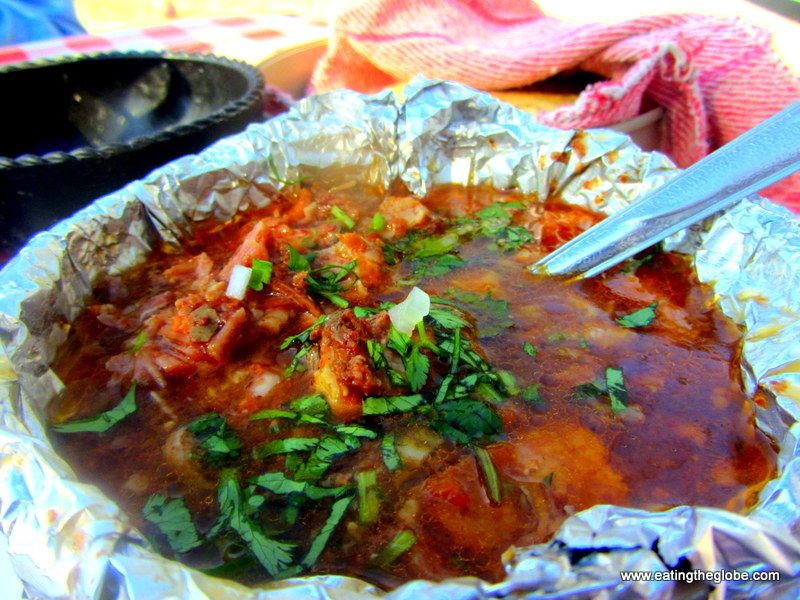 For an early lunch, the one food you must not miss are the mixiotes at El Pato. Now, this is authentic Mexican food at its best. It is still my favorite place to eat in San Miguel de Allende. Go before noon, or there's a good chance they will be sold out.
El Tucan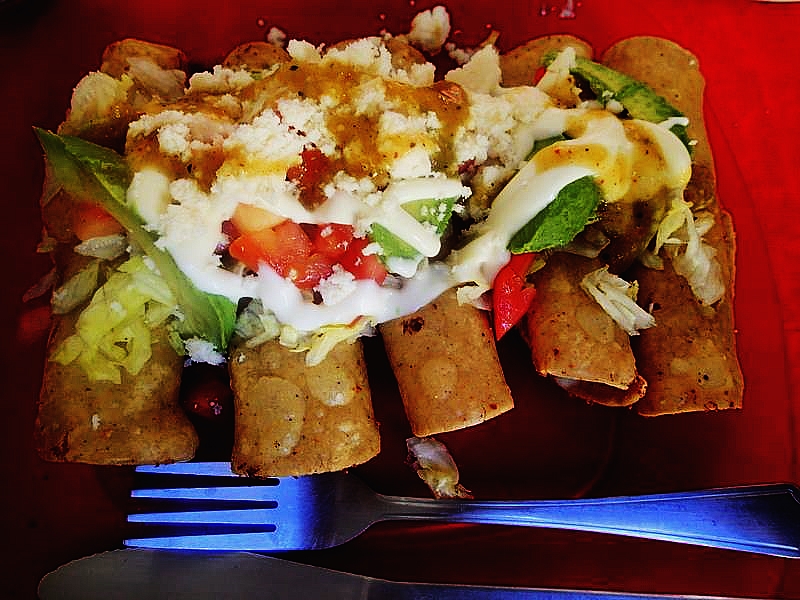 The chicken flautas at El Tucan are another one of my favorite foods in San Miguel de Allende. They are ridiculously cheap and even more ridiculously good. Not what I'd call healthy dining, but very, very good. El Tucan also makes great tortas and burgers if that's more your style. El Tucan is only open for lunch.
Sabores y Salsas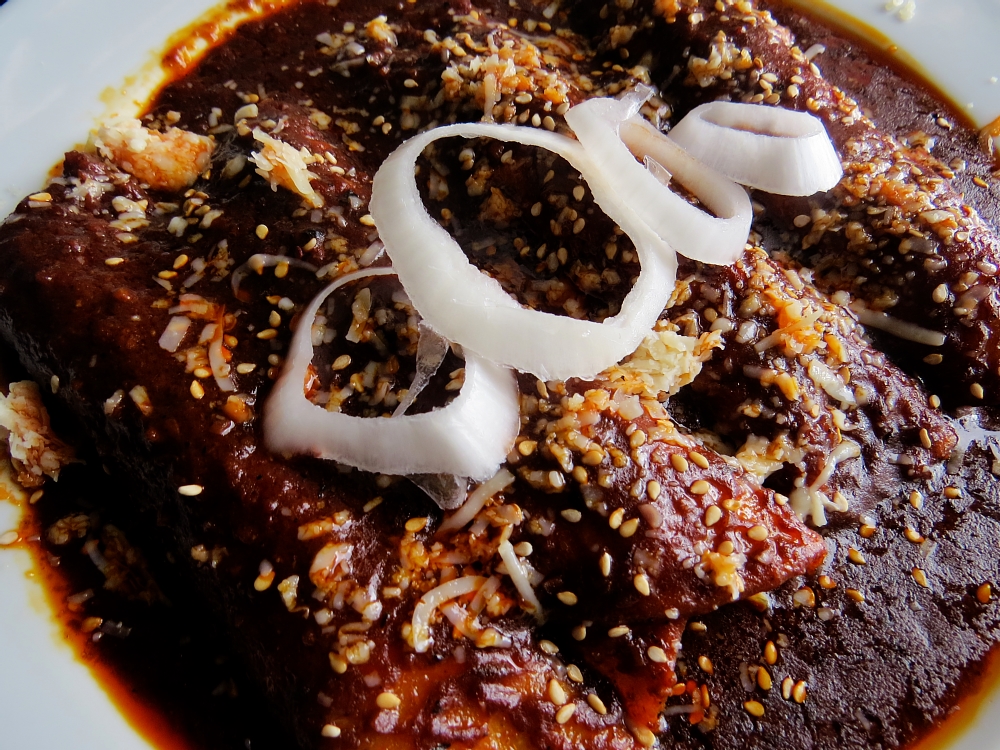 Don Day, from the blog, Don Day in SMA, told me about Sabores y Salsa's mole, and I'm really glad he did. It's some of the best mole I've ever had. She makes different recipes for it every week, so you never know which one you will get, but do yourself a favor and order it. You can follow them on Facebook here. 
Don Lupe Mexican Grill
Sometimes, you just need Tex-Mex, and that's what Don Lupe Grill does best. I love their crunchy tacos, and it's the only place in town where you can get cheese dip. They are open for lunch and dinner, and they often have live music in the evenings.
El Manantial (Used To Be La Sirena Gorda)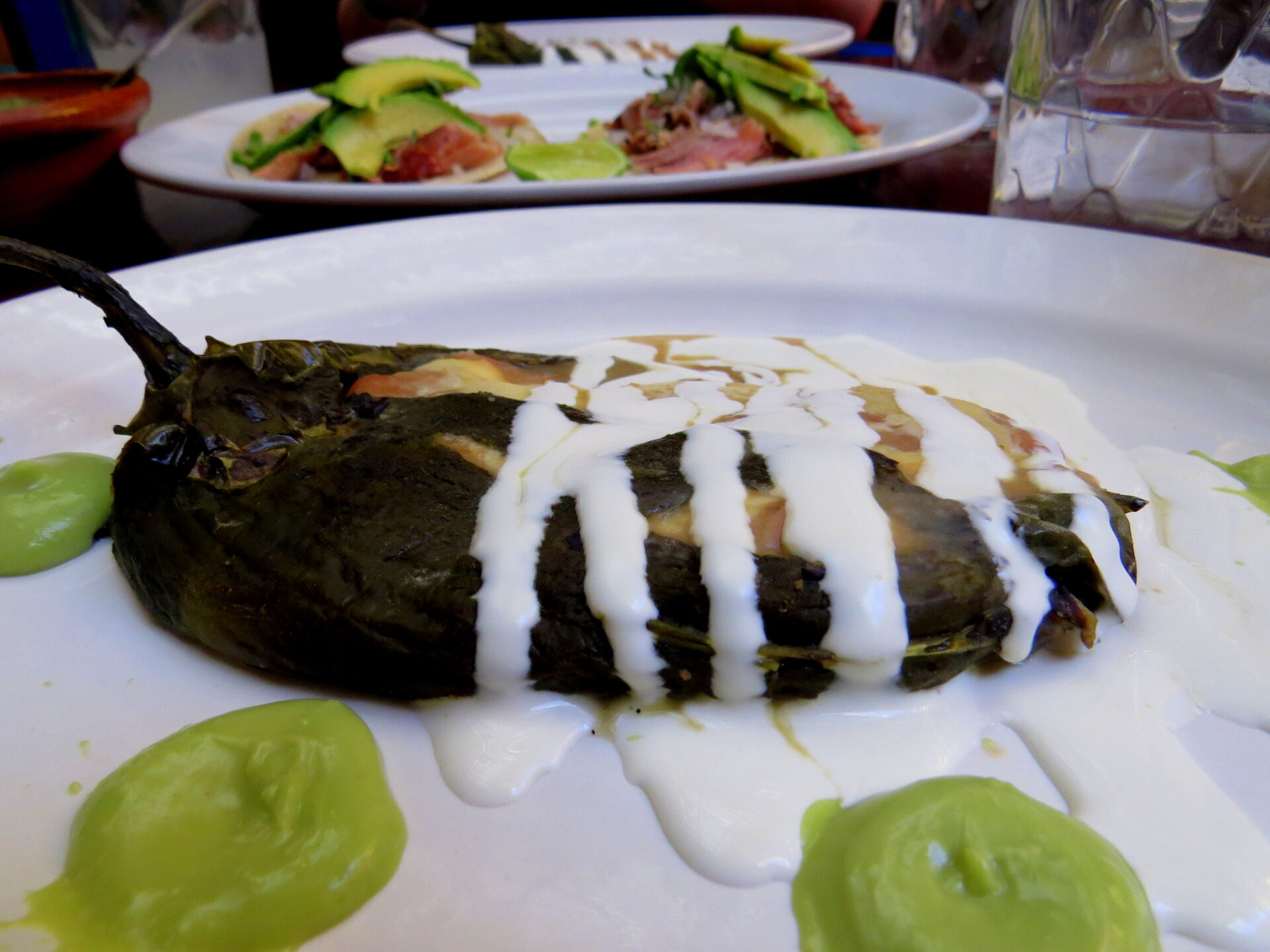 El Manantial has one of my favorite dishes, the smoked poblano relleno. It's absolutely perfect. I love pairing it with an octopus tostada, and a few of their ginger margaritas, which are my favorite margaritas in town.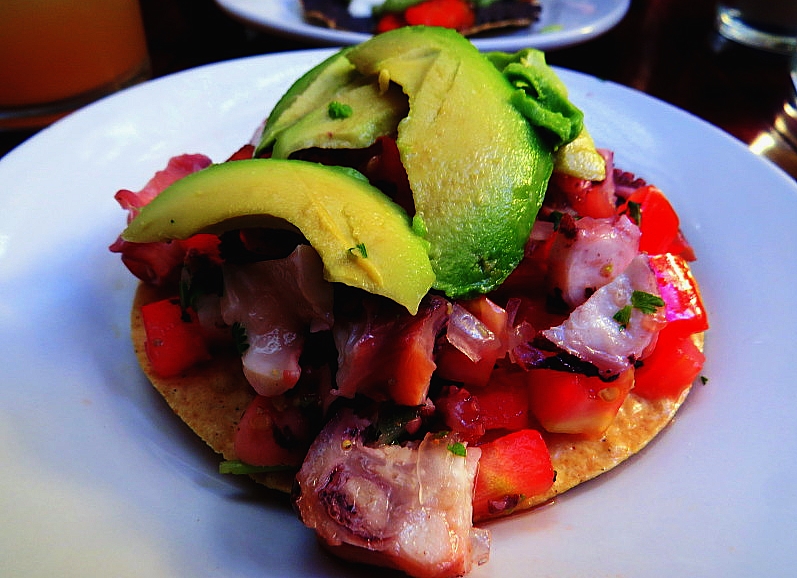 Bacco At The Hotel Sautto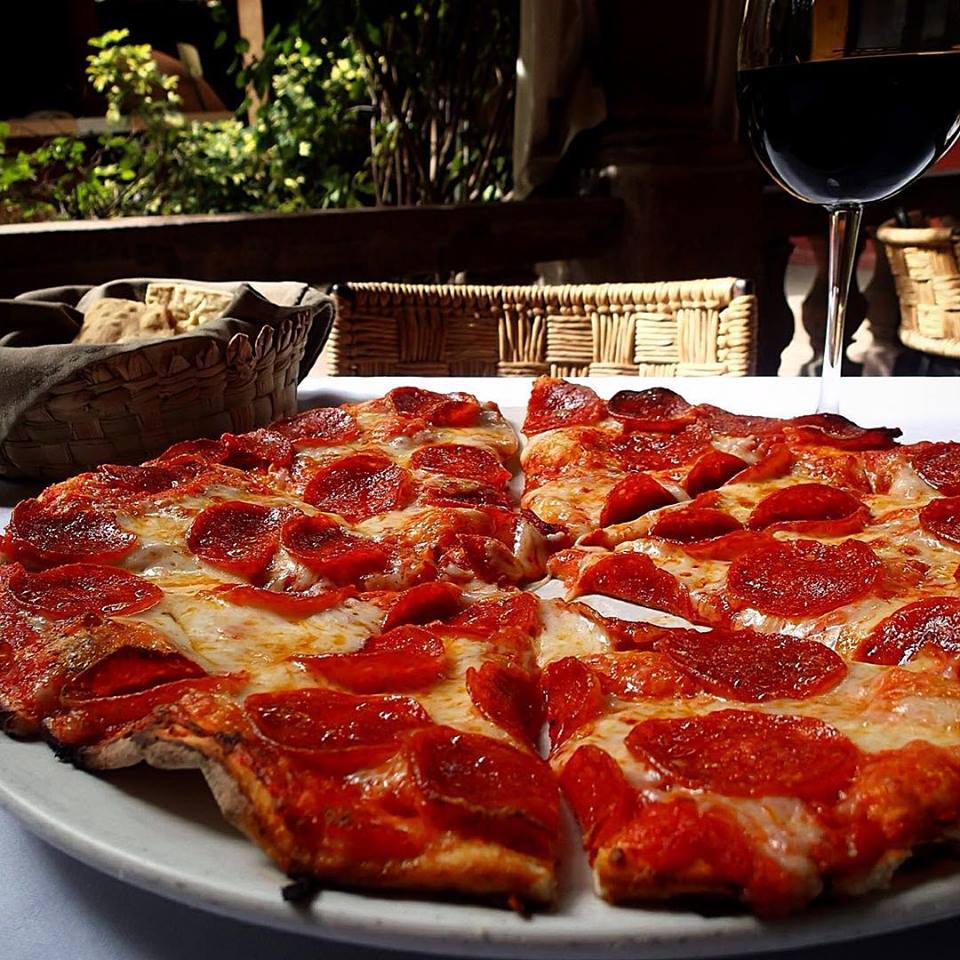 I like a crust that's thin, crispy, and yet foldable, and that's just what  you will find at Bacco. The pizza is big enough for two, and I love the chili oil they serve with the pizza. They are also one of the few restaurants in San Miguel that DON'T serve their red wine chilled, something I appreciate. (C'mon San Miguel, get your act together.) The courtyard is charming when the parrots aren't screaming their heads off.
Street Food
Andy's Taco Cart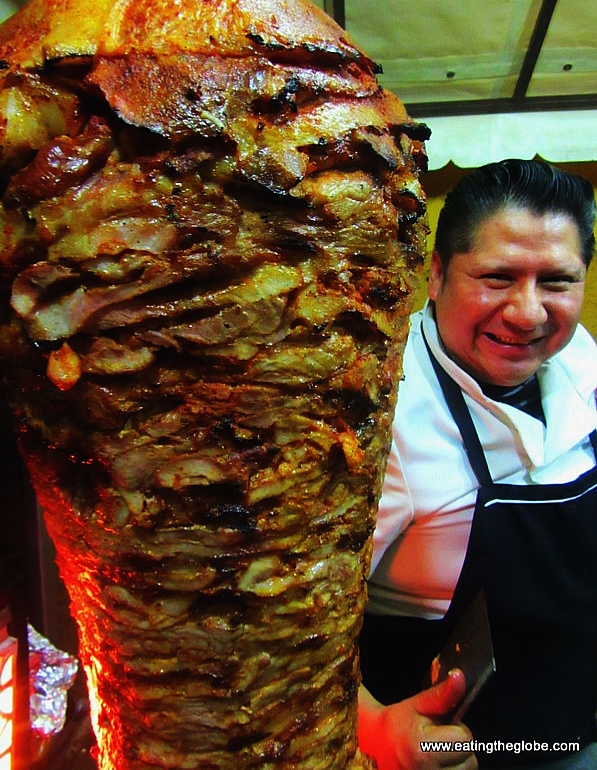 Yes, Andy's can be hit or miss (when they get busy), but I think Andy's pastor is still the best in San Miguel. The tacos are great, and I also love the gringas (flour tortillas with melted Oaxaca cheese and your choice of meat.) Let the smell of the sizzling onions guide you there.
Bakery
Cumpanio
Notice I wrote bakery instead of bakeries. As far as I'm concerned, Cumpanio is the only real bakery (Italian style) in town. No one else makes bread and pastries like they do. Their French baguettes and croissants are among the best of them. They also do a great breakfast that I recommend.
Markets
Mercado Centro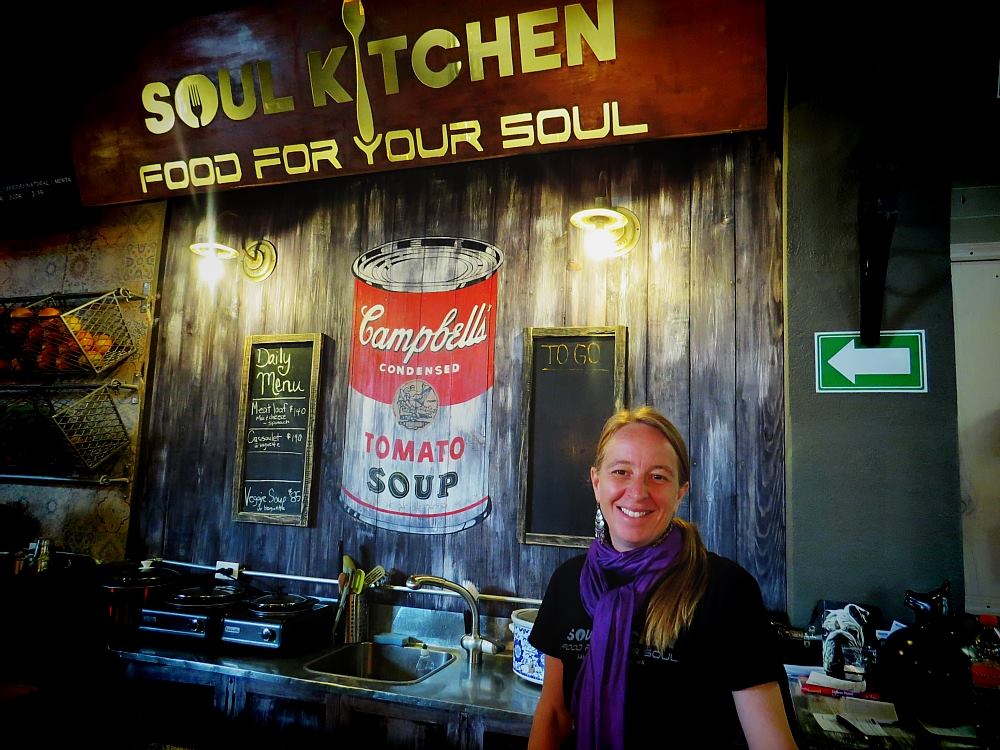 Mercado Centro is more of a restaurant stall market than a shopping market, and I have yet to try all the stalls there. My friend Susan York of Cupcakes and Crablegs, has done an extensive guide on every single stall in the market. So far, my favorite booth is Soul Kitchen SMA, which serves comfort food and delicious soups. I had the crab cakes from Davanza Natural International Sausages, which had good flavor, but were full of shells, so I wouldn't get them again.
One of the absolute WORST things I've eaten in San Miguel was the lamb gyro from Aphrodite. This a gyro is NOT. A gyro is meat cooked on a vertical rotisserie!!!! This was stir-fried, the meat was mostly ALL FAT, and it had no flavor. Very disappointing. Just because you serve something on a pita, DOES NOT make it a gyro, people.
The El Tianguis Tuesday Market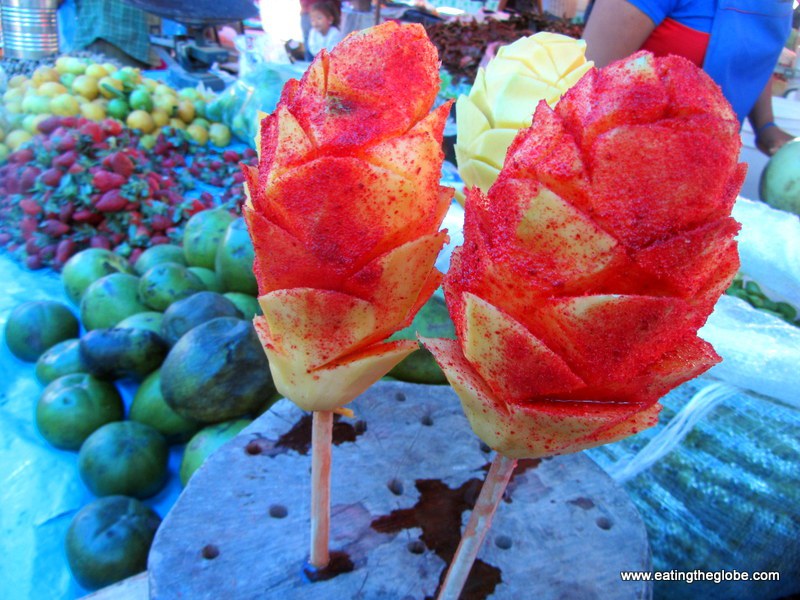 The El Tianguis is one of my absolute favorite foodie things to do in San Miguel de Allende. You will find just about anything you want to eat there, plus the shopping for groceries is great. It's where I get most of my produce, and there's great cheeses and tortillas. Don't miss the coconut milk horchata.
The Tianguis Organico, Saturday Organic Market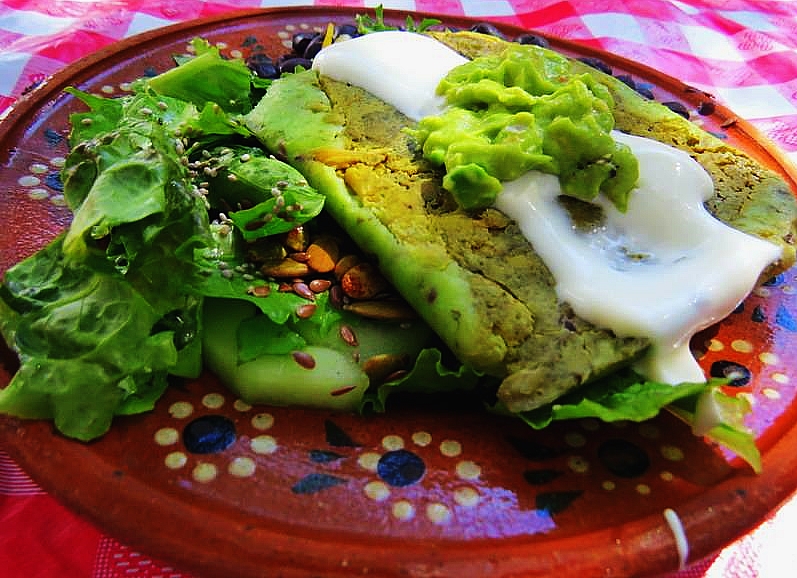 The Saturday Organic Market is the foodies event to attend on Saturday Markets. There's great food to buy. My favorites are the lamb burger and the tamales that are served with the salad. There's organic produce (well, most of it, anyway), raw goat's milk, cheeses, and handmade crafts and jewelry for sale. There's live music playing, and it's a fun way to spend a Saturday morning.
My Favorite Food Spot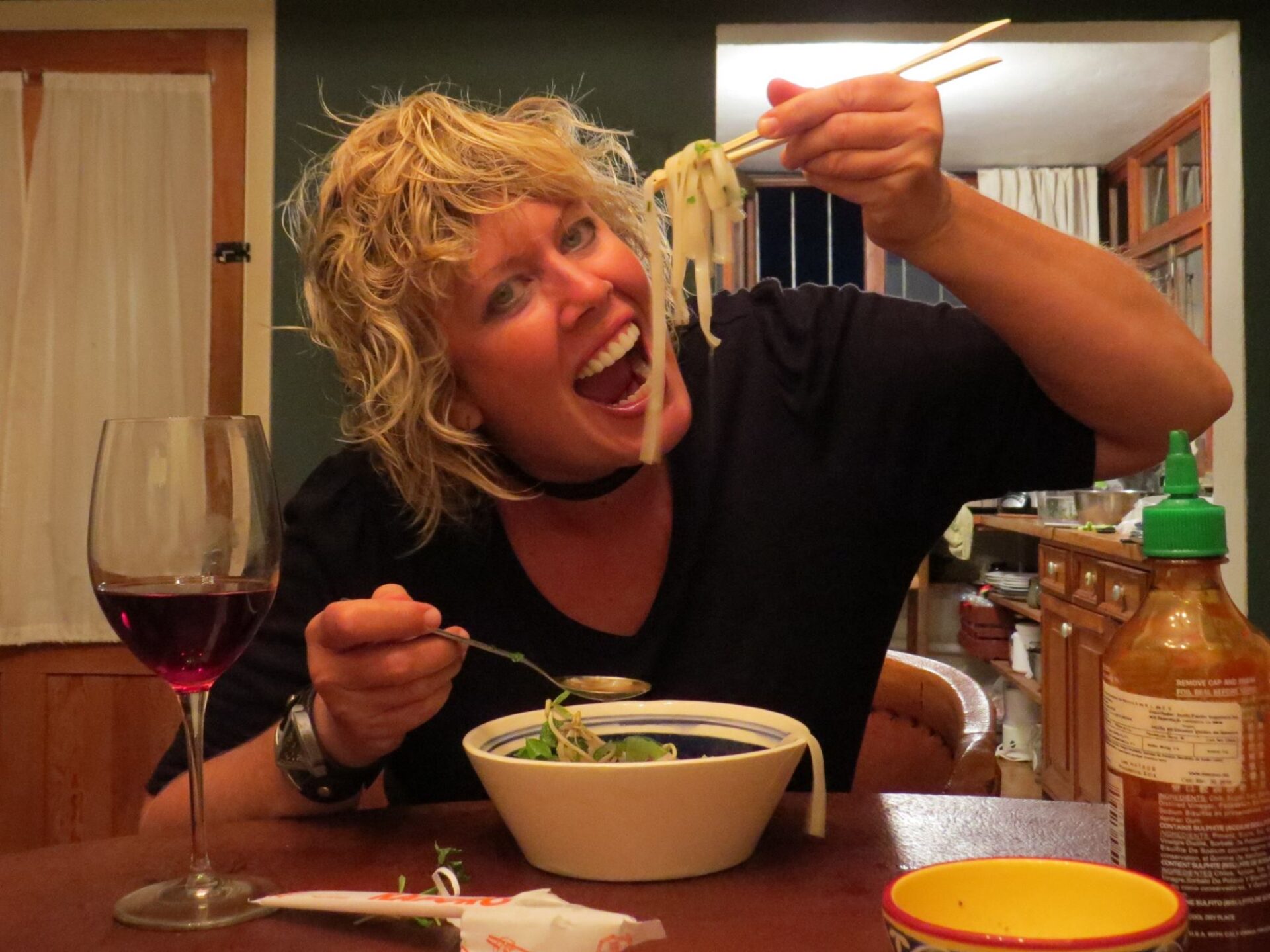 My favorite food in San Miguel is my own. Duck pho, Indian curry, Thai noodle soup. Unfortunately you just can't find good versions of these in San Miguel de Allende, so I often cook for myself.
Where are your favorite foodie spots in San Miguel de Allende? Let me know in the comments below! 
Like this article? Subscribe and never miss a post!