San Miguel de Allende Food-"Must-Eats" When You Visit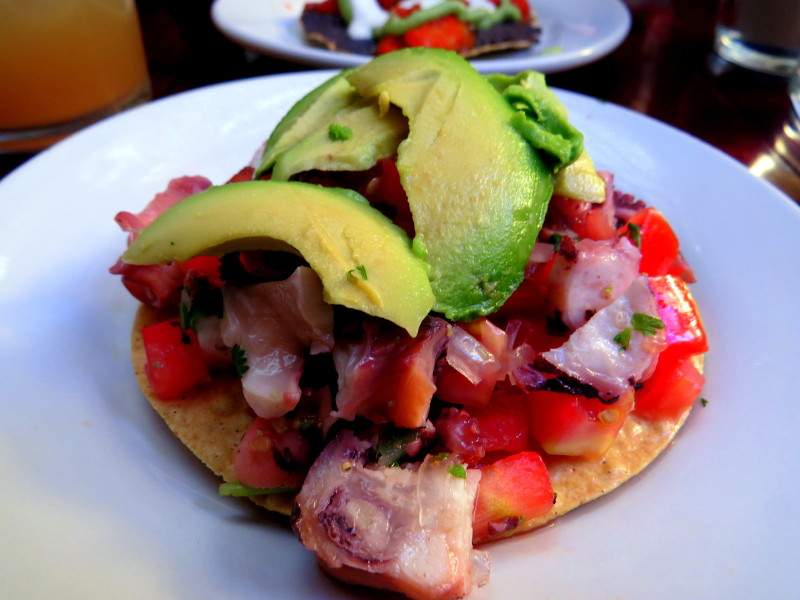 Their are so many wonderful foods to try in Mexico. And, with the last Top Chef finale being filmed in San Miguel de Allende, the San Miguel de Allende food scene is getting noticed. Here are my suggestions for the San Miguel de Allende "must-eats" you won't want to miss.
San Miguel de Allende Food You Can't Miss
1. Octopus Ceviche Tostada-La Sirena Gorda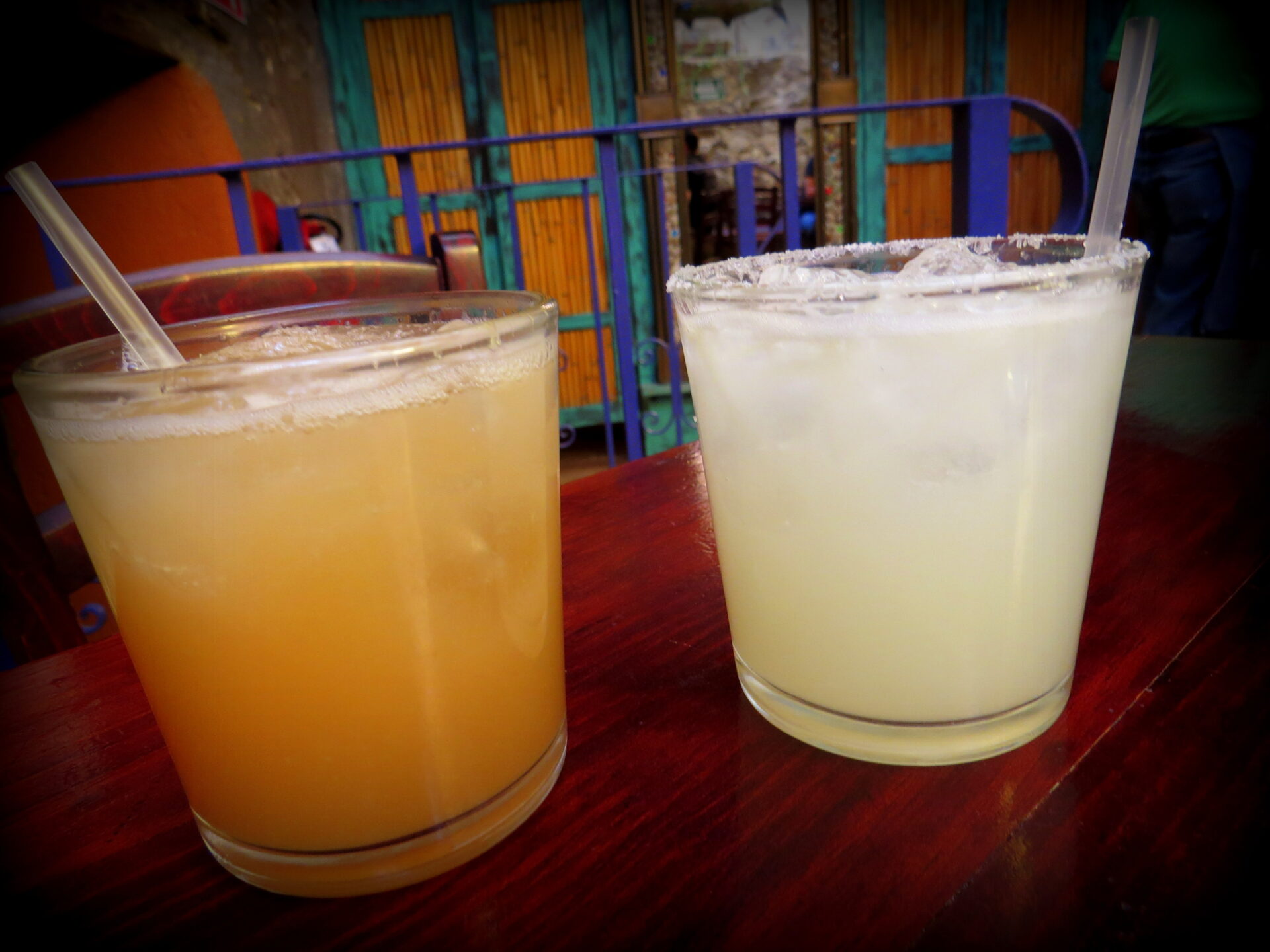 Everyone hears about the famous ginger margaritas at La Sirena Gorda. But what you don't often hear about is how great the food is. The octopus ceviche tostada often gets overlooked for the shrimp and bacon tacos. But, if you like fresh simplicity, where the seafood shines, don't miss the tostada. It's guaranteed to make you feel like you are on the Mexican beach that's missing in San Miguel.
2. Smoked Poblano Relleno-La Sirena Gorda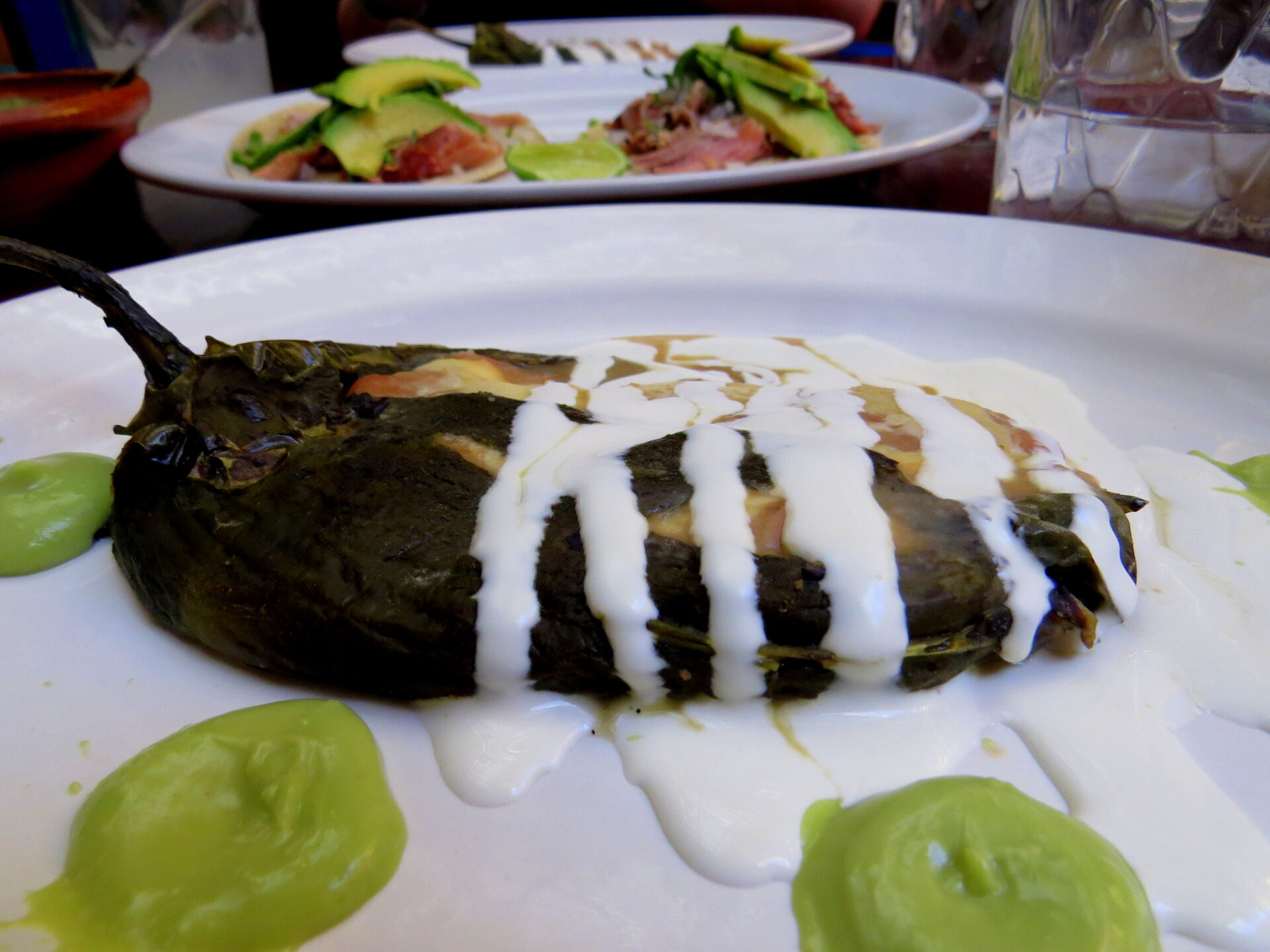 While you're at La Sirena Gorda, you absolutely must try the smoked poblano relleno. I often overlooked this vegetarian dish in favor of the seafood, but a friend turned me on to how good it was, and now it's my favorite dish there. Refried beans and gooey cheese fill the poblano that is perfectly smoked and lavished with cold crema. Yeah, this. And, then another ginger margarita, por favor.
3. Baja Fish Tacos From Baja Fish Taquito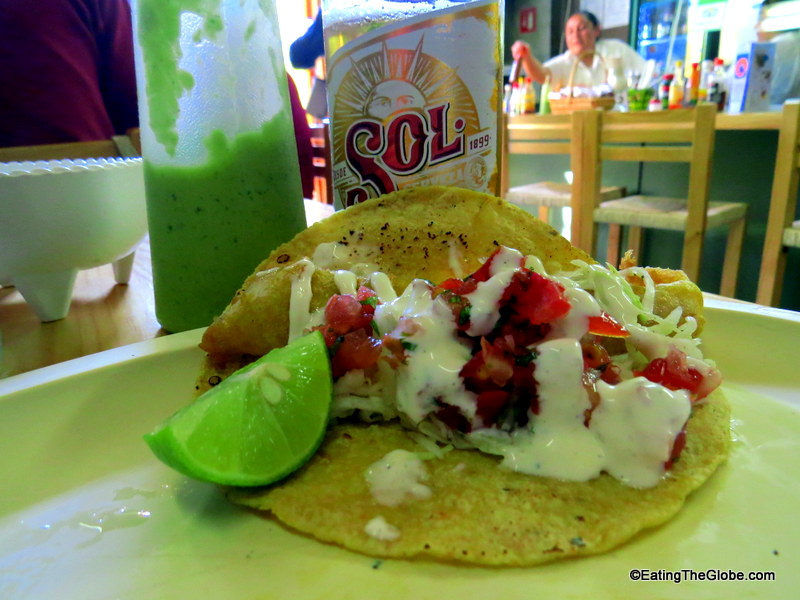 If it's Ensenada fish tacos you are craving, make sure you check out Baja Fish Taquito.  Fish fried in a beer batter, with a little cabbage slaw, pico de gallo, and a creamy white sauce make for a perfect taco (though I do agree with others that the fish could be a bit bigger, but, then again, I am greedy!) They also make their own salsas: a green verde sauce, a peanut/chile arbol sauce, and a red smoky guajillo sauce. Order a Sol beer, a few tacos, and let the afternoon unwind around you, as you go to the place that is Mexican time.
4. Eggplant Parmesan At Denver's Los Olivos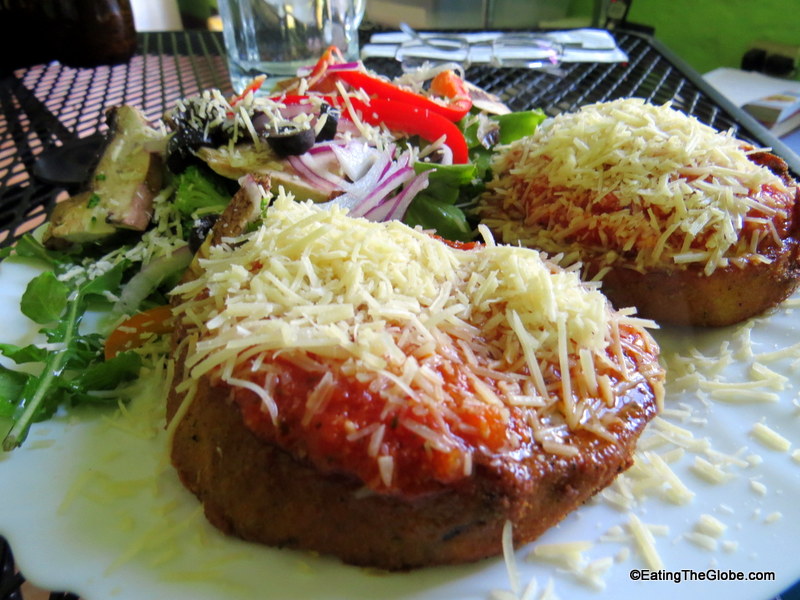 I mean, wow. Eggplant Parmesan has never had it so good as it does at Denver's Los Olivos. Chef Denver is an incredible chef who never misses a beat. He manages to cook the pasta perfectly while entertaining you with stories from his colorful life. Denver's Los Olivos isn't fancy, but it's still a good idea to make reservations. It's very popular with the expat community, and the prices are very reasonable, too.
5. Pastor Tacos From Andy's Taco Cart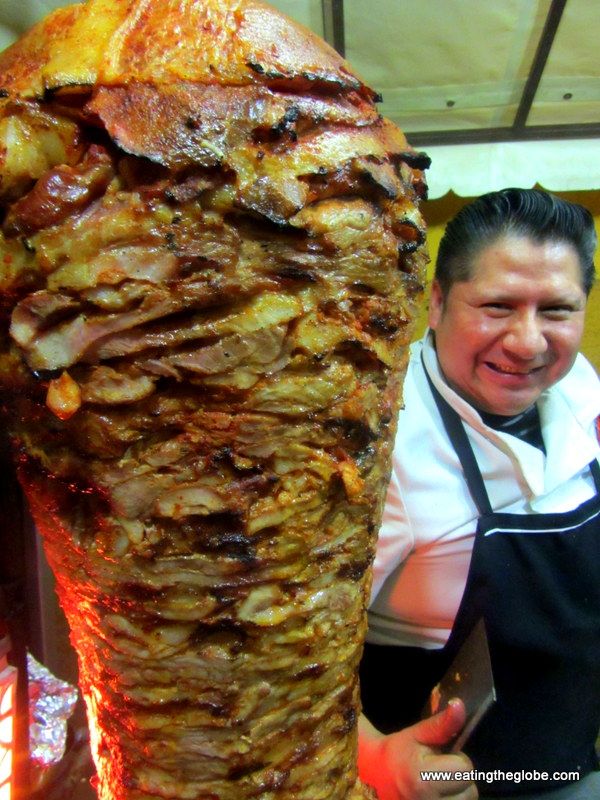 Yes, I've written about Andy's taco cart in San Miguel de Allende several times, but this is San Miguel de Allende food at it's finest, if you ask me. For, yes, while you will find many creative chefs and a thriving food scene in San Miguel de Allende, the best meals to me are the ones that make me feel like I am in real Mexico. Give me a stool that I've had to wait for someone else to vacate, let me sit there, my eyes and nose inches from the sizzling meat, and let me taste a meat whose marinade speaks of heat, earth, and a subtle tropical sweetness.
Let me watch the scene of the street go by, the dog at my feet looking at me with pleading eyes, and let me snatch one last charred onion off the grill. When I leave Mexico, this is the place that I remember, and this is the place that I return to first. These are the places that are disappearing, and that we must fight tooth, heart and nail to protect.
6. Mixiotes From El Pato Barbacoa Y Mixiotes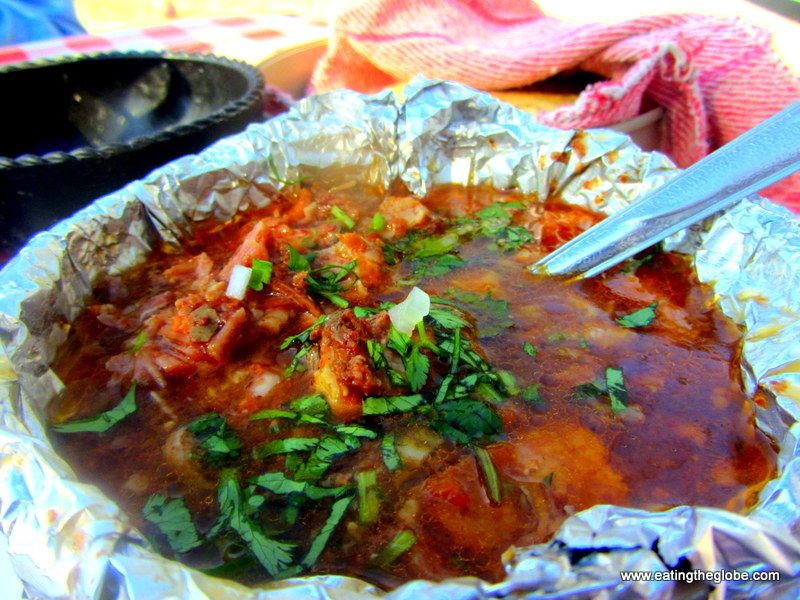 Speaking of San Miguel de Allende food that must be protected, this leaves my very favorite place, El Pato Barbacoa Y Mixiotes. Owned by a woman who is an absolute angel, Pilar and her husband work very hard to create the incredible food served here. Mixiotes are packets of spiced lamb or chicken (hint: get the lamb!) steamed overnight in a broth in the ground in the leaves of the maguey plant or banana trees. This comforting meal is served with all the freshly made tortillas and homemade salsa that you want. Seriously, this dish isn't one that you will easily find outside of Mexico, so do yourself a favor and enhance your San Miguel de Allende food experience by visiting this place on your travels.
Looking for more San Miguel de Allende food experiences? Check out my two favorite San Miguel de Allende food blogs: Cupcakes and Crablegs and Dondayinsma.
Like this article? Subscribe and never miss a post!