The El Tianguis Tuesday Market In San Miguel de Allende, Mexico-What TripAdvisor Doesn't Tell You
I was horrified when I read the comments on Tripadvisor about the El Tianguis Tuesday Market in San Miguel.  Someone (obviously a gringo) wrote, " I personally prefer local supermarkets and especially Superama in Queretaro, some 40 mins. from San Miguel." When I read these words, I knew these insane comments that were obviously written by a crazy person must be disputed. People need to know how amazingly full of culture this market is. (My bet is that person who wrote those words moved back to the US shortly after getting here.)
The El Tianguis Tuesday Market is one of my favorite things to do in San Miguel de Allende. The market is huge (about three football fields huge) and going there makes me feel like I am in "real" Mexico. (As opposed to the Disneyfied version and sterile supermarkets that much of the rest of San Miguel is.)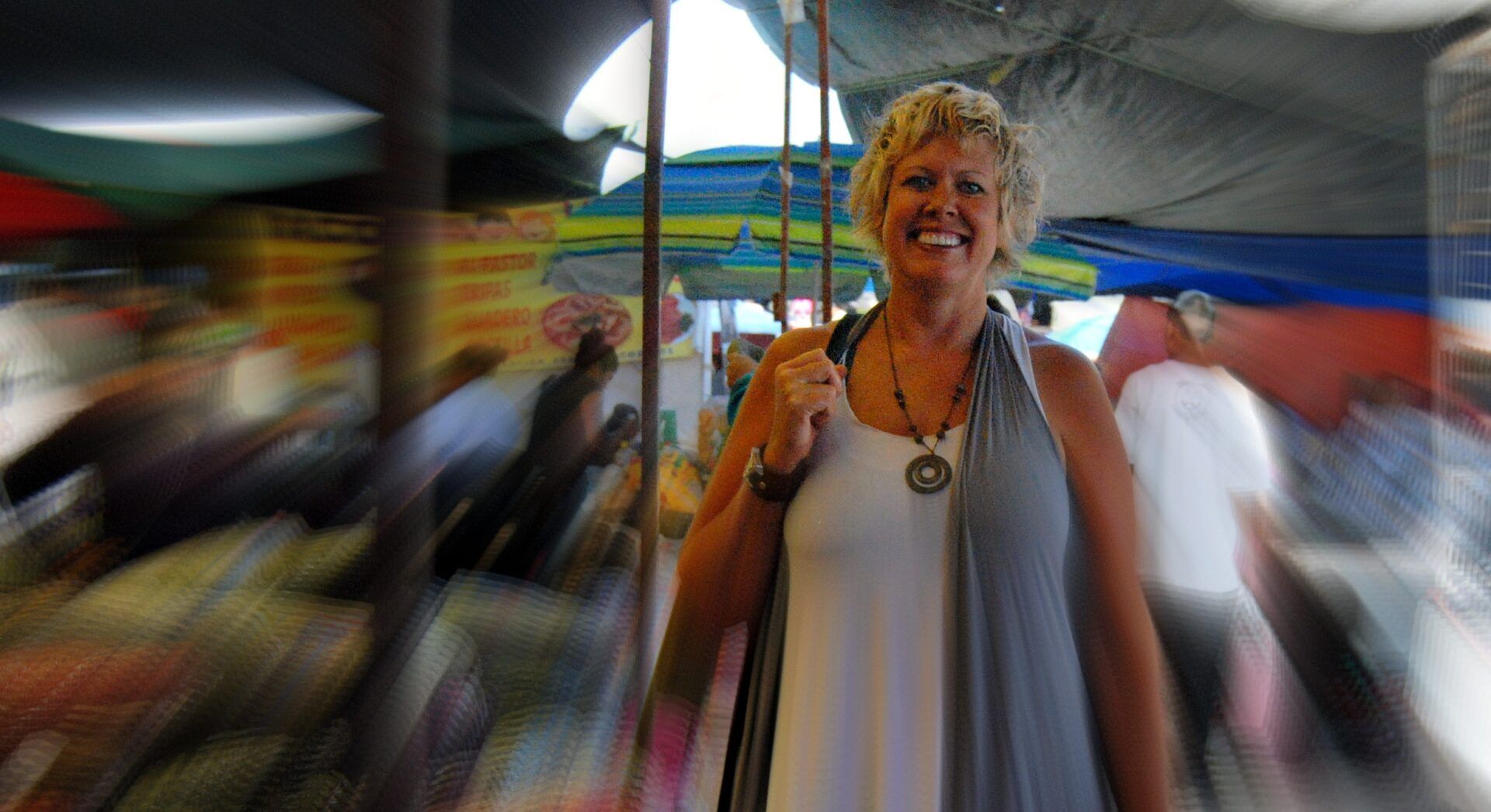 The Best Food is at El Tianguis
Yes, it's true. You will have the best food in all of San Miguel de Allende at the El Tianguis Tuesday Market (Ok, besides at El Pato.)  Local vendors sell everything imaginable from tacos of every kind imaginable, to gorditas, carnitas, barbacoa, fried fish, down to even pizza and corndogs. You can get coconut milk horchata, agua frescas, and fresh juices to drink.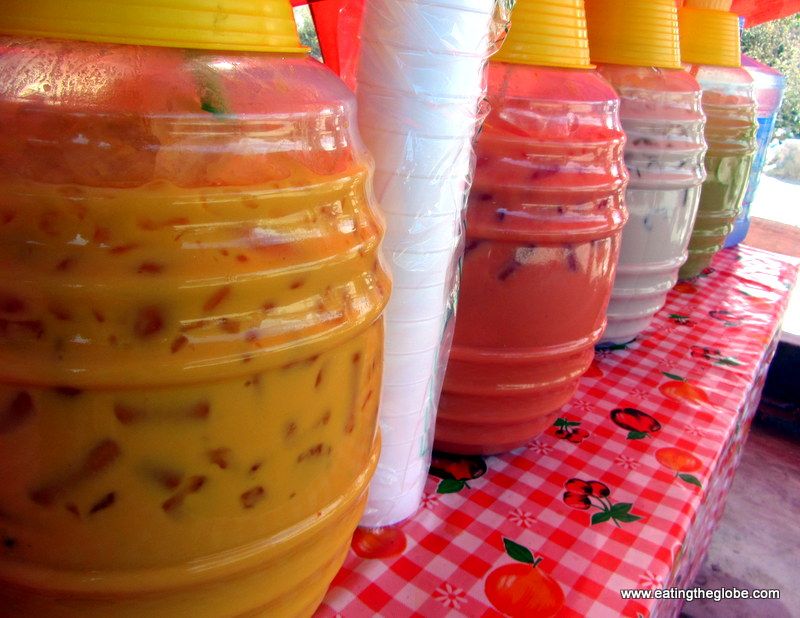 Cecina Tacos
My favorite thing to eat in the market are the cecina tacos. Cecina is cured beef that has been salted and hung on a clothesline in the sun. How to describe this? It's kind of like the bacon of beef, but it's moist instead of crispy. It's saltiness makes you want more. It's decadent. But IT GETS BETTER. The tacos are served with french fries on top. Yep, french fries. And cooked onions. Yeah, life is only sometimes better than this.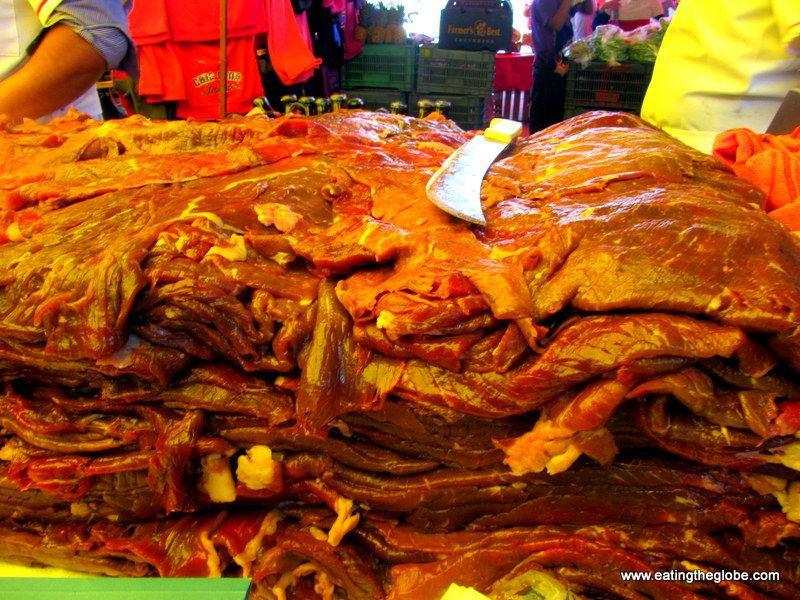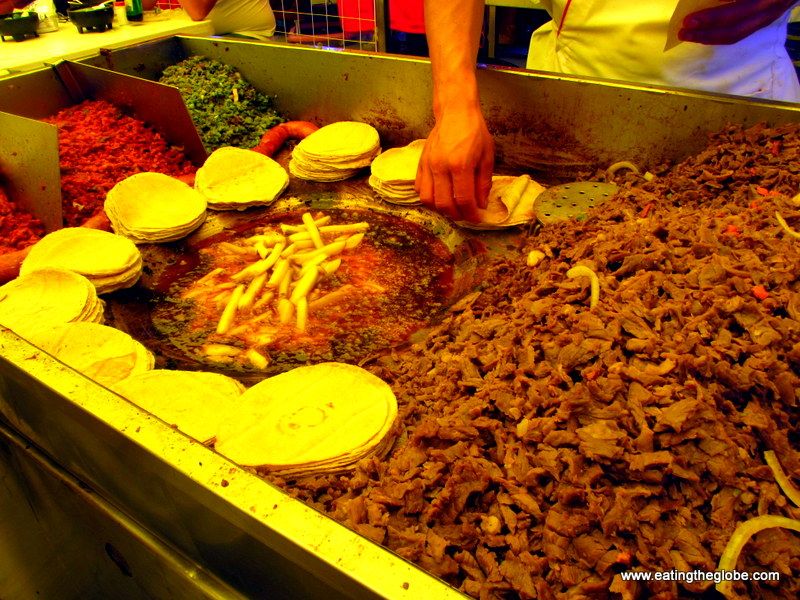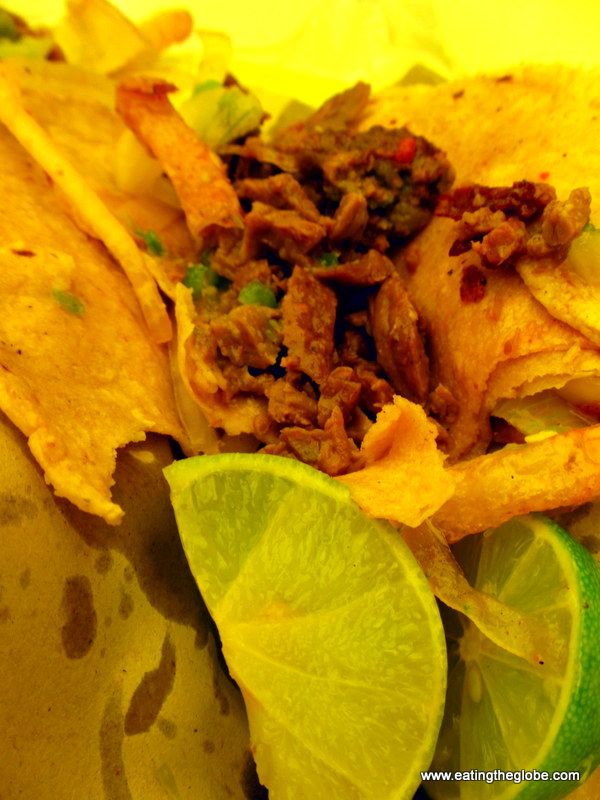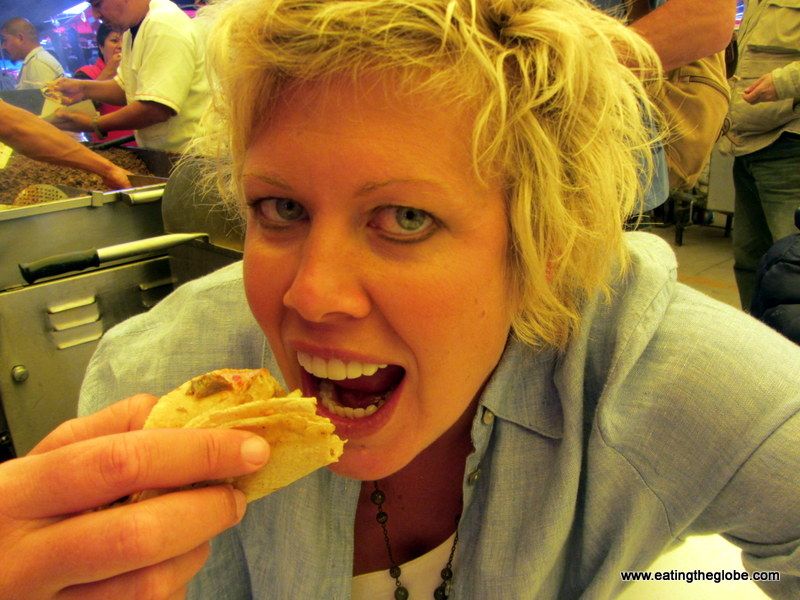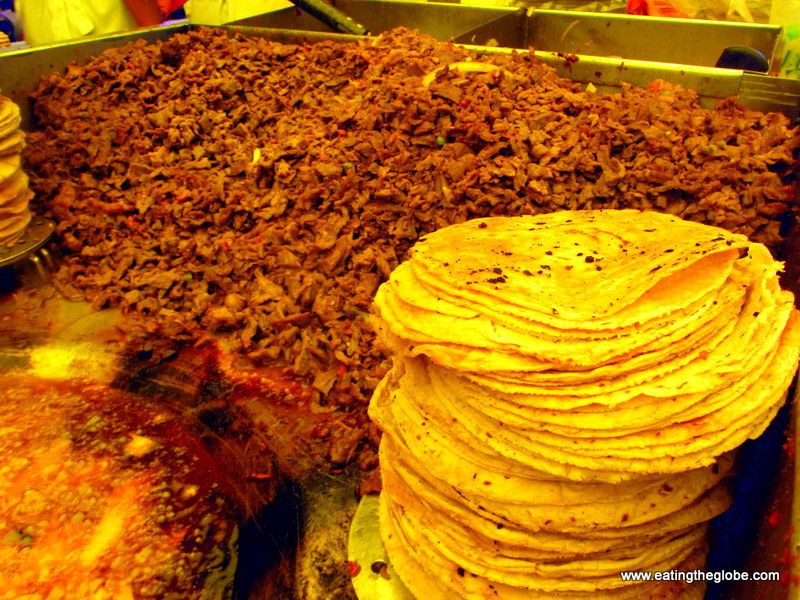 Ok, I know you're saying, "Enough with the cecina pictures." I just want to get the message across to you, especially if you're a gringo, saying, "I'm never gonna eat meat that's been dried on a clothesline." that it's time to ungringofy (the next Urban Dictionary word) yourself and try something new. You're welcome.
Something For The Vegetarians
The Tuesday Market/"El Tianguis" is also the place you should be buying your produce if you live in San Miguel. Hell, even if you don't live in San Miguel ,you should totally just take this produce on the plane home with you because, guess what? That produce they ship to your local grocery store? They take all the produce that's leftover from the Tuesday Market and they ship it to your store. Yep, and you pay 5 times as much for it. So do yourself a favor. Buy a plane ticket to Mexico, buy your produce at the Tuesday Market, and fly home. You will still come out ahead. Especially, if you get a dental treatment while you're here. Then, you will definitely come out ahead. See, I'm the poster child for that: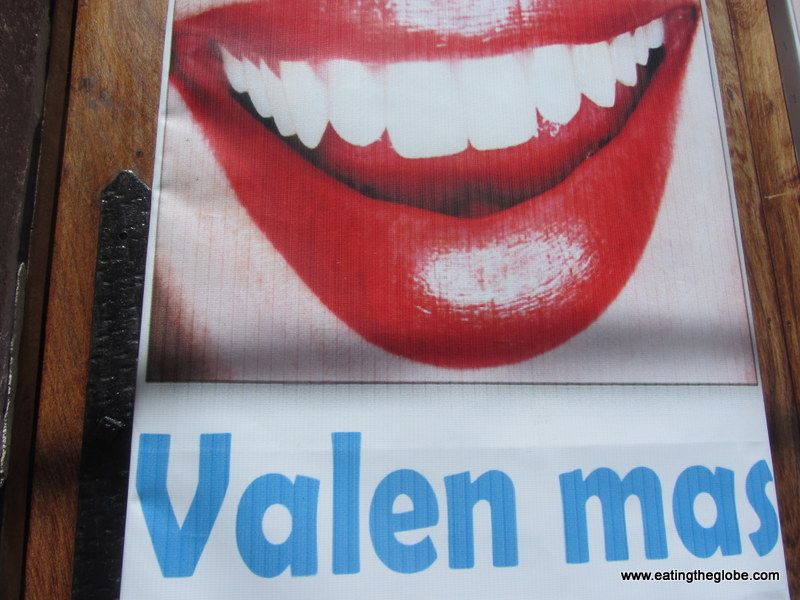 Just don't get your dental treatment at the Tuesday Market.  Although, I'm sure they have a stall for that, too. So, here's some examples of the produce, so that if you do all of your shopping at one of those expensive organic grocery stores, you can be jealous now.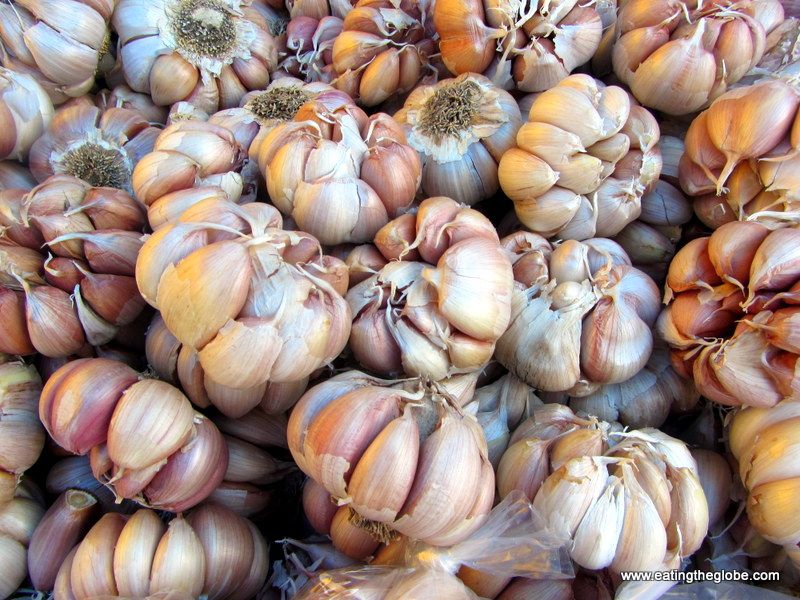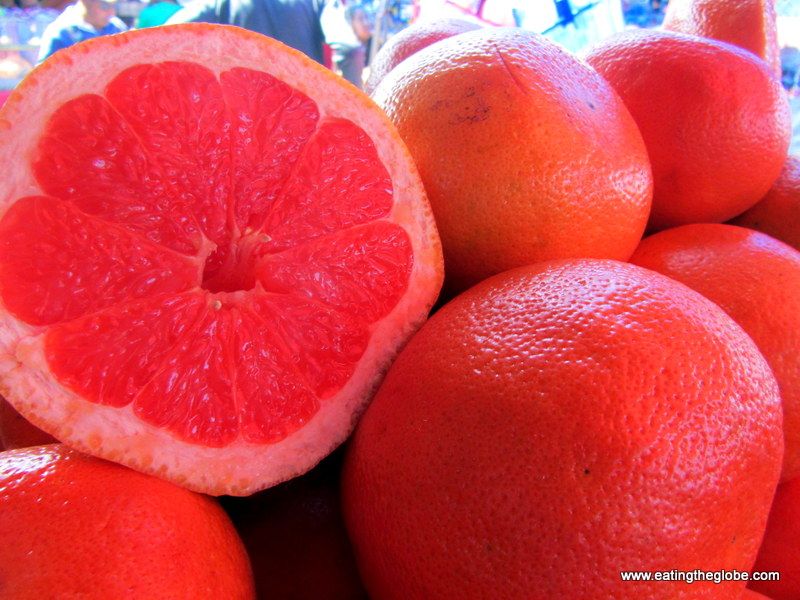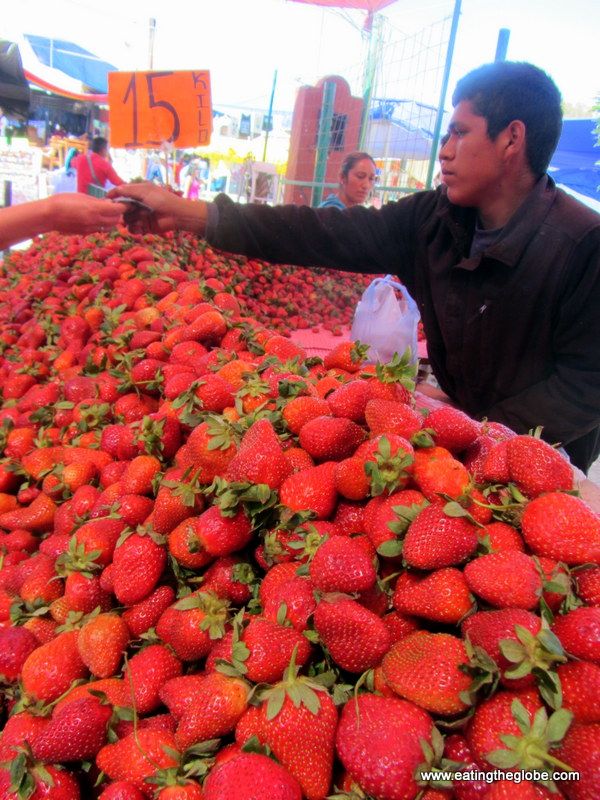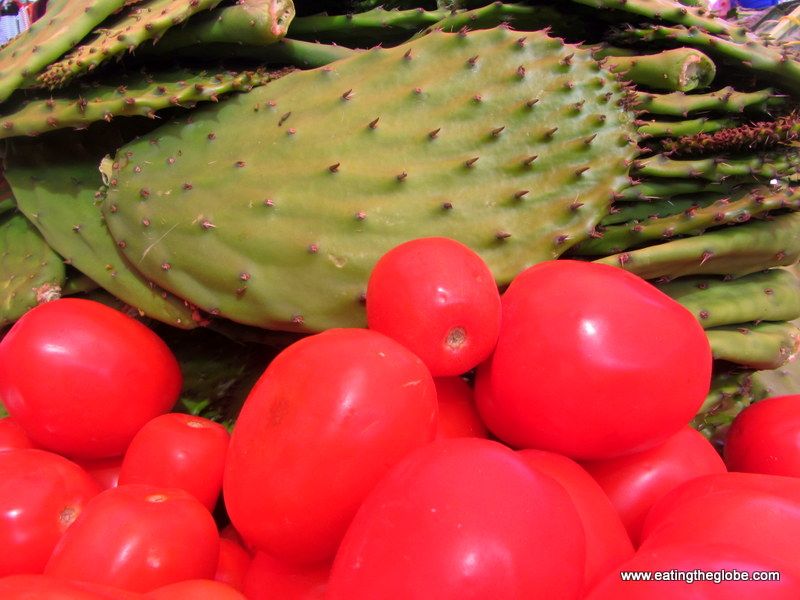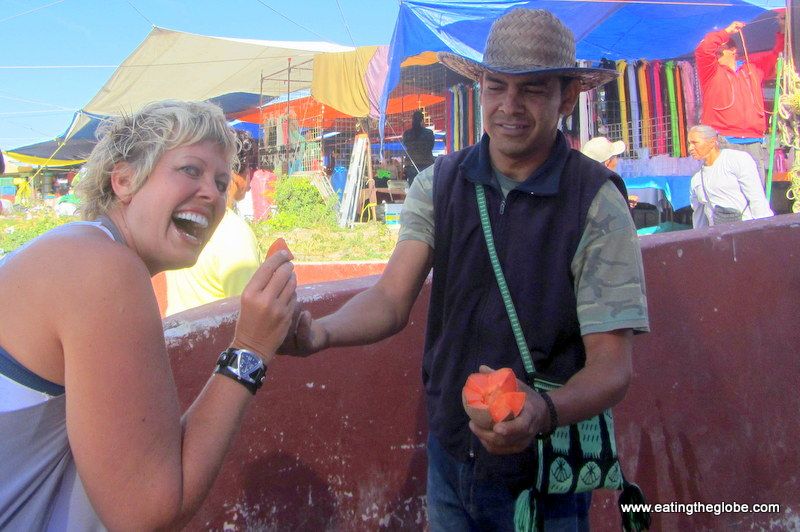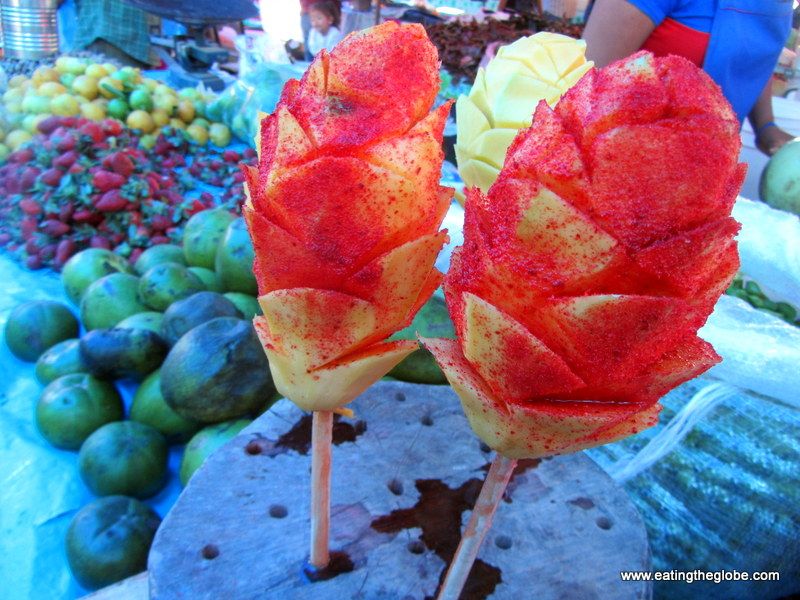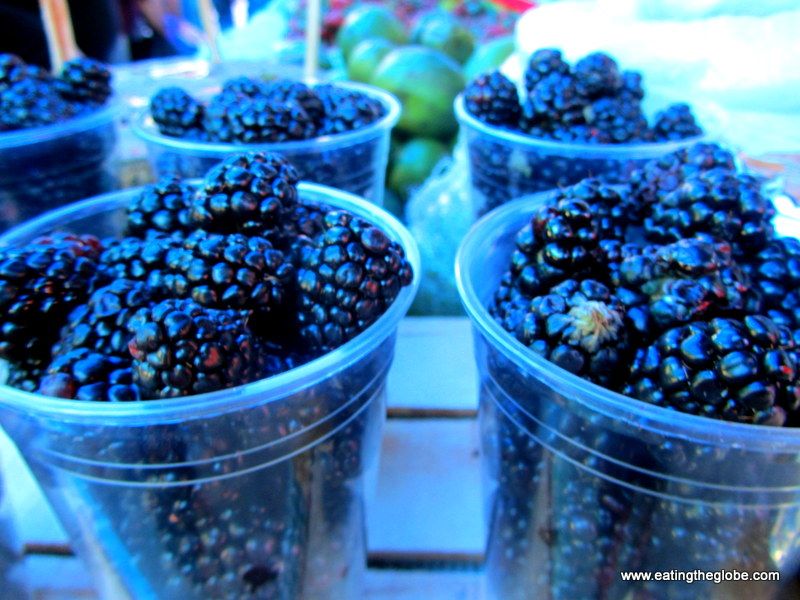 Ok, now that we've catered to the vegetarians, I have to tell you what an amazing meat fest the Tuesday Market is.  I know I told you about the cecina, but there is also amazing chorizo, bacon, pastor, carnitas, seafood, and pretty much anything else you want (yes, that includes brains and intestines, too).  Trigger alert: meat pictures ahead.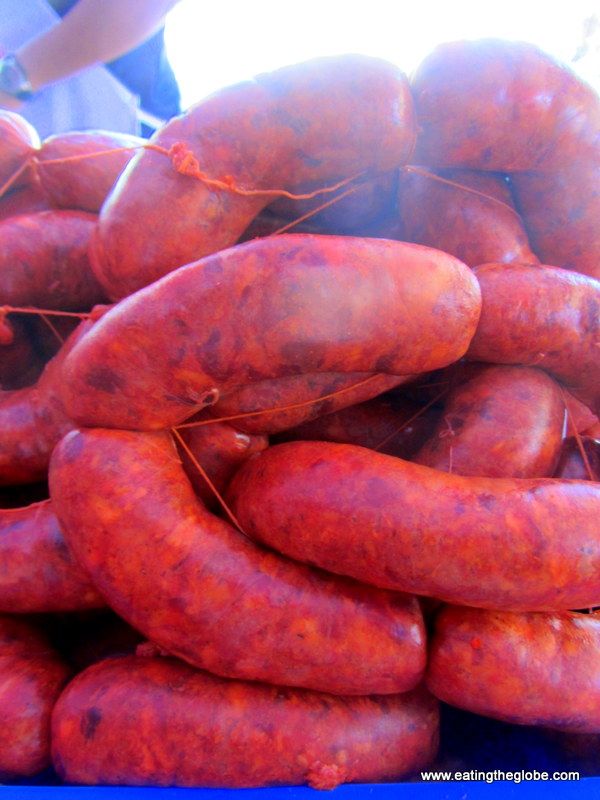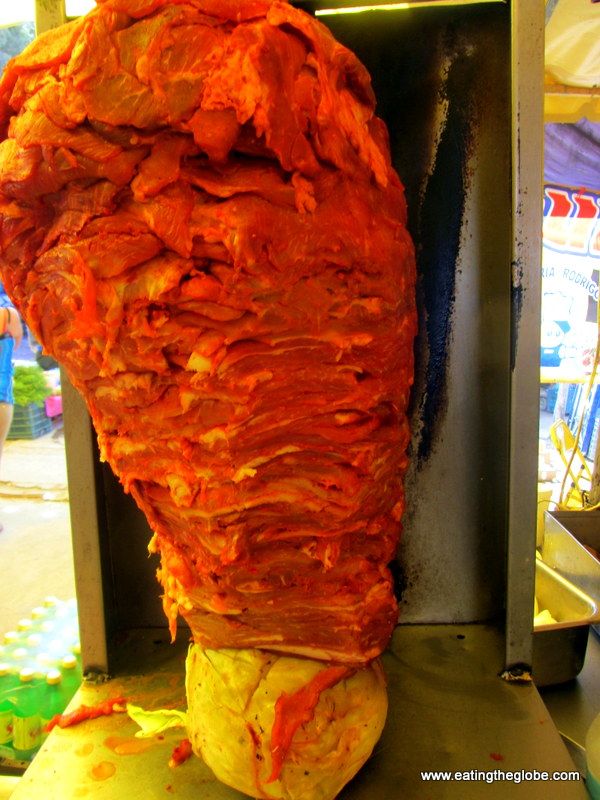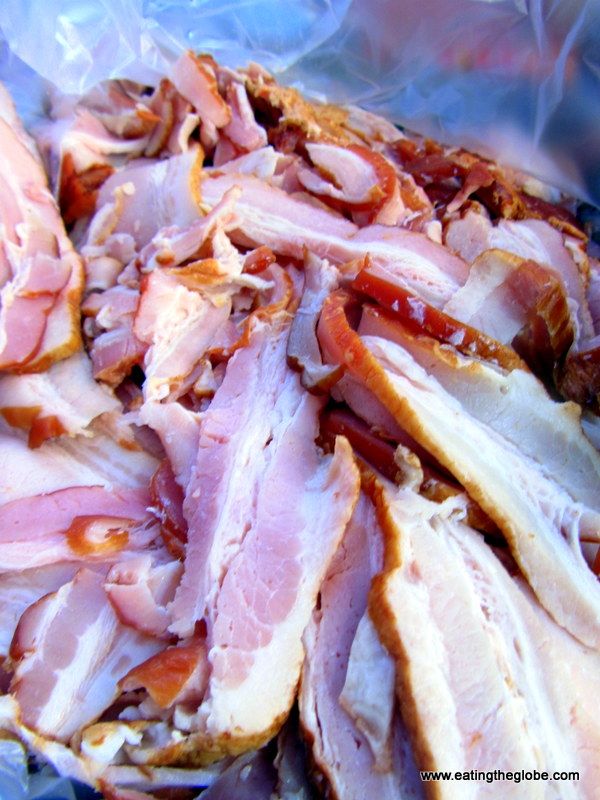 Also, don't miss the chicharrón.  They go through a lot of sweaty hard work to make it, and it's absolutely addictive!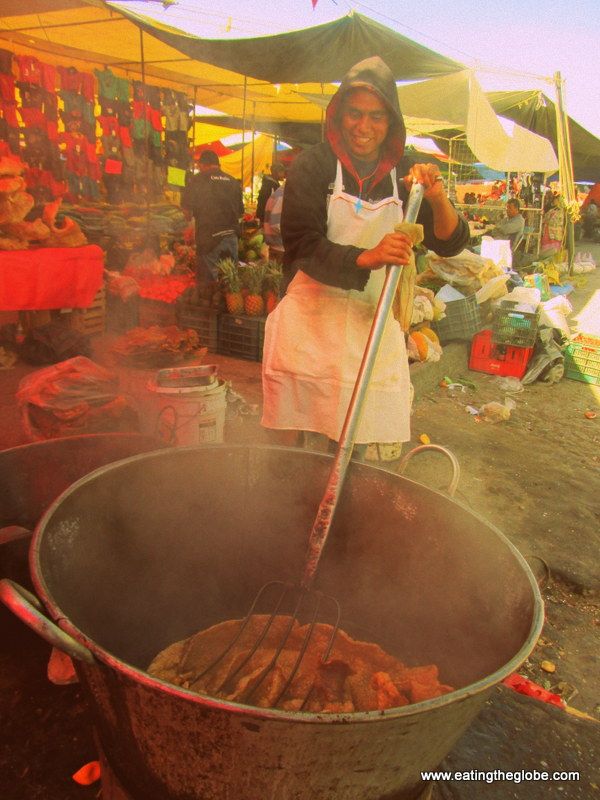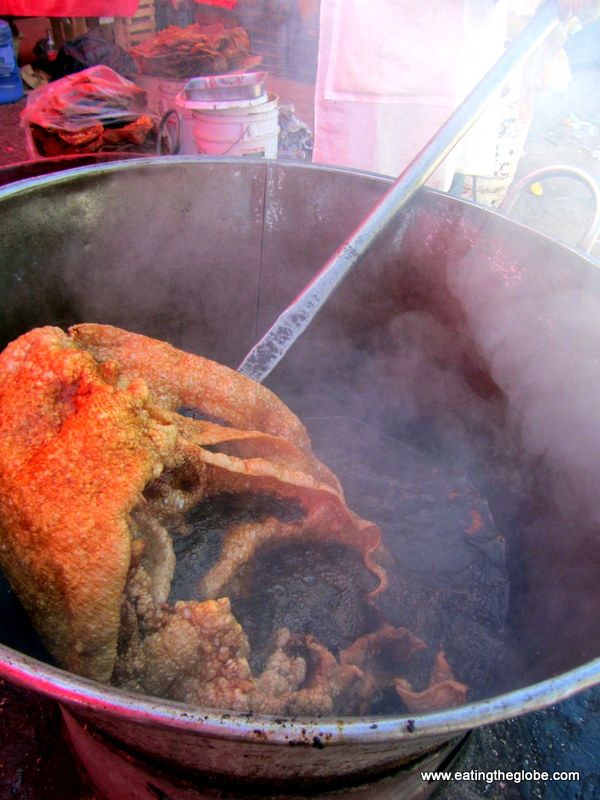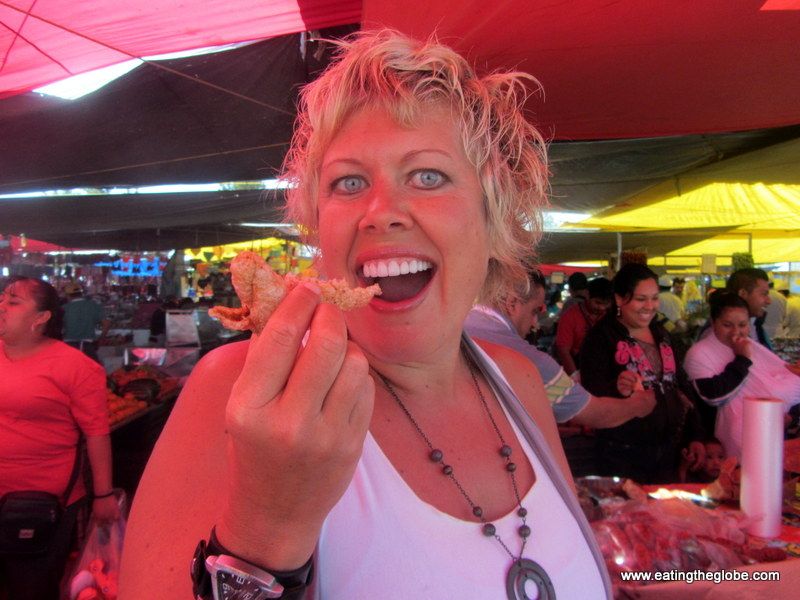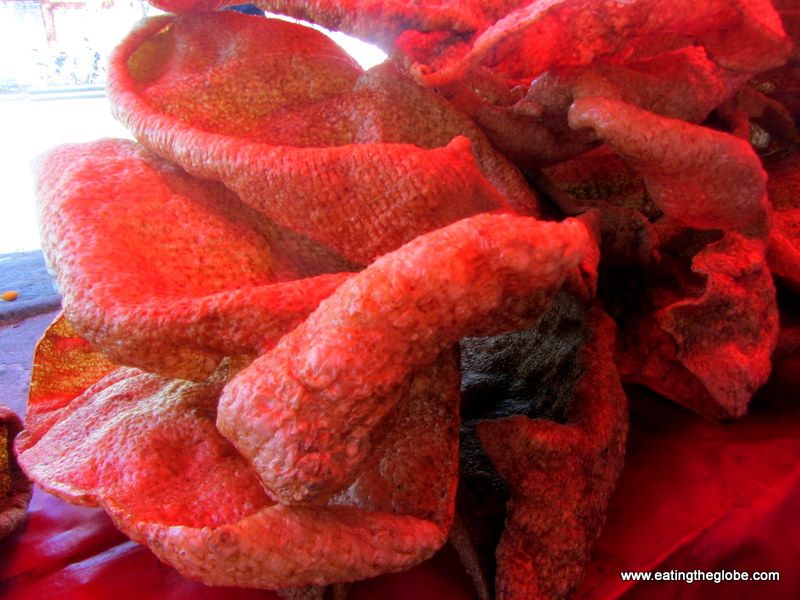 You can also get all the staples you need from nuts to beans!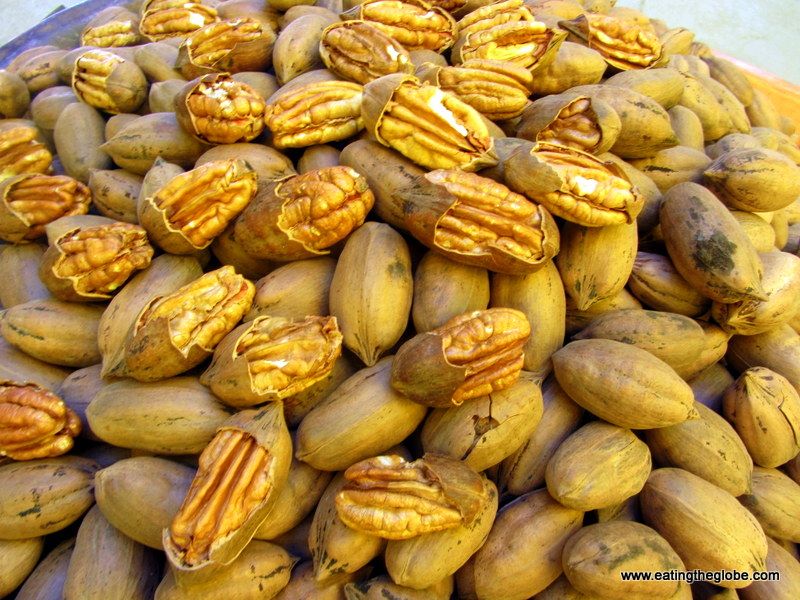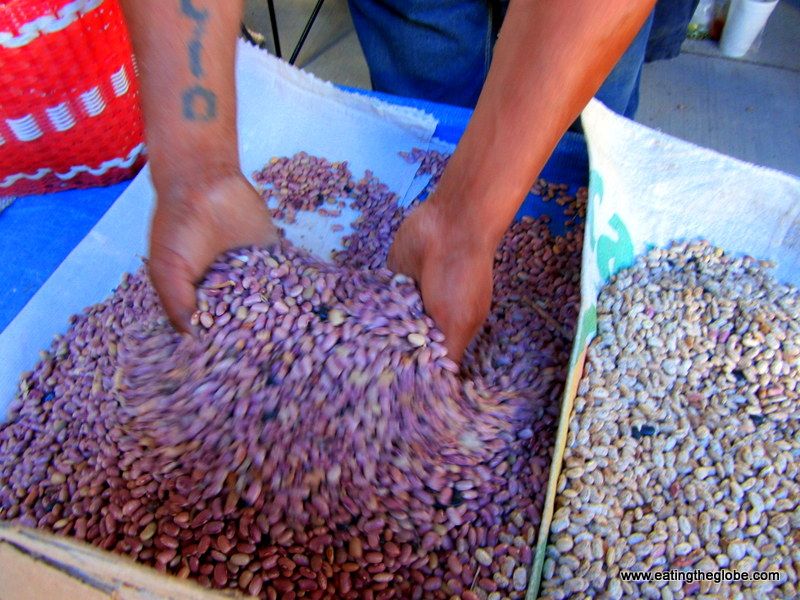 More Stuff To Buy That You Don't Need
When you need a break from eating, you can shop for other things. The Tuesday Market has everything you could want (they sell bootlegged fitness videos, so you can go work off all the food!)  You can even buy money with your money at the Tuesday Market. (It doesn't take much to amuse me.)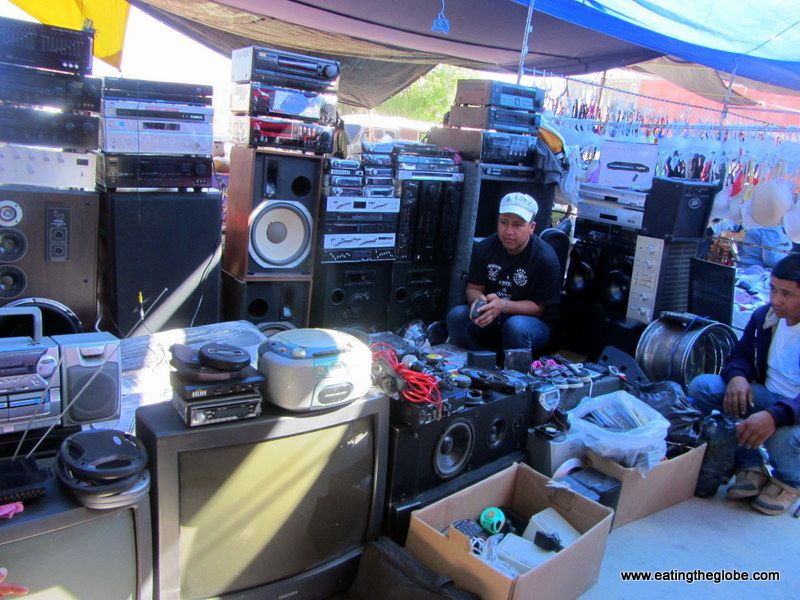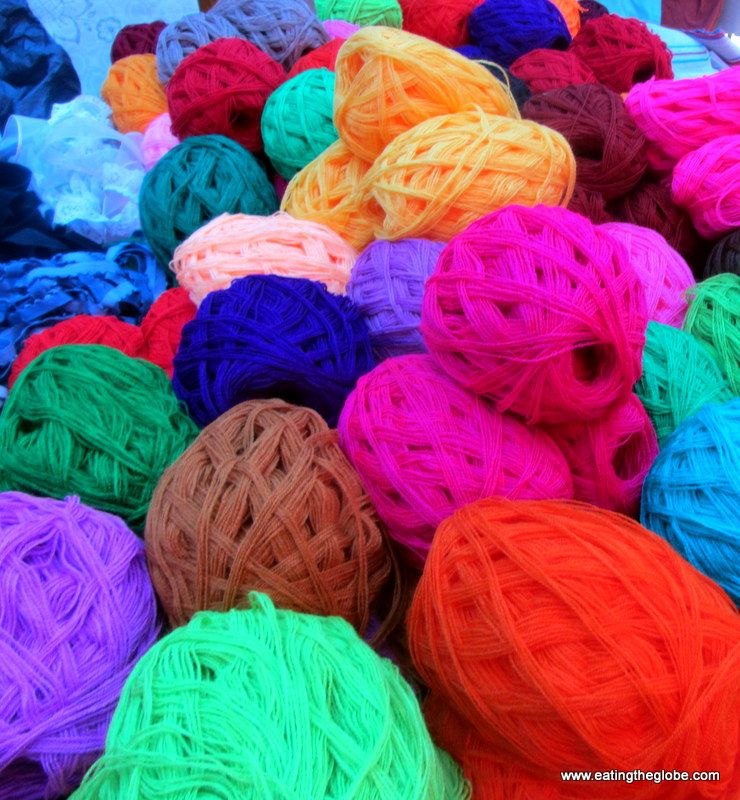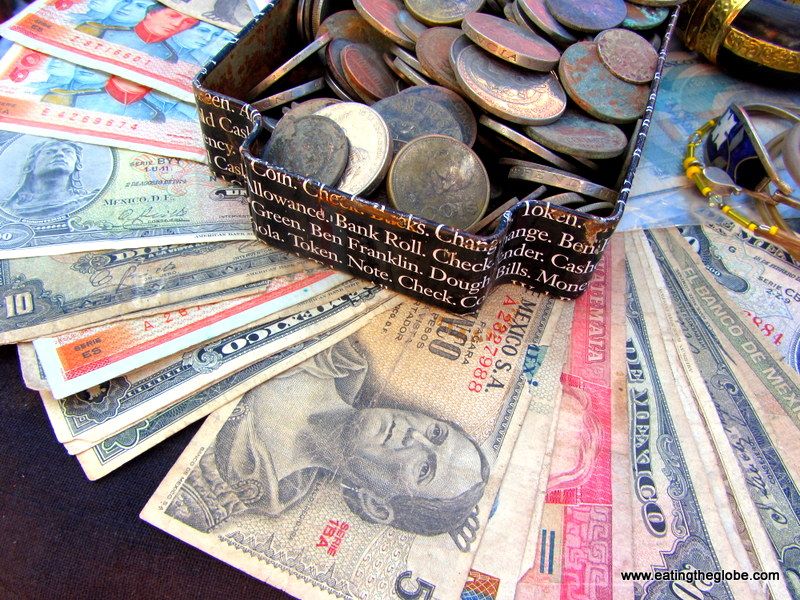 The People
But the best thing I like about the El Tianguis Tuesday Market is the people watching.  The vendors are so happy. The market is such a beautiful part of their culture, and they do their work with such joy and a smile on their face. It's impossible not to be happy with such delicious food, live music, and more importantly each other.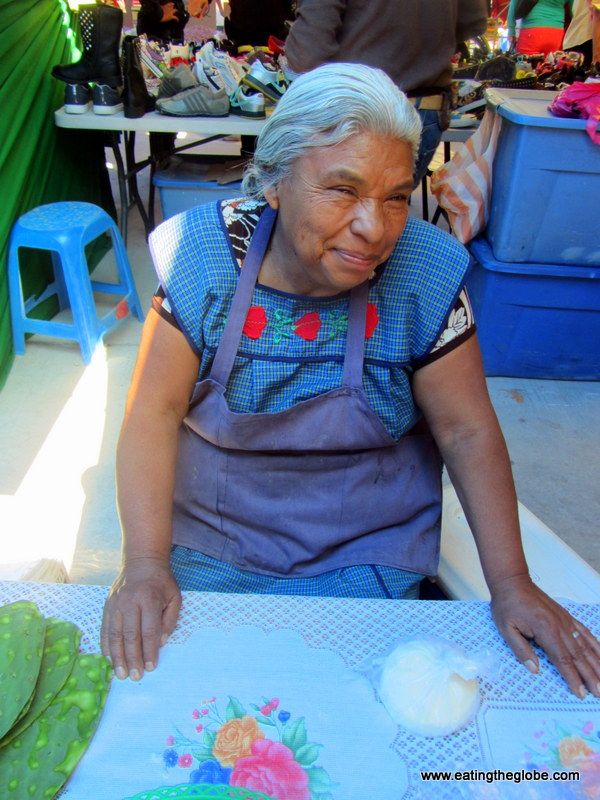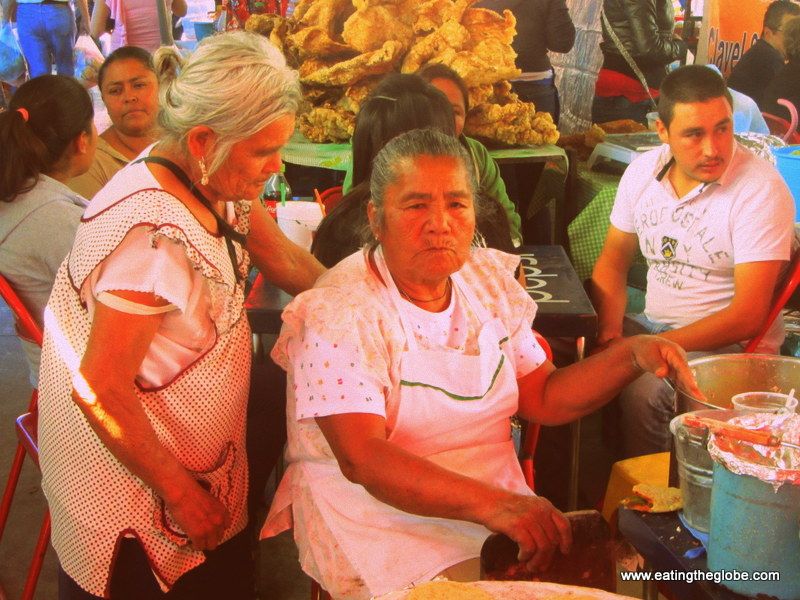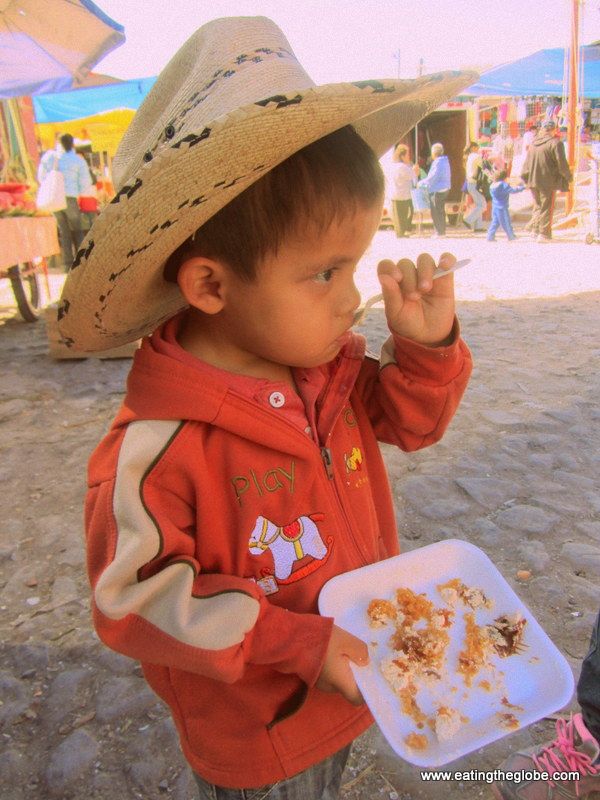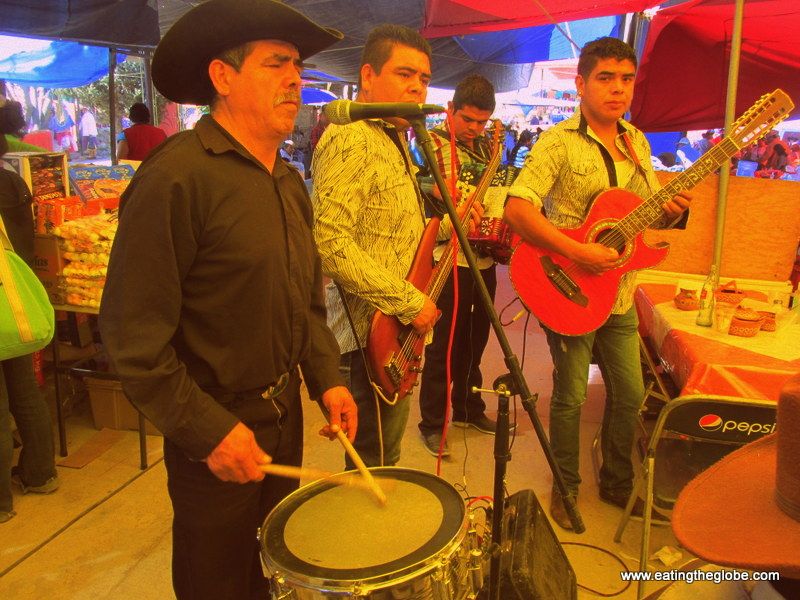 Dessert
Whatever you do, make sure you save room for dessert. My favorite are the churros (with cajeta on them), but you can also get candied sweet potatoes, cakes, pies, flan, or cotton candy.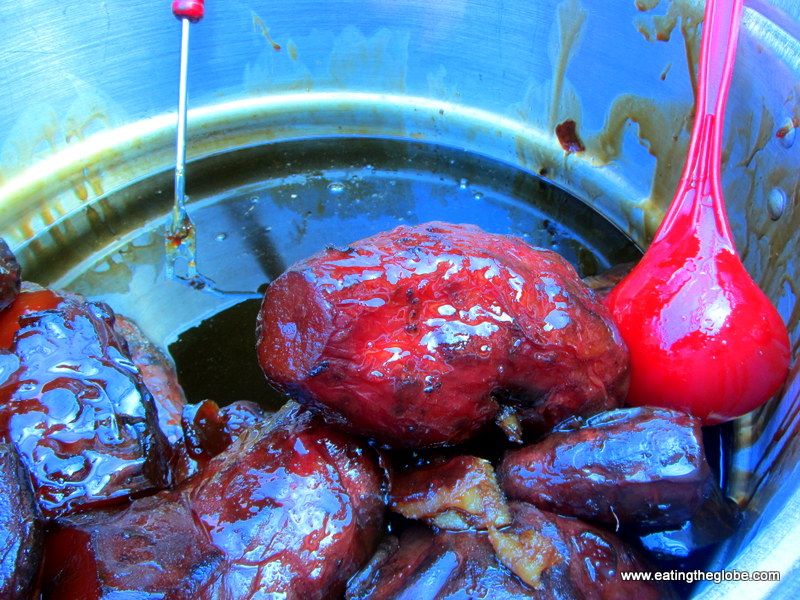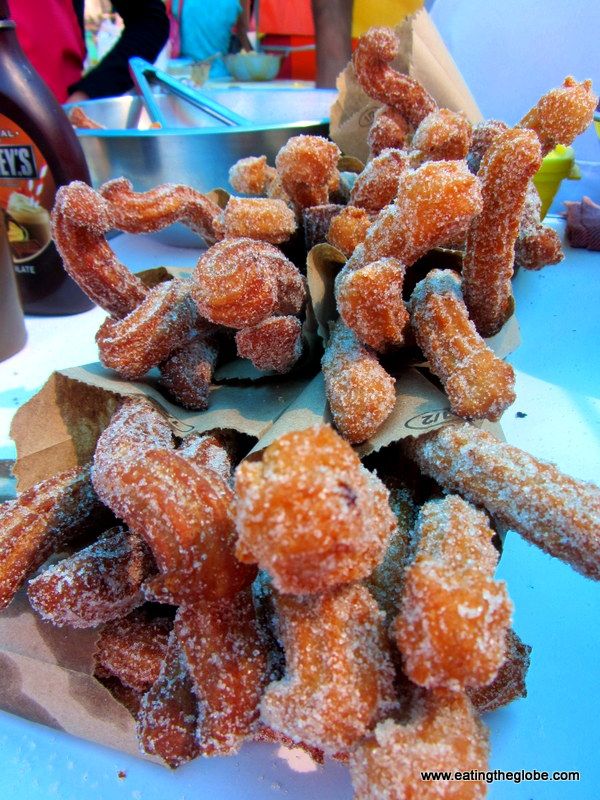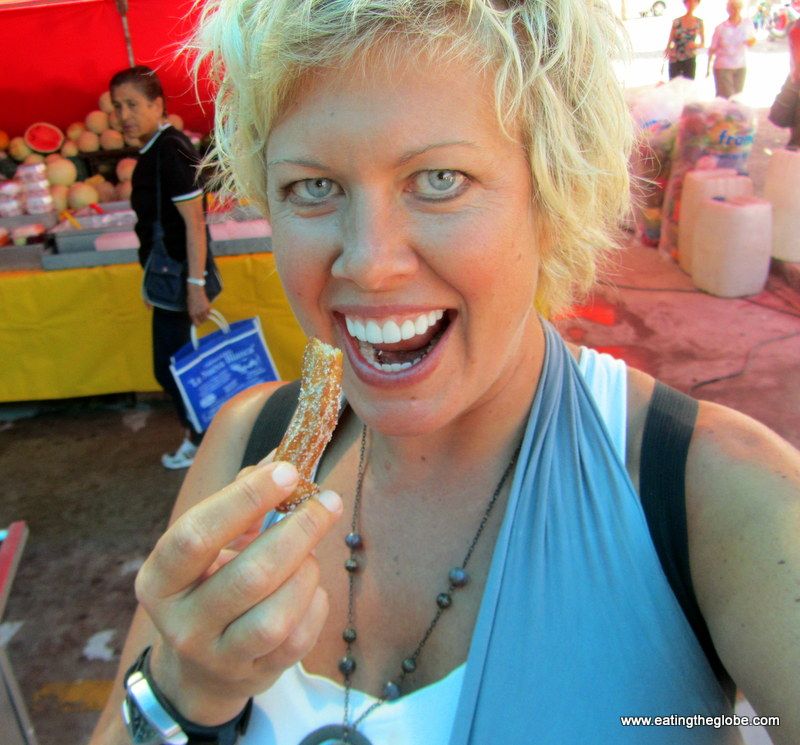 Now, correct me if I'm wrong, but something tells me you just won't have this much fun at the Superama, no matter what some crazy person on Tripadvisor says.
The Tuesday Market is held, guess what?, only on Tuesdays from 9am to 4pm on the hill on the outskirts of town. You can reach it by taking the 8 or 9 bus in front of the Plaza Civica on Mesones (5 pesos) or by taxi (35 pesos).
Like this article? Subscribe and never miss a post!