Where To Find Portland's Best Food Carts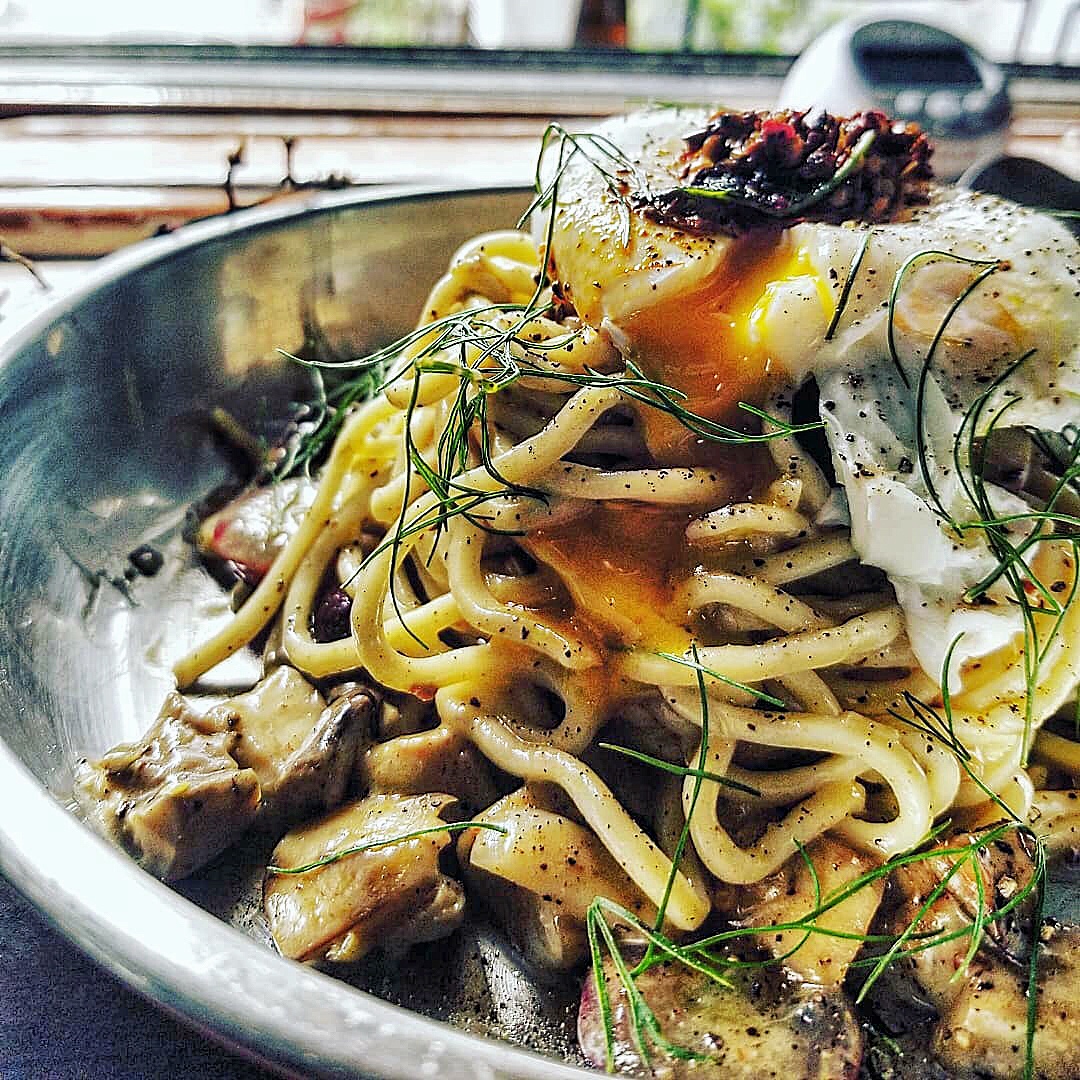 While I've written about many great Portland food carts, it came to my attention, that I've never put them all in one article to make them easy for you to find. In my opinion, the best places to eat in Portland are at the food carts. I love that the owners tend to concentrate on a few stellar dishes. The food is always fresh, as they usually only have enough food for the day, and the prices are usually better than the ones you will find in a traditional restaurant. So, here you go. What I consider to be Portland's best food carts.
Portland's Best Food Carts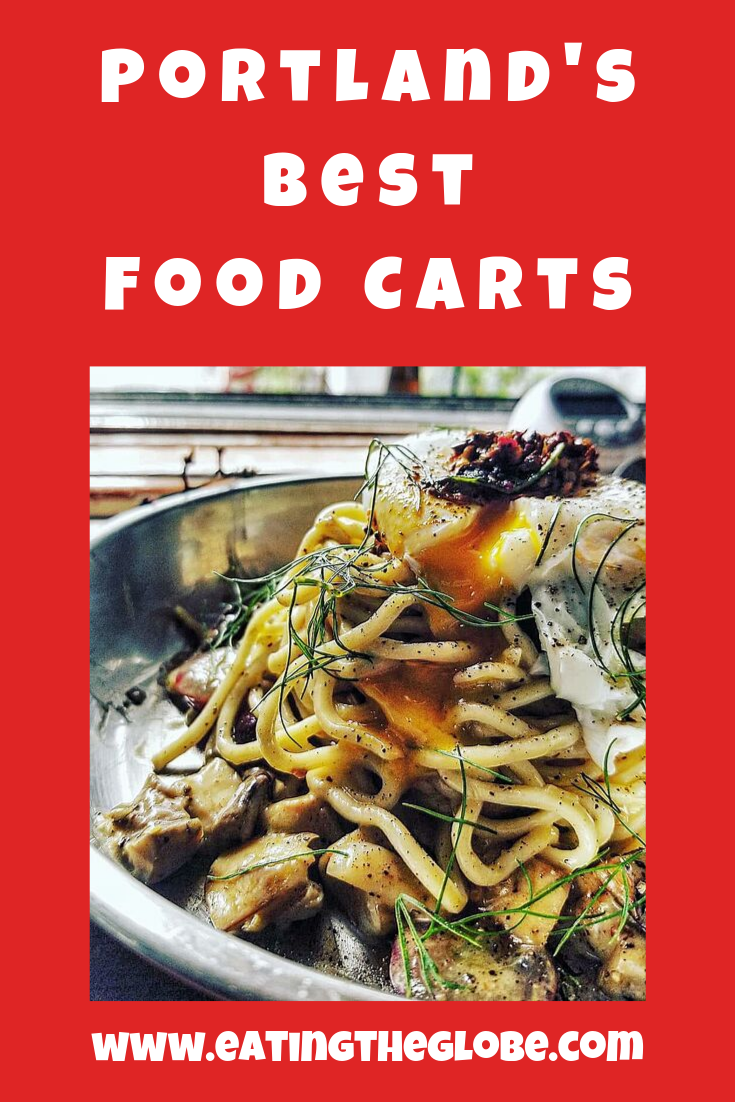 1. Gumba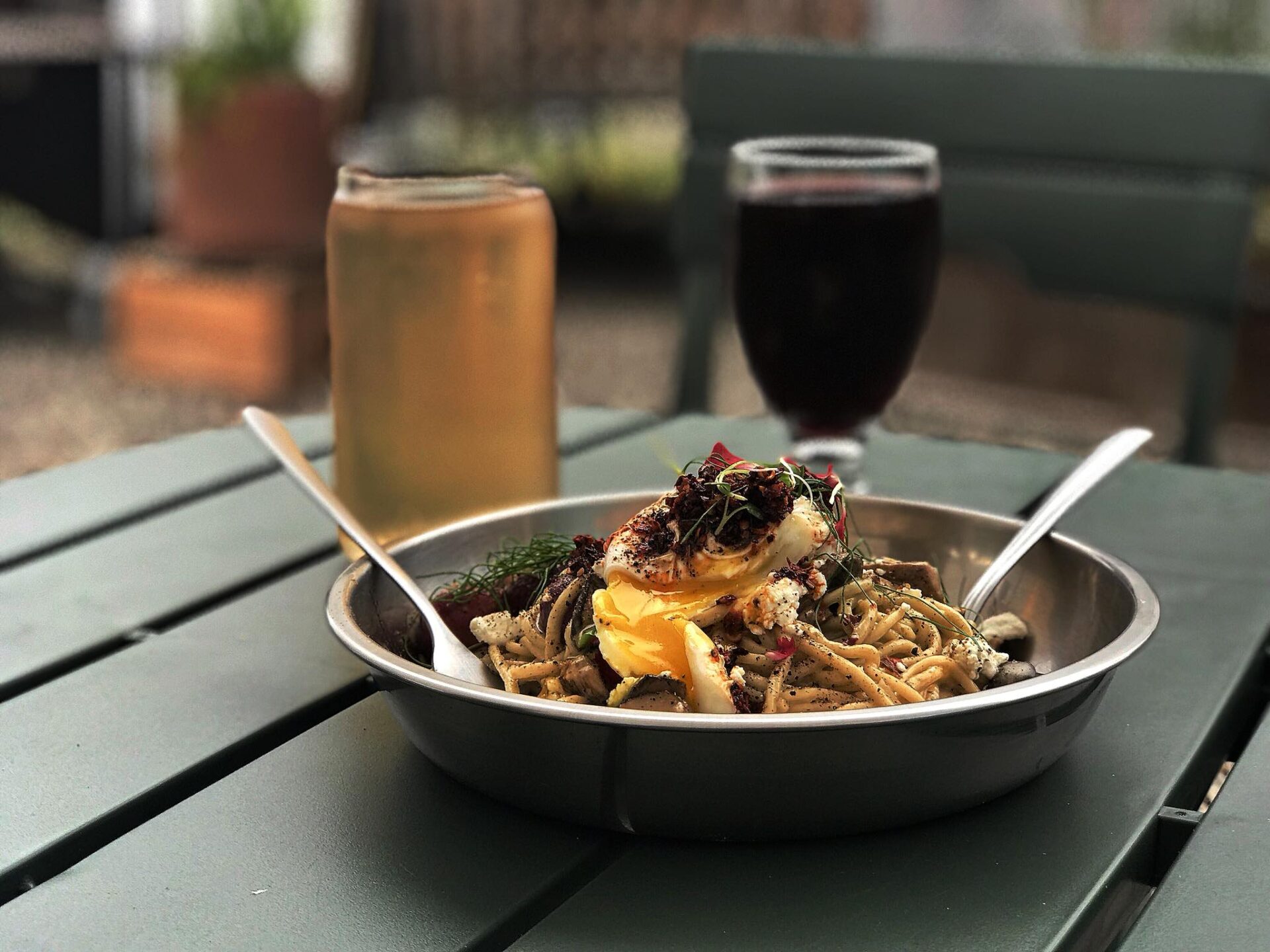 Gumba is my absolute favorite food cart in Portland. It manages to wow me every time I eat there. Jesse, the chef, makes what he considers to be Oregon-style Italian food and whatever else he is in the mood to make. He always has some standards on the menu, but it's always his specials that I tend to lean towards. (and that he tends to sell out of.) He makes many of his pastas from scratch. My favorite is the handmade pappardelle with braised short rib sugo which always leaves me swooning.
2. Wild North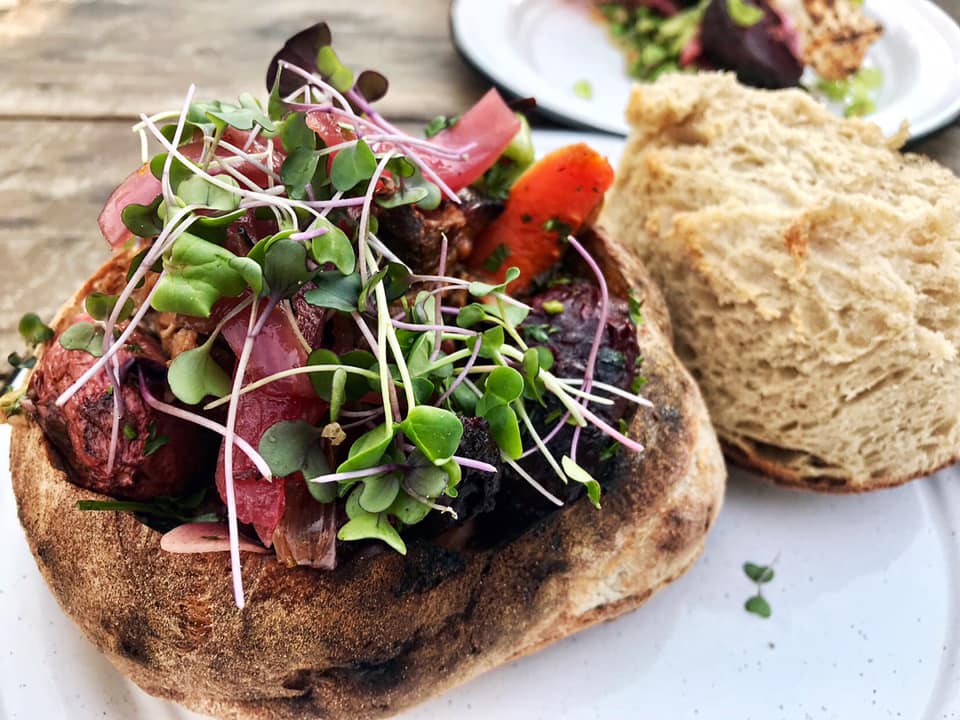 I always say when dining out, "don't give me dinner, give me an experience!" I definitely found an over the top experience at the Portland food cart, Wild North. Their menu really showcases the flavors of the NW woods, and the ingredients they use are locally sourced. Everything at Wild North is made from scratch. They even make their own sourdough bread, which is some of the best sourdough that I've eaten. In addition to dinner, they also have a great Sunday brunch. This is definitely one of Portland's best food carts.
3. Jurassic Cart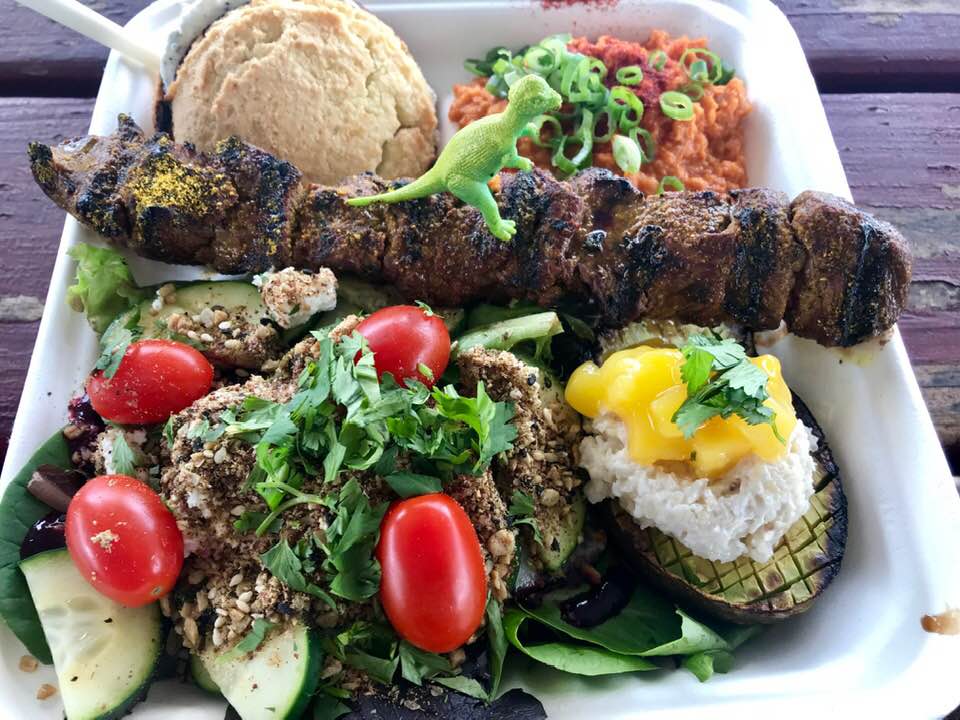 I adore the healthy meals that Jurassic Cart makes. Portland has lots of great food, but let's face it, a lot of it isn't on the healthiest side. Jurassic Cart is where I go when I want a healthy meal that leaves me feeling great after I eat it. I love the curry lime steak skewer and the Dino egg filled with cauliflower rice. They specialize in Paleo, gluten free, and vegan meals. They are only open Wed-Saturday, so plan accordingly. Make sure to go to Ramblin' Rose PDX, in the same food cart pod, after your meal for the best vegan soft serve ice cream I've ever had. She offers unique flavors and toppings, and I'd be there a lot more often if I lived closer!
4. JoJo Food Truck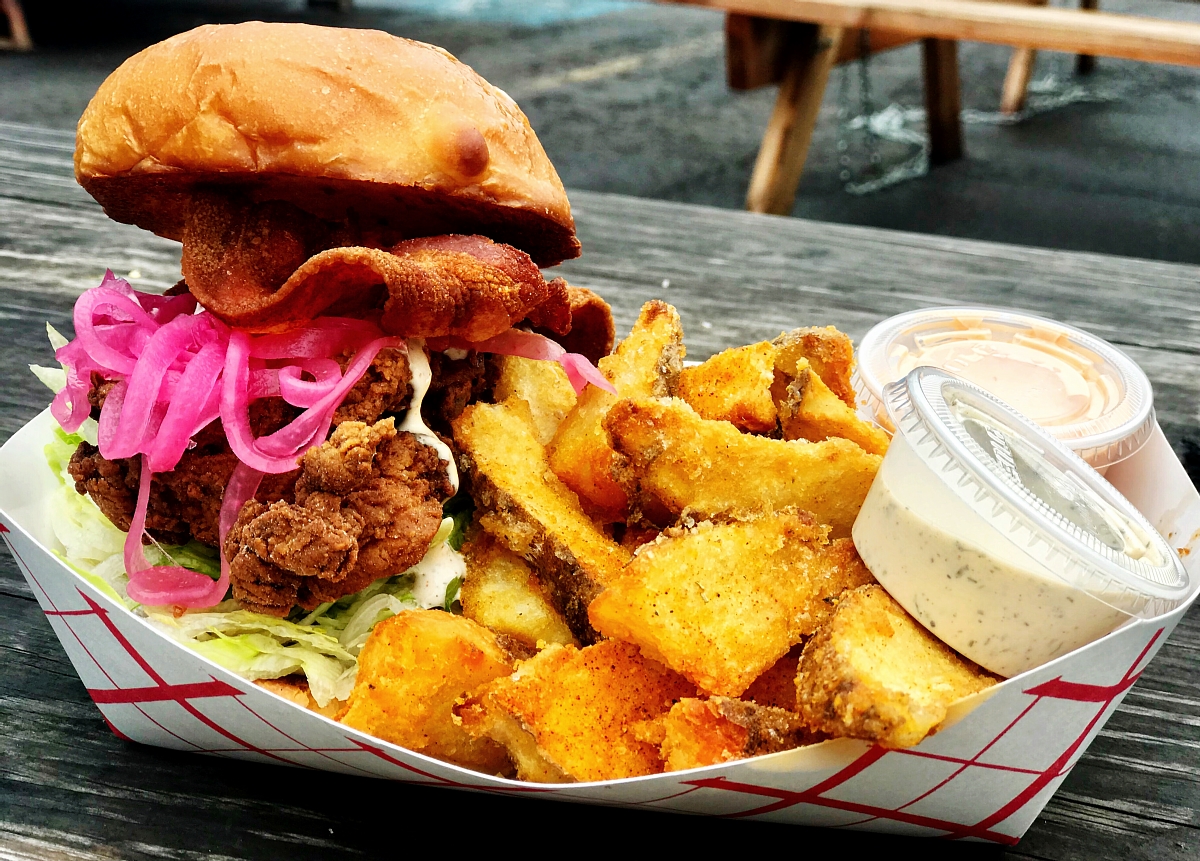 I didn't even think I liked jojos until I had the ones at Jojo Food Truck. They are handcut, perfectly seasoned, and so light and crispy. There are unique dipping sauces, too. So far my favorite one is their homemade ranch because it really is the best ranch dressing I've ever had. But, I think the real reason to go is for the fried chicken. It's some of the best I've had in Portland. I tried the fried chicken, bacon, ranch sandwich (which is to die for), but you can also get a fried chicken salad if you want to go a healthier route. Their burgers are also wonderful, made with a smash pattie and cheese that's been griddled right on the grill.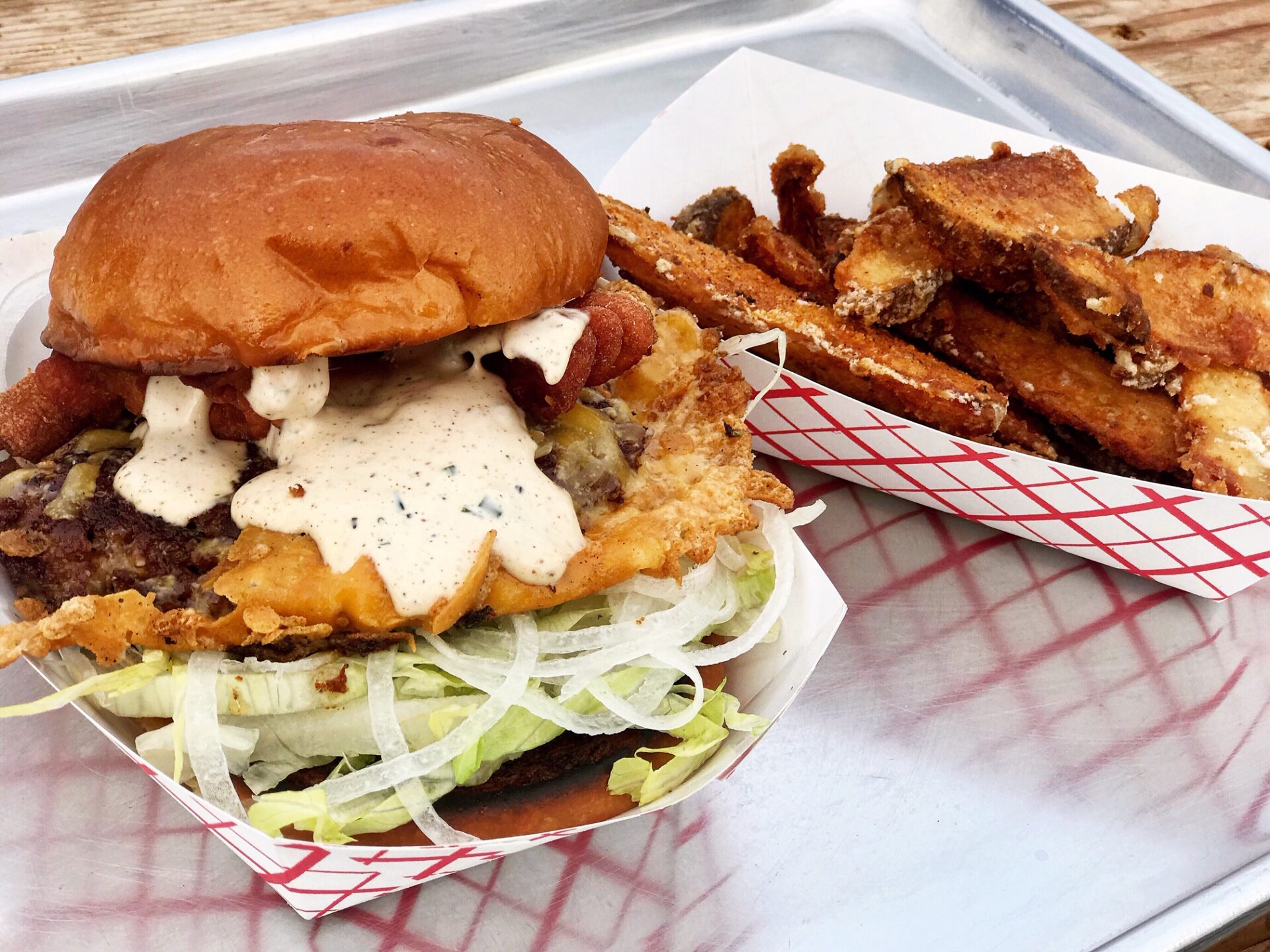 5. Matta PDX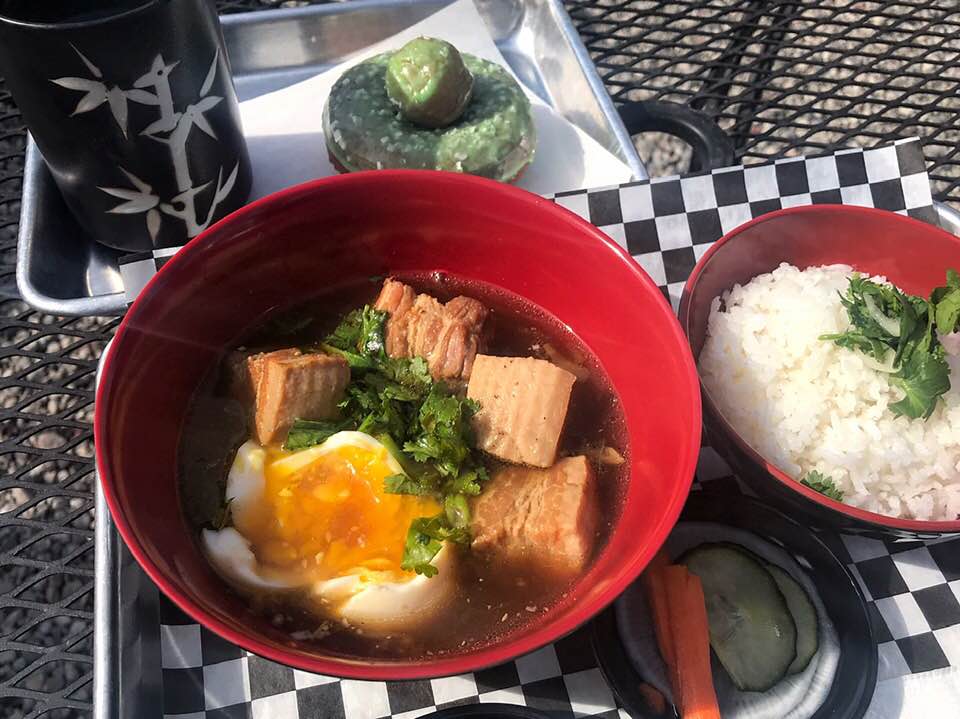 Matta PDX makes Vietnamese soul food, and I have to say it's the best Vietnamese food in all of Portland. Well, OK maybe it's tied with Rose VL Deli. Make sure to order the Thit Ko on Saturdays which is pork belly braised in a broth of chilis, caramel, and coconut, and paired with a soft boiled egg. There are very little few things I eat that take me over the top, but this meal is one of them. Van learned to make this dish from his auntie and I've haven't had Vietnamese food this good since, well, Vietnam. Also, do not miss that pandan doughnut. Just when you think things can't get any better, they do. For more of my favorite Asian food carts, make sure to read my article here. 
6. South Food PDX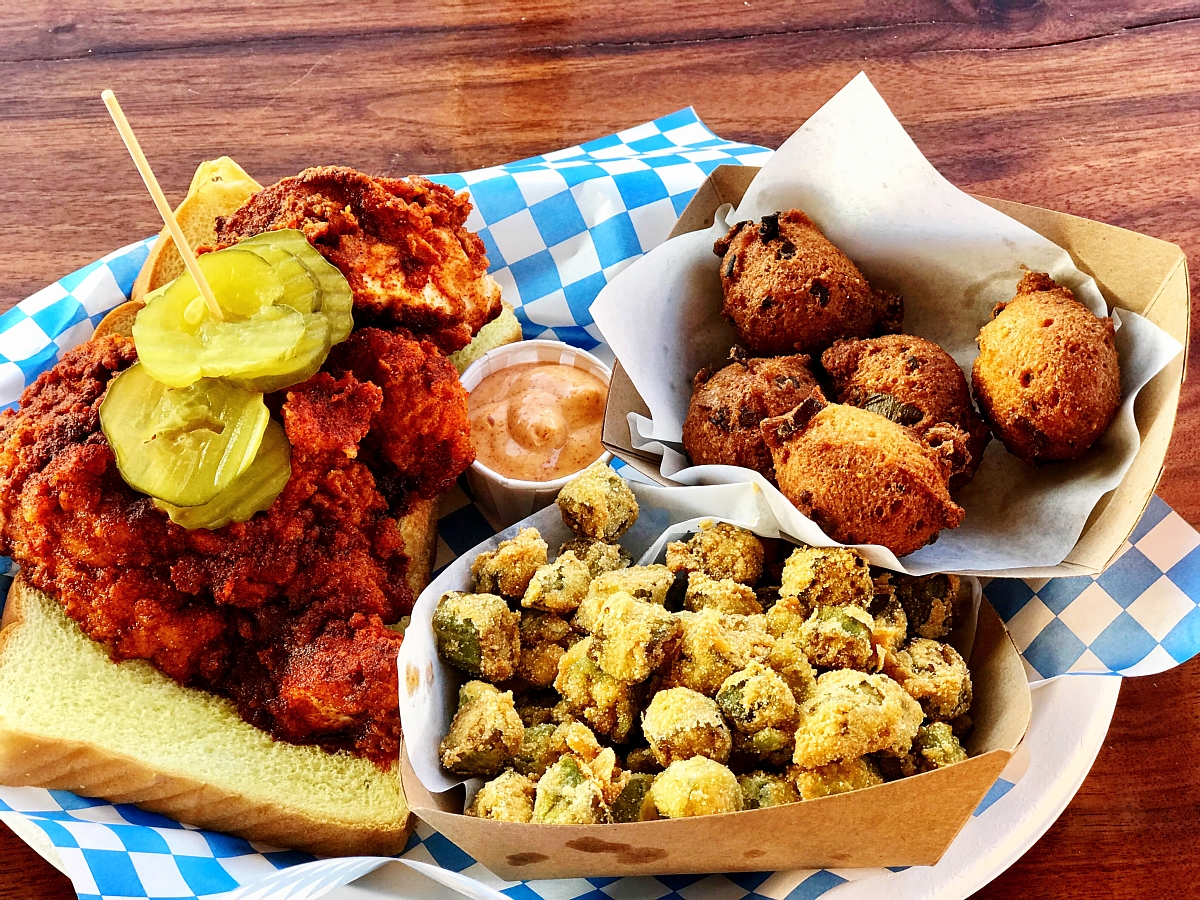 Definitely some of the best Southern food in Portland! This is the real deal: Nashville hot chicken, hush puppies, and fried okra. The only way thing missing is sweet iced tea and banana pudding! I can't wait to go back and try the corn bread that's made with two different kinds of cornmeal and the black eyed peas.
7. Hapa Howie's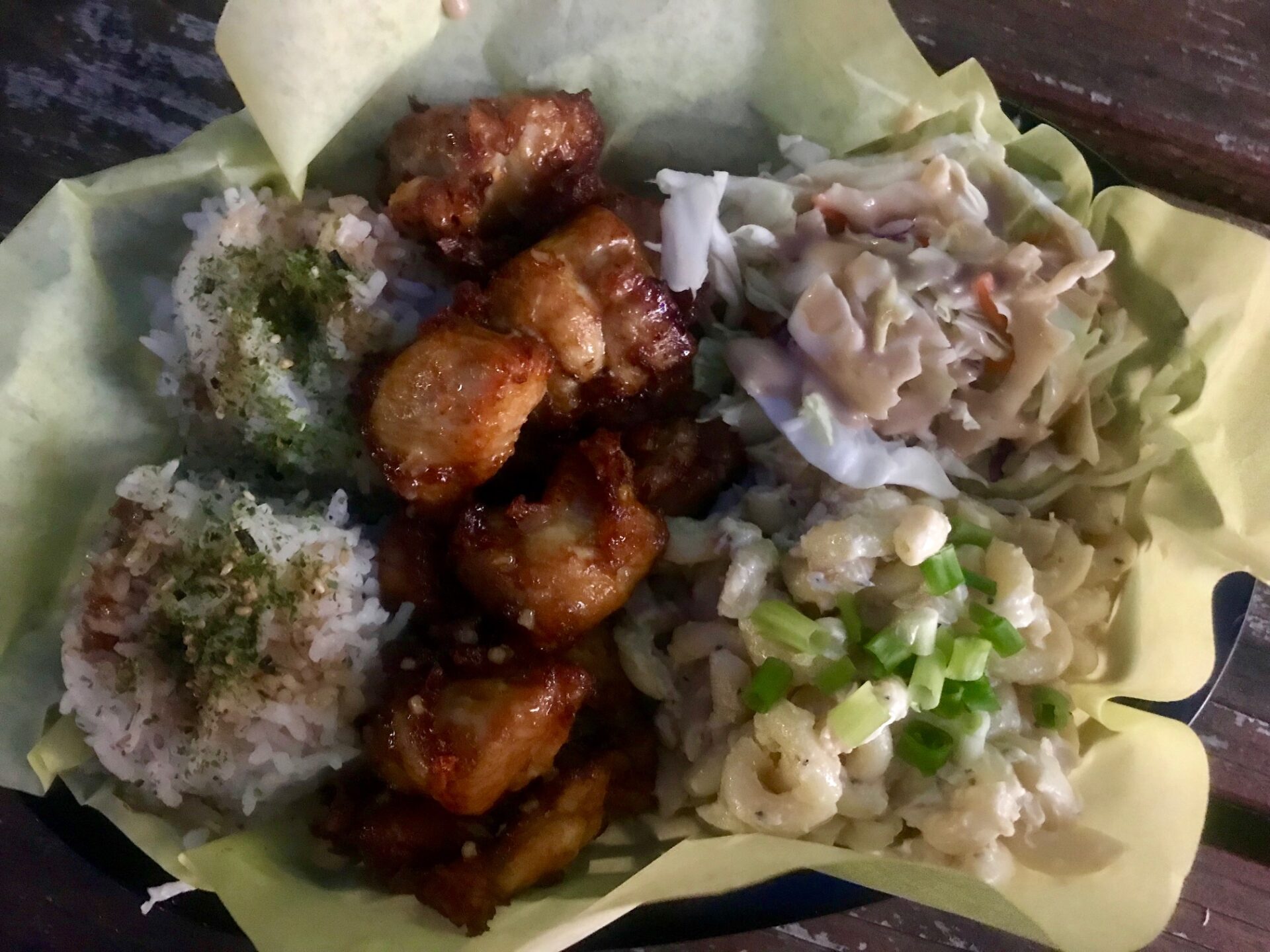 I used to live in Hawaii, so I'm usually disappointed by what passes as Hawaiian food in Portland. So, I was very excited to find Hapa Howie's, where the chef comes from Ewa Beach. This is the real deal. I had the garlic chicken special, and the malasadas which were amazing. They also have musubi on the menu, mochiko chicken, kalua pig, loco moco, haupia, and so much more!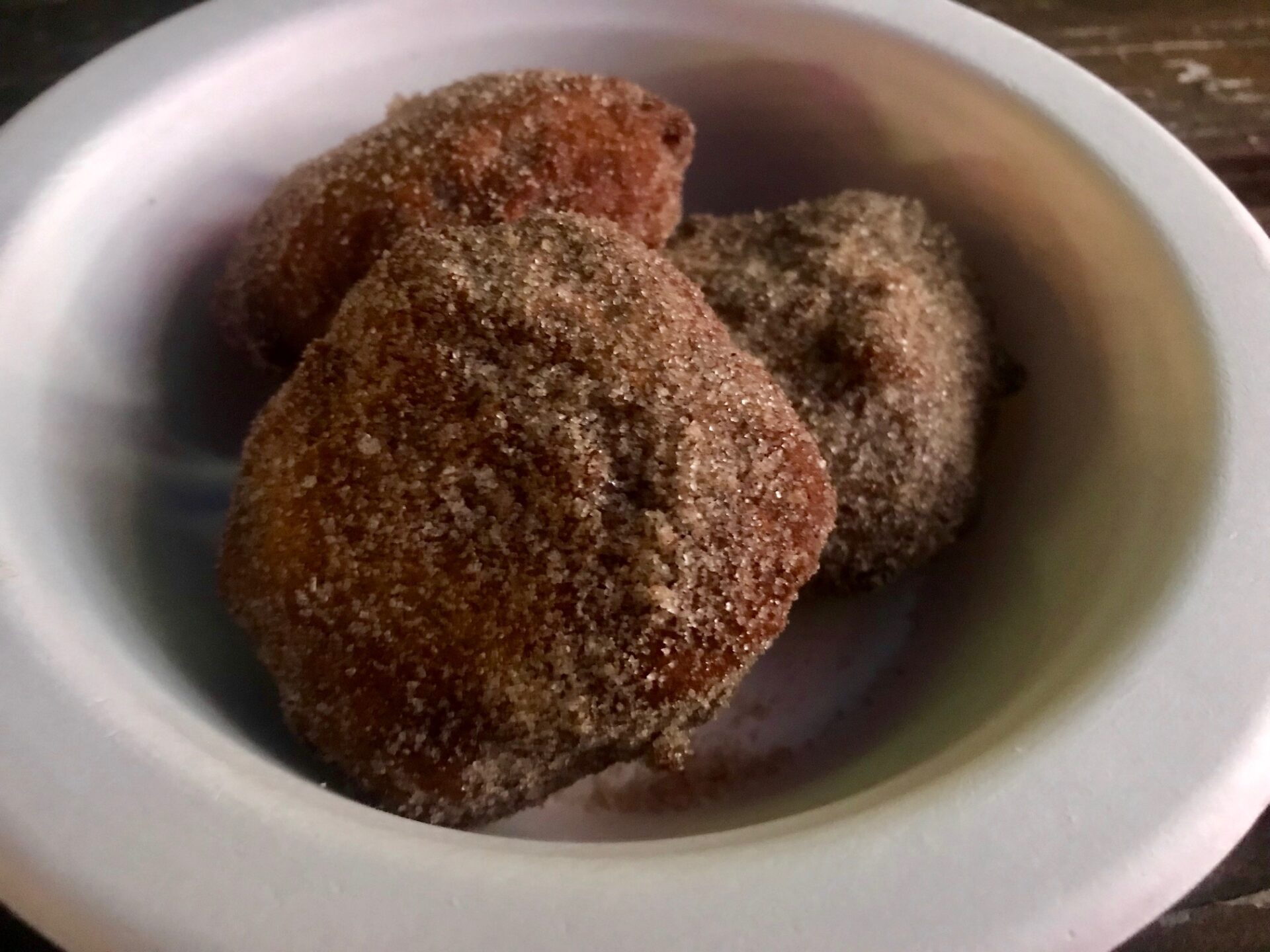 8. Matt's BBQ Tacos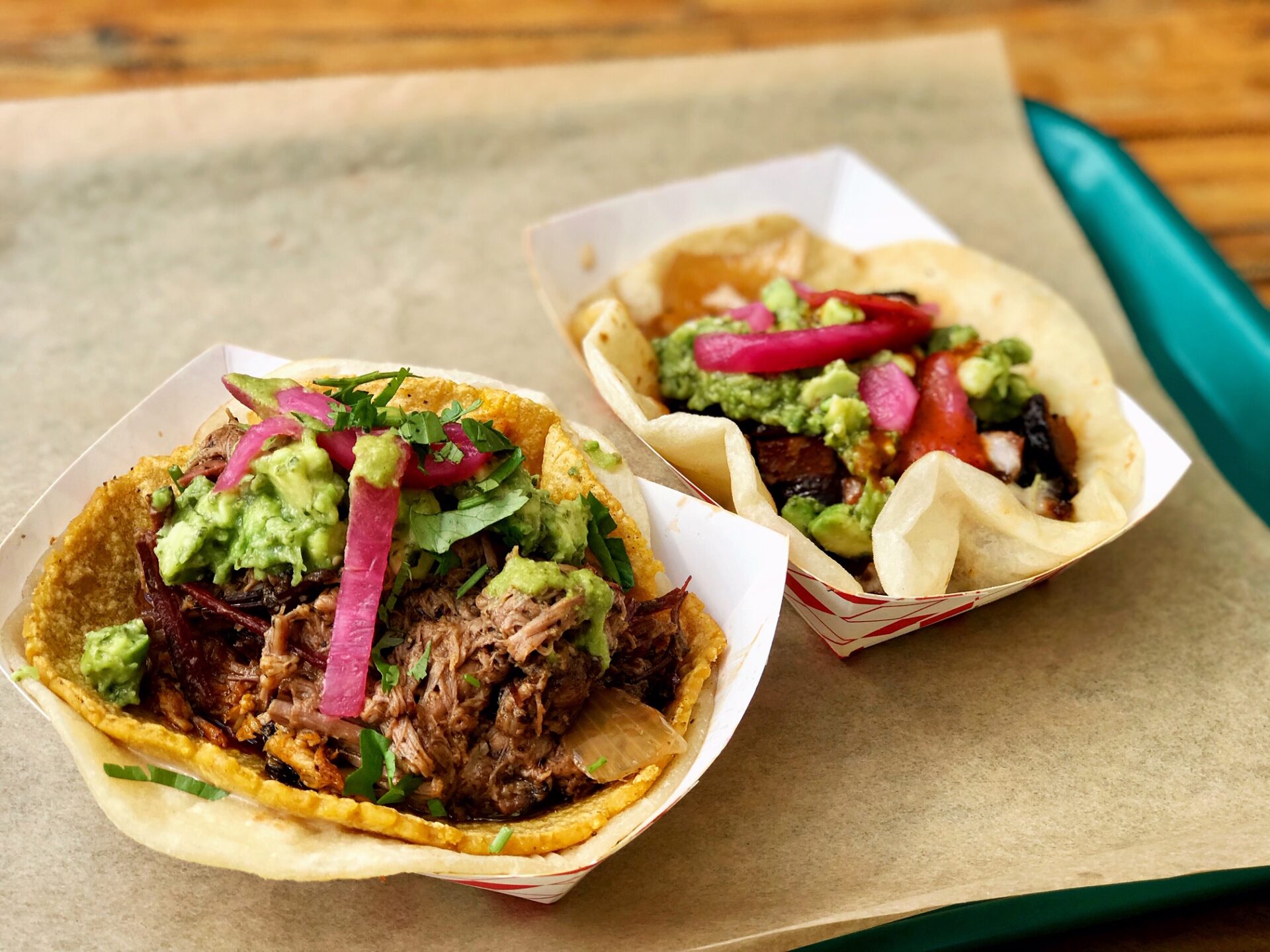 I've already been in love with Matt's BBQ (another food truck you must try) for years. But, Matt's BBQ tacos has me swooning with delight because the only thing better than BBQ is tacos. I had the G.O.A.T. (not sure why the name-there is no goat in it). It's a flour and corn tortilla with in between-sliced brisket, pulled pork, guacamole, and pickled red onions. I also had the jalapeno cheese sauce taco with queso. All of the tortillas are pressed to order. There are also breakfast tacos before 11 and lamb barbacoa every Saturday and Sunday. They are closed every Monday and Tuesday. You can find the food cart at 3207 SE Hawthorne Blvd.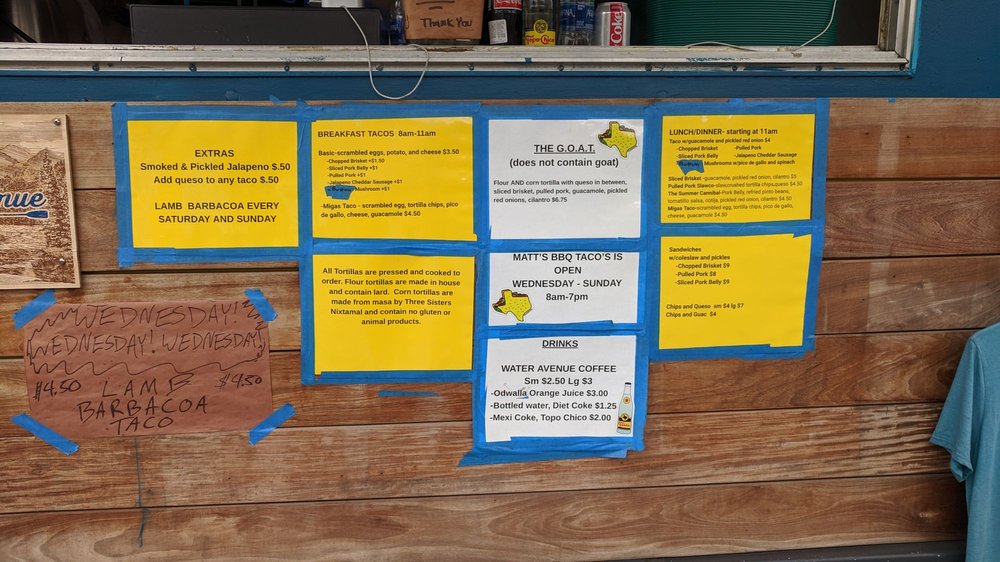 9. La Osita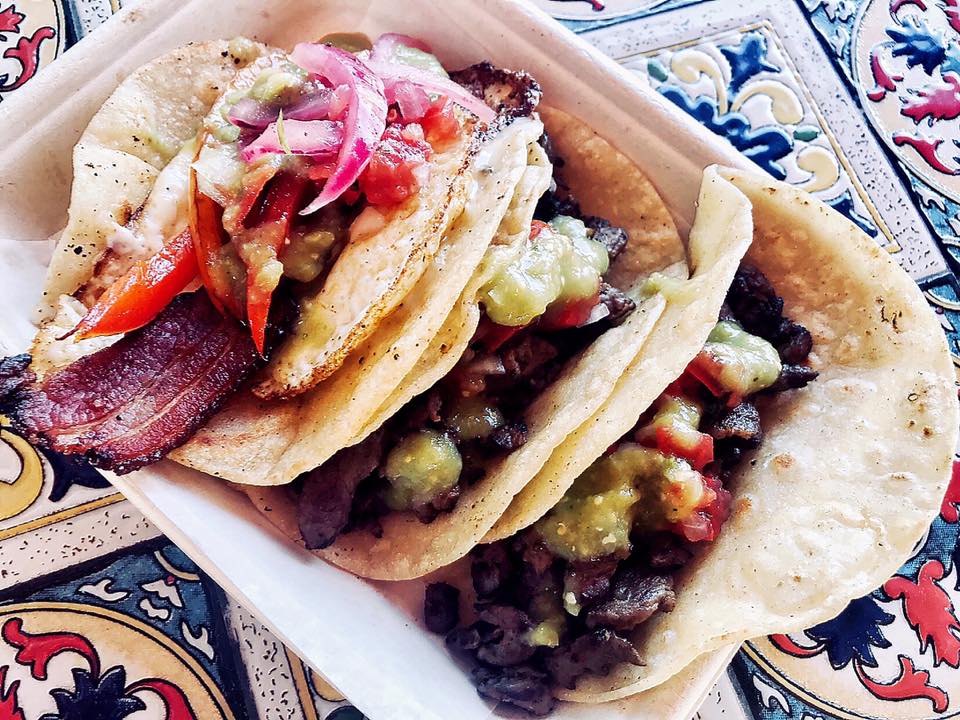 While we're on the subject of tacos, I absolutely must mention La Osita. They specialize in brunch, and the brunch taco with applewood bacon, a fried egg, and pickled onions is divine. I also loved the carne asada tacos (served after 11am). The beef was perfectly seasoned and the taco shell slightly crispy. This cart is also vegan friendly, and they have many healthy options, too. The owner takes great pride in her food, and it shows.
10. Hit The Spot Burgers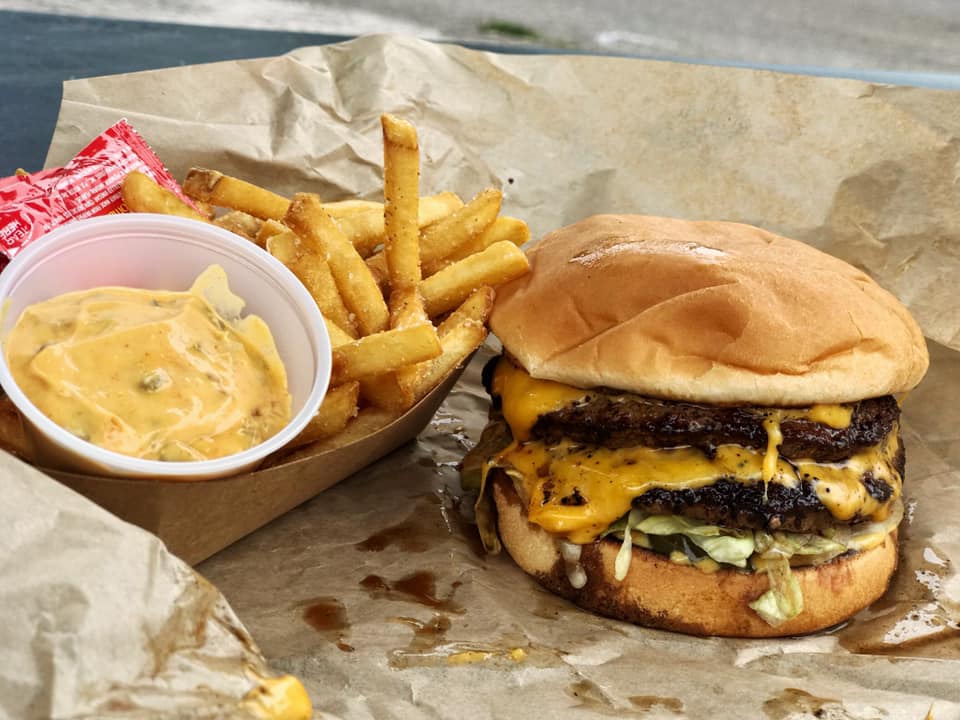 Now that's a burger!! Hit the Spot uses chuck steak to make them smash burger style with a char on the patty that makes them just perfect. The regular cheeseburger is just $4.95 and you can add unlimited patties for just $1.95 each. And the fries are great,too! This is definitely one of Portland's best food carts when you just have a burger craving.
11. MF Tasty Food Cart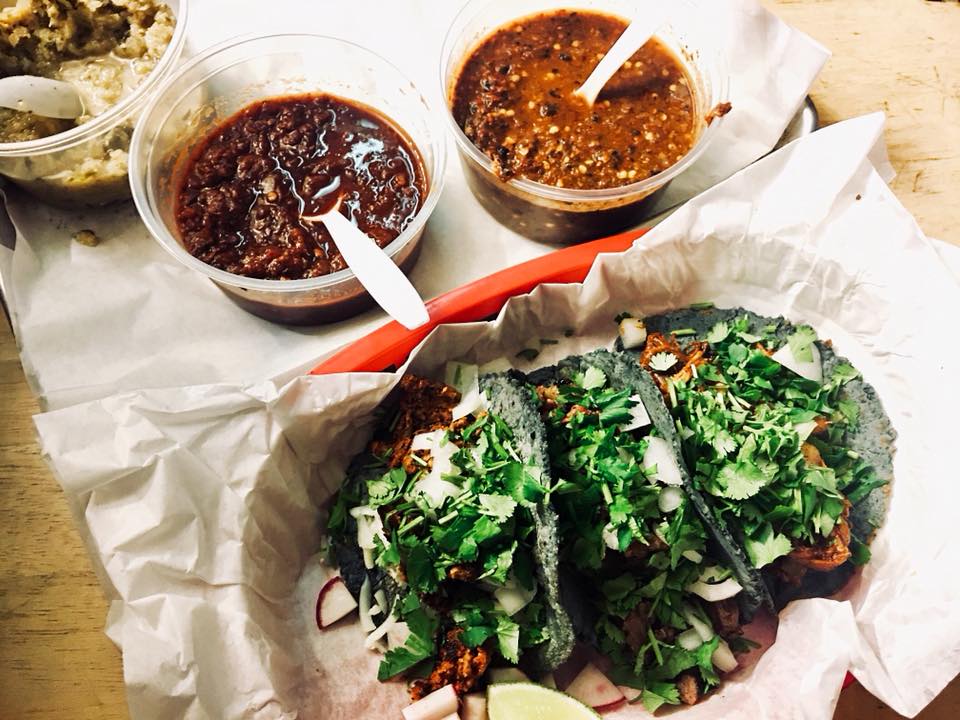 MF Tasty Food Cart has a unique Southwest inspired menu that includes a paella of the week, Quesadillas, and rotating specials each week. But, my favorite thing is their Taco Tuesdays when they make their glorious tacos. These $3 tacos are only served on Tuesdays from 5-8:30, so make sure to plan ahead. They make their own blue corn tortillas, and use quality meats from Painted Hills. They also have vegetarian options. Their homemade salsas are also some of the best that I've ever had. For more of my favorite taco food carts, make sure to check this article. 
12. Bora Bora Taqueria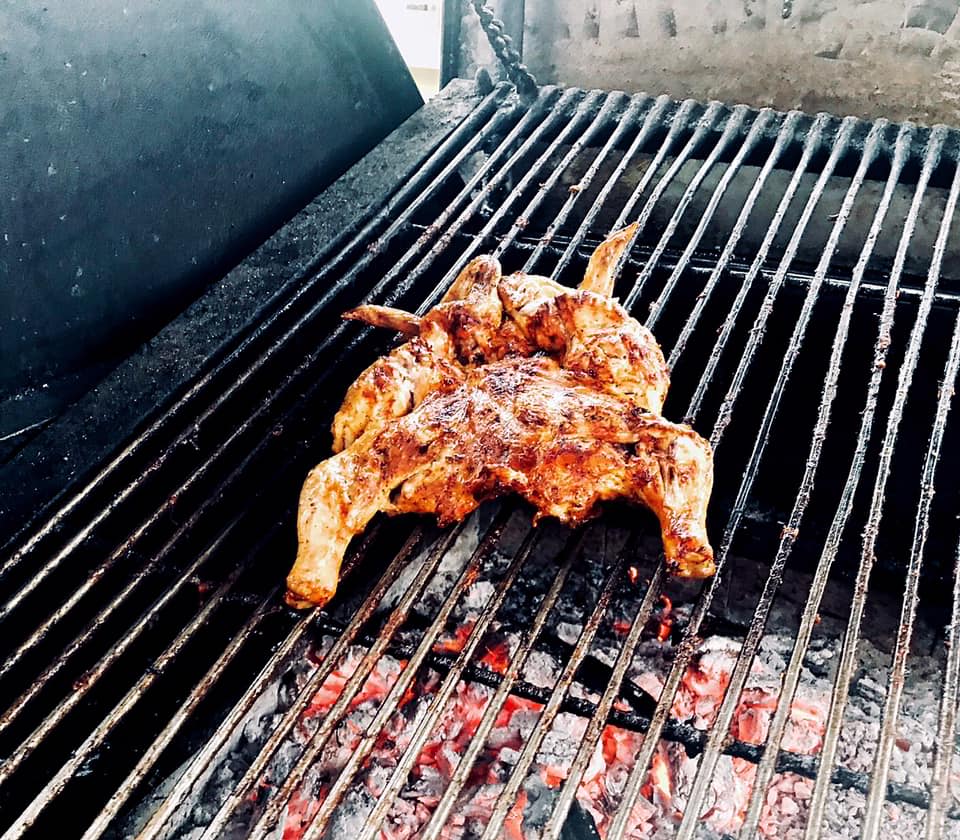 Bora Bora Taqueria is the place to get a Mexican style grilled chicken. They have the best grilled chicken, cooked right in front of the cart on a hickory fueled grill.  $12 gets you half a chicken, rice, beans, and tortillas!! They usually run out of chicken by 5 or 6 pm, so go early or call your Order in advance 503-750-1253.
13. Bark City BBQ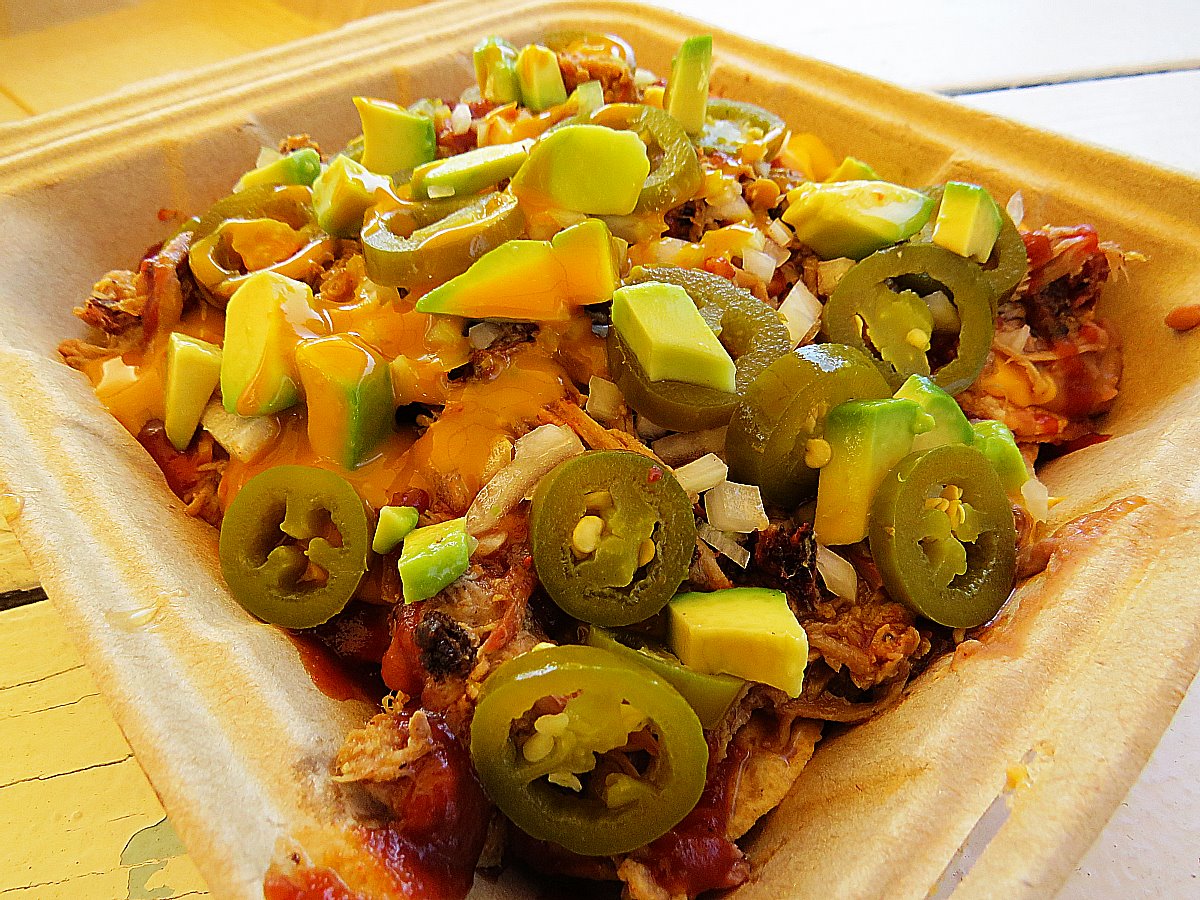 I swooned when I tasted the Painted Hills coffee-rubbed beef rib special at Bark City BBQ. Mike, the owner of Bark City BBQ does oak-smoked BBQ, and he does it well. He has a huge passion for BBQ, and that passion really shines through in the food. The sides are also perfect, especially the cornbread. Also, the sauces are homemade, and there are many sauces to choose from.
Their pulled pork nachos are also fantastic.  The pork was tender and smoked perfectly. The pickled avocado on top really takes them over the edge. If you have room, you have to try the banana pudding milkshake.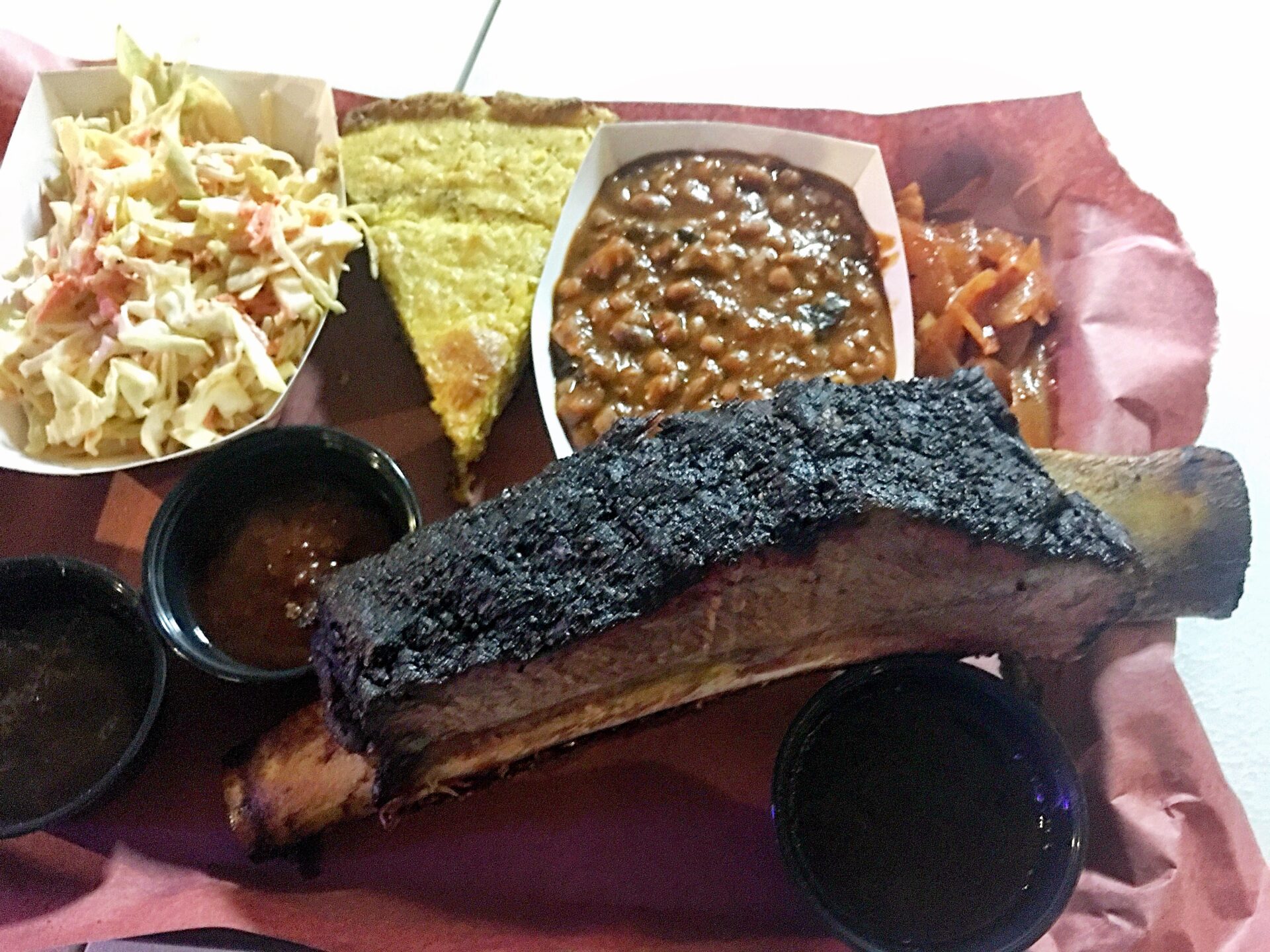 14.  PDX Dönerländ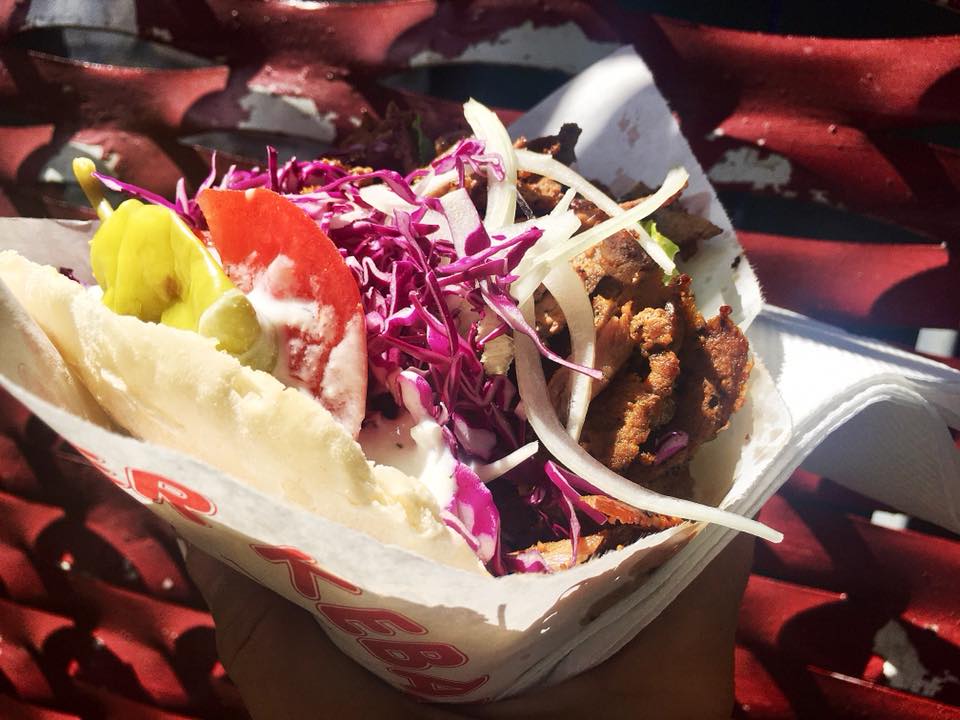 I don't know which I like better: the flavor of a doner or the position of my head as I bite into one… seriously it's impossible to frown or be serious when eating a doner! Francisca ( from Germany) and Ron at PDX Dönerländ definitely have the doner down and they even import the wrappers from Germany so you know you are getting the real thing. This isn't just a sandwich. It's an experience!!
What do you consider to be Portland's best food carts? Let me know in the comments below!!
Like this article? Subscribe and never miss a post!