Here's Where To Get The Best Tacos In Portland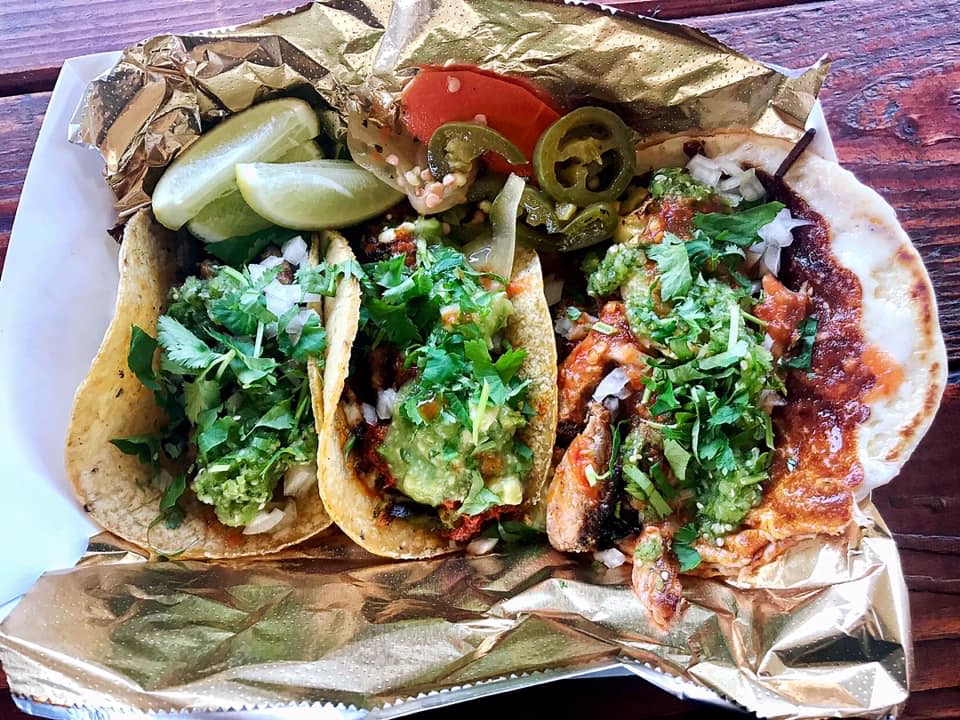 You will never see me crying and eating a taco at the same time. Or anyone for that matter. One thing is for sure, Portland and its outskirts has some damn good tacos. I'm leaving the outskirts out, for this article, and just focusing on the best tacos in Portland. So, here's where to go when all you really need are some good tacos and maybe a beer or a mescal to help them go down.
1. La Osita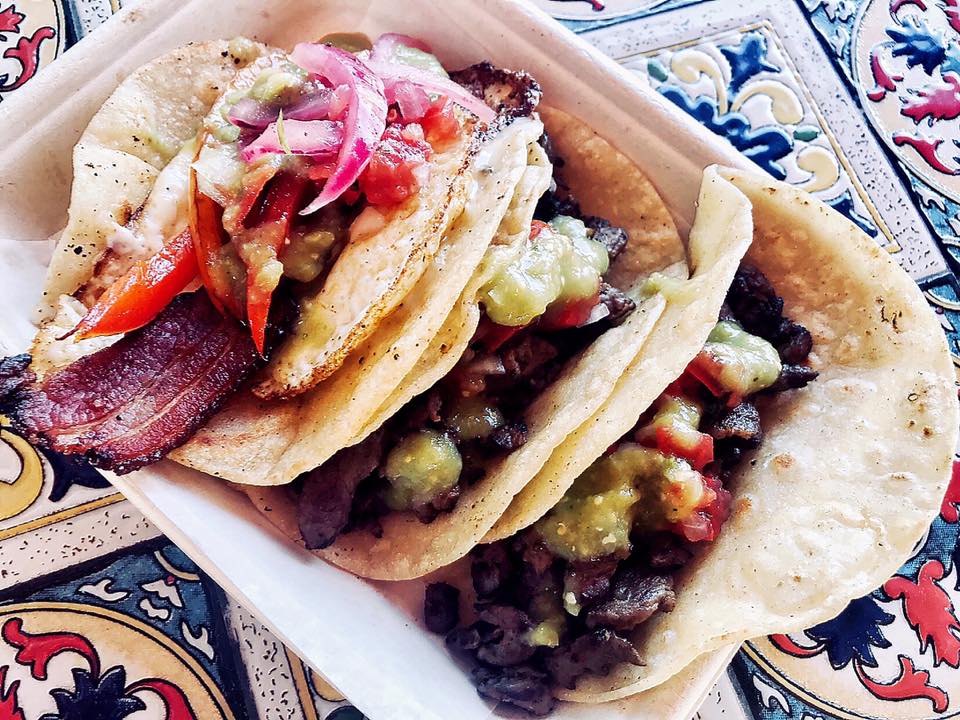 I just discovered La Osita a few months ago when, sadly, some jerk stole their generator and they've been closed ever since. (I hope there is a special hell for those who dare mess with good tacos!)  Good news, though. They are hoping to reopen this coming Friday!! They specialize in brunch, and the brunch taco with applewood bacon, a fried egg, and pickled onions is divine. I also loved the carne asada tacos (served after 11am). The beef was perfectly seasoned and the taco shell slightly crispy. I can't wait to return!!
2. Little Conejo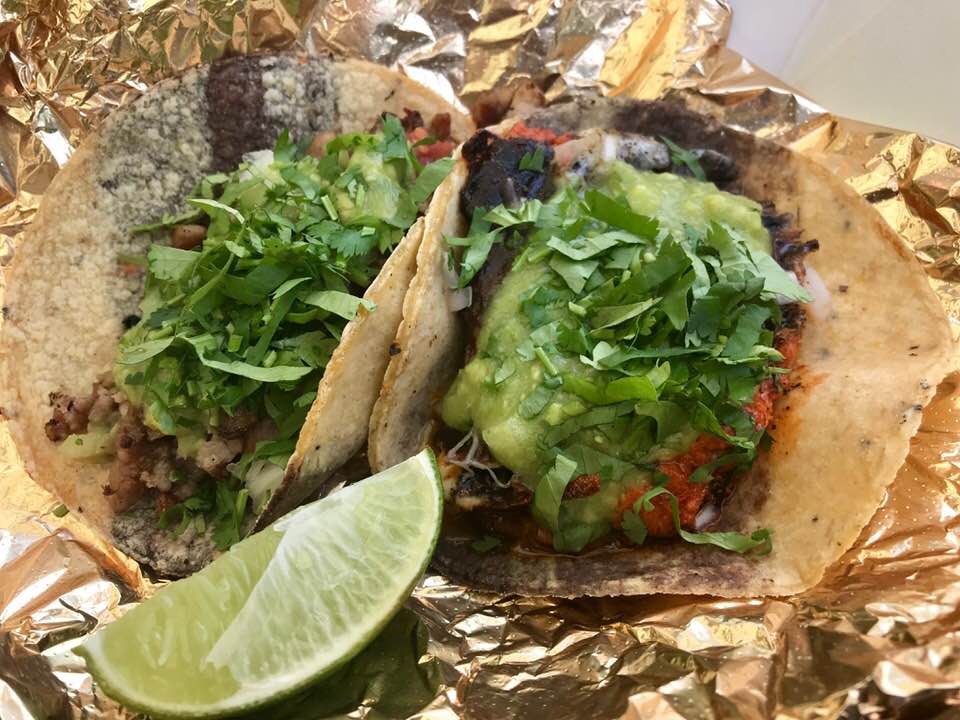 I'm a huge fan of the Little Conejo food cart on N. Mississippi. Such a big fan, that I might have to say these are the absolute best tacos in Portland. The types rotate, but my favorites have been the lengua, suadero, lamb barbacoa, and pastor. They grind organic Mexican corn on a daily basis to make their own tortillas, and they are some of the best that I've had. This place is so good, that I might have to make a trip to Vancouver to try some of their mezcals.
3. MF Tasty Tiny Restaurant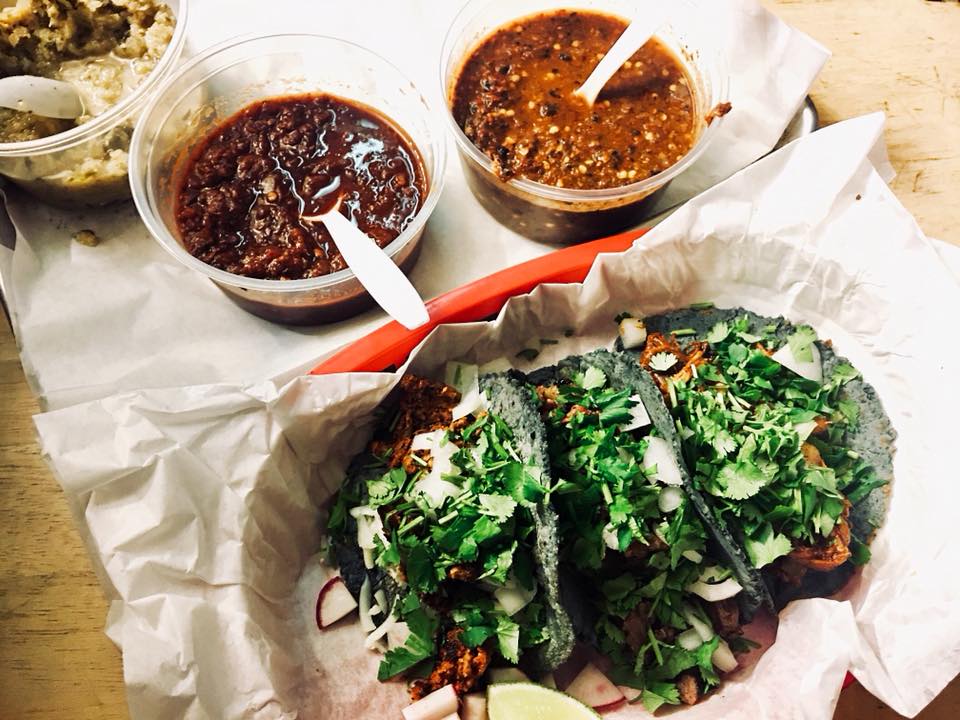 I am completely wowed by the tacos at MF Tasty Food Cart. These $3 tacos are only served on Tuesdays from 5-8:30, so make sure to plan ahead. They make their own blue corn tortillas, and use quality meats from Painted Hills. They also have vegetarian options. Their homemade salsas are also some of the best that I've ever had.
4. Torres De Morelos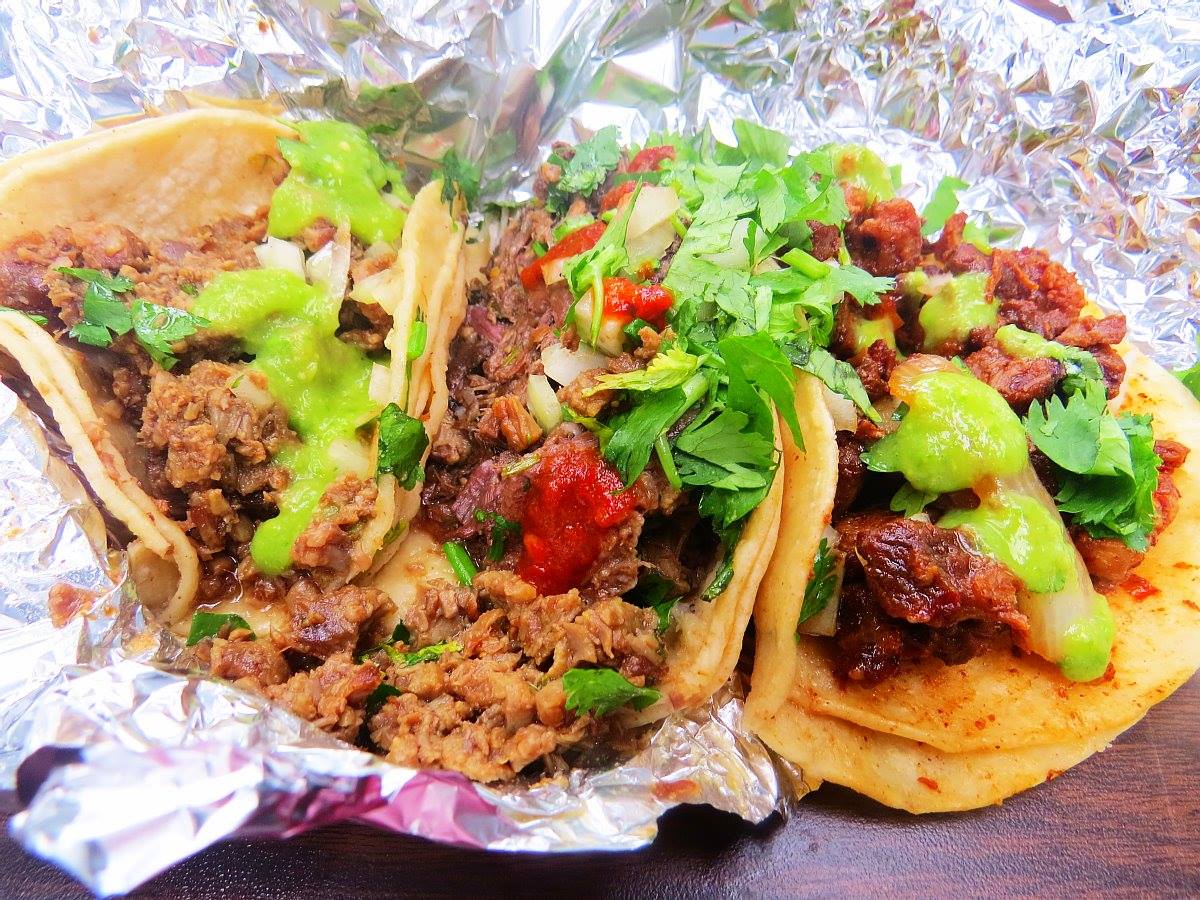 Torres De Morelos is a taco truck on SE Powell that makes fantastic tacos. I had the carne asada, cebeza, and pastor, and they were all perfect. I plan to go back to try the lengua and chorizo.
5. Los Alambres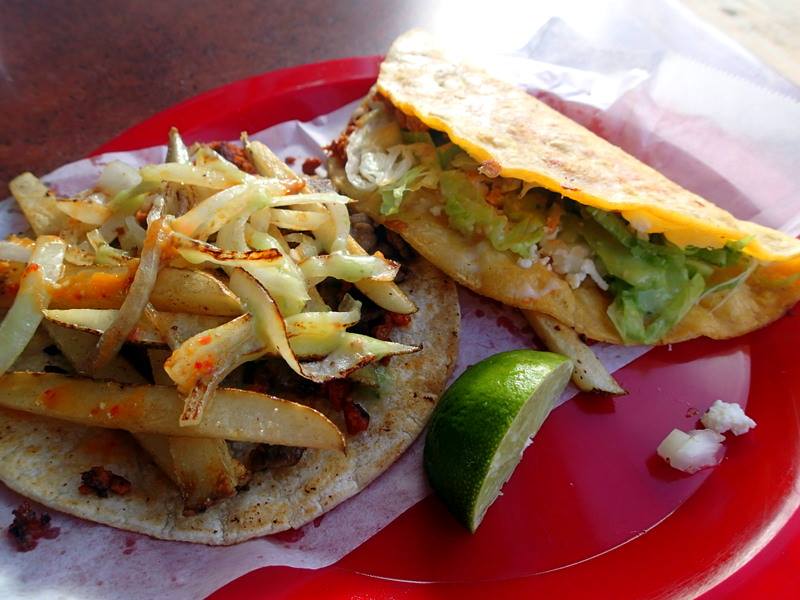 If you're looking for authentic Mexico City style tacos, check out Los Alambres, on 82nd Ave. They come with asada, chorizo, and fried onions and potatoes on top, and are just oh so perfect. On Fridays, they sell the hard-to-find tacos de canasta filled with chicharron prensado or chorizo with beans and potatoes. They also make their own red and green salsas, so don't miss those for the top. Los Alambres also makes their own Agua Jamiaca (hibiscus juice) and Horchata.
6. Taqueria Y Panaderia Santa Cruz
Yes, if you want some of the best tacos in Portland, you have to head to the St. Johns neighborhood and go to Taqueria Santa Cruz, hidden in the back of Tienda Santa Cruz. They made their own salsas and guacamole and have lots of choices for their tacos. Asada, buche (stomach), lengua, carnitas, and pastor are some of my favorites. The avocado salsa is the best.
7. Tight Tacos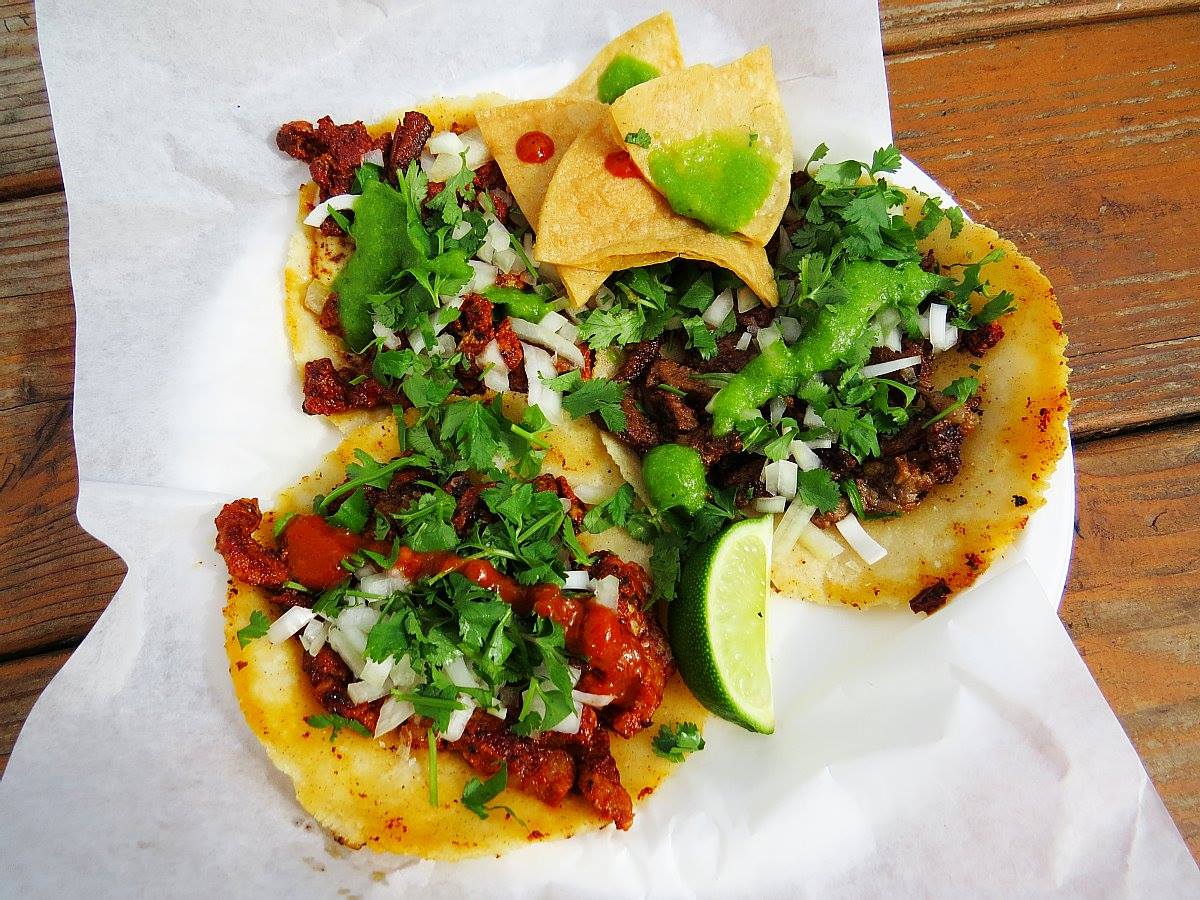 Hand-pressed tortillas and perfectly spiced meats makes for a heavenly day at Tight Tacos. Options include asada, desebrada (braised beef), carnitas, pastor, tinga de pollos, and a few vegetarian options. They also have great agua frescas.
8. La Taq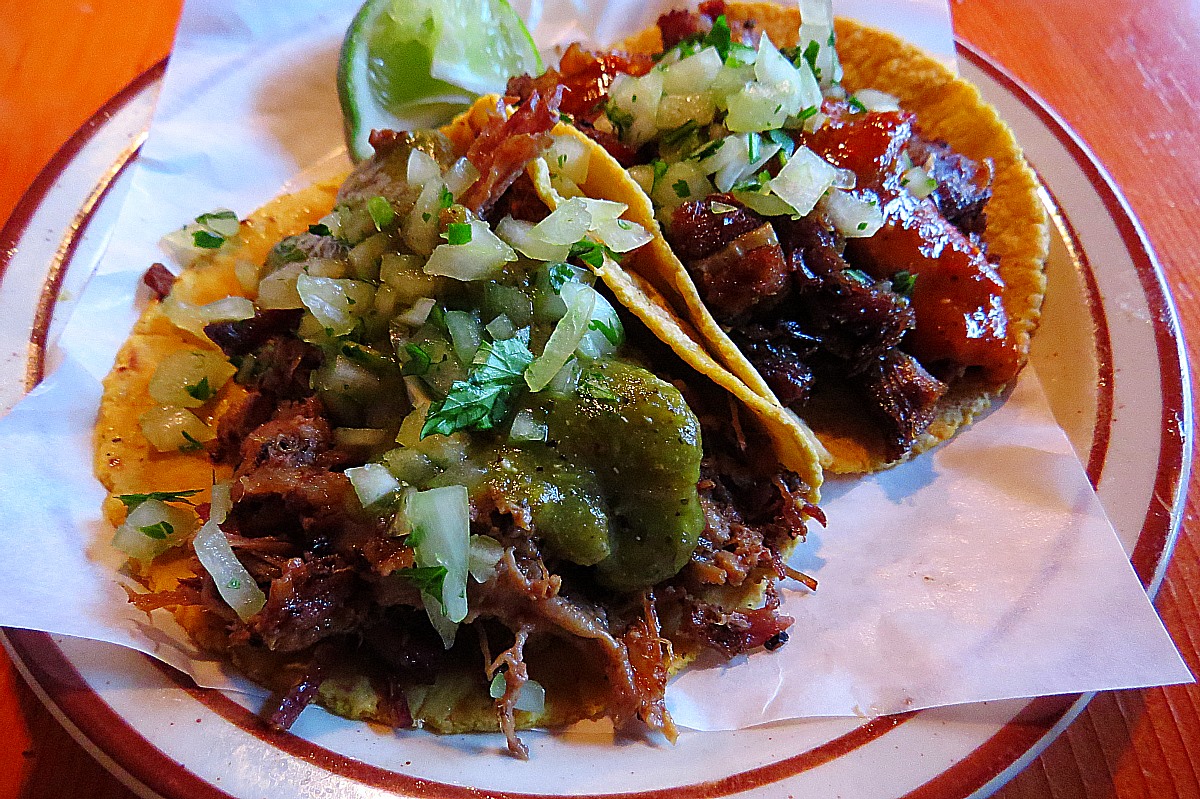 Podnah's has always been one of my favorite Portland BBQ spots, so when they opened a taco spot, I was thrilled. Because what's even better than beef brisket is beef brisket in a taco. I also love the pastor and the carne asada at La Taq. Make sure to also try the guacamole and the queso. Go early because this place is small and gets crowded.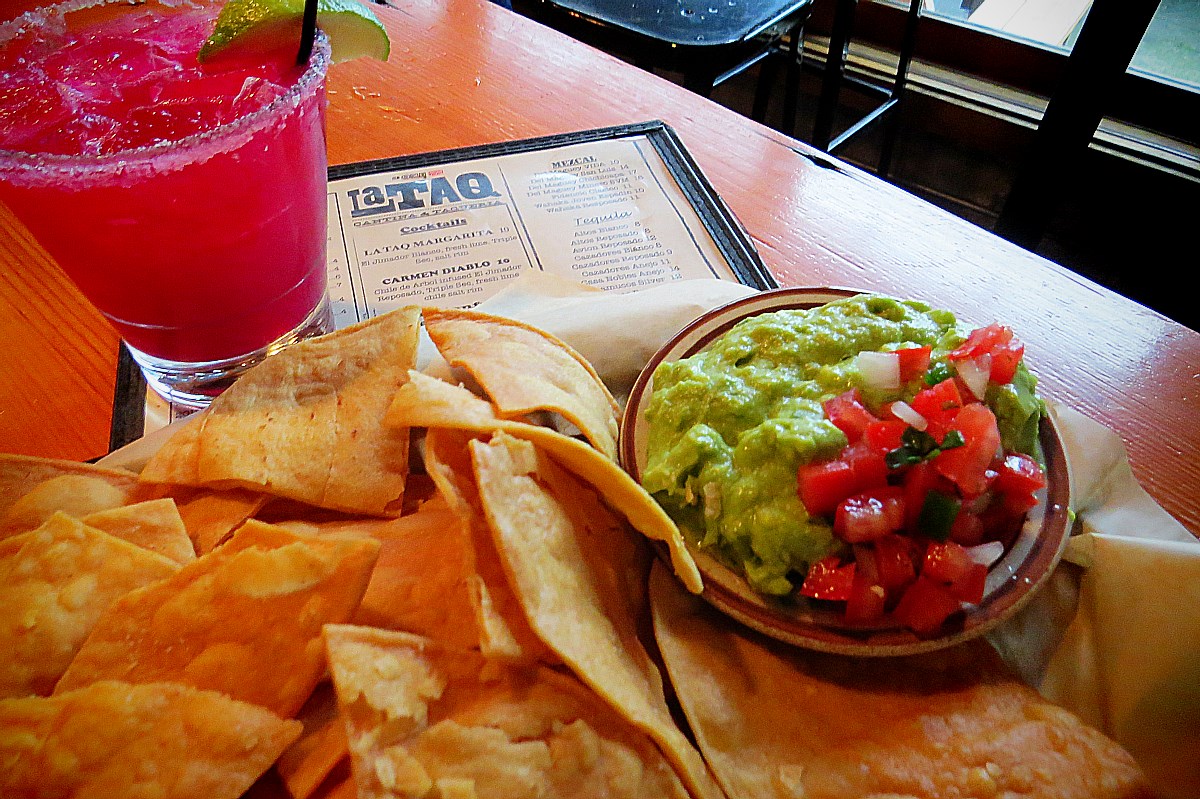 9. Quesabrosa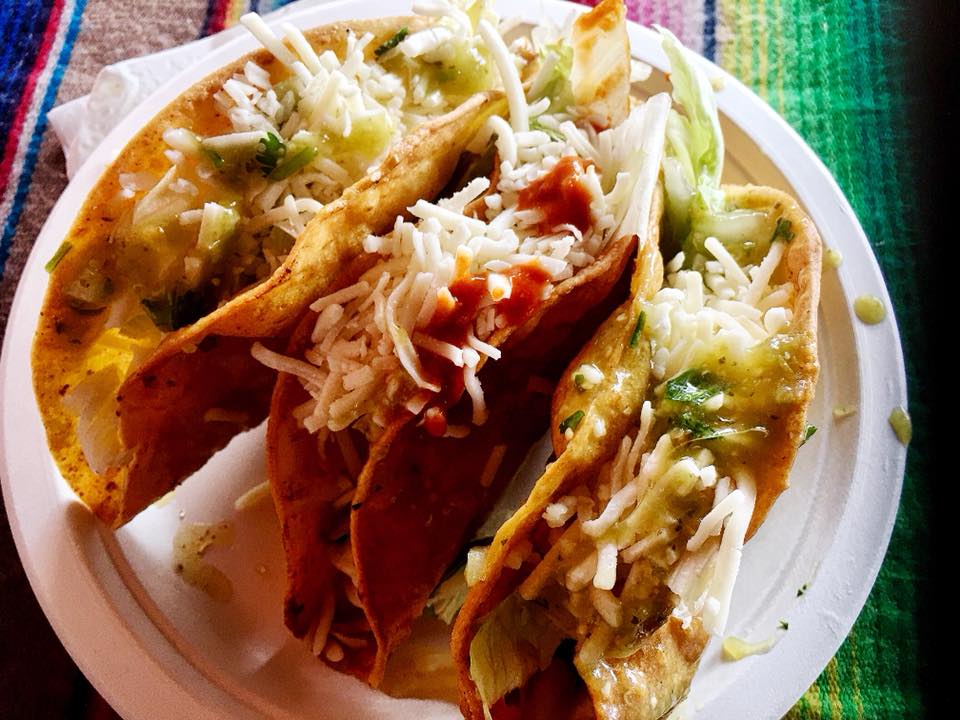 Ok, you might throw away my taco credentials for including hard tacos in this mix, but sometimes, that's just what you need. And, Quesabrosa makes the absolute best. They fry the corn tortillas, and put enough ground beef and cheese in the taco to keep you happy for days. And, if hard tacos aren't your thing, they also have handmade pressed-to-order tortillas and a choice of pastor, chicken, beef, or fish.
10. Tamale Boy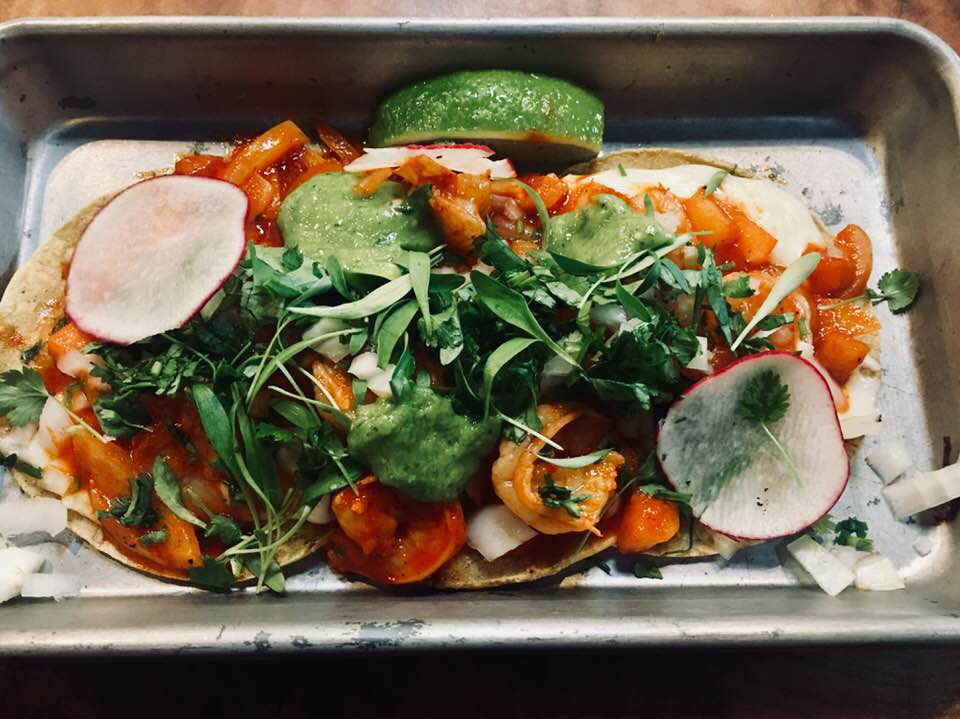 Not only does Tamale Boy have incredible tacos, but I also have to say, they are my favorite Mexican restaurant in Portland. They have a seasonally changing menu, and offer the best choice of foods from different regions of Mexico. They do more than just tacos. I recently had the seasonal soup Mole de Olla, a traditional beef stew with masa dumplings, that was one of the best things I've ever eaten. Other specialties are their tamales, enchiladas, and tortas. So, do yourself a favor, and explore the entire menu at both locations. You will be glad you did!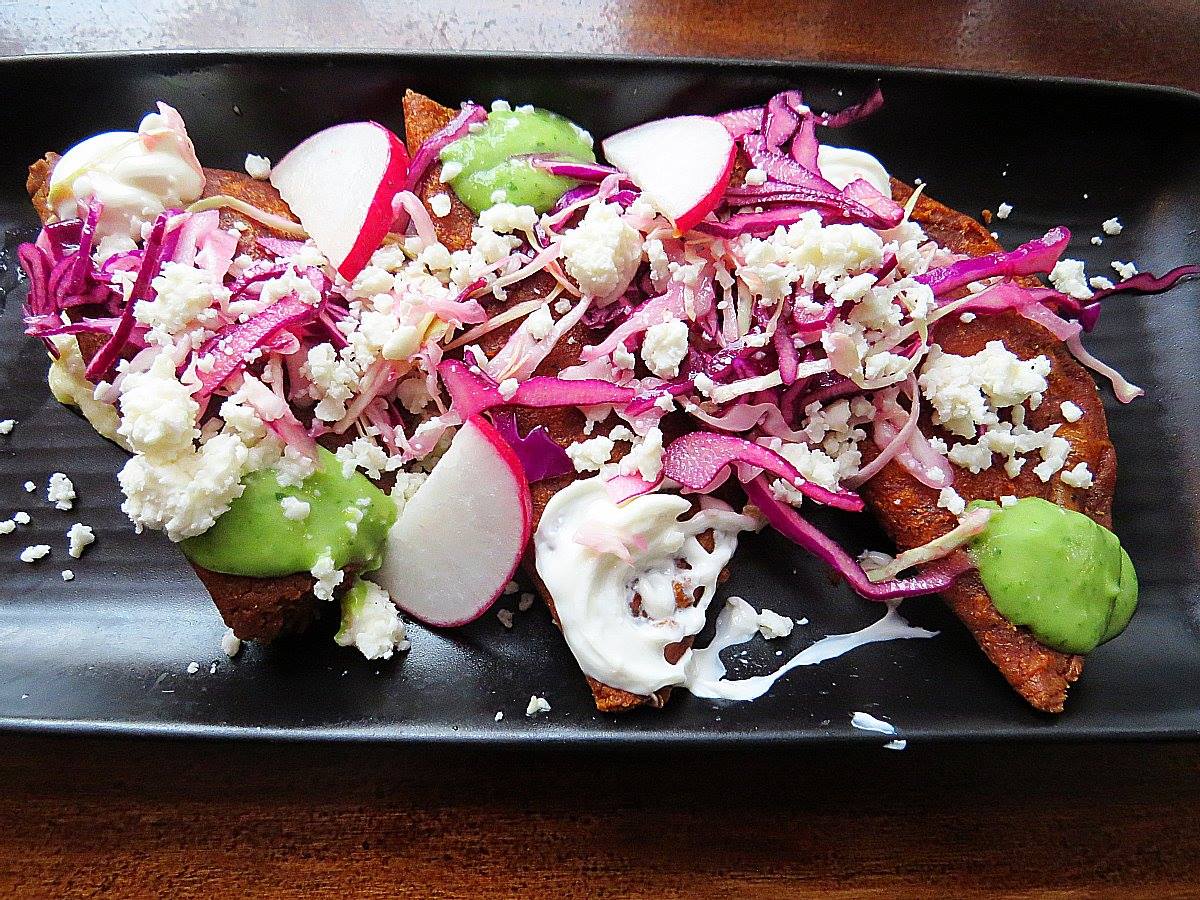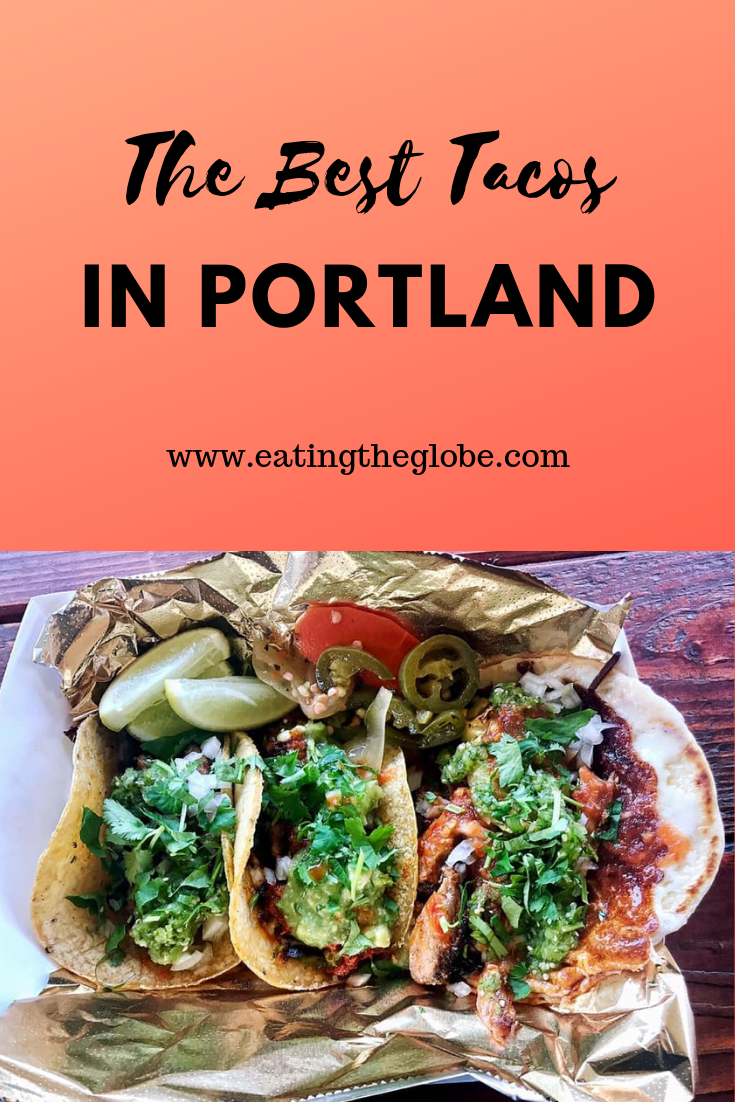 Like this article? Subscribe and never miss a post!