How The Best Vietnamese Restaurant In Portland Followed The American Dream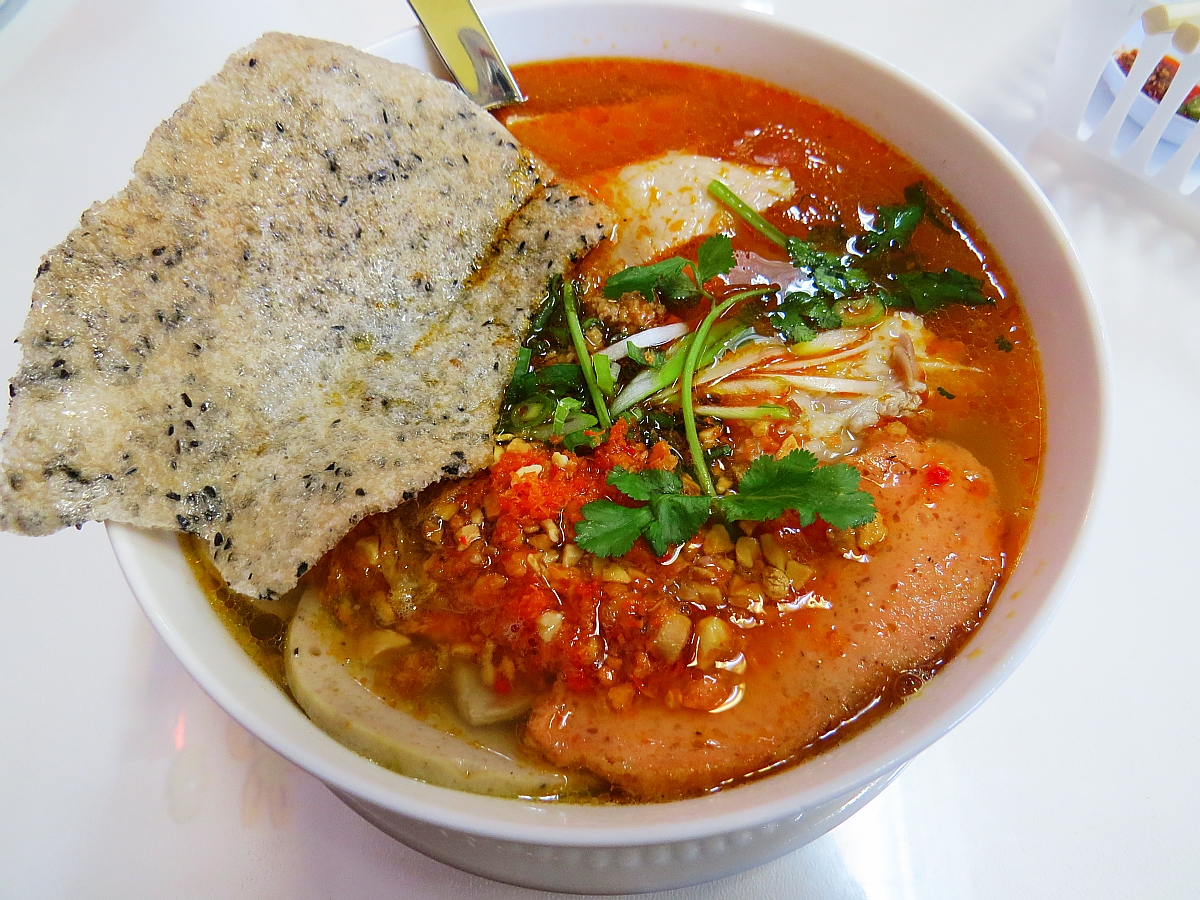 Little did I know when I first went to Rose VL Deli, on my search to find the best Vietnamese food in Portland, that my world was about to be changed. Well, rocked actually.
Meet Christina And William, The Owners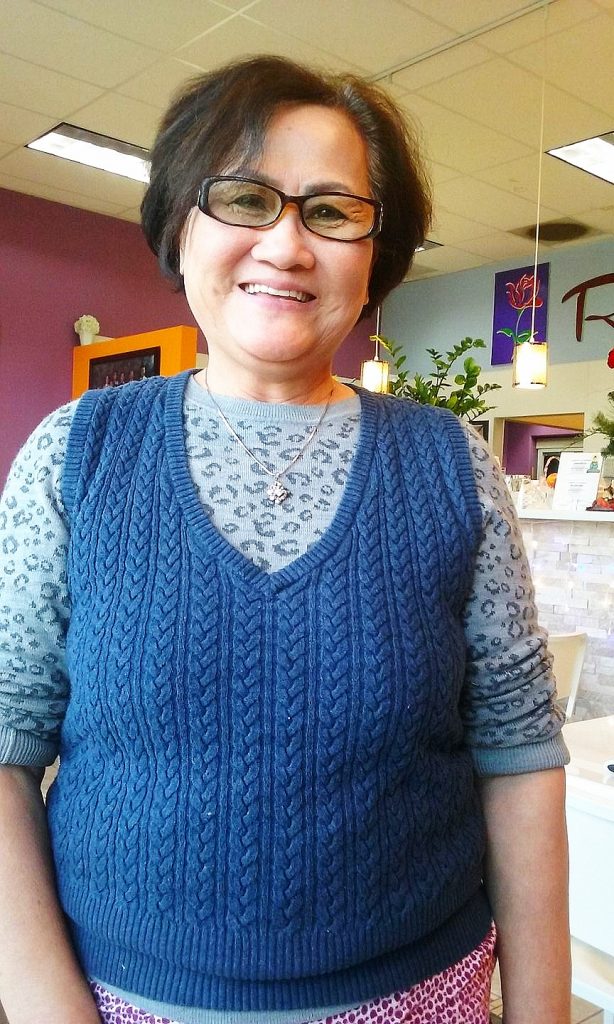 I was greeted by the very friendly Christina and William, and I immediately felt like I was being welcomed into their home, rather than their small Vietnamese restaurant. They were so friendly that I decided to ask them about their story. It's a story that is theirs. But, I'm sure it's a story that belongs to so many other immigrant restaurant owners as well. And it leaves me wanting to do all I can to make sure that people's fear doesn't shut off the American dream, the one that has provided so much hope for people like William and Christina.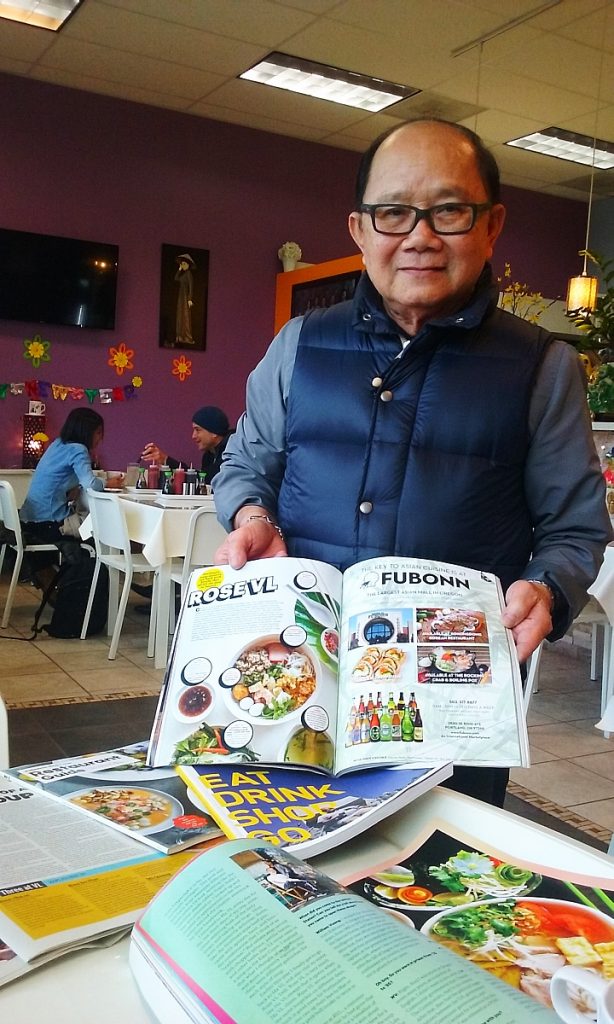 William worked for the American Embassy for 13 years, but the US troops left him behind in Vietnam. He was then accused by the Vietnam government of being a spy, so he spent 10 years in prison. But, not in a comfortable room. They moved through the jungle each day, chopping wood and bamboo down. He only got 4 pieces of manioc and rice each day. Sometimes, he even wanted to die.
What got him through? His prayers. His attempt to keep his mind positive and not let himself become depressed. The biggest reason he made himself say alive? He said he held out for hope that he could create a new life in America. (Yes, even though US soldiers had abandoned him.) He says he still saw America as the land of opportunity.
The American Dream Realized
His children were able to come to America by boat, years before he was able to come. When he arrived to the US, his teacher degree wasn't accepted, so he got a BA and a MA in five years (it usually takes ten!). Today, William and Christine have 6 sons and 19 grandchildren.
They first opened the legendary HA & VL, which their son Peter now owns. Now William and Christina own Rose VL Deli, an old-school Vietnamese restaurant that makes you feel right at home. They are also written about in many food magazines, including Lucky Peach, something William is quite proud of.
The Vietnamese Restaurant- Rose VL Deli-Portland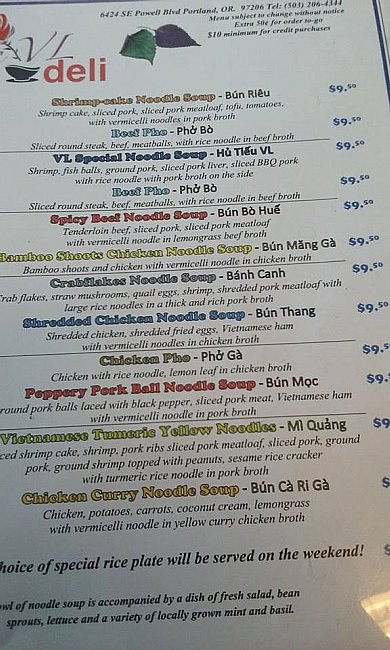 Rose VL Deli serves two soups per day, banh mi sandwiches, smoothies, and Vietnamese iced coffee. The soup is the reason you are there. Even the sign out front says Meticulous Soups, and they are everything you could ever wish for in a Vietnamese soup.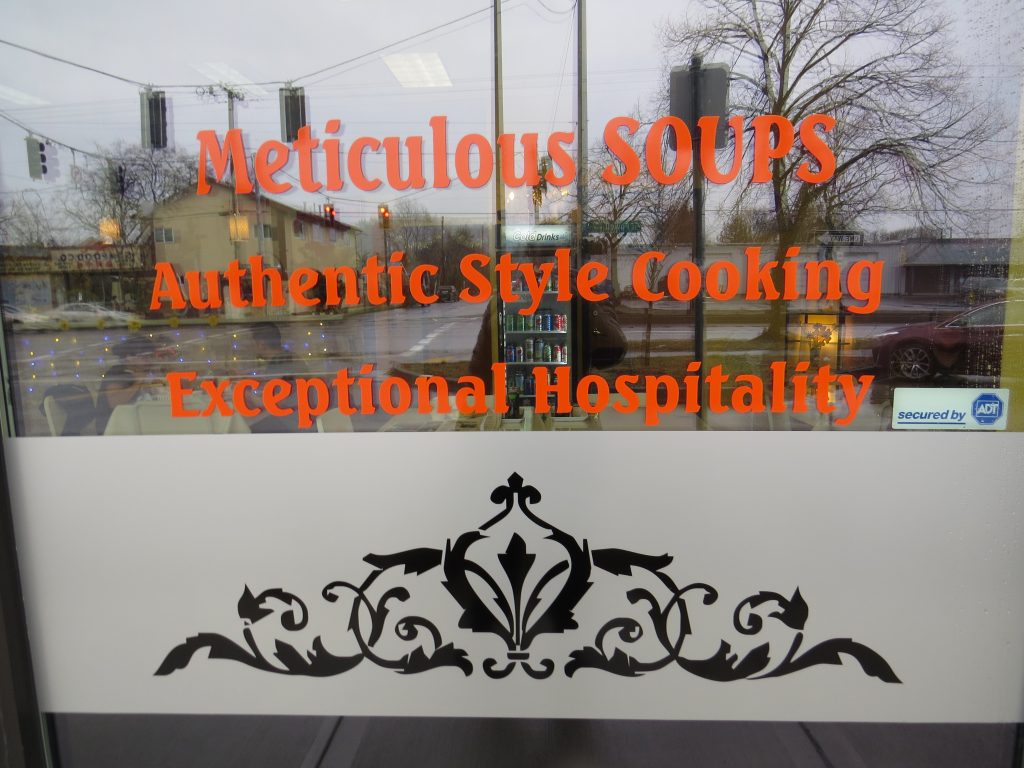 Crab Flakes Noodle Soup
The first day I went, I had the Crab Flakes Noodle soup, and I gasped when I had my first bite. "How could it be that this soup was even better than the version I had in Saigon?", I asked Christina. The soup was somehow richer, the flavors more balanced that the same soup I had on my visit to Saigon. "This is home cooking", laughed Christina. You won't find food like this in the Vietnamese restaurants. The flavor of this soup is unlike any flavor you have experienced. Quail eggs swim around in a rich pork broth full of crab and shrimp that is as complex as the story of William and Christina. It's one that leaves you tasting something different in each spoonful. And, it causes your entire palate to expand.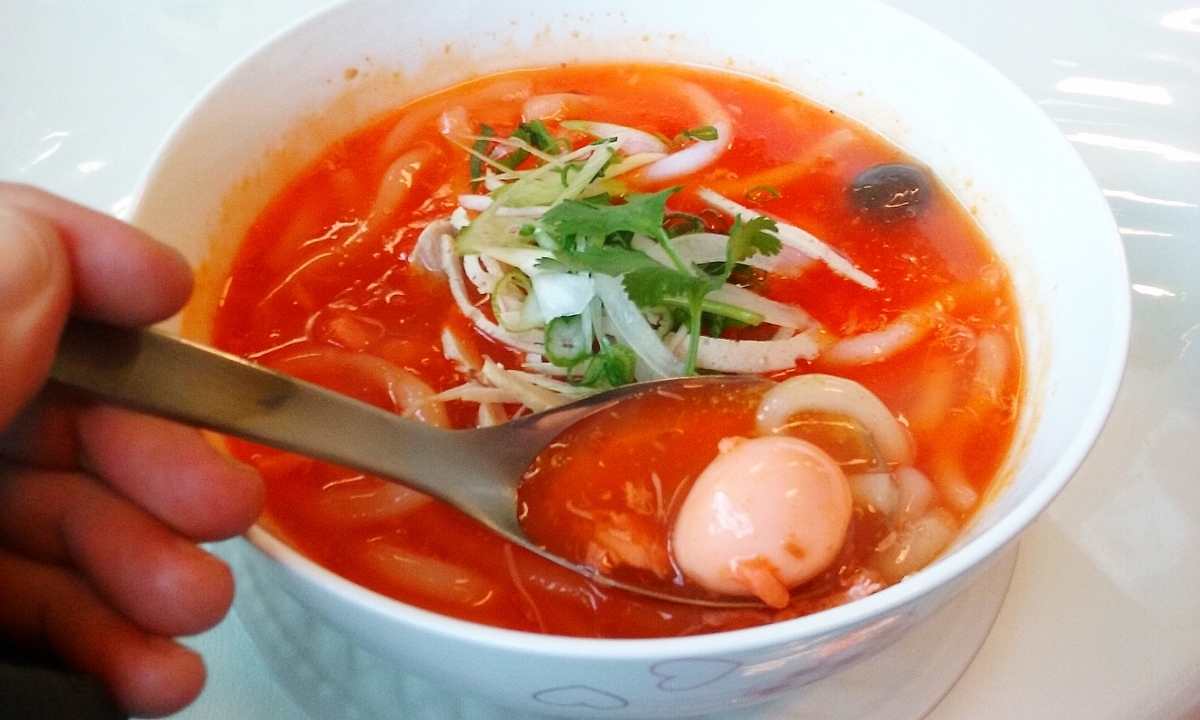 Vietnamese Turmeric Yellow Noodle Soup
On my next visit, I got to try their famous Vietnamese Turmeric Yellow Noodle Soup, a soup that definitely deserves its reputation.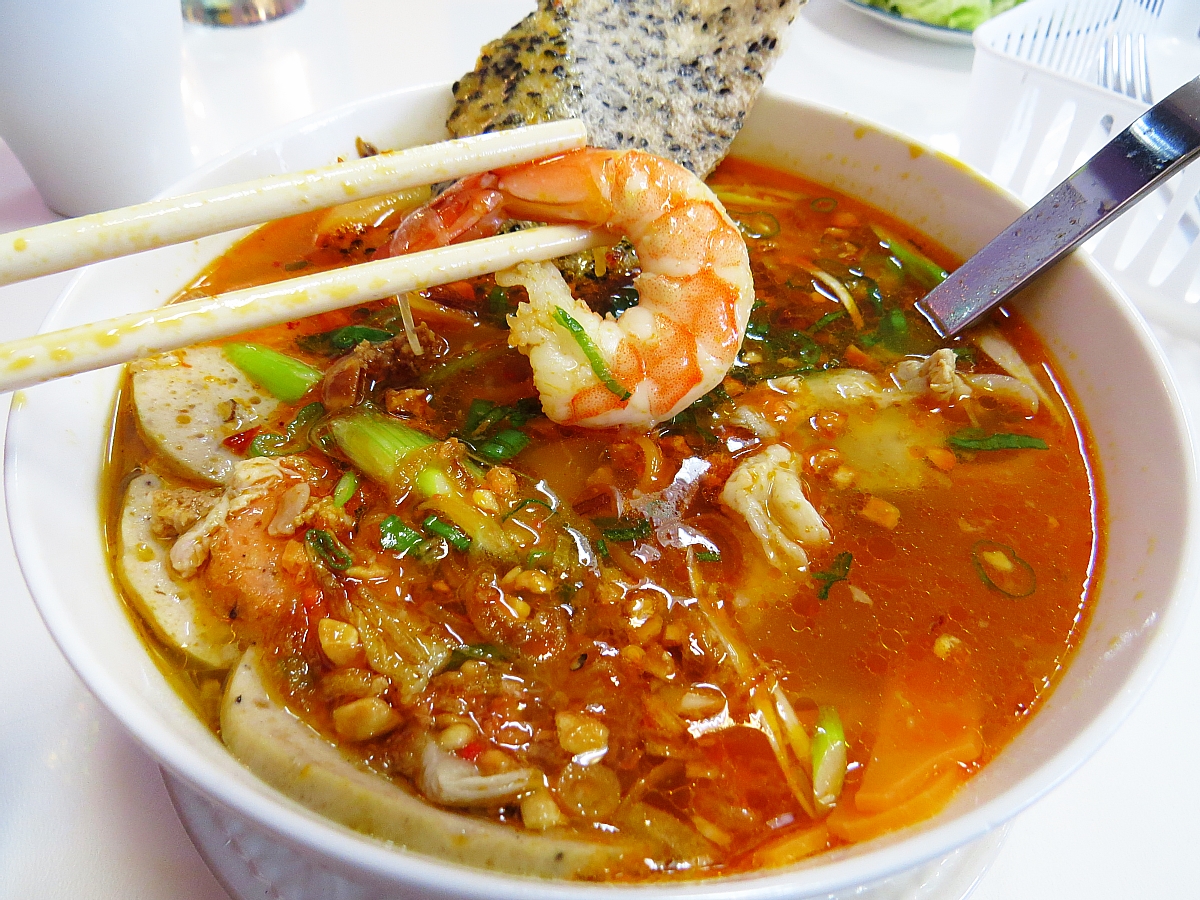 This soup is only served on Saturdays, and often sells out by noon. I recommend having it for breakfast. The slow simmered pork broth will cure you from any hangover you might have. And, the rich aroma that comes from the bowl of steaming soup will have you awake in no time at all. The rice noodles are made with turmeric, and the soup has a plethora of ingredients from shrimp, pork ribs, pork meatloaf, sliced and ground pork, and a sesame rice cracker to top the whole thing off.
It's messy, it's sensuous, it makes you feel things you didn't know soup could make you feel. I don't know how to use any other adjective to describe this soup besides saying, "it's truly fucking delicious."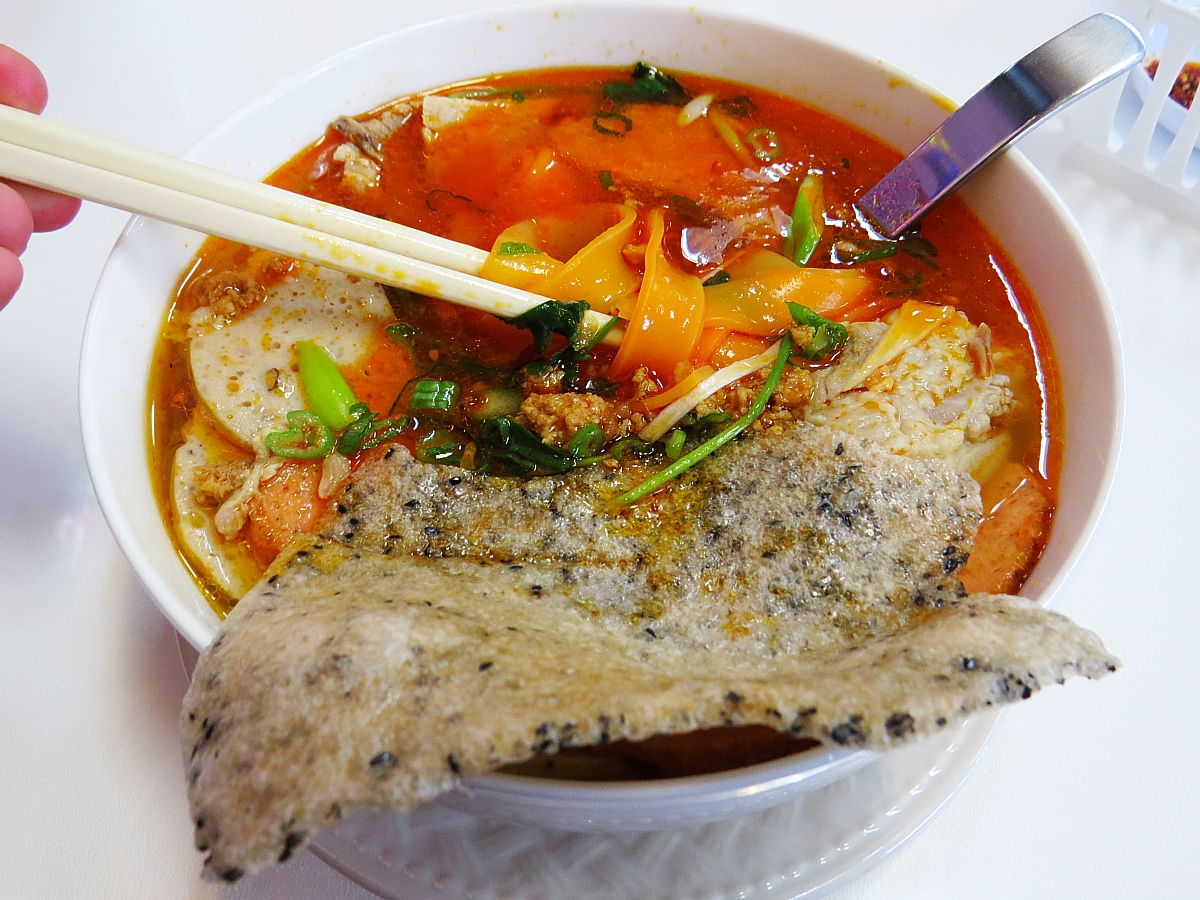 Spicy Beef Noodle Soup
When I asked Christina what her favorite soup to make was, she told me it was the spicy beef noodle soup. Though, she lamented, she can't make it as spicy as it should be or most people will think it's too hot. So, my next visit, had me devouring this one, another true winner.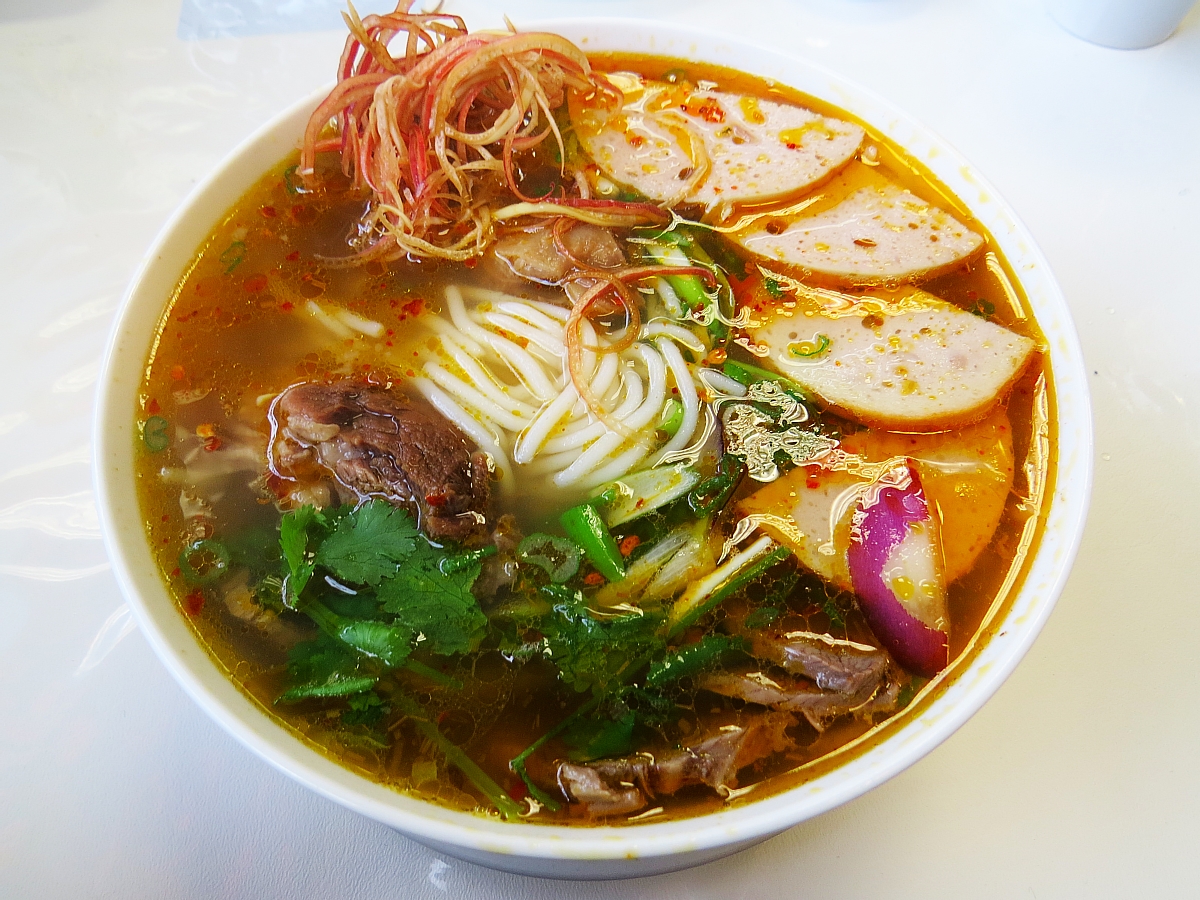 It's served with extra chilies to add to the soup (win Christina's heart by doing so), but it's served not overly spicy, so everyone can enjoy it. The lemongrass beef broth was one of my favorites and made me feel comforted and like I was back on the streets of Saigon. Ok, true, Saigon streets aren't very comforting. How about in a soup shop in Vietnam? The beef tenderloin, sliced pork, and pork meatloaf combine with the noodles and banana flower garnish to give a nice contrast of texture and flavors.
Definitely My Favorite Vietnamese Restaurant In Portland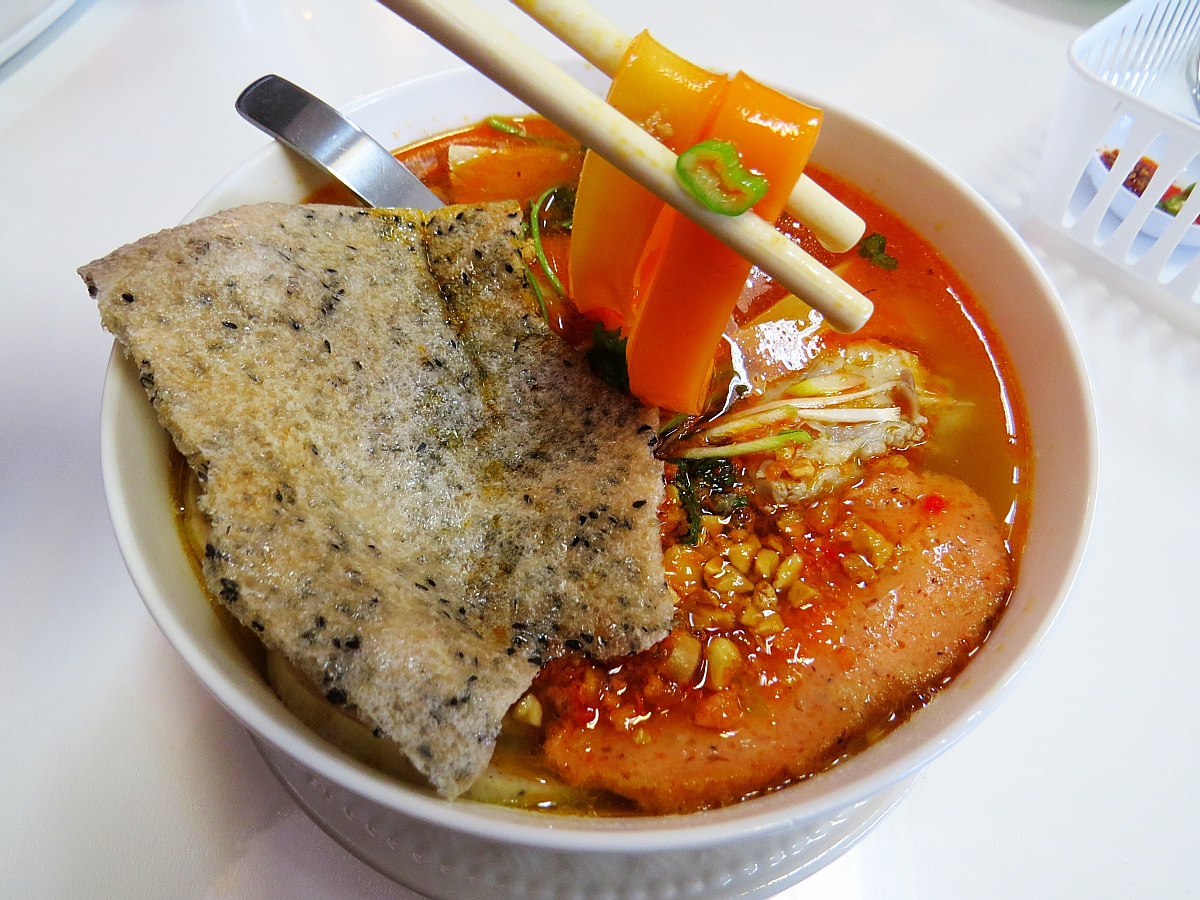 I've never eaten at a Vietnamese restaurant that does what William and Christina are doing. They aren't serving restaurant food, but home cooked food that's slowly simmered from the love in their hearts.
The soups that Rose VL Deli serves tell their story, and William and Christina are truly my heroes. To conquer the odds, to hold on to life by a small thread of hope is what you taste in the home cooked Vietnamese soups at VL Deli. These soups are a taste of history, of tears and joy. You can taste life in these soups. The flavors meld together the way the people of this country once melded together. Really when it comes down to it, I imagine that the way the soups taste here, well, they taste the way love tastes. Not a fairy tale type of love, but a love that says, "I choose you." That's the kind of love that sticks and never fades away.
Address:
6424 SE Powell Blvd, Portland, OR 97206
Hours:  Monday-Saturday 9am-5pm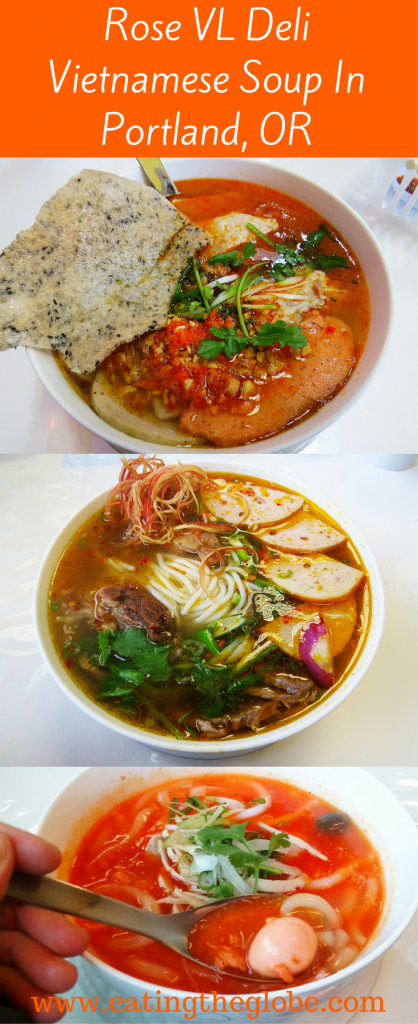 Like this article? Subscribe and never miss a post!