The Best Food Cart In Portland (And, Probably The World)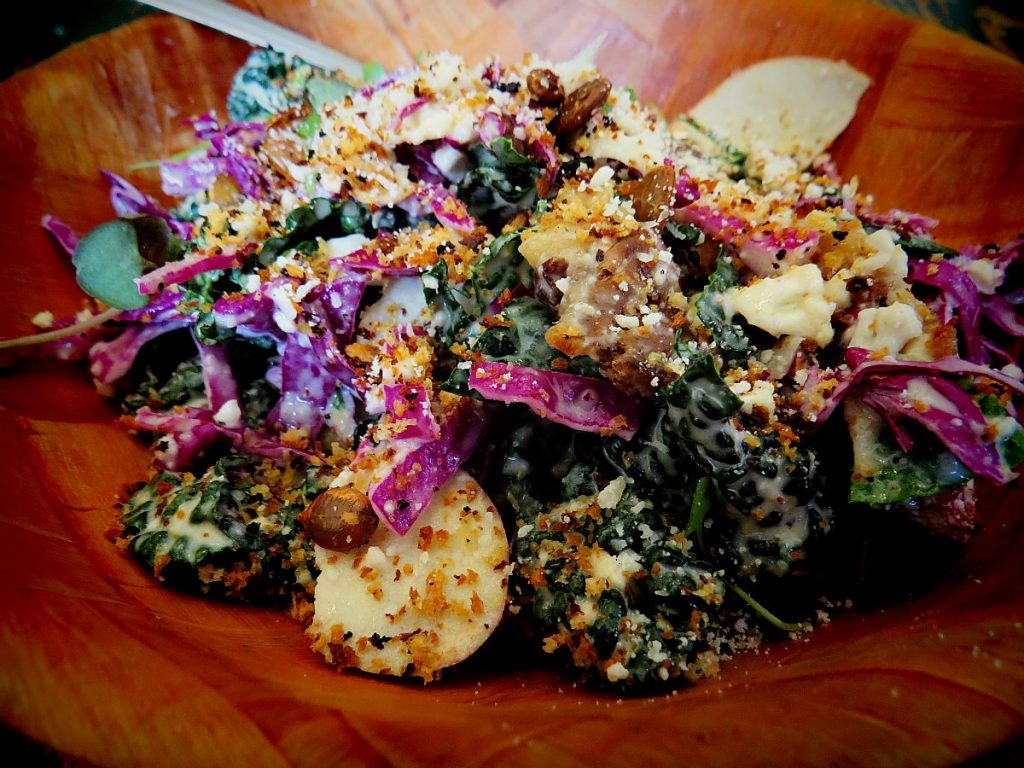 It melts off your fork and you lick it off the table it's so good.-

Jacobian Israel Vankeirsbilck
I eat at a lot of food carts. I tend to be the biggest fan of the chefs who specialize in a few dishes rather than an extensive menu. And, honestly, I'd rather eat something from a food cart any day than something that's been put on my plate with tweezers. That said, I've eaten a lot of good food all over the world. So, it really takes something special to wow me. And that's just what Gumba food cart does to me EVERY SINGLE TIME I eat there. Yes, I daresay Gumba food cart isn't just the best food cart in Portland, I think it's probably the best food cart in the entire world.
What To Order At Gumba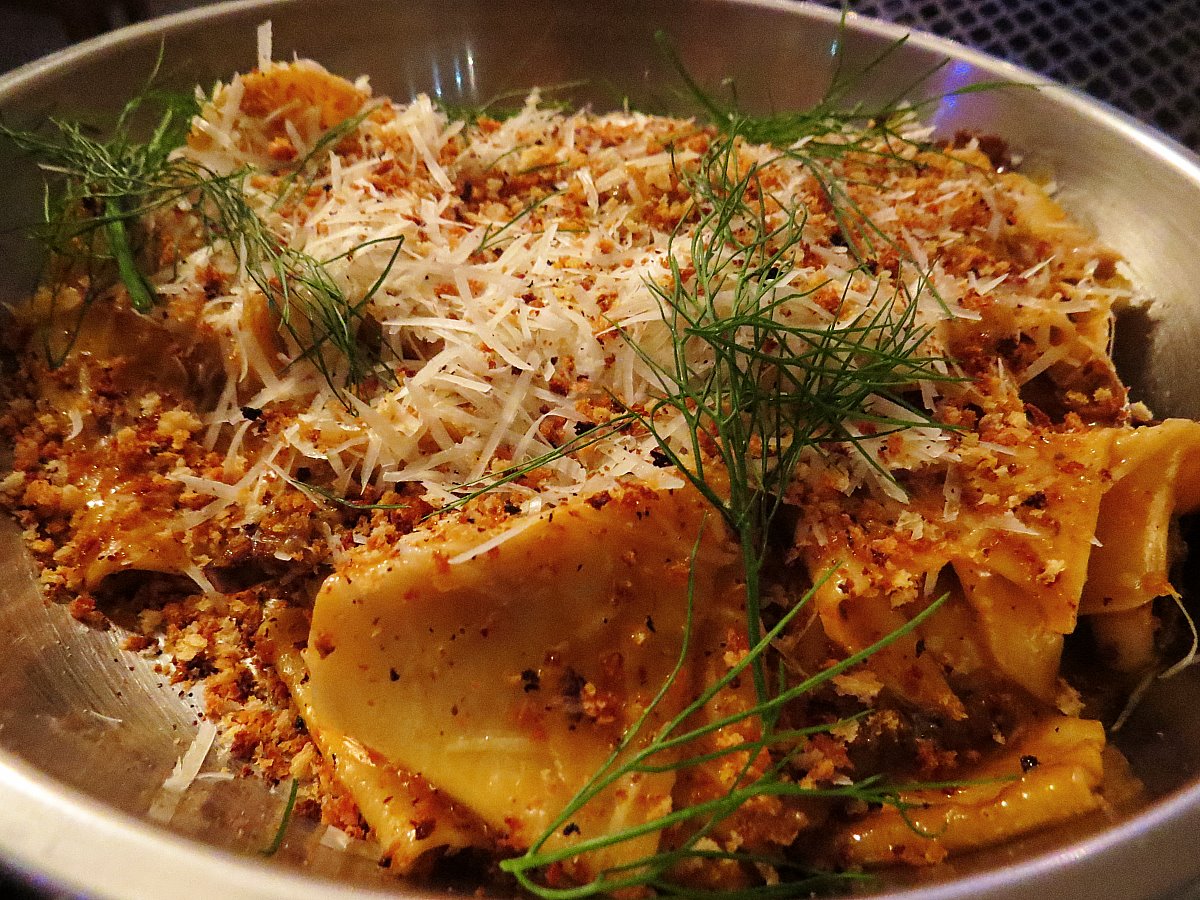 Jesus, the chef, makes what he considers to be Oregon-style Italian food and whatever else he is in the mood to make. He always has some standards on the menu, but it's always his specials that I tend to lean towards. (and that he tends to sell out of.)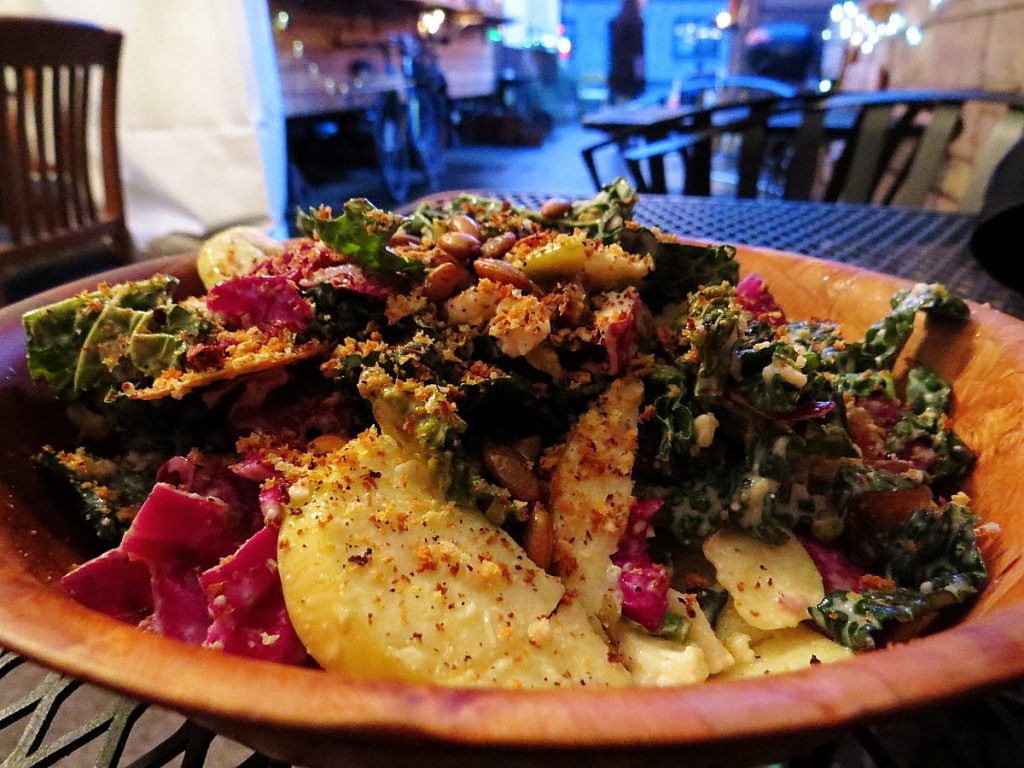 The Fall shaved salad he makes is my absolute favorite salad anywhere. I have never had a salad with dates in it, and they add pure magic to the salad. I also love the crunch of bread crumbs and the dressing on this salad turns veggies into something special.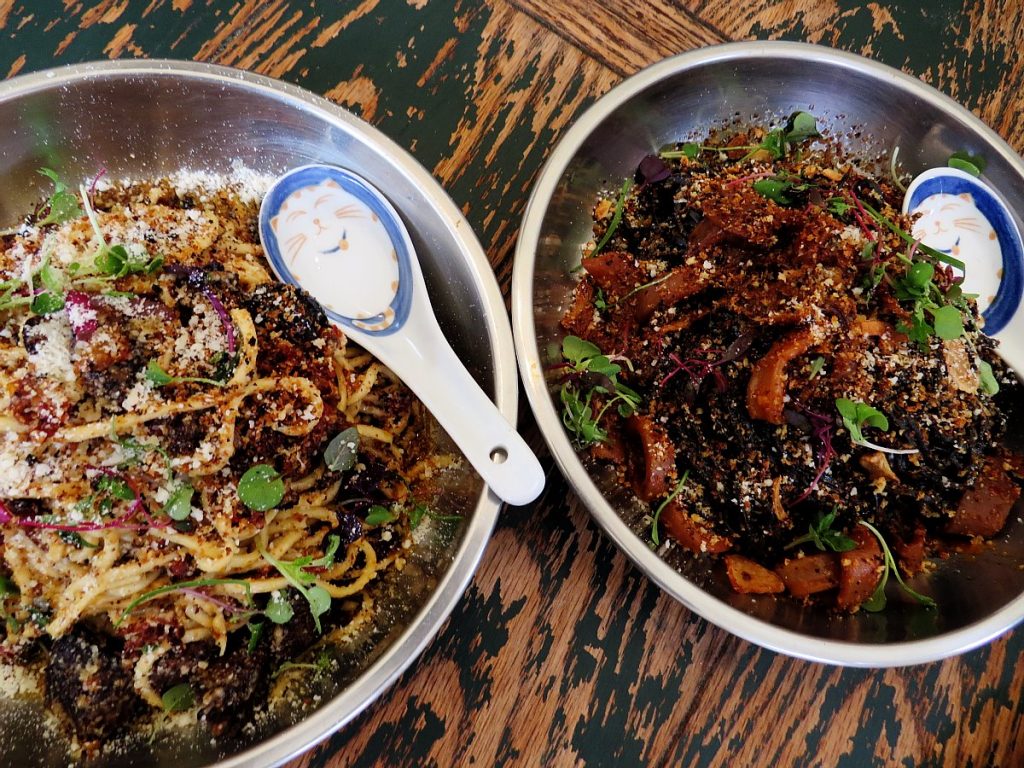 He makes many of his pastas from scratch. My favorite was the handmade pappardelle with braised short rib sugo which left me swooning. I've also had his squid ink spaghetti with calamari braised with tomatoes and fried chilies. This dish is a recurring special that you won't want to miss. The egg chitarra pasta with blood sausage, sundried tomatoes, almonds, garlic, and anchovies also rocked my world.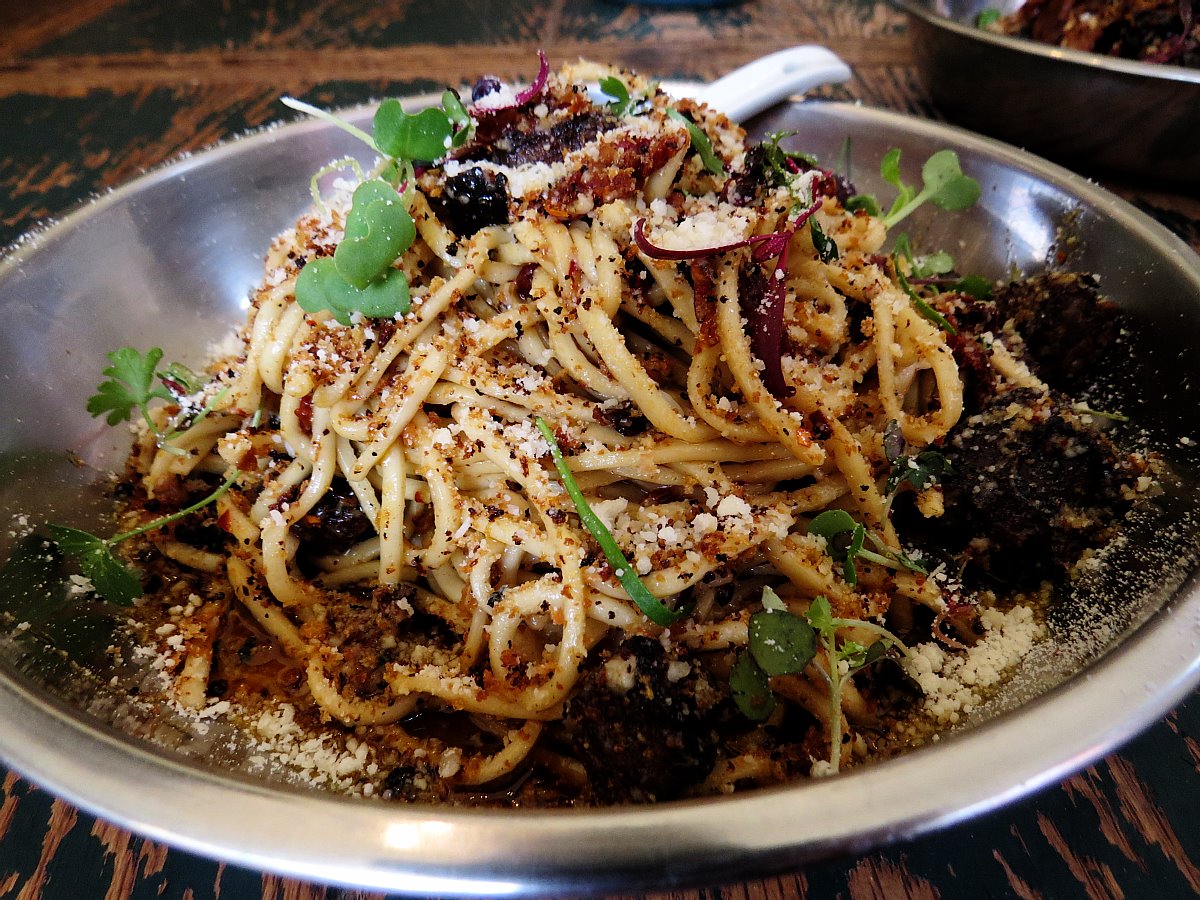 Why Gumba Is The Best Food Cart In Portland
So what is it about the food at Gumba food cart that sets it apart? Well, I'm convinced that there's nothing that Jesus can't make that isn't perfect. Seriously. Every single thing I've eaten of his has been the absolute best version of that type of food that I've had. The way he combines flavors is just incredible.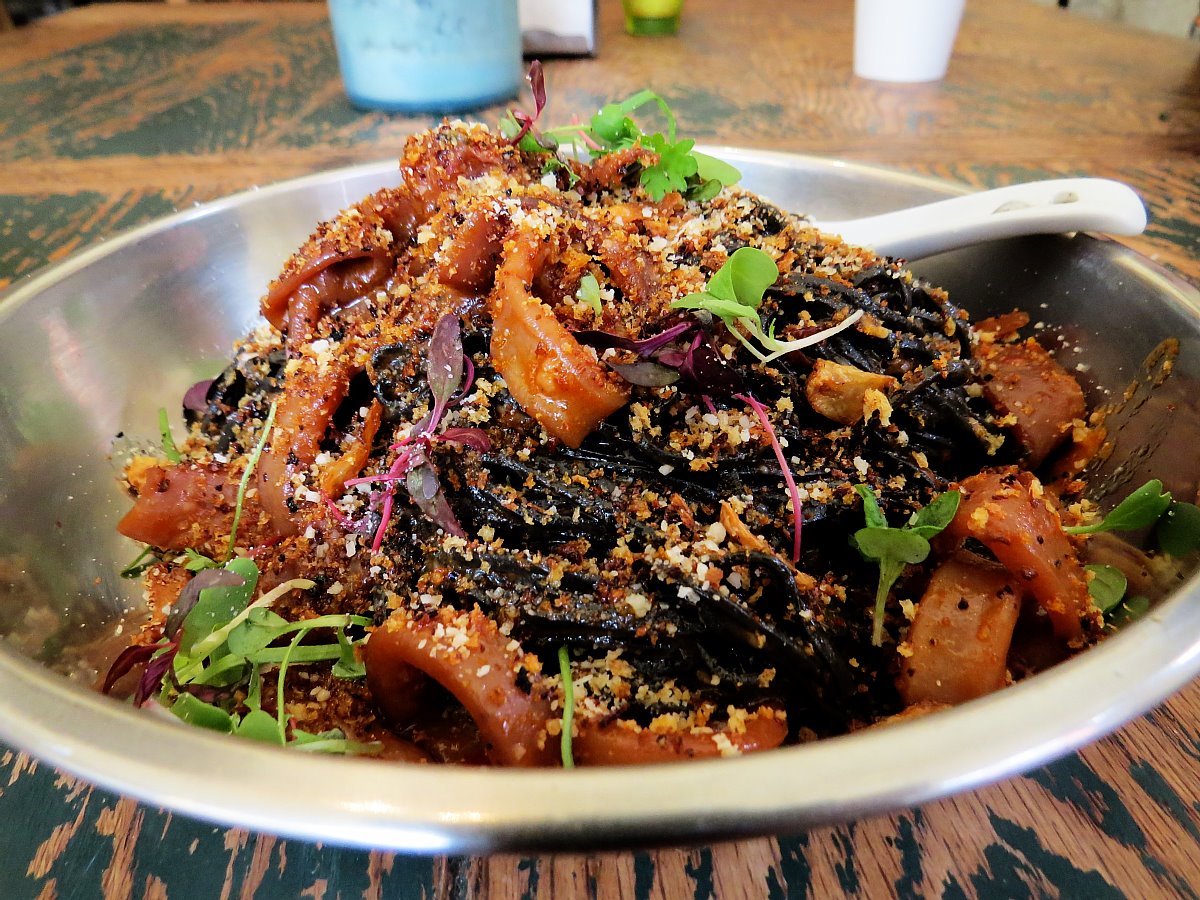 Everything you eat there is vibrant, the flavors just beckoning you to have just one more bite. They are the type of flavors that expand with every bite, rather than a few bites and then your taste buds have caught the wandering eye, already bored with what's on the plate. Every bite seems to bring more depth, more layers of flavors, and, seriously, if Gumba food cart was a little closer to where I live, I'd stop cooking altogether and just eat there every night.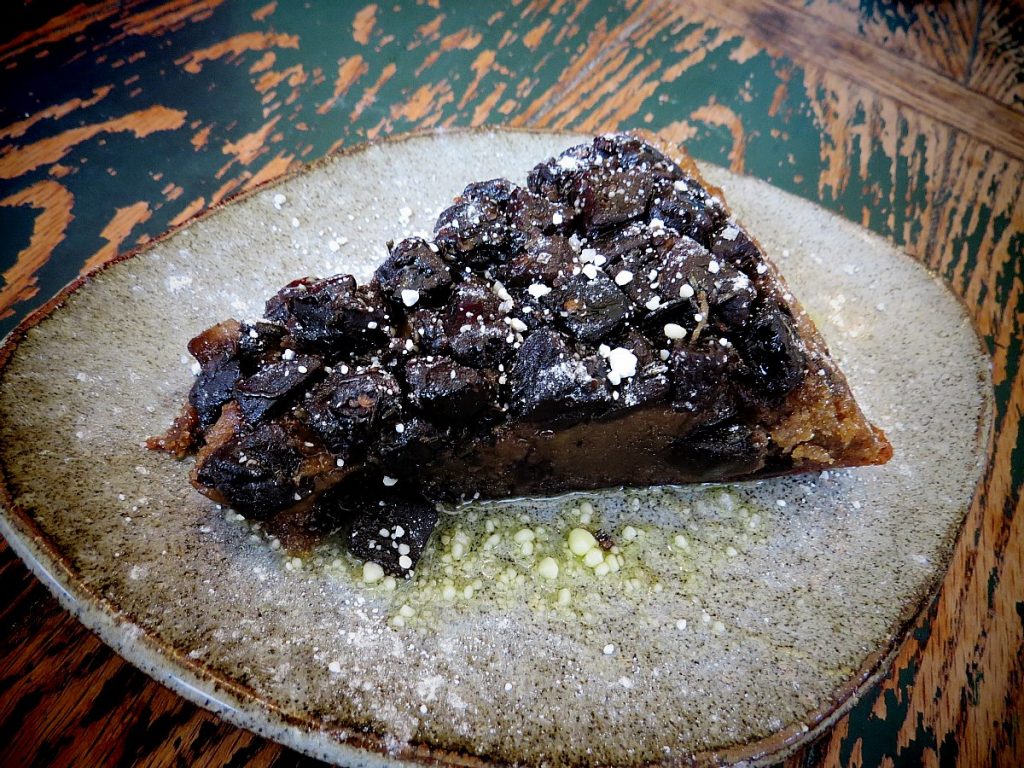 Jesus is also known for sometimes combining unusual flavors such as in his famous dessert, the olive oil upside down cake with rosemary caramel and eggplant. It may sound strange, but he often sells out of it, that's how popular it is.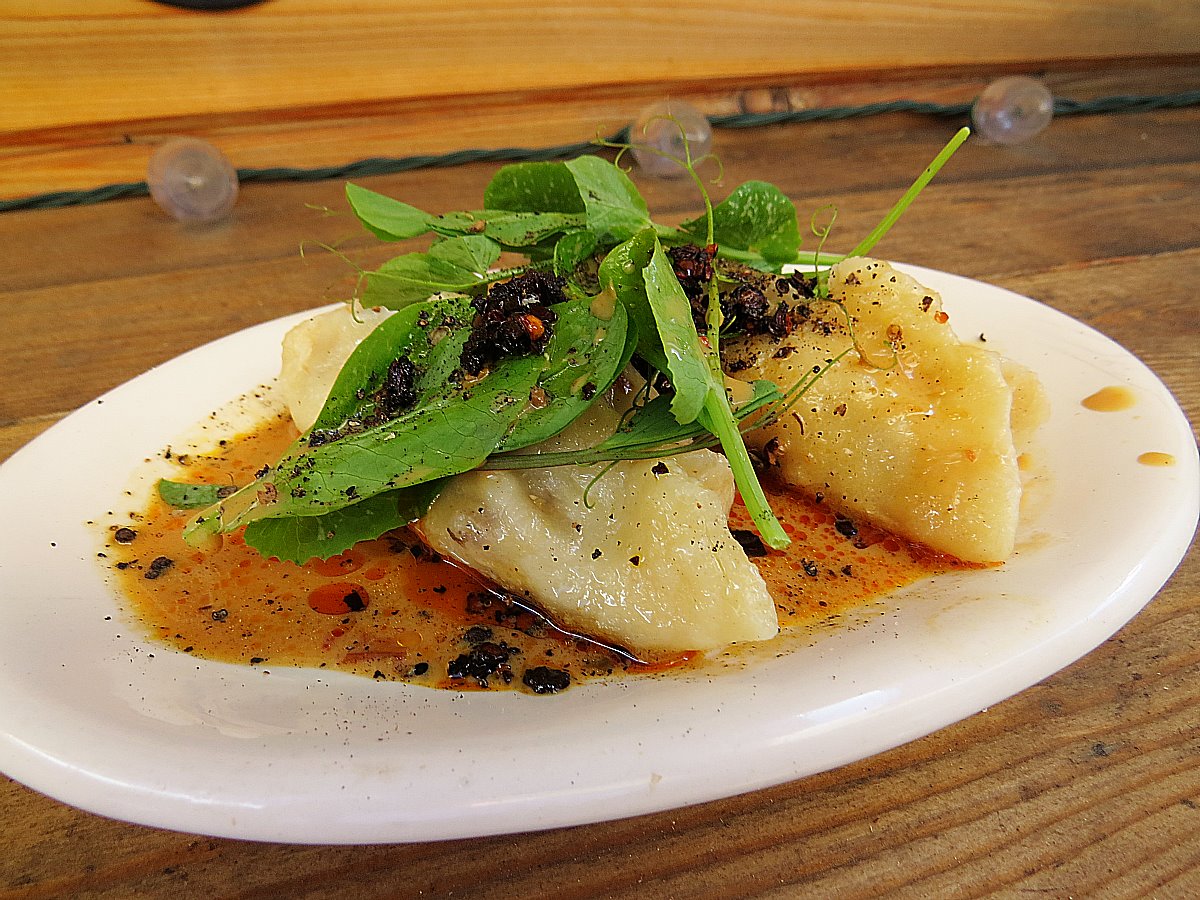 One of the specials at Gumba food cart were the crab and pork rind dumplings, and they blew any other dumplings I've ever had right out of the water. So flavorful! The dumpling part had the perfect chewiness, and the sauce they sat in left me exclaiming, " How does he do it?" Jesus also makes soups which I have yet to try, and he is also known for his pizza frittas, topped with mozzarella that he makes himself.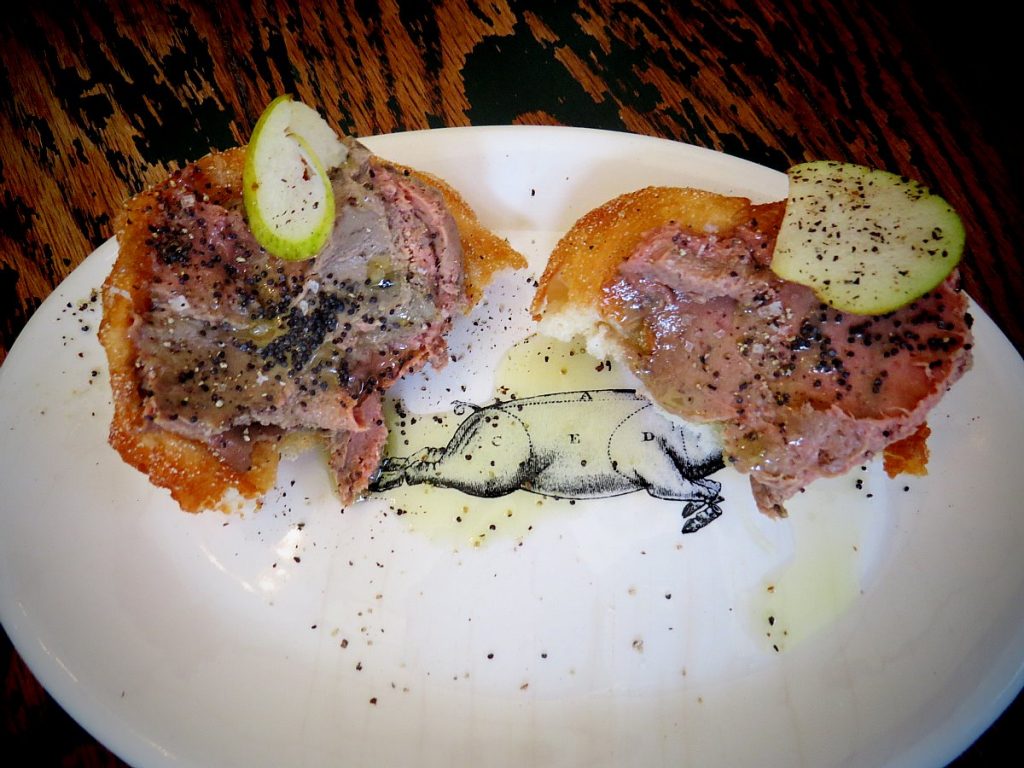 If you're looking for the best food cart in Portland, look no further than Gumba. Go hungry and prepare to be astounded.
NE 23rd Ave & Ne Alberta St.
(503) 975-5951
Closed on Monday and Tuesday
Like this article? Subscribe and never miss a post!