The Best Asian Food Carts In Portland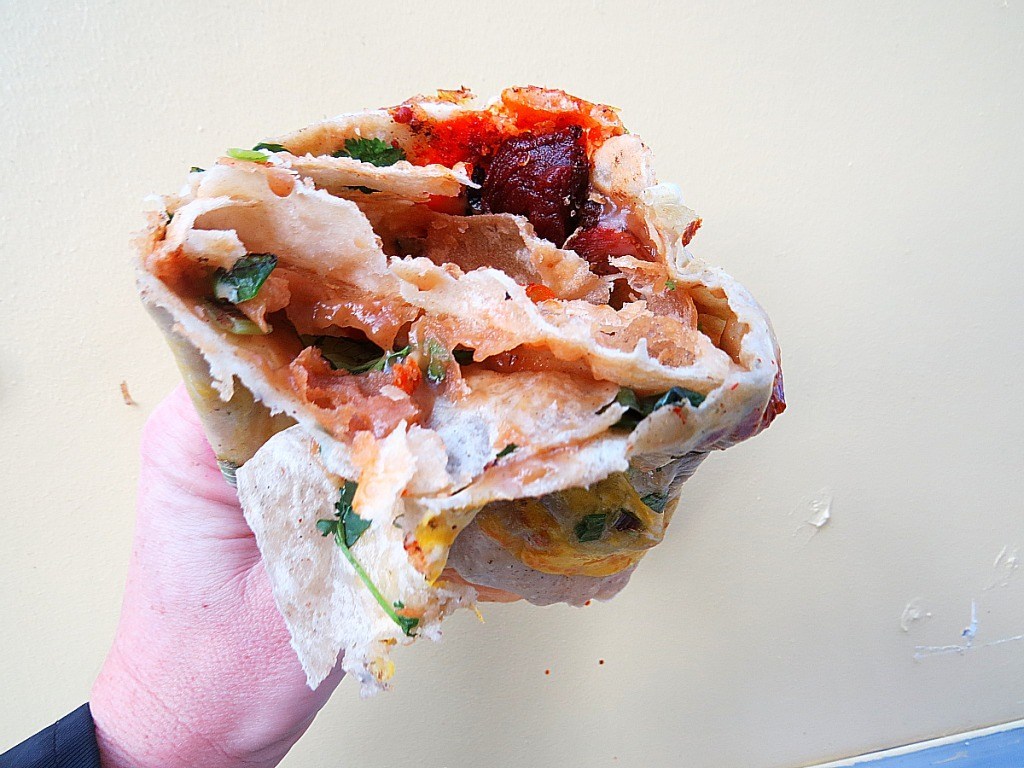 One thing is for sure. You have an endless number of Asian food carts to choose from in Portland. I've narrowed it down to my very favorites, to the ones that have something unique to offer, and who don't Americanize their food. These are my recommendations for the best food carts to try.
The Asian Food Carts In Portland You Must Try
1. Matta PDX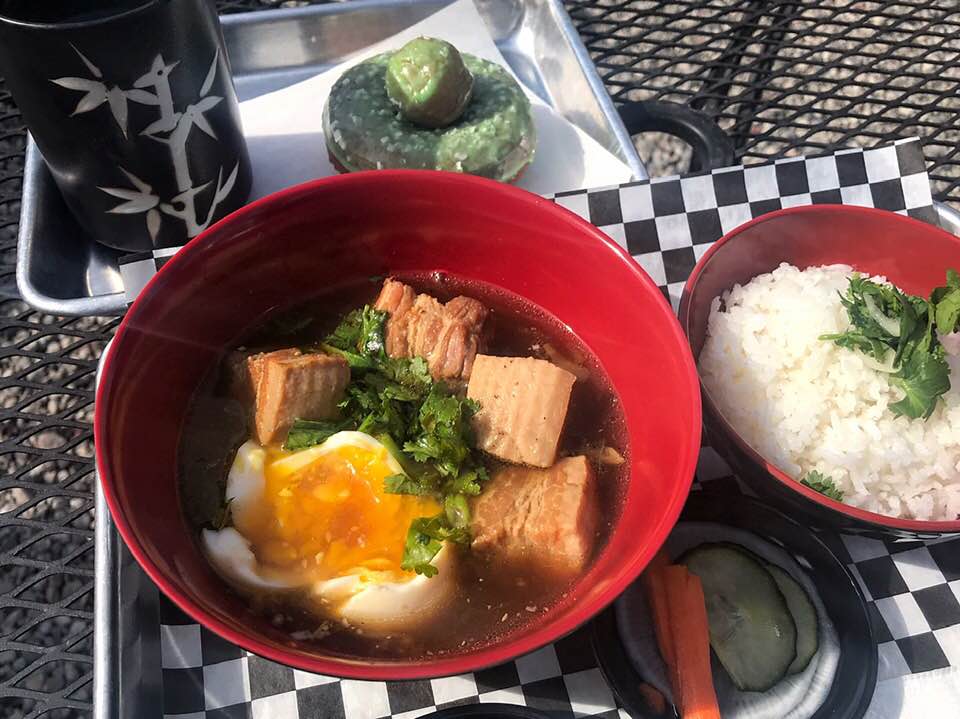 Matta PDX makes Vietnamese soul food, and I have to say it's the best Vietnamese food in all of Portland. Well, OK maybe it's tied with Rose VL Deli. Make sure to order the Thit Ko on Saturdays which is pork belly braised in a broth of chilis, caramel, and coconut, and paired with a soft boiled egg. There are very little few things I eat that take me over the top, but this meal is one of them. Van learned to make this dish from his auntie and I've haven't had Vietnamese food this good since, well, Vietnam. Also, do not miss that pandan doughnut. Just when you think things can't get any better, they do.
2. Kesone Asian Fusion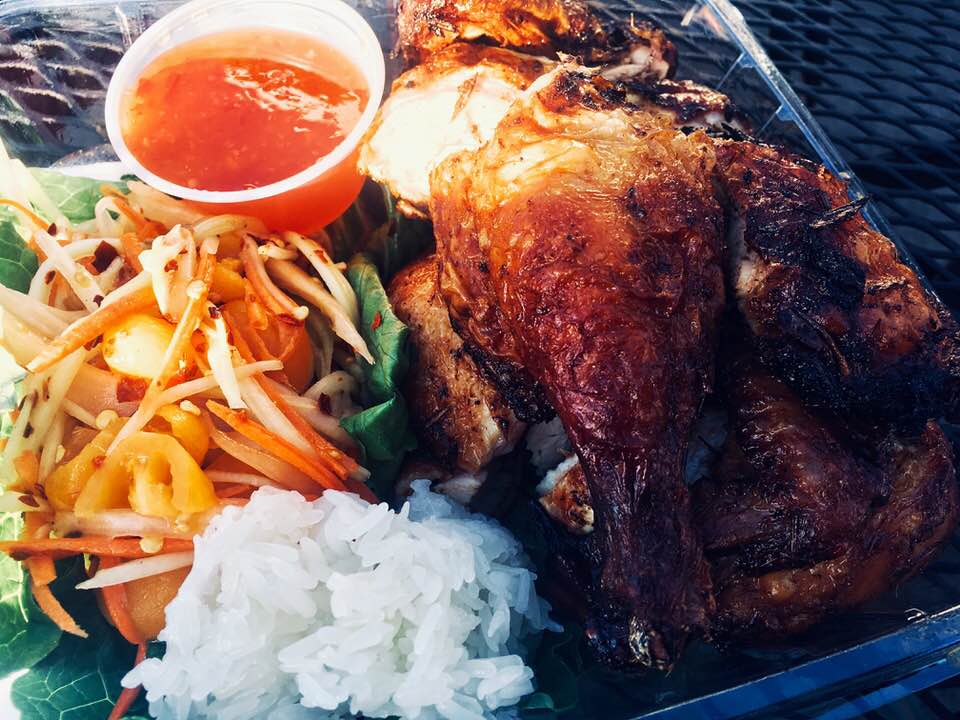 Kesone makes Laos and Thai food, and it's my favorite Laos and Thai food in Portland. Located at Cartlandia, Kesone Asian Fusion is the real deal. My favorite dish is the Nam Kao Vientianne which is made with crispy rice, coconut shavings and either chicken, pork or tofu and Laos herbs and seasonings. You eat it with lettuce leaves, and it's the perfect summer meal.
I also love her Gai Yai, the game hen that is marinated in lemon grass and pineapple and served with Asian coleslaw and sticky rice. Her larb is also great, as is the Sai Uah Lao, the Lao sausages served with sticky rice. You just can't go wrong here. I've been so many times, and still have yet to try everything on the menu!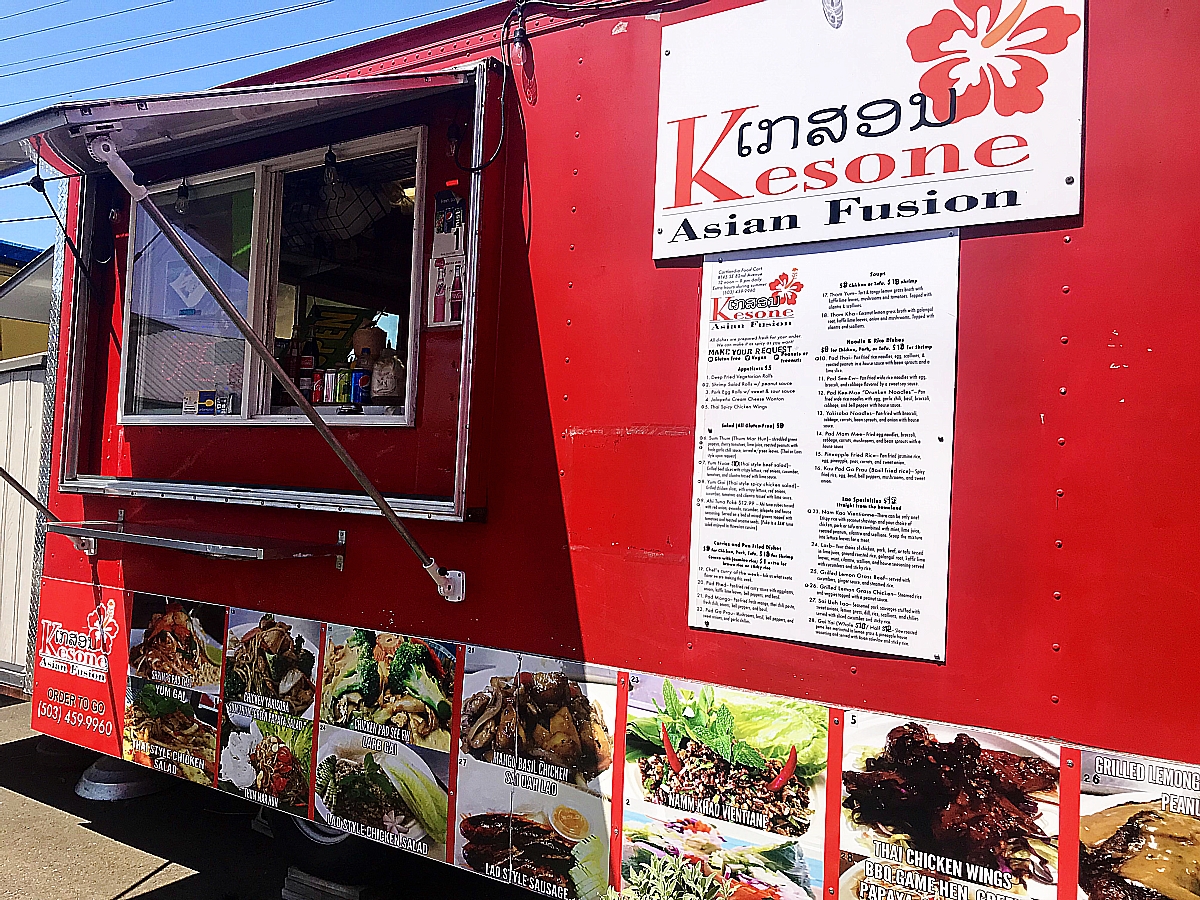 3. Stretch The Noodle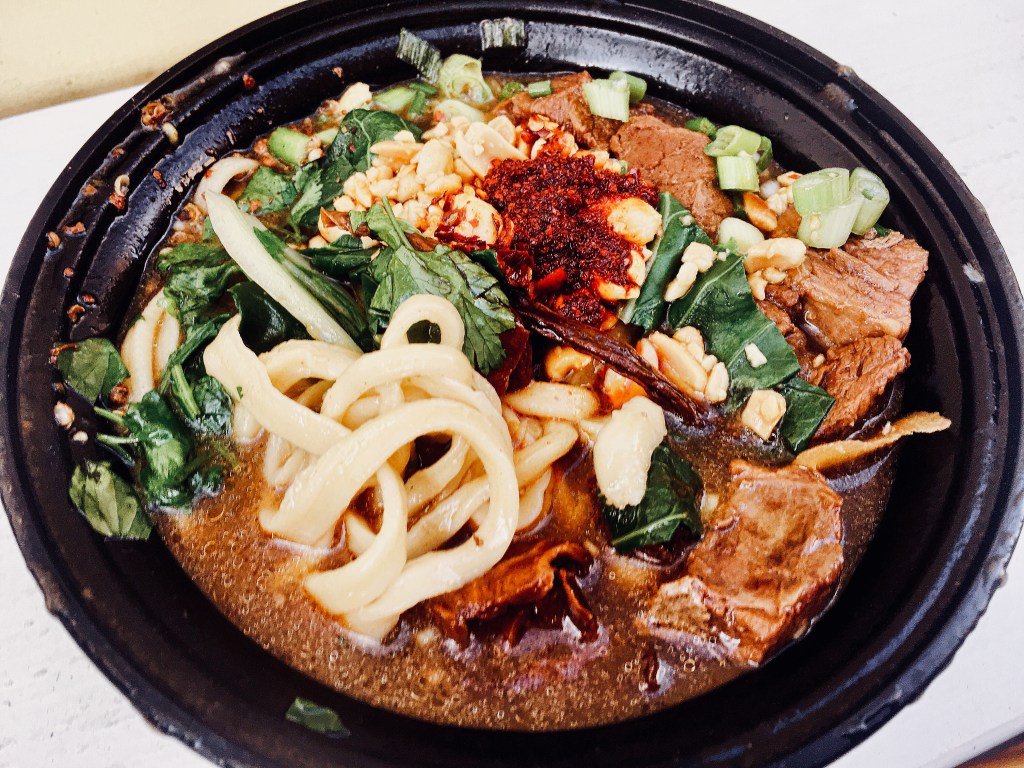 If you're looking for an Asian food cart that actually makes you feel like you're in Asia, get to Stretch the Noodle. The hand pulled noodles they make will have you swooning. Xuemei Simard puts on quite a show, as she makes the noodles right in front of you while you wait. You can tell she loves what she does, and it shows in her food. Make sure to order the Sichuan beef bone noodle soup with it's achingly tender beef.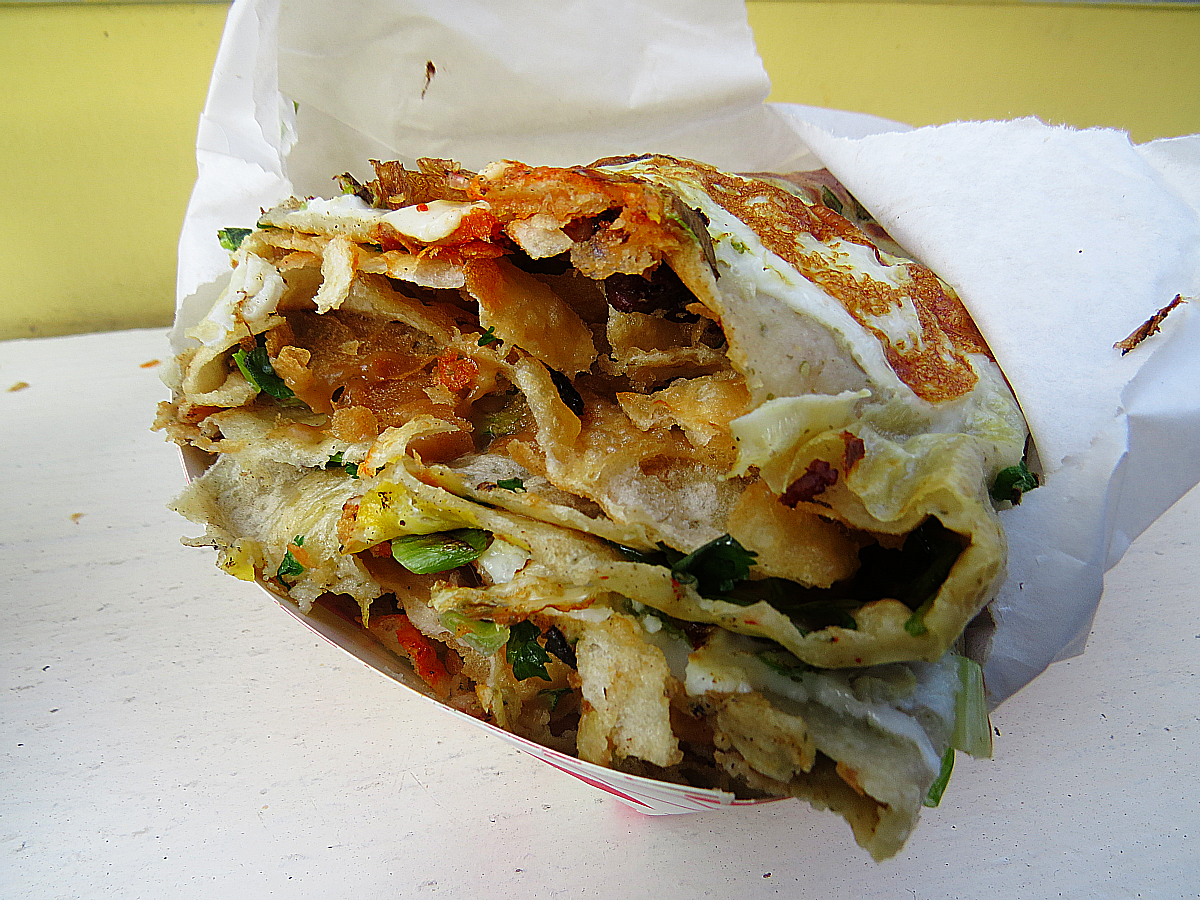 They also make a really good jian bing crêpe. I highly recommend getting it with bacon, as the bacon is high quality and really makes the crêpe. The crêpe is super crunchy and everything a jian bing should be.
4. Nong's Khao Man Gai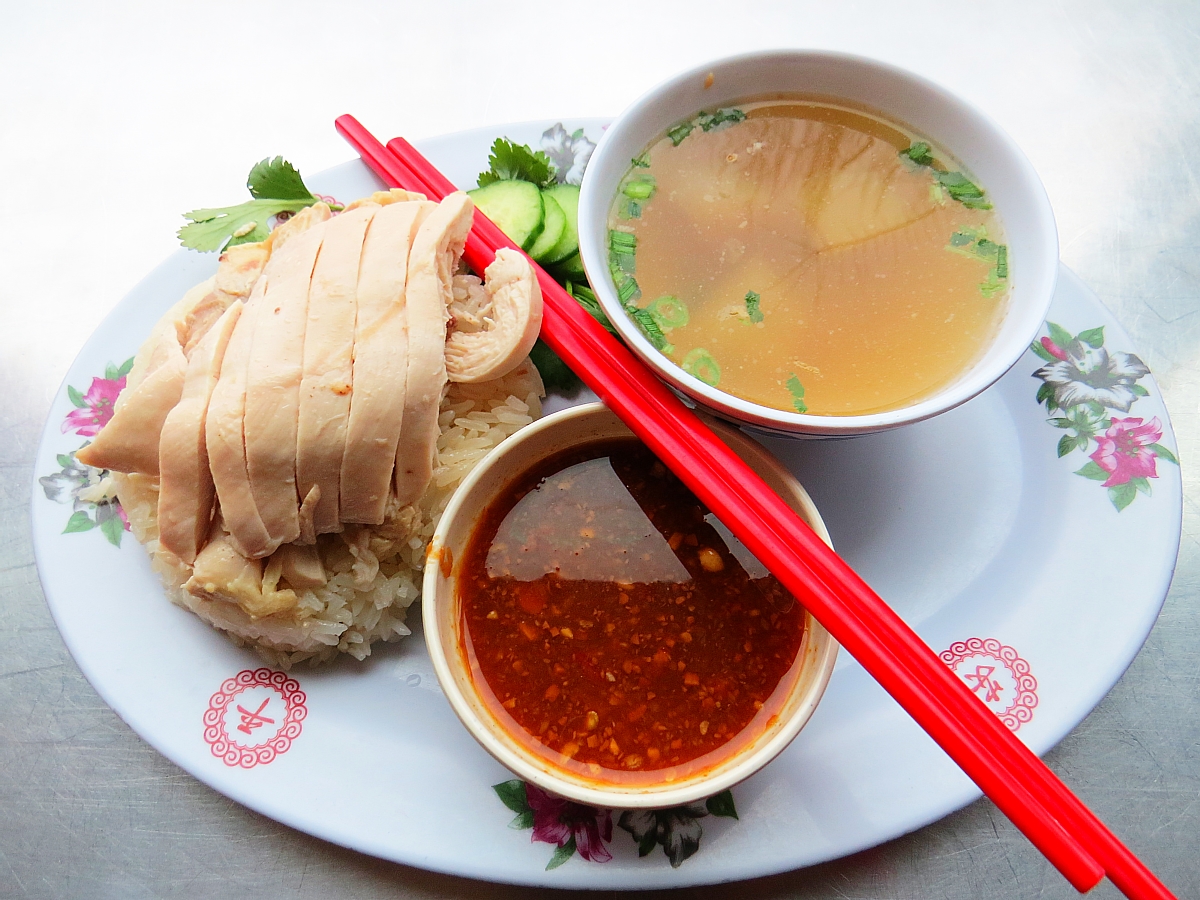 Khao Man Gai is one of my favorite Asian dishes, and it doesn't get better than at Khao Man Gai.They poach organic chicken in chicken stock and Thai herbs and serve it with jasmine rice and a sauce made of ginger, garlic, Thai chilies, vinegar, and soy sauce. The chicken is juicy, the rice flavorful, and the light soup that comes with it is the perfect antidote to the Portland rain.
5. Thai Carnation
View this post on Instagram

Thai Carnation is an excellent Thai food cart, and the best part is they also deliver. The salad rolls and peanut sauce are phenomenal. Also, I really enjoyed the Thai chicken wings that came with pineapple fried rice. While waiting to take my food home, I tried some of the homemade coconut ice cream, and it's just like what you get in Thailand! On my next visit, I had the Panang salmon which was also cooked perfectly. The entire menu is full of Thai comfort food, and the prices are very reasonable.
Like this article? Subscribe and never miss a post!