Two New Portland Food Carts To Wow You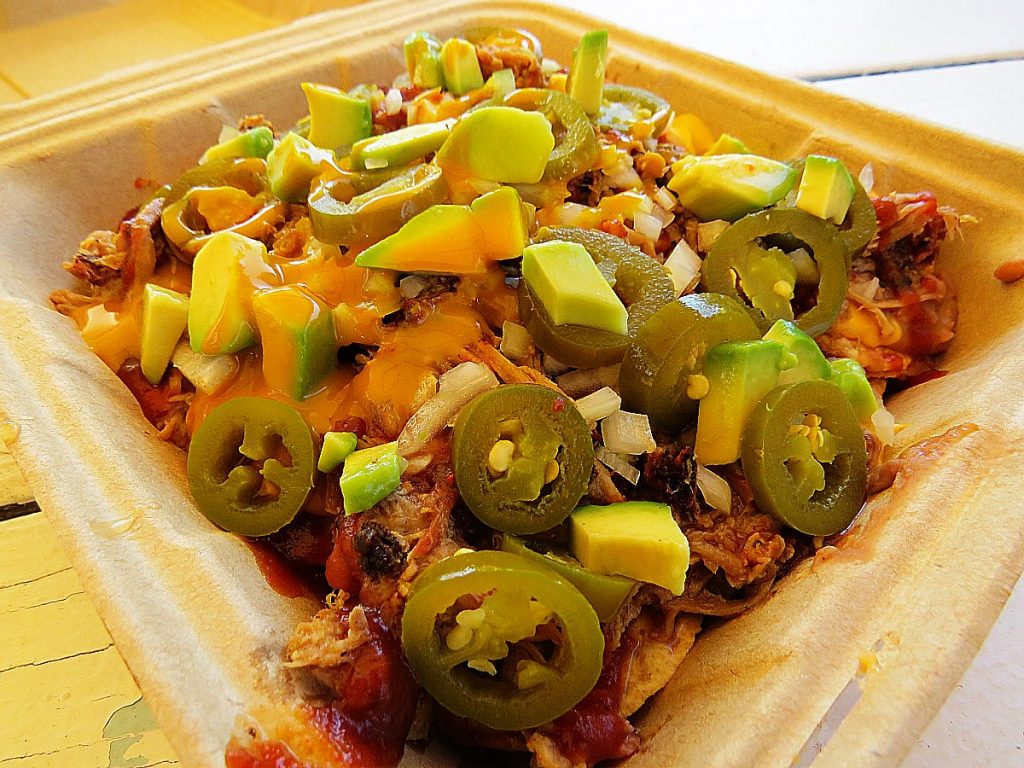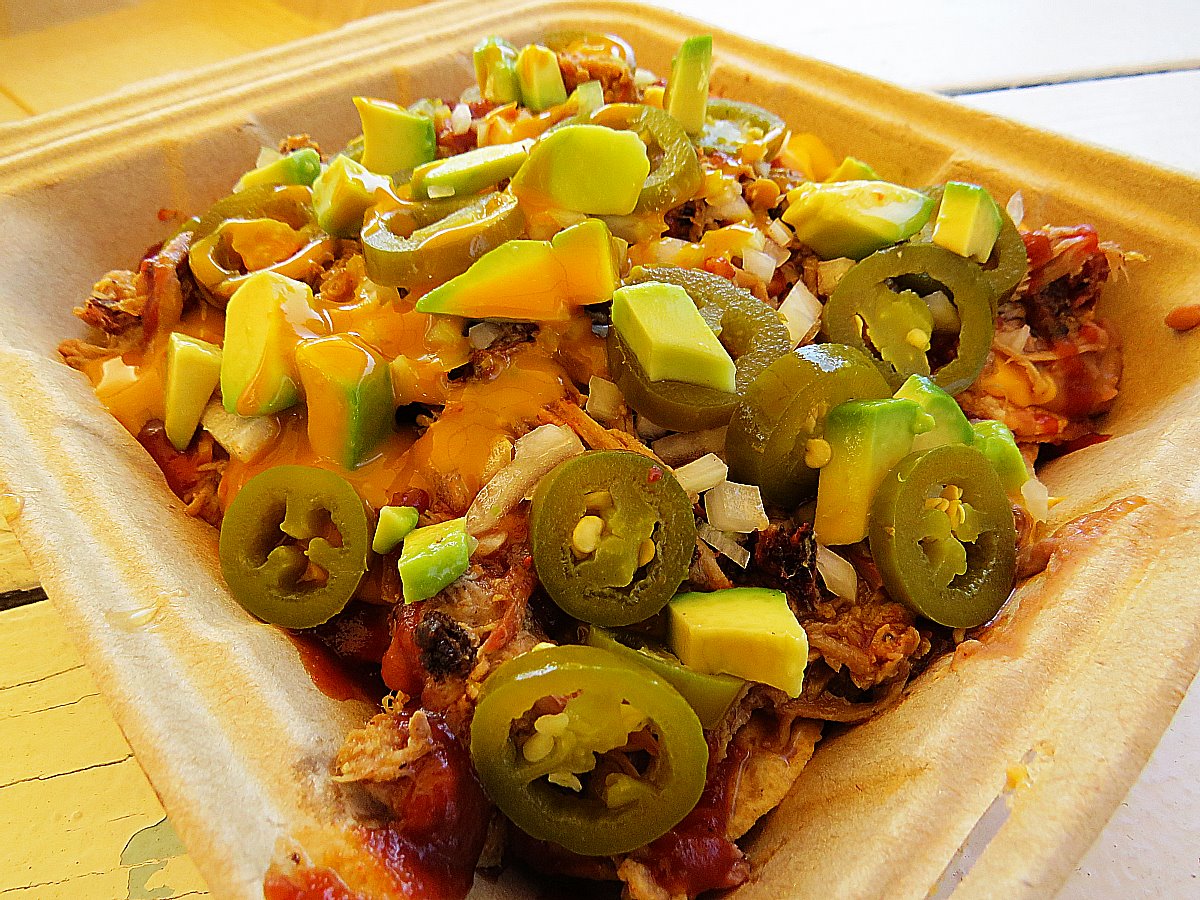 There are two new Portland food carts that you are going to definitely want to go check out. They are both in the Killingsworth Station food cart pod at 1331 N Killingsworth Street. So, if you live in North Portland, the location is definitely convenient. The pod has a covered area with a heater, so don't let the rainy cold weather stop you from eating some amazing food.
The Portland Food Carts To Try
1. Bark City BBQ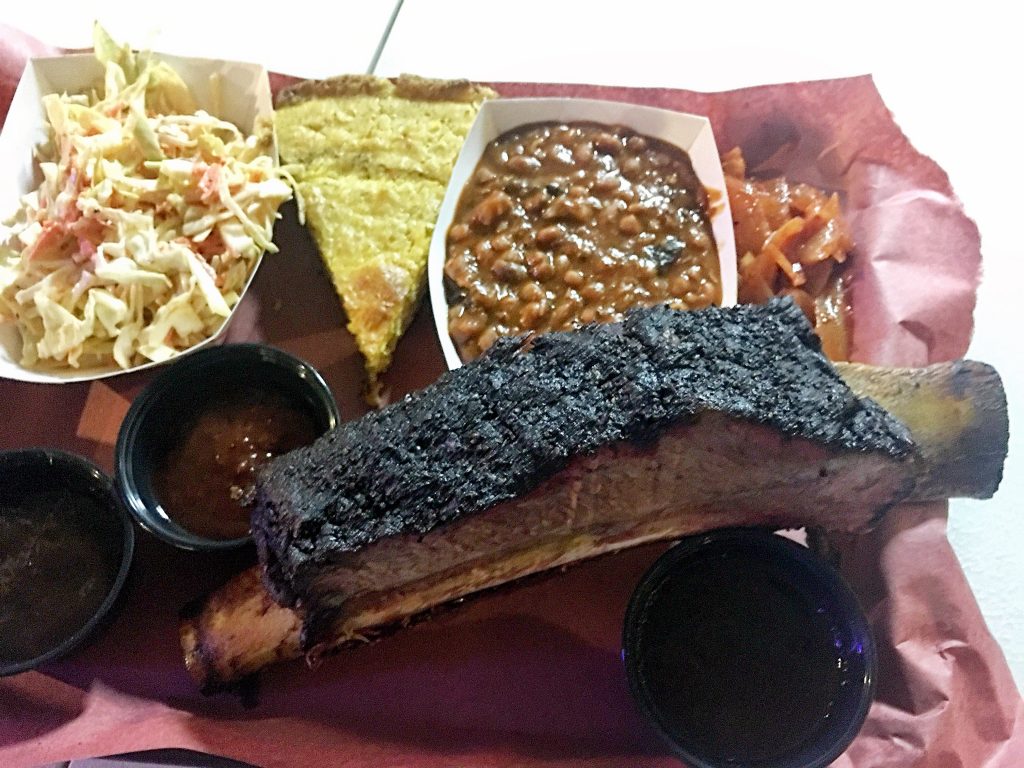 Bark City BBQ wasn't around when I wrote my article on the best BBQ in Portland, or they would definitely be on it. I swooned when I tasted the Painted Hills coffee-rubbed beef rib special. Mike, the owner of Bark City BBQ does oak-smoked BBQ, and he does it well. He has a huge passion for BBQ, and that passion really shines through in the food. The sides are also perfect, especially the cornbread. Also, the sauces are homemade, and there are many sauces to choose from.
I loved the BBQ here so much that I returned the next week, so that I could have their pulled pork nachos, which are also fantastic.  The pork was tender and smoked perfectly. The pickled avocado on top really takes them over the edge.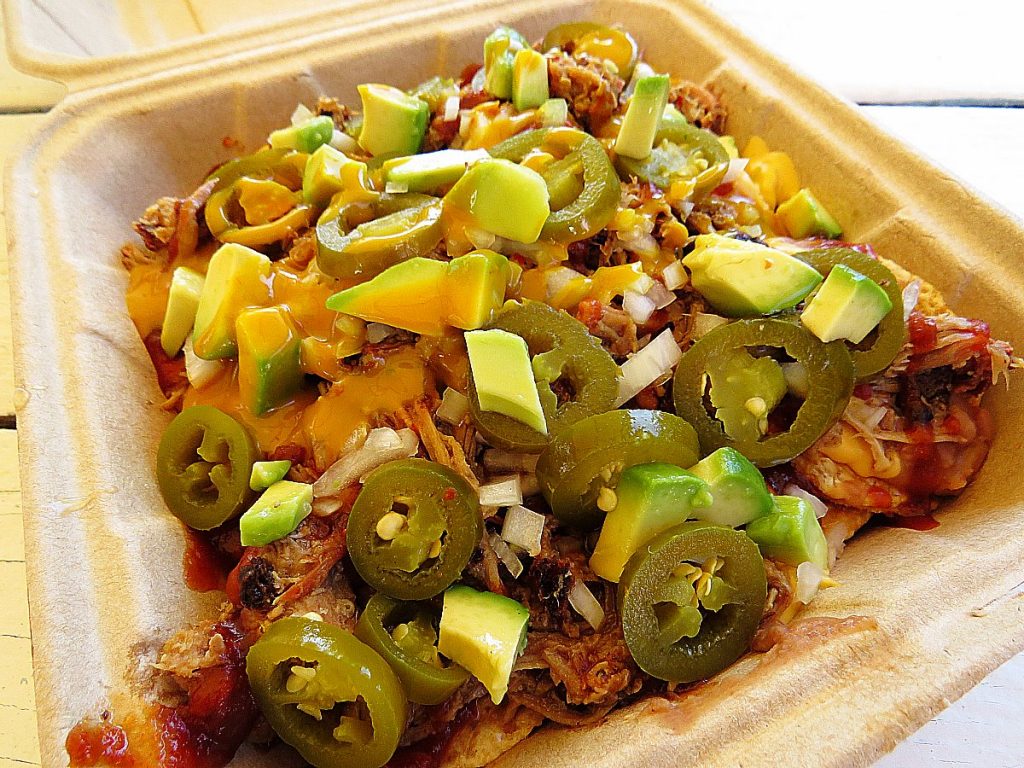 My dining companion had the pulled pork sandwich because we couldn't get enough pork! The sandwich comes with their fantastic slaw on top, and was also very tasty. I can't wait to go back and try the pork ribs, the beer links, and the chopped chicken, as I can tell that anything they make is going to be done well. I'm just loving all the options for good BBQ that Portland has these days.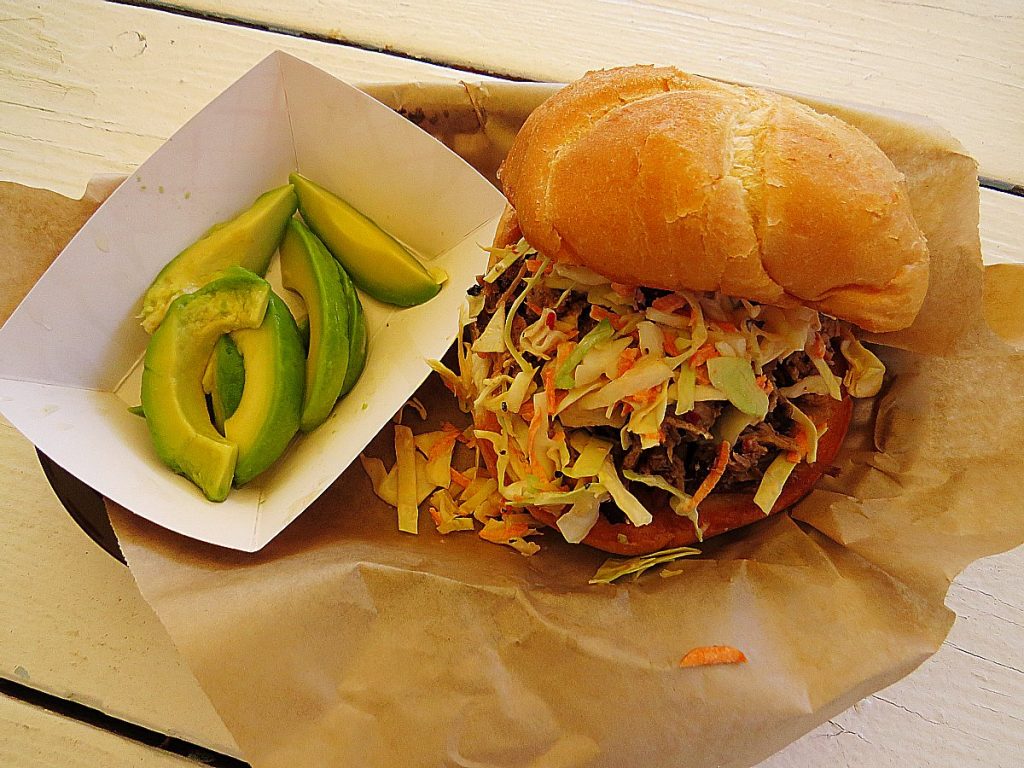 2. Mystical Eats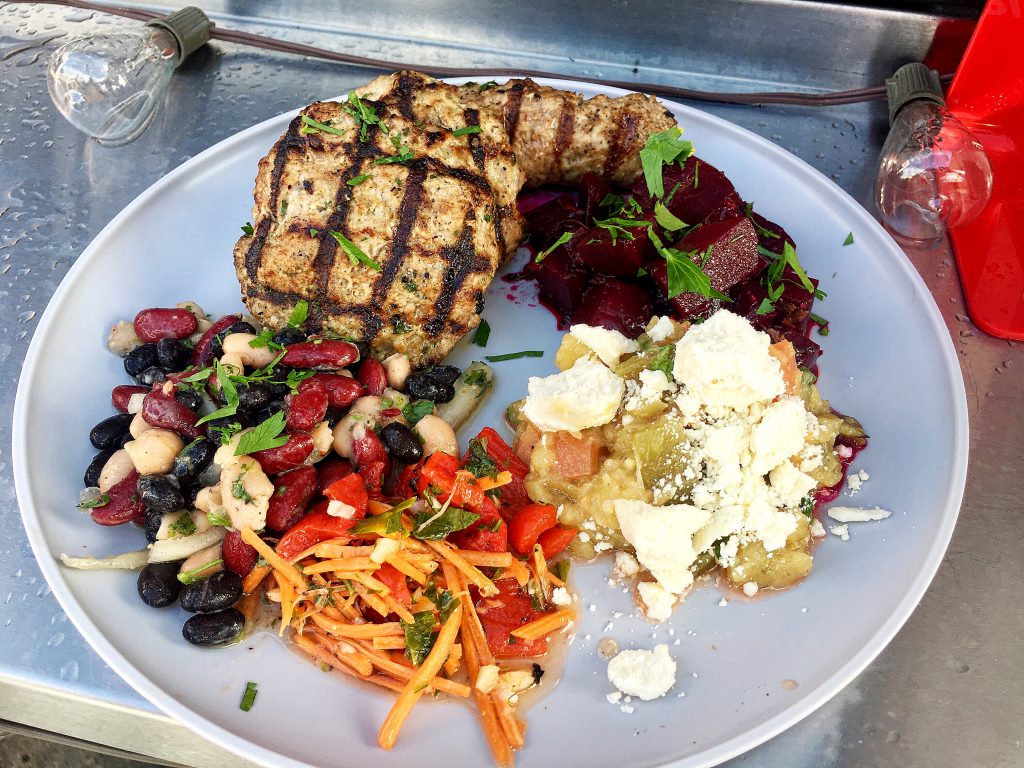 I've never eaten Bulgarian food until I ate at Mystical Eats, and wow was it amazing! All of the recipes are based on the owner Plamen's grandmother's recipes. Jessaiah, the other owner, is friendly and very passionate about the food, so if you have questions about the menu, don't be afraid to ask. I had Meshena Skara (pork kufte) and a choice of salads on the side. If you're looking for a healthy food cart in Portland, this is the place to go. If you're vegetarian, the salads alone make for a wonderful meal, even without any meat.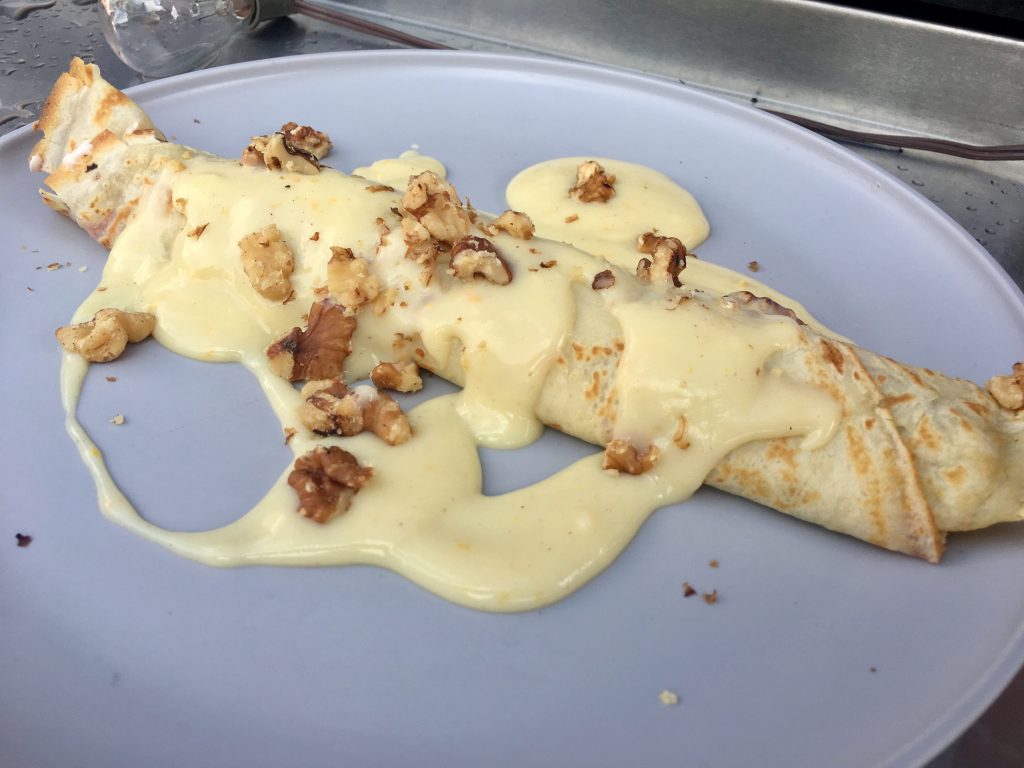 I was also very lucky to go on a Sunday when they were doing Italian plum crepes for brunch, and they were some of the best crepes I've ever had. This is the kind of place that brings community together with the culture of good food, and I can't wait to go back and try the rest of the menu.
What are some of your favorite Portland food carts? Let me know in the comments below!
Like this article? Subscribe and never miss a post!