10 Top English Foods to Eat in London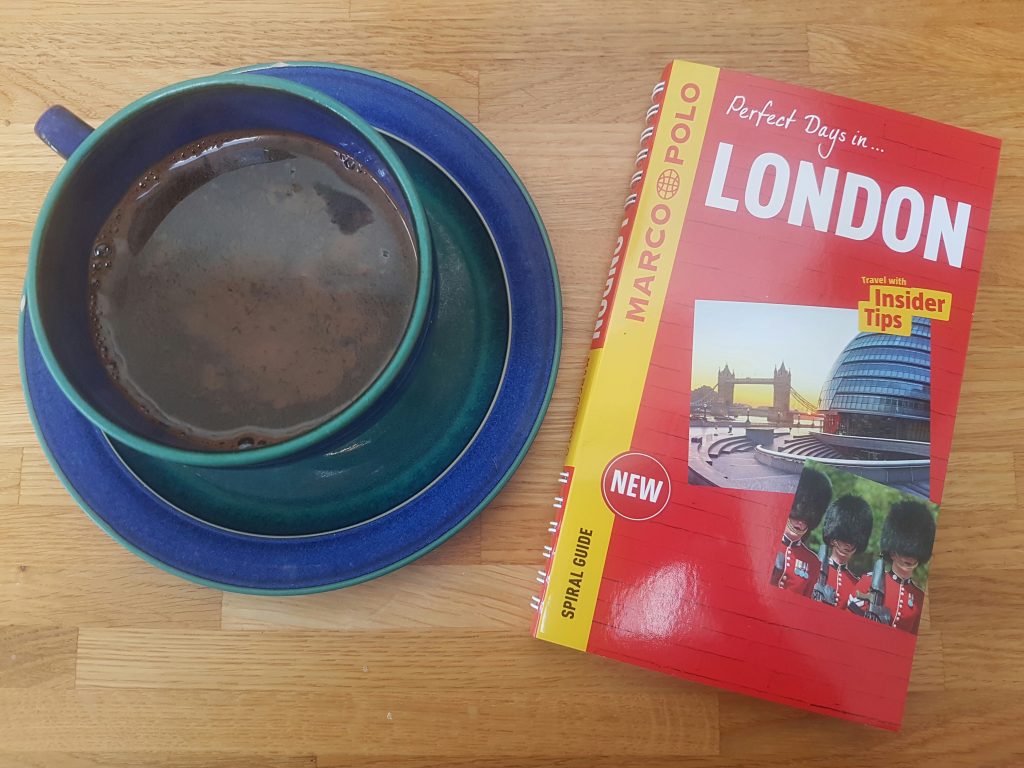 So, you're off to London. You've booked your tickets, packed your bags, worked out the top sights to see and got your Marco Polo London guide. But you're still wondering what English foods to eat in London. It's not surprising really—English gastronomy doesn't normally rank all that highly on global-cuisines-to-try lists. Unless it's for breakfast. A full English is a real treat! Anyway, I digress.
Once you begin eating, though, you'll probably be surprised at all the tasty dishes that tempt you. Sure, you'll find a HUGE amount of restaurants, cafes and street food vendors that dish up food from all over the world. You literally could eat the globe in just one city. But wouldn't it be a pity not to take at least a small nibble of London's local food?
 1. English Breakfast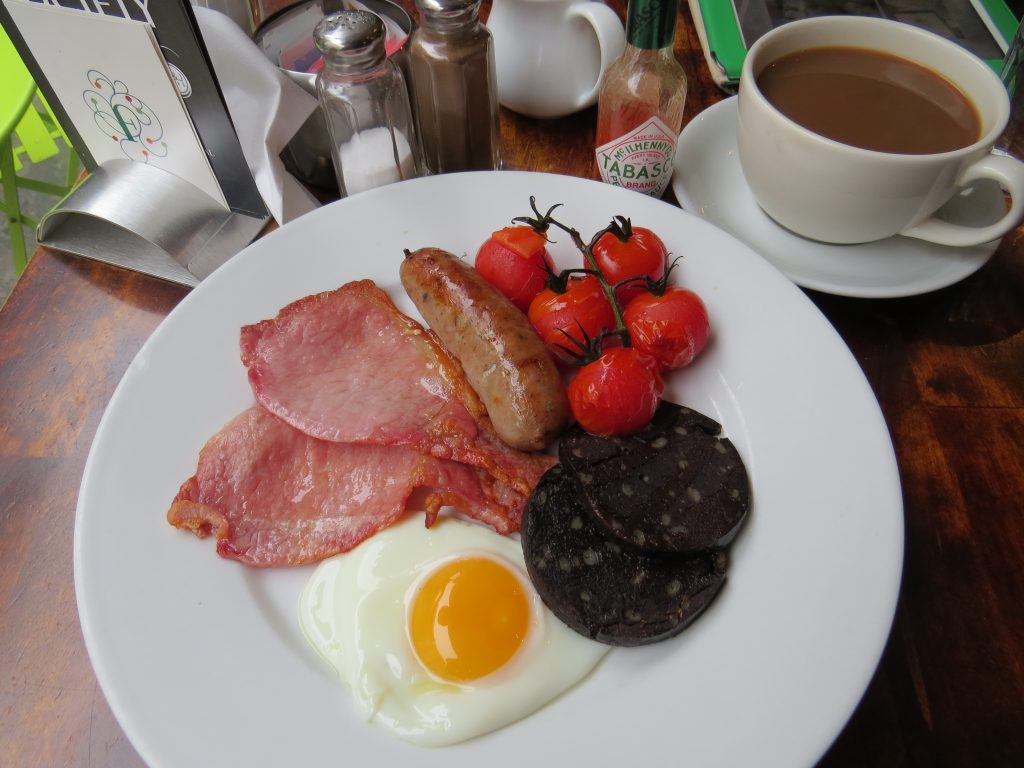 I've already mentioned it above, so I'll start with one of my all time favorites: the English breakfast. Often referred to by locals as a fry up, it is one of the most delicious English foods to eat in London. It's the perfect way to start your day. If you just can't get enough of the greasy goodness, many places offer an all-day breakfast too. Breakfast isn't just for the morning in England!
Tuck into a big plate of sausage, bacon, egg, grilled tomato and mushrooms. Some places throw on extras too, like baked beans, hash browns and black pudding. It's served with hot buttered toast and a mug of tea to wash everything down.
 2. Boiled Egg and Soldiers
A lighter breakfast alternative to a fry up, boiled egg and soldiers is also a real comfort food. The boiled egg part is easy to grasp, but what about the soldiers?! They are actually just buttered boast, cut into narrow strips. Cut the top of your egg, which will be deliciously soft and runny inside, and dip in your soldiers. Sounds kind of rude!
 3. Sandwiches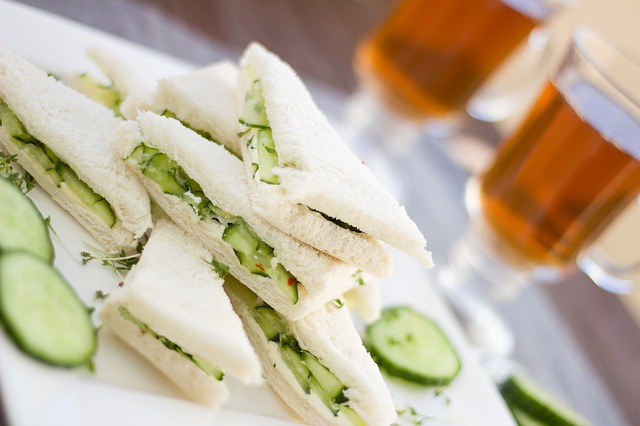 Okay, it's not the most imaginative option the list, but given that sandwiches were born in England, they deserve a place on the list. Grab a sandwich for a quick-lunch on the go as you trust Marco Polo to guide you from place to place with ease.
4. Fish and Chips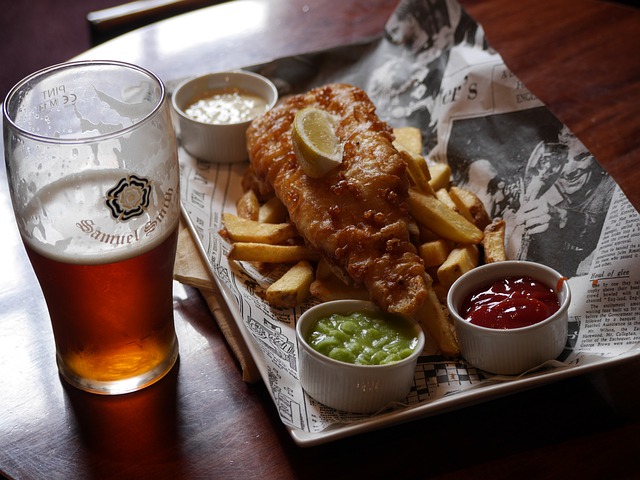 One of the most quintessential English foods to try in London, don't be confused by the name; the English use the word chips for fries. And, they call chips crisps. So, fish and chips is essentially fried fish and fries. Except the fries are thicker cut and somewhat fluffier in the middle. And the fish is battered. Cod and haddock are the most common types of fish. Traditionally served in newspaper, head to the local chippie (fish and chip shop) for a takeout. If you're feeling adventurous, order a side of mushy peas too.
5. Bangers and Mash
Bangers and mash is an English dish that has risen from its working-class roots to be a popular staple on menus in both pubs and top-notch restaurants. Succulent sausages (bangers, because of the sound they make when cooking, naturally) sit on a bed of fluffy mashed potato. Often served with mixed veg on the side, onion gravy sets it off a treat.
 6. Sunday Roast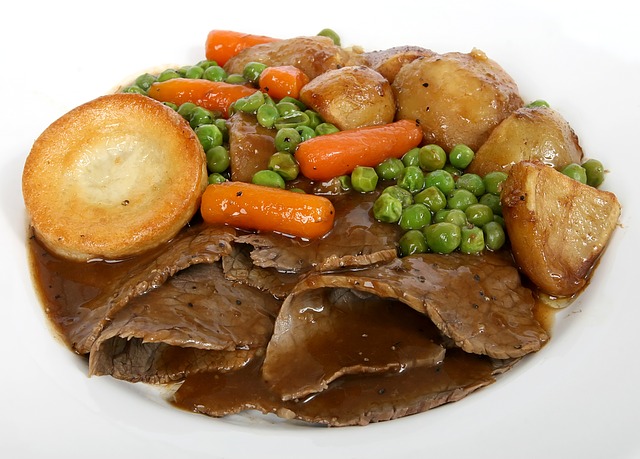 Although traditionally eaten on, as the name implies, Sundays, many places now offer roast dinners all throughout the week. While the traditional meat was beef, you'll also find lamb, pork and chicken, all roasted to perfection and dished up with roast potatoes, vegetables and gravy. Yorkshire pudding, a savory type of cooked batter, accompanies roast beef. Mint sauce is paired with lamb, apple sauce goes with pork and stuffing is served with chicken, turkey and other poultry.
7. Jellied Eels
A real London specialty that originated in the East End, chopped eels are boiled in a spicy stock. On cooling, it becomes glutinous, just like what the English call jelly (jello). It's an acquired taste! If you're not feeling so brave, cockles are another East End treat.
8. Pies
Pies is such a generic term and you'll find loads of hearty savory pies to devour on your trip to London. From corner bakeries to sit-down establishment, pies are everywhere. Steak and kidney pie, chicken and mushroom pie, beef and ale pie, vegetable pie … the list goes on! Cold pork pies go especially well with a pint. Cornish pasties are a special breed of pie, made with flaky pastry and bursting at the seams. There's also cottage pie and shepherd's pie, both topped with mashed potato rather than pastry.
 9. Ploughman's Lunch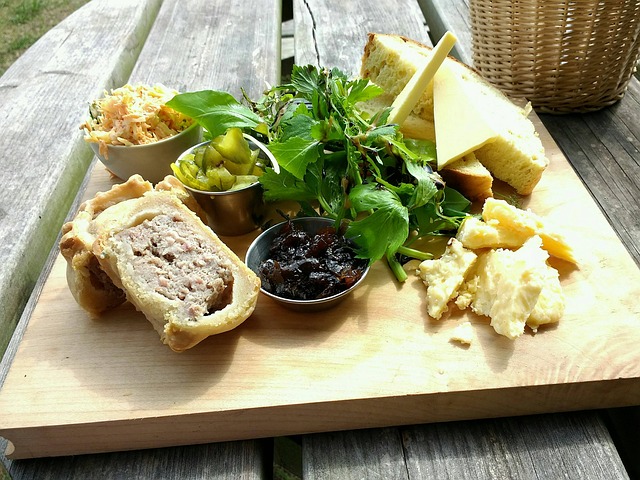 A filling salad, major components of a ploughman's lunch are chunky slices of bread, a strong cheese, such as Cheddar, and pickled onions.
10. Afternoon Tea
More of a London experience than a proper meal, you can't help but feel like a true elegant English person when you sit down to a plate of dainty finger sandwiches, cakes and scones, served with your choice of tea. It makes you feel like a real lady!
Now you know what to eat in London, trust your Marco Polo guide to show you where to eat on your trip. With recommendations for different parts of the city, there's no running around trying to find somewhere close to wherever you happen to be; simply read the relevant section and you're sorted. Maps make navigating the different parts of the Old Smoke as easy as your favorite pie. Don't forget to leave space for all the yummy treats you'll come across in London's diverse markets too. There's more to local food than meets the eye, and you'll have no problem finding lots of delicious English foods to eat in London. Enjoy!
Like this article? Subscribe and never miss a post!