A Packing List For Foodies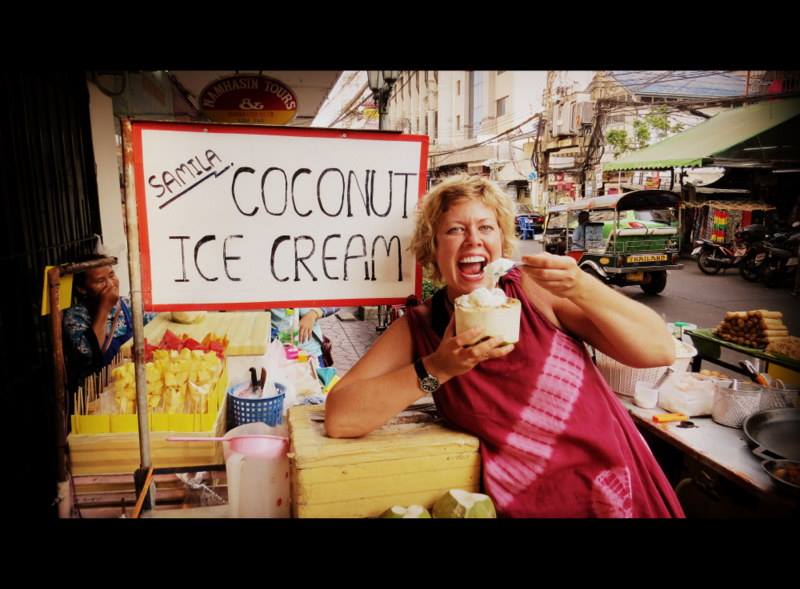 If you're a food lover, there are some things you are going to want to pack for your trip to have the best food experiences possible. So, I've created a packing list with you in mind to make it easier to eat and cook to your heart's content while traveling.
A Packing List For Foodies
1. A Carry On Sized Backpack
A carry-on sized travel backpack is the easiest thing to travel with, so you can take your luggage with you to that perfect café on the way to the airport or easily take your bag with you to that street food market during your layover. I like Standard's Carry-on Backpack which fits airline size rules, and has a separate compartment for your laptop. The bag even has a built-in safety whistle, it's water-resistant, and includes a rain cover, too. You can buy it at the Standard Luggage Online Store.
2. A Travel Spice Kit
You should definitely visit the food markets of the place that you are traveling to, and cook a few meals with the ingredients that you find. A travel spice kit is the perfect thing to take in your bag to cook any meal you want.
2. Tummy Medicines
If you are a fan of street food like I am, you want to make sure to take plenty of tummy medicine if you get sick. Make sure to take antacids and anti-diarrhea medicine. I also like to take charcoal and colloidal silver, too.
3. A Wine Opener
The good news is you can take a wine opener in your carry-on as long as there is no knife as part of the wine opener. If you're going to a country where the wine is good, you definitely want to make sure you have something to open it with.
4. Ziplocs
Ziplocs are very handy for food storage, carrying leftovers in, and putting food in for a picnic to take to the beach or hiking. You can never have too many Ziplocs.
5. The Aeropress For Coffee
Every foodie should have good coffee when they're traveling. An Aeropress makes it easy and convenient to brew a good cup anywhere, and is the coffee maker I personally not only travel with, but use every day.
6. Snacks
Don't forget to bring some gourmet snacks for the airplane. You want the beginning of your trip to start right, and there's nothing worse than having to rely on airplane food.
7. A Camera That Takes Good Food Photos
Unless the lighting is absolutely perfect everywhere you will be eating, you can't rely on your Smartphone for good food photos. Invest in a good camera like the Canon EOS Rebel T6 has a food mode, and is a great camera for shooting in both bright and low light. It also has built-in Wi-Fi for getting those photos up on Instagram immediately!
What do you like to put on your packing list? Let me know in the comments below!
Like this article? Subscribe and never miss a post!