The Portland Foodie Bucket List
Portland, Oregon is a foodies' paradise. Since I live here, one of the top questions I get asked is where to eat in Portland. You need months to eat at all the places you should, but if you have a long weekend here, here are my favorite spots for the meals you shouldn't miss.
The Portland Foodie Bucket List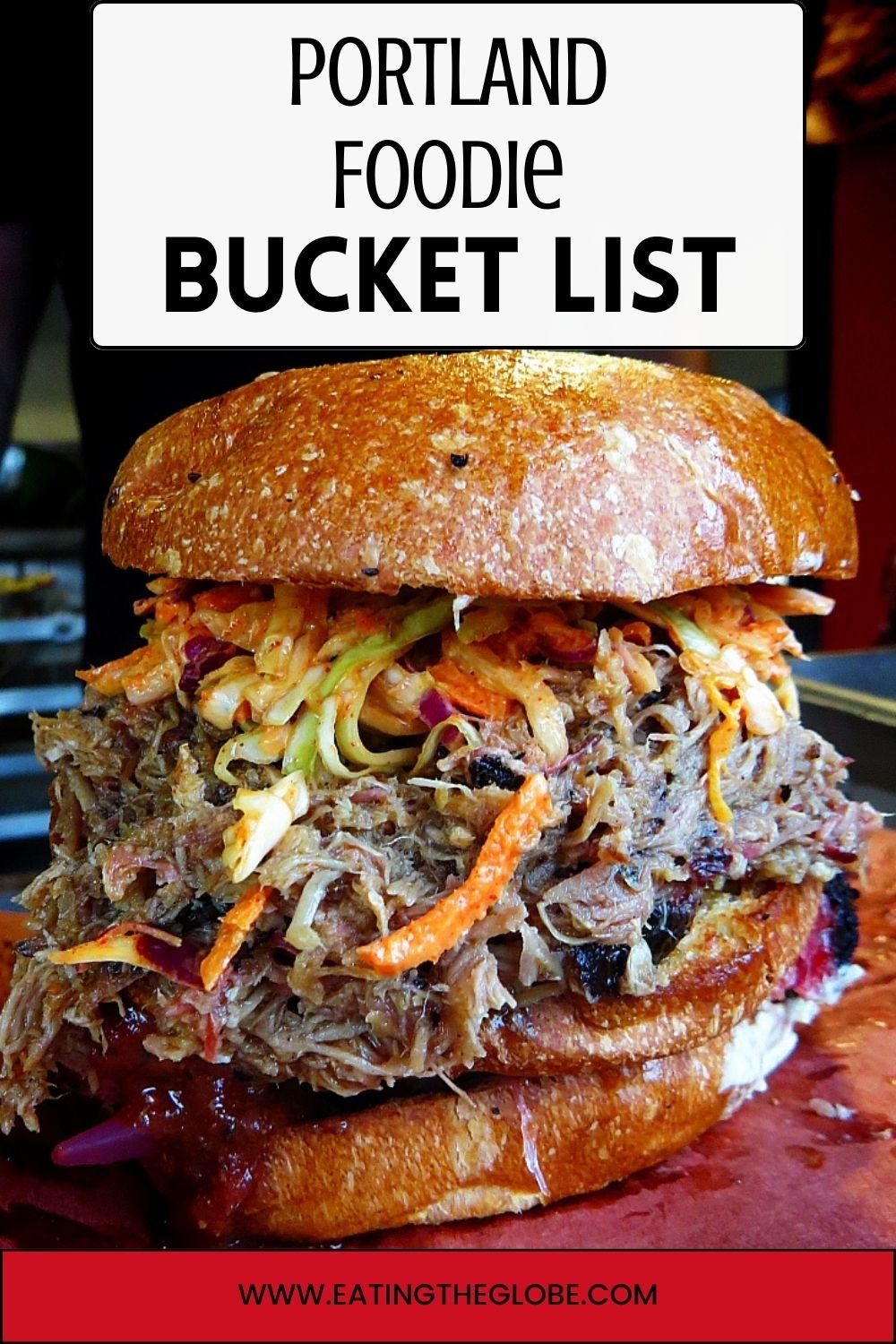 1. Everything At Gumba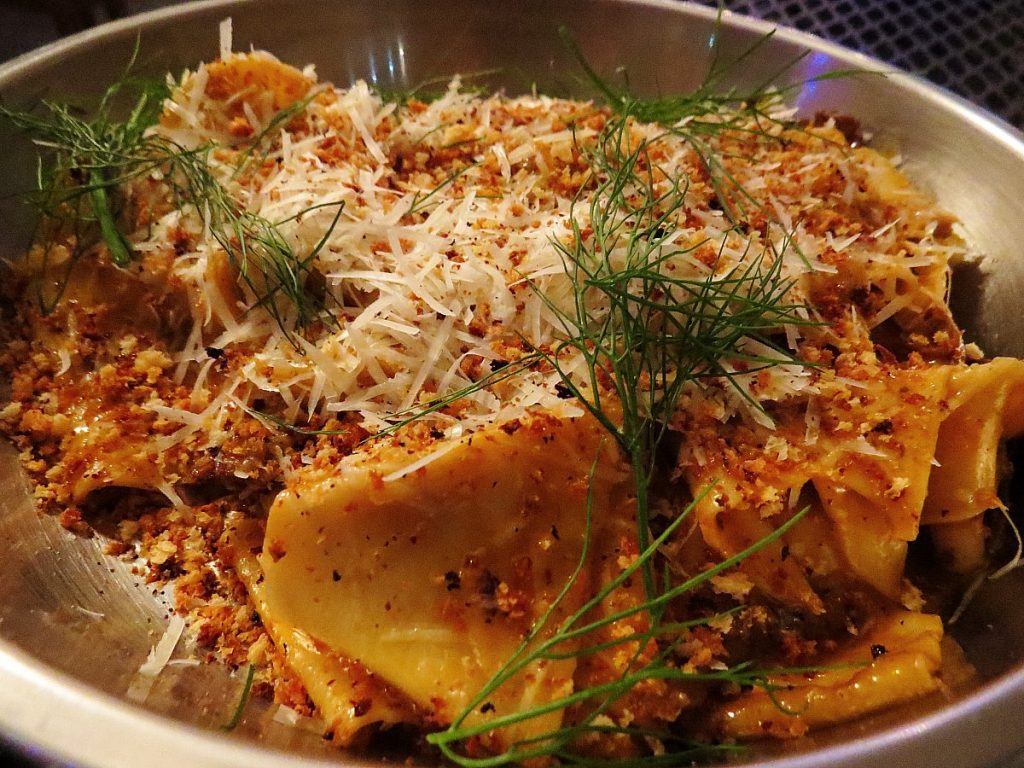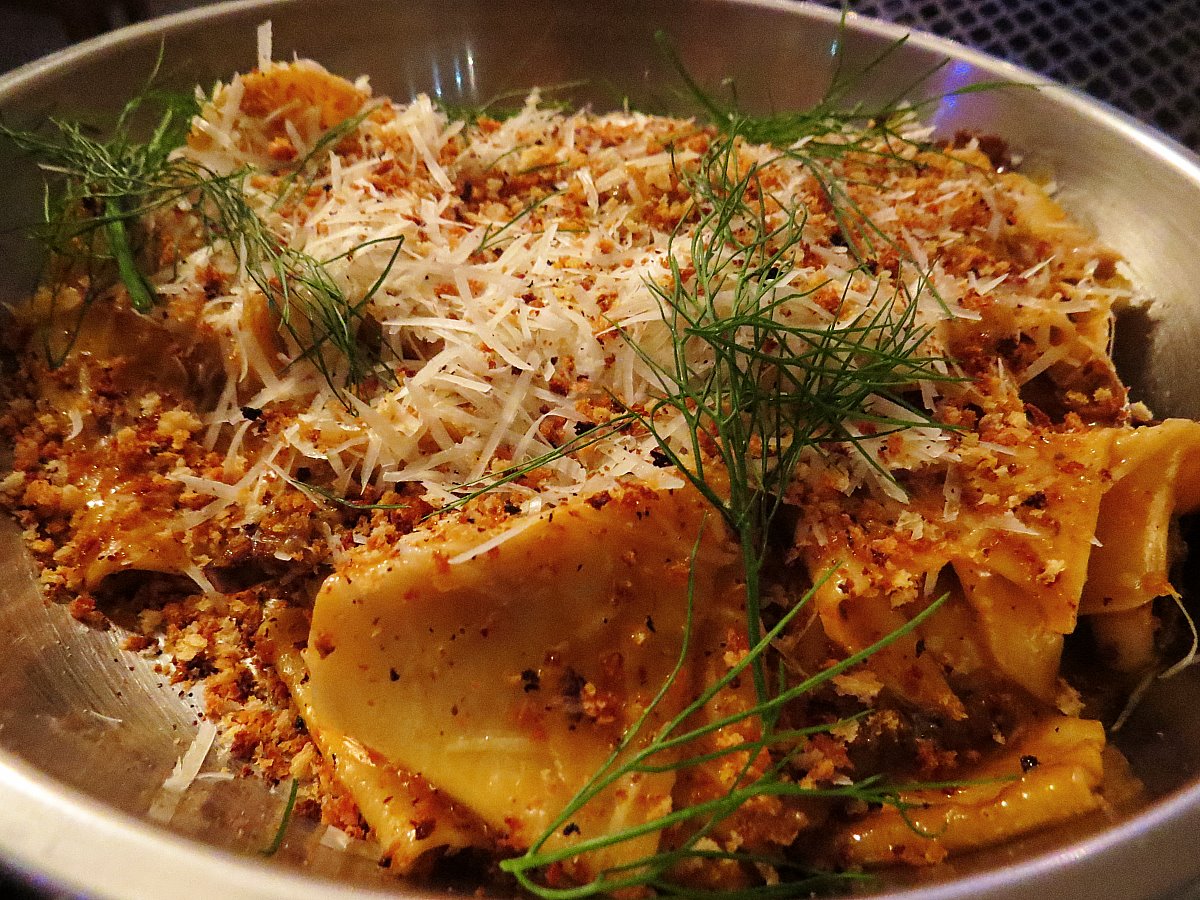 Jesus at Gumba makes some of the best food in Portland. I've eaten a lot of good food all over the world. So, it really takes something special to wow me. And that's just what Gumba food cart does to me EVERY SINGLE TIME I eat there. Yes, I daresay Gumba food cart isn't just the best food cart in Portland, I think it's probably the best food cart in the entire world. Everything there is delicious, and there are always rotating specials. My favorites are the handmade pappardelle with braised short rib sugo and the crab and pork rind dumplings.
2. Shrimp Ginataan At Bibingka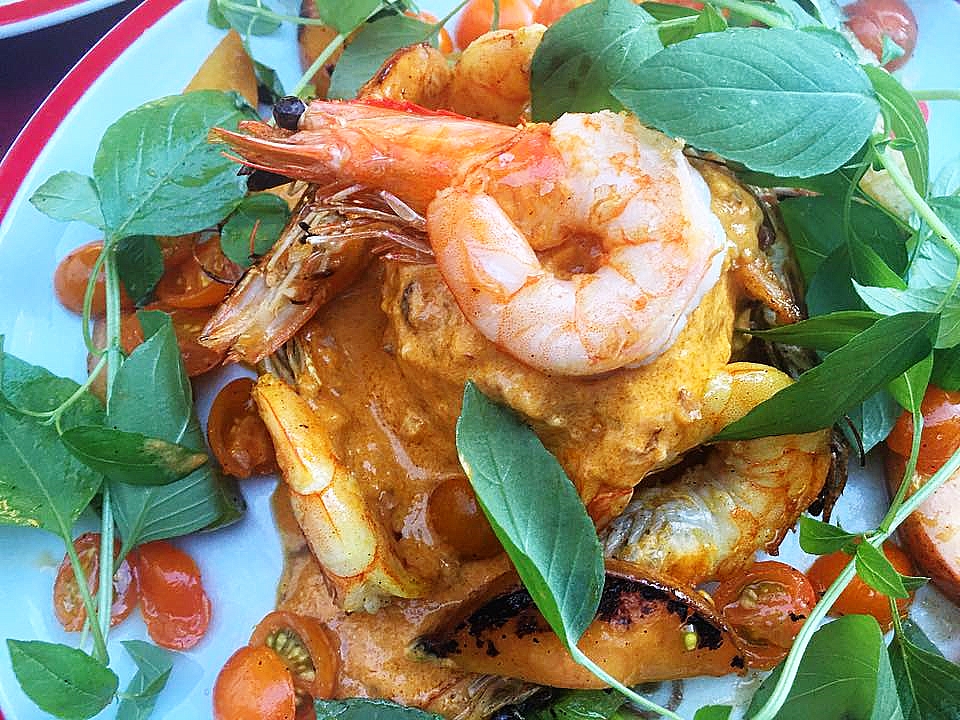 Bibingka is a food cart right next to Gumba, and makes one of the best dishes I've ever had. Bibingka serves Filipino food, and does it with flair. The Shrimp Ginataan is my favorite and is made of prawns that are cooked in coconut milk and served over crab fat rice. Surrounded by roasted tomatoes and peaches, it's the perfect Summertime dish. The richness of the rice (and it's so rich) combines with the freshness and lightness of the prawns for a perfect taste combination. Some foods become boring after a few bites, but this is one of those dishes that just seems to get better and better with each bite. The Adobo short rib is also way over the top. My suggestion is to go with someone else and share both dishes.
3. Fried Chicken With Malayu Curry And Roti At Hat Yai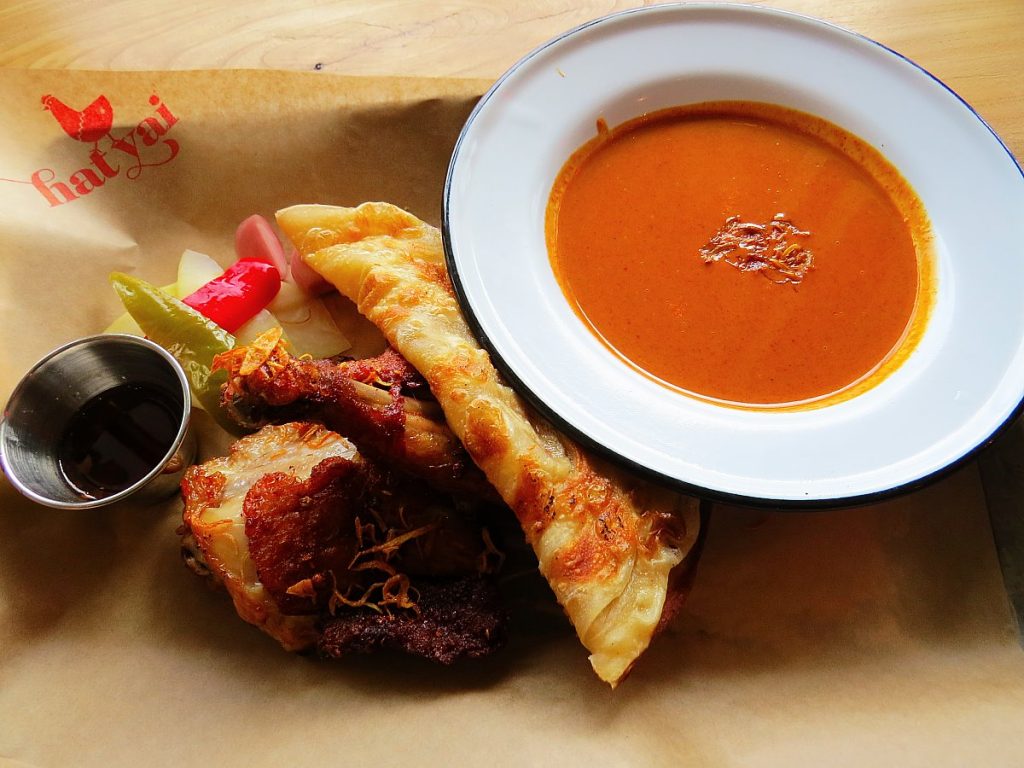 Whatever you do, don't skip the curry when you get the fried chicken at Hat Yai. (It's the best curry I've ever had and is the thing that makes this dish). For that matter, don't skip the roti, either. The free-range chicken is incredibly tender and perfectly crispy and is just meant for curry dipping. The curry is buttery, earthy, with all the flavor depth that a good curry should have. The braised beef cheeks in the same curry sauce that come with the chicken are also fantastic.
4. Vietnamese Turmeric Yellow Noodle Soup At Rose VL Deli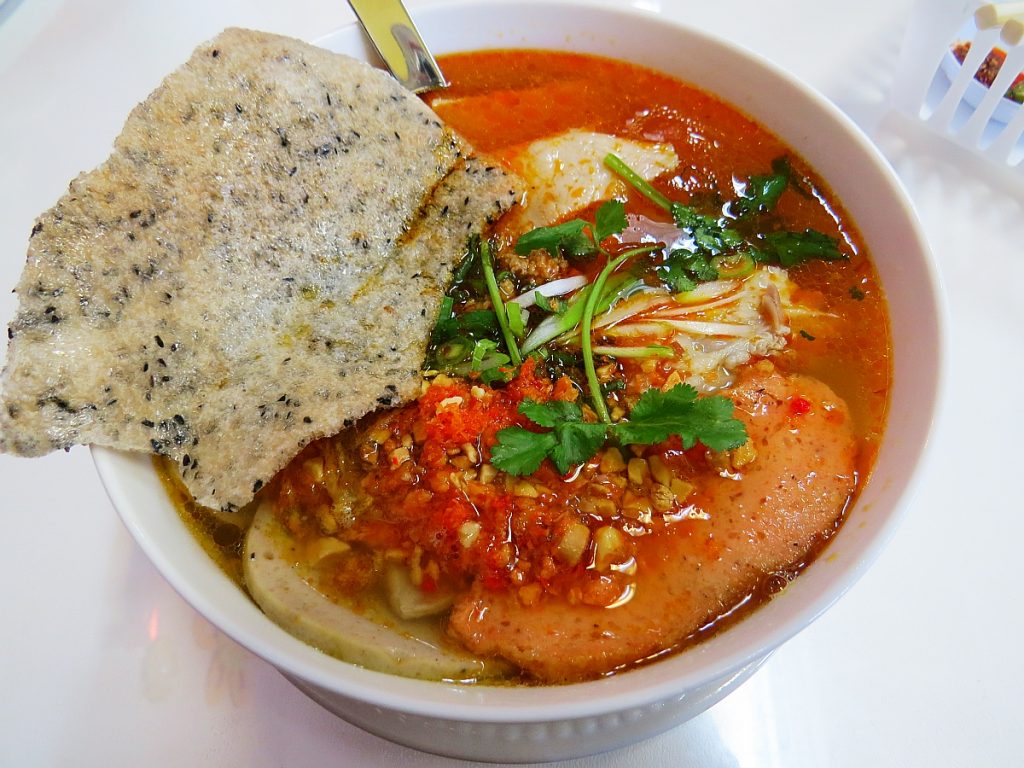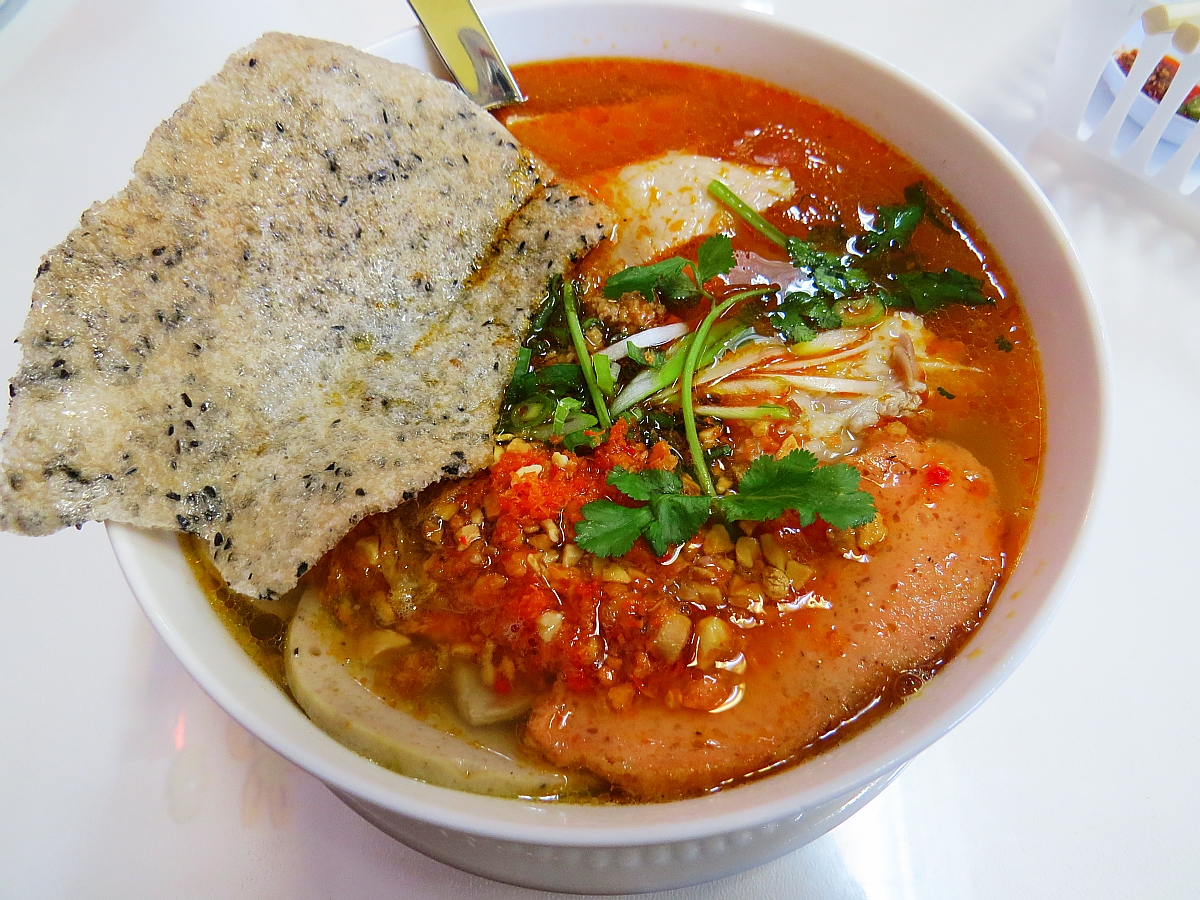 Rose VL Deli serves two soups per day, banh mi sandwiches, smoothies, and Vietnamese iced coffee. The soup is the reason you are there. Even the sign out front says Meticulous Soups, and they are everything you could ever wish for in a Vietnamese soup.
Any of the soups are worth ordering, but my favorite is the Turmeric Yellow Noodle Soup. This soup is only served on Saturdays, and often sells out by noon. I recommend having it for breakfast. The slow simmered pork broth will cure you from any hangover you might have. And, the rich aroma that comes from the bowl of steaming soup will have you awake in no time at all. The rice noodles are made with turmeric. And the soup has a plethora of ingredients from shrimp, pork ribs, pork meatloaf, sliced and ground pork, and a sesame rice cracker to top the whole thing off.
It's messy, it's sensuous, it makes you feel things you didn't know soup could make you feel. I don't know how to use any other adjective to describe this soup besides saying, "it's truly fucking delicious."
5. The Brisket Or The Ribs At Matt's BBQ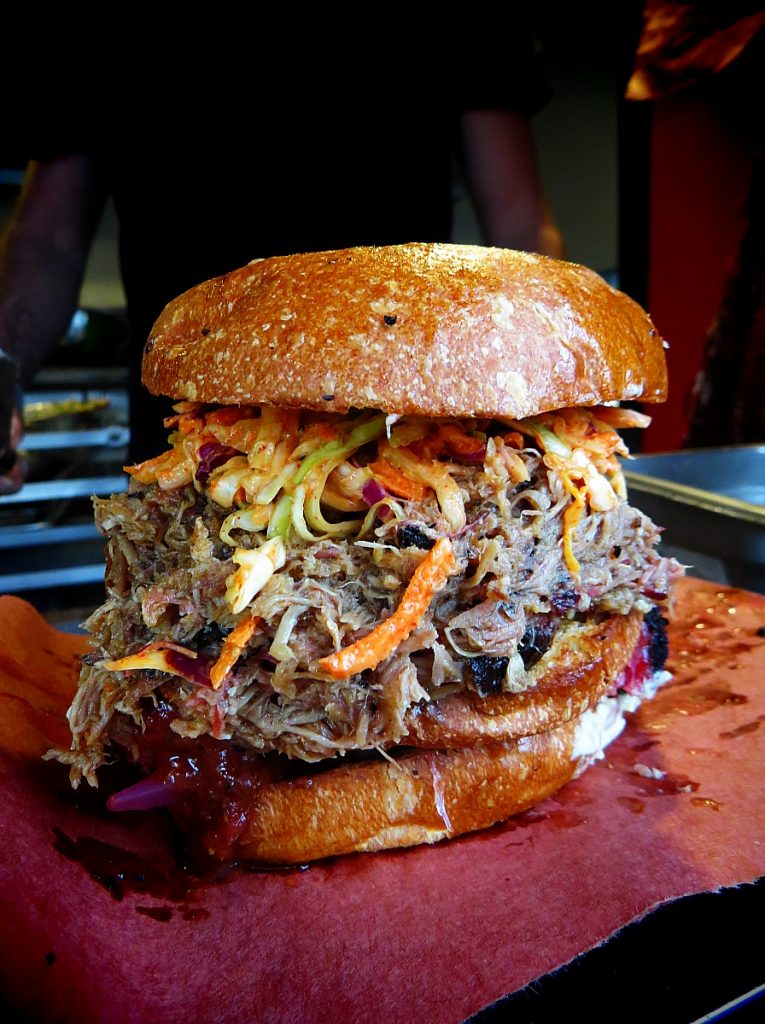 I know good BBQ when I find it, and Matt's BBQ is some of the best I've ever eaten. If you're feeling decadent, order The Cow Pig Stacker pictured above. It is ¼ lb  brisket (I ordered it sliced instead of pulled), ¼ lb pulled pork, and slaw & pickles on a 3 layer bun. My god! It is all of my BBQ fantasies in one sandwich. Matt's brisket is so perfect that I moan every time I eat it. His ribs are also perfect with a nice rub on them and perfectly smoked. They are fall off the bone and still juicy. So, I usually get some brisket and the ribs so that I can have both.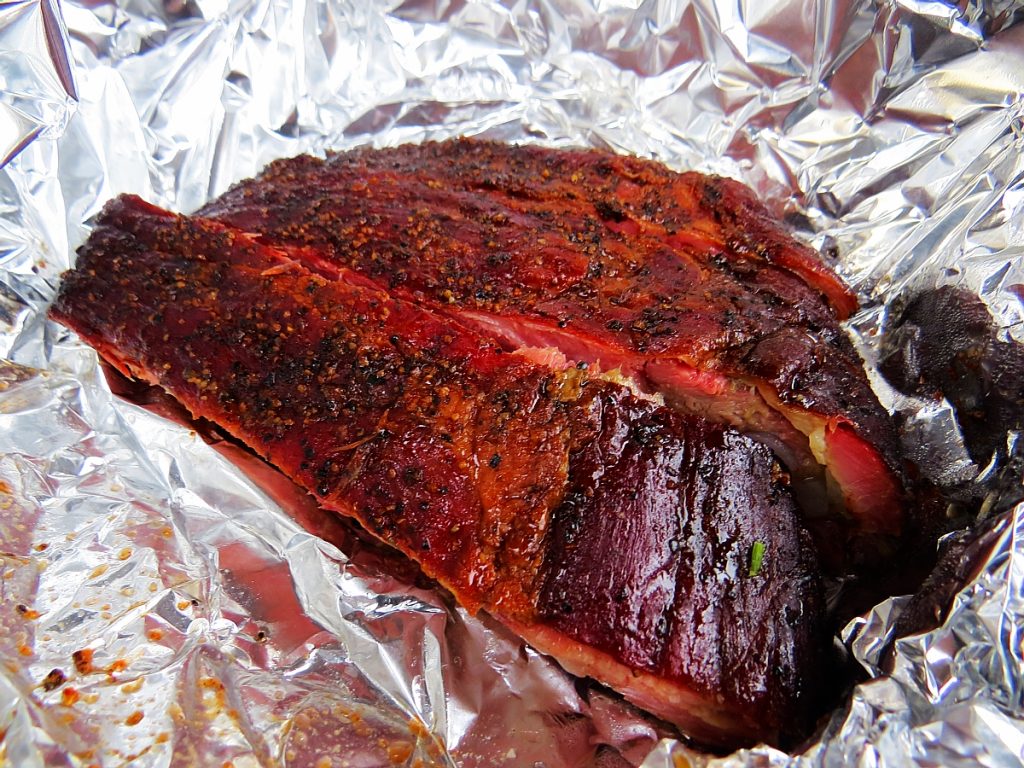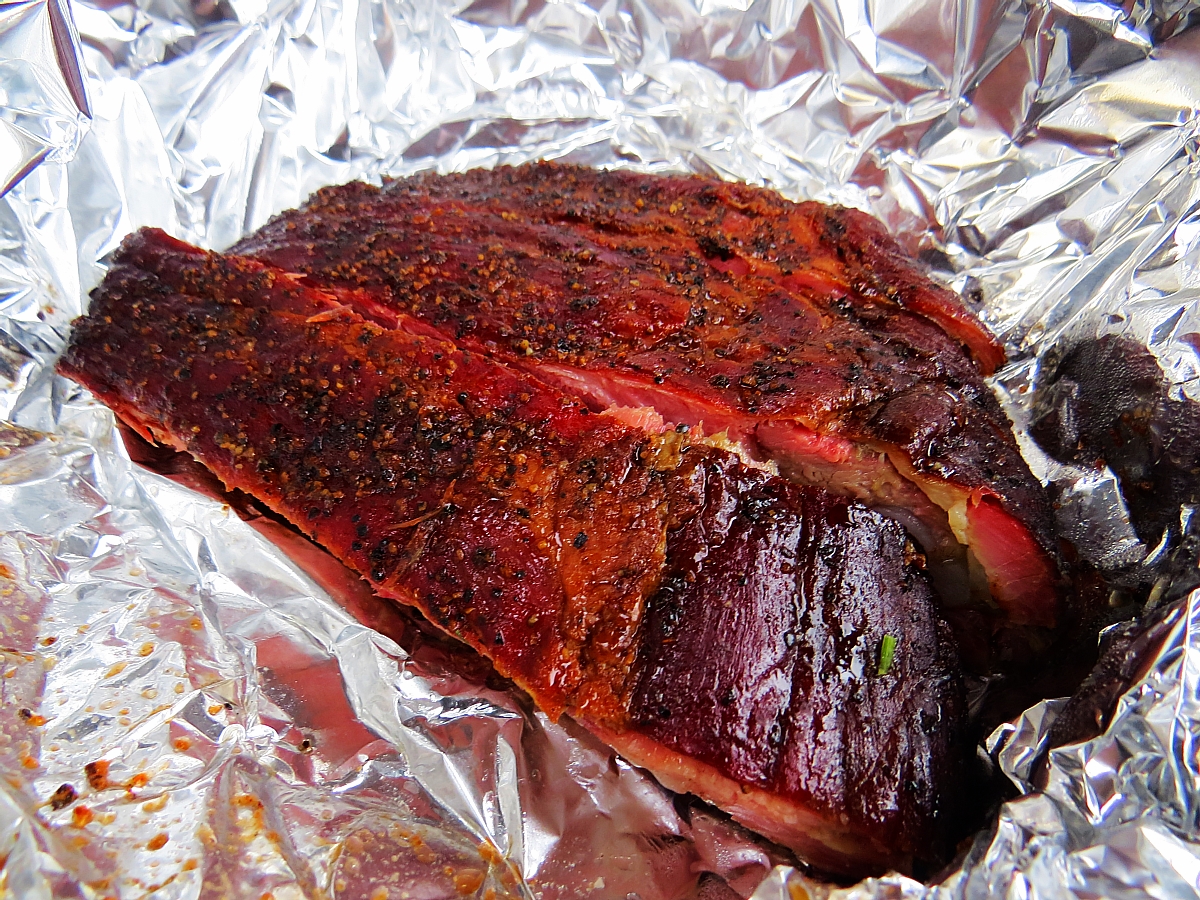 6. Pizza From Renata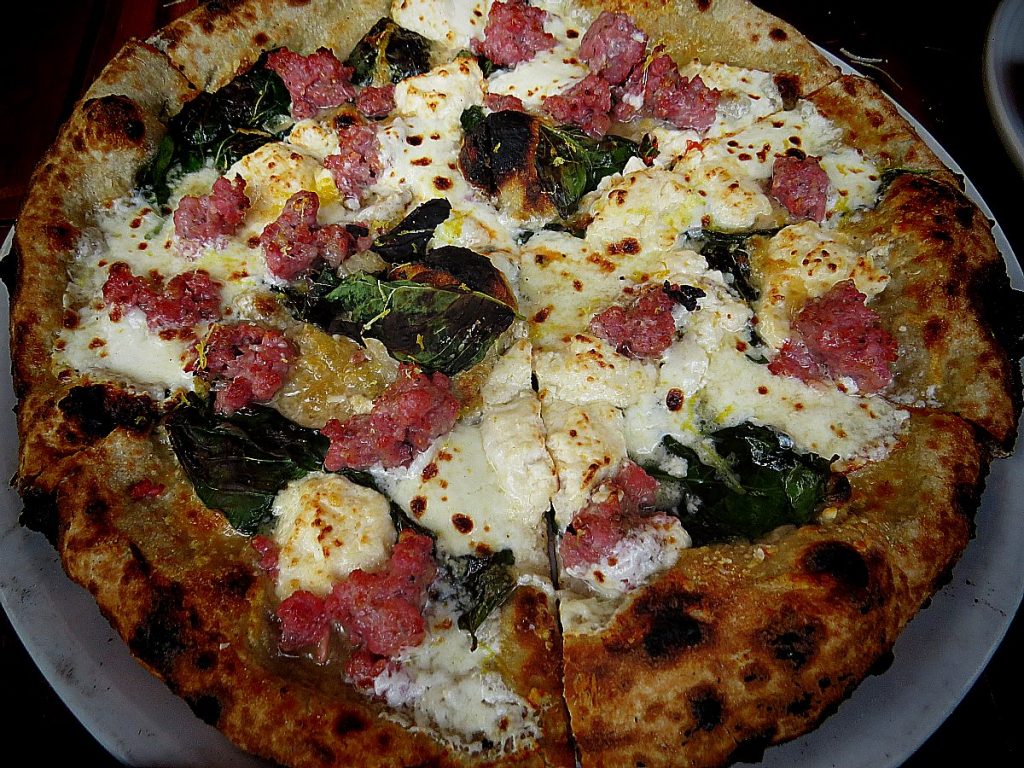 Portland has a lot of good pizza. In fact, it's one of the main things I missed when I was away. I have several favorites, but if you have to pick just one place, I'd pick Renata. I had the Happy Hour Bianco Verde pizza ( Mozzarella, ricotta, basil, garlic) and added sausage. A really great deal for $10, and the pizza was absolutely perfect. Renata also has a great cocktail list and pasta and risotto, too.
7. Sizzling Curry From Mee Gin Soul Kitchen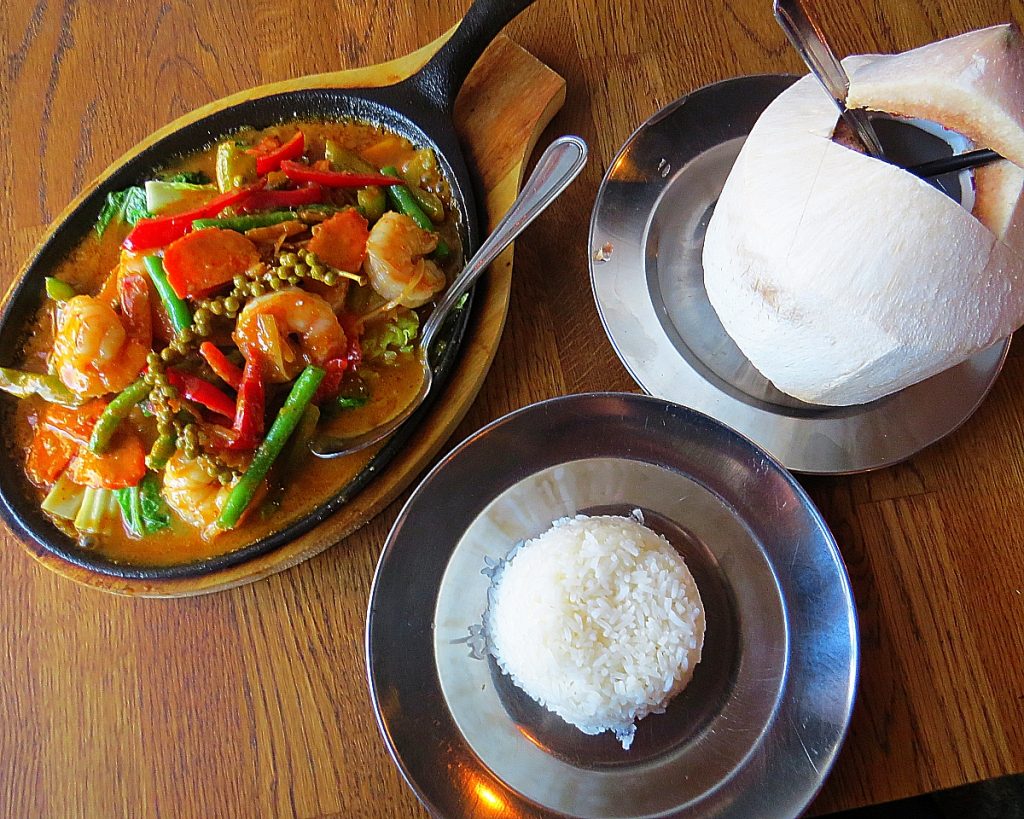 Mee Gin Soul Kitchen is quite the gem of a Thai restaurant in Portland. The sizzling curry was rich and flavorful, and the Kampot peppercorns rocked my world. The finishing touch was the ice cold coconut that made me feel like I was in Thailand again. Aroi mak!!
8. The Pastor Chimichanga At Allan's Authentic Mexican Food 
I'm all about the chimichanga. It's like a burrito but fried. Allan's Authentic Mexican Food has the best one I've had in the Portland area. The guacamole on top really takes the cake, and you won't need to eat again for the rest of the day after eating this Mexican overload.
9. Thai Rice Ice Cream At Fifty Licks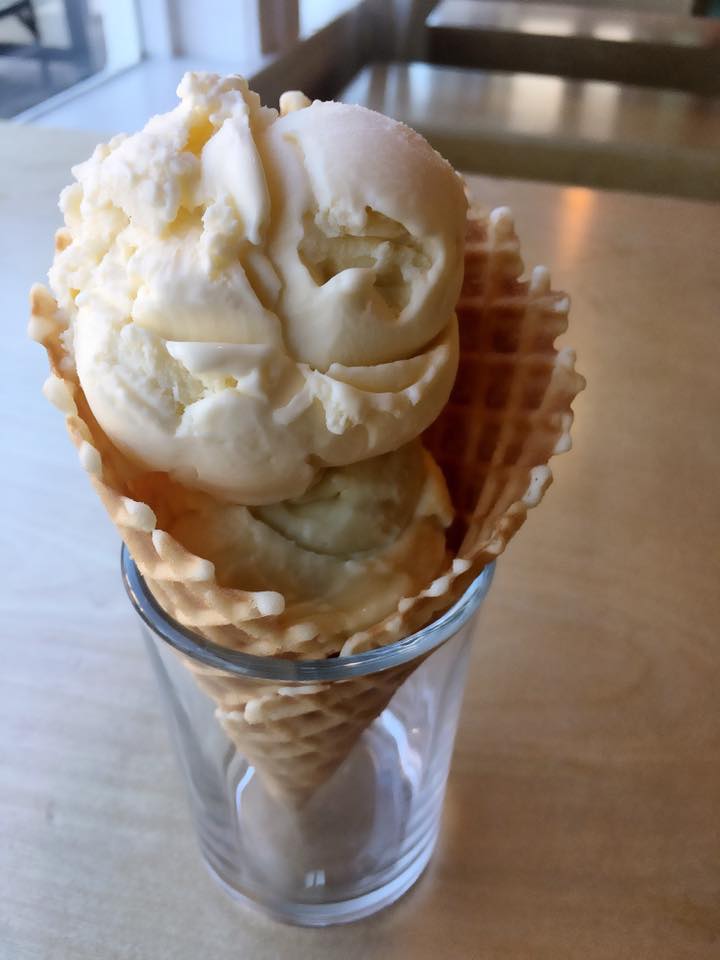 Portland also has lots of great ice cream to use from, but my absolute favorite comes from Fifty Licks. They make a custard base by hand which gives their ice cream a rich and smooth texture. My two favorite flavors have been the Thai rice and the Lavender chocolate mint. They have lovely vegan ice cream, too, and the vegan coconut lemon saffron is definitely worth ordering.
10. The Beef Shank Bao From Wei Wei-A Taste Of Taiwan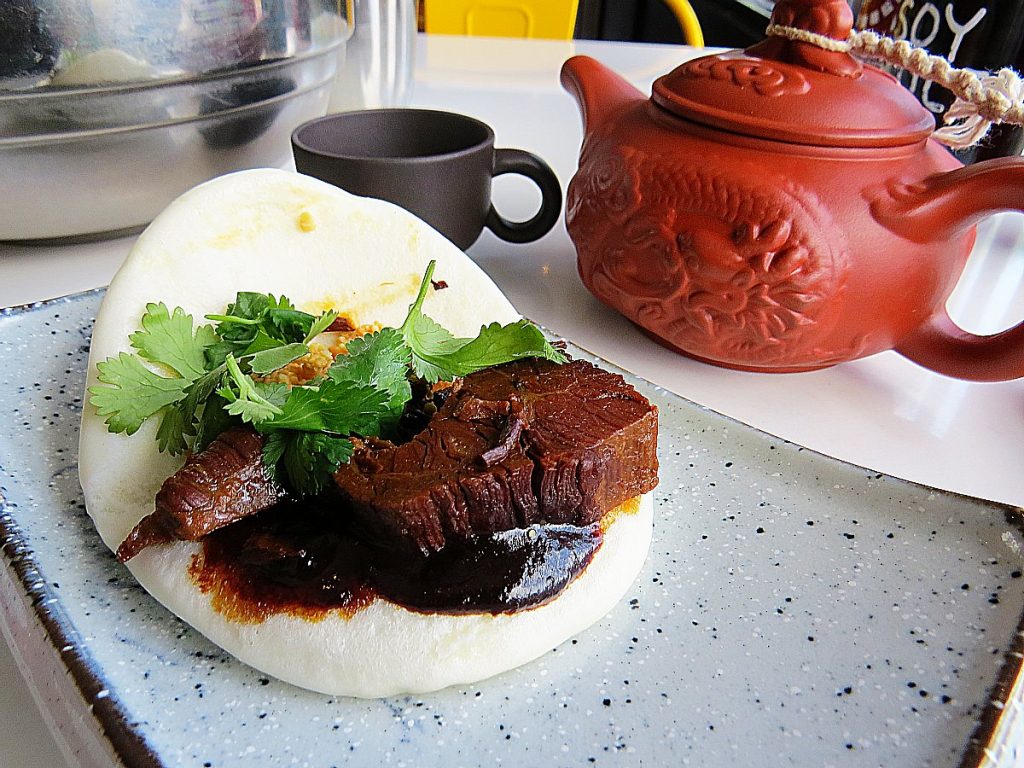 Aahhh, that beef shank bao from Wei Wei is some of the best bao I've eaten. I could have ordered several more, but I had just ordered a large bowl of the beef noodle soup which is equally as good. The meat has been braised for 8 hours and is achingly tender. Also, make sure to order from the list of authentic teas to complement your meal.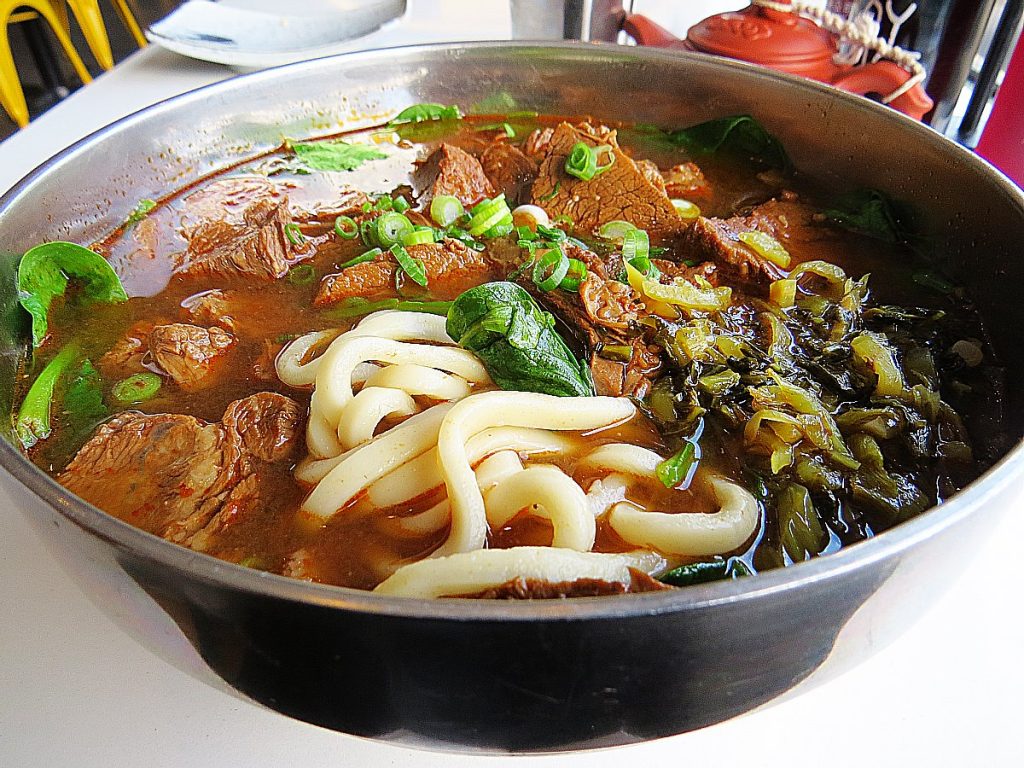 Like this article? Subscribe and never miss a post!