Could Hat Yai Possibly Have The Best Thai Food In Portland?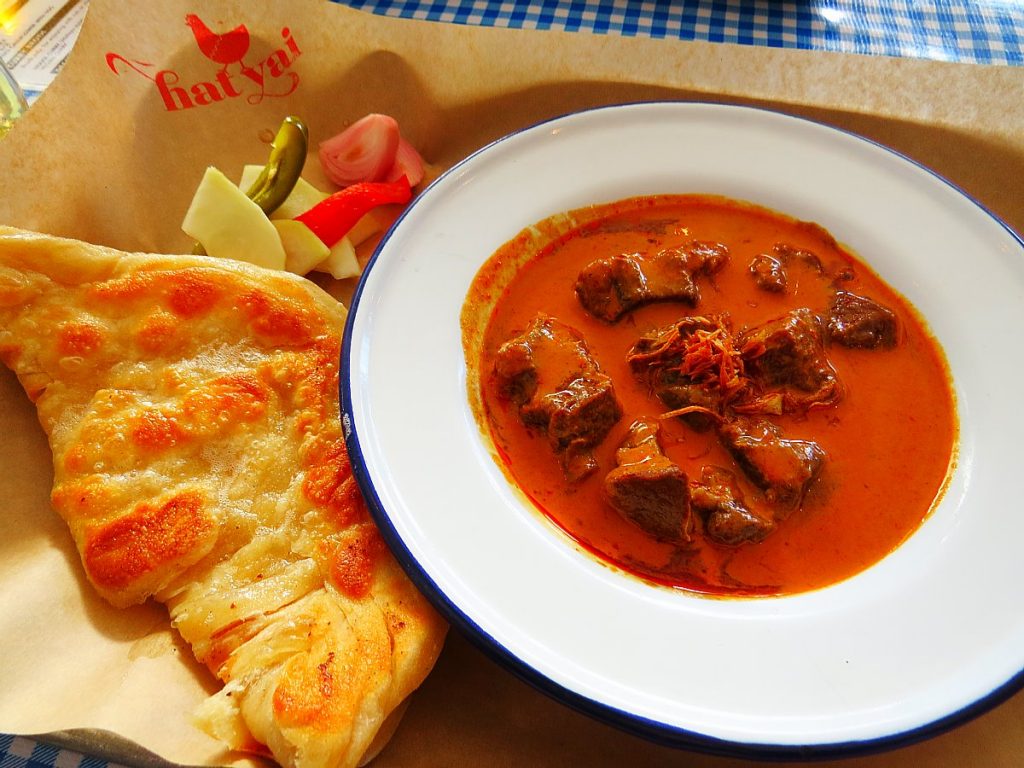 I recently moved back to Portland, after being gone for three years. During that time, I spent part of my time living in Thailand and eating all the Thai food I possibly could. And, when I left Thailand, I felt a sense of sadness. Besides Pok Pok (which also serves some of the best Thai food in Portland), I knew I wouldn't any Thai food that tasted the way it does in Thailand. Until now. If you are a fan of Thai food, and I mean authentic Thai food, and you are looking for Thai food in Portland, then get yourself to Hat Yai.
Hat Yai-Authentic Southern Thai Food In Portland 
Hat Yai, named after the Southern Thai city near the Malaysian border, serves Southern Thai food, and they do it well. They do it so well that ever since eating there for the first time over a week ago, I think of this place daily. There are so many restaurants in Portland that I need to explore after having been gone, but part of me just wants to go back and devour everything on the menu! That's really saying something.
On my first visit, I had the most popular dish: The fried chicken leg quarter that comes with the rich Malayu style curry and roti. Omg!! It was even better than I thought it would be. The chicken was the best fried chicken I've ever had. Perfectly crispy, the free-range chicken incredibly tender, and dipping it in the curry, I just wanted the moment to last forever.
And, oh the curry! Wow, what curry. Honestly? I didn't even have curry this good in Thailand. The curry is buttery, earthy, with all the flavor depth that a good curry should have. There was also a tamarind chili dipping sauce that they got exactly right, and the hardest part of the meal was deciding if I wanted to dip the chicken in that or the curry. And, then the roti! I've never been able to find traditional Thai roti outside of Thailand, so I'm impressed that they have it. The only suggestion I have is that they make it a little thinner, as Thai roti isn't quite so thick. The pickled vegetables on the side gave the entire meal a nice flavor profile. Well done, Hat Yai!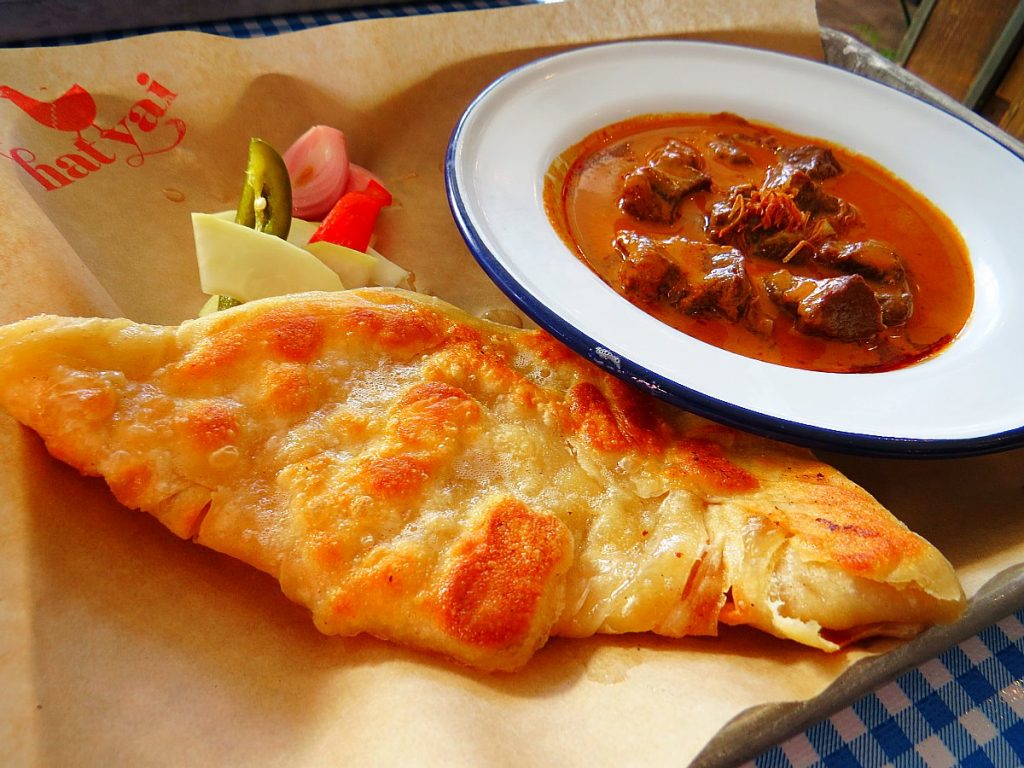 My Second Visit To Hat Yai
On my second visit, as much as I wanted that fried chicken again, I decided I really should try something else. After all, would Hat Yai be a Thai restaurant with just a one hit wonder, or would everything on the menu be just as authentic? I went for the braised beef cheeks with the curry and roti this time. Wow! I loved the beef cheeks just as much as I did the chicken. The beef cheeks melted like velvet in my mouth. They paired so nicely with the fragrant curry, and are my new favorite Thai comfort food dish.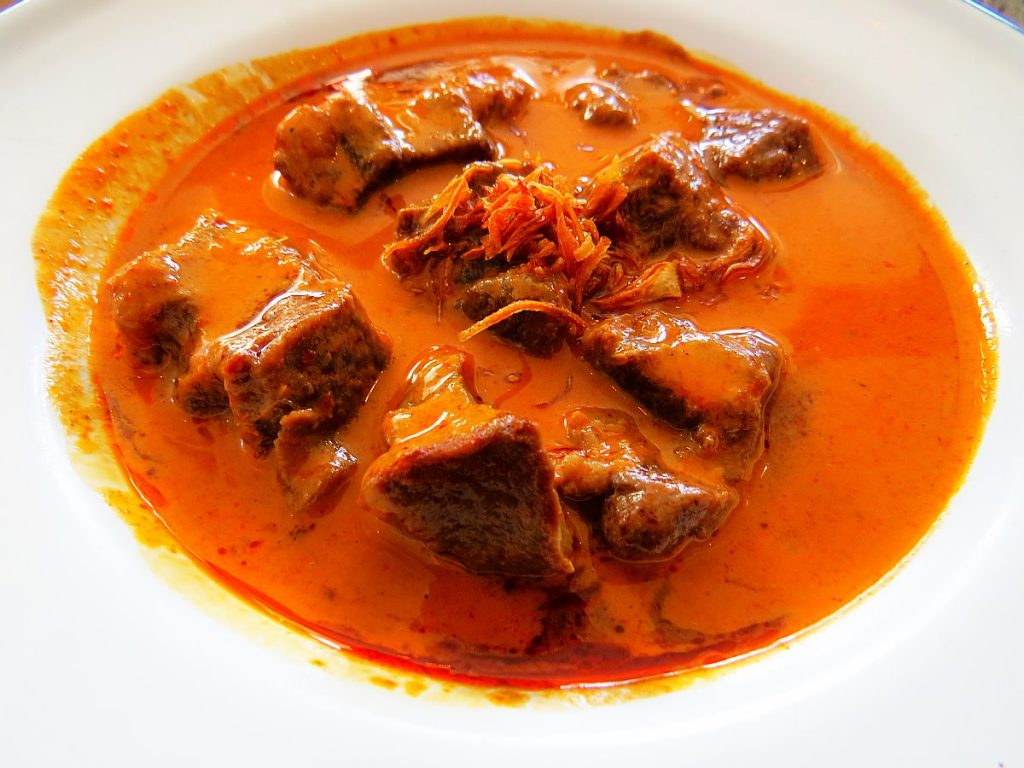 I paired them with the Locust Thai ginger cider which complemented the meal nicely. The cider was light and not too sweet. I'd highly recommend it to pair with any of the curry dishes. Hat Yai has a few other dishes I can't wait to go back and try: Muu Hong-braised pork belly and shoulder with a fried egg, the oxtail soup, and the short rib braised in coconut milk are the next things on my list.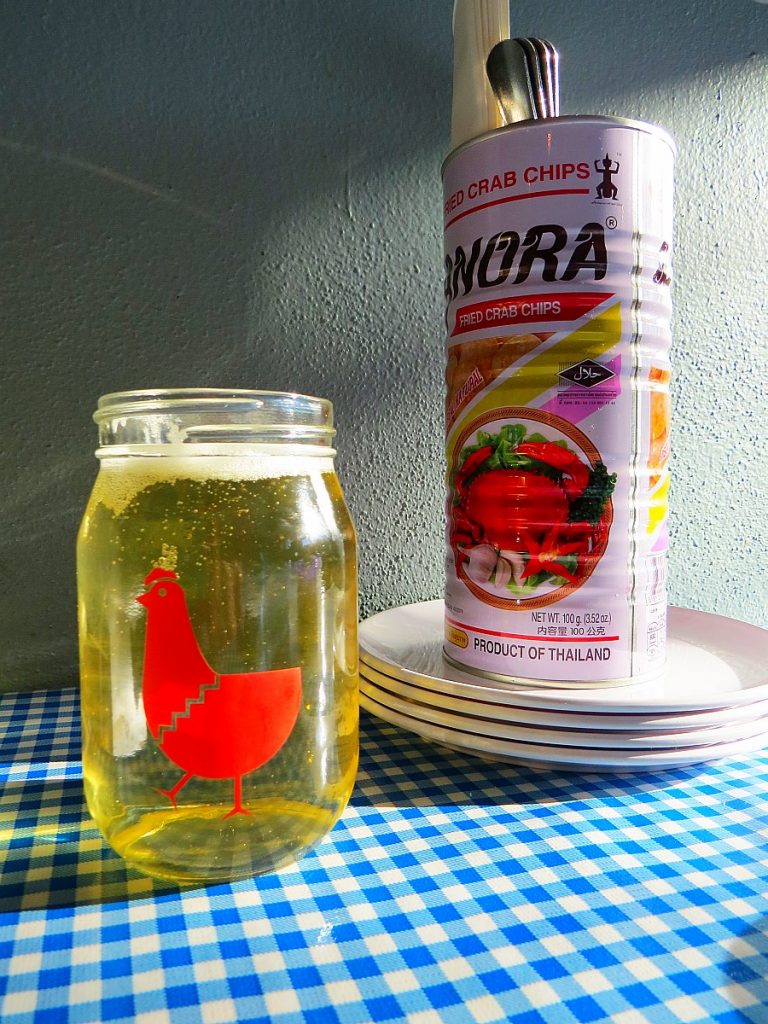 Also, make sure you save room for dessert. One of the best things at Hat Yai is the dessert roti. I had the pandan custard which brought me back to the scent of Thailand. Whenever, I smell the buttered popcorn/vanilla scent of the pandanus leaf, it takes me back. If you go to Thailand, you will smell it everywhere! I do want to go back and try the ginger caramel roti, so that's next on the list.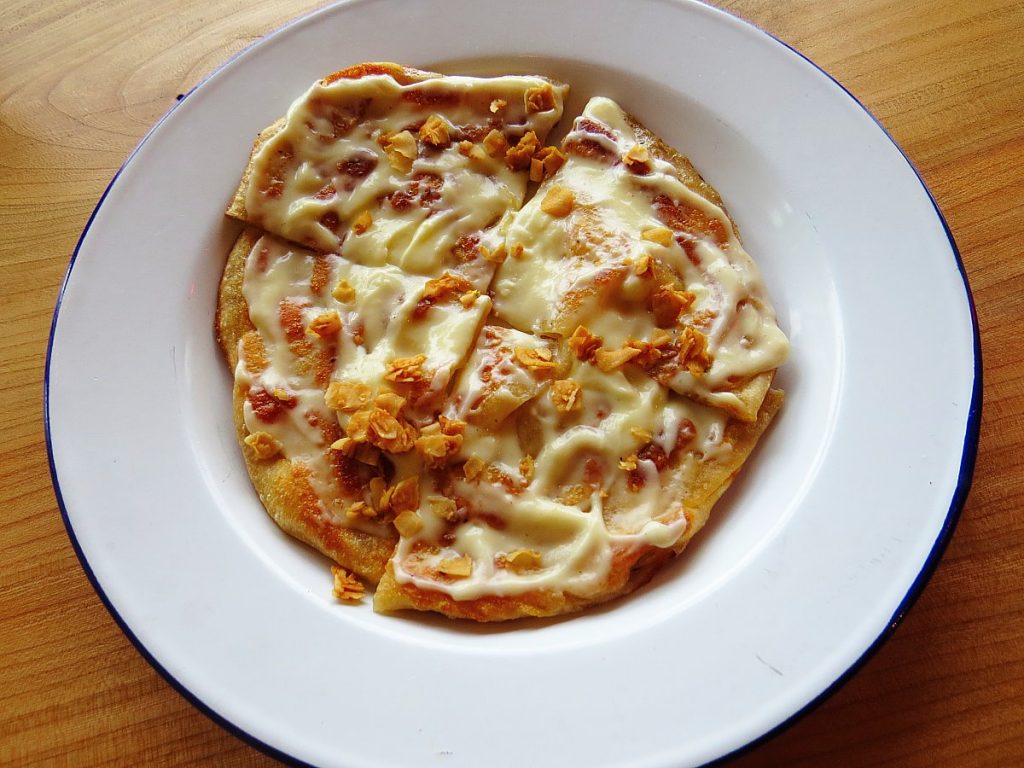 So, does Hat Yai have the best Thai food in Portland? I'd say it's a tie with Pok Pok, my other favorite Thai restaurant in town. And, that's a hard one to beat. And, I still have to try Langbaan's, which is owned by Earl Ninsom, who also is one of the owners of Hat Yai. So, I have my Thai food eating to-do list ahead of me. One thing is definitely for sure. I'm officially smitten with Hat Yai.
Where's your favorite Thai food in Portland? Let me know in the comments below! 
Like this article? Subscribe and never miss a post!