Chaaya: The Insanely Good Indian Restaurant In Beaverton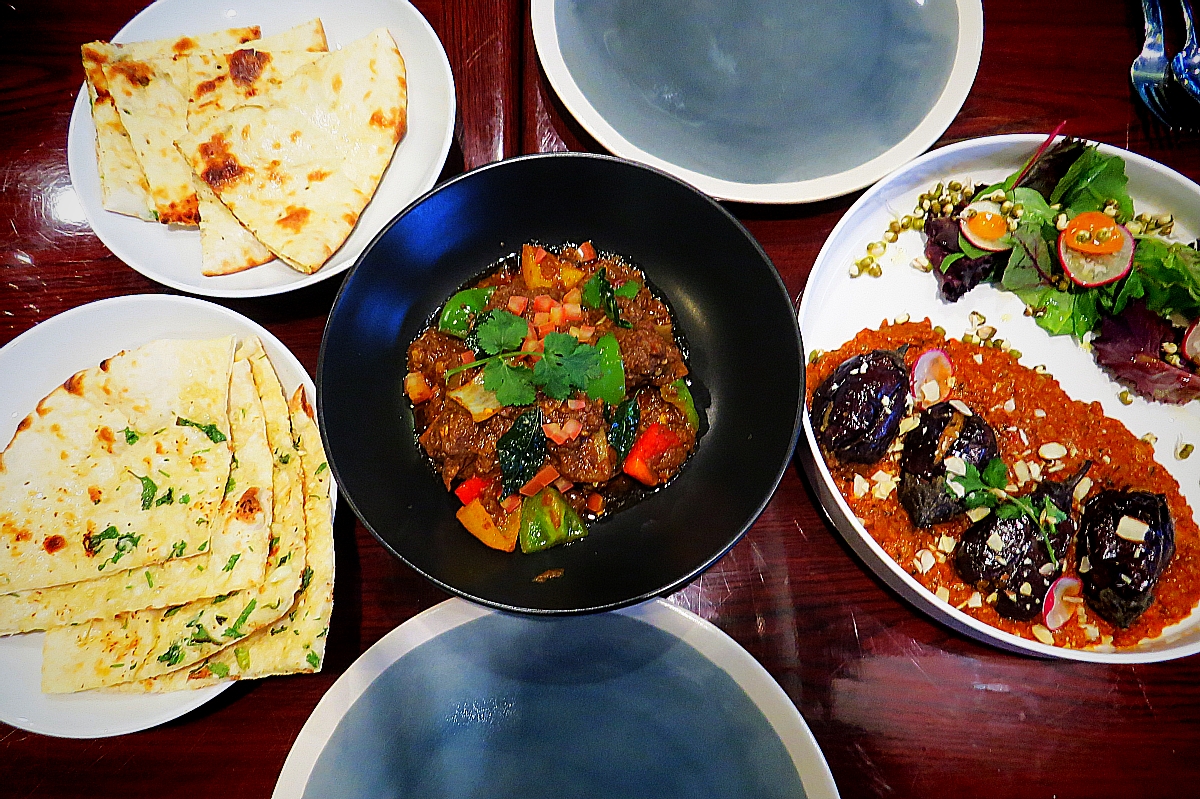 When I eat, the foods that impress the most are the foods that feel like a dance in my mouth. They beckon. Tastes melding together in a sensual way. They don't follow a rigid expected sway, but instead they lead me to new heights by their movement. I want food that is light-hearted, full of pleasure and delight, sensual, magical, and captivating. Food that makes me feel emotion is what I look for.
That kind of food doesn't come along very often, but I have to say it did at Chaaya Indian Bistro. Located in Beaverton, Oregon, Chaaya, specializes in Indian and Pakistani Halal Cuisine, and the taste combinations gave me an Indian food experience that I haven't had since I ate Indian food at my favorite Indian restaurant in London. I already love Indian food, due to the many spices that are used, but Chaaya takes the Indian food tasting experience over the top.
Chaaya Indian Bistro Review
Chaaya invited me to a tasting of several things on the menu, and everything tasted just as wondrous as it was artfully presented.
Our first taste was of the lamb Shikampuri Kebabs which were so flavorful with the taste of garam masala. I enjoyed the mung bean salad on the side which was a common accompaniment to most of the dishes.
The next dish blew my mind with paneer cheese like I've never had it before. It was coated in many spices that were so flavorful (the seduction of the dance), and baked in the tandoori oven. I love paneer cheese, and this method of making it really took it over the top.
The Kerala Shrimp Moilee was my absolute favorite dish of all. The coconut curry had the complexity that I love from truly good Indian food. It was so good, that I had to resist licking my bowl.
The stuffed eggplant completely surprised me. The almond raisin filling had my mouth feeling like I had been whisked away to Marrakech. I had no idea that Indian food could taste this way, nor eggplant for that matter. It was absolutely delightful.
I loved the spiciness level of the Murgh Kadhai, a medium spicy level which was enough to make the tongue tingle, but not too much to where it burned. I appreciated the bone-in chicken, as I tend to think chicken is always more flavorful when served on the bone. The naan was perfectly crispy and quite delightful as well. My favorite was the garlic naan, as the manchego cheese chili nann was a bit too spicy for me.
Chaaya Does Dosas!
And, oh, the dosas!! Nice and crispy, and the truffle dosa was so captivating. What a great idea to take a potato dosa over the top by adding the truffle oil. The coconut and tomato chutneys were the perfect accompaniment, and I'll take a dosa over a crêpe any day.
Dessert At Chaaya
What really impressed me the most was the amount of thought put into desserts, as I feel many restaurants just stick a few items on the menu, which typically aren't as good as the meal you just had. Dessert at Chaaya was like knowing you are coming to the end of a dance with a partner, you've come to sense their style, you really don't think you can be surprised any more. And, then, they do it. They pull out a move that unleashes you even further, and you are spinning, just spinning so freely with delight.
For me, the red beet halwa strudel was that move. I love beets, and to make a halwa with it, just took things over the top. The mascarpone berry compote on the side, just perfect, absolutely perfect.
And, finally, the perfect note to end things on. The traditional Gulab Jamun, once again, taken over the top with its presentation of edible flowers and almonds.
Dinner at Chaaya Indian Bistro was delightful, so delightful, I didn't want to stop tasting. The chef, Dinesh Selvaries, created a perfect evening with his creativity and beautiful artistry. The service from everyone was wonderful, and it was easy to tell that everyone who worked in the restaurant was proud of this food which will give you such a beautiful taste of a wonderful culture. One thing's for sure, I already can't wait to go back.
 Receive a 10% discount on your dinner at Chaaya by clicking here. 
Address: 16755 SW Baseline Rd suite 110, Beaverton, OR 97006
Like this article? Subscribe and never miss a post!