22 Foods You Must Eat In Oahu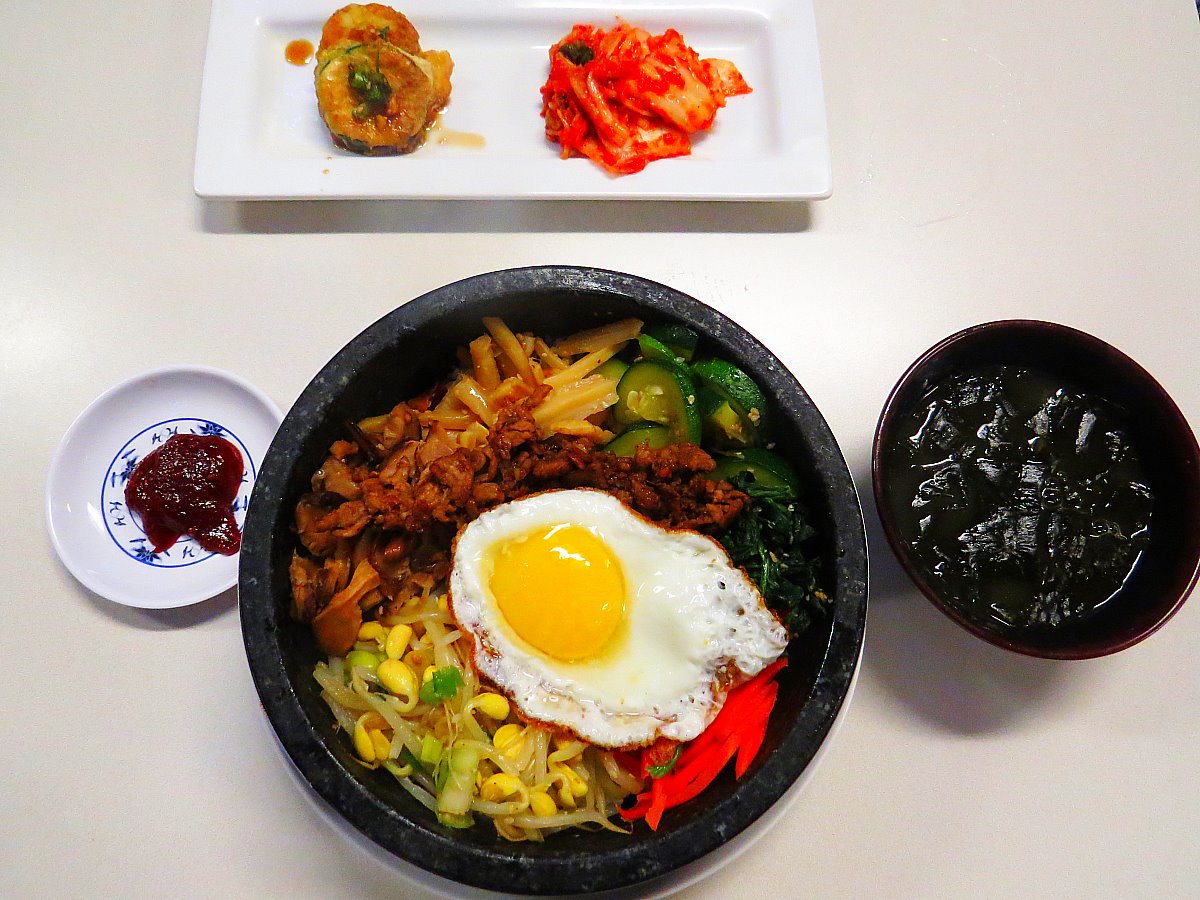 There is so much good food in Oahu that it's hard to fit it all in, especially if you are visiting on vacation. I'm going to make it easier for you and give you the dishes that were my favorites during the five months I lived there. Asian food is one of the things that Oahu does best, but you also have to fit in the plate lunch, poke, shave ice, and some of the other Hawaiian foods that you can only find in Hawaii. So, here it is: 22 dishes you must eat in Oahu.
22 Foods You Must Eat In Oahu
1. Manapua From Honolulu Kitchen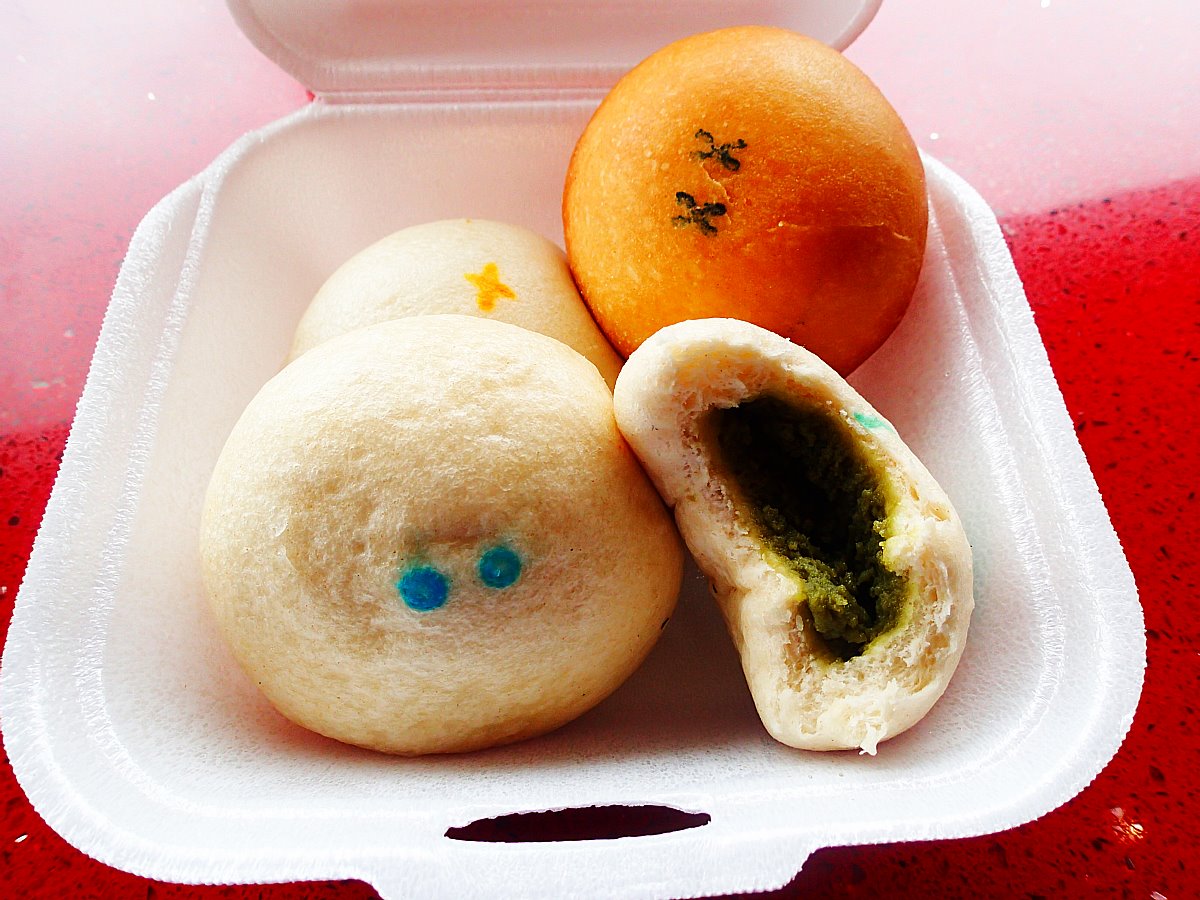 Yes, you can find manapua all over the island, but I think the best comes from Honolulu Kitchen. Not only can you get regular steamed manapua, but you can also get deep fried manapua, too. I like the deep-fried spicy Korean manapua, and the steamed spicy cream cheese and crab, garlic chicken, and green tea. Some of the other flavors are Kalua pig, beef bao, spinach and cheese, pork adobo, lilikoi, haupia, and strawberry pop tart!! At around $1.10 per manapua, it's one of the cheapest lunches in town!
2. Hot Stone Bibimbap From Sara's Cafe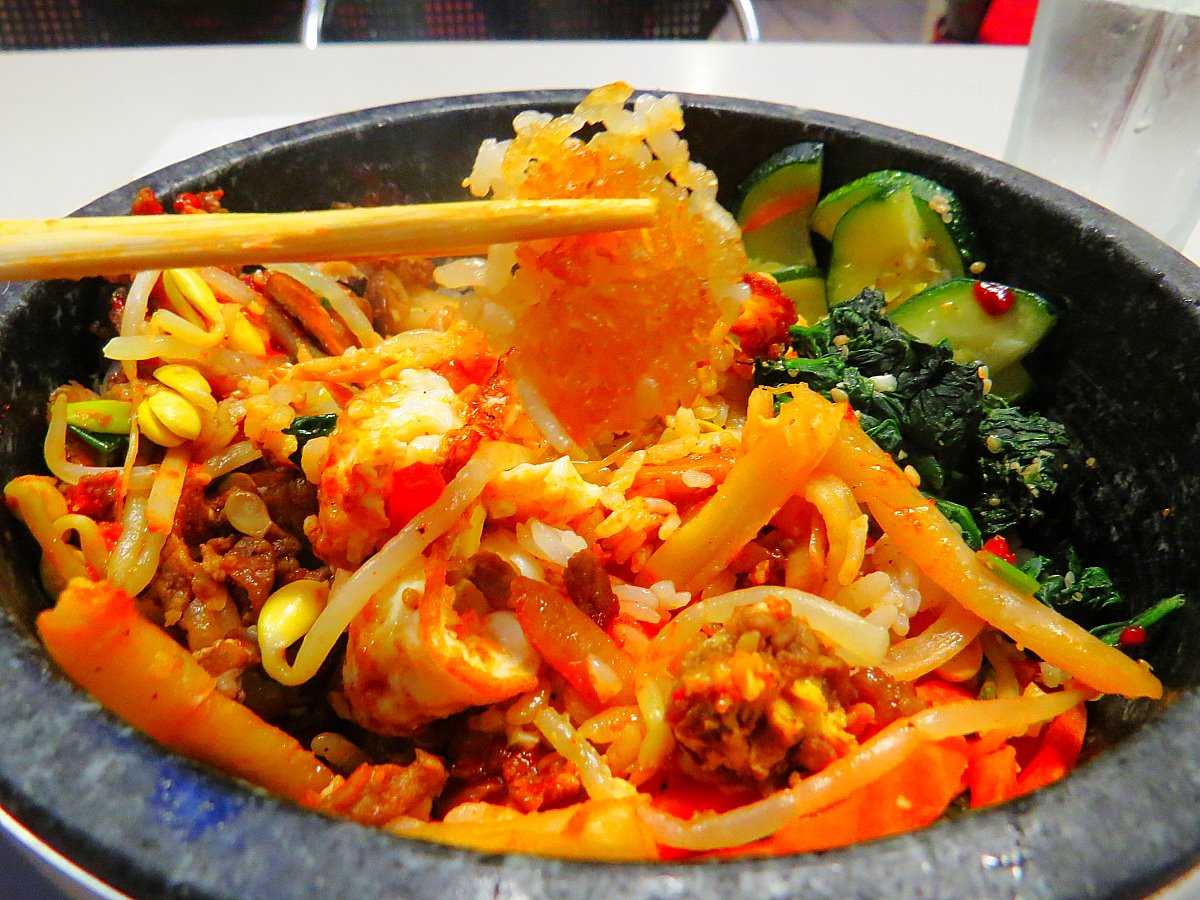 The hot stone Bibimbap from Sara's Cafe is some of the best Bibimbap I've ever had. Sara makes sure you have plenty of gochujang sauce to stir in, and the hot stone bowl causes the rice to be crispy, like a Korean version of paella. Sara is a true gem, and she serves up Korean home-cooking at her hole in the wall in Honolulu. Anything you order from her will be good. I also really enjoyed her Korean chicken wings. One thing is for sure, you will devour every bite.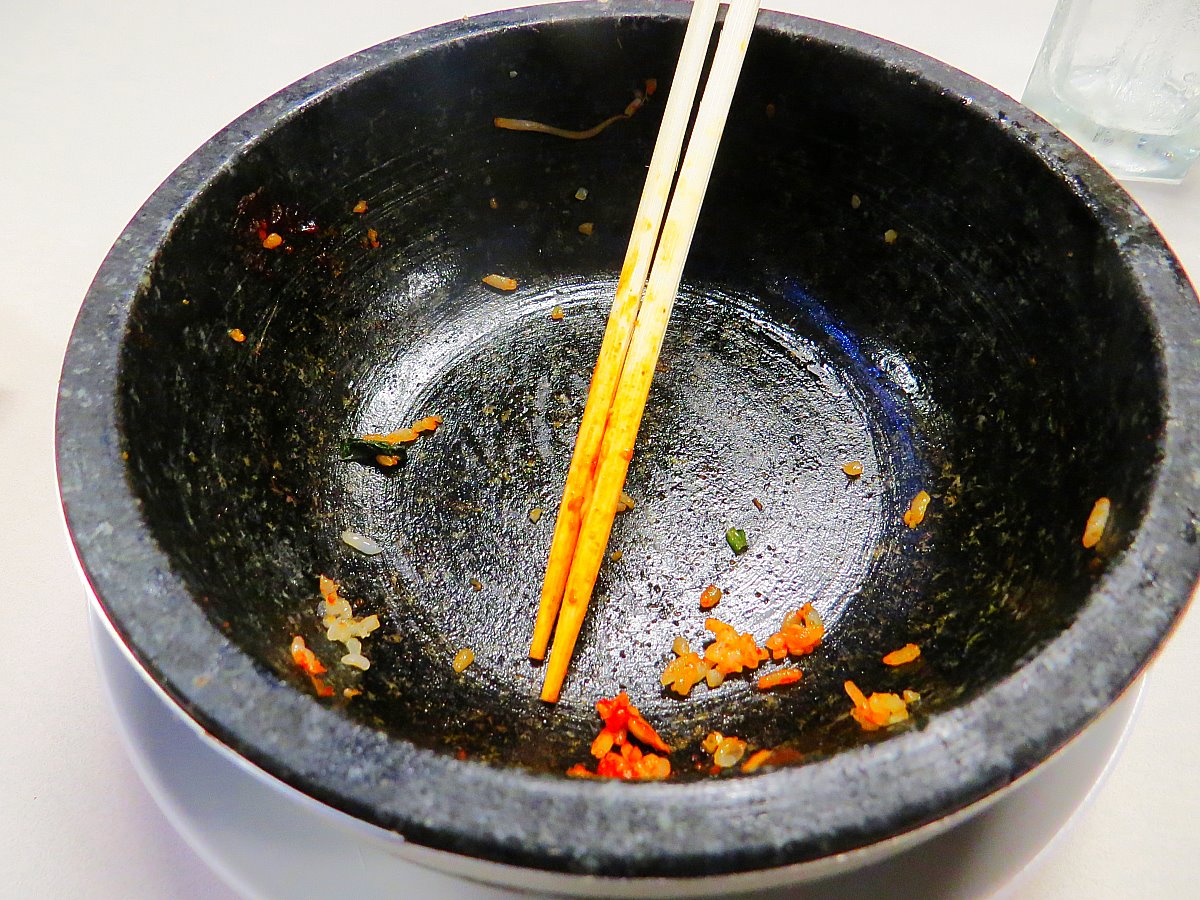 3. Tom Kha Ice Cream From Wing Ice Cream Parlor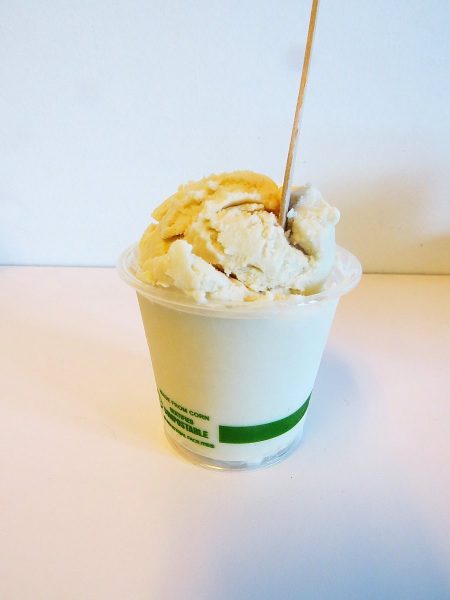 The Tom Kha ice cream at Wing Ice Cream Parlor in Chinatown tastes exactly like the soup with its coconut, ginger, lemongrass flavor. It's  made with coconut milk, and is so delicious. Wing is known for its creative ice cream flavors such as Golden Milk, Thai Tea, Pineapple Thai Basil, and Rosemary with Blood Orange Swirl. Many of the flavors are vegan, too. There's also a wish list, so you can ask for your favorite flavor to be made.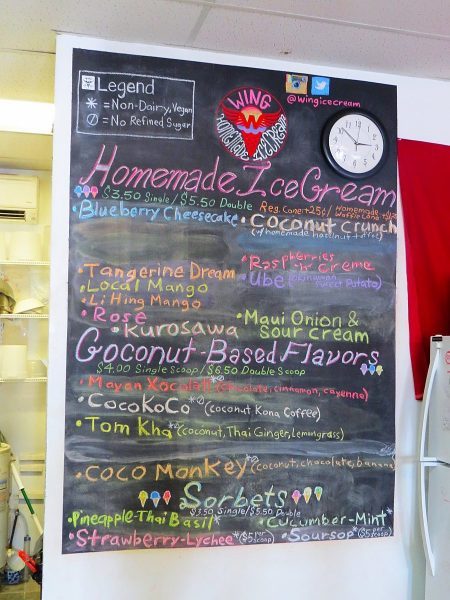 4. Da' Plate Lunch At Kahai Street Kitchen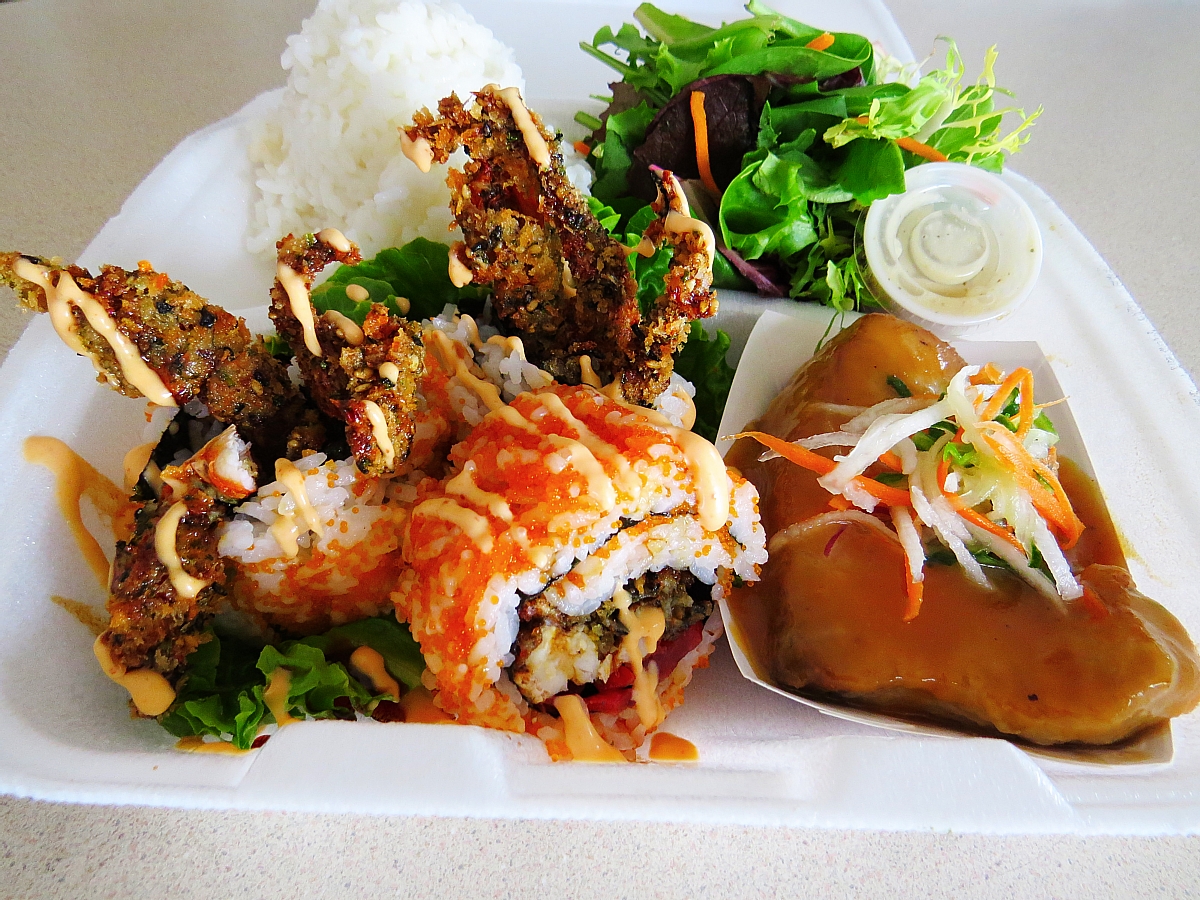 The one meal you can easily find all over Hawaii is the plate lunch. It traditionally includes an entrée, 2 scoops of white rice, and macaroni salad. But, my favorite plate lunch is the one at Kahai Street Kitchen. Their's is a more gourmet version of the standard plate lunch, and they allow you to substitute tossed salad instead of mac salad. The best plate lunch I had there was the soft shell crab roll and misoyaki Ahi tuna plate. A great value for $13.95. Other good choices are the crab crusted mahi mahi and the garlic chicken.
5. Poke From Ono Kimchi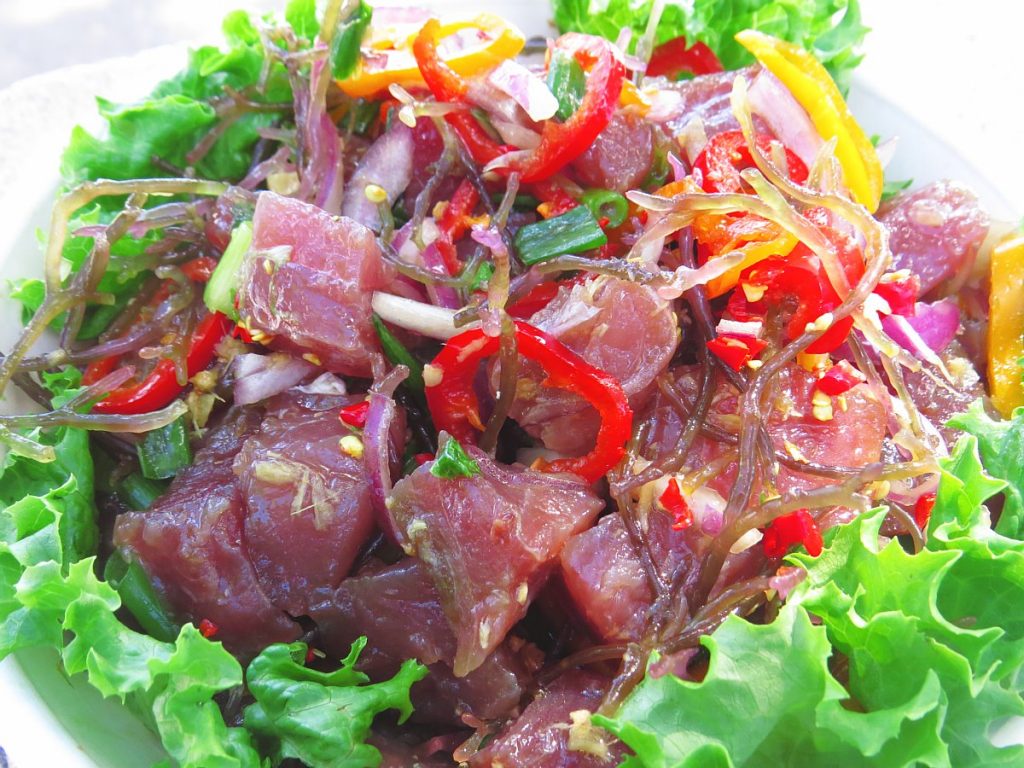 There is lots of great poke to be found all over Oahu, but my favorite poke is from the Korean Ono Kimchi. The poke is prepared fresh while you wait, and the fresh veggies and sea asparagus really set this one over the top.
6. Tacos From Taco Kabana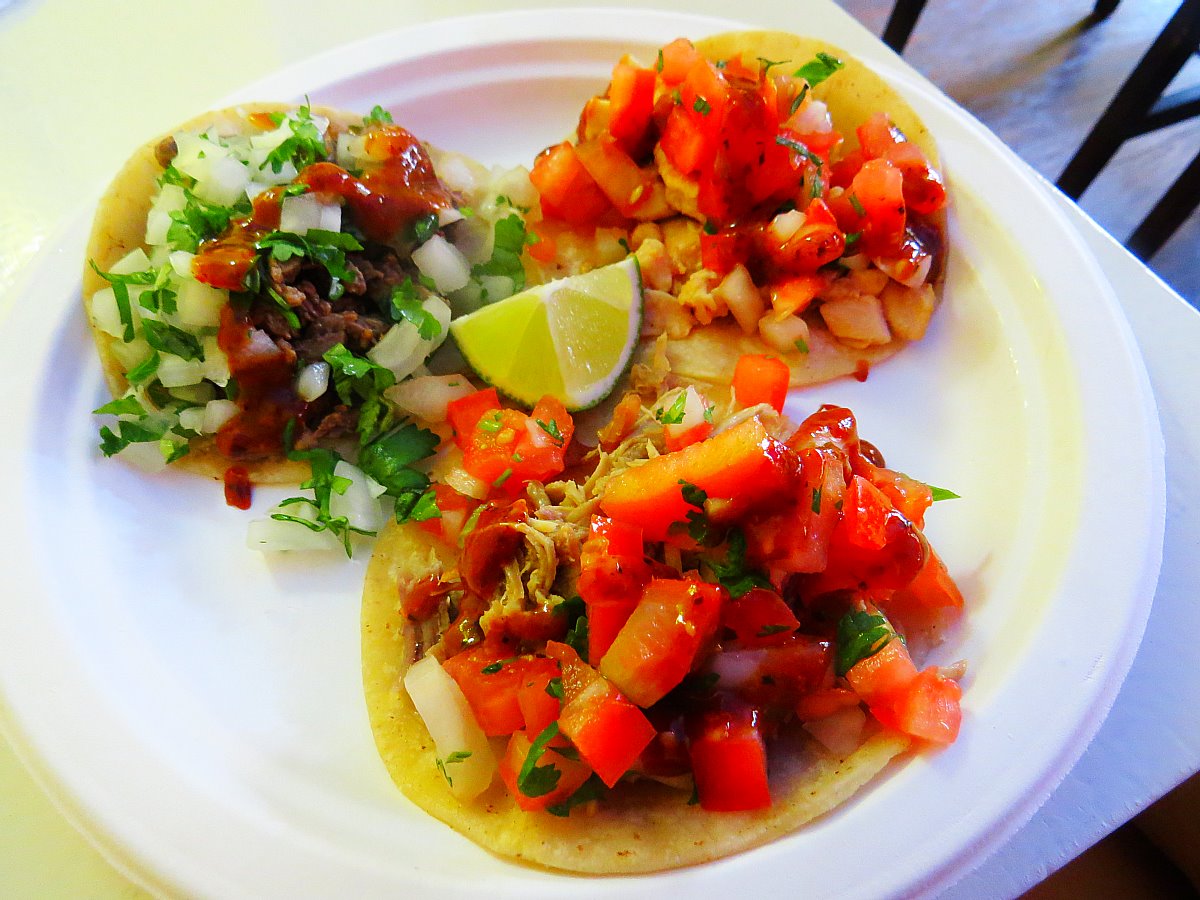 Whoever said you can't find real Mexican food in Hawaii hasn't been to Taco Kabana. Just wow. I had the carnitas, pollo asada, and carne asada. They also had lengua tacos on the menu for those so inclined. Due to the quality of the meat (they used flank steak for the carne asada), these tacos were better than most of the ones I've had in Mexico.
7. The Banana Coconut Donut From Mr Donut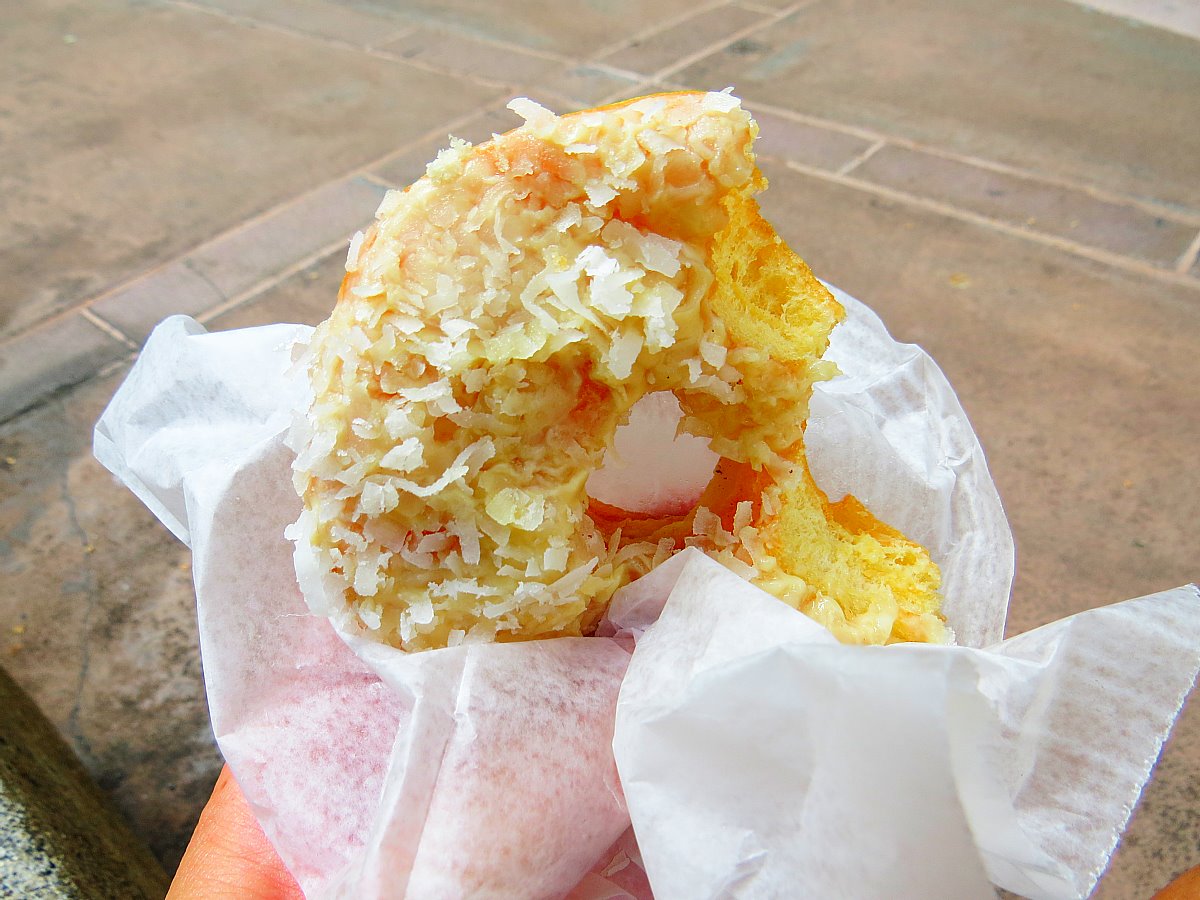 Do yourself a favor and try the banana coconut donut from Mr. Donut. Just do it. Thank me later.
8. Bone Marrow From The Pho Pot At Pig And The Lady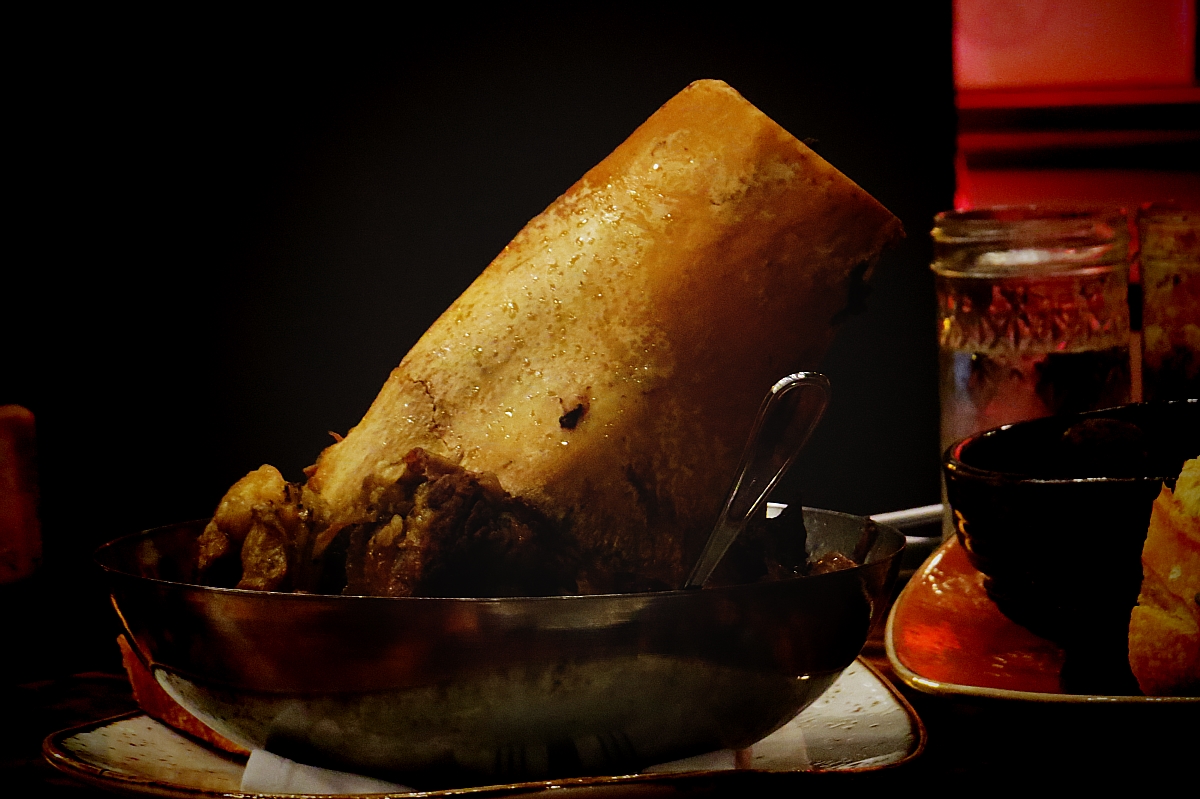 The bone marrow that had been stewed in the Pho pot, wasn't just one of the best things I ate in Hawaii, it was one of the best things I ate ever. It's not currently on the menu, but anything you get at The Pig and the Lady will be excellent. Don't miss the Pho French Dip at lunch, and save room for their soft serve ice cream. With rotating exotic flavors such as Black Pepper Thyme Custard + Lilikoi Sorbet or Matcha Green Tea Custard & Pineapple Sorbet, it's some of the best ice cream I've had.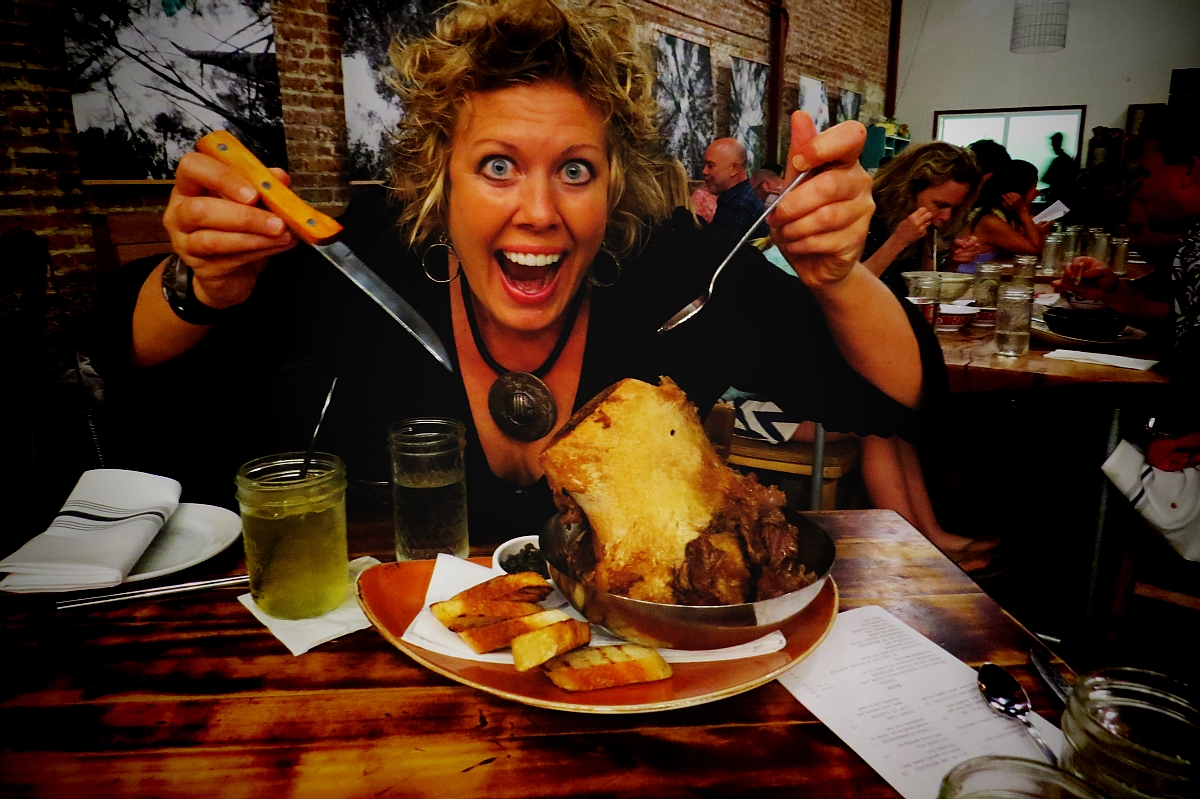 9. Spicy Fried Chicken From 
Gulick

Delicatessen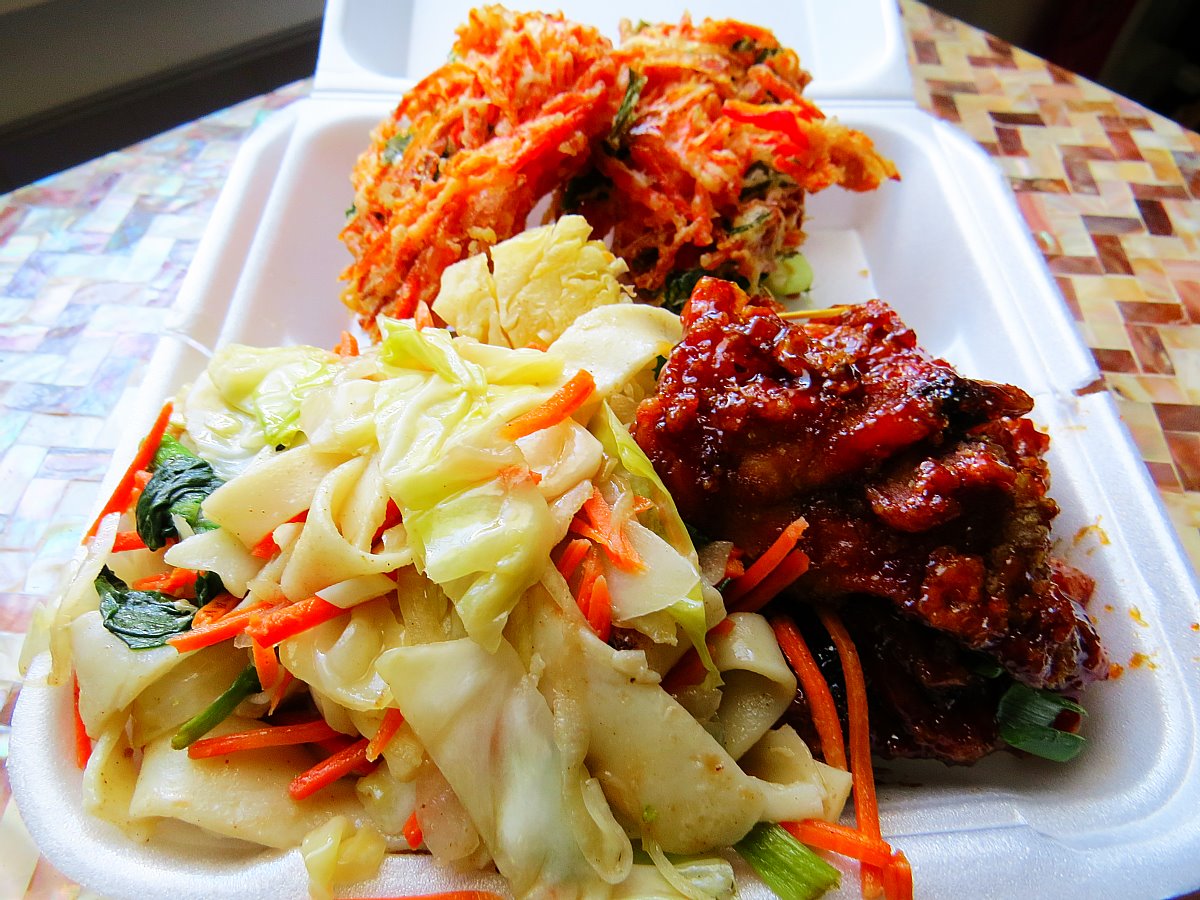 Gulick Delicatessen is a local's favorite. This spicy fried chicken, veggie tempura, and Chow Fun was only $6.96. It was big enough for two meals and was delicious. It's a build your own plate lunch with okazuya food, and you should go early for the best selection. The Furikake Garlic Chicken is also divine.
10. The Salted Caramel/White Chocolate Ice Cream From Nitrogenie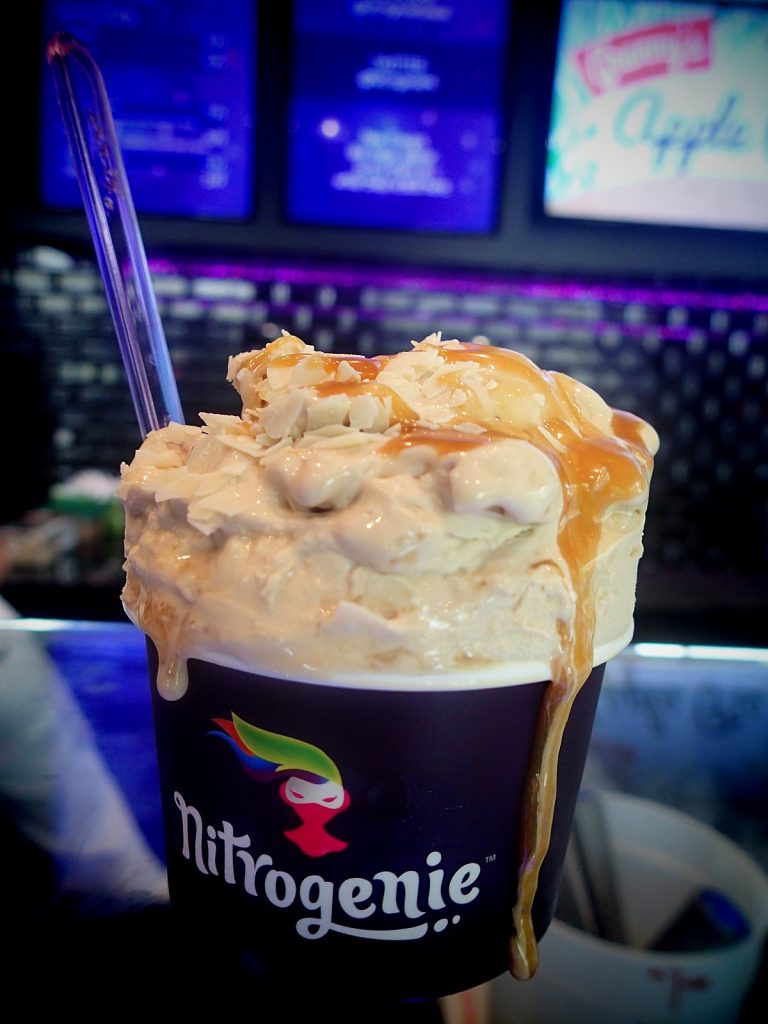 Nitrogenie says their ice cream is made of magic, and it's absolutely true. Their salted caramel/white chocolate flavor had me swooning and wanting more. All of their ice cream is made of nitrogen, and it's fun to watch the process.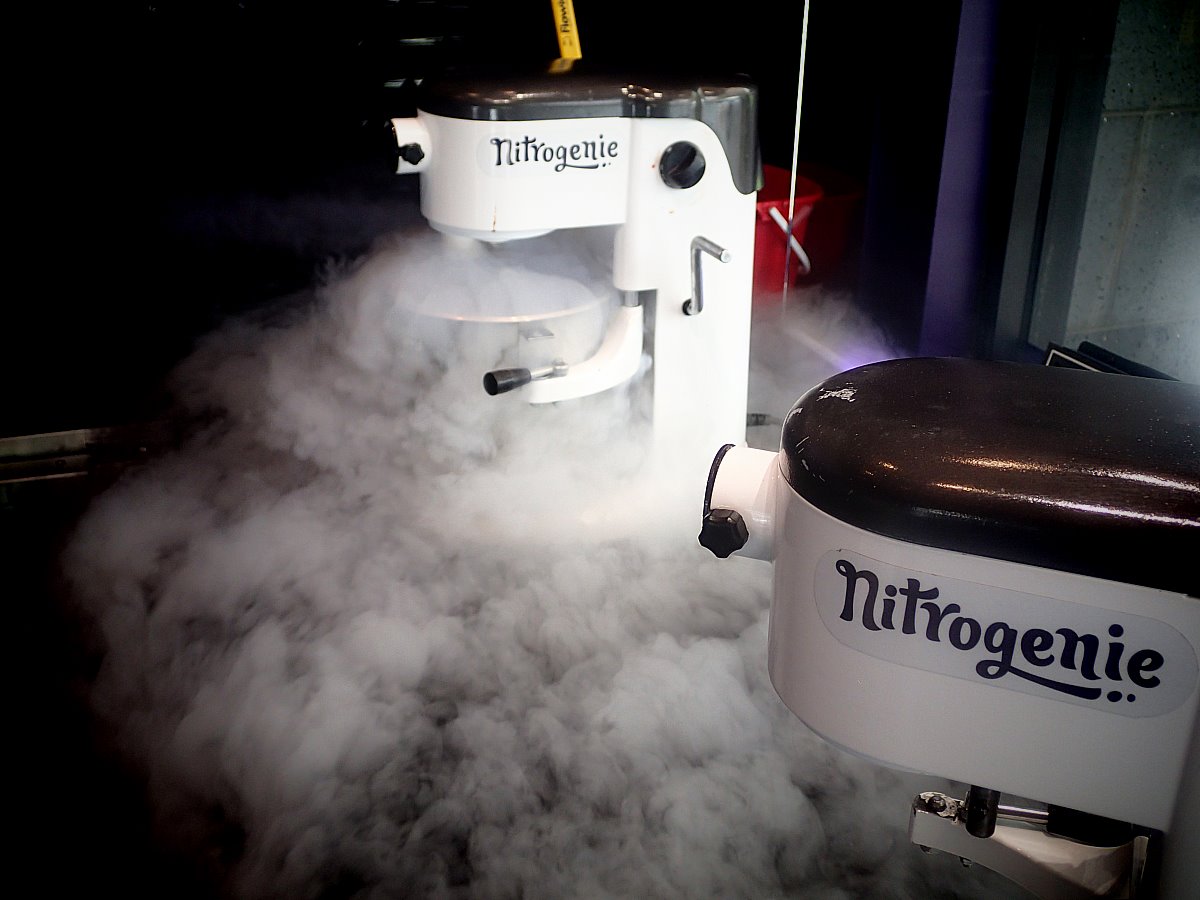 11. Garlic Shrimp Mofongo At Coquito's Latin Cuisine Restaurant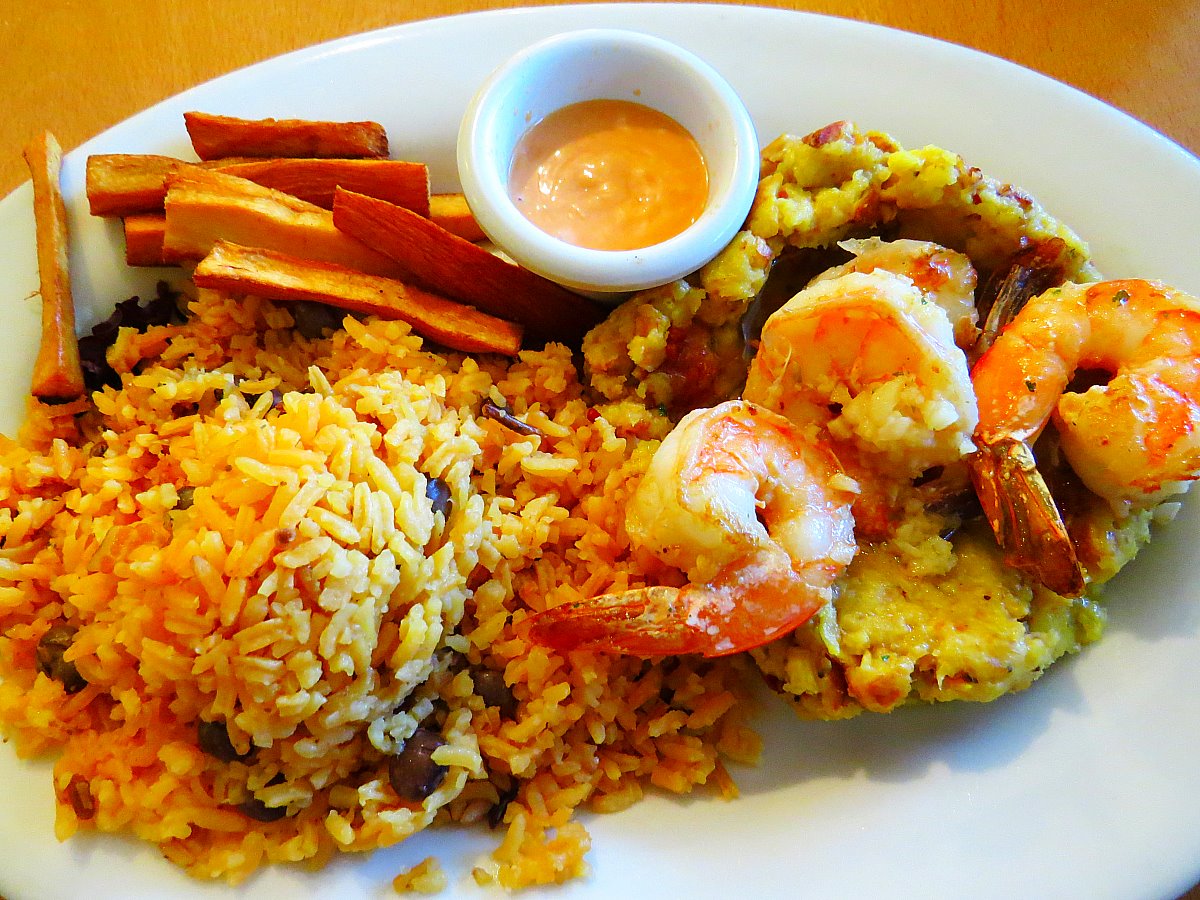 In Waianae, there is some Puerto Rican food that is just dying to meet you. I had a truly excellent meal at Coquito's Latin Cuisine Restaurant. It's owned by a Puerto Rican woman and it's the real thing. I had a garlic shrimp mofongo made with mashed plantain and bacon, fried yucca (to die for!), gandules rice, and tembleque which was a coconut custard topped with cinnamon.
12. Milk Tea And Earl Grey Tea Gelato In A Matcha Green Tea Cone At Via Gelato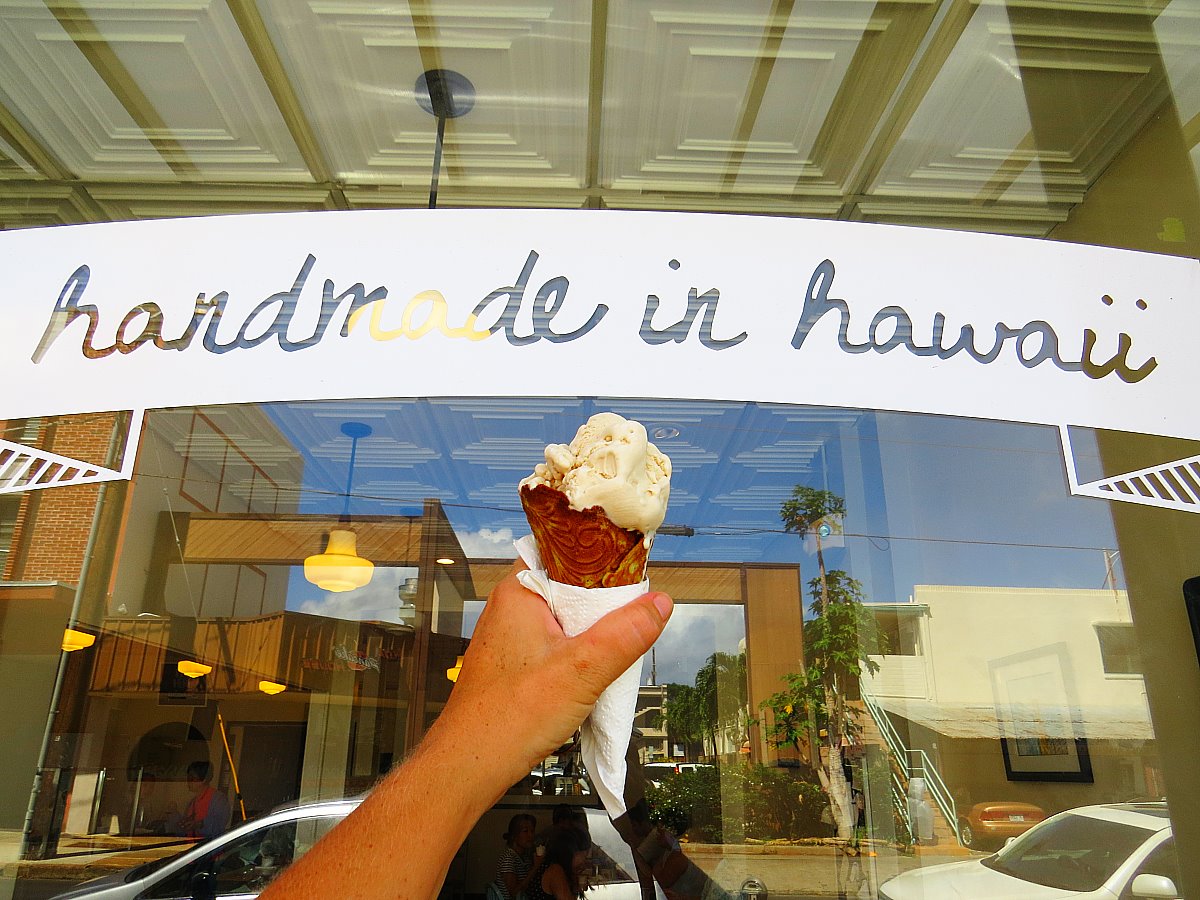 Ok, yes, I ate a lot of ice cream in Hawaii, but someone had to do it. I came up with my own combination which I like to call The Triple Tea, but Via Gelato in Kaimuki has lots of great flavors including salted caramel with coffee crumble and haupia (coconut custard). Definitely get one of their homemade ice cream cones.
13. Tacos From Surf N Salsa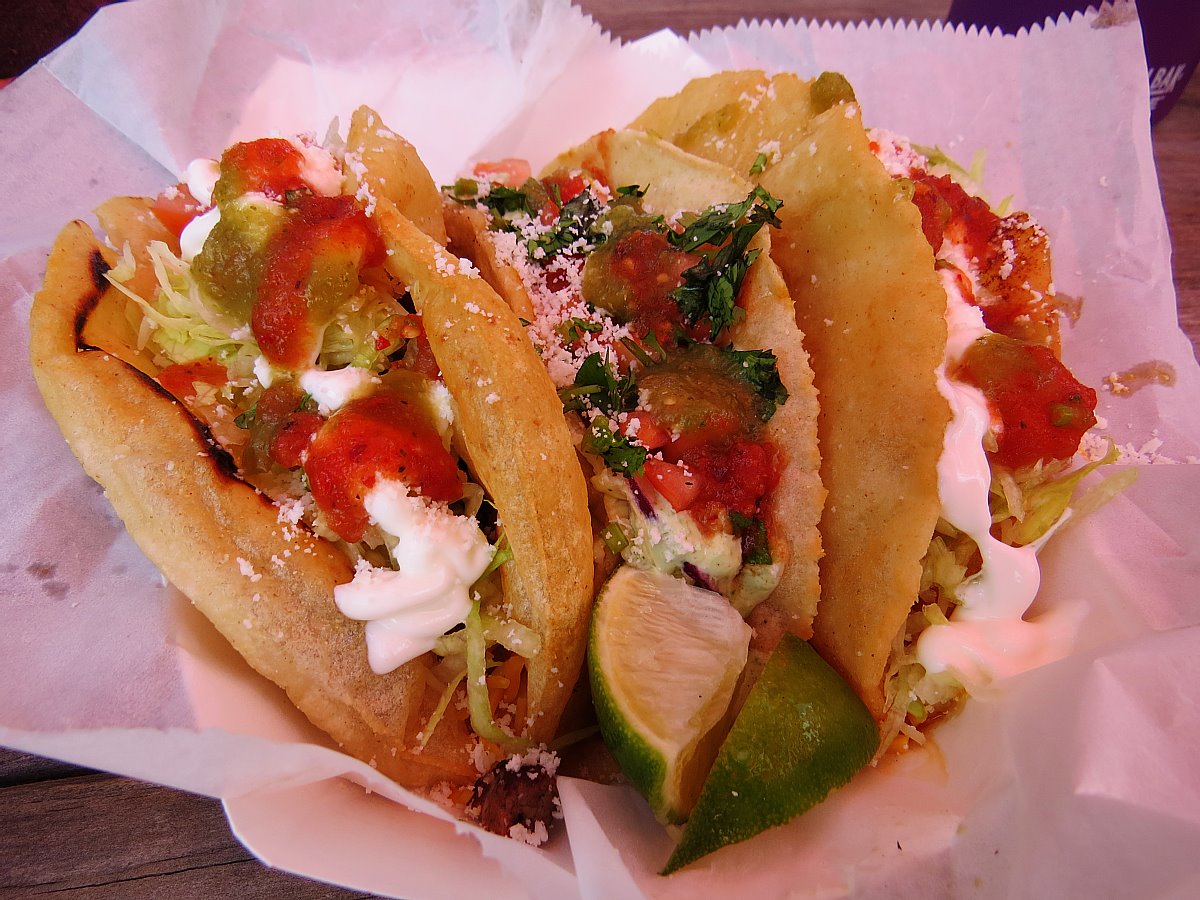 Did I really find the perfect taco? These were on the top of my list as some of the best tacos I've EVER HAD. The owners at Surf N Salsa are from Mexico City and El Salvador, and it shows. The tortillas were some of the best I've ever had and are handmade as you order your taco. I love crunchy tacos and loved that I had a choice between crunchy or regular. I had ahi (with an incredible serrano crema), steak, and pork. Tuesdays they have $1 tacos from 5-7:30, elotes, and live music.
14. Malasadas From Leonard's Bakery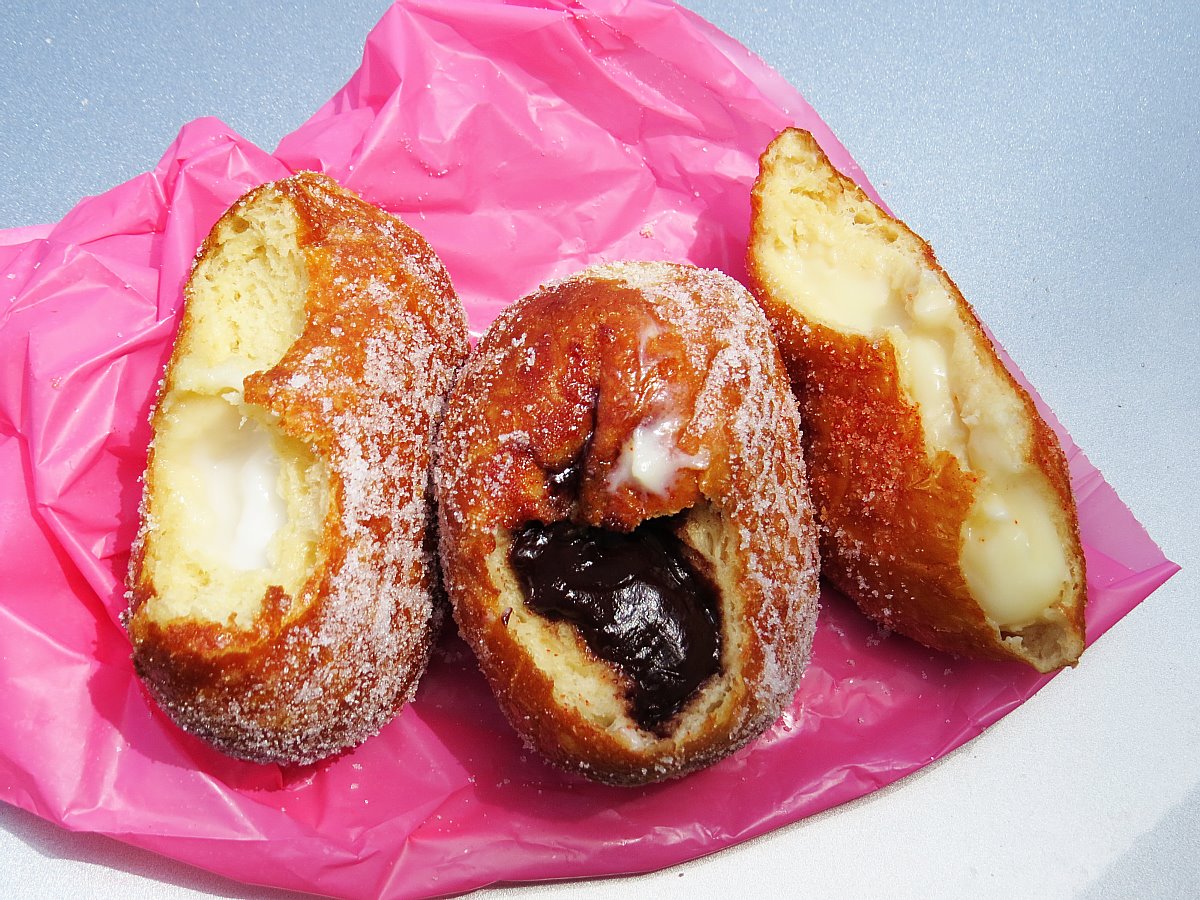 Malasadas are one of my favorite Hawaiian specialties. They are the fluffiest and lightest Portuguese doughnuts, but they are better than doughnuts. You have to eat one to know how good they are. I had custard with li hing mui (sweet and sour), haupia (coconut custard), and chocolate. The best place to get them is at Leonard's Bakery. 
15. Shave Ice From Uncle Clay's House Of Pure Aloha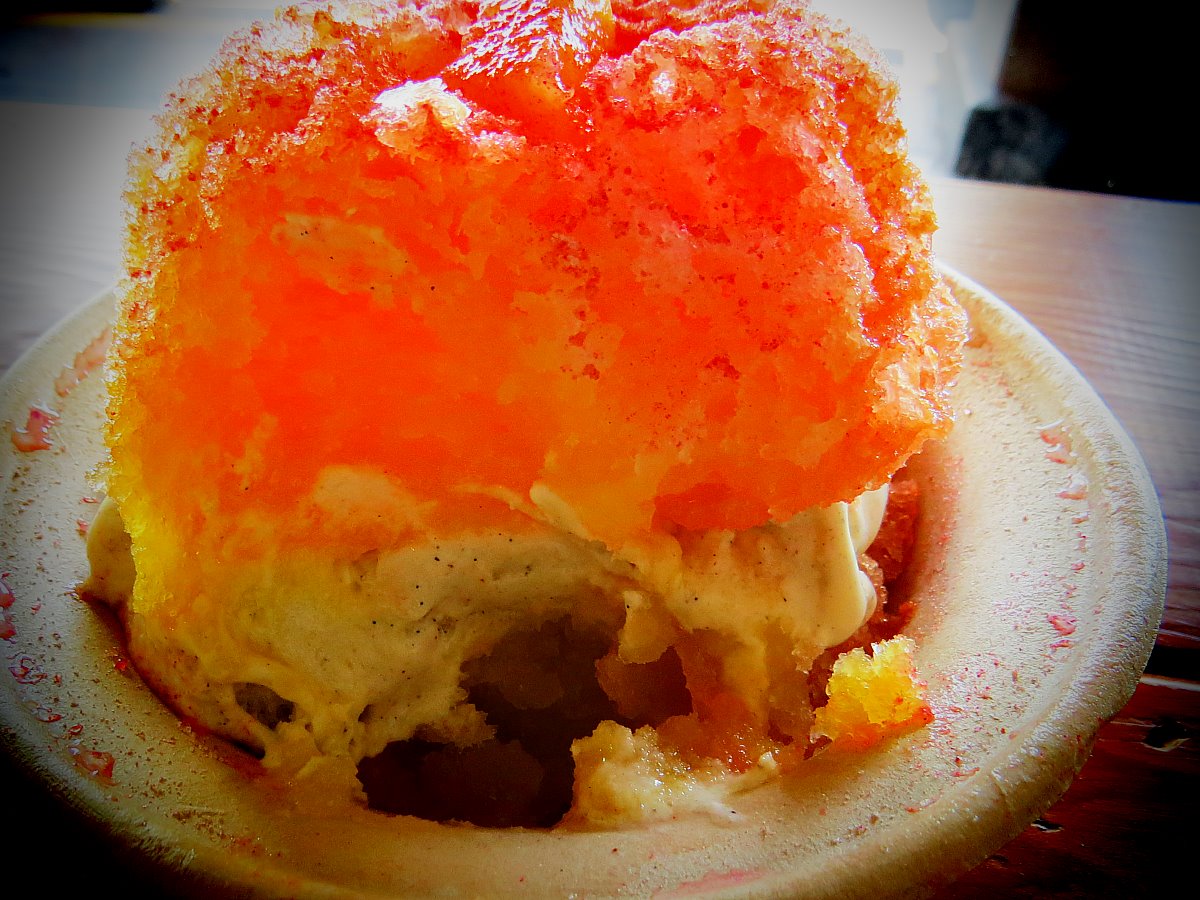 Uncle Clay's Shave Ice is so phenomenal because they make it with real fruit syrups. I like the pineapple, guava, lilikoi (passion fruit) with Tahitian vanilla ice cream sandwiched between and li hing mui on top. Strawberry is the most popular flavor, and they even have a kale flavor for health nuts.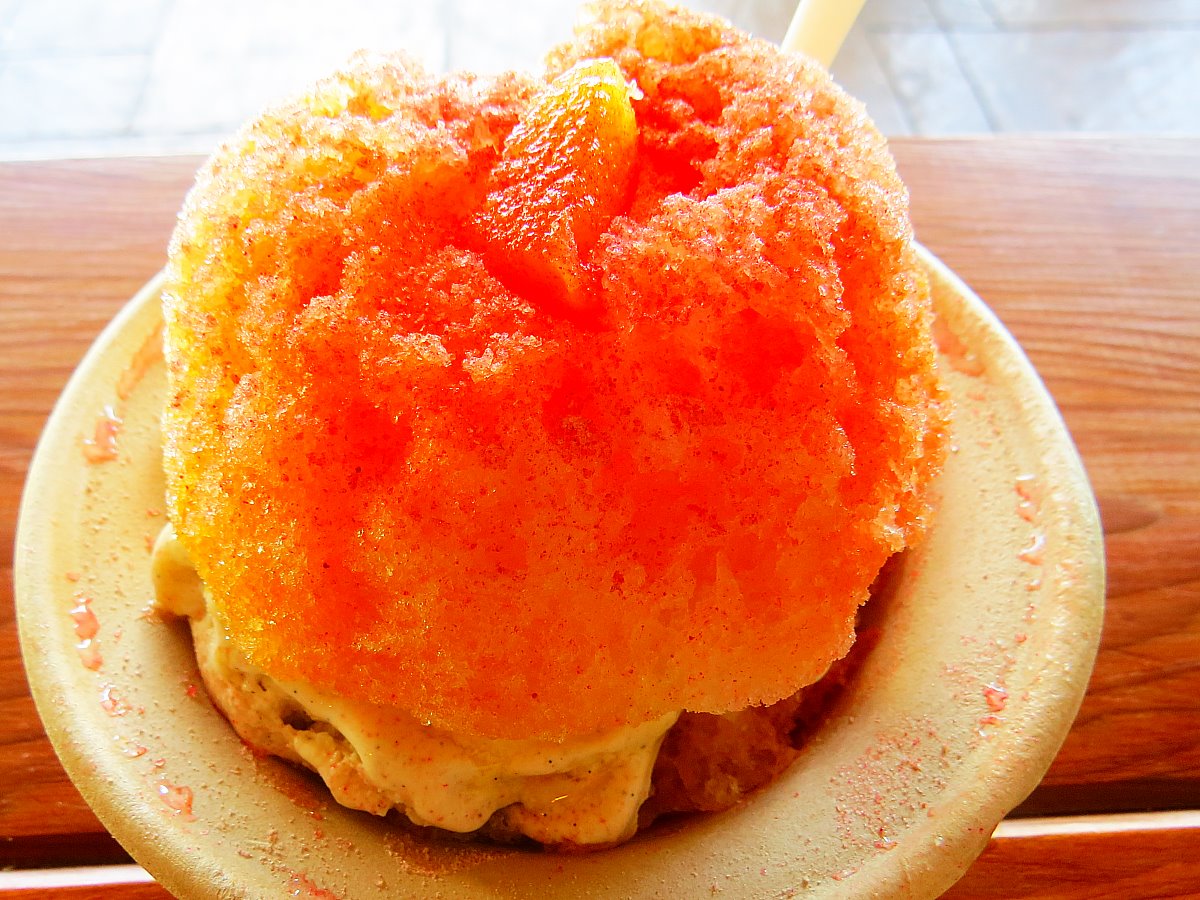 16. Garlic Crab From Irifune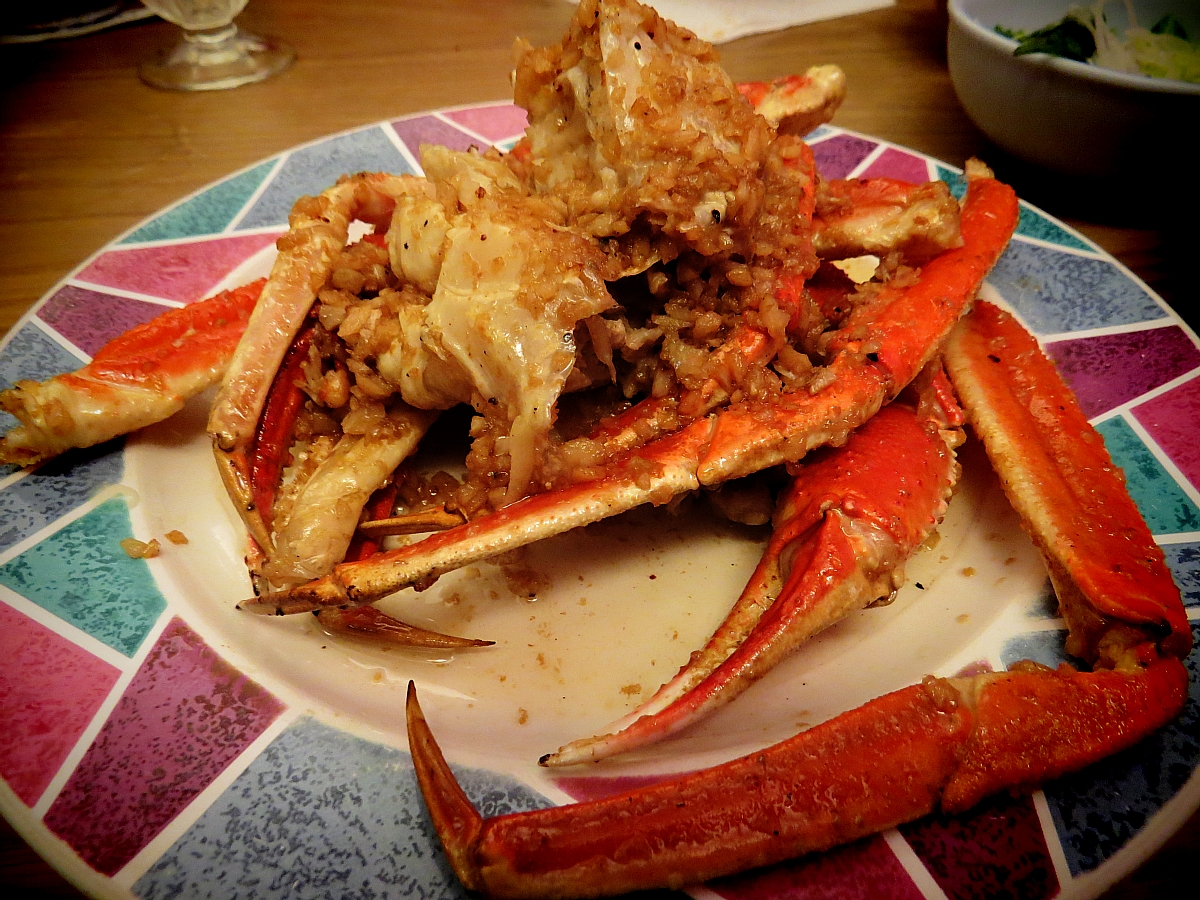 This is one of my very favorite dishes in all of Honolulu. Irifune is an Oahu institution, and this Japanese hole in the wall lets you BYOB. There are only 8 tables, so go early. Also, don't miss the garlic ahi and the breaded tofu with the ginger-tori sauce.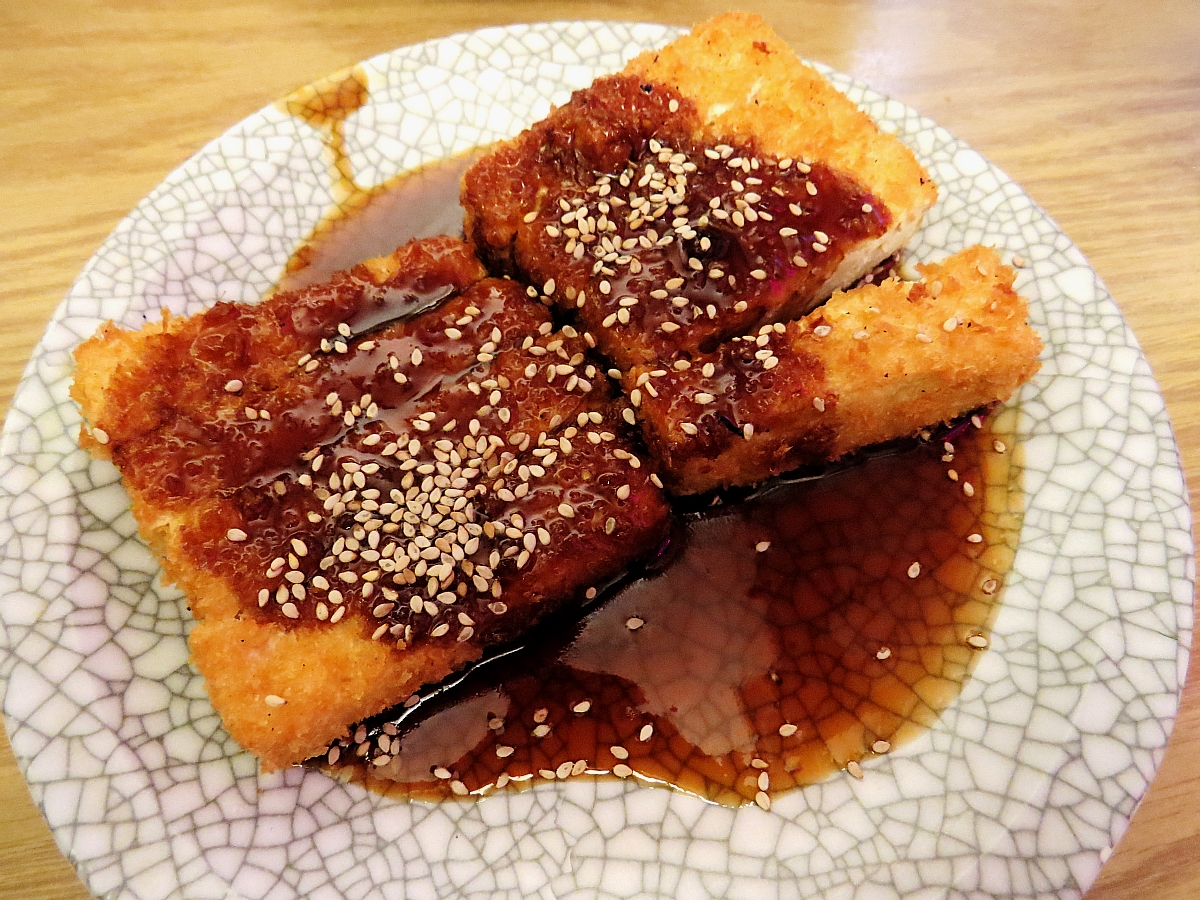 17. Snow Ice From Frostcity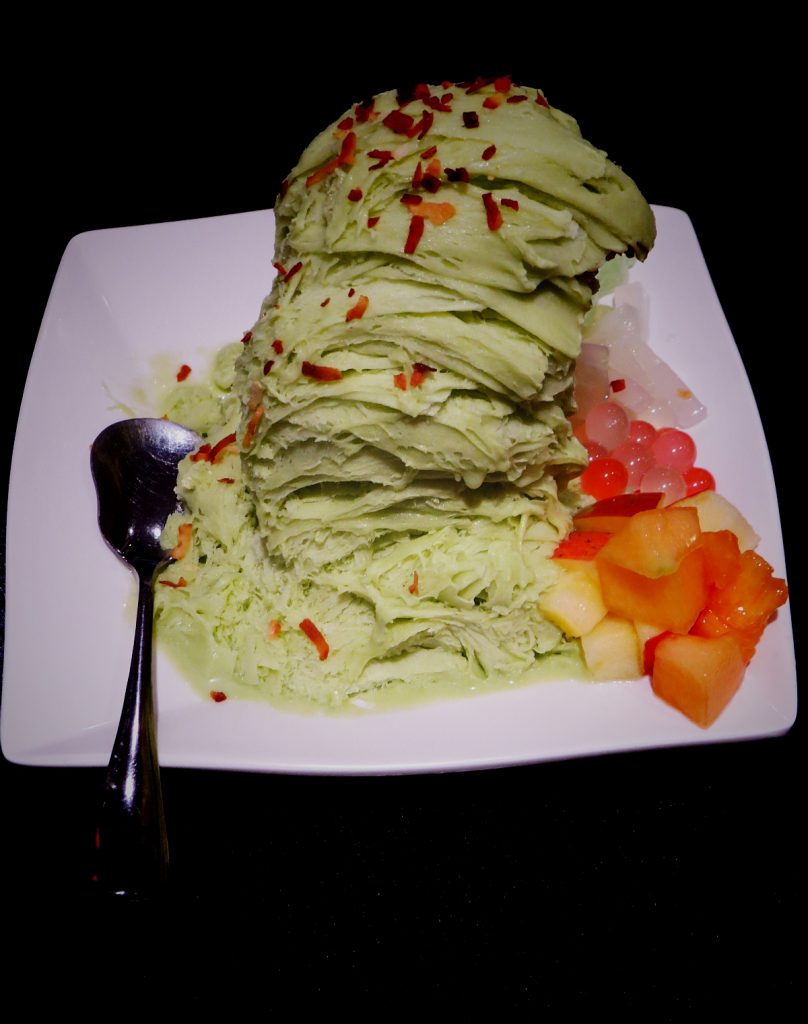 Snow Ice from Tawain is like a combination of ice cream and shaved ice. Light and airy and not too sweet My favorites were the Pineapple Coconut Thai basil and the Pandan Coconut Caramel. Frostcity has a rotating list of unique flavors such as Durian and Green Tea, and the texture is just divine.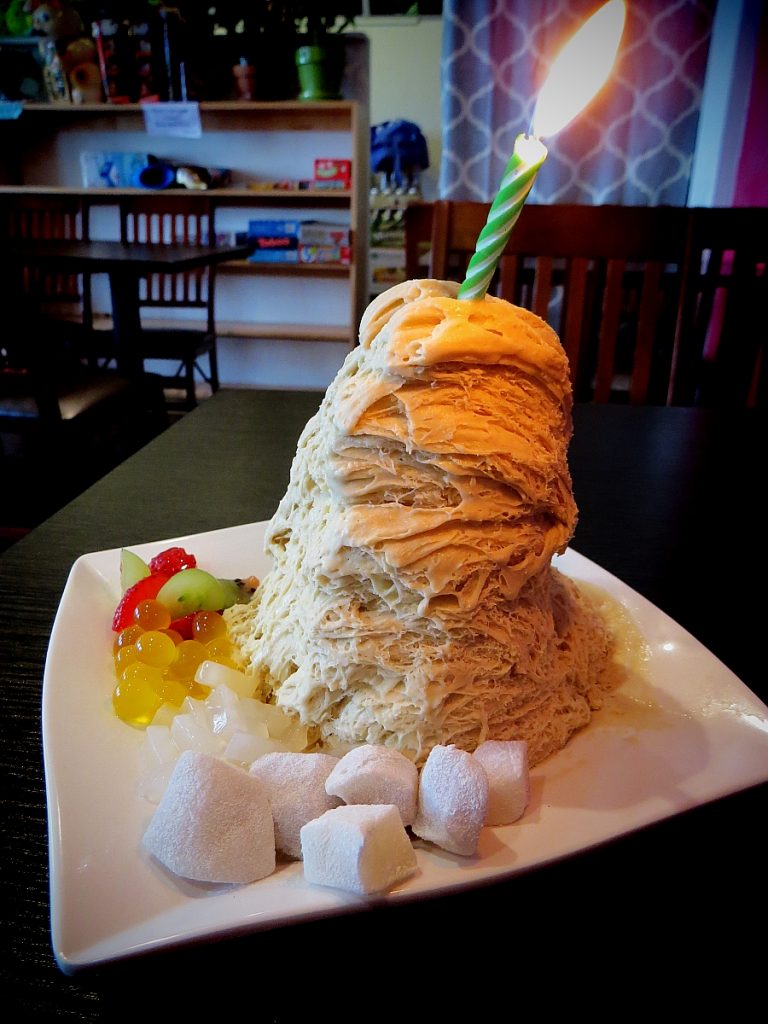 18. Tacos From Alejandro's Mexican Food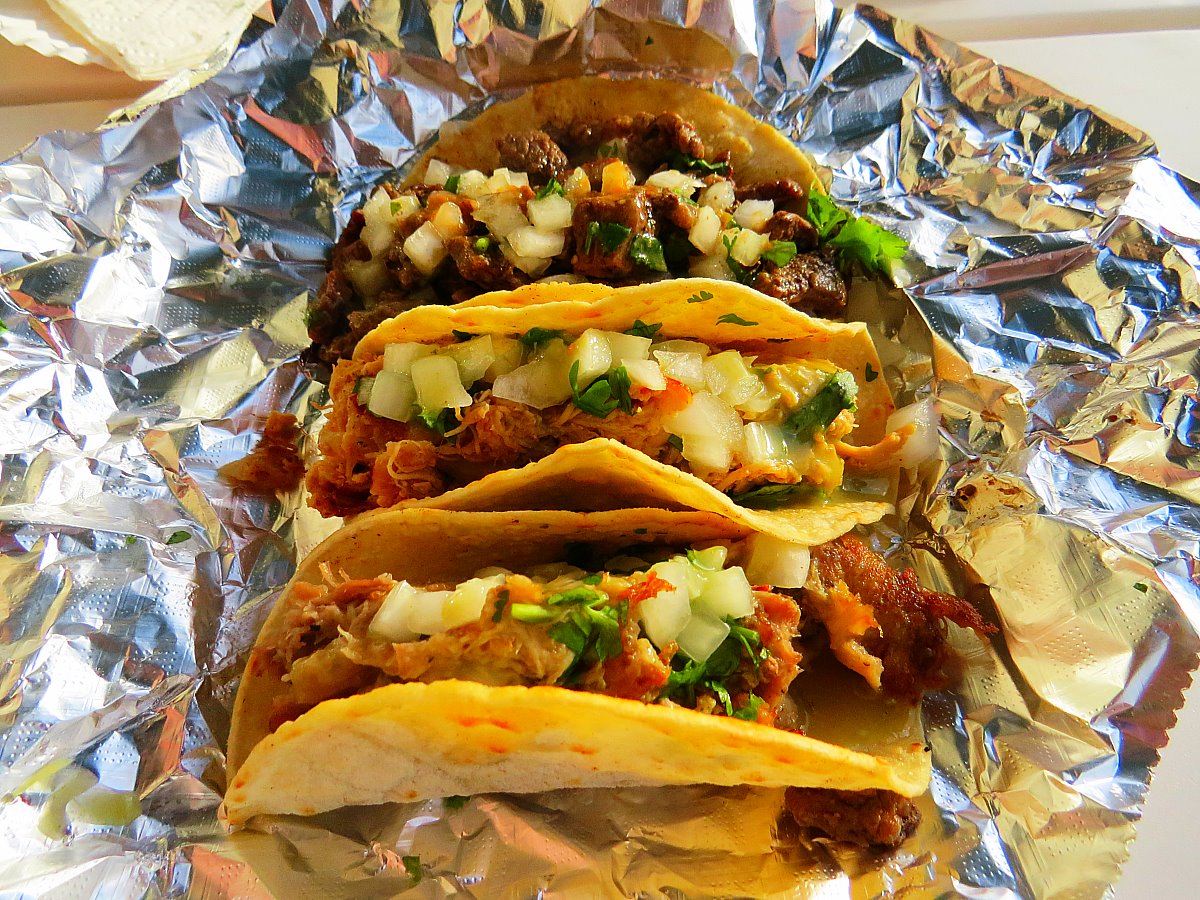 Crispy carnitas, tender carne asada, and chipotle chicken tacos. The tortillas are crisped perfectly, the Habanero salsa is a must, and the owner is so friendly and welcoming. You will almost forget you aren't in Mexico. If you're craving tacos, Alejandro's is a must.
19. Imperial Rolls At Hale Vietnam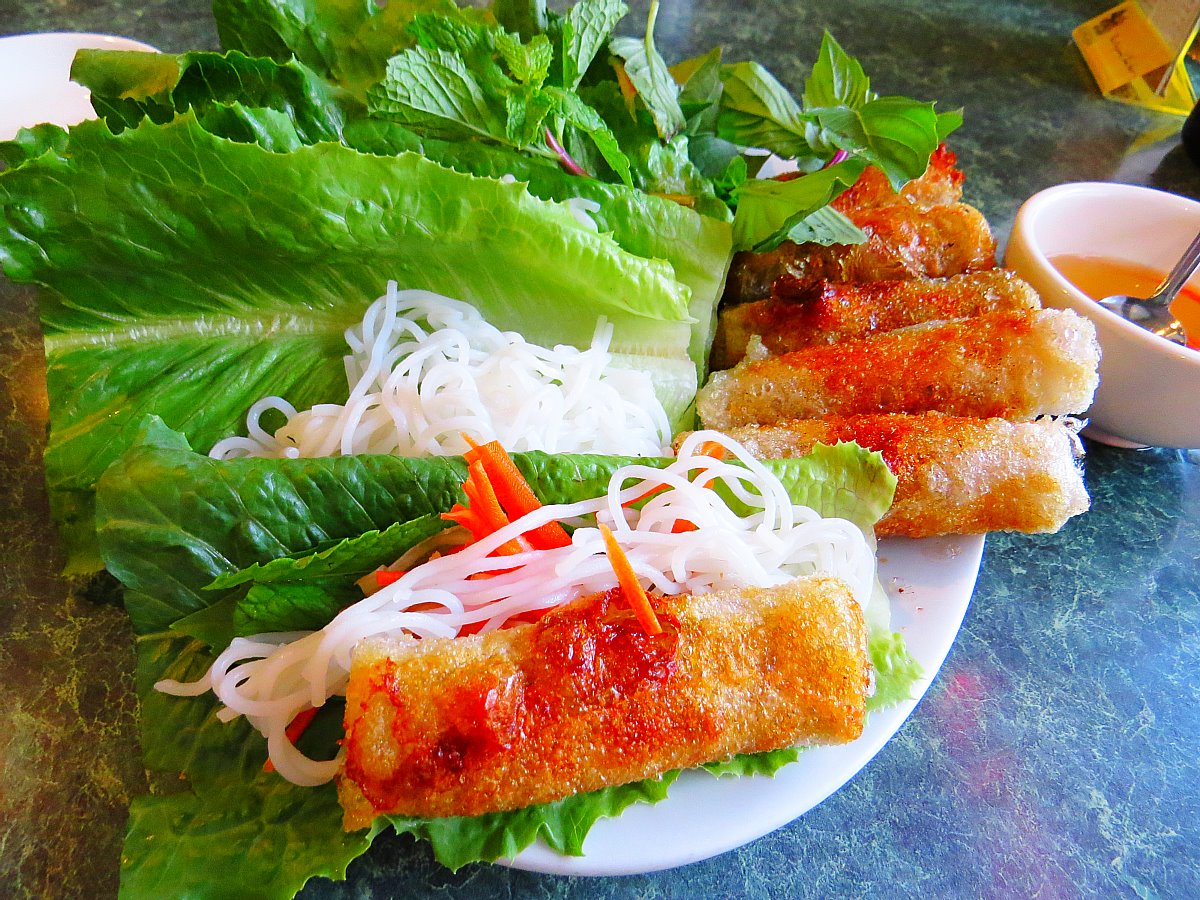 Hale Vietnam Restaurant does Imperial rolls the right way with rice paper wrappers (sometimes very hard to find them done authentically). Stuffed with crab and pork. So delicious!!
20. Hot Stone Bibimbap And Kalbi Short Ribs At Sadie's BBQ Inn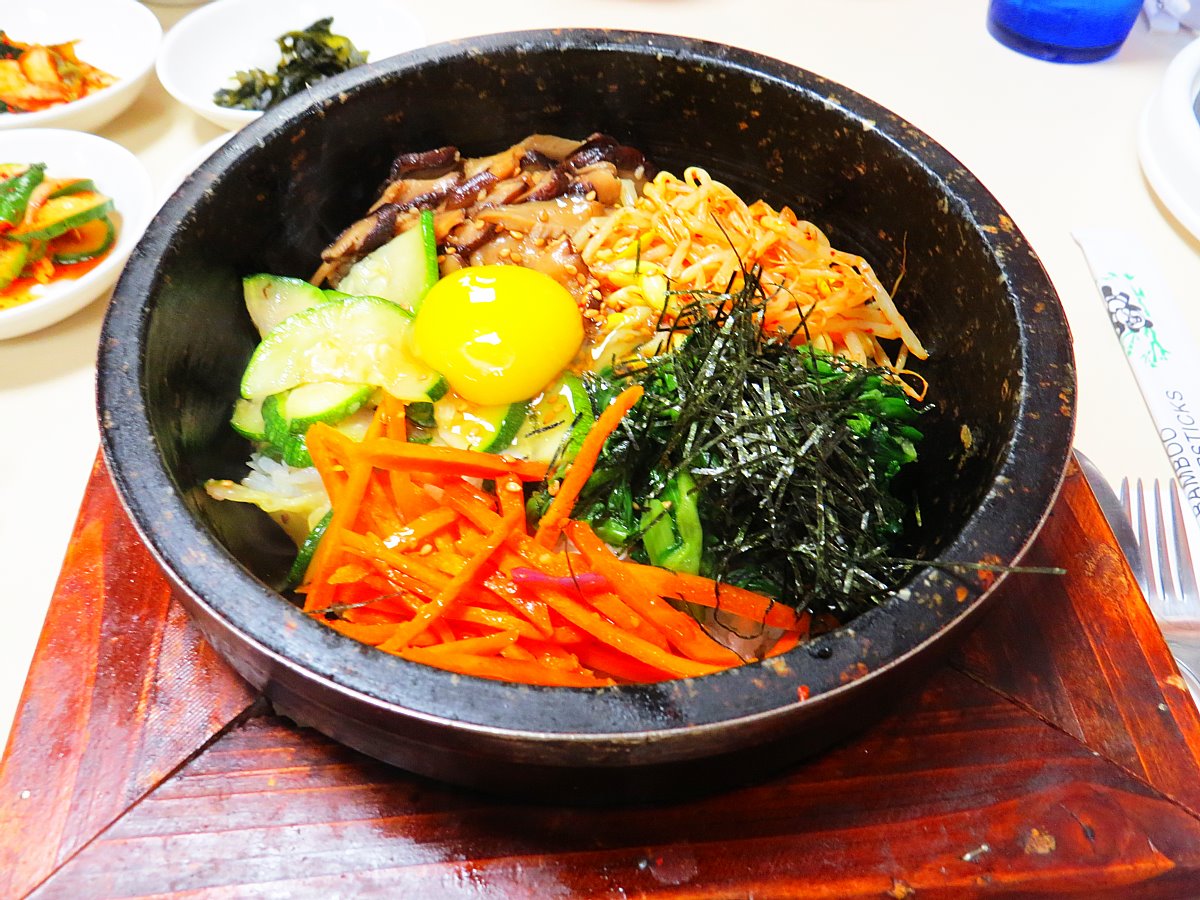 Sadie's BBQ Inn is another winner for their hot stone Bibimbap. They also have great Kalbi short ribs, and don't miss the homemade cheesecake with its coconut crust for dessert.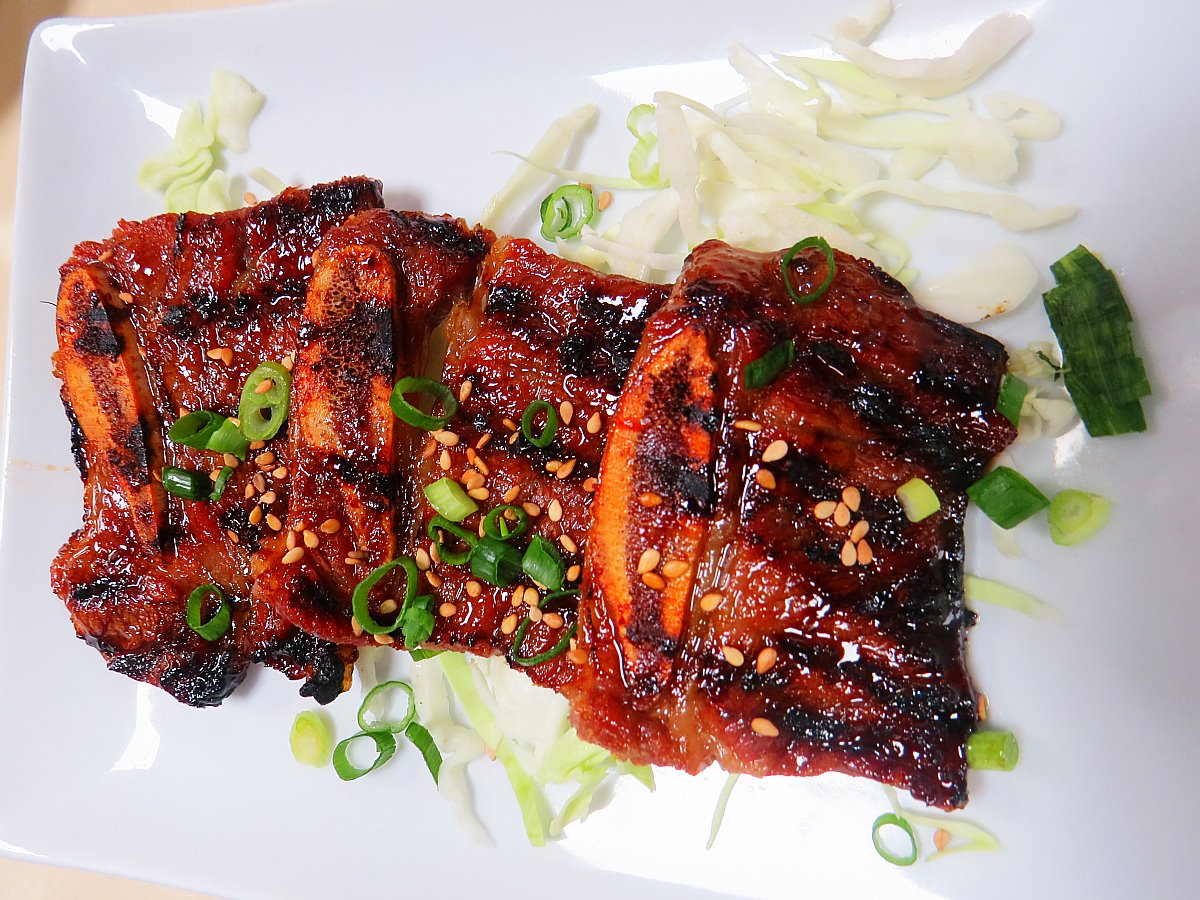 21. North Shore Garlic Shrimp From The Shrimp Shack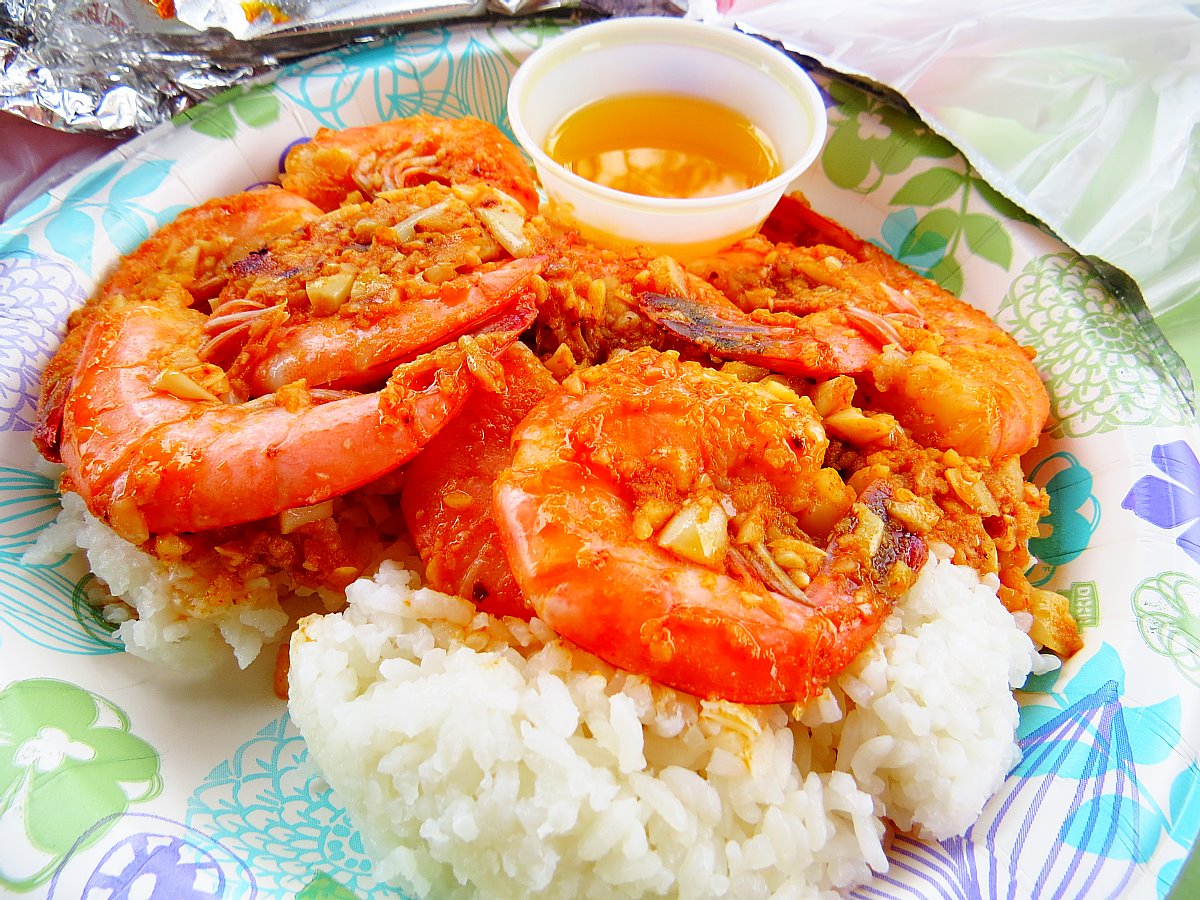 Skip the long lines at Giovanni's and head to The Shrimp Shack instead. Featured on both The Cooking Channel and The Travel Channel, the spicy shrimp is pure perfection. It's the best shrimp truck on the island, and the owners are friendly and fun. Look for the big yellow truck on the Windward coast of Oahu.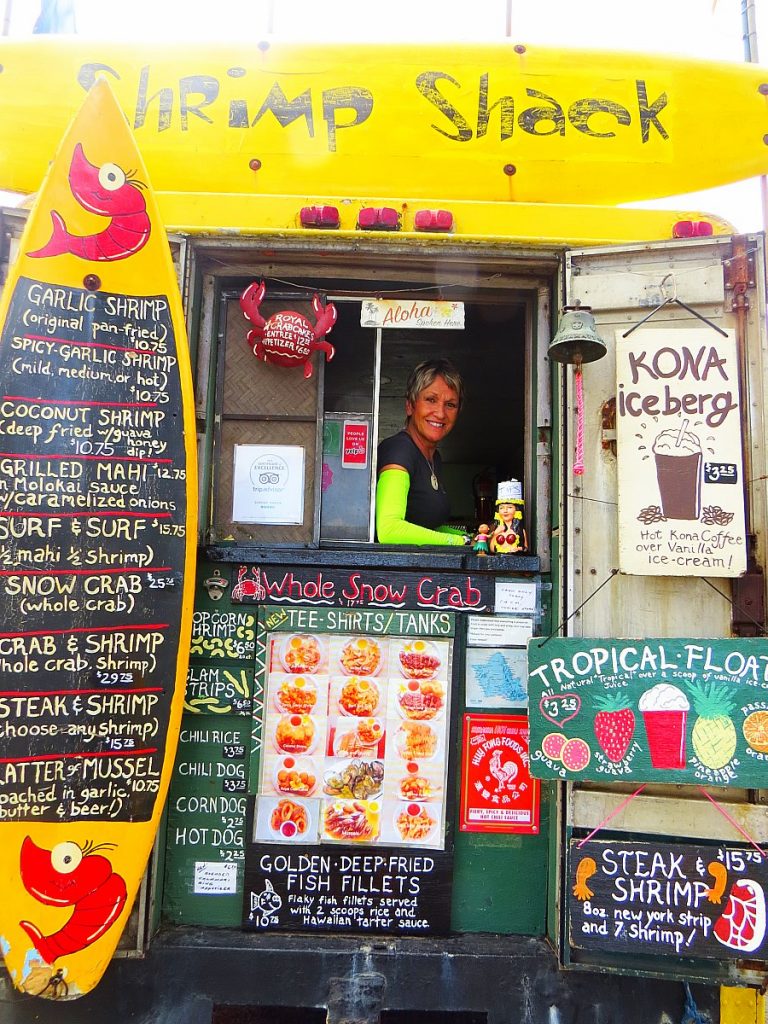 22. The Highway Inn's Smokin' Moco
The Highway Inn's Smokin' Moco, served with lychee wood smoked meat, is my favorite version of Loco Moco in Hawaii. They also serve corned beef hash, grilled fresh ahi poke, and an eggs benedict served with Kalua pig, taro muffins, and a red dirt gravy. Make sure to read my article on The Best Hawaiian Breakfast Spots, if you're a breakfast lover.
Like this article? Subscribe and never miss a post!