The Best Hawaiian Breakfast Spots (In Waikiki And Beyond)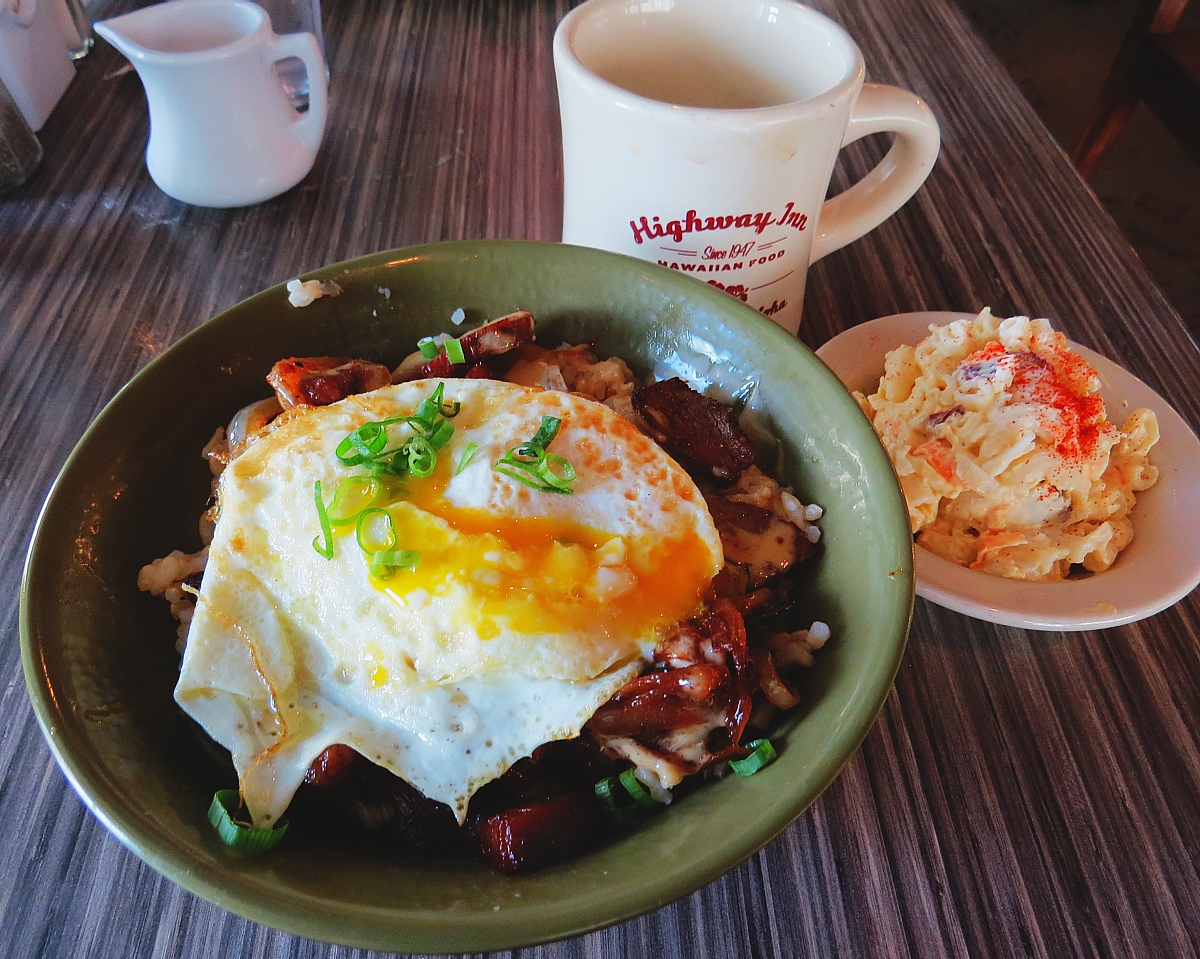 Everyone who knows me, knows that my favorite meal is breakfast. So, I was delighted to find some of the best breakfast spots in Hawaii. The Hawaiian breakfast is a little different from the typical breakfast in the US. There are a lot of Asian influences which can be found in the fried rice breakfast or saimin soup. My personal favorite is loco moco, which usually consists of white rice, a hamburger, and a fried egg topped with brown gravy. Here are some of my favorite Hawaiian breakfast spots that you won't want to miss.
The Best Hawaiian Breakfast Spots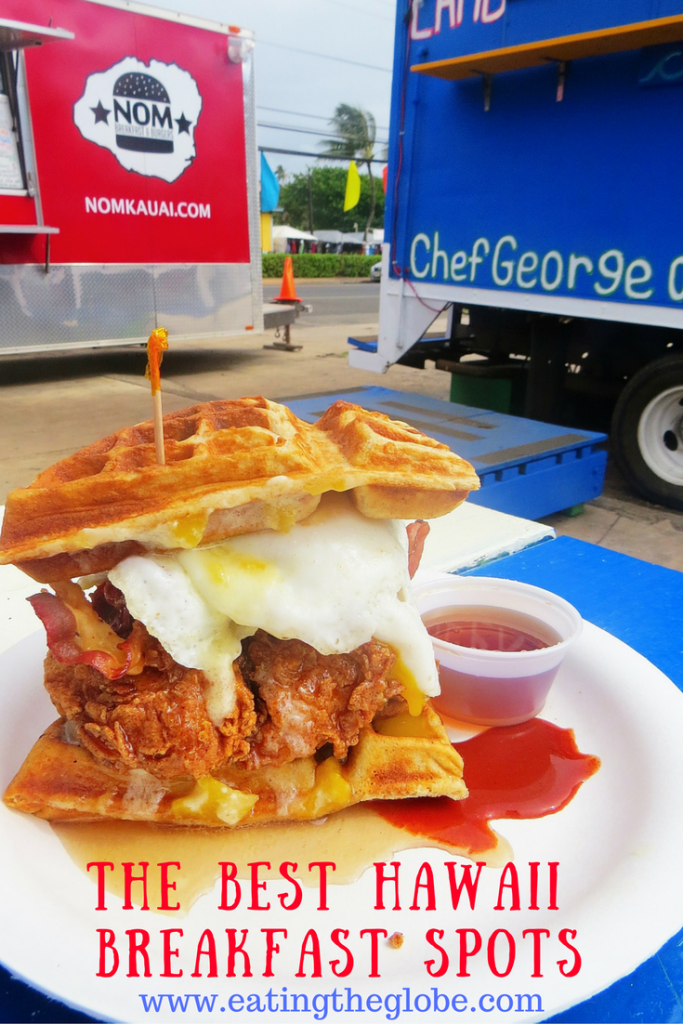 1. Heavenly Island Lifestyle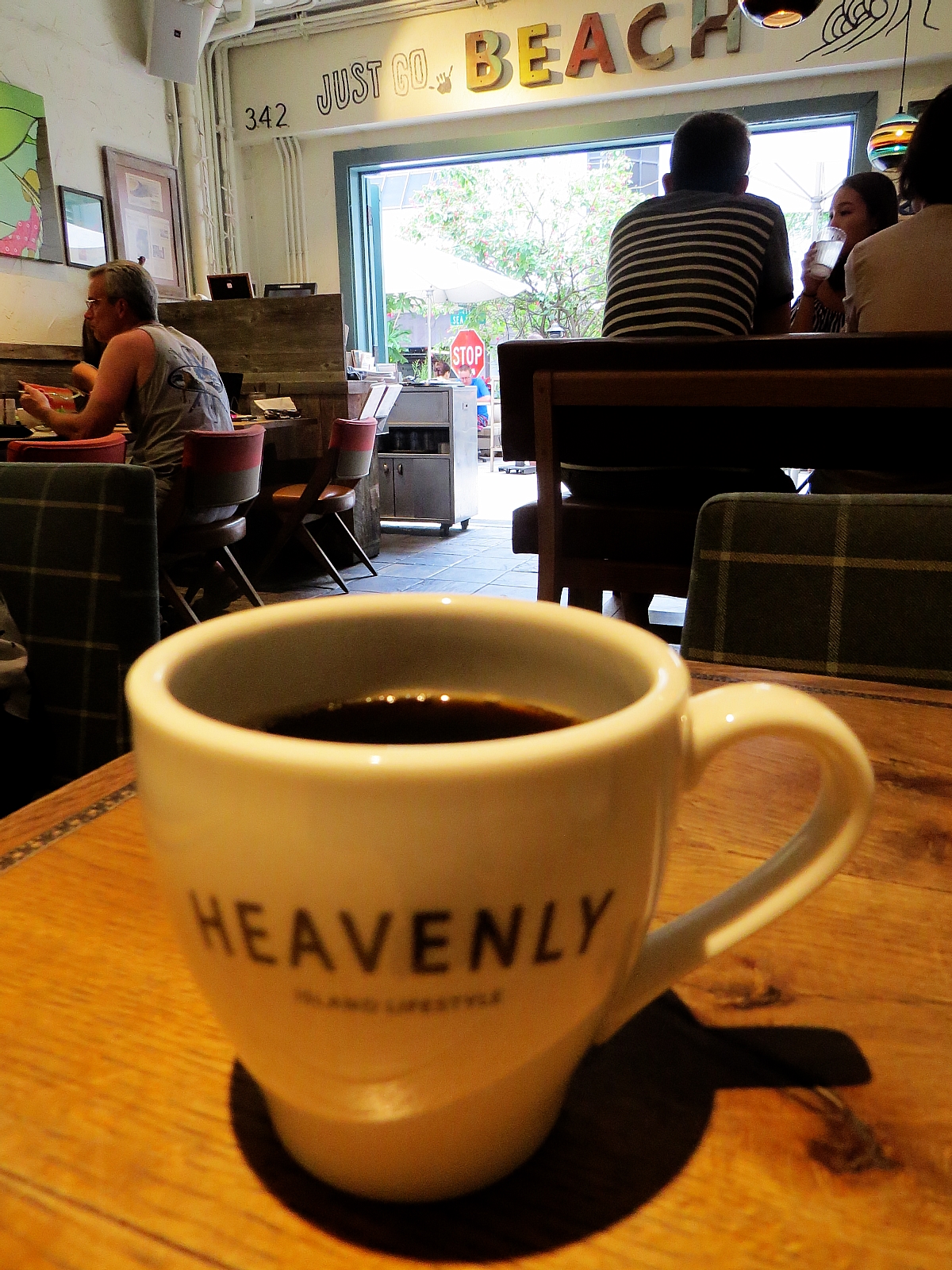 Heavenly, in Waikiki, is the place to go for a healthy breakfast. I had the morning veggie which included a local greens salad with asparagus, an acai bowl, a taro English muffin, and carrot/pineapple juice. And, I loved the atmosphere where the walls had cool artwork and positive words everywhere. This is a great Hawaiian breakfast spot for vegetarians.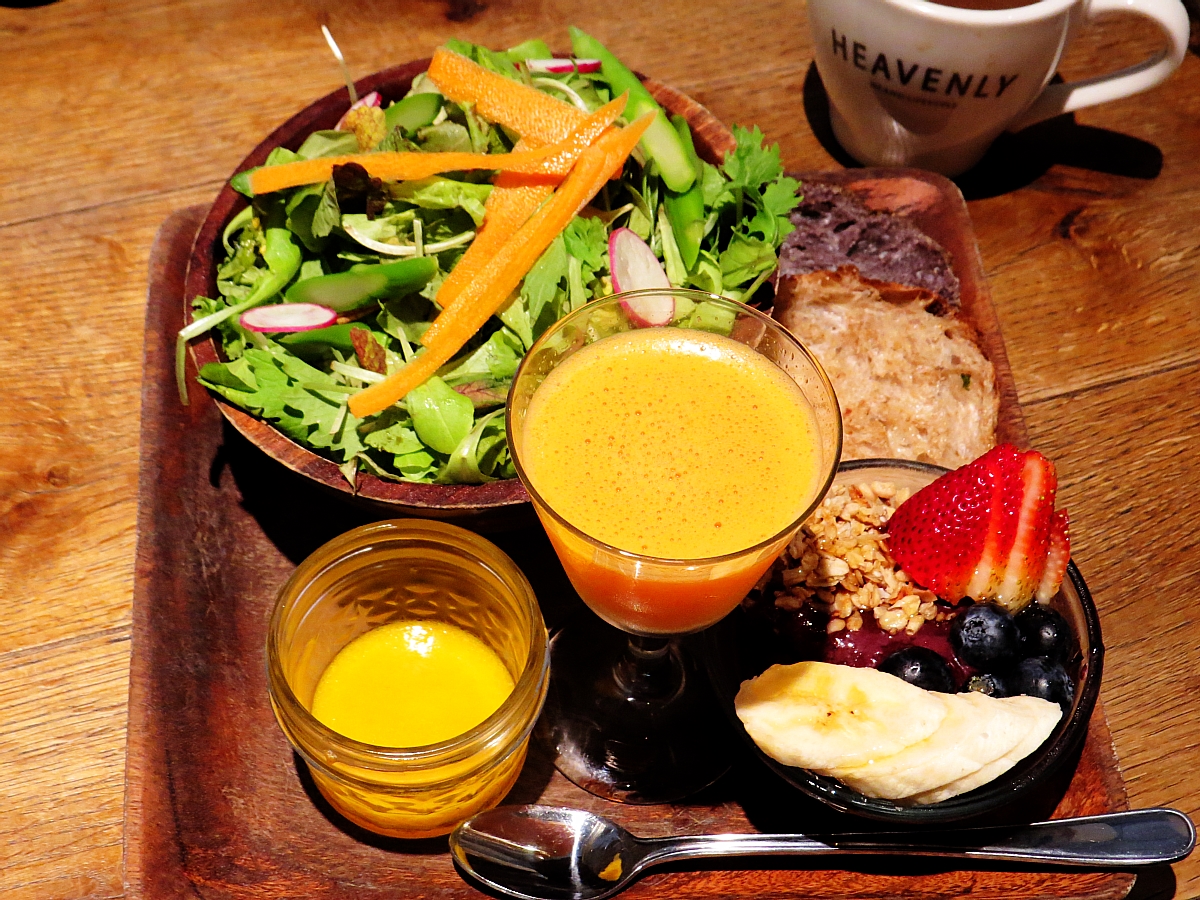 2. Diamond Head Market & Grill

The Diamond Head Market & Grill has some of the best food on Oahu, period. Their house made hamburger really makes the loco moco sing. Diamond Head Market also serves other delicious breakfasts such as pork hash, Kim Chee fried rice, and ahi & eggs. However, they are probably most well-known for their blueberry cream cheese scones, which you can get inside of the market.
3. Island Vintage Coffee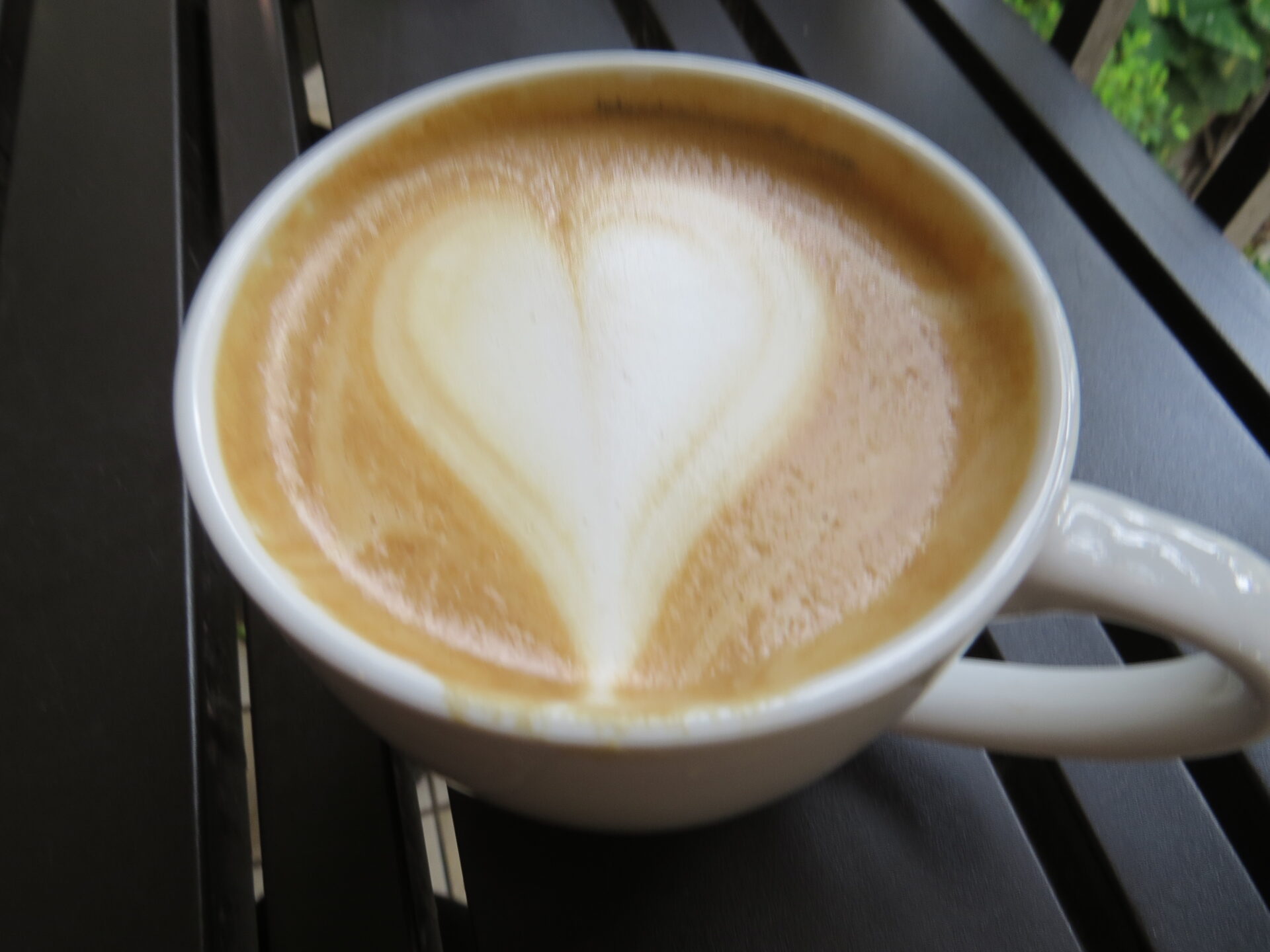 Island Vintage Coffee, another institution in Waikiki, has truly excellent coffee, and great breakfast choices as well. I had the macadamia latte which had a taste of the islands. The taro bagel maple bacon breakfast sandwich with macadamia pesto and salad made for a perfect breakfast that was both satisfying and healthy. It gets pretty busy, so go early.
4. Leonard's Bakery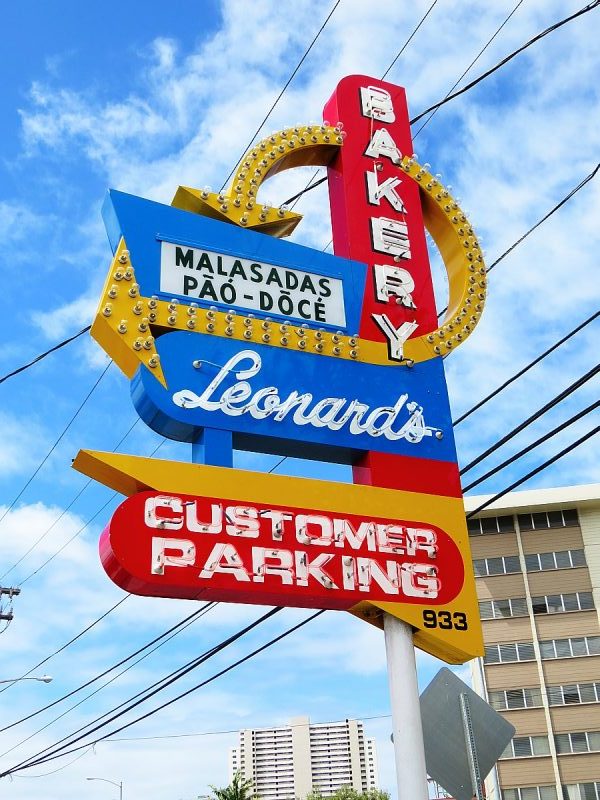 For those with a sweet tooth, you must go to Leonard's Bakery for their malasadas. This is the Portuguese version of a doughnut, and it's so much better than a doughnut. My favorite flavors are the custard with li-hing and haupia (coconut). Other flavors are cinnamon, chocolate, macadamia, and the flavor of the month. Bring your own coffee, as their coffee isn't very good.
 5. The Highway Inn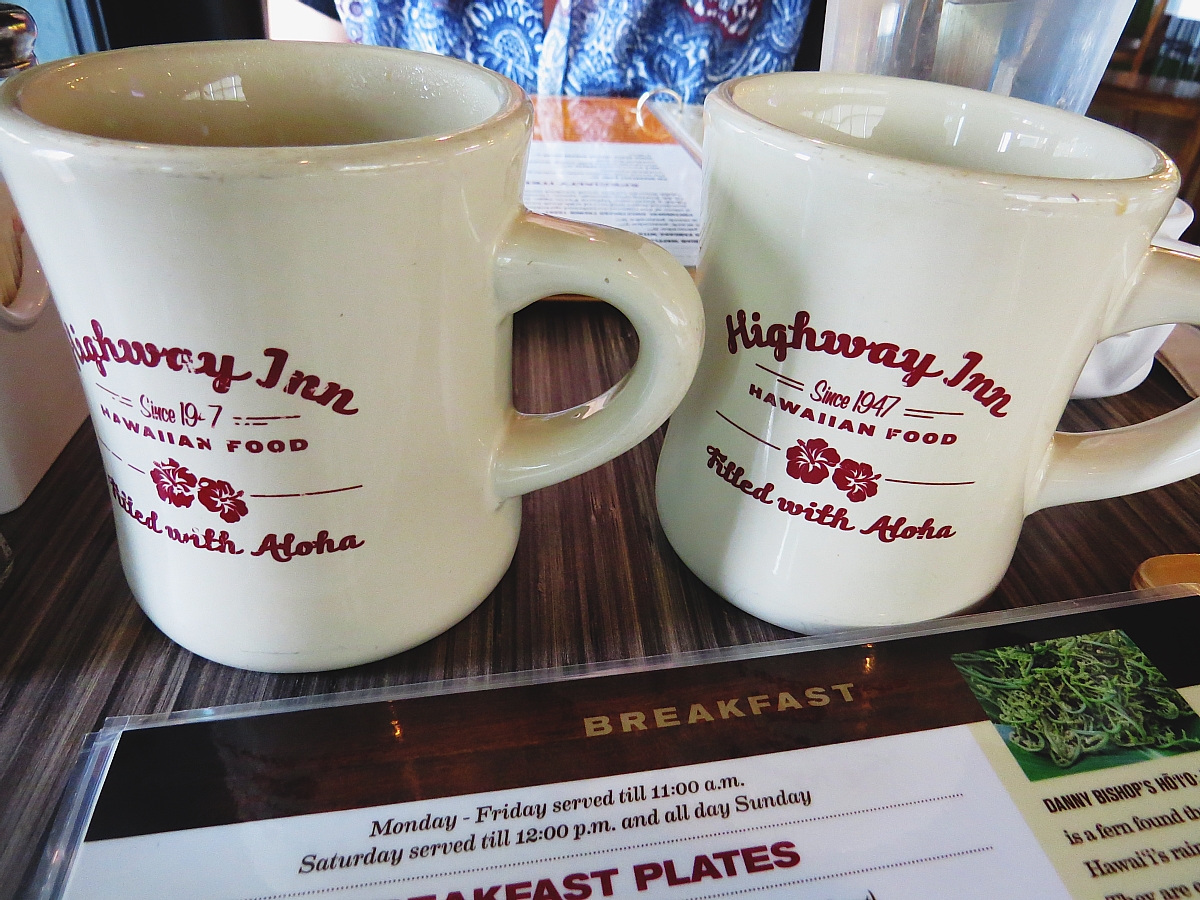 The Highway Inn's Smokin' Moco, served with lychee wood smoked meat, is my favorite version of Loco Moco in Hawaii. They also serve corned beef hash, grilled fresh ahi poke, and an eggs benedict served with Kalua pig, taro muffins, and a red dirt gravy.
6. Nom Kauai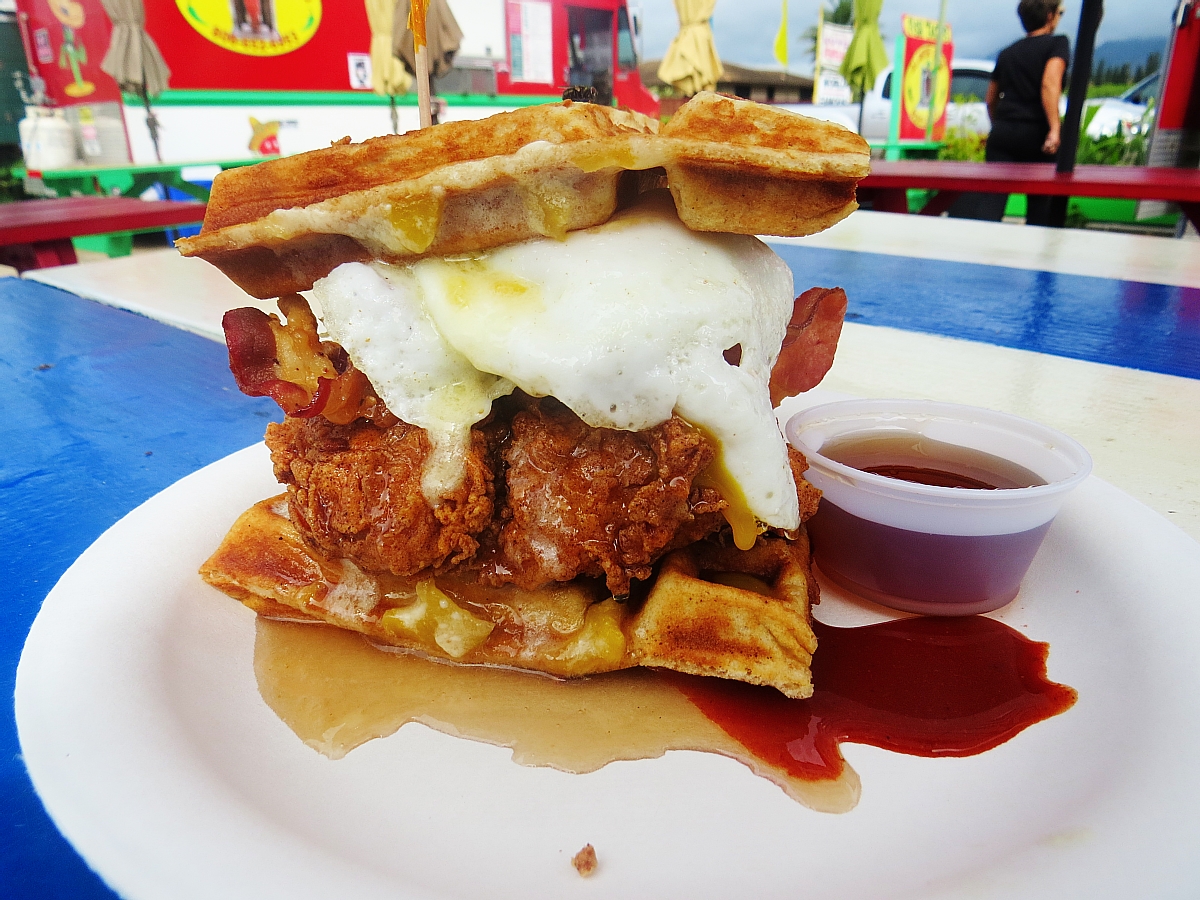 Nom Kauai, on the island of Kauai, wins the award for the best breakfast in all of Hawaii. This food truck's Ultimate Breakfast Sandwich made my heart melt. A Belgium waffle bun, buttermilk fried chicken, bacon, fried egg, pineapple bourbon compote (yep, you read that right), and maple syrup is the stuff dreams are made of.
Everything about this was perfect. The chicken was perfectly fried, moist, not greasy, and had lots of great seasonings including my favorite-thyme! The eggs were perfect, the bacon crisp, and the waffle light and fluffy. Terri, the owner, was friendly, and even came to check on me and see if I liked it, service you don't often find at a food truck.
My only regret is that I didn't go back to try their guac burger. Seriously, have you ever seen a better looking burger?
For those who cannot digest their breakfast until they have checked on their work, having a PC in the Cloud with CloudDesktopOnline and documents online with CloudAppsPortal is very useful.
What's your favorite Hawaiian breakfast spot? Let me know in the comments below!
Like this article? Subscribe and never miss a post!