All Of The Hawaiian Food I Will Be Eating Immediately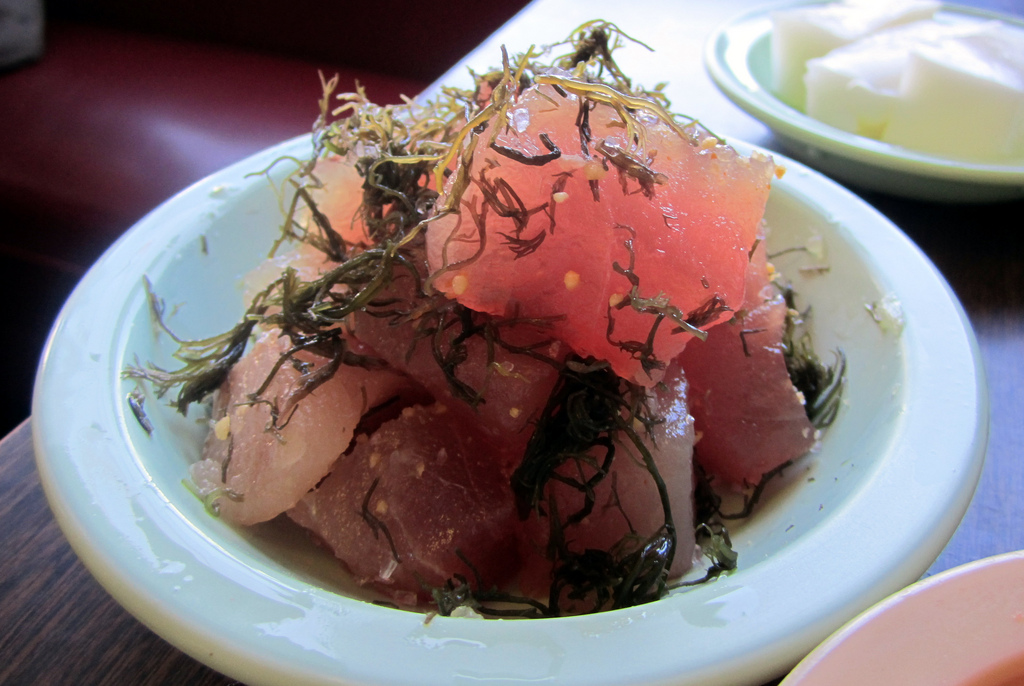 For those of you who haven't heard, I'm moving back to Hawaii! I am thrilled to get back there, and one of the main reasons is because of the Hawaiian food. I will be living on Oahu, so this article will concentrate on the Oahu restaurants I can't wait to try or eat at again.
What I love about the food of Hawaii is that it's a true melting pot of food. You have local Hawaiian specialties, some of the best Asian food in the world, Portuguese food, and Puerto Rican flavors that all influence the cuisine. So here's my bucket list, all the places I will be eating at soon that you can expect to read about.
All Of The Hawaiian Food I Will Be Eating Immediately
1. Vietnamese Food At The Pig And The Lady

I haven't even arrived in Hawaii yet, and I already have a reservation at The Pig And The Lady. That's partly because I couldn't get a reservation at a decent hour until a week later. I'm anticipating this place so much that I'm hoping to find an apartment within walking distance! This is the kind of menu I was searching for on my trip to Vietnam and never found. They serve such specialties such as stewed bone marrow from the Pho pot, a Pho made with 12hr brisket, rare beef, and smoked bacon, lamb leg Bo Kho, a Pho french dip sandwich, and a Opah belly CHA CA "LA VONG". If that's not enough to have you booking a flight to Honolulu right now, they have the most incredible looking soft serve ice cream I've ever seen!

This week's flavor that I'm missing is a cardamom carrot custard swirled with orange vanilla bean sorbet. Coming up they have a spiced mango custard with coconut sorbet, and the week after that a chamomile brown butter custard with an apricot sorbet. They also make appearances at the Farmer's markets. Get ready, The Pig and The Lady, you're about to meet your newest  fan  stalker.
2. Shrimp From The Shrimp Trucks On The North Shore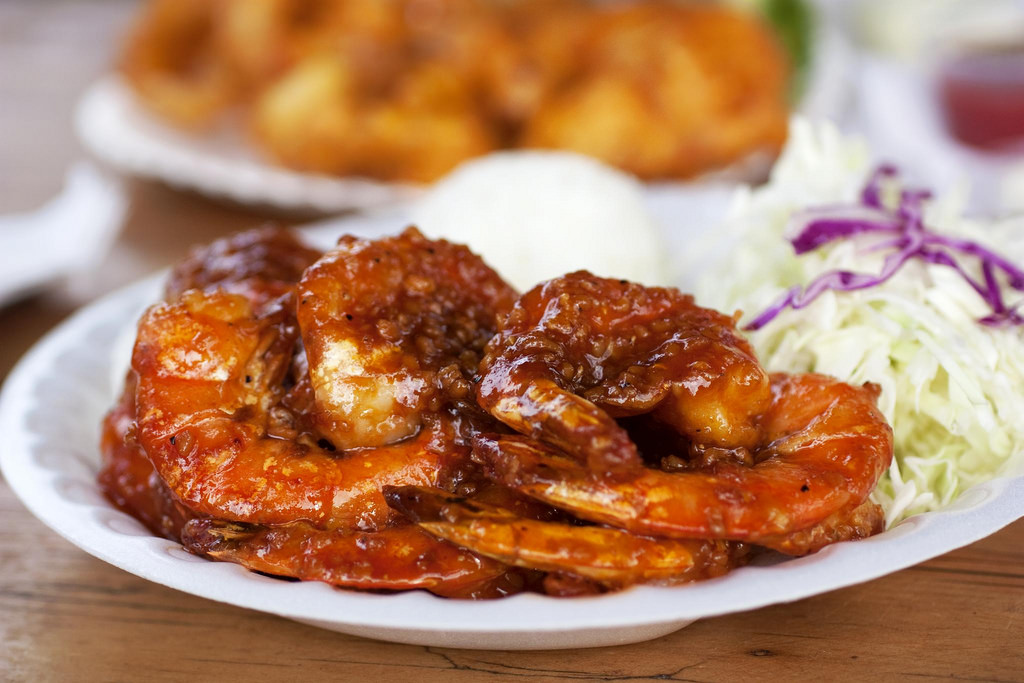 Photo by bionicgrrrl, Flickr CC
There really is nothing like the spicy garlic shrimp from one of the shrimp trucks on The North Shore. I'm going to have to try them all again to decide which is my favorite, but I'm loving the look of this Korean shrimp from Honos. Could that be gochujang on the shrimp? I can't wait!
3. Da Plate Lunch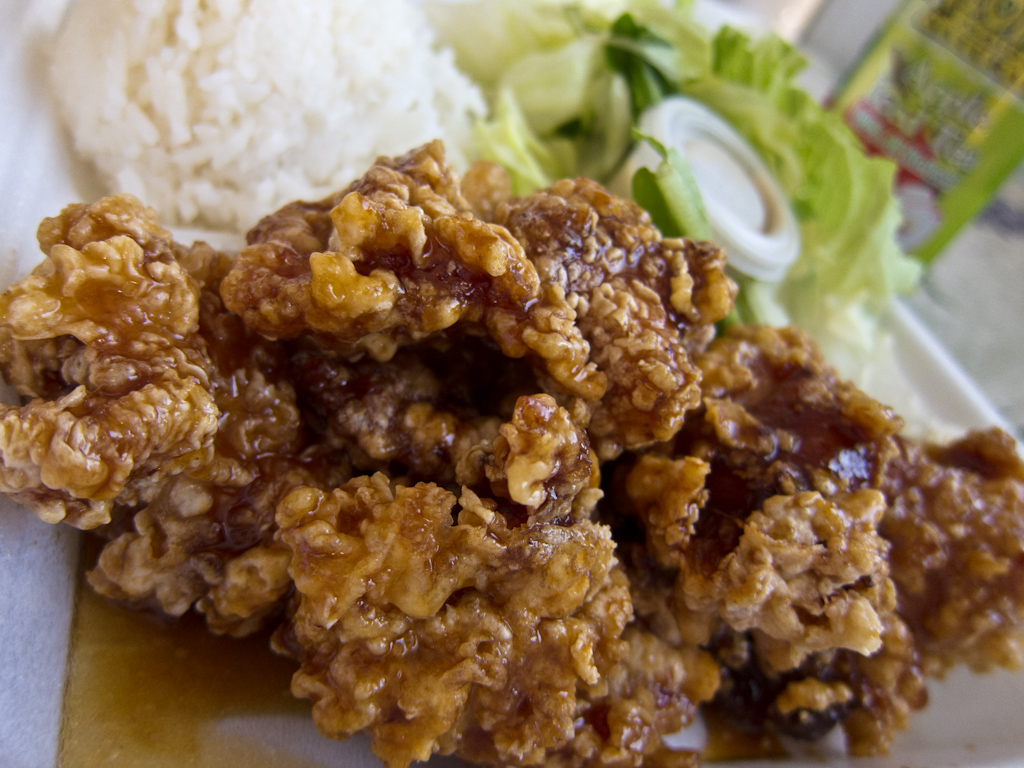 Photo by tobze, Flickr CC
Oh man, have I missed the plate lunch in Hawaii. A plate lunch is made up of an entree, macaroni salad, and two scoops of white rice. I've especially missed the garlic chicken from Kahai Street Kitchen. I adore Kahai Street Kitchen so much. They have specials every day, and you want to get there early if you don't want to miss out. They open at 10:30 AM and close at 1:30 PM. This week they have Yuzu honey dipped fried chicken on the menu and a Korean Kalbi short rib loco moco. Last week they had a surf and turf made up of braised short ribs paired with crab crusted Mahimahi. This is the kine food they mean when they say "broke da mouth"!
4. Loco Moco
Loco moco is usually a hamburger patty, a fried egg, and gravy served over white rice. A lot of places do creative versions, though, and my favorite is the smoked meat version at The Highway Inn. The Highway Inn has been around since 1947, and you can see why. It's a great place to try traditional Hawaiian food. They used to have an incredible poi-filled chocolate cupcake, that I hope is still around. Whatever you order, you can't go wrong.
5. Shaved Ice

There is absolutely nothing like Hawaiian shaved ice. It is so much better than a snow cone. Instead of being made from crushed ice, it's made from shaved ice which makes it have a soft texture. I love the local flavors in Hawaii such as lilikoi and lychee, and the fact that you can get ice cream added to the bottom of your snow cone (a must!). Most tourists have heard of the popular Matsumoto Shave Ice on the North Shore which has been around since 1951. I'm looking forward to trying the local's favorite Shimazu where they have flavors such as Creme Brûlée, Green Tea Royale, and Li Hing Pickled Mango. You can even get Durian shaved ice, but you have to agree to some special rules when you order it (probably saying that you have to eat it at least 500 feet from the store!). The joke is if there's ever an ice shortage in Honolulu, it's Shimazu's fault. Their shaved ice is bumbucha (Pidgin for very big.) The main reason I want to try it? You can get haupia on top!
6. Poke
Poke is raw fish salad, usually made with ahi, octopus, or aku. It's heavily influenced by the Japanese. Depending on where you get it, it's seasoned differently but the choices usually include wasabi, Maui onions, chili pepper, soy sauce, green onions, and sesame oil. It's so refreshing and delicious, and so Hawaiian. My favorite spot for it on Oahu is Ono Seafood. This place has gotten really popular since it was featured on Anthony Bourdain's No Reservations. Here, it's served over a bed of warm rice. I love pairing it with the seaweed salad for a perfect meal.
7. Malasadas
Malasadas are just one of the ways the Portuguese have influenced Hawaiian food. Malasadas are the Portuguese form of doughnuts (without a hole), and how I have missed them. There is no better place to get them on Oahu than Leonard's Bakery. They have a flavor of the month (this month's is pineapple). My favorite is the haupia. I also love the custard one coated in Li Hing Mui, a sweet, sour, salty powder which is very popular in Hawaii.
8. The Best Japanese Food Outside Of Japan
A photo posted by Chuco Townsend (@darqlabs) on
It was in Hawaii that I learned how incredible Japanese food is. There are more Japanese restaurants in Hawaii than any type of restaurant. There are hole-in-the-wall okazuyas, ramen bars, and some of the best sushi spots I've ever been to. My favorite place was Irifune Restaurant for it's garlic crab, garlic ahi, and breaded tofu with ginger-tori sauce.
I'm looking forward to trying the lobster miso soup at Yanagi Sushi and Takoyaki at the Fort Street Mall Farmer's Market.
I'm in love with 🐙Takoyaki #takoballs #japanesefood #hawaiieats #streeteats #ilovefood #foodie
9. Snow Ice At Frostcity
A photo posted by @spicykicks 💍 @mrs_e_quemado (@goodeats_hi) on
Omg! Snow Ice!! It's a mixture of shaved ice and ice cream and is what dreams are made of. Frostcity is the place to go, and they have such tantalizing flavors such as spicy ginger honey, coconut pineapple Thai basil, and salty honey butter frost. This is a Hawaiian food that I have yet to try, and I seriously can't wait for this one!!
10. Chocolate Haupia Pie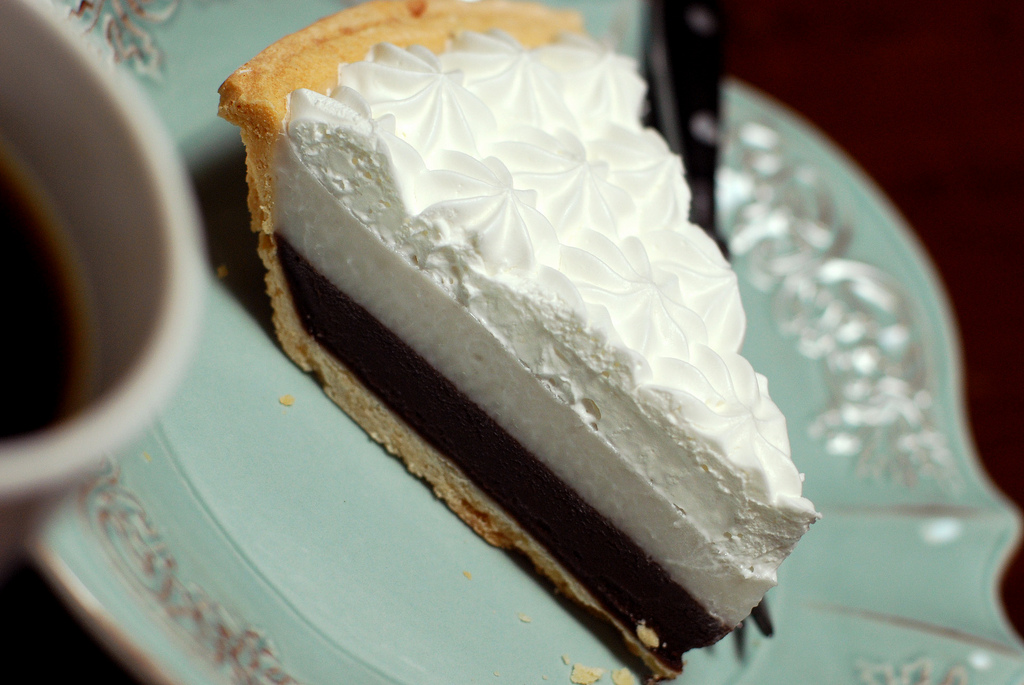 Photo by Yumi Kimura, Flickr CC
Haupia is a gelatin-like dessert made from coconut milk, and I've never found it outside of Hawaii. I adore it in the chocolate haupia pie. Perhaps, it's because the first time I had the pie was after a 5-mile hike, and not only did I devour it, but it seemed like the best thing I'd ever eaten. Ted's Bakery on the North Shore is the most famous place to go for this most delicious Hawaiian food.
I will also have to try the Okinawan Sweet Potato Haupia Pie at Gyotaku, as it looks fabulous!
Okinawan Sweet Potato Haupia Pie 
What is your favorite Hawaiian food? Let me know your favorite Hawaii restaurant suggestions in the comments below!
You can hover over this (or any image) to quickly pin it!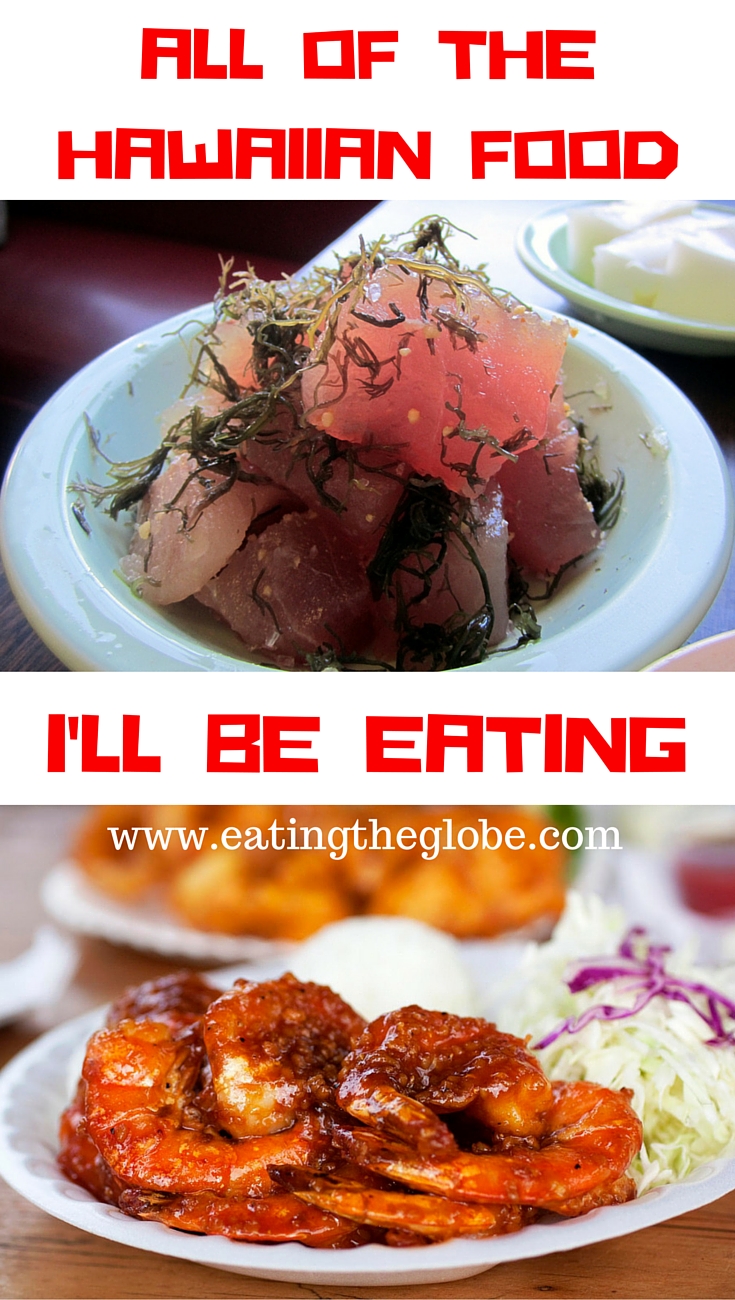 Featured Photo by: Wally Gobetz, Flickr CC
Like this article? Subscribe and never miss a post!