Why You Should Skip The Waikiki Restaurants And Head Straight For The Pig And The Lady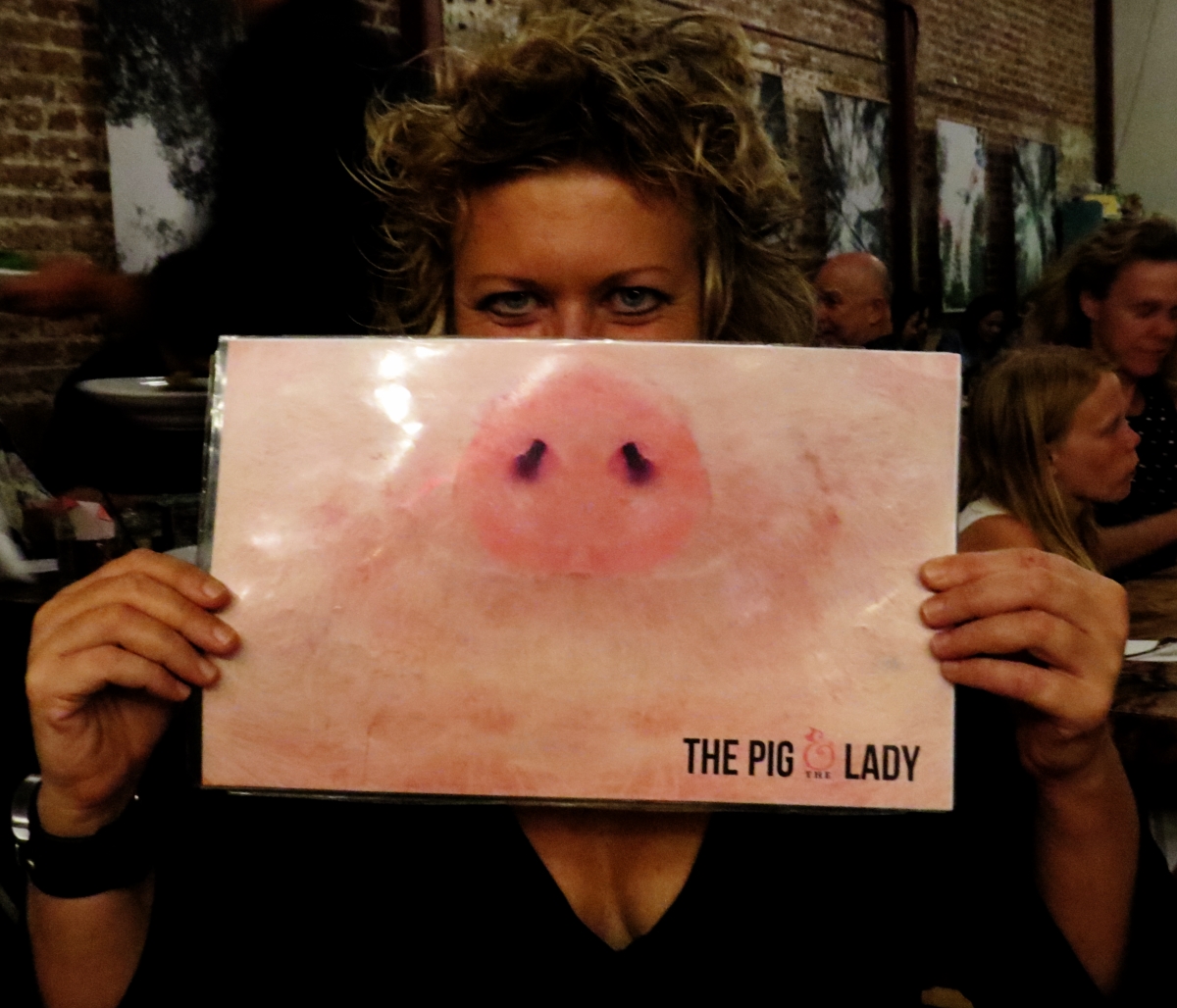 If you're visiting Honolulu, and you only dine at the Waikiki restaurants, then I feel a bit sorry for you. Everyone knows the best restaurants in Honolulu are in China Town, and I have to name The Pig And The Lady my favorite restaurant of all. It's Vietnamese-influenced, and I felt like everything I tasted was cooked with passion and love.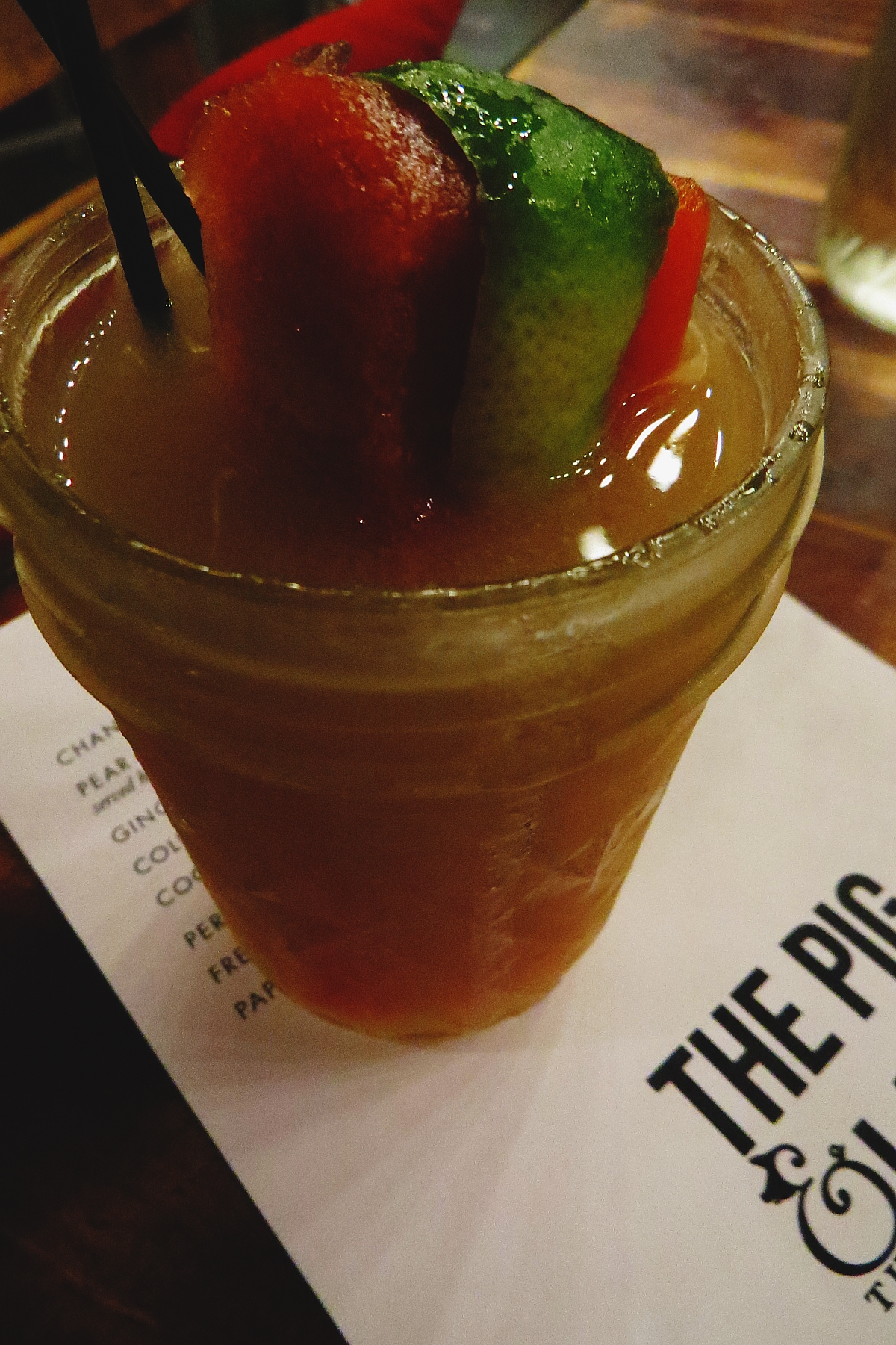 The cocktail list is creative. I'm not drinking much these days, but my friend ordered the Cobra Commander made with avocado infused mezcal, sriracha ice, grapefruit rose, and lime and pronounced it spectacular. I had a cold brewed Pandan Jasmine iced tea that took me straight back to the streets of Vietnam. When I visited Vietnam, I brought back loads of Jasmine tea, convinced I would make my own cold Jasmine tea every day, but I think that happened once. I love the stuff, but life gets busy.
The Pig And The Lady Is What I Dream About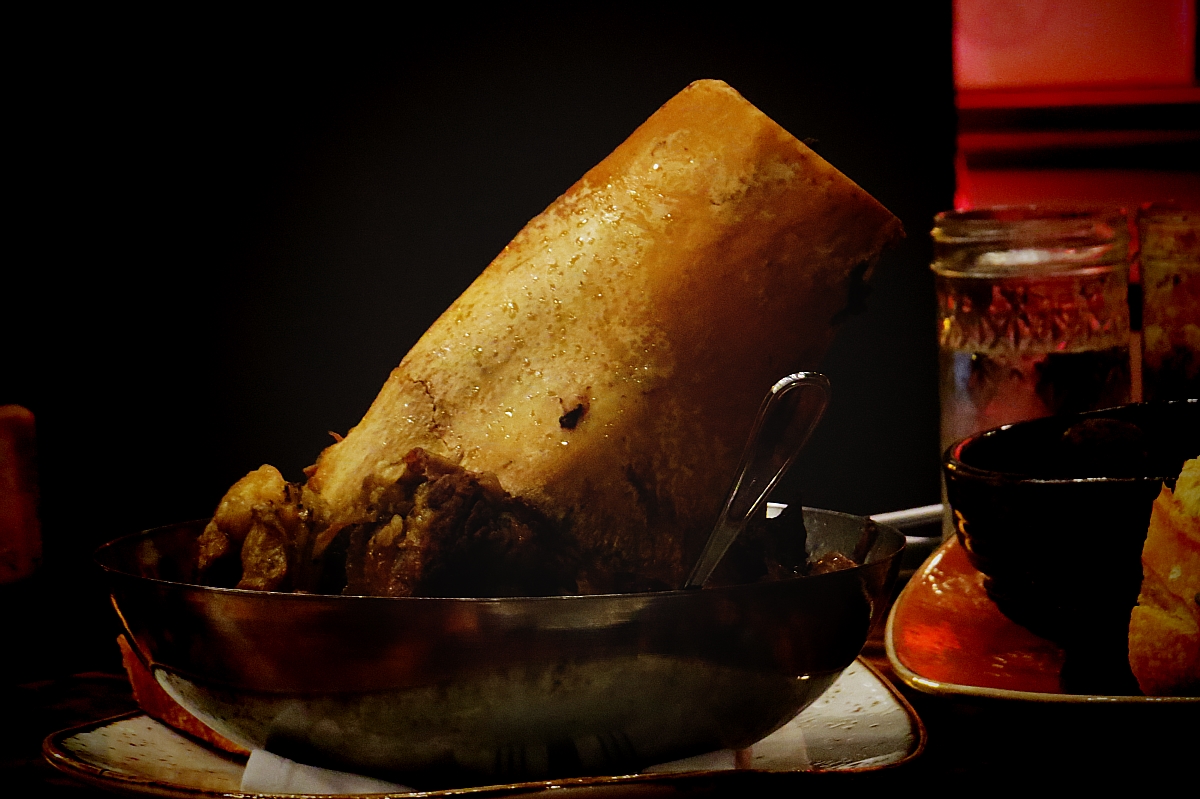 The dish that rocked my world was the bone marrow that had been stewed in the Pho pot. I have to say this dish was one of the top dishes of my entire life.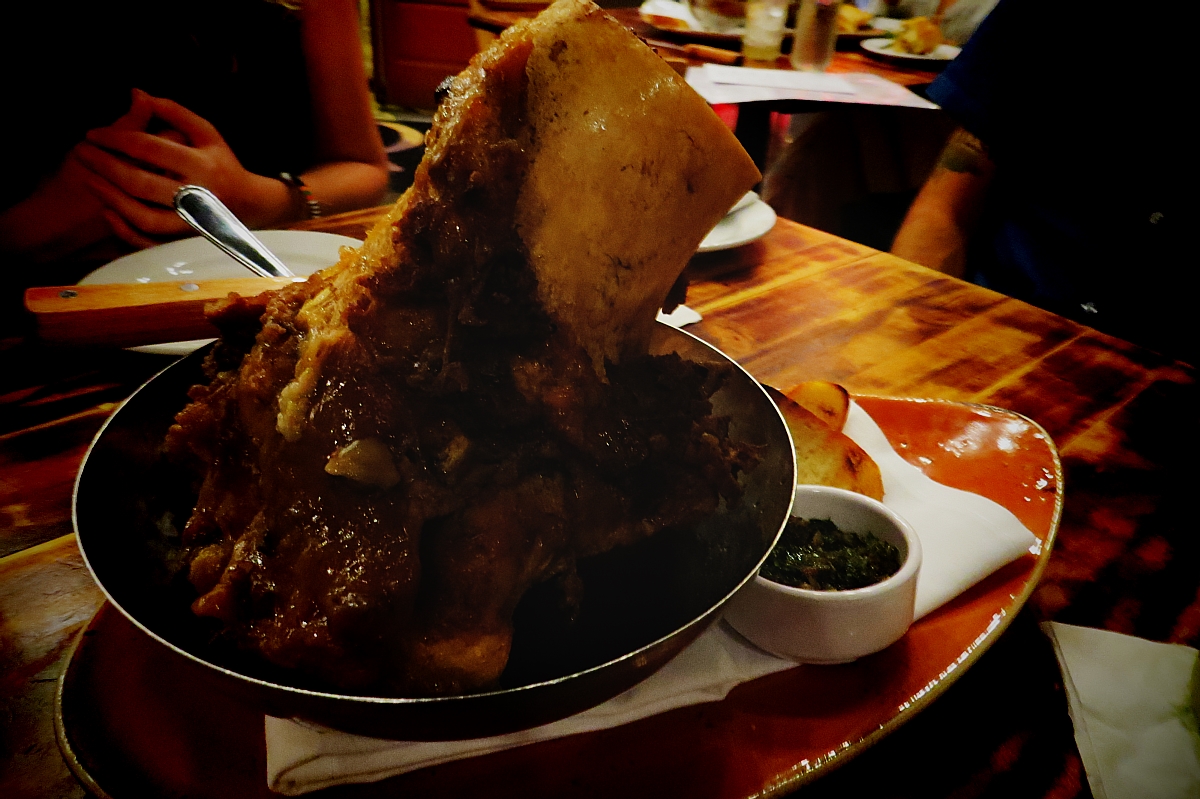 The marrow had that slightly star anise-cinnamon spice-fish sauce flavor from simmering in the Pho pot.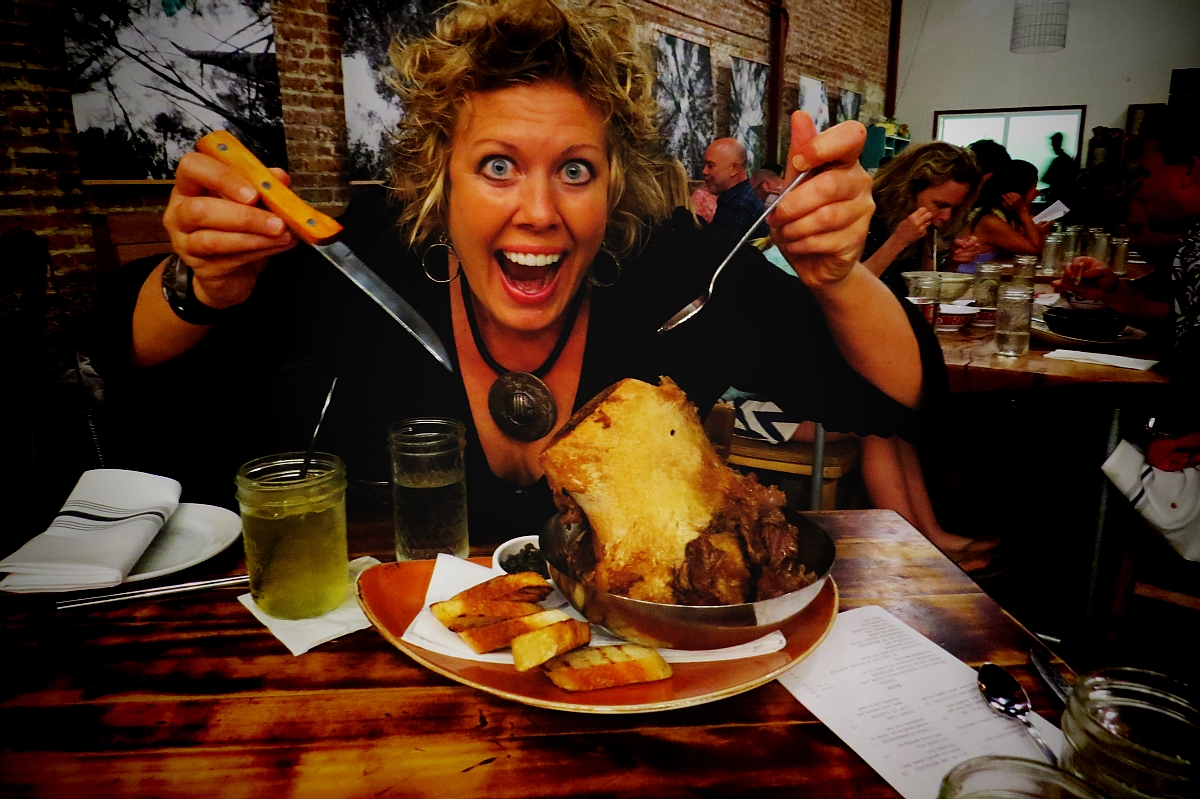 The marrow just melted in my mouth, and this was more than just food to eat, it was a religious experience.
An experience that I hope to have again and again.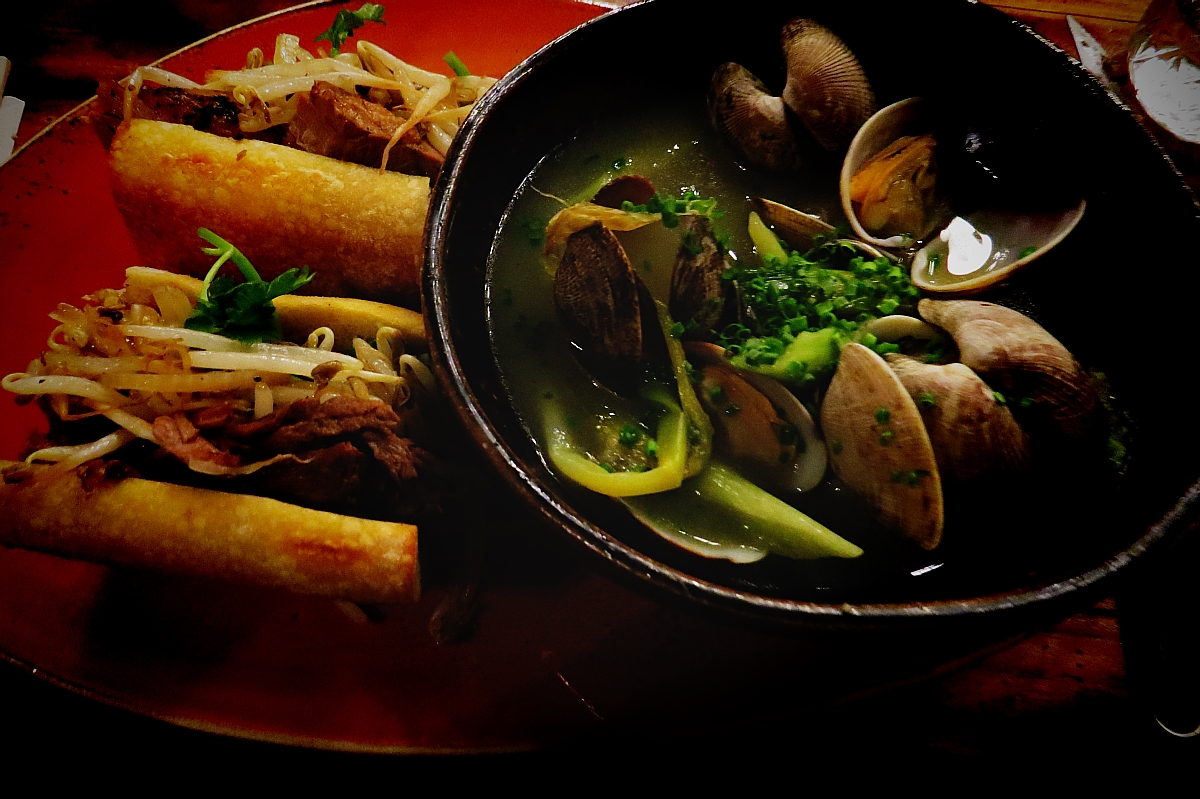 For my main course, I had the Pho French Dip with Manila Clams. This Banh Mi was what other Banh Mi sandwiches hope to be when they grow up. It was absolutely decadent. It was made from beef brisket that had simmered for 12 hours that just melted in my mouth. The manila clams were served in a yuzu pho broth that was just brilliant. It was so big that it could have easily been shared by two people.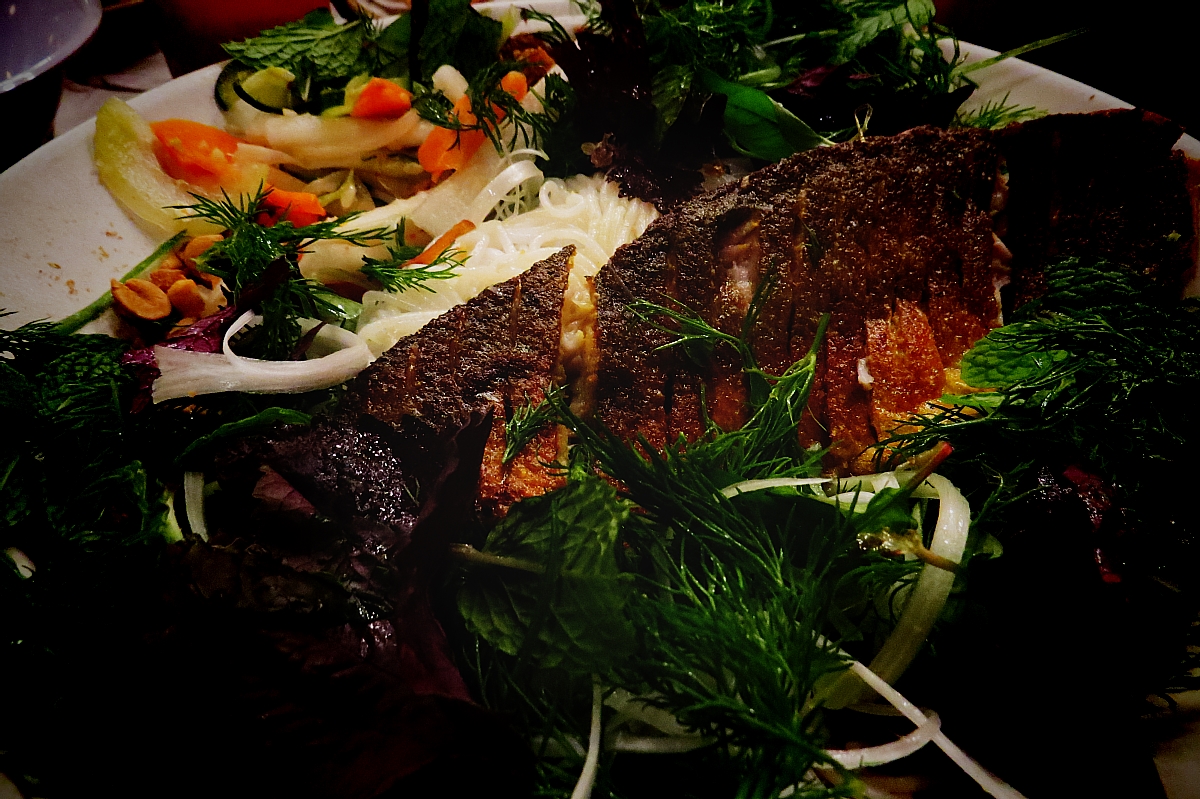 But, no, I was greedy, and ate the whole thing myself. My friend ordered the Cha Ca La Vong, prepared with locally caught Hawaiian fish marinated in turmeric & galangal, scallions and dill and served with rice vermicelli, peanut, mint, shiso, lemon balm, cilantro and mam tom sauce. I was a pig and I tried some of that dish, too. I'm pretty sure they meant to name The Pig and the Lady, the Lady Who Is A Pig because that's exactly what I was here.
In fact, I recommend going with a large group of people, ordering the whole menu and sharing everything. Except, I don't know if I can get anyone to do that with me. I'm not good at sharing my food. I'll eat all of mine and probably some of yours, too.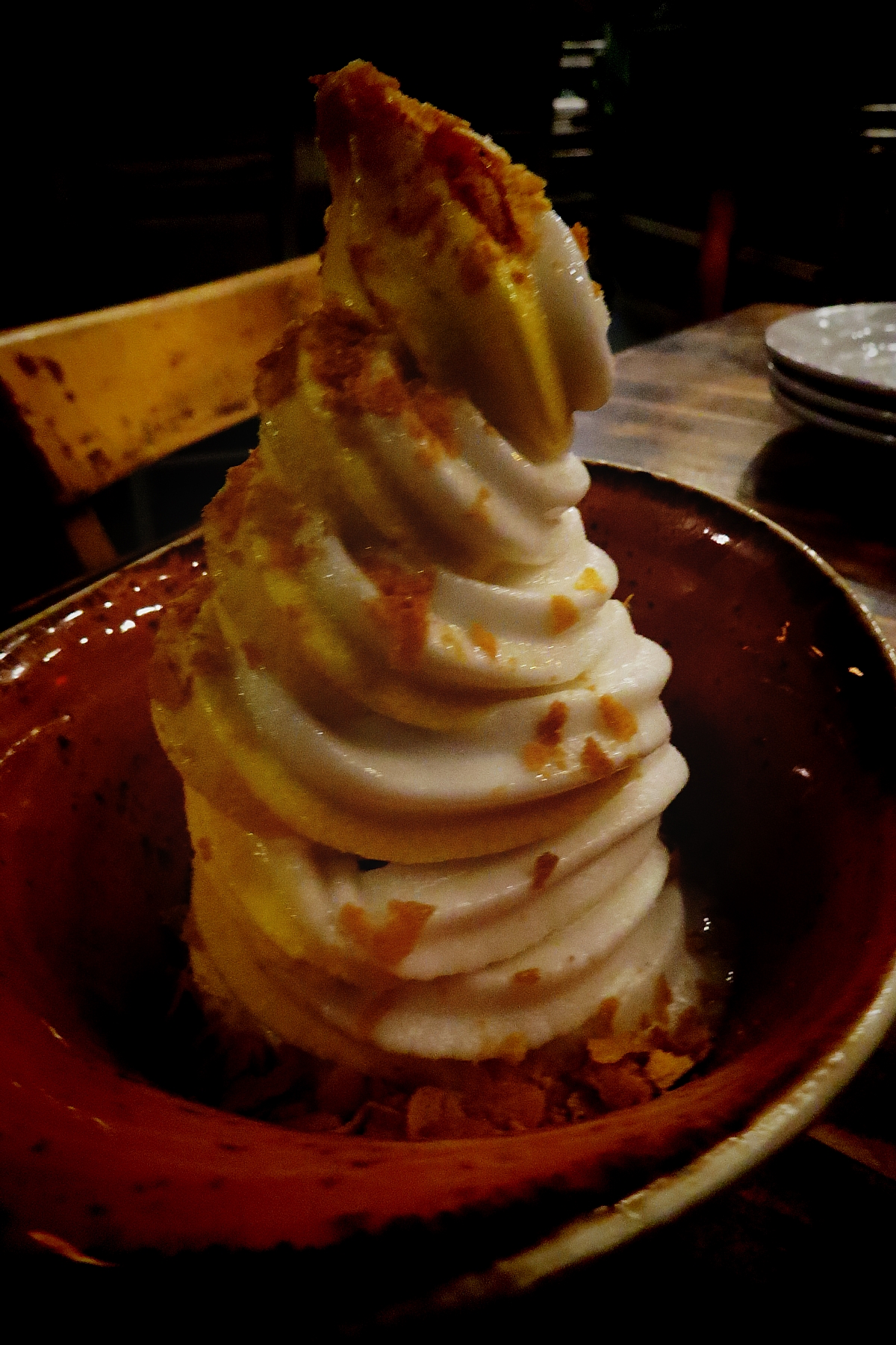 The Pig And The Lady's Renowned Soft Serve Ice Cream
Even though I was completely stuffed, I couldn't pass up the incredible soft serve that The Pig and The Lady makes. They had a mango custard with a touch of chipotle and cayenne swirled with coconut sorbet, and it surpassed my expectations.
I applaud The Pig And The Lady for its creative and fun menu, for its passion for food which shows up in everything from the food to the excellent service that you receive, and for being a restaurant that I can't wait to get back to.
Tip: Make reservations as The Pig And The Lady is no secret in Hawaii. They are very popular and fill up fast.
The Pig and the Lady
83 North King Street
Honolulu, HI 96817
Phone: 808-585-8255
 Hover over this image to pin it on Pinterest!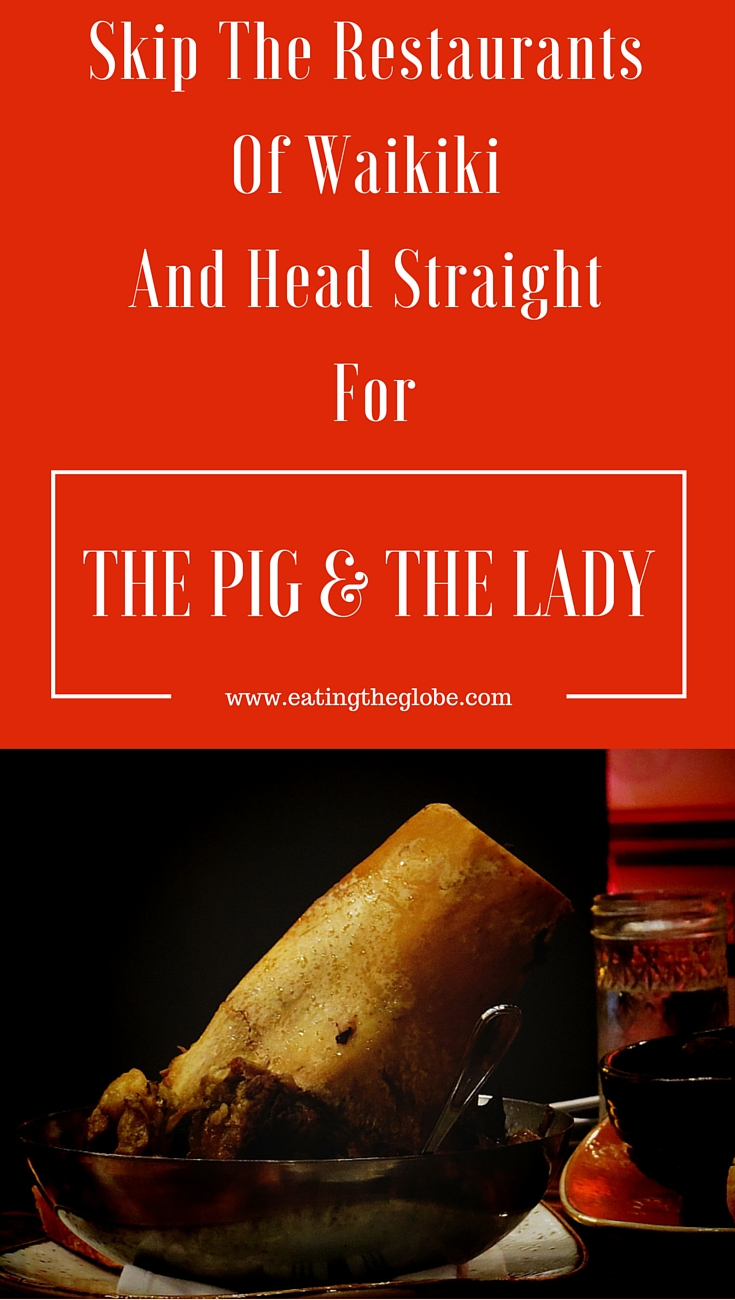 Like this article? Subscribe and never miss a post!