Places To Visit In Iceland: The Best Food And Attractions

If you've decided to visit Iceland, you will see that you have a lot of choices when it comes to places to visit in Iceland. To see the most that Iceland has to offer, your best bet is to rent a car. If you have a short amount of time, the easiest thing to do is to base yourself out of Reykjavík, and take day trips from there. There are many bus tours that you can book, so that you don't have to drive. Here are my suggestions for the best places to visit in Iceland.
Places To Visit In Iceland: Things To Do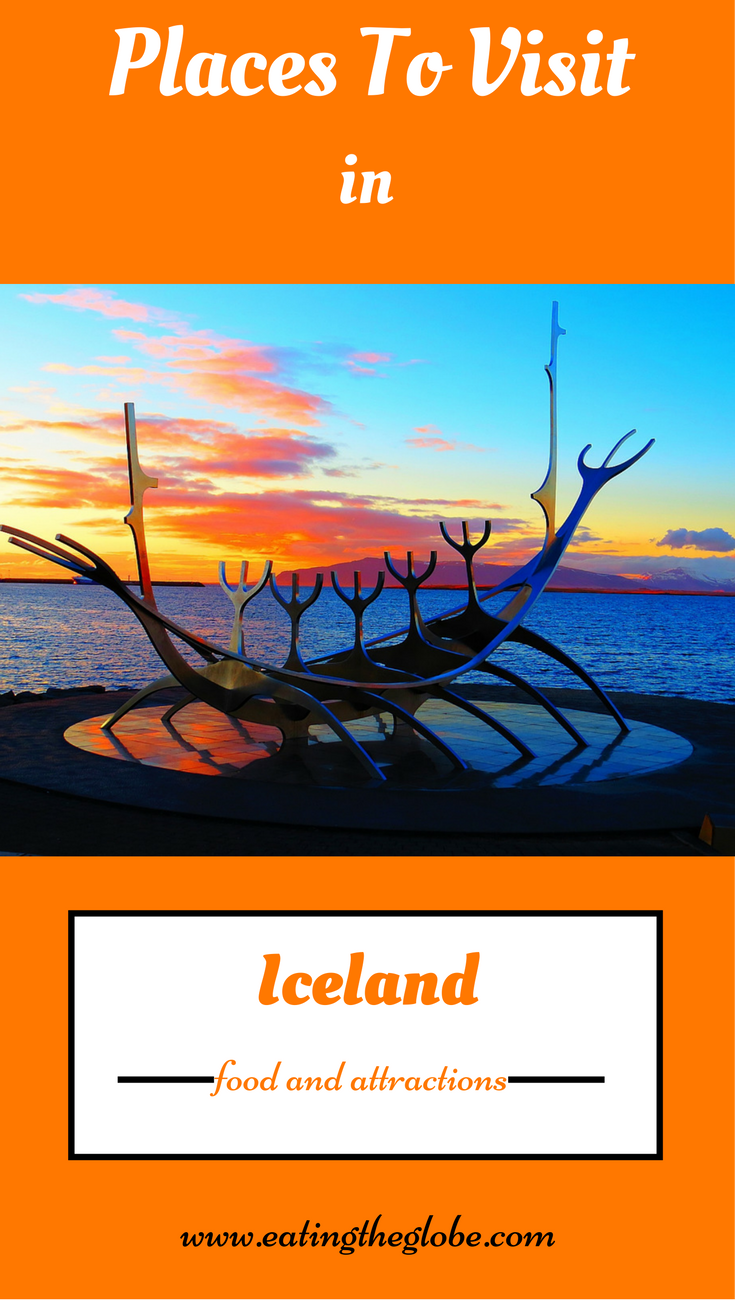 1. See The Northern Lights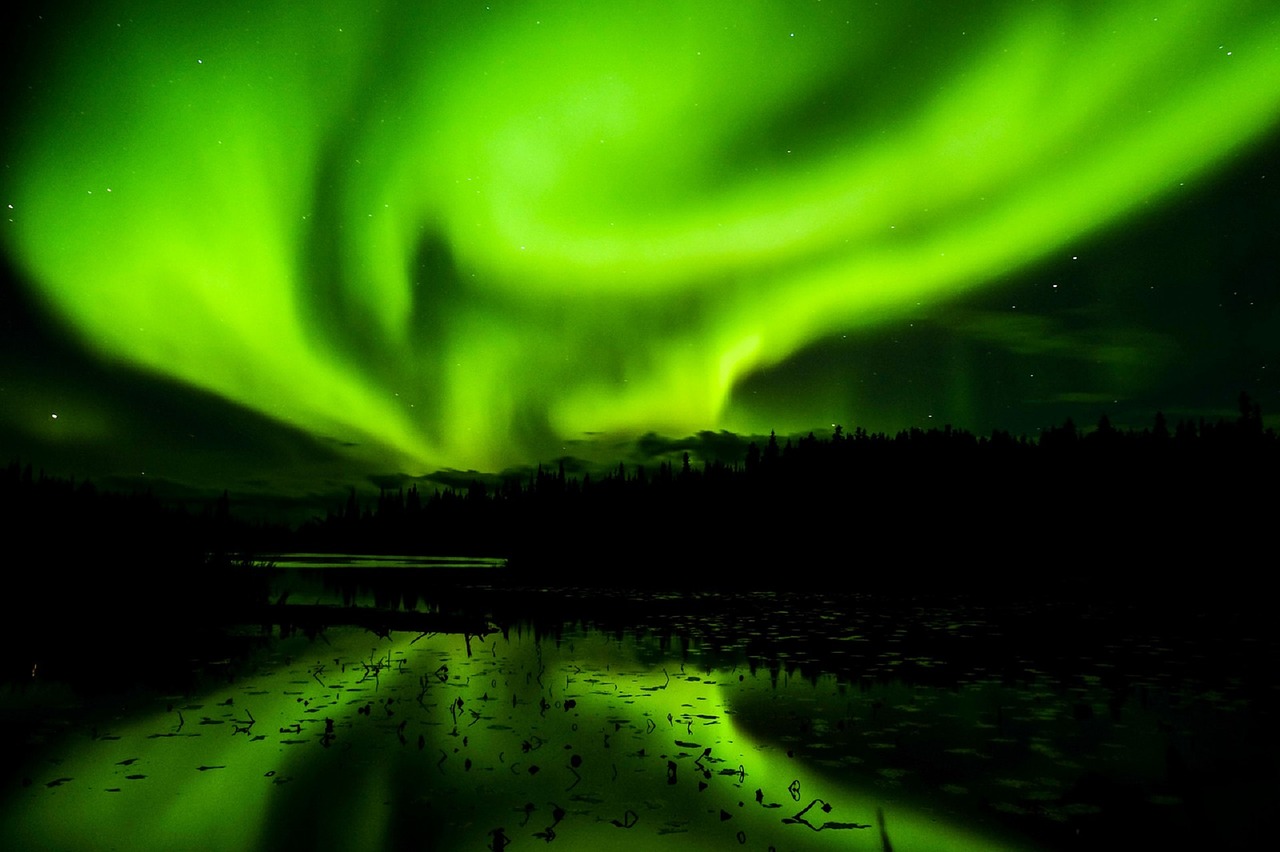 You don't want to miss the northern lights while you are in Iceland. In fact, that's one of the main reasons that people go to Iceland. If you want to know where to see the northern lights in Iceland, you don't have to drive far from Reykjavík city to see them. And, there are also northern lights tours you can take if you have decided not to rent a car. This is one of the best things to do in Iceland in winter.
2. The Blue Lagoon
The Blue Lagoon is one of my favorite places to visit in Iceland. It's on the way from the airport, so it's a great way to decompress after your flight. It looks just as otherworldly as you see in the pictures, as the sunlight filters through the steam, making everything surreal. Soaking in this enormous hot tub will relax your muscles and leave your skin glowing. This place is a definite must if you are on honeymoon in Iceland.
3.The Snæfellsnes Peninsula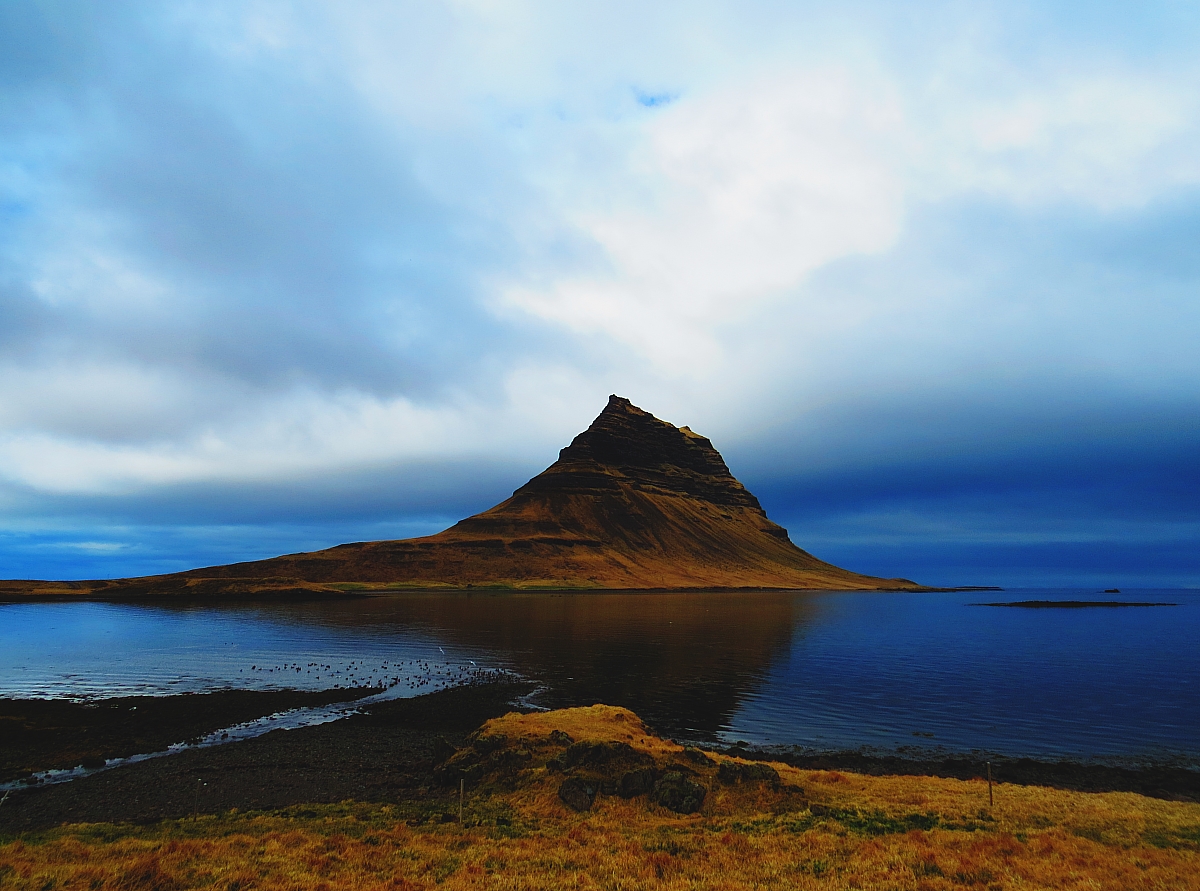 The Snæfellsnes Peninsula blew me away with its natural beauty. This place is so magical that Jules Verne set the start of his classic adventure "Journey to the centre of the Earth" here. This area is made for photographers and includes such sights as stunning Church Mountain (Kirkjufell) and Gatklettur "Arch Rock".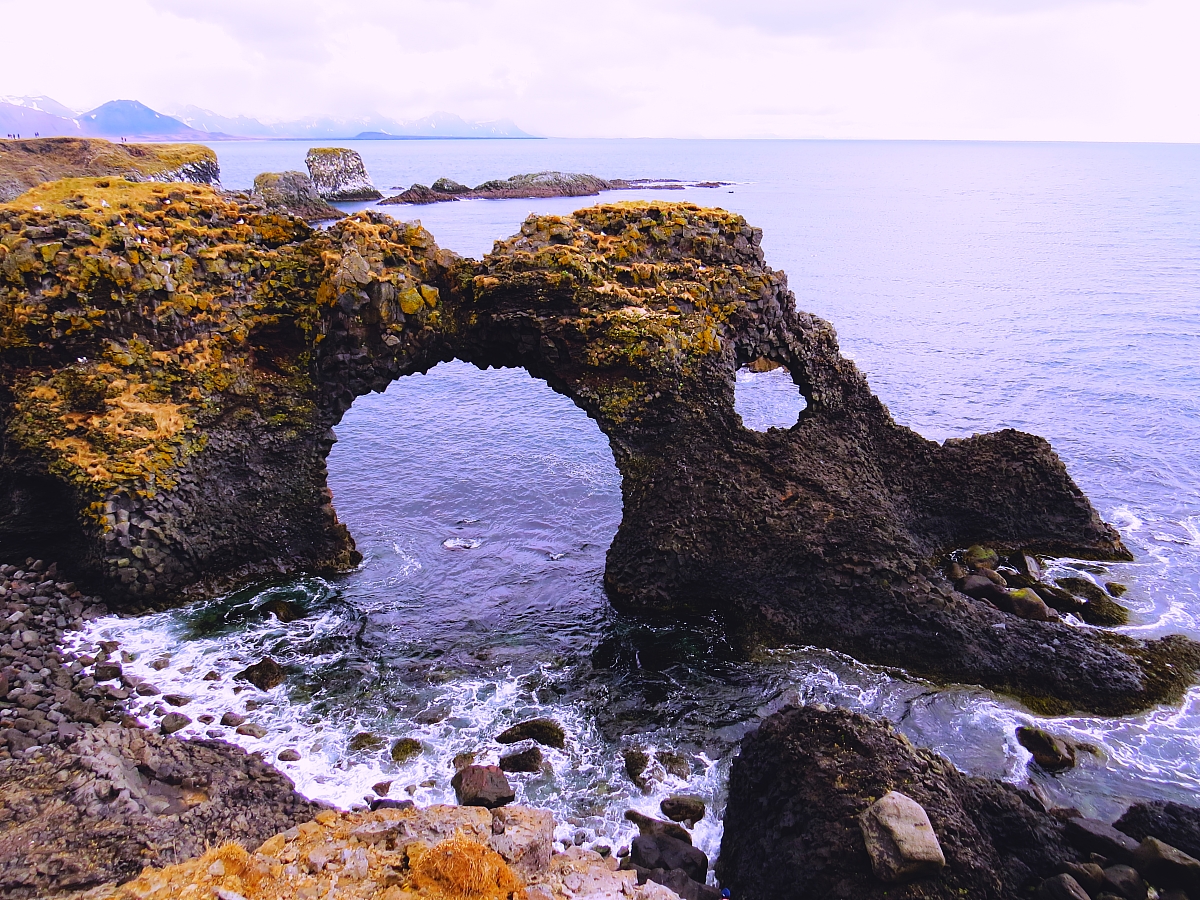 4. The Golden Circle Route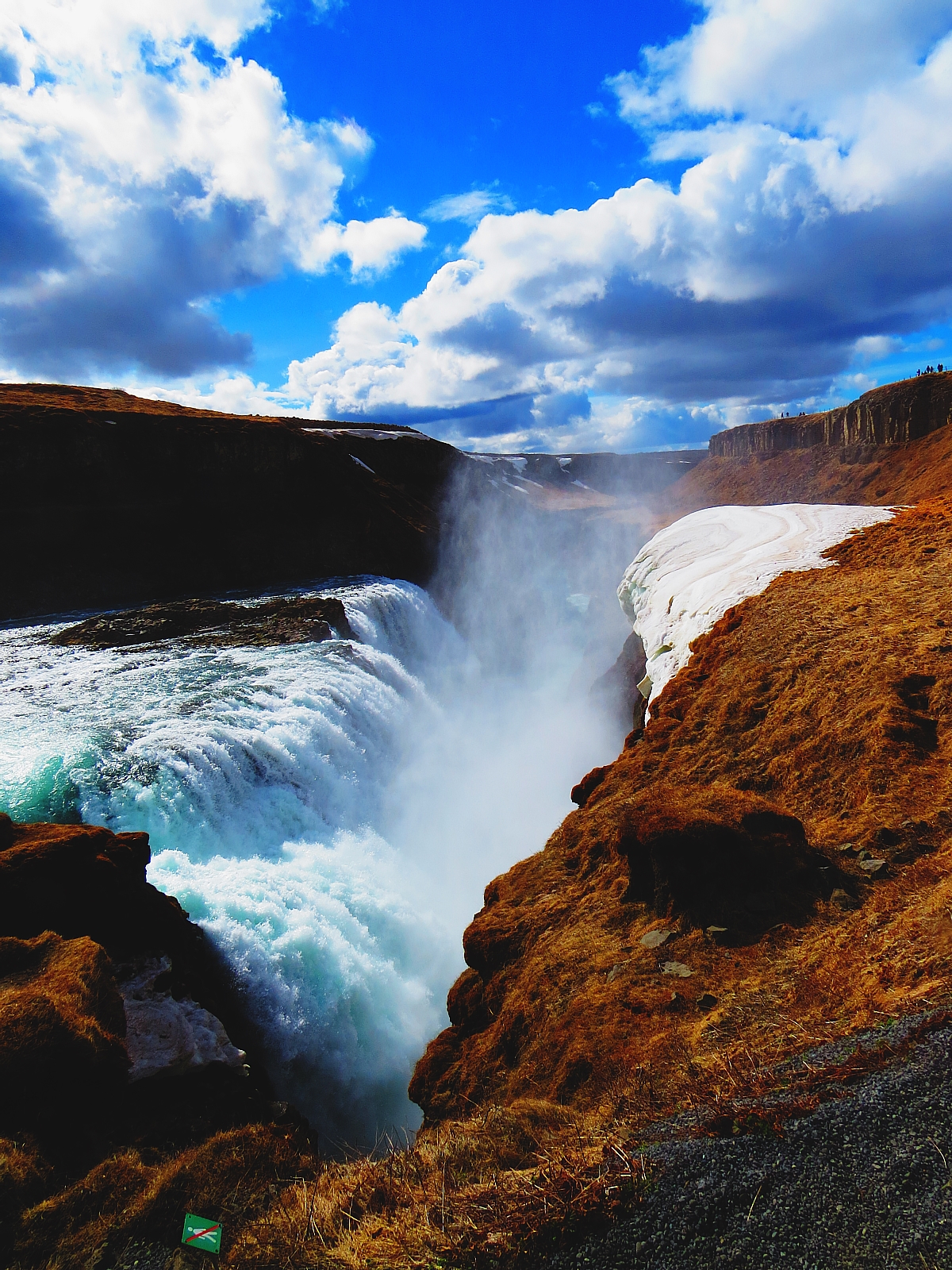 The Golden Circle tour is the most popular of places to visit in Iceland. You will see Icelandic hourses, the enormous Gullfoss waterfall ("Golden Falls"), and the Strokkur geyser. The driving time is only three hours, but you should allow at least six, so that you have time to enjoy the beauty that you see.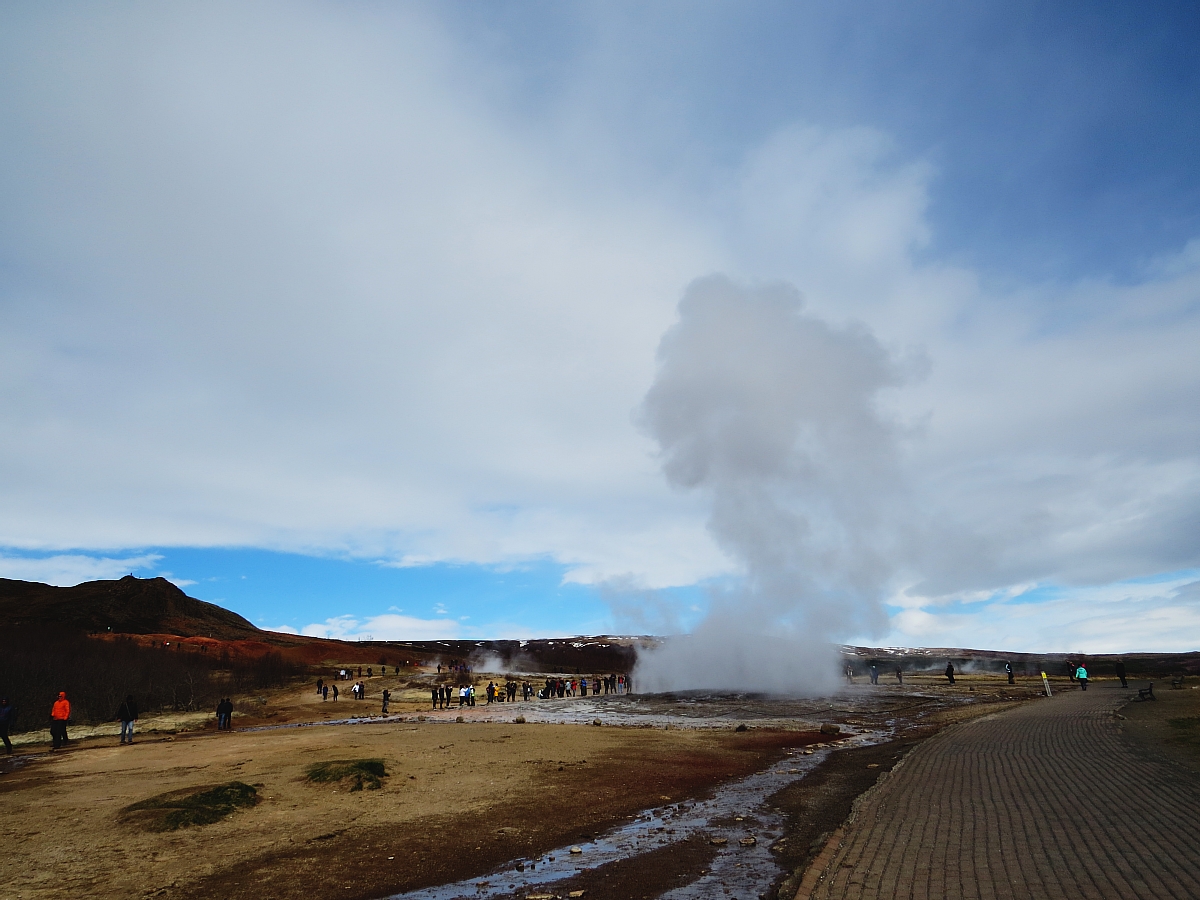 5. Explore Reykjavík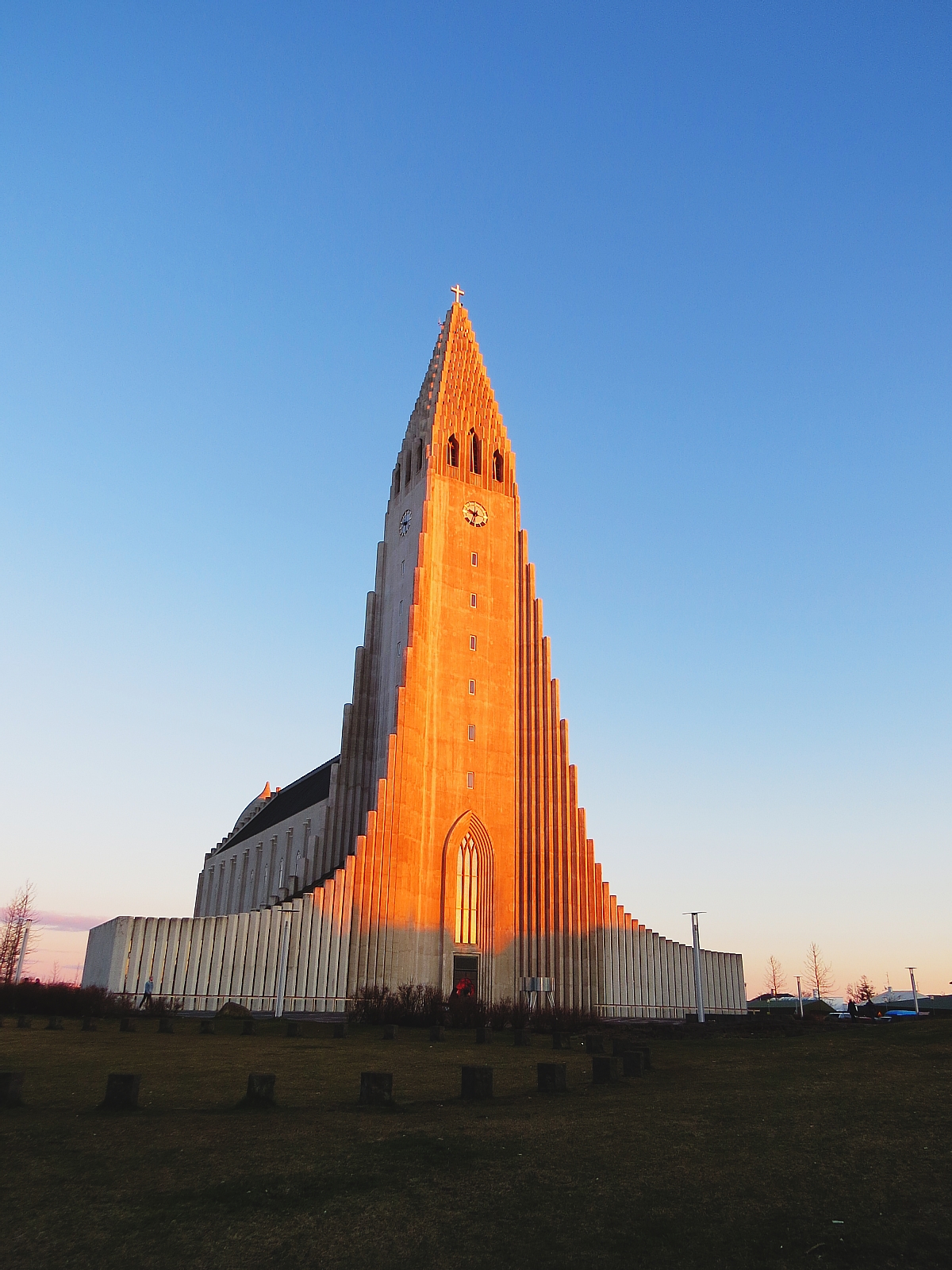 I spent many days just wandering around Reykjavík and enjoying the sights it had to offer. I especially enjoyed the Hallgrímskirkja church and the Solfar (Sun Voyager) sculpture.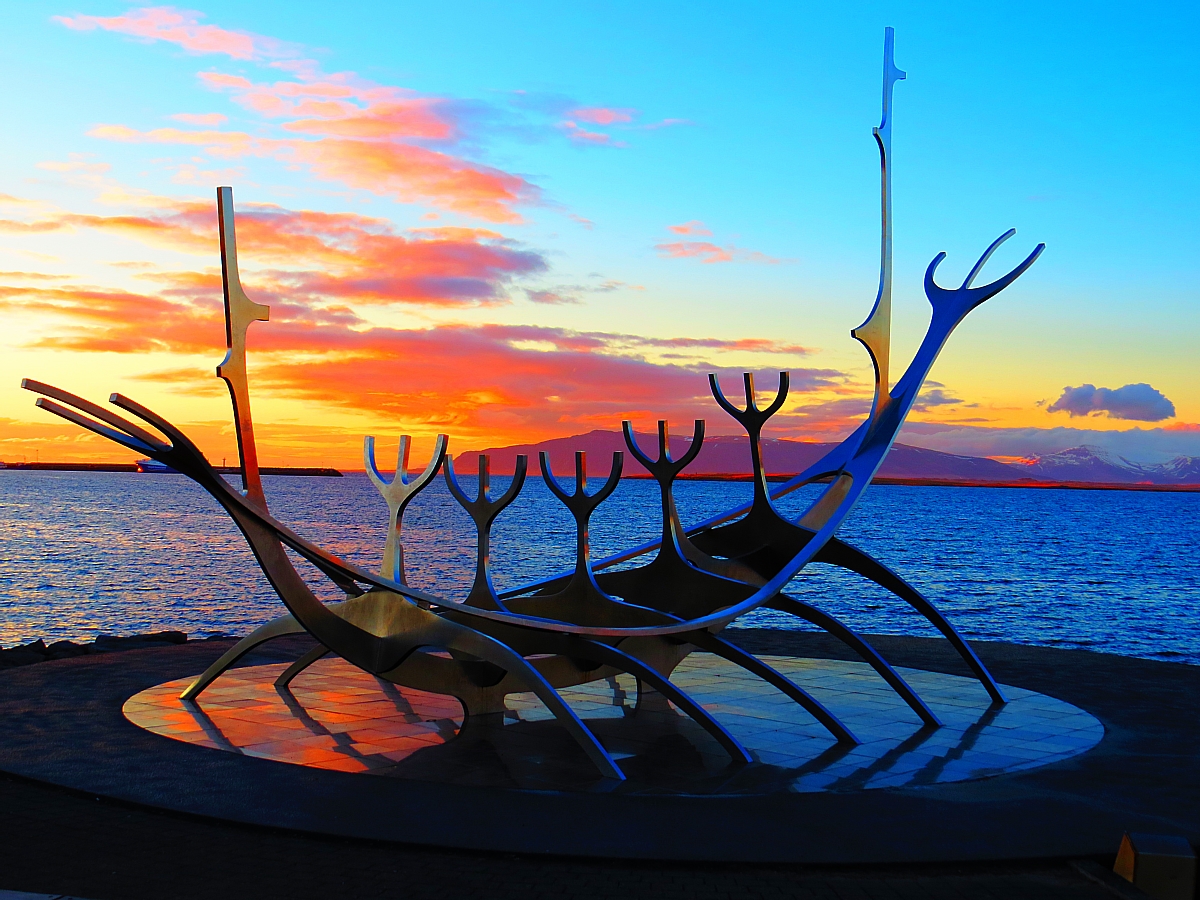 Places To Visit In Iceland: Where To Find The Best Food
1. Glo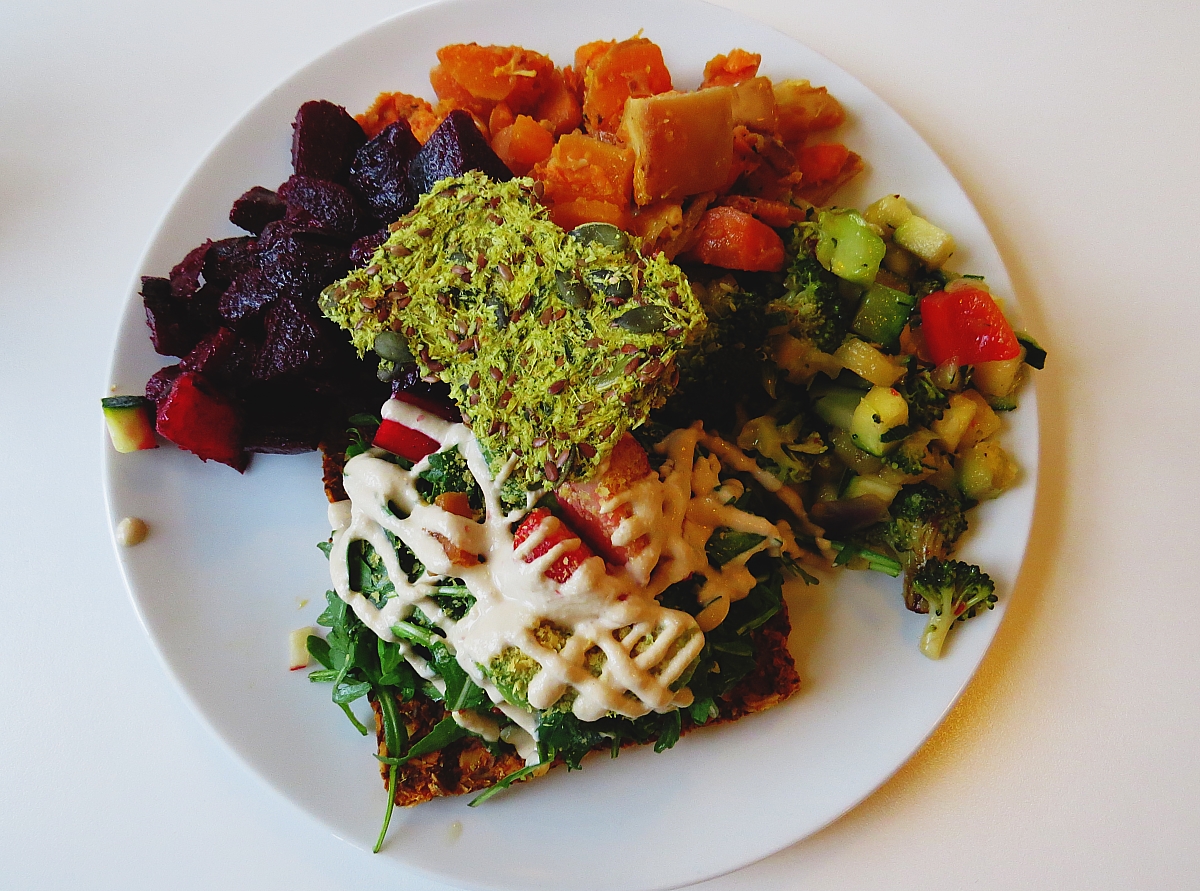 Vegetarians and vegans rejoice! Glo is one of the best vegetarian restaurants I've ever been to. (They also offer a meat option for those who want it.) I had the raw gluten-free vegan pizza paired with a few of their salads. Their choice of salads was fantastic, and they serve healthy food that tastes good.
2. Icelandic Fish & Chips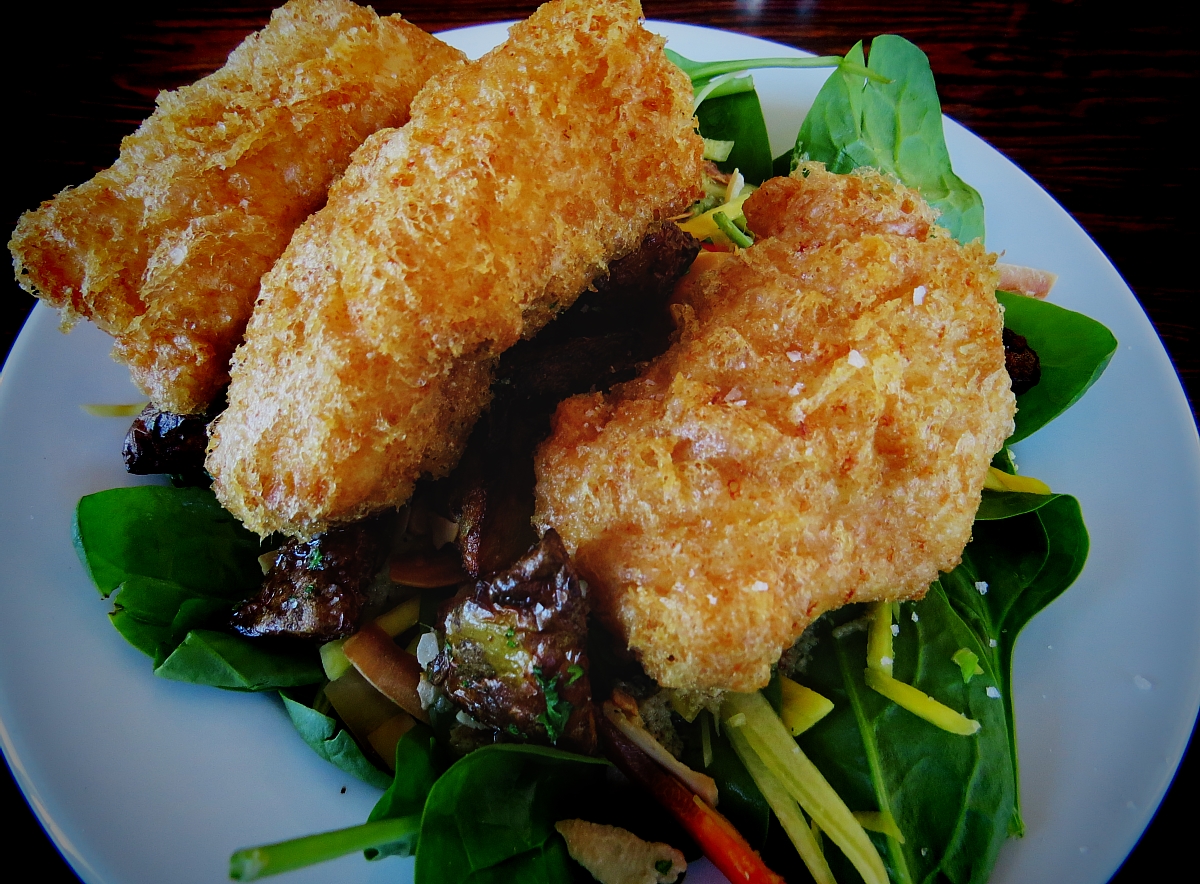 I had both the best fish and chips I've ever had and the best Skyrr I had in all of Iceland at Icelandic Fish & Chips. The fish was so lightly breaded. It was served over "chips" which were super crunchy roasted potatoes and a mango/coconut salad. I ordered the tarragon/truffle Skyr dip to dip the fish in. The Skyr was served mixed with cream and had a berry coulis and cinnamon-roasted walnuts. It was perfect!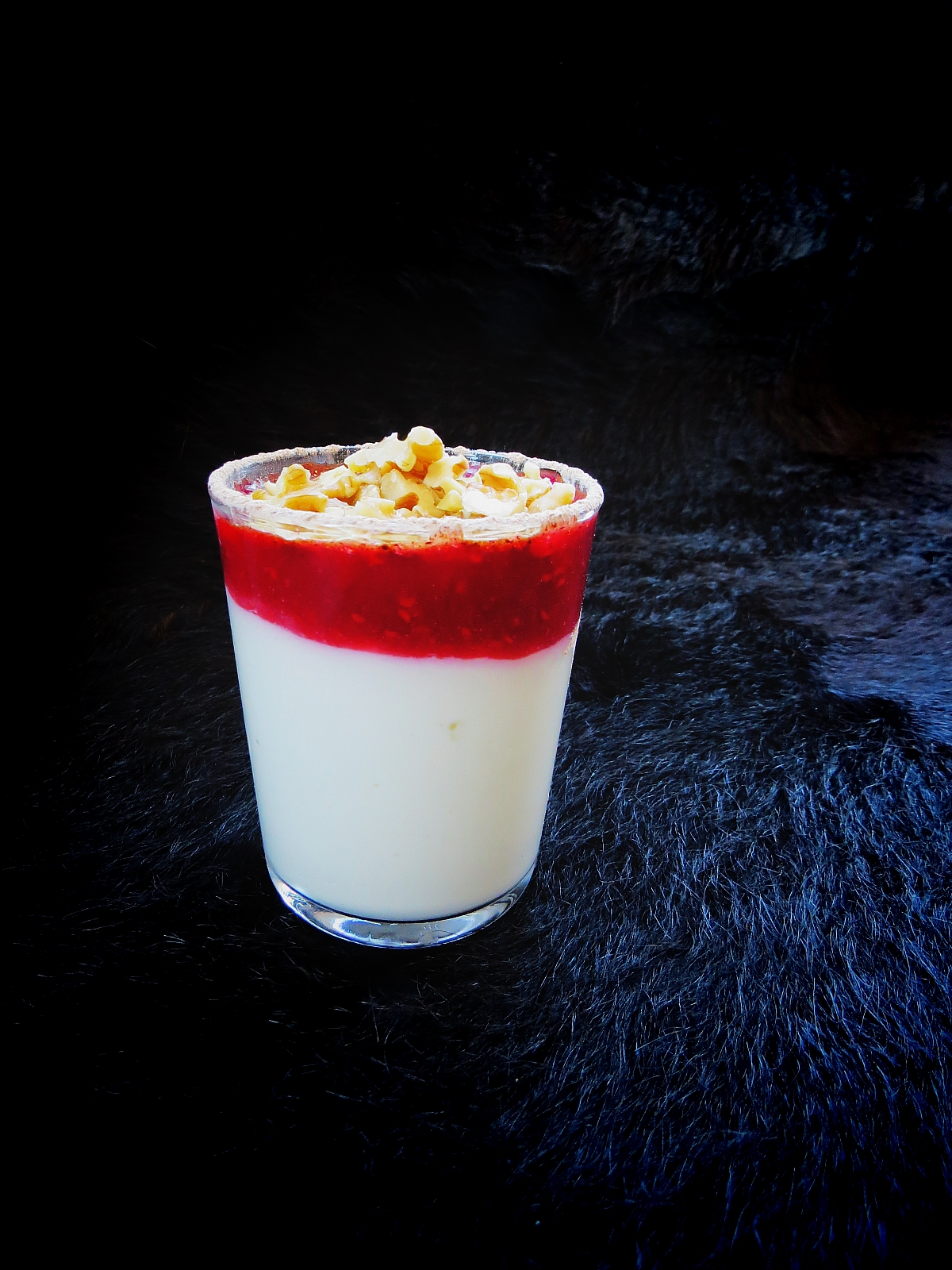 3. Resto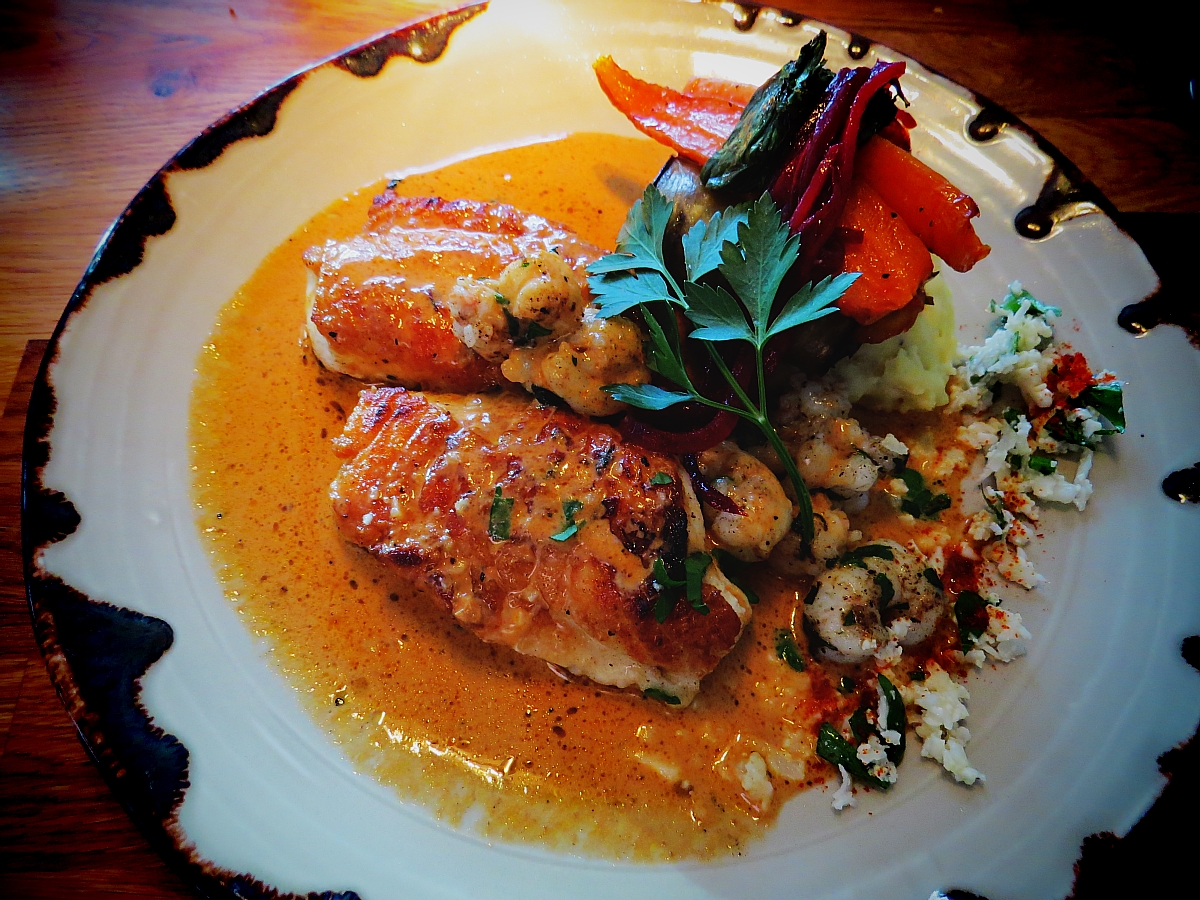 Resto is my favorite restaurant in Iceland. You can choose between a five-course tasting menu with fish or lamb as the main course, or order à la carte from the menu. I chose à la carte, and I started with the luxurious fish soup with cognac. I also ordered the sautéed tusk with a cognac langoustine sauce which was the best fish dish I've ever had.
4. Verbud 11 Lobster & Stuff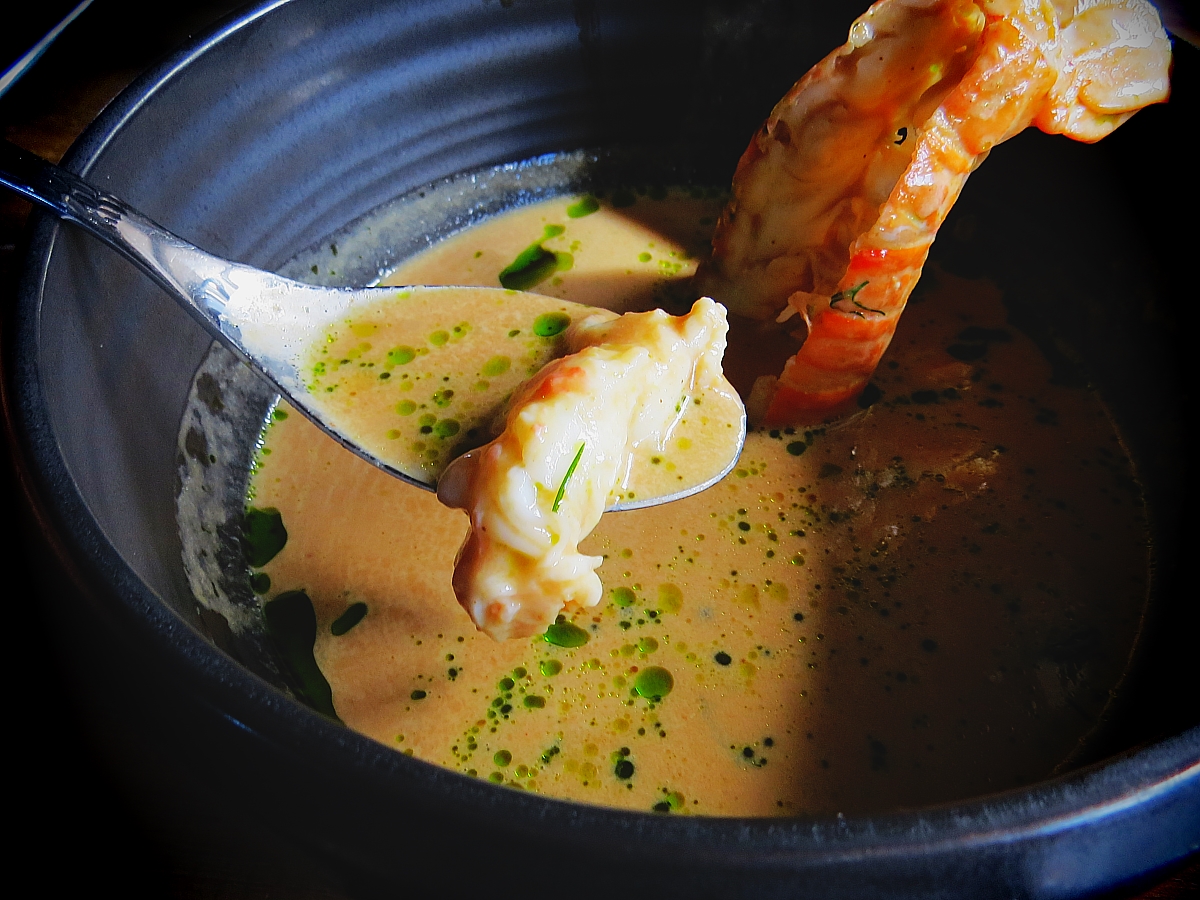 Iceland is absolutely freezing, and there's nothing like a steaming bowl of lobster soup to warm you up. Verbud 11 definitely had the best bowl of lobster soup in Iceland. The presentation was done in style with an entire tail of lobster arriving in a bowl. They poured the stock over the lobster tail at my table, and all the aromas of this delicate soup floated through the air. Just that smell alone was a heavenly experience.
The broth was everything I would expect from a lobster soup. Thick, rich broth  that had more of a bisque texture filled the longing that I had for a good lobster soup in Reykjavík. The soup had ginger and coconut at the bottom of the broth, was made with cognac, and it was nothing short of luxurious.
5. Noodle Station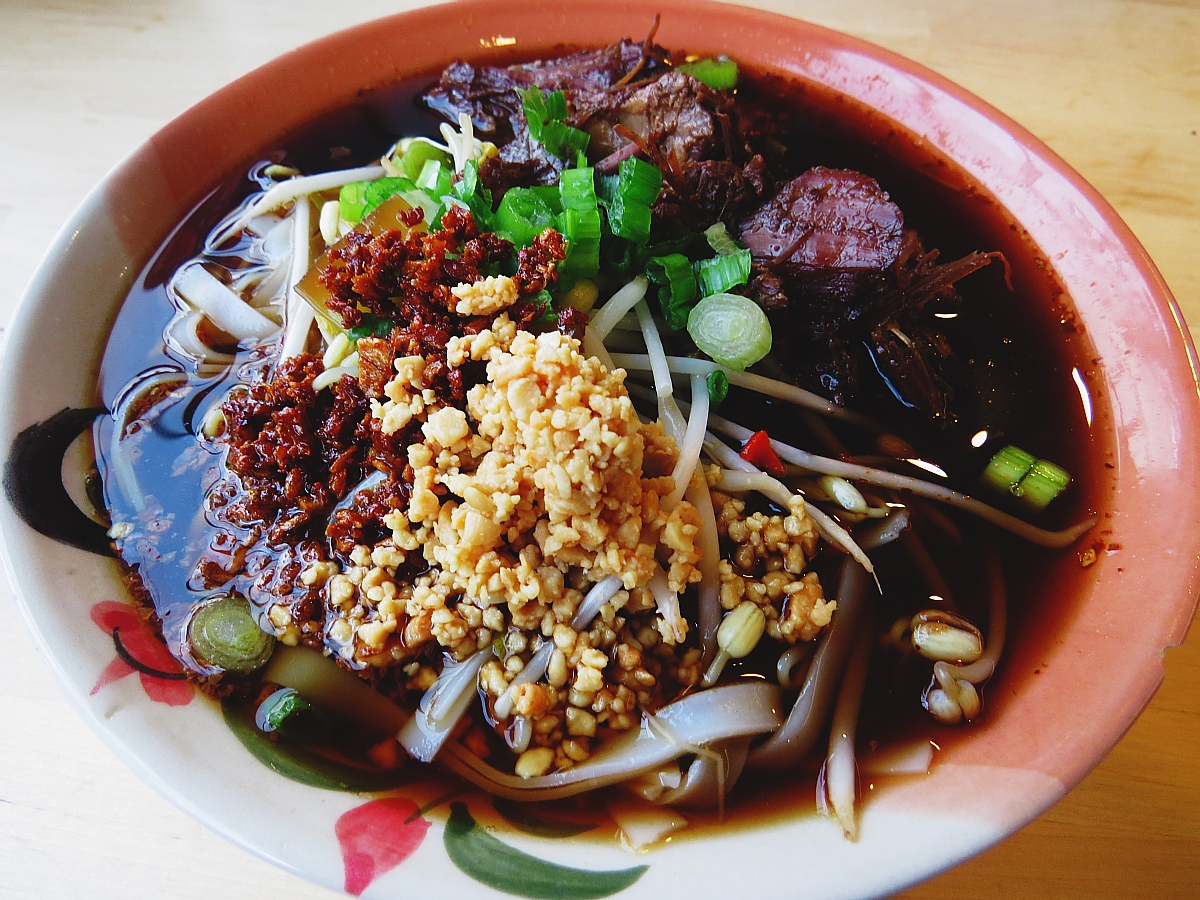 My favorite Thai Noodle soup was at Noodle Station. They only make Thai noodle soup, and they make it perfectly. You can smell the star anise a block away. And in cold Reykjavík, there is absolutely nothing better than walking into a steaming noodle shop. I could have stayed inside this shop all day, inhaling its fragrance and staying warm.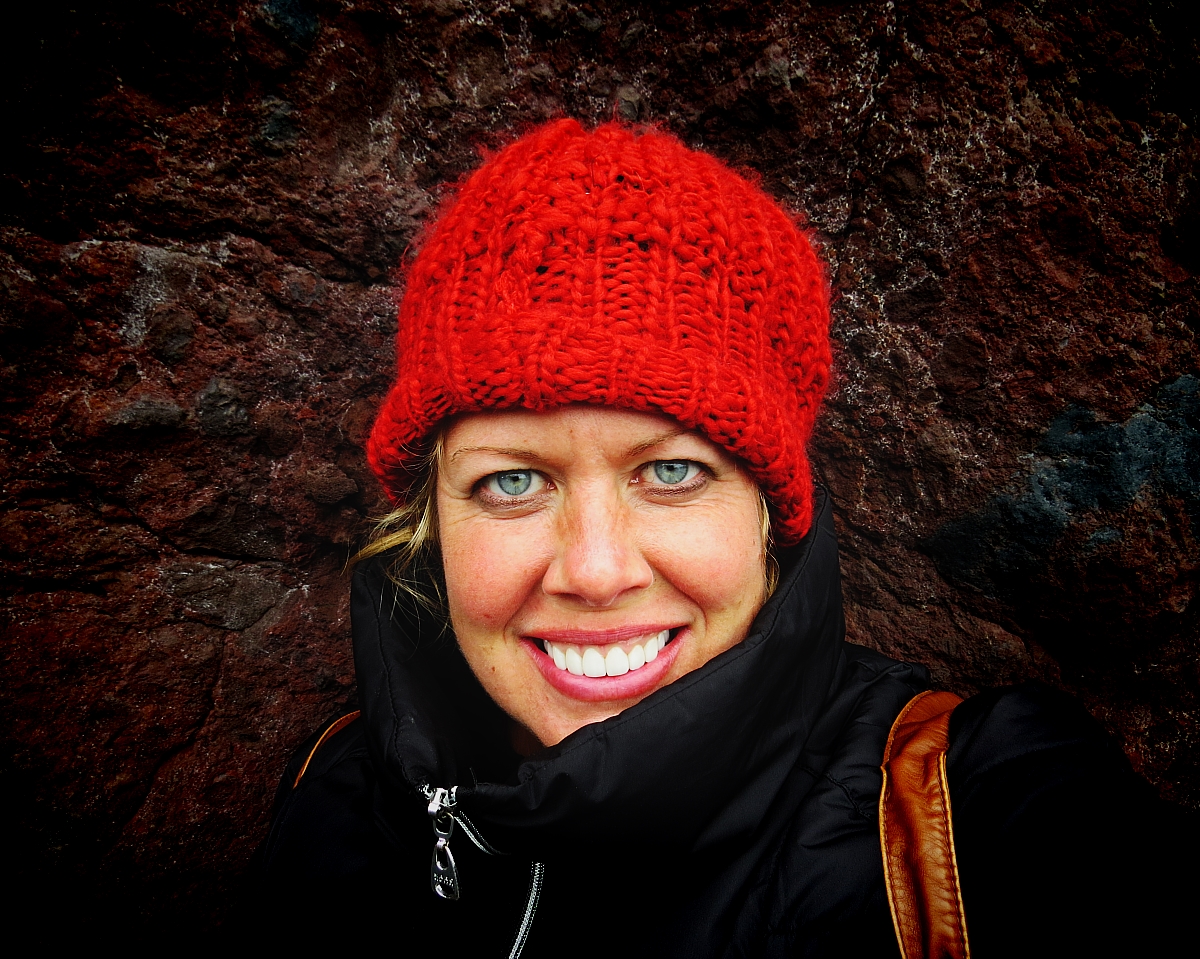 Like this article? Subscribe and never miss a post!