5 Ways to Make Money When Traveling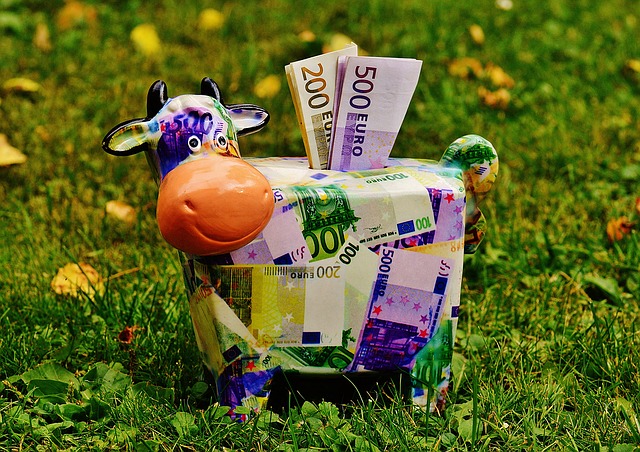 Whether funds are unexpectedly running low on a trip or you need a way to sustain long-term travel, there are several ways to make money when traveling. Some can be done from anywhere while you need to stay in a particular place, such as online stock trading(Crediful can show you how), at least for a couple of weeks, for others. While there are some work opportunities that are a little odd, to say the least, there are those that almost anyone would feel comfortable doing.
A little extra cash can go a long way when on the road; after all, think of all the extra delicious dishes you can try and the great restaurants you can visit!
1. Temporary Restaurant or Bar Work
Finding short-term work in restaurants or bars can be a top option for replenishing your funds when traveling. Some places might even throw in a few free meals and drinks! For a foodie, it's a win-win situation; you can make money when traveling, save on eating costs and try local dishes. Imagine, for example, serving tasty cuisine on a beautiful Greek Island or mixing cocktails in Mexico!
It's often easier to find temporary work in restaurants or bars in prime tourist areas. Moreover, finding a short-term job is also often more feasible in the high tourist season. Jobs may include serving and waiting on, cooking or helping with food preparation, cleaning, working behind the bar and collecting empty glasses. Some bars might even have gigs for DJs, musicians and other entertainers.
2. Seasonal Farm Work
Seasonal farm work is another way to make money when traveling, with some opportunities available for a single day. There are longer opportunities too if you want to stay put for some time. From fruit picking to mucking out animals, there are many ways to enjoy being in the fresh air while making some extra cash. Plus, you'll perhaps learn more about the ingredients that go into your food.
Some farms may also require people to help with operational and organizational tasks, such as maintenance schemes, negotiating with suppliers and purchasers and bookkeeping.
3. Teaching Foreign Languages
Although you will generally need to commit to at least a few months of work, teaching foreign languages can be a perfect way to make money when traveling and to experience local life. There's a high demand globally for languages like English, and speakers of other languages can often find plenty of opportunities too.
If your native language is, for example, Spanish, Arabic, Russian or German, you may have the greatest luck in English-speaking nations.
Teaching jobs may be in schools or private language centers, although it's possible to pick up short-term individual tutoring gigs too.
4. Freelance Work
There are so many companies today that use remote workers and freelance workers to complete a range of tasks. Usually all you need is a laptop and a relatively stable Internet connection. From writing, editing and managing social media accounts to accountancy tasks, call center work, computer programming and website design, there are many freelancing roles to consider.
There are several places where you can find online work, including Workfast. Workfast is an online temping agency, whereby companies post temporary positions that they need workers for. Payments are dealt with through a secure system, meaning that your travel money is safe!
5. Cruise Ships
Jobs on cruise ships are diverse. While you would have a fixed-term contract, and it would be difficult for you to leave given that you'd be on the water a lot of the time, working on a cruise vessel can be a terrific way to travel, make money and have fun.
You may think that there are only opportunities for skilled seafaring crew members or deckhands, but that's not the case at all. From catering, beauty and retail, to entertainment, medical, and administration, there are many job types available on cruise ships.
It can be straight-forward to make money when traveling; sometimes all you need is a full stomach to help you think and a little imagination.
Like this article? Subscribe and never miss a post!