Where To Find The Best BBQ In Portland, OR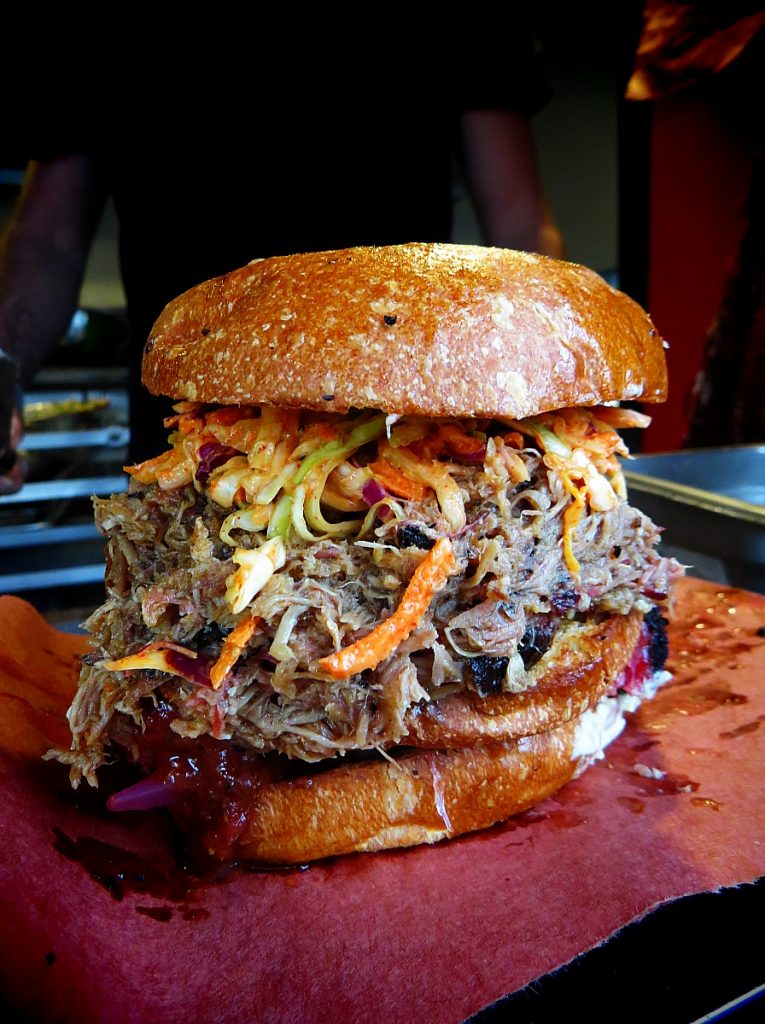 BBQ is one of my favorite things to eat, and the food scene for BBQ in Portland, Oregon has definitely improved the last few years. I still haven't tried it all, mainly because I keep going back to my four favorite places, but here are my favorite places to eat BBQ in Portland for now.
Where To Find The Best BBQ In Portland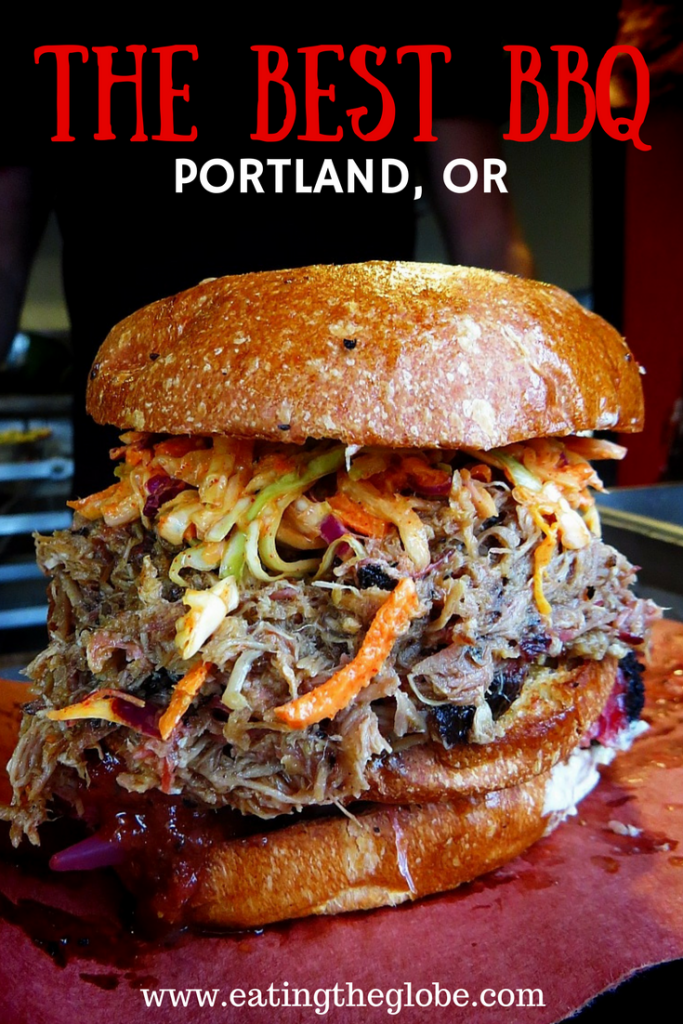 1. Matt's BBQ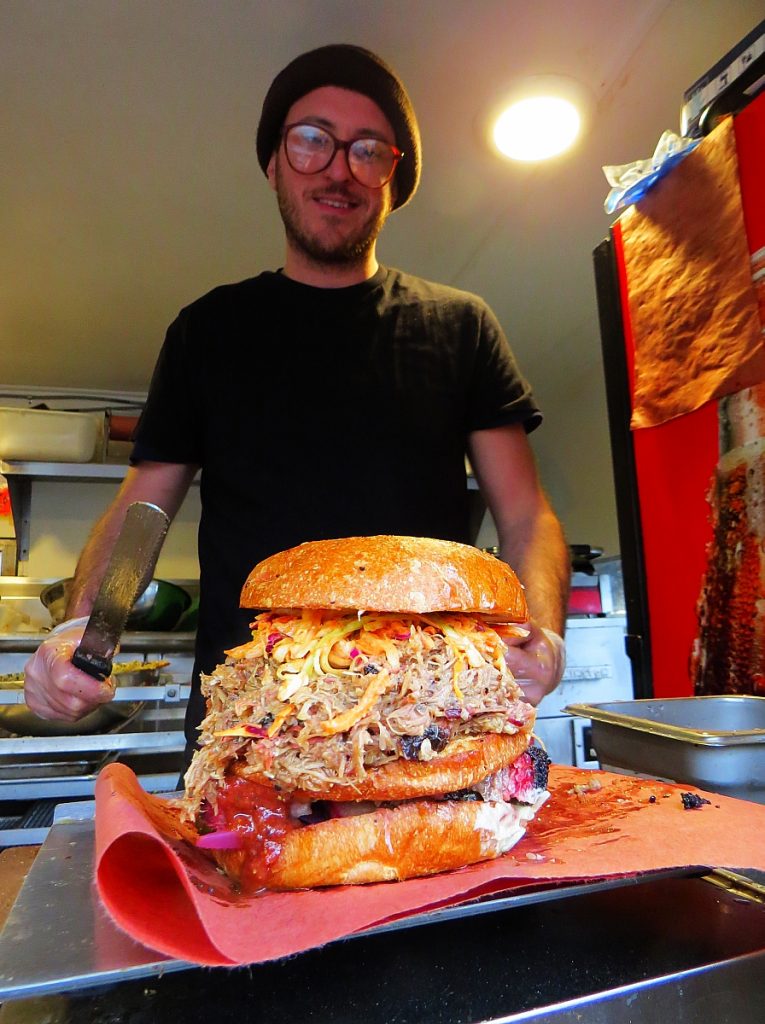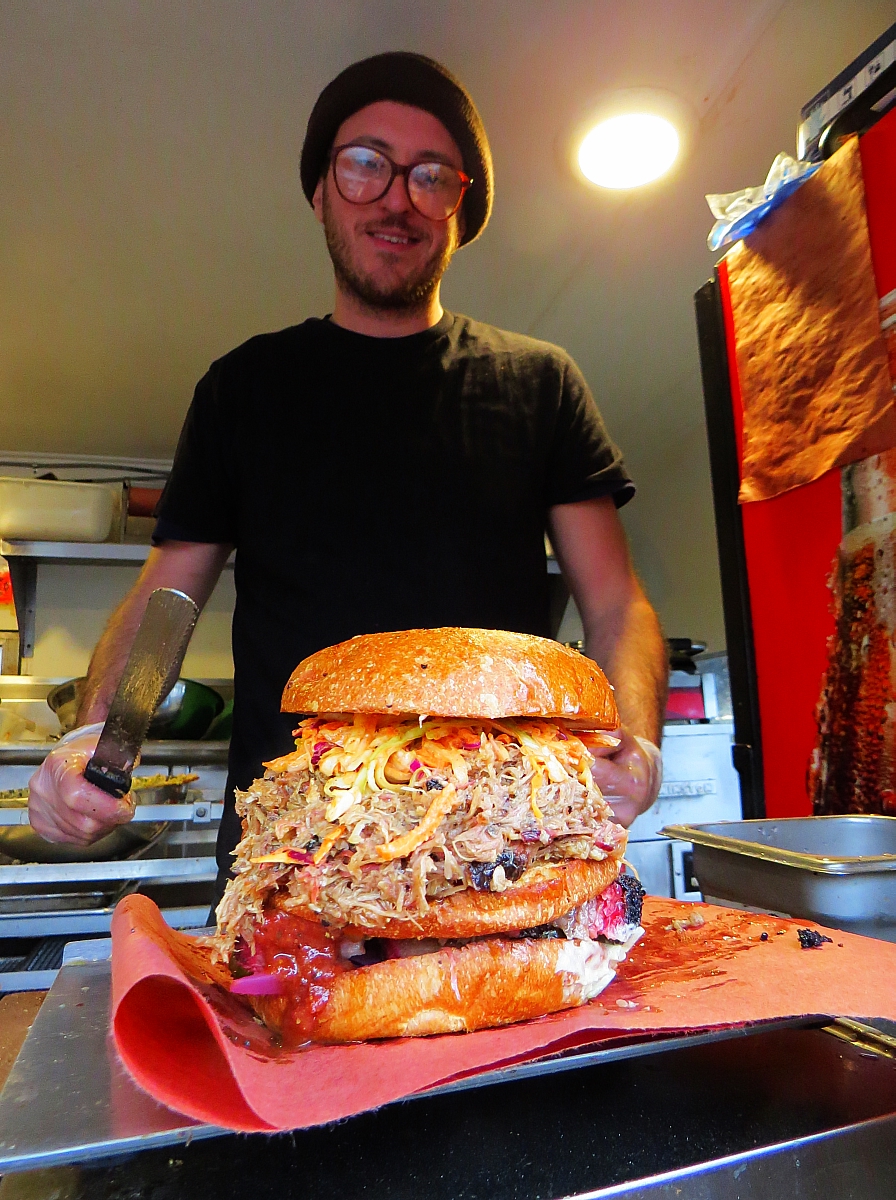 When I read in the Willamette Weekly that you could die of heartbreak from bites of Matt's beef brisket, I knew I had to try it. But, instead of heartbreak, I felt like I had finally found THE ONE, and I fell hard. I started out with The Cow Pig Stacker which was ¼ lb  brisket (I ordered it sliced instead of pulled), ¼ lb pulled pork, and slaw & pickles on a 3 layer bun. My god! It was all of my BBQ fantasies in one sandwich. His brisket was so perfect that I moaned.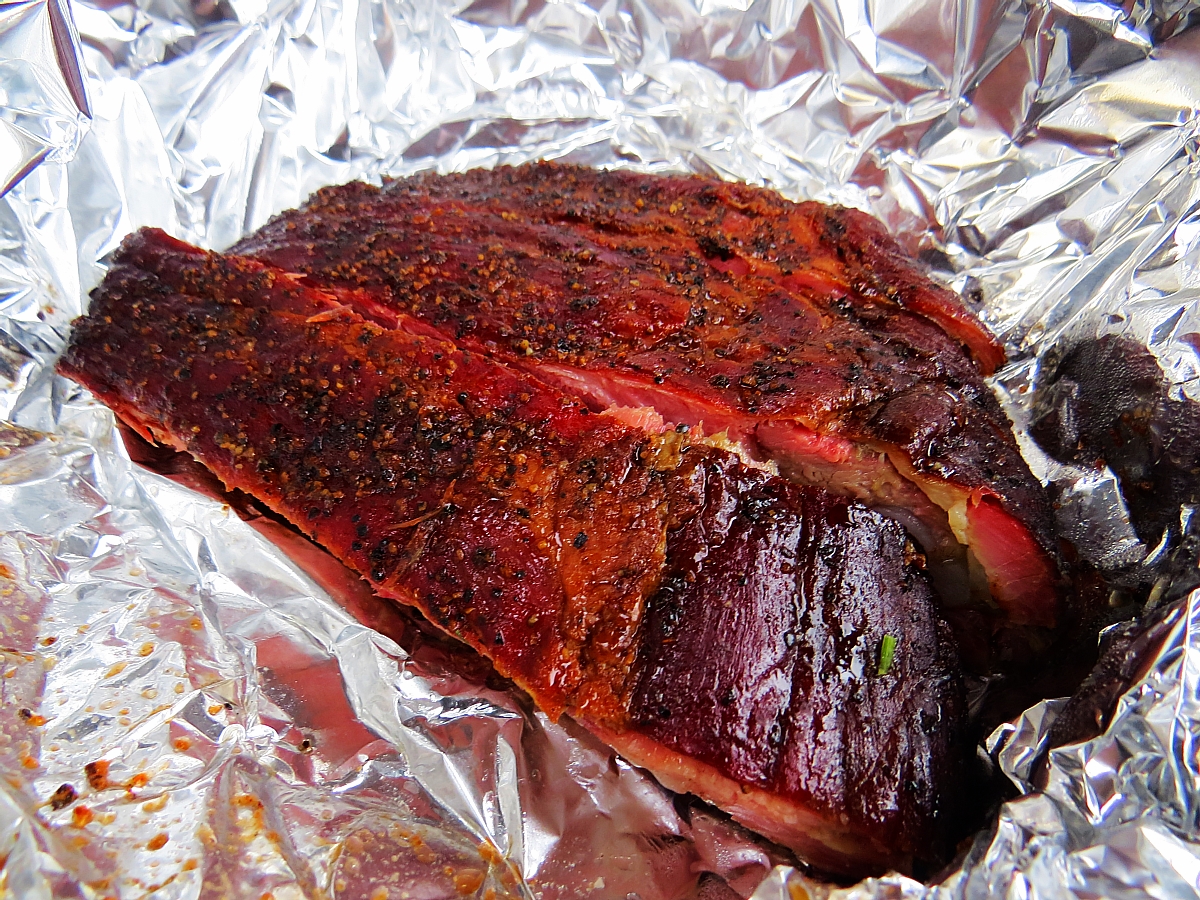 His ribs are the Holy Grail of ribs. A nice rub on them and perfectly smoked. They were fall off the bone and still juicy. The only thing I wished for was more room in my stomach so I could have eaten more.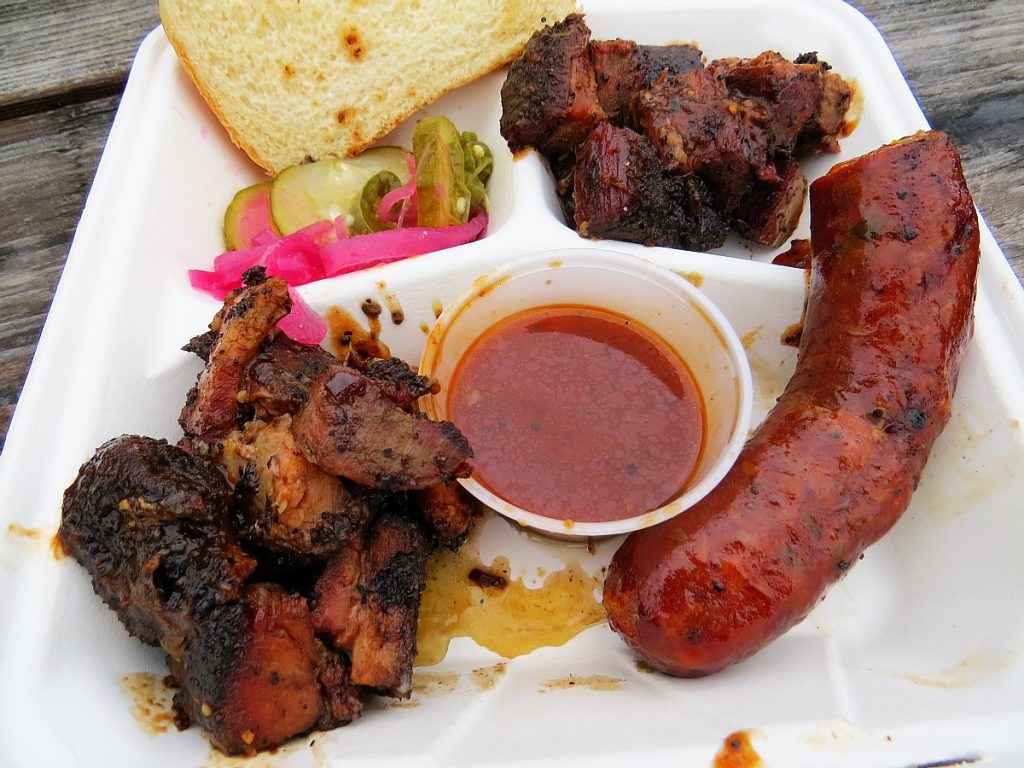 The next time I got both the pork and beef burnt ends which were also incredible. I also tried the much raved about jalapeño sausage which had the perfect snap to it and the perfect amount of jalapeño. Matt also let me try a bit of the queso he made that day, and, let me just tell you, if you see queso on the menu, get it!! It was even better than the queso I remember from the South, and I could have eaten a whole vat of it, but again, the room thing. So, there you have it. If you want some of the best BBQ in Portland, head to Matt's BBQ. You can thank me later.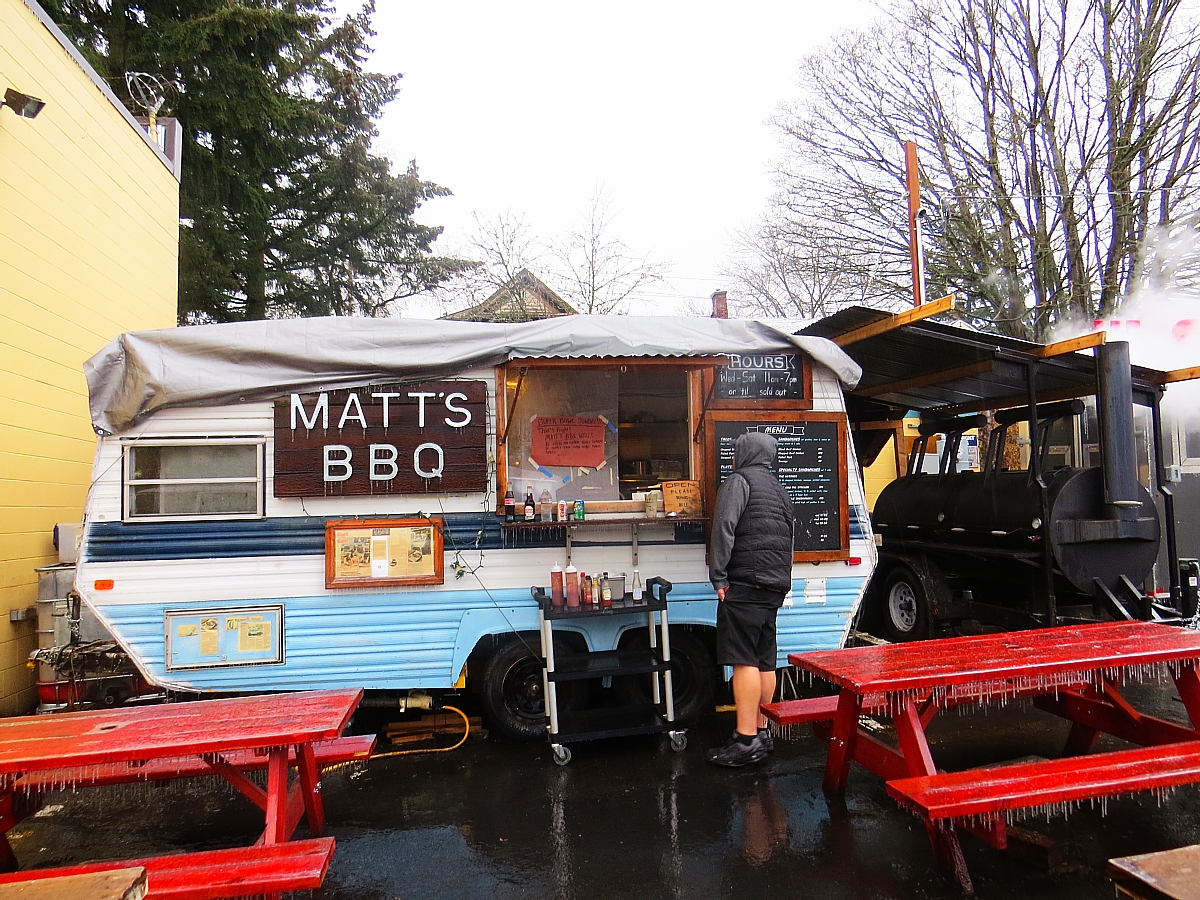 2. Carter's Cart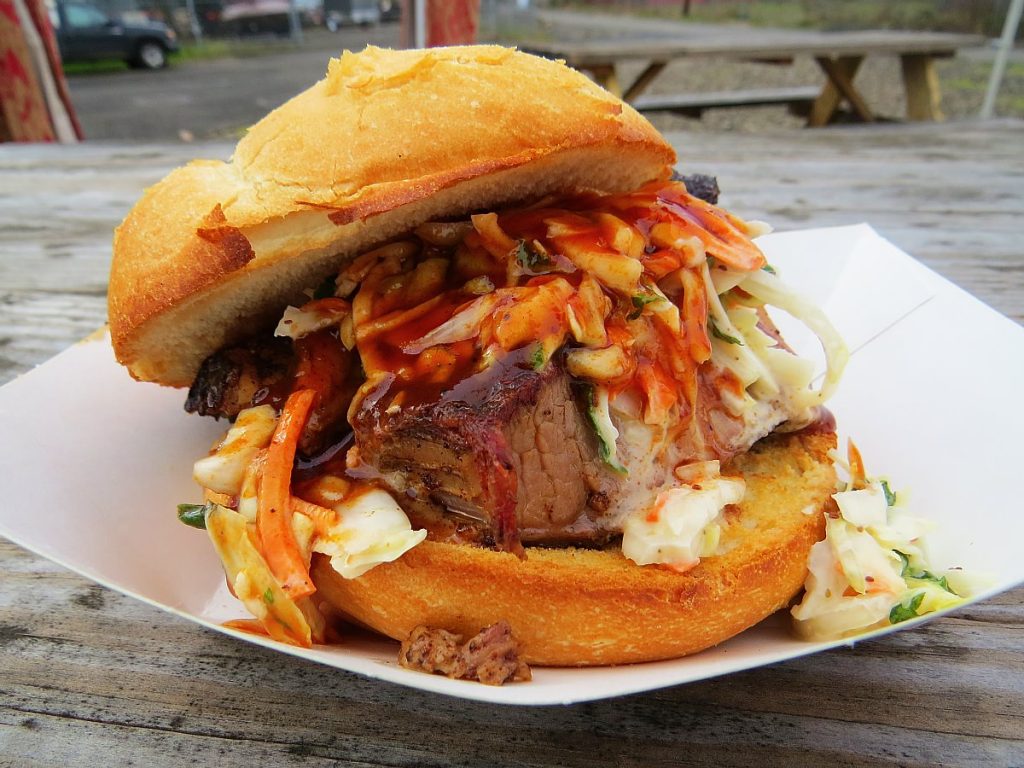 Chris, the owner of Carter's Cart, is very passionate about BBQ, and it shows. I had the beef brisket sandwich and the flavor was amazing. It had the perfect level of smokiness and the slaw on the sandwich added the perfect contrast. I really need to go back to try his famous Tri-tip cheesesteak and the different kinds of soup that he's always making. He always puts the specials on his Facebook page, and if I lived closer, I'd be there every week.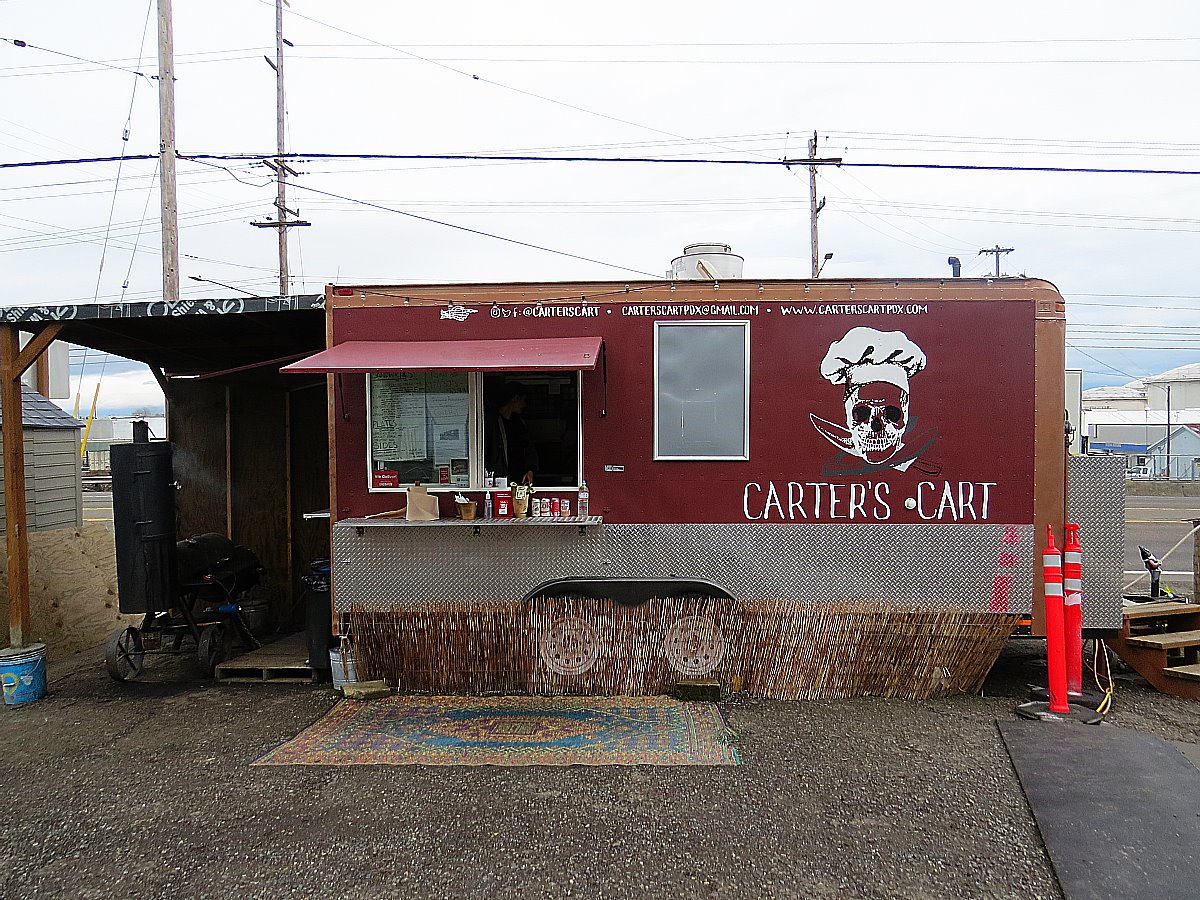 3. Podnah's Pit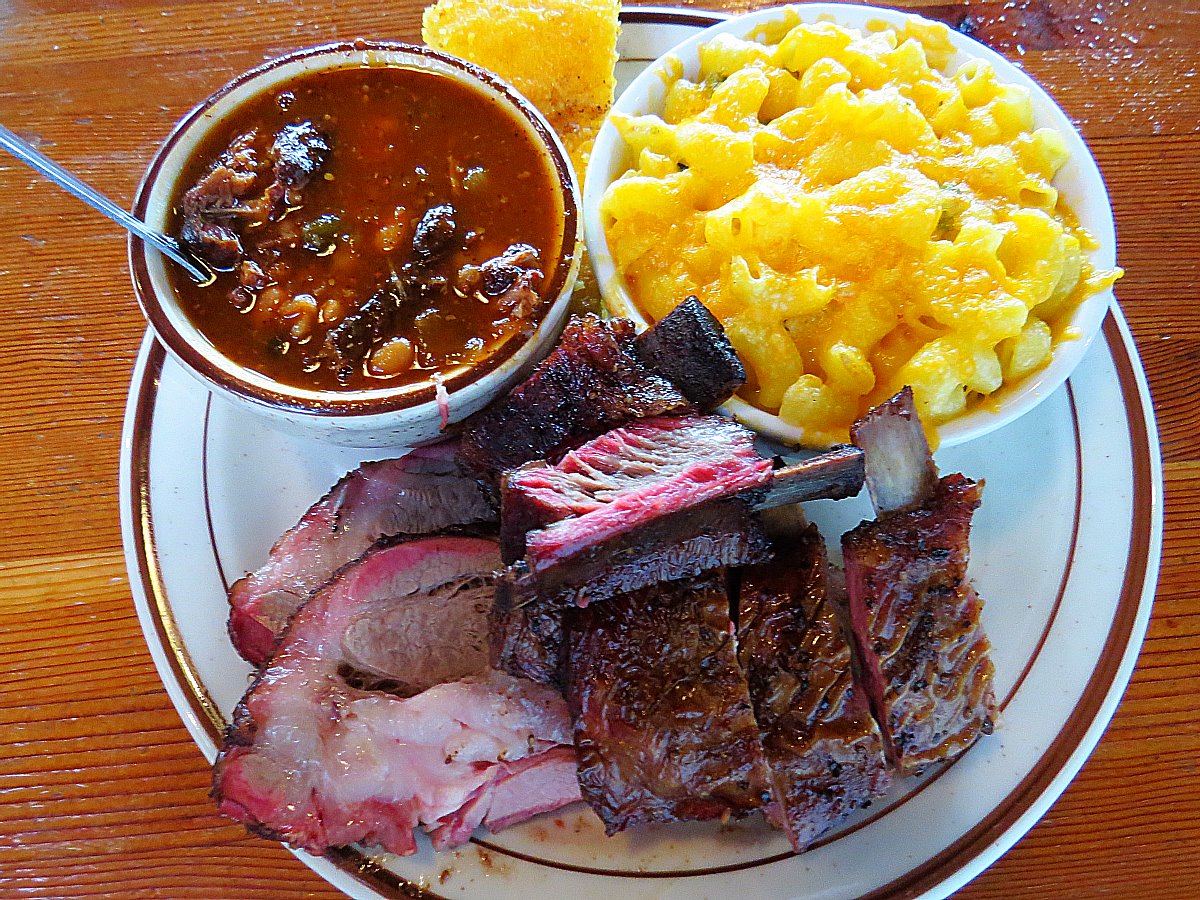 Podnah's Pit is a Portland institution when it comes to BBQ, and it's still one of my favorite places to eat BBQ in Portland. Rodney Muirhead does Texas style BBQ, and he does it right. I recently went for the lamb ribs on a Thursday night which were divine (the shoulder that came with it was a little fatty for me). I'm also a sucker for the hatch green chile mac and cheese that Podnah's often has as a special.
The brisket at Podnah's is still my favorite, and I love that you can order it for breakfast on the weekends. I also love that this seems to be the only BBQ joint in town where I can find a Carolina-style mustard BBQ sauce which is my very favorite. The pulled pork is also spot on, and the sandwich is so big, you can definitely share it.
4. The People's Pig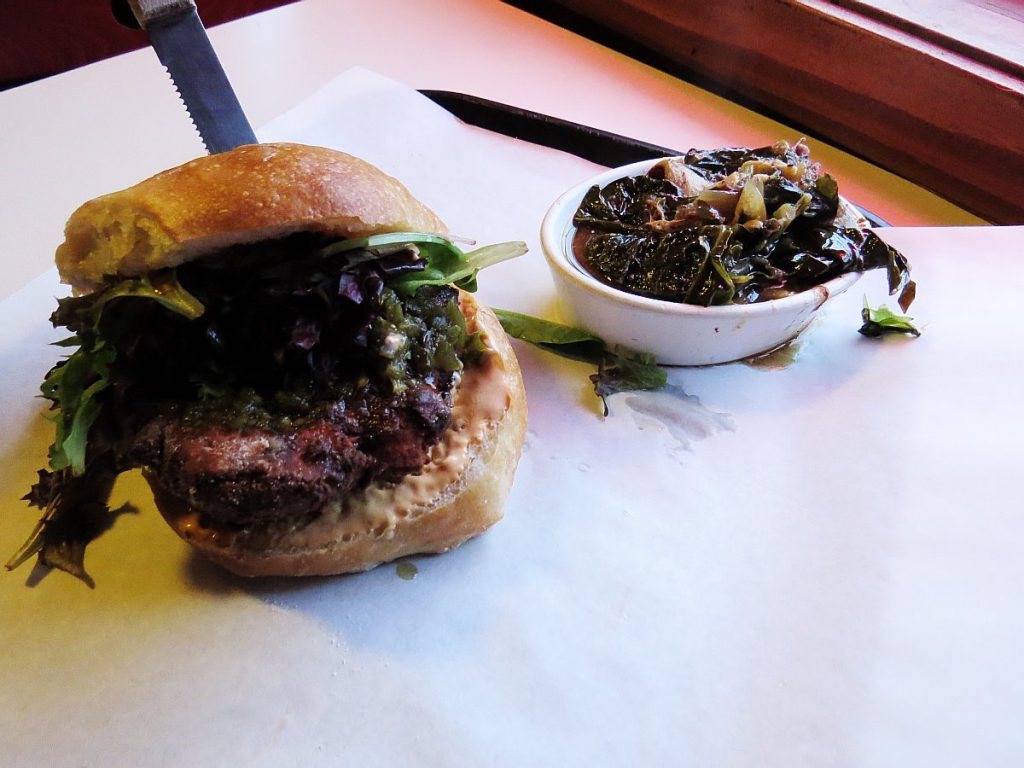 With $3 whiskeys and $4 plates of BBQ, the The People's Pig Happy Hour from 3-6 PM weekdays is not to be missed. I went off the happy hour menu and went for the smoked fried chicken sandwich and collard greens which were incredible. Though, sorry, I'm not a fan of a salad anywhere near my BBQ, so I'd recommend replacing the lettuce with some coleslaw and pickles. And my over the top greedy piglet fantasy would be an addition of pimento cheese, but that's just me. Still the smoked fried chicken is fried chicken perfection!
Like this article? Subscribe and never miss a post!