The Ultimate Food Guide To Istanbul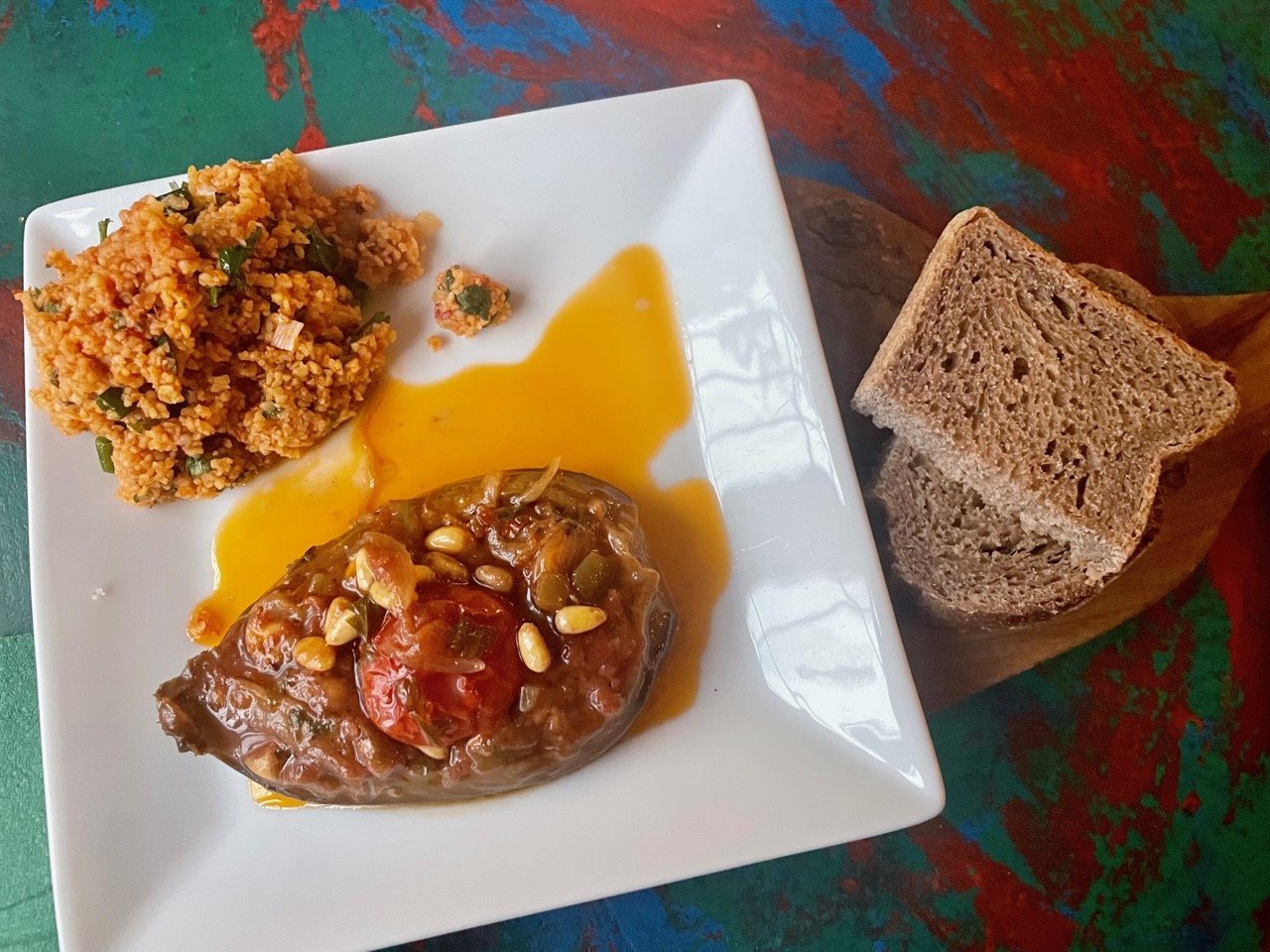 One thing is certain, if you're wondering where to eat in Istanbul, you won't have to wonder long. Istanbul is filled with delicious restaurants that beckon you to come try the many varieties of incredible Turkish food. Turkish food is inspired by so many different cultures and generations, that you will definitely have the ultimate foodie experience. It will be hard to choose, so I've narrowed it down to my favorites. Here you go, the ultimate food guide to Istanbul:
The Ultimate Food Guide To Istanbul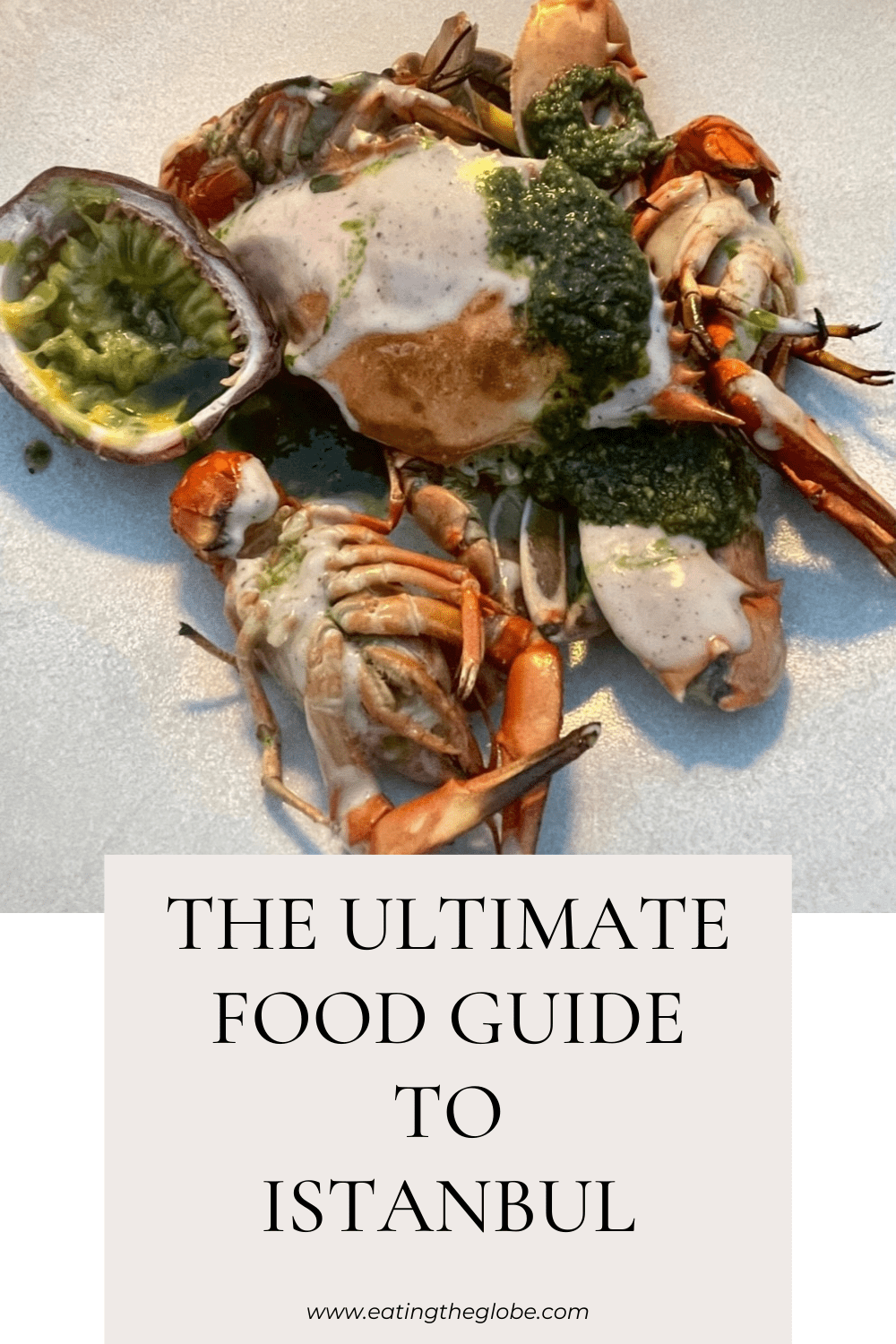 Breakfast
1. Cafe Privato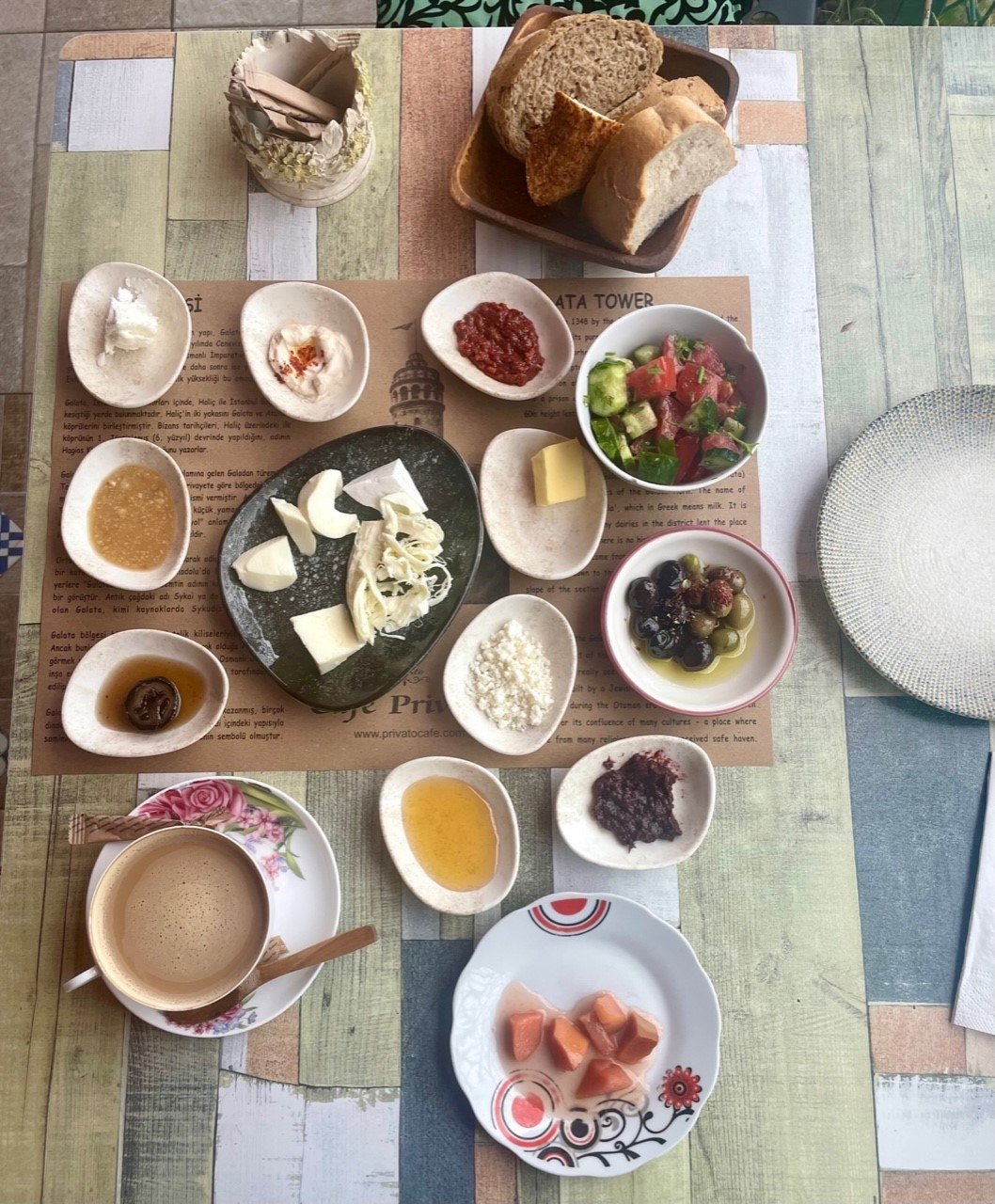 You absolutely must have a Turkish breakfast while in Istanbul. My favorite one was at the famous Cafe Privato in Beyoglu. Their Turkish breakfast has an incredible amount of variety and comes with hazelnut paste, walnut jam, ajuka, olives, village honey, incredible cheeses, spinach cheese pie, and so much more. It's also got a great atmosphere, and its location is close to the Galata Tower, so you can walk off your breakfast after you eat.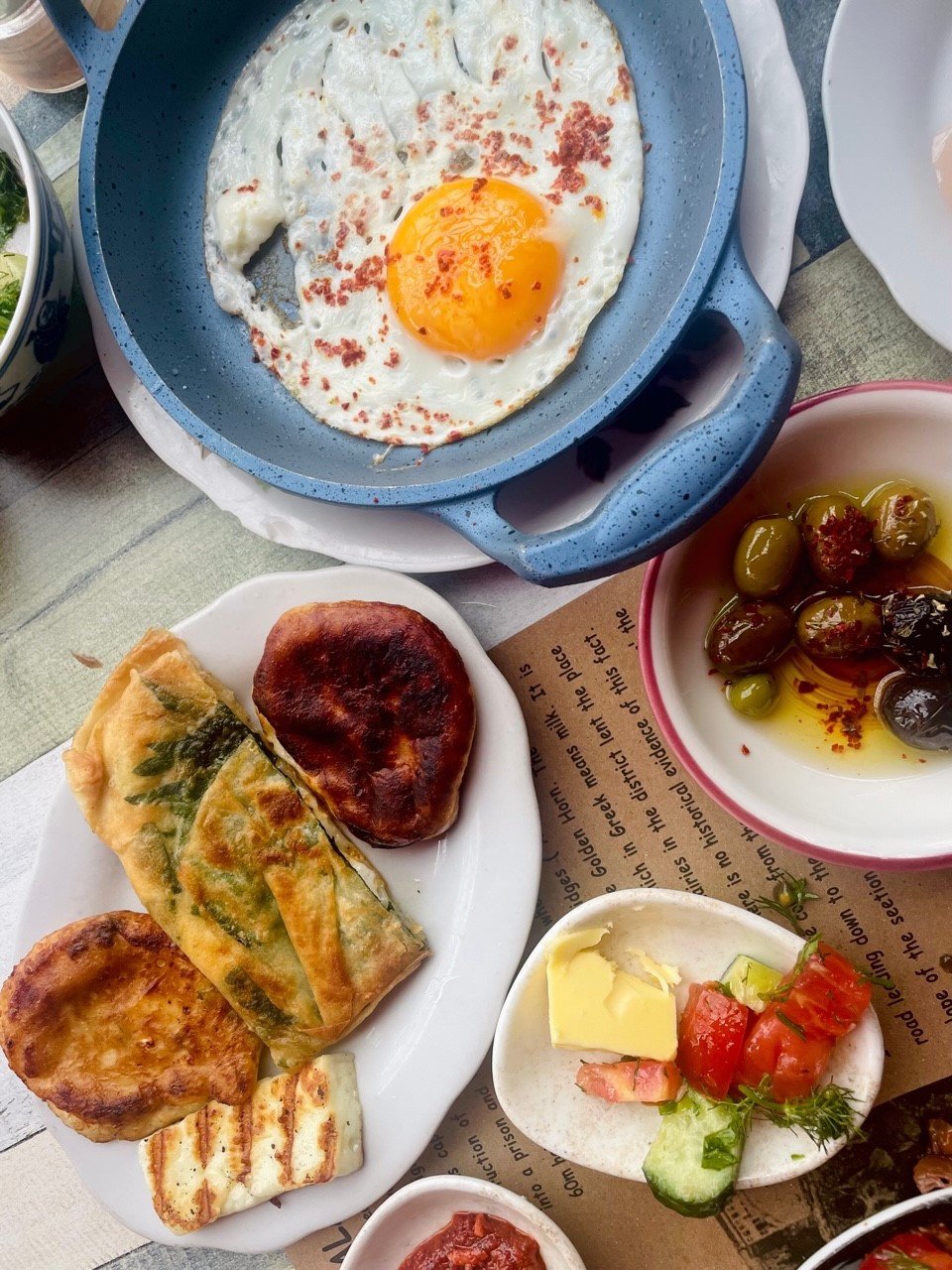 2. A Bit Of Eggo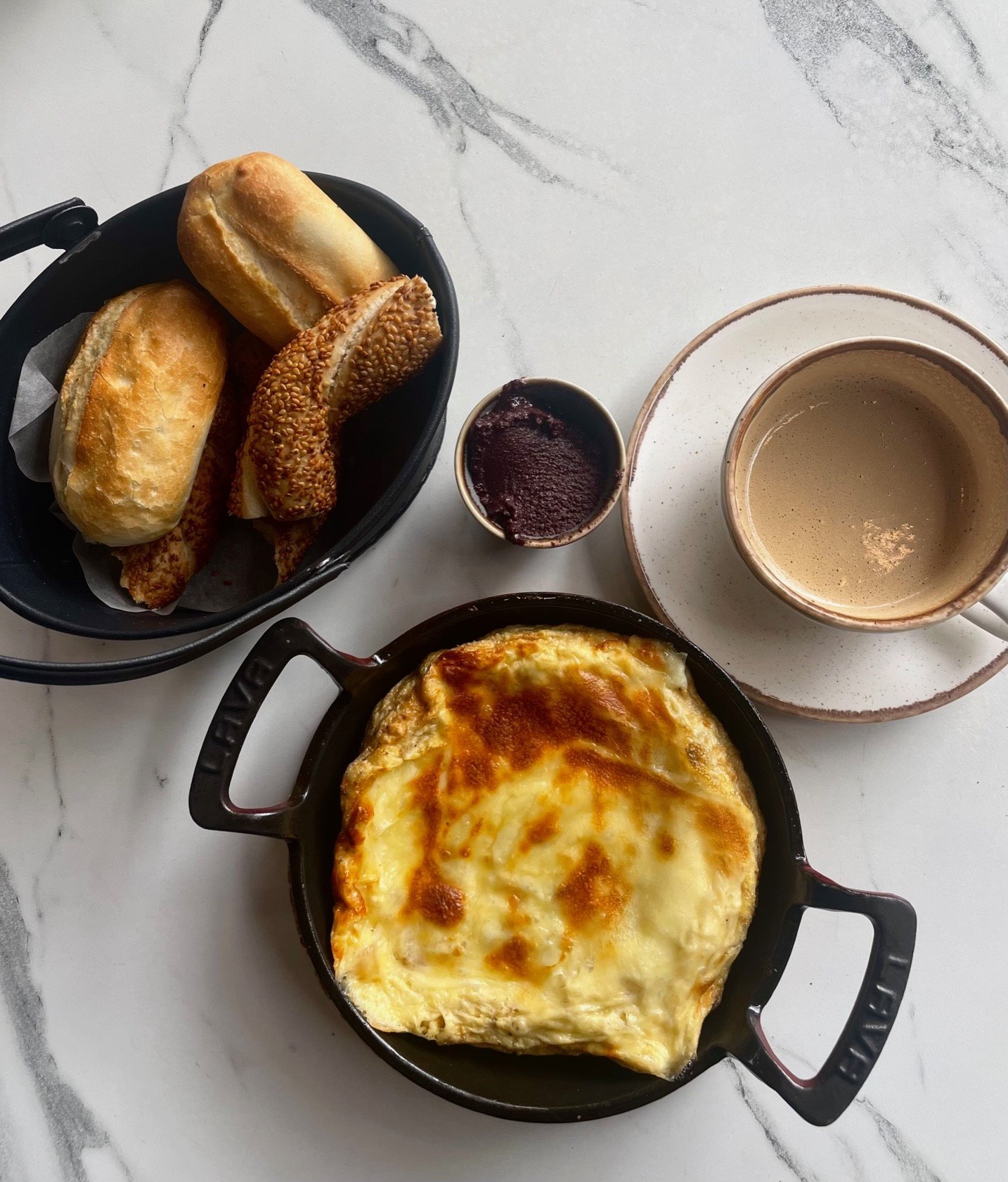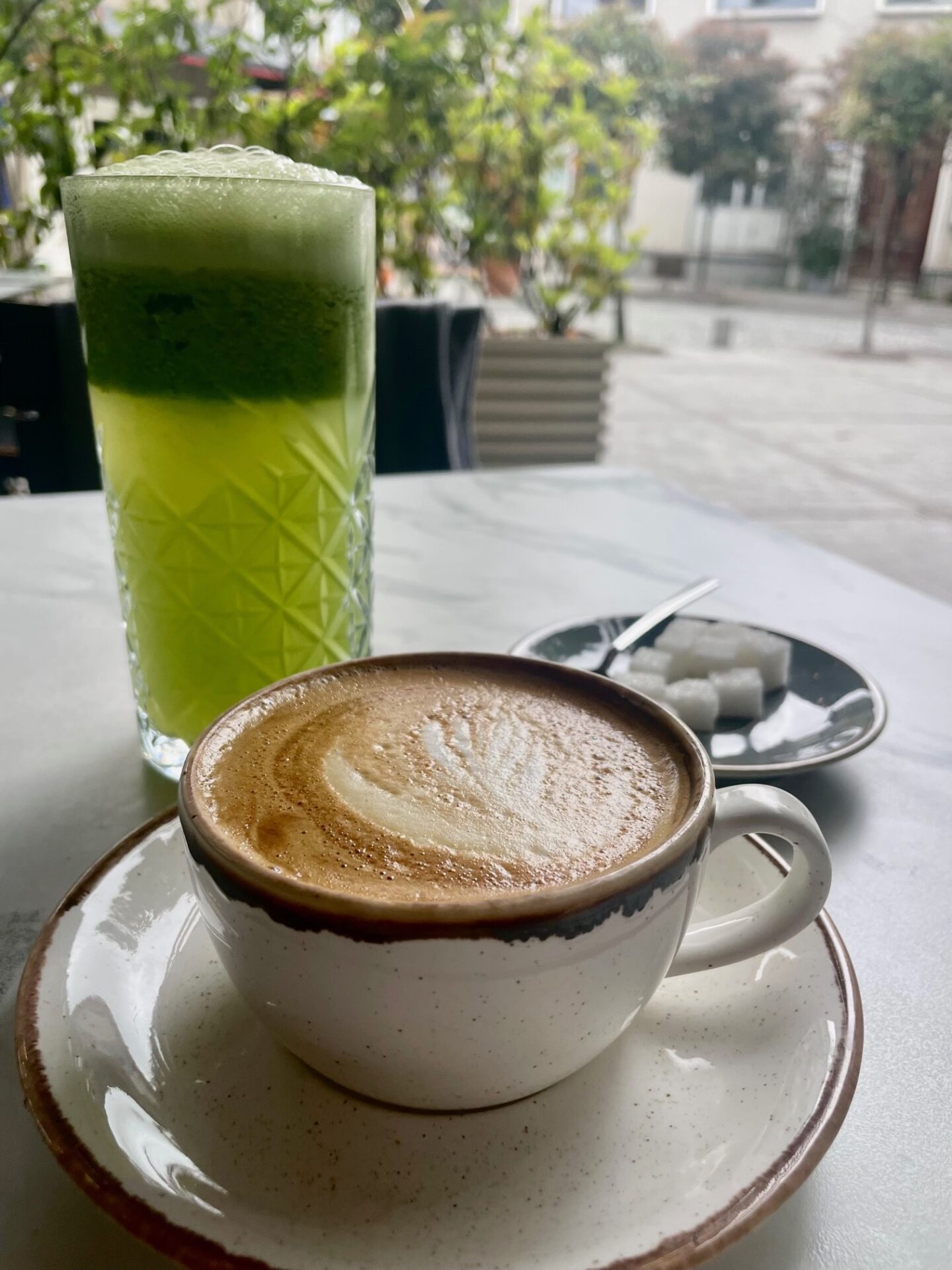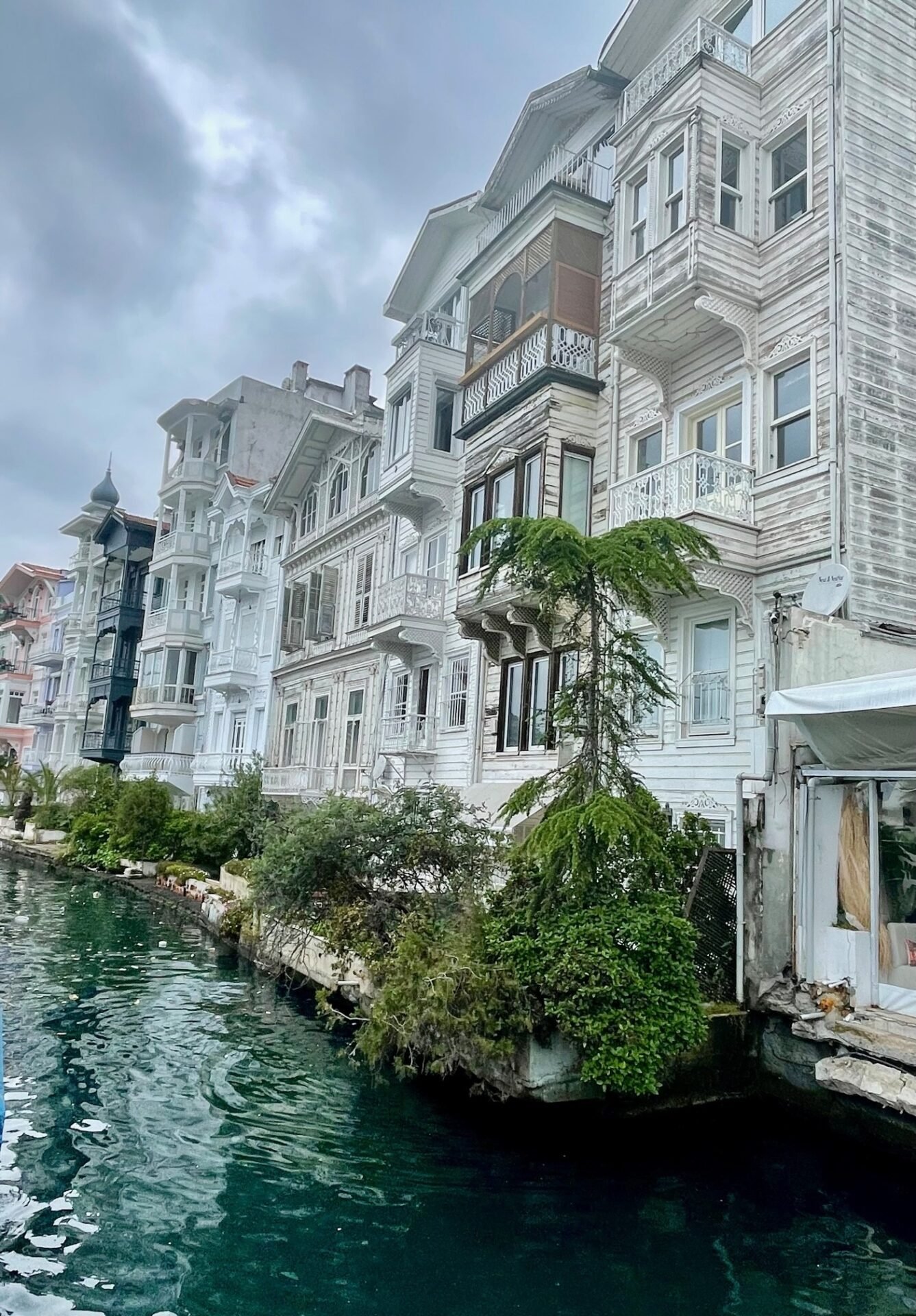 I absolutely adored A Bit Of Eggo. Finding a place that served green juice was a delight, and they had excellent coffee. I was so happy to find a flat white, as they were a little hard to find in Istanbul. I had baked eggs with potatoes and cheese and the bread basket. The bread basket included the traditional bagel of turkey, Simit bagels. I ordered some olive paste on the side to go with the bread. The best part of A Bit Of Eggo is its location. It's in the beautiful Arnavutkoy neighborhood of Istanbul, which is known for its wooden Ottoman-era mansions. I loved wandering aimlessly through the streets of this small neighborhood and even found a delightful pottery shop, from which I bought some beautiful pottery to take home. Don't miss this spot or the neighborhood!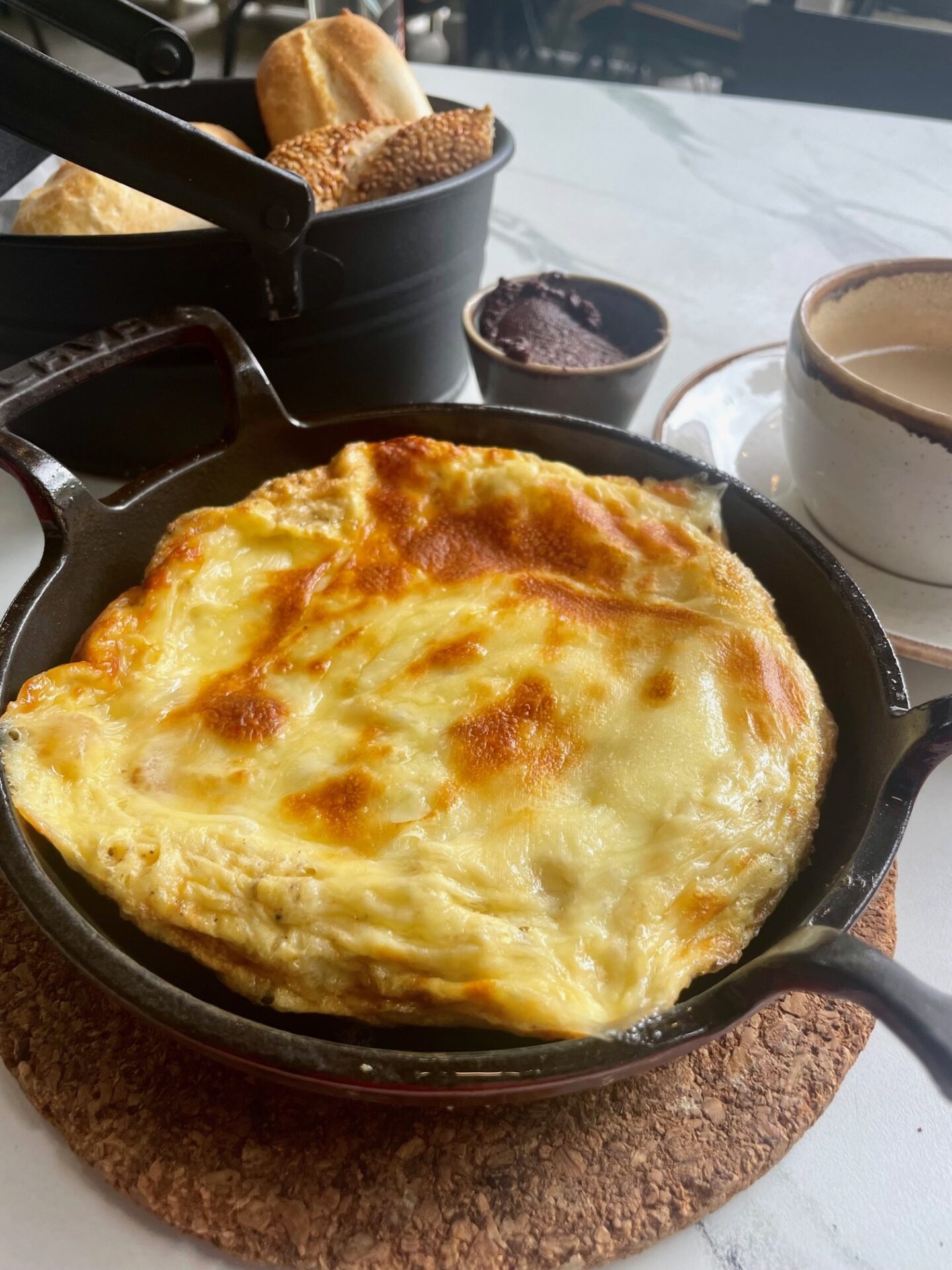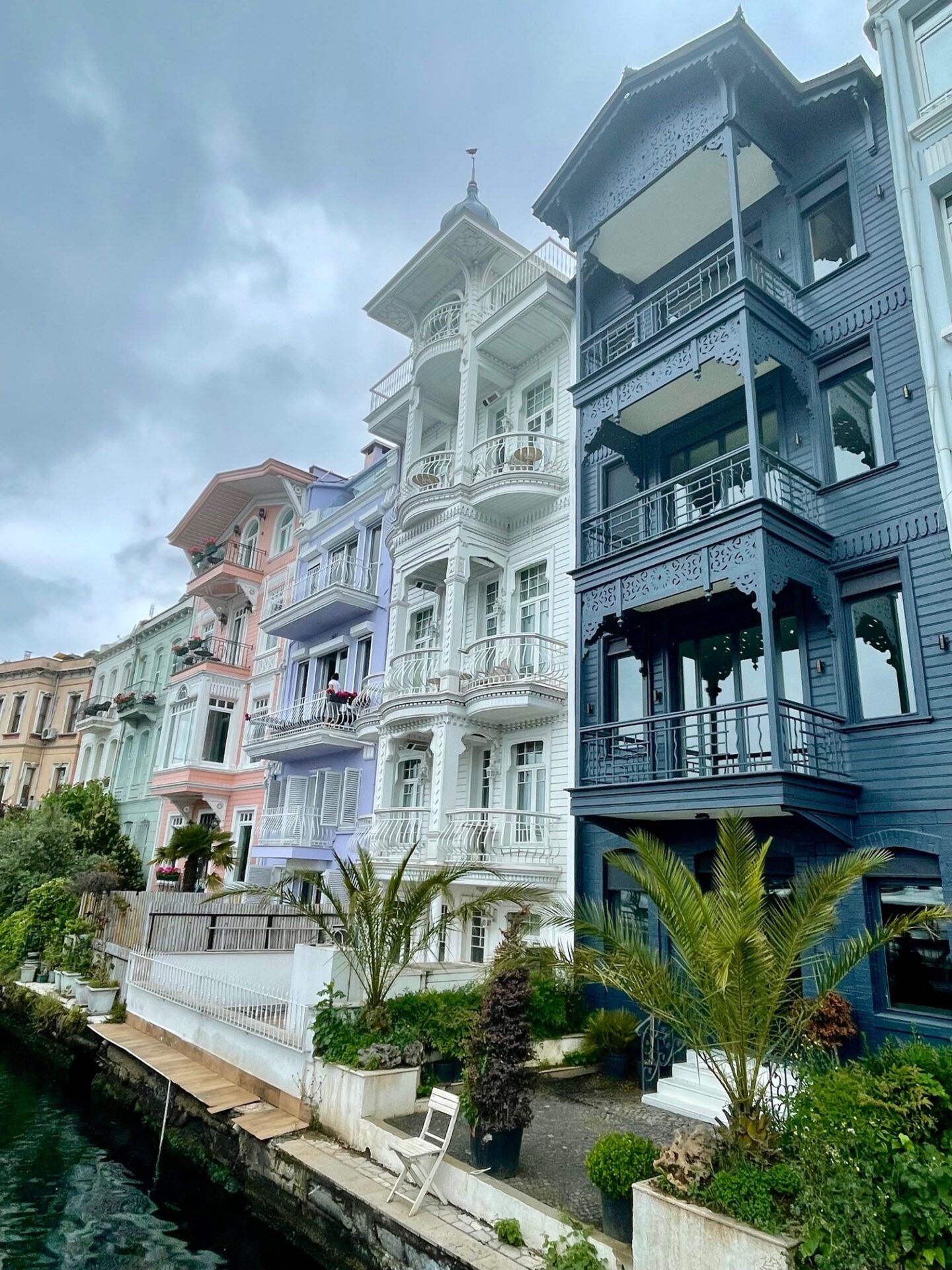 3. Balatkapi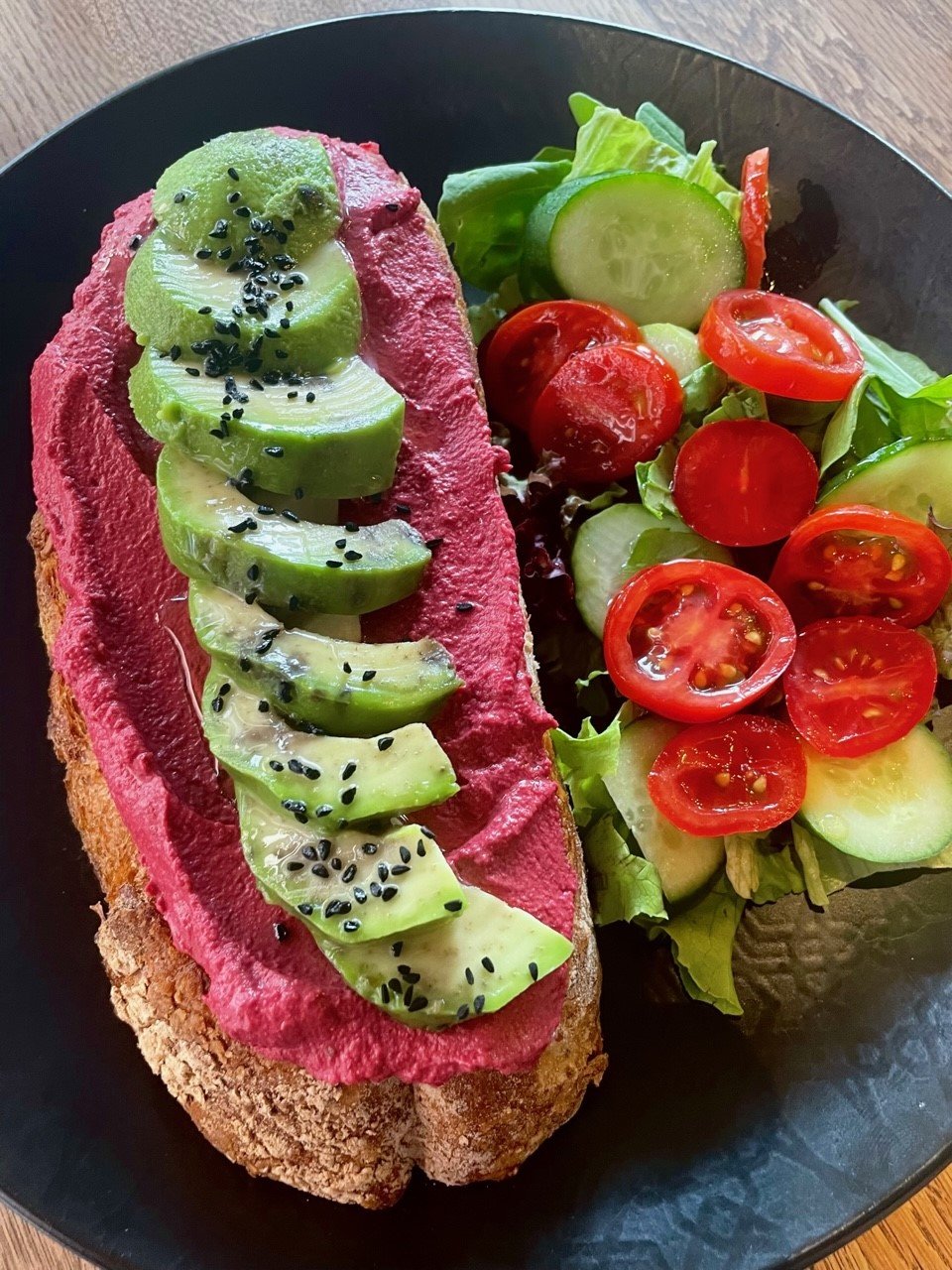 Balatkapi is in my favorite neighborhood of Istanbul, the bohemian neighborhood of Balat. You must indulge in the beet hummus avocado toast. It's delicious, and then stroll around the neighborhood for hours afterwards just taking in the colorful sights. They also have beautiful smoothie bowls on the menu and fresh juices. And, if you're a fan of matcha, this is your spot. Balat is one of the oldest neighborhoods of Istanbul, and is home to beautiful architecture and a vibrant culture. It was once the city's Jewish quarter, and is now filled with antique shops, cafes, and so many cats.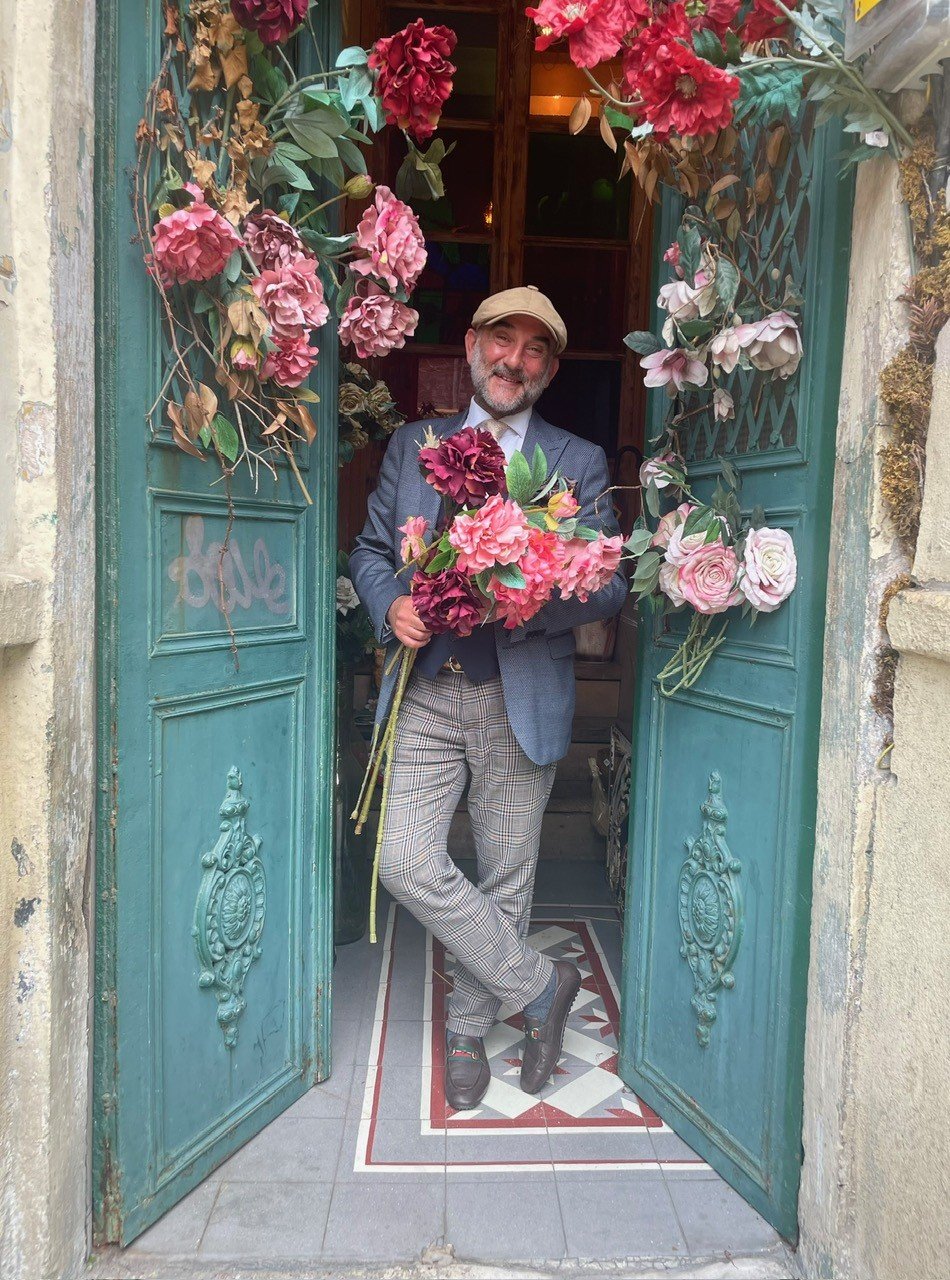 Lunch and Dinner
1. Giritli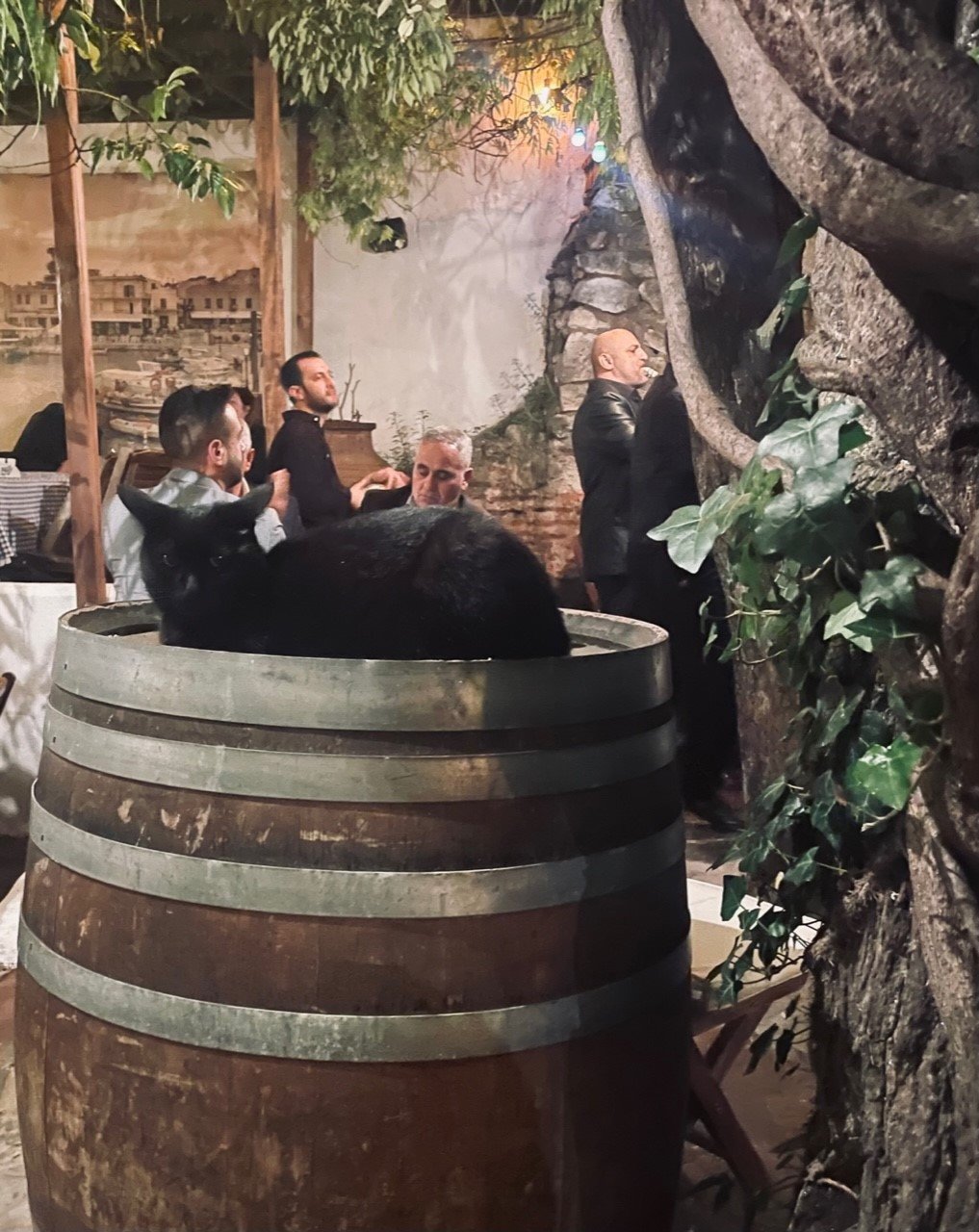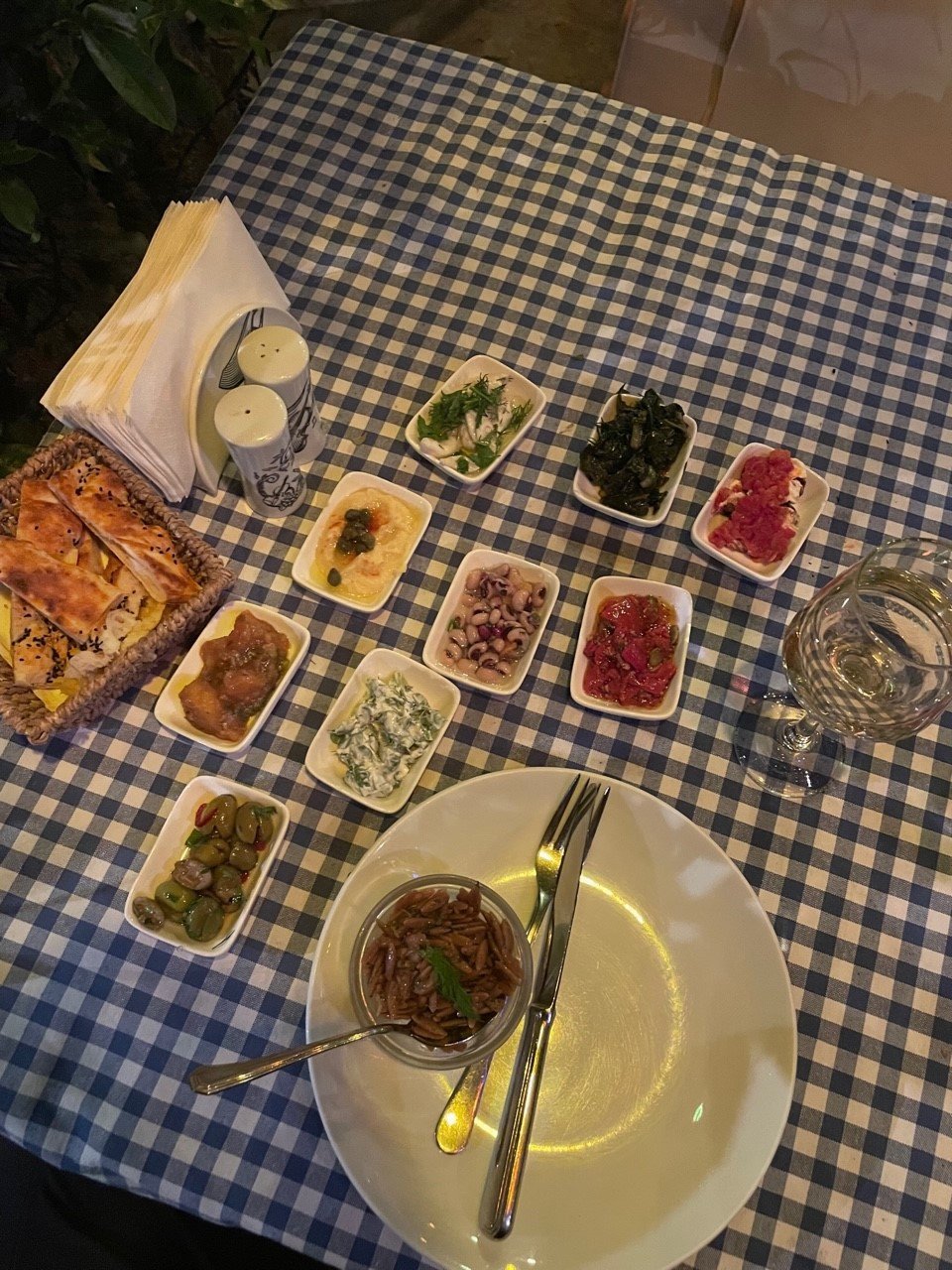 Giritli is a Greek-owned restaurant, open for lunch and dinner, where mezze is the specialty. I opted for the set menu, and for 50 euro, I had an amazing selection of mezze that included spinach pie and calamari and 2 glasses of wine. You also get to choose an entree, and I had the grilled fish. There was music and dancing and plenty of cats. It's a fun experience, and a lot of locals tend to go here. I really enjoyed the experience. Know, though, that they tend to get very busy. It took two hours for dinner, so don't go if you are in a rush. The outdoor terrace offers a nice experience, and they also have an indoor restaurant across the street if it's rainy or cold.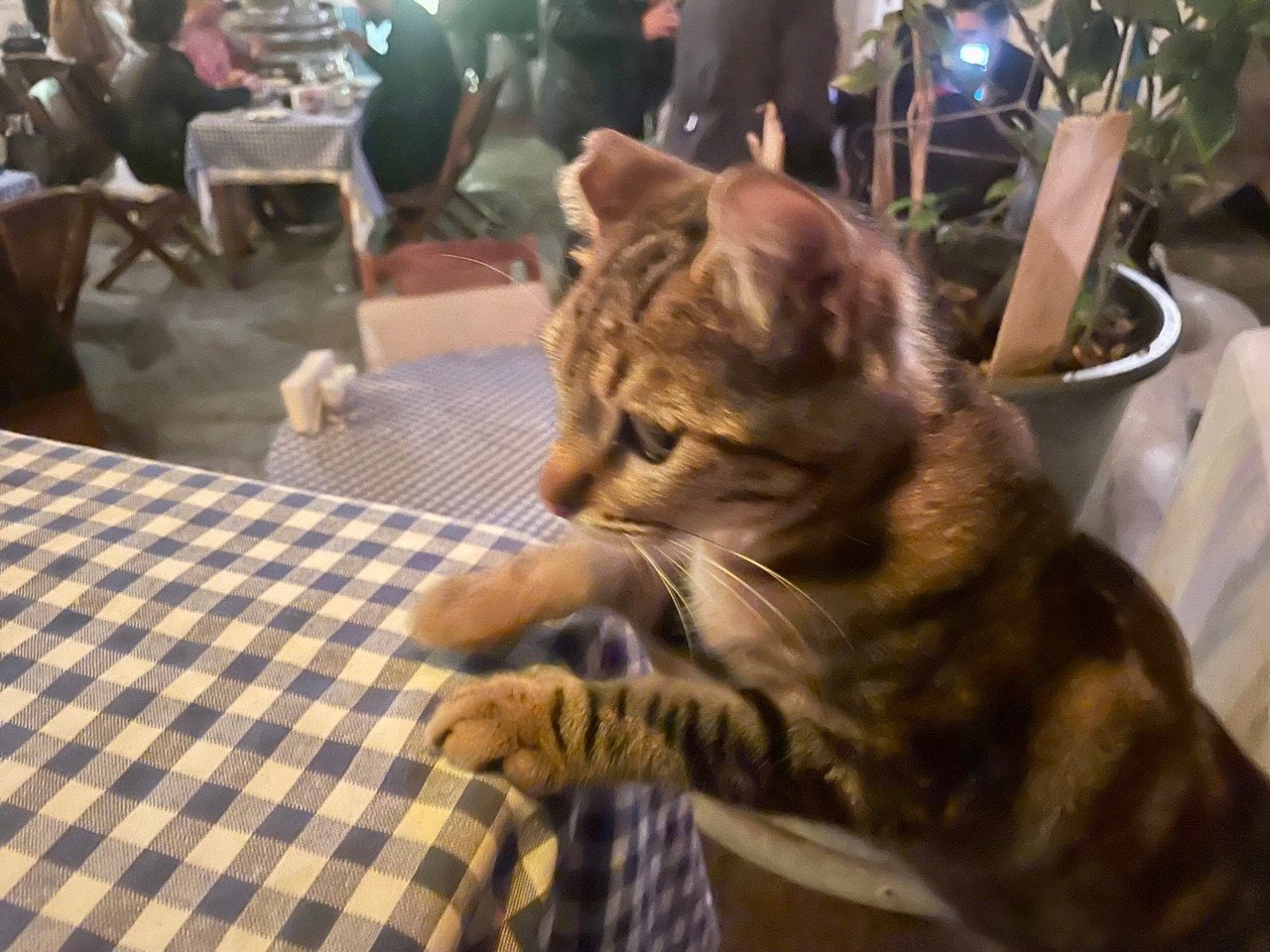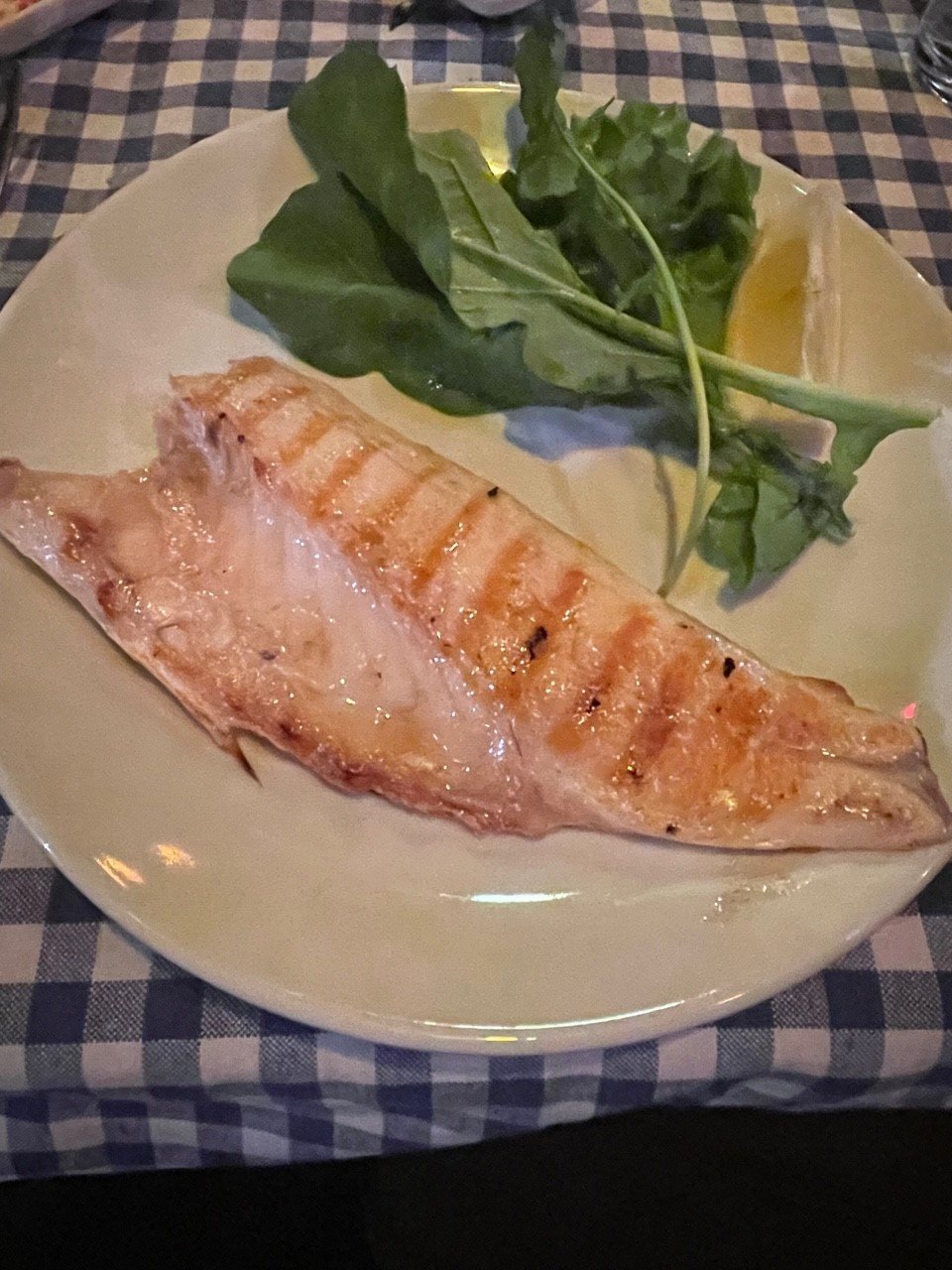 2. Seafront Lounge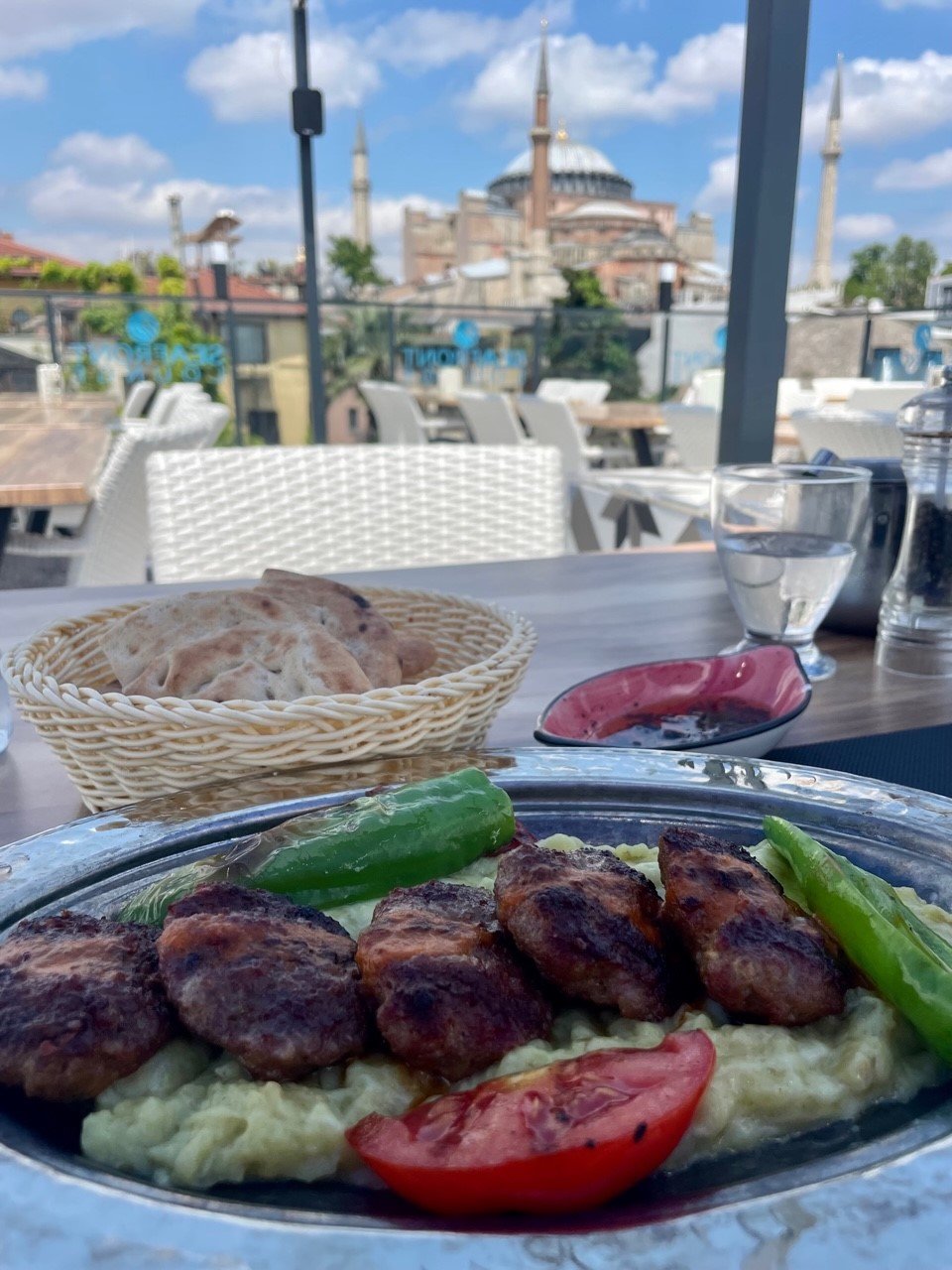 For a stunning view of the Marmara Sea and the Hagia Sophia while you dine, go to the Seafront Lounge. I had the kefte with puréed eggplant which was phenomenal. They have a lot of seafood as well, and the staff is friendly with great service. It's a great spot for a romantic dinner or for just going by yourself.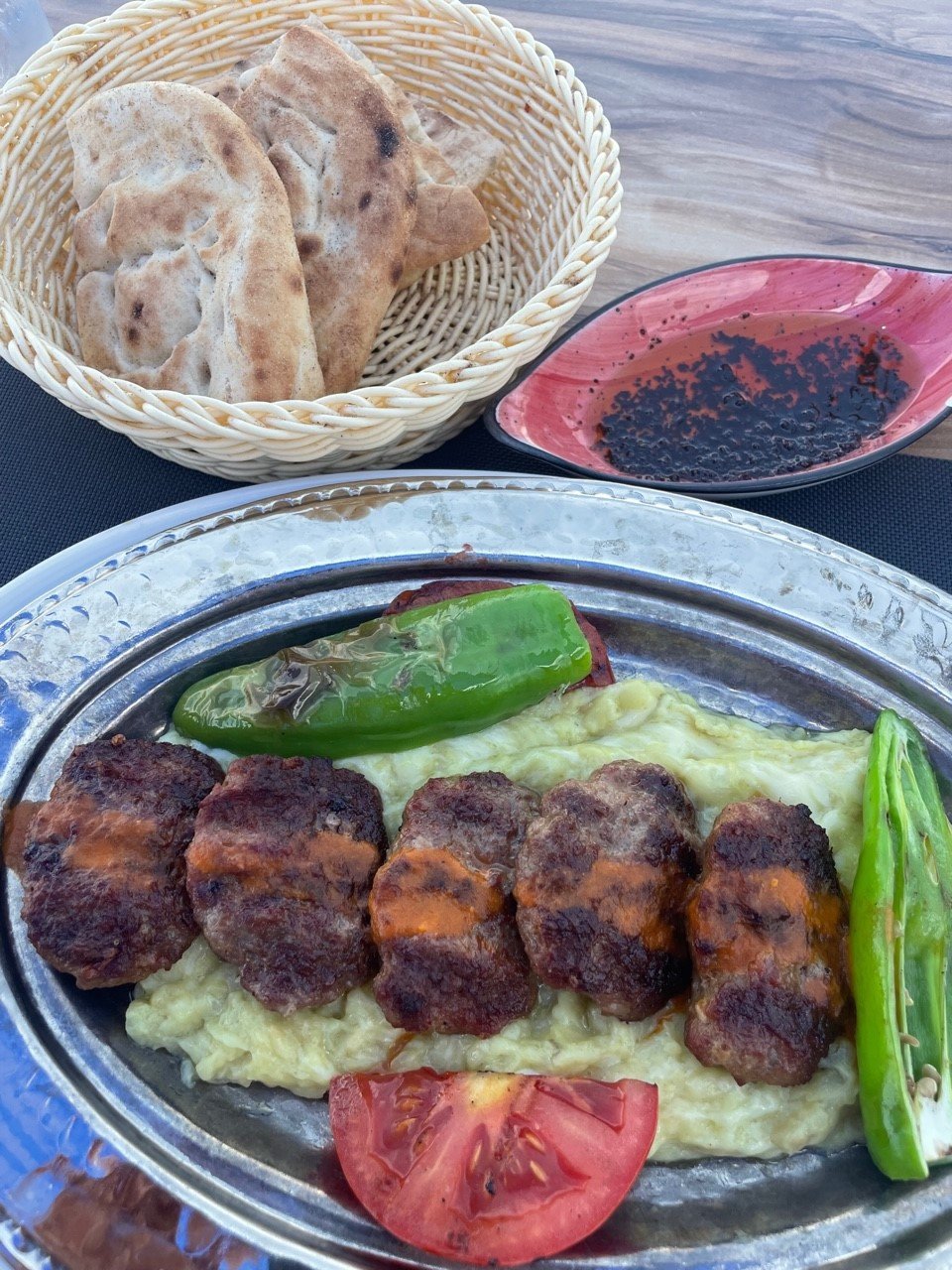 3. Smelt & Co.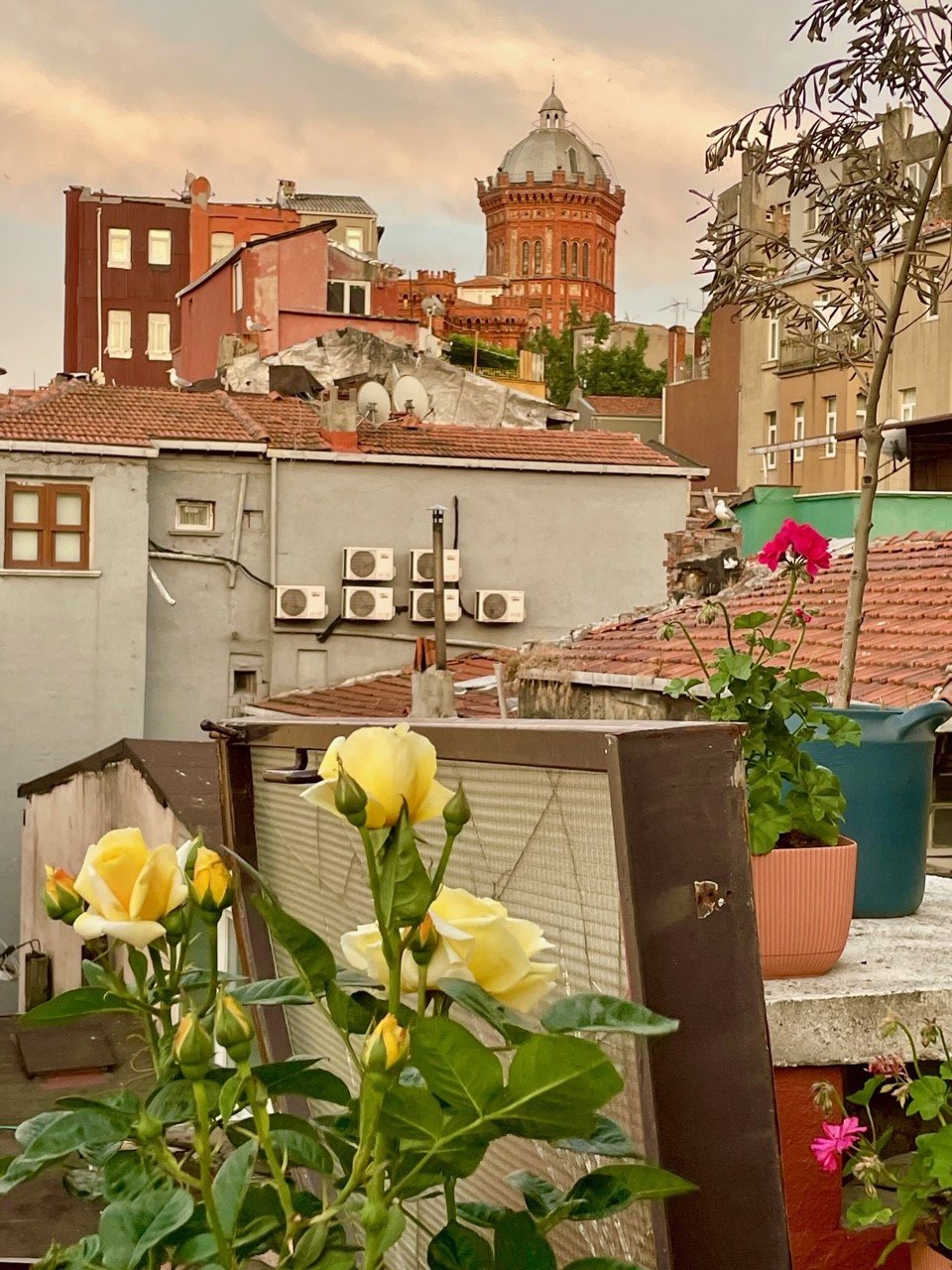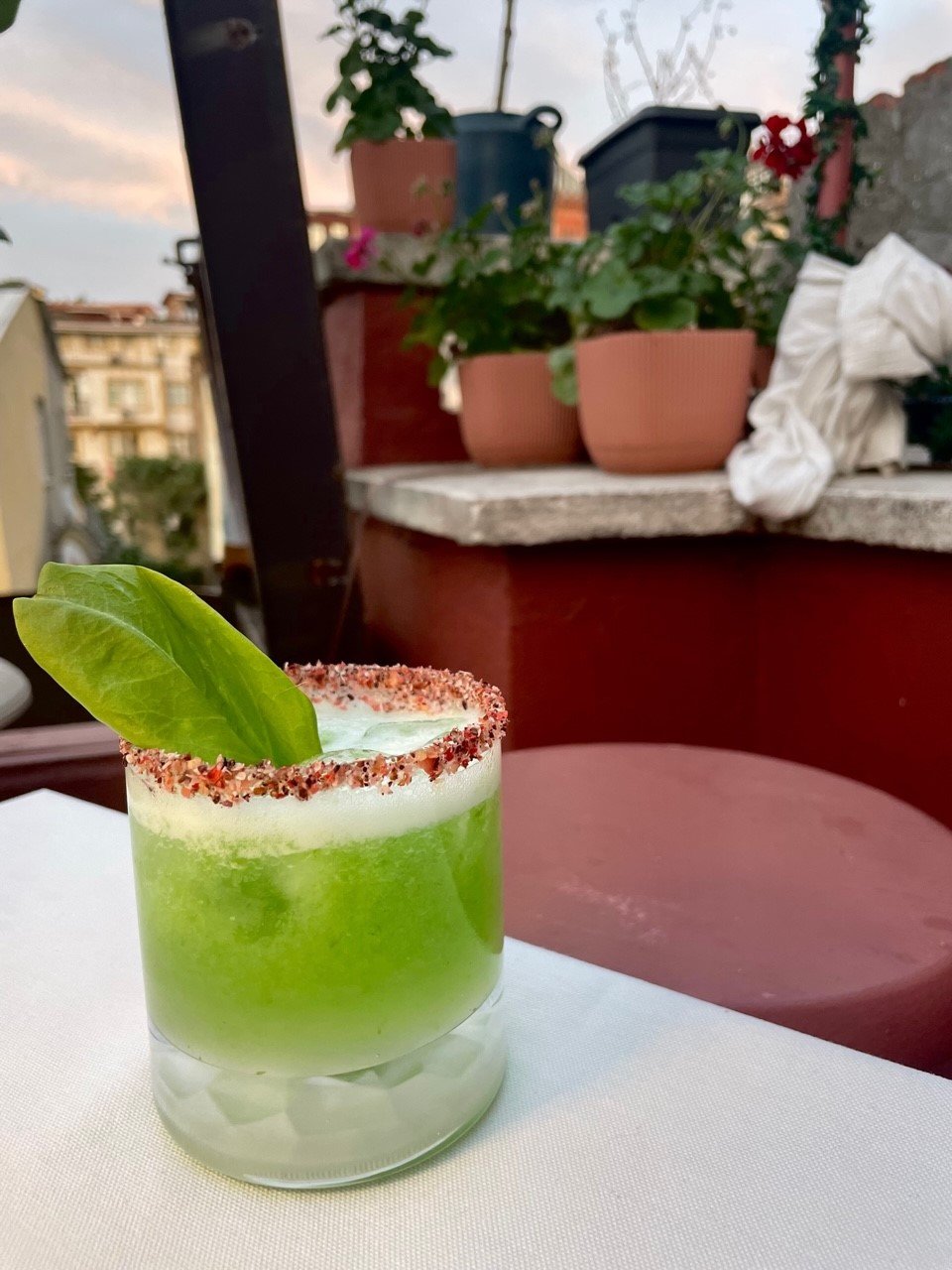 Dinner at Smelt & Co. was an absolute dream. It was my favorite meal in Istanbul, and I had it on the rooftop as the sun was setting. I had the coconut water, cucumber kombucha cocktail paired with the grilled blue crab and crayfish which were a great compliment to the passion fruit and chimchurri brown butter sauce. Then I had the grilled octopus that had a carob molasses sauce and smoked baby eggplant. Finally dessert was a green tea custard cake (more custard than cake) with garum and smoked white chocolate ice cream. Seriously swoon worthy!!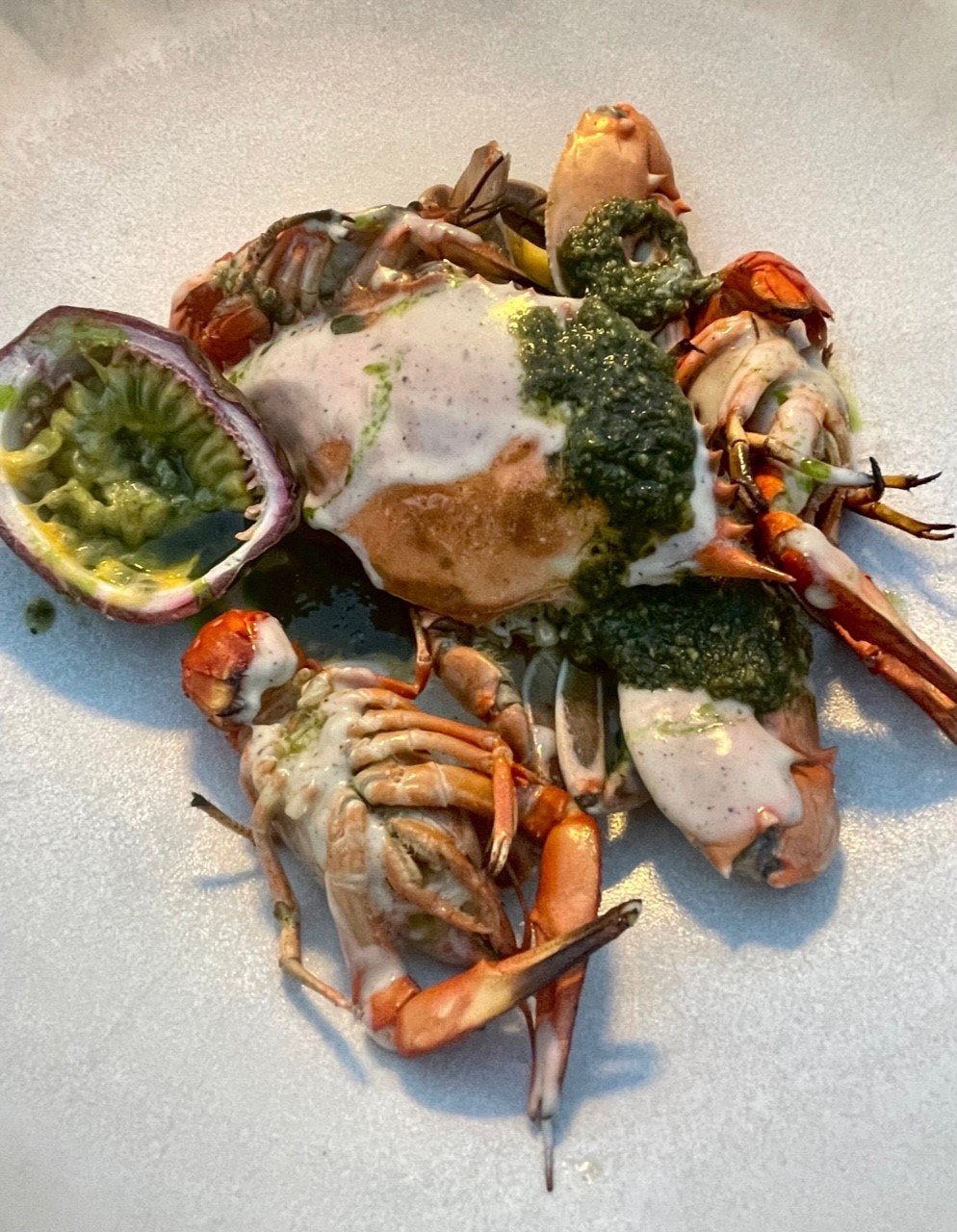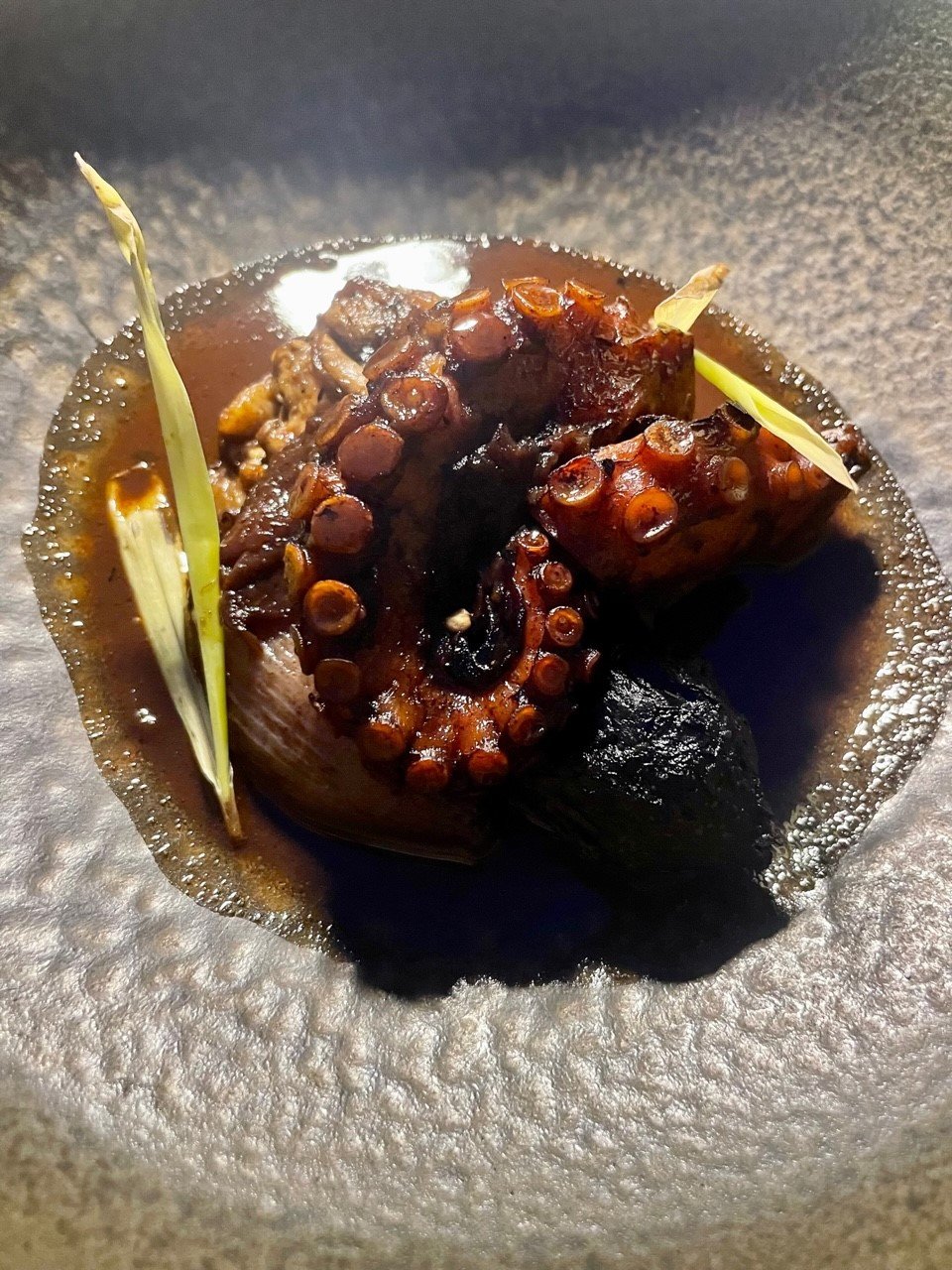 The restaurant is located in the Balat area, so make sure to go early and see the stunning neighborhood and quaint streets. You will love the creative menu, and the house that it's located in is enchanting. Make sure to make reservations, as dining is reservation only.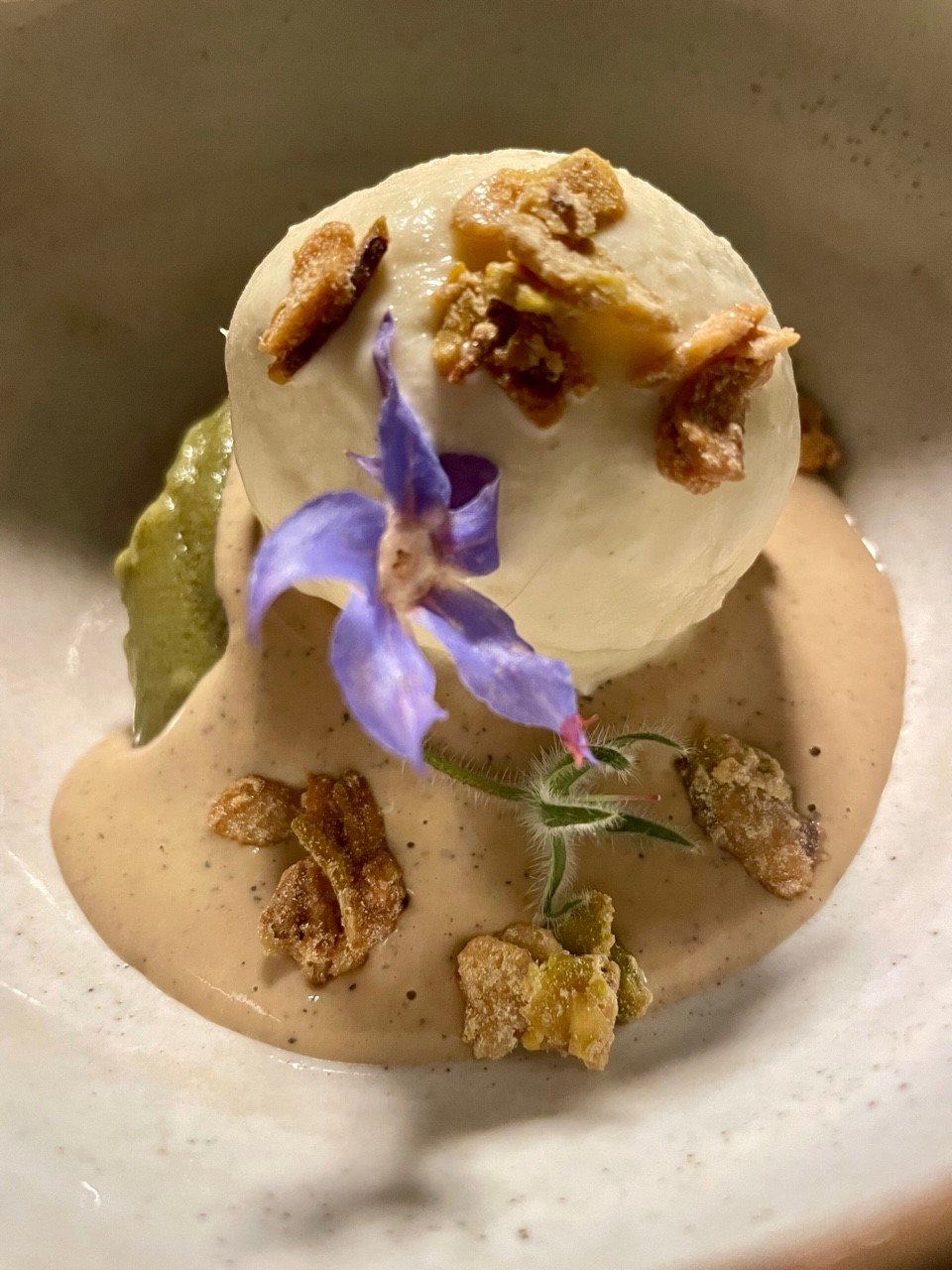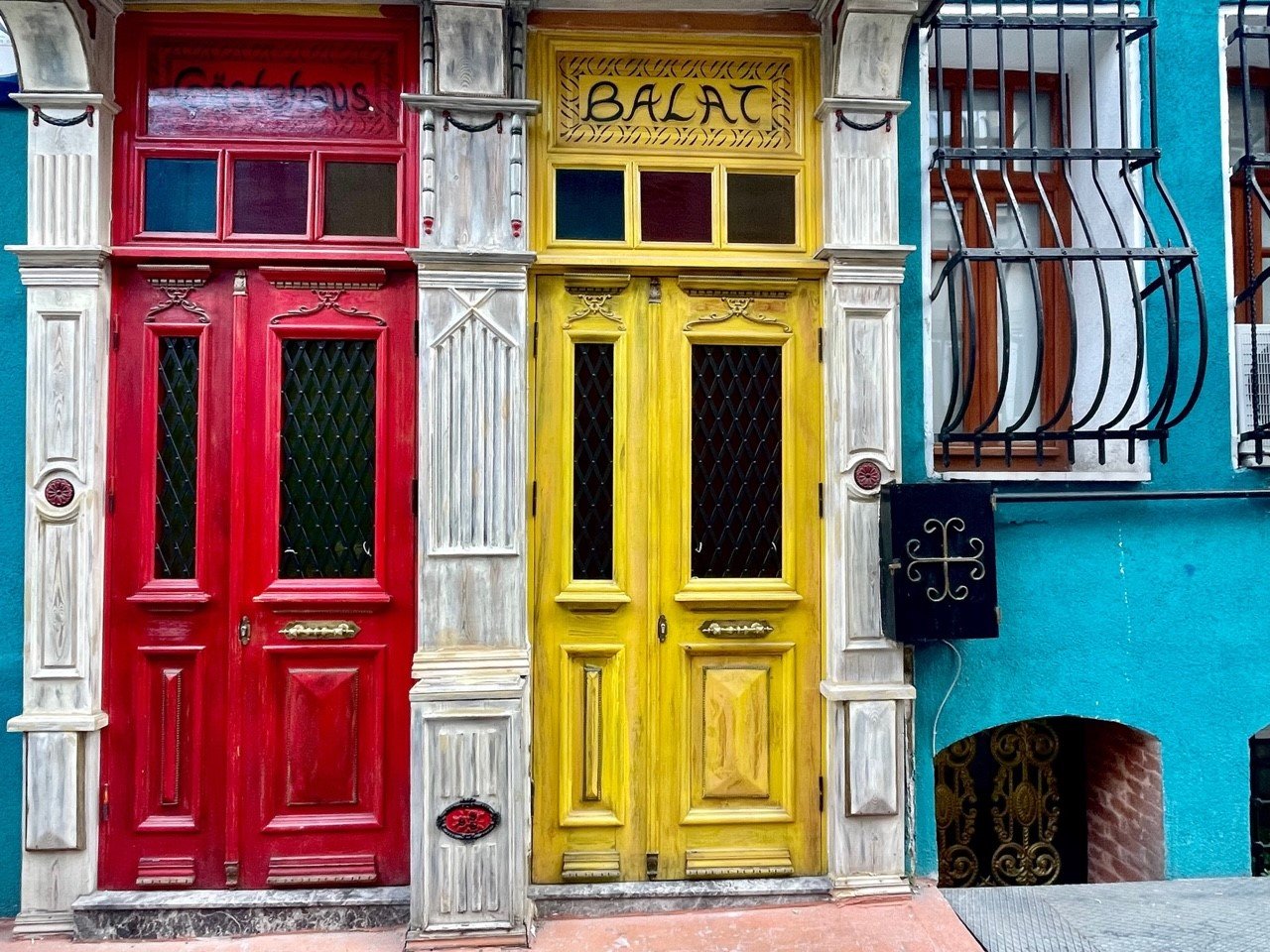 4. Mitara Cafe & Art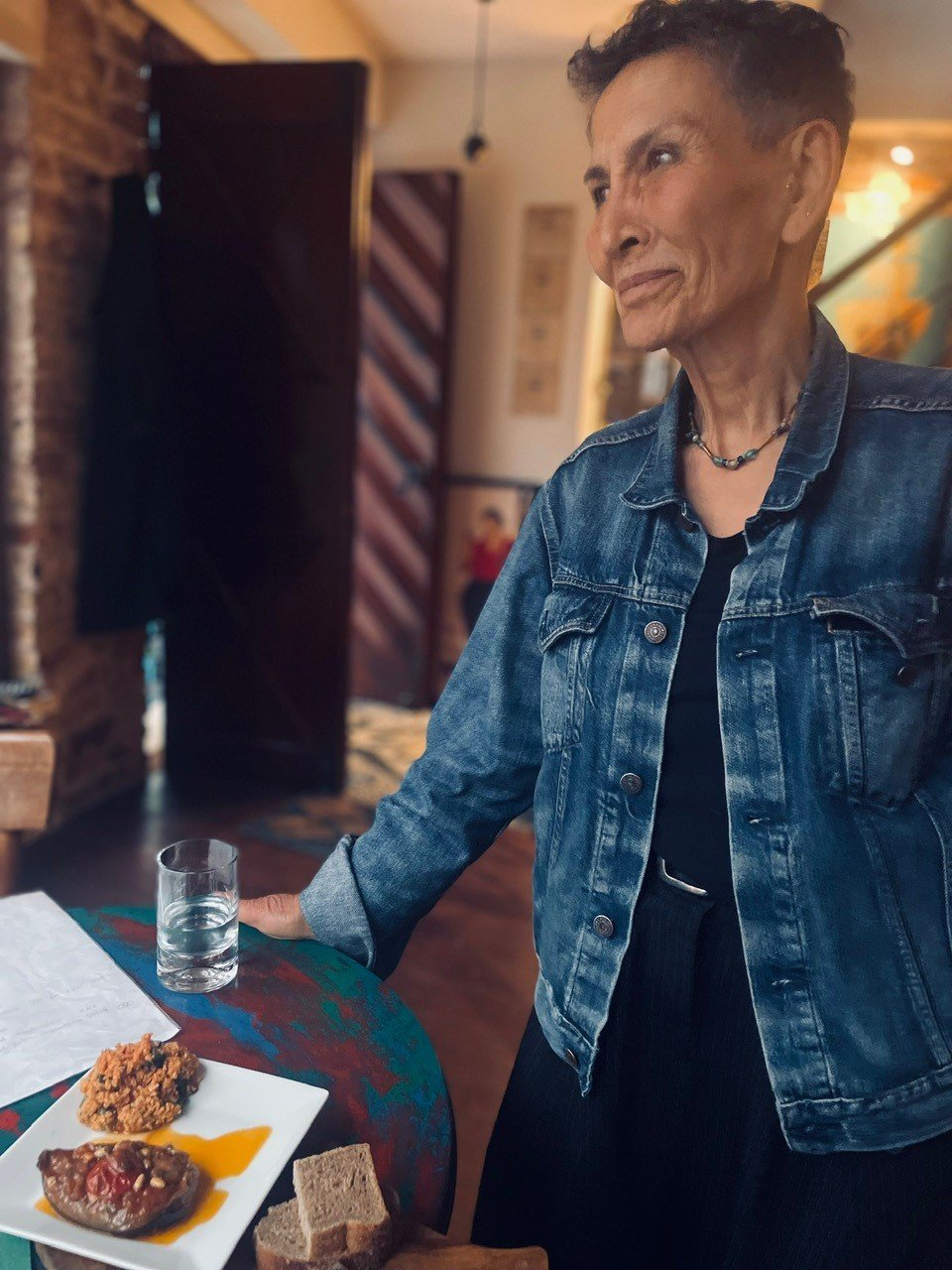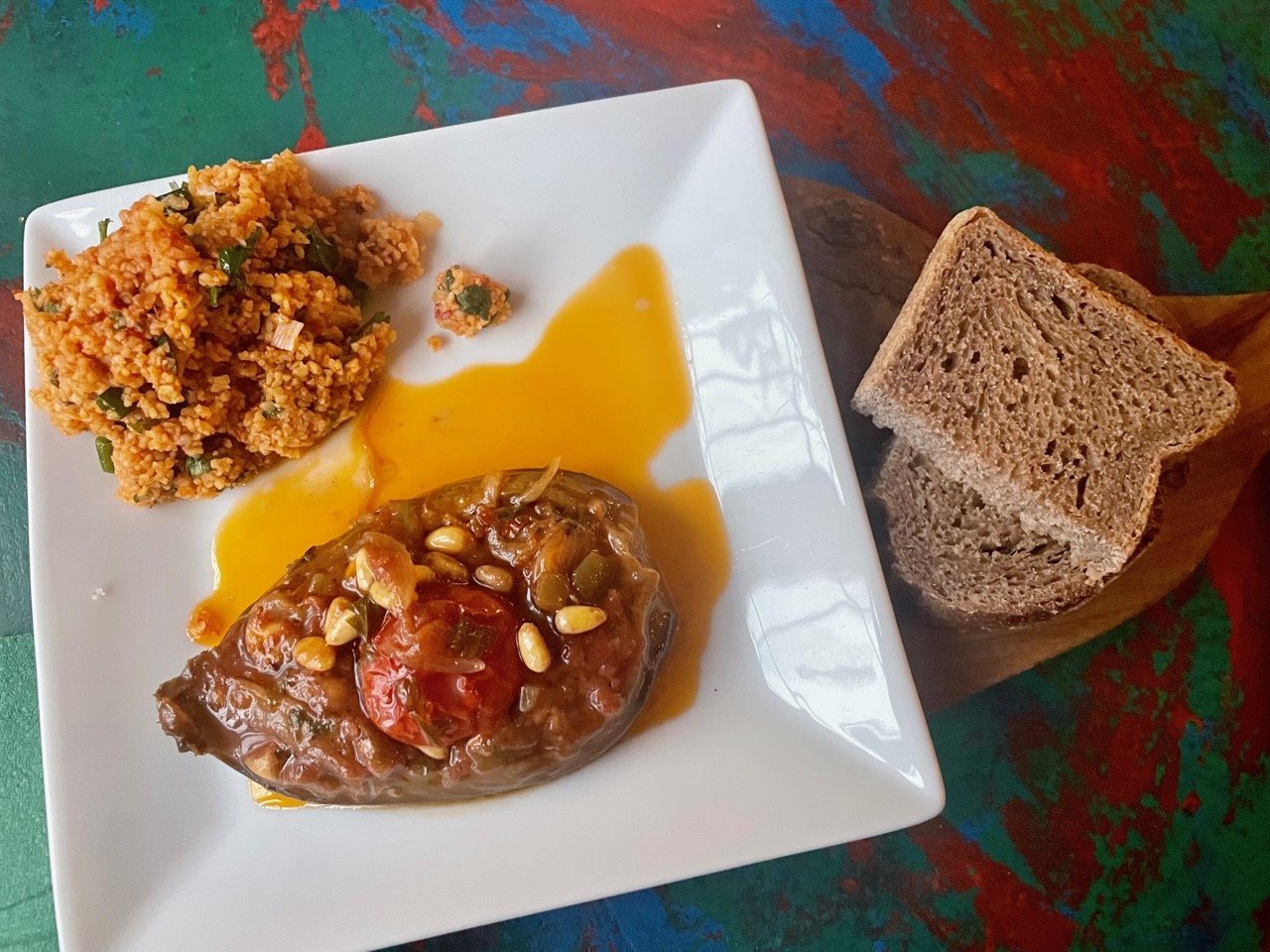 Mitara Cafe & Art was a hidden gem. Having Nazan cook for you is like having someone's Turkish grandmother cook for you. If you want the feeling of going to a local's house for dinner, this is your place. She specializes in mezzes, and I had the stuffed eggplant with a side of bulgur wheat. And, then the meatballs for dinner. Paired with cardamom tea. It was so good. It's located in an artistic cafe, and she has a few cats that make for great entertainment.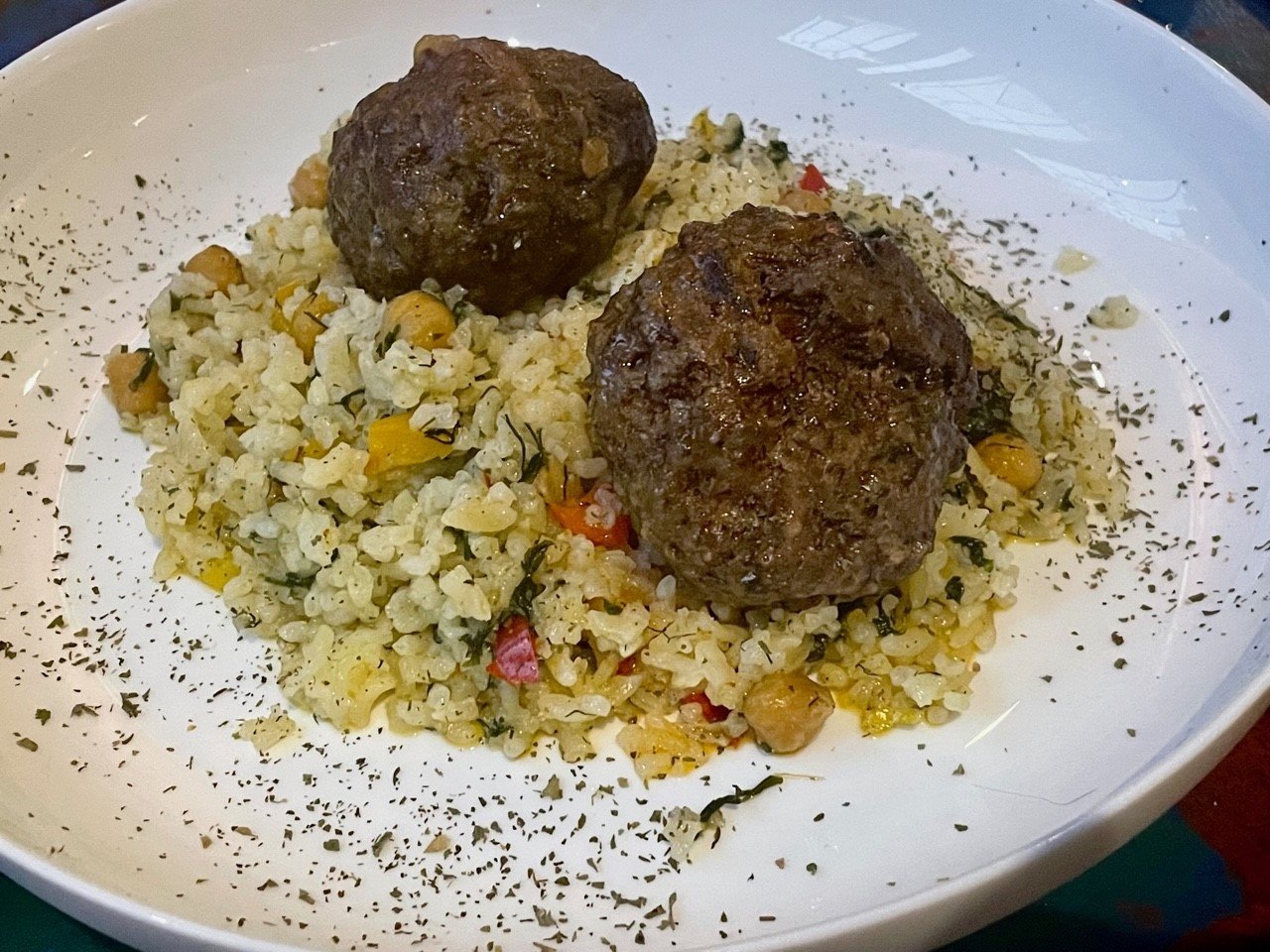 5. Şehzade Cağ Kebap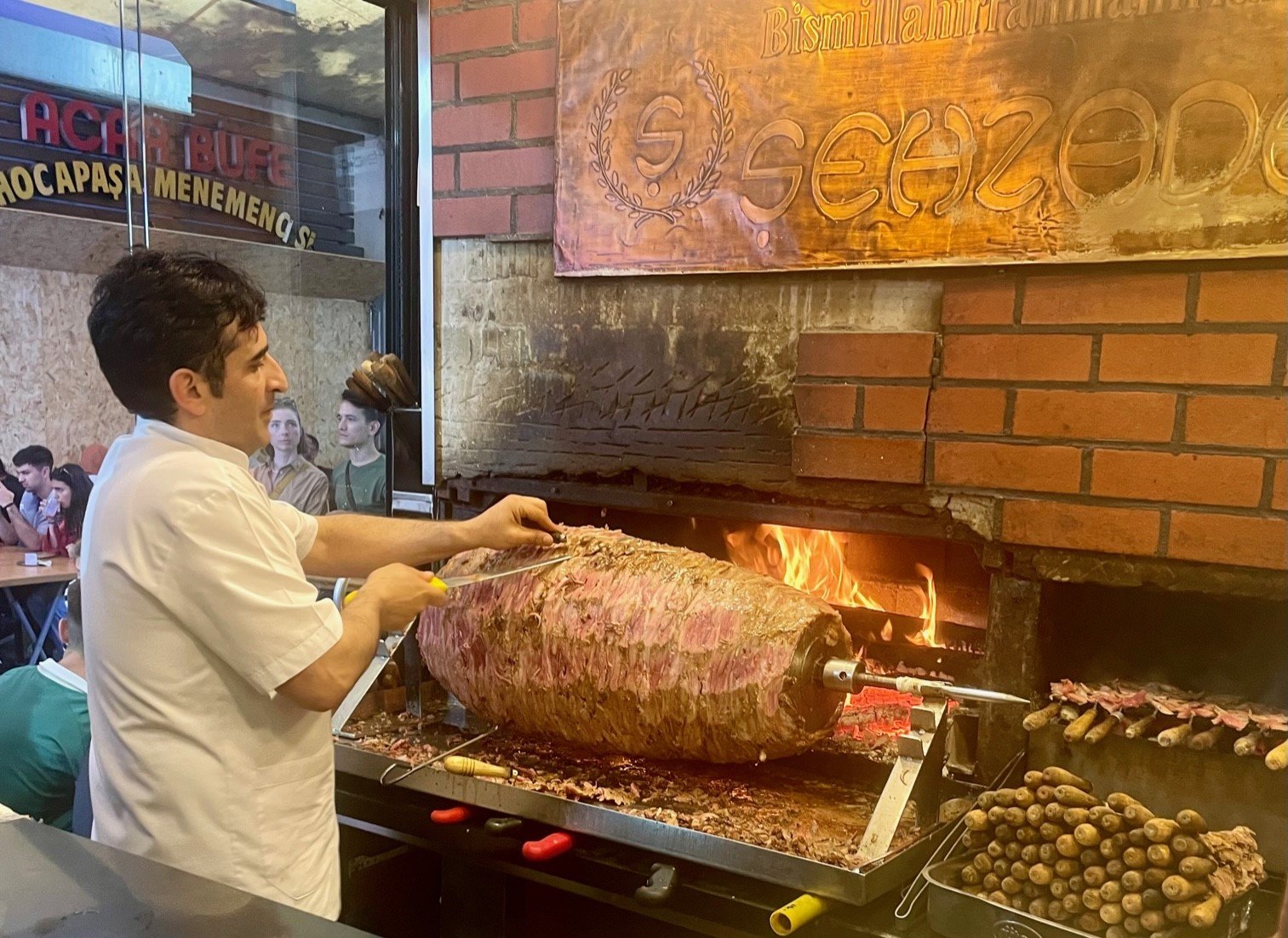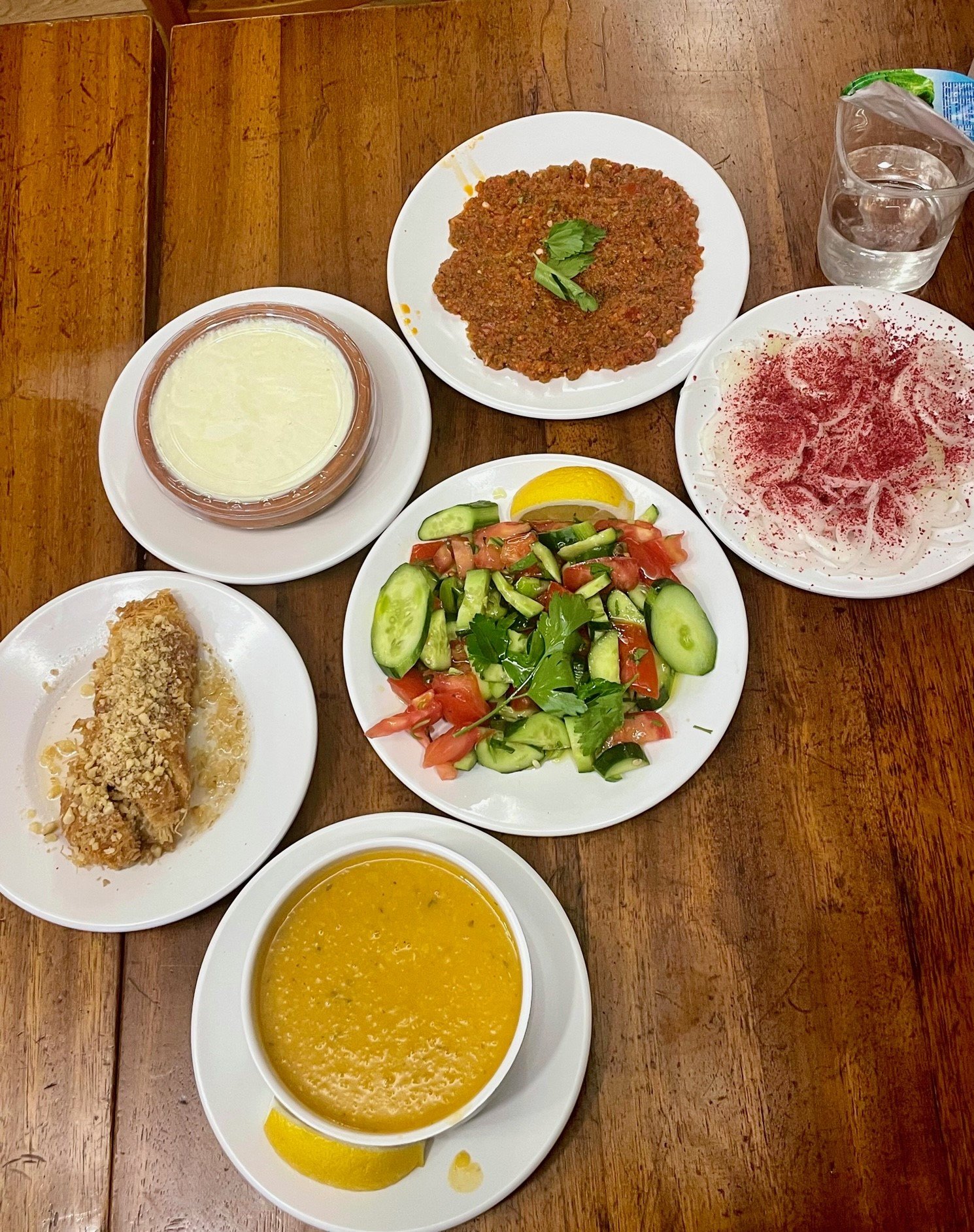 Şehzade Cağ Kebap is a true Turkish hole in the wall which is known for the hard to find specialty of cag kebabi. It's lamb on a horizontal spit instead of a vertical one, and it reminded me a little of the Mexican dish pastor. Though, I dare say, it was even better than pastor. The menu is small and cheap, so I ordered one of everything on the menu.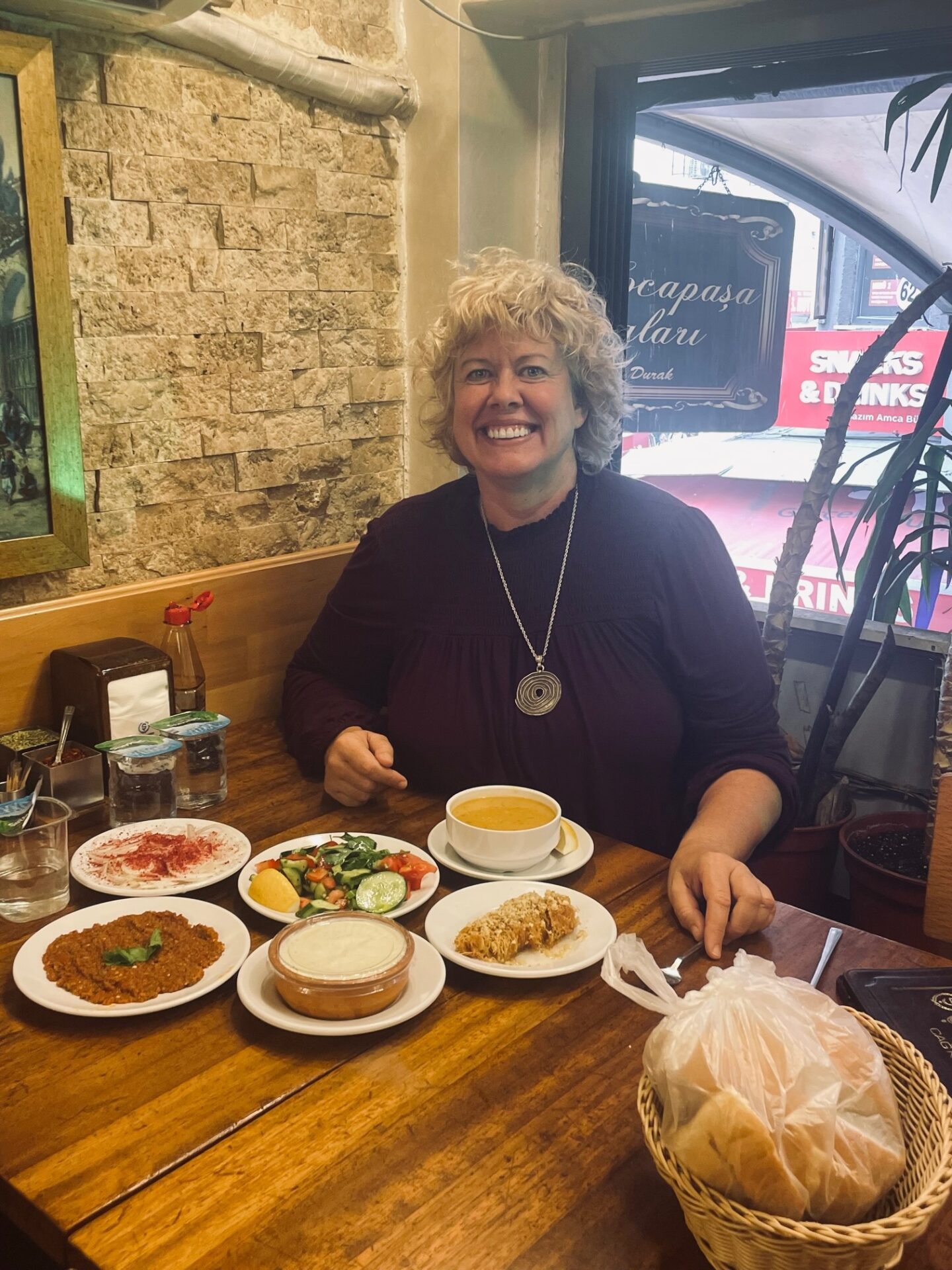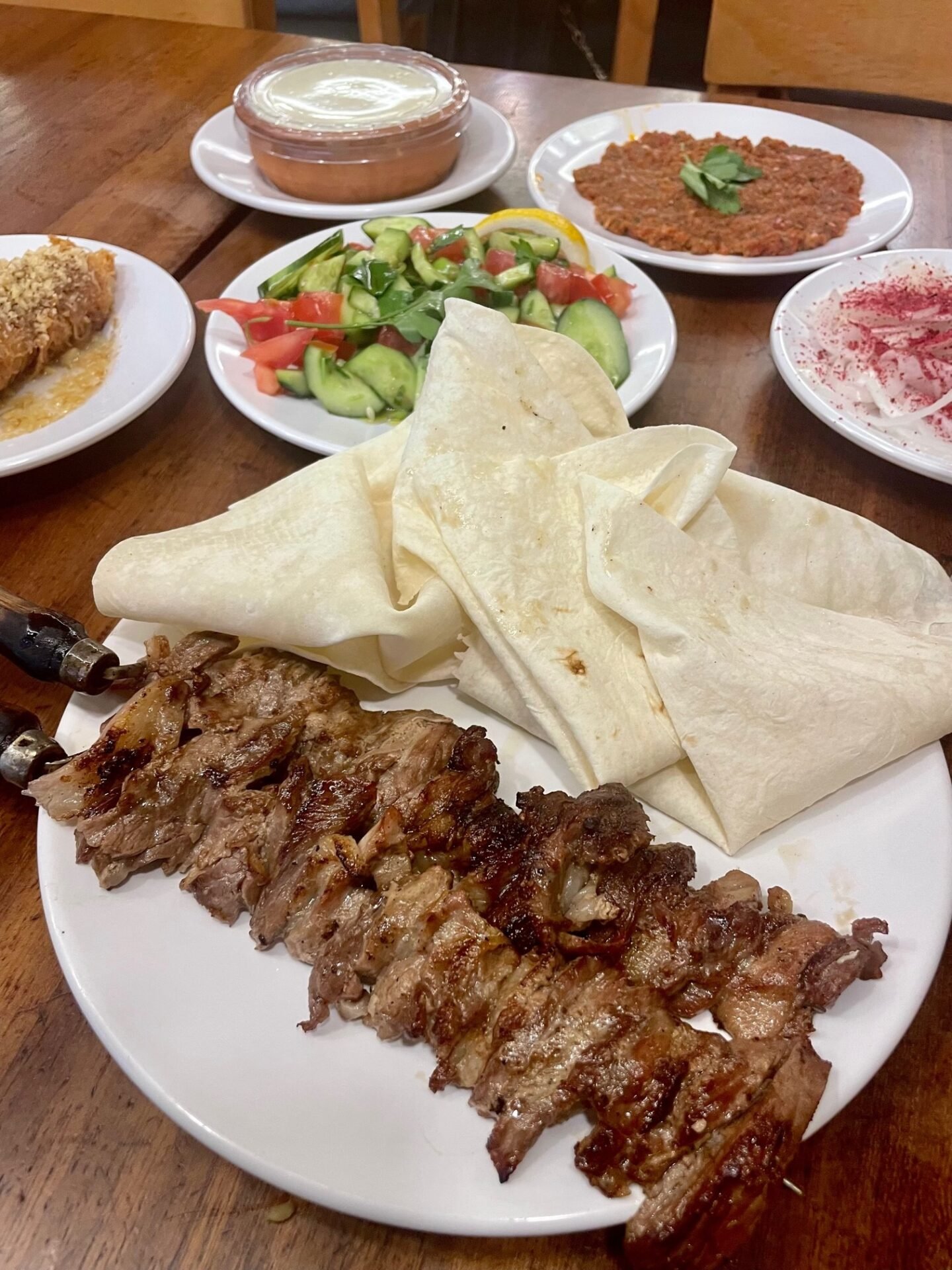 The lentil soup was fantastic. I also ordered spicy ezme, a crushed tomato and jalapeño salad that goes on the kebab. And Buffalo yogurt and a special dessert. It was all so good and came out to be about $20. This place is quite the find for Turkish street food lovers.
6. Mürver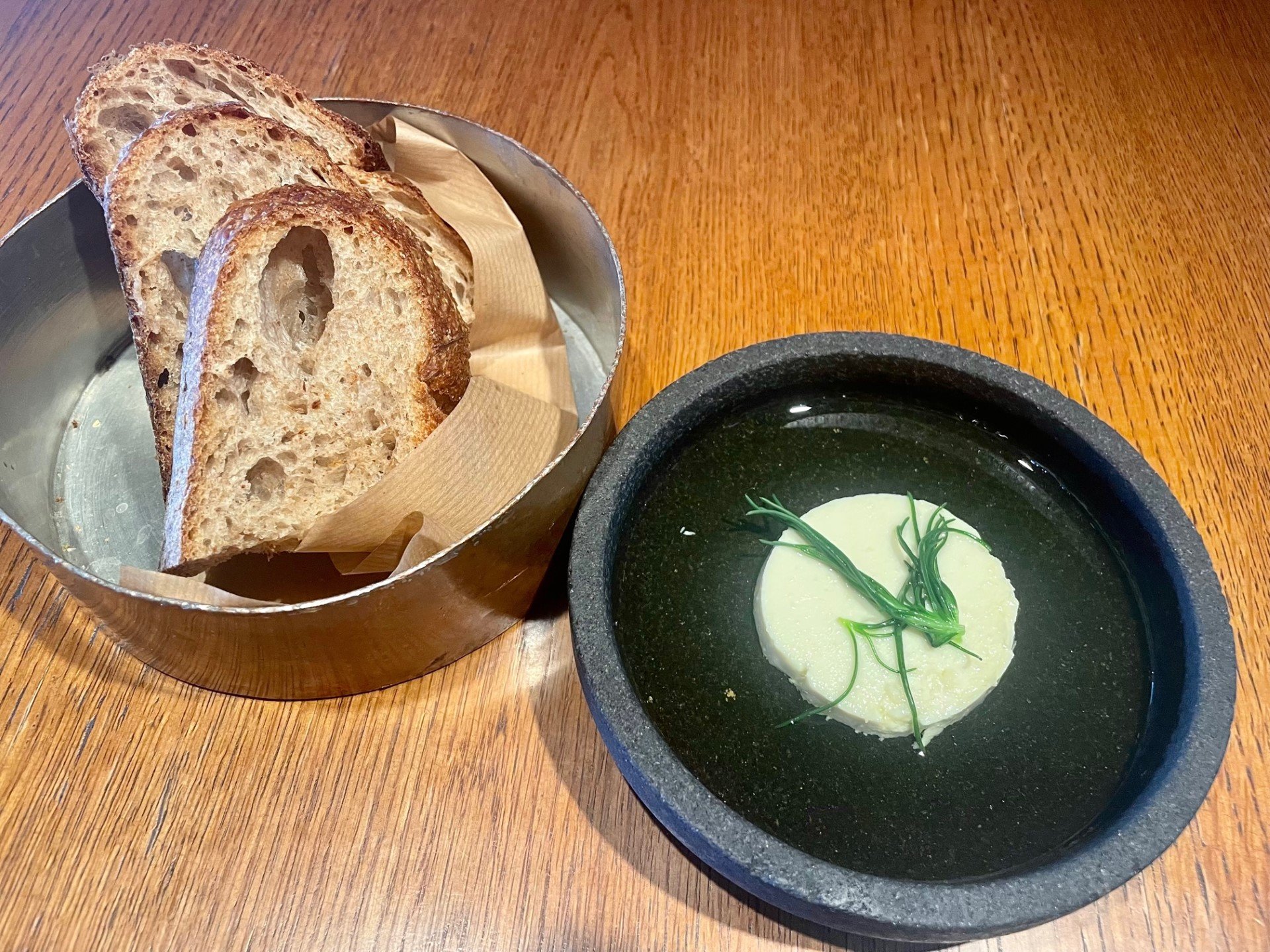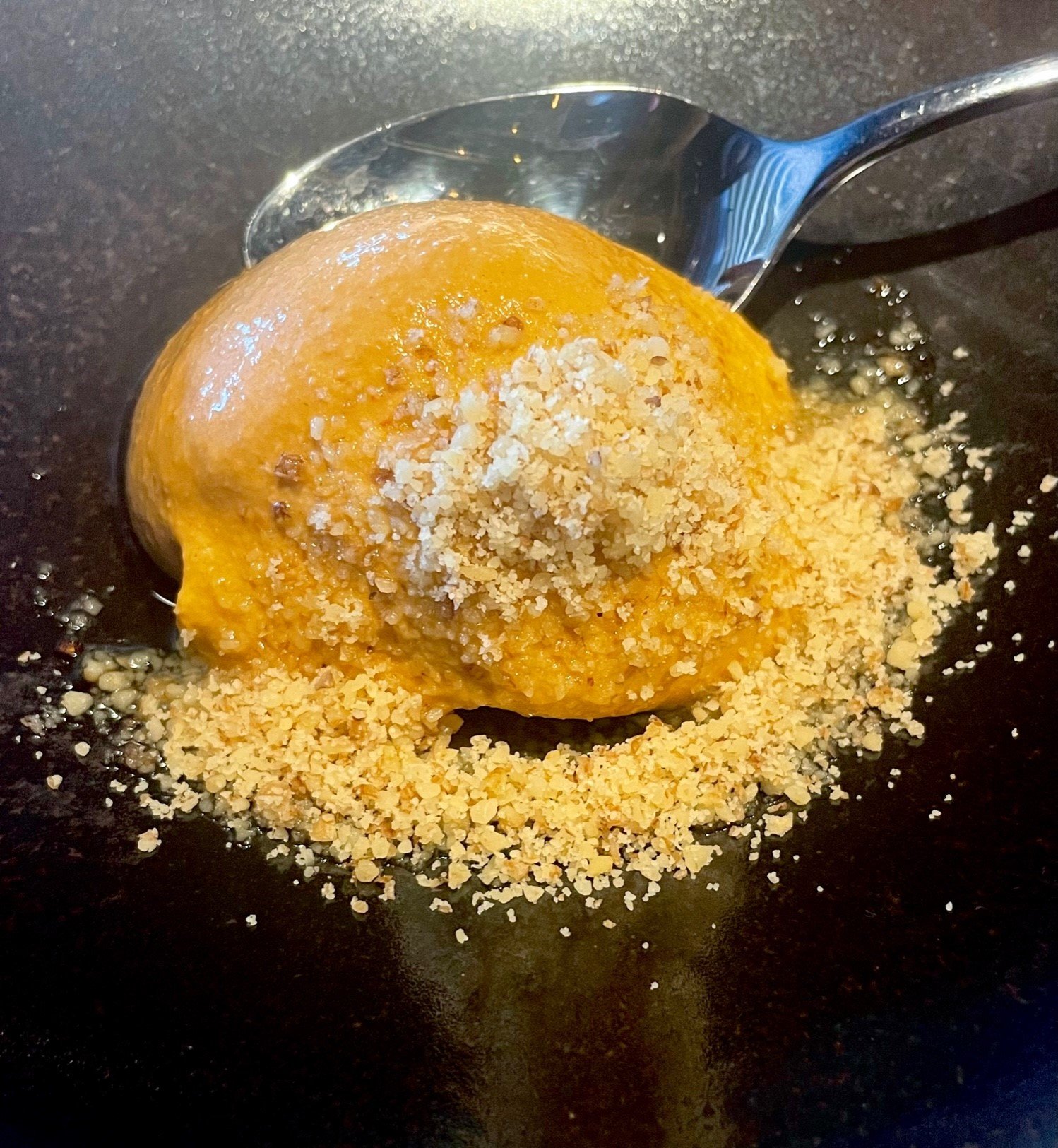 Mürver is located on the top floor of Istanbul's Novotel hotel, offers stunning views of the Bosphorous, and pays homage to cooking over fire. It's a very creative and modern dining experience. It's a large restaurant, so it was a bit louder than I expected, but the meal was lovely. The bread was served with a local cheese that was swimming in olive oil. I then had the duck topik, which was duck with sour cherry and cinnamon in the middle of hummus.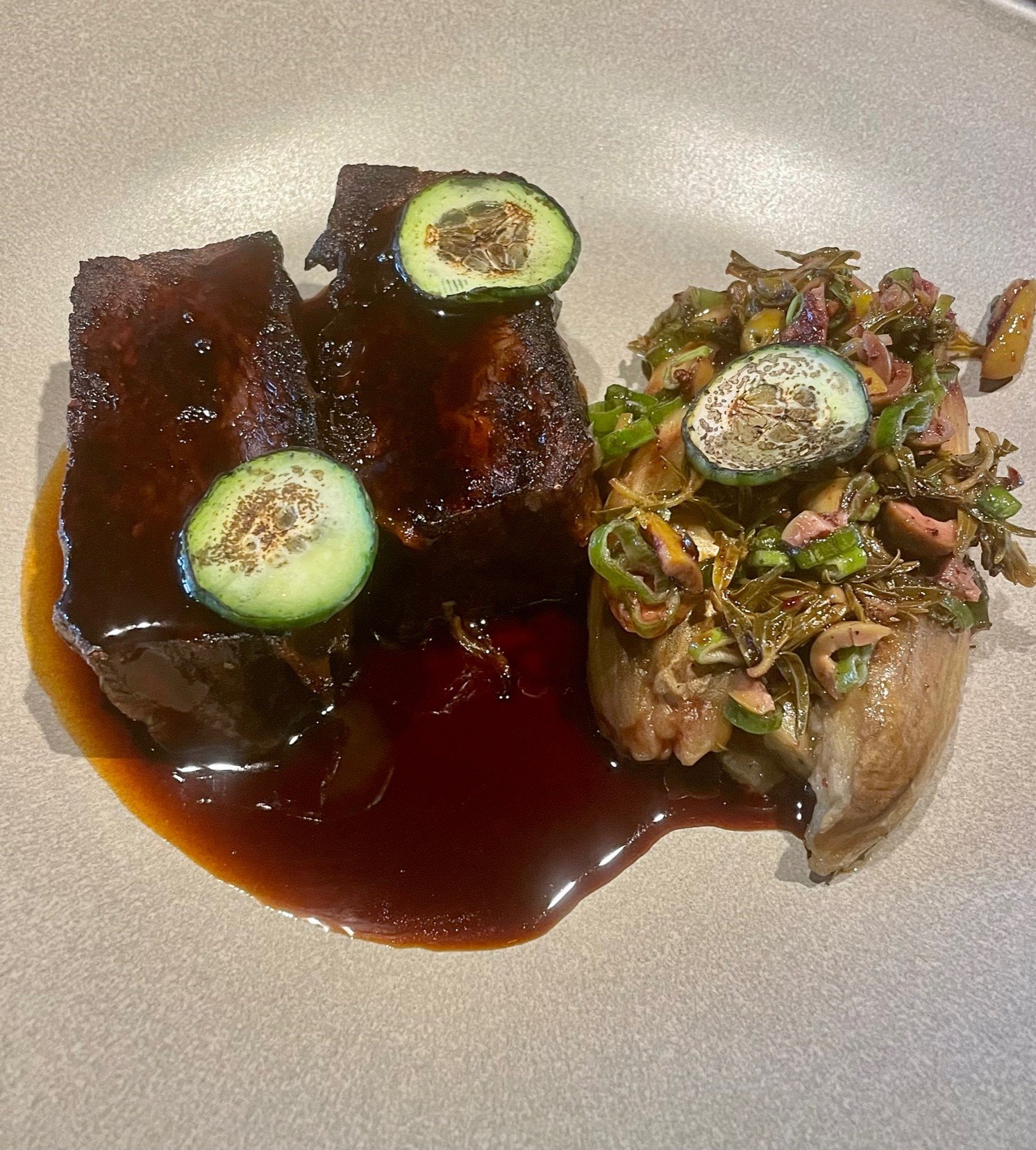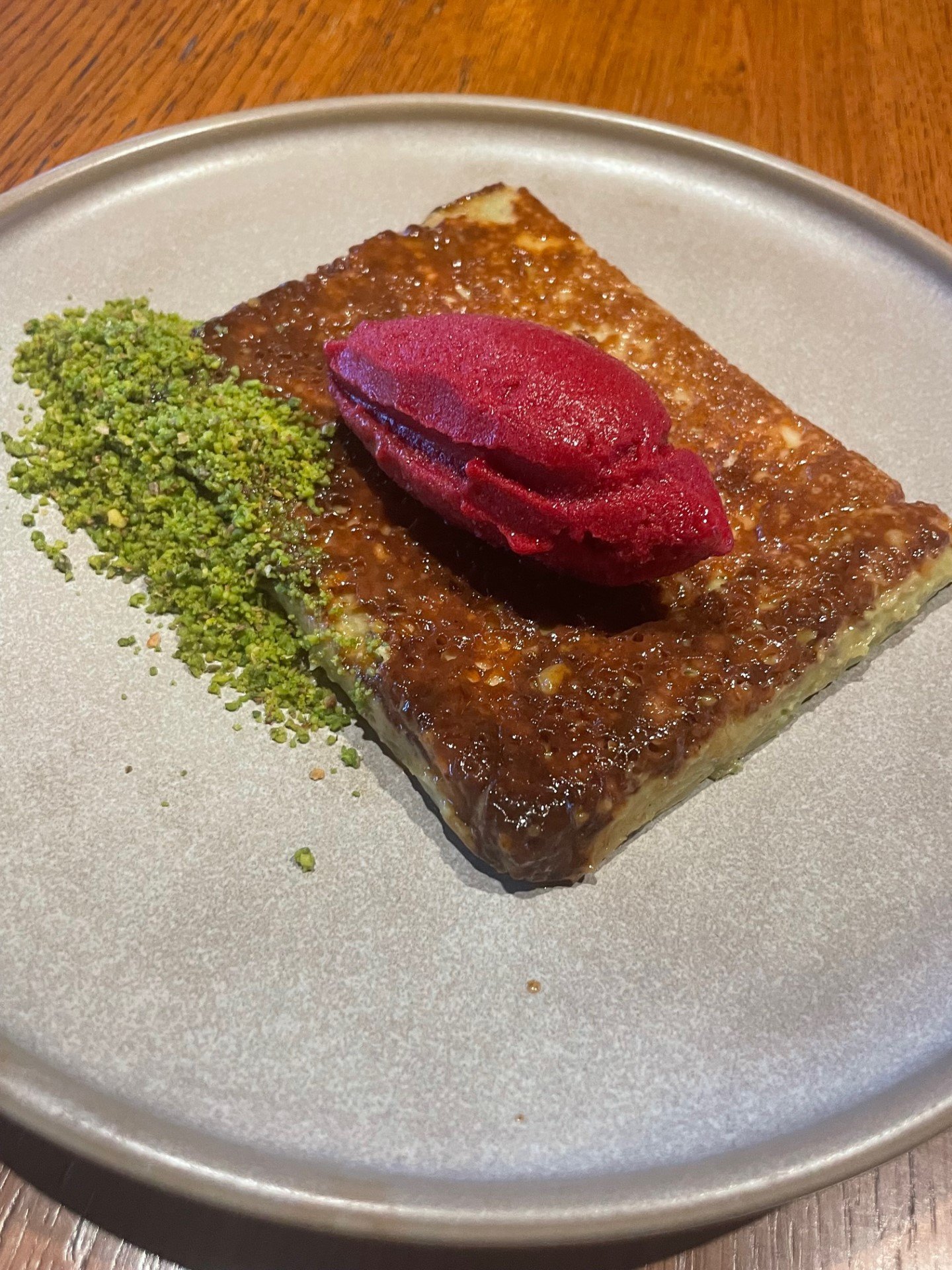 The beef cheeks were the best beef cheeks I've ever had in my life. They just melted under my fork and in my mouth and were served with eggplant and olives. Then, I had a burnt pistachio pudding with sour cherry basil ice cream for dessert. I also recommend having a cocktail in the bar where they had the windows open to really capture the views.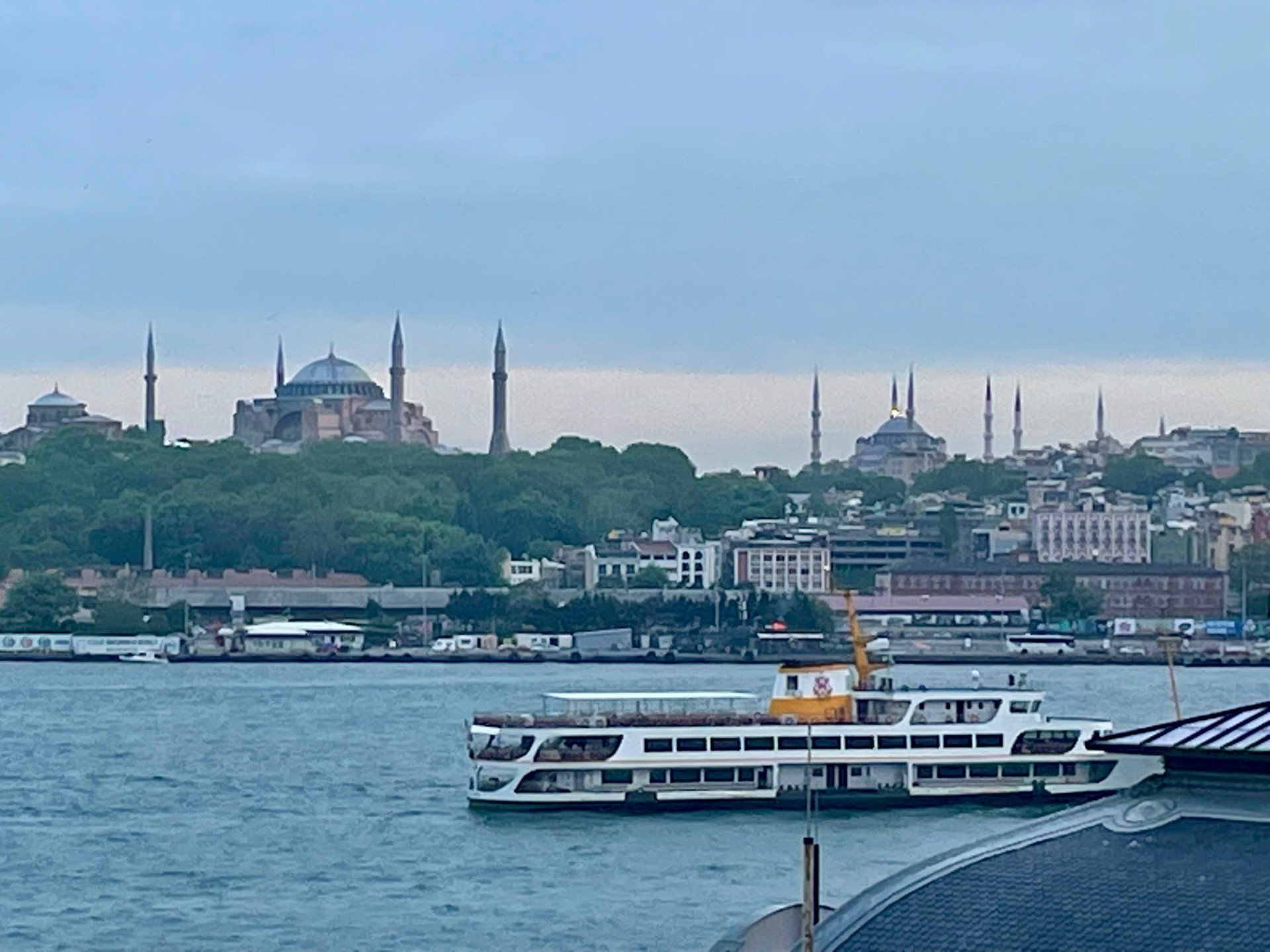 Dessert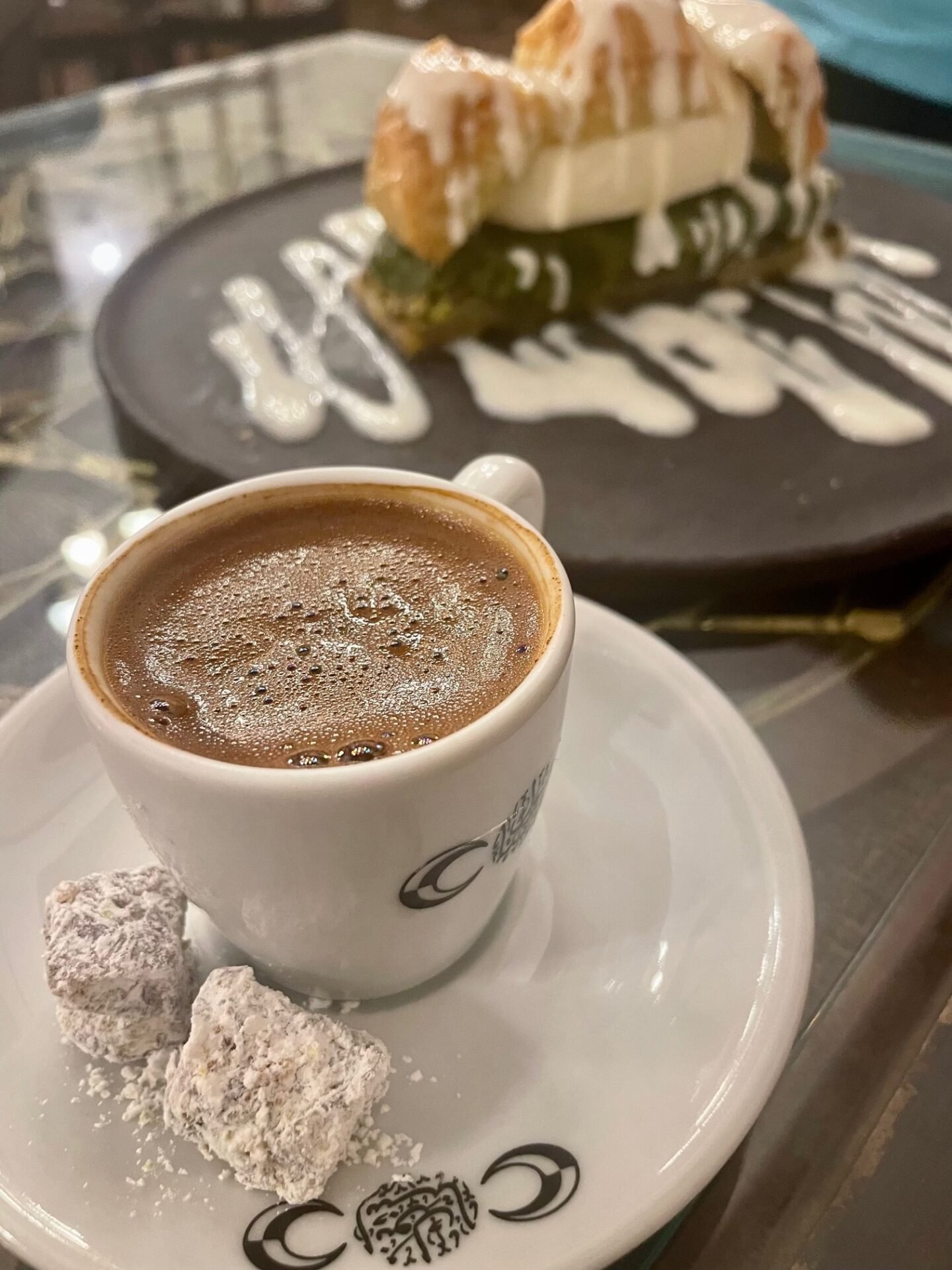 Istanbul definitely does dessert well. I didn't have enough room to try all the dessert places I wanted to, but my favorite was Hafiz Mustafa 1864. It was absolutely decadent. I had the pistachio baklava with Turkish vanilla ice cream, and had to pair it with a Turkish coffee. Don't miss this place!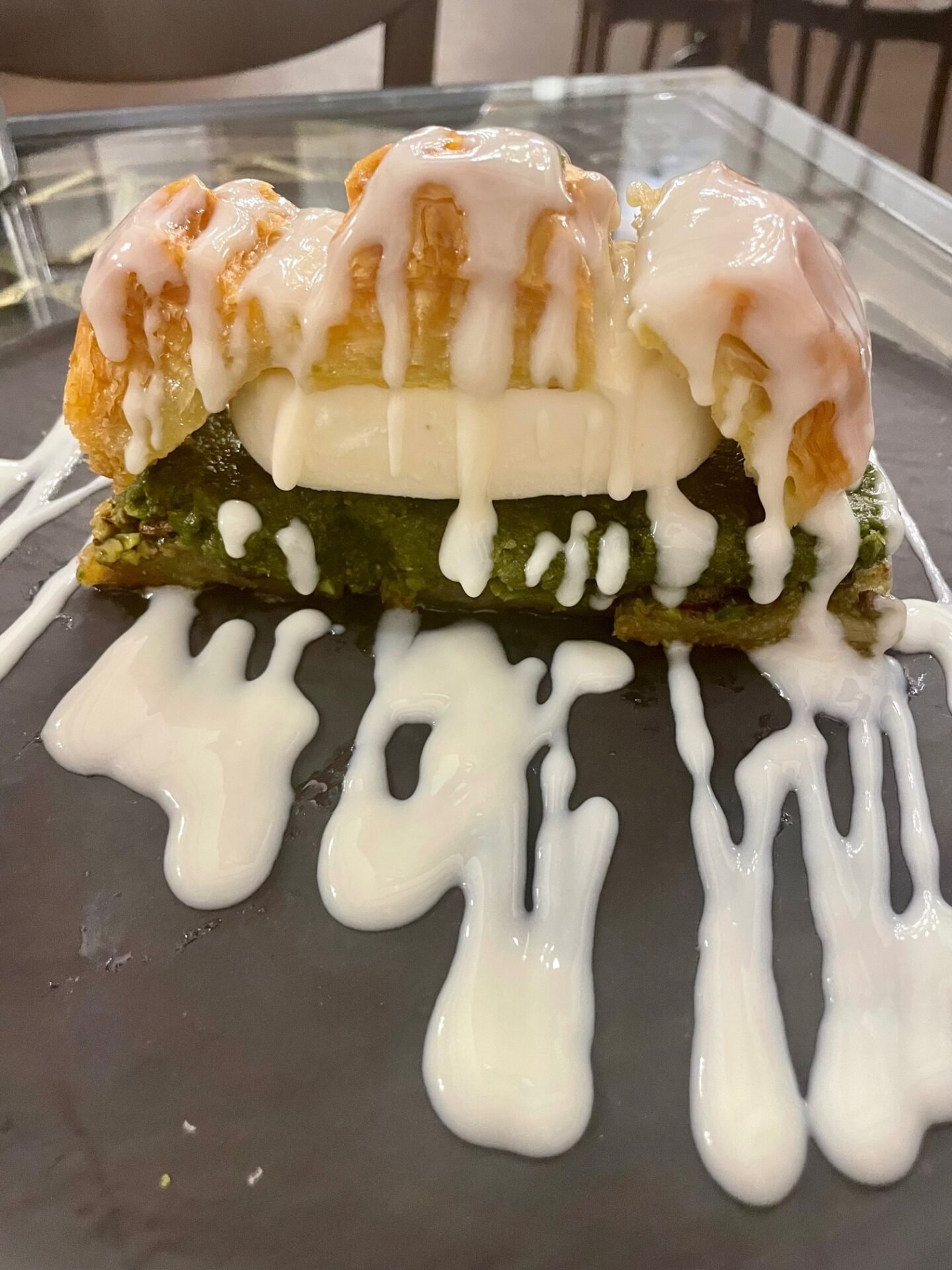 Conclusion: Food Guide To Istanbul
I tried to eat at as many places as I could when creating this food guide to Istanbul, but I couldn't make it to all of the places I wanted to try. What are your favorite Istanbul restaurants?
Also, if you plan on traveling to Greece while visiting Turkey, make sure to check out my food guide to Greece!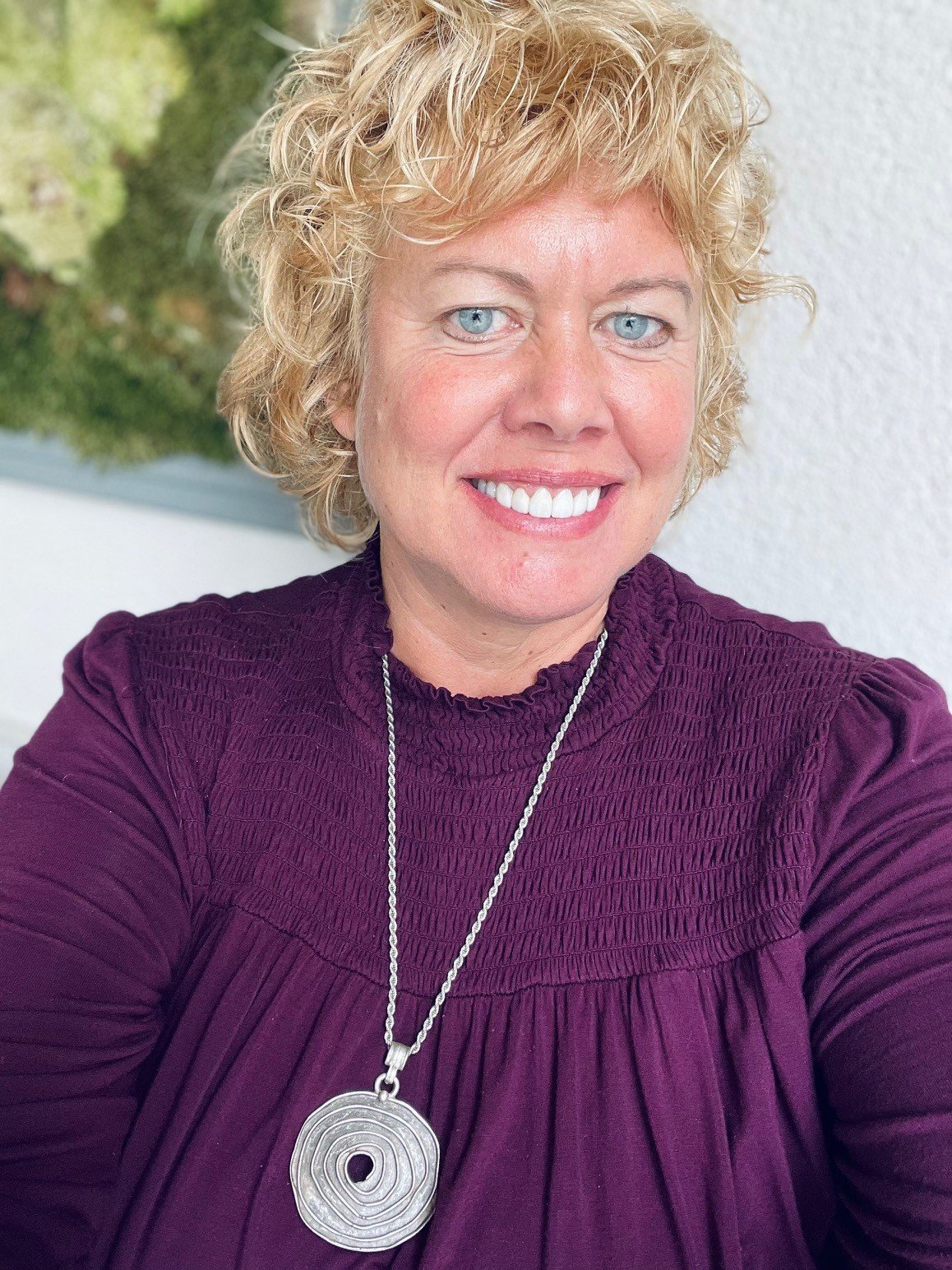 Like this article? Subscribe and never miss a post!