10 Greek Food Dishes You Won't Want To Miss On Your Trip To Athens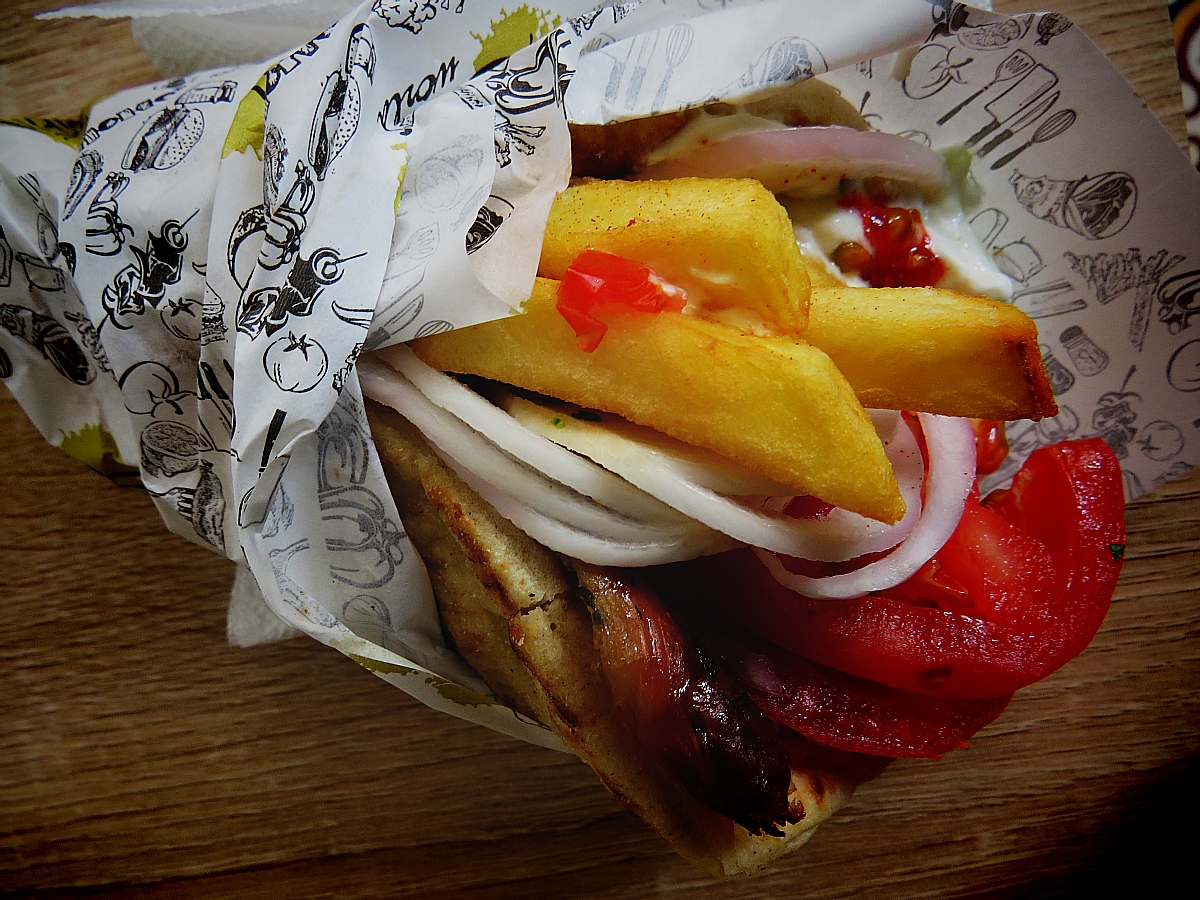 I spent over a month in Greece this past Summer, got to know the locals, and I got to try even more Greek food that wowed me and made me realize there is even more to this beautiful cuisine than I even knew. Here are some of the best dishes that I had that you will want to make sure that you sample the next time you head to Greece. Also, to make sure you don't miss the best foods that Greece has to offer, make sure to take an Athens food tour on your visit.
10 Greek Food Dishes You Won't Want To Miss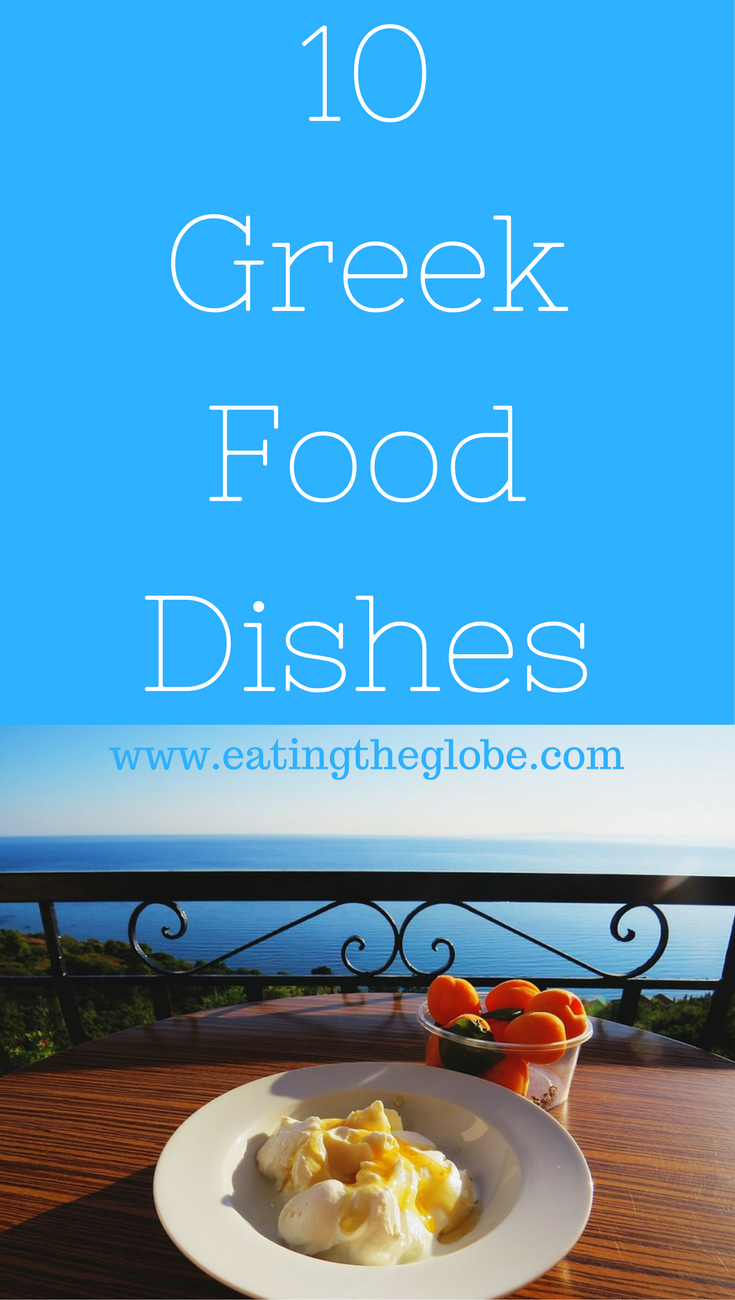 1. Stamna (Beef With Cinnamon)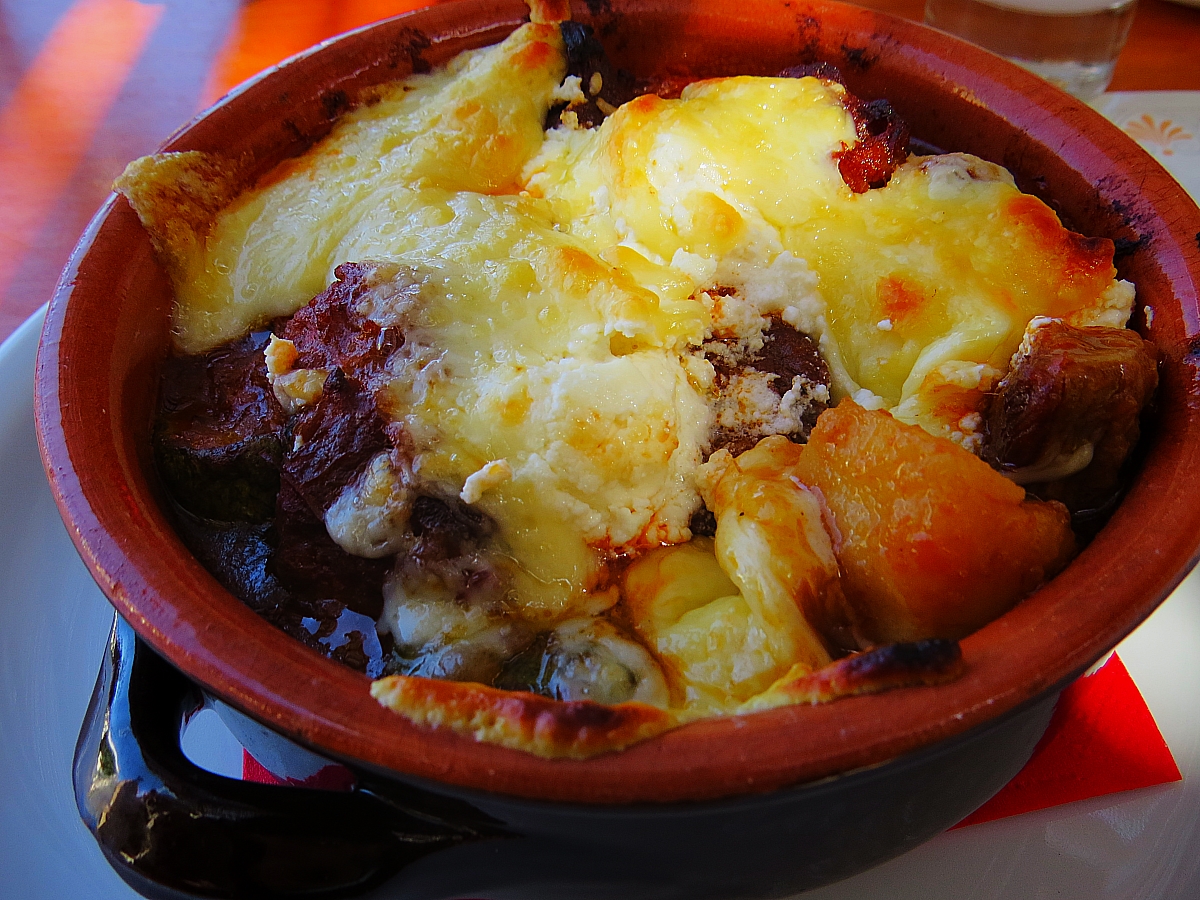 Stamna is actually a Greek food specialty of Corfu, but I had it in the fortress town of Monemvasia, off the east coast of the Peloponnese. The beef is simmered in a clay pot with red sauce, wine, vegetables, a hint of cinnamon, and topped with melted feta cheese. I felt very fortunate to have discovered this Greek dish, and it was one of the best things that I've eaten in Greece. You can find it at To Kanoni, inside the Monemvasia castle.
2. Souvlaki
The one thing that's not hard to find in Greece is souvlaki. It's considered fast food in Greece, but it's one of my favorite things to eat. Also, it's cheap, so it makes a great meal if you're on a budget. It's usually made with pork, though sometimes you can also find chicken or lamb. I like it sandwich style, wrapped in a pita with tzatziki sauce and fried potatoes.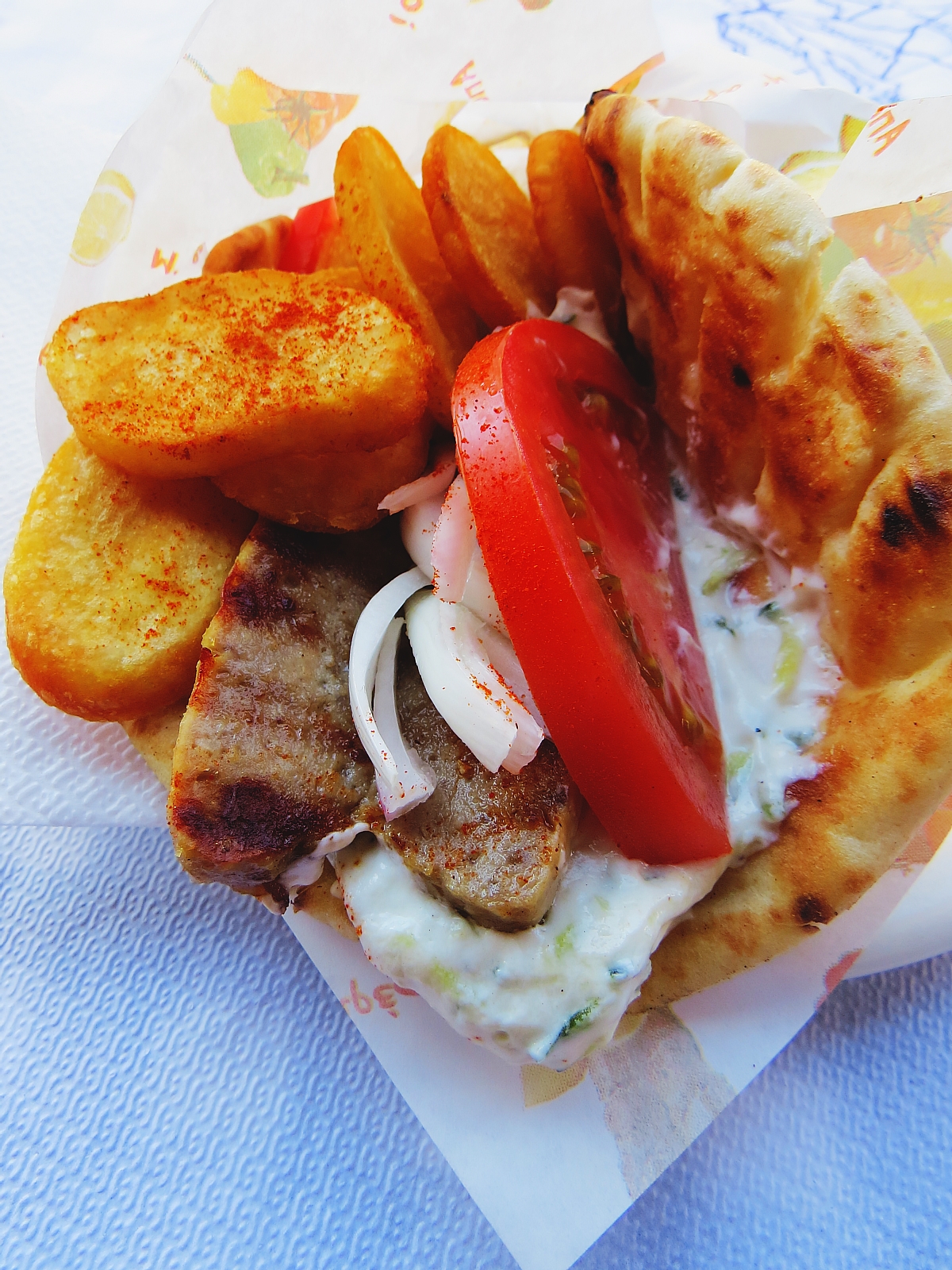 3. Pistachio Ice Cream With Greek Pastries On Top
The pistachios are superior in Greece, so if you find home-made pistachio ice cream in Greece, make sure to order it. I had my scoop of pistachio with a scoop of Greek frozen yogurt and the pastries on top turned this ice cream moment into pure decadence. I found this particular ice cream shop in Monemvasia town.
4. Greek Bread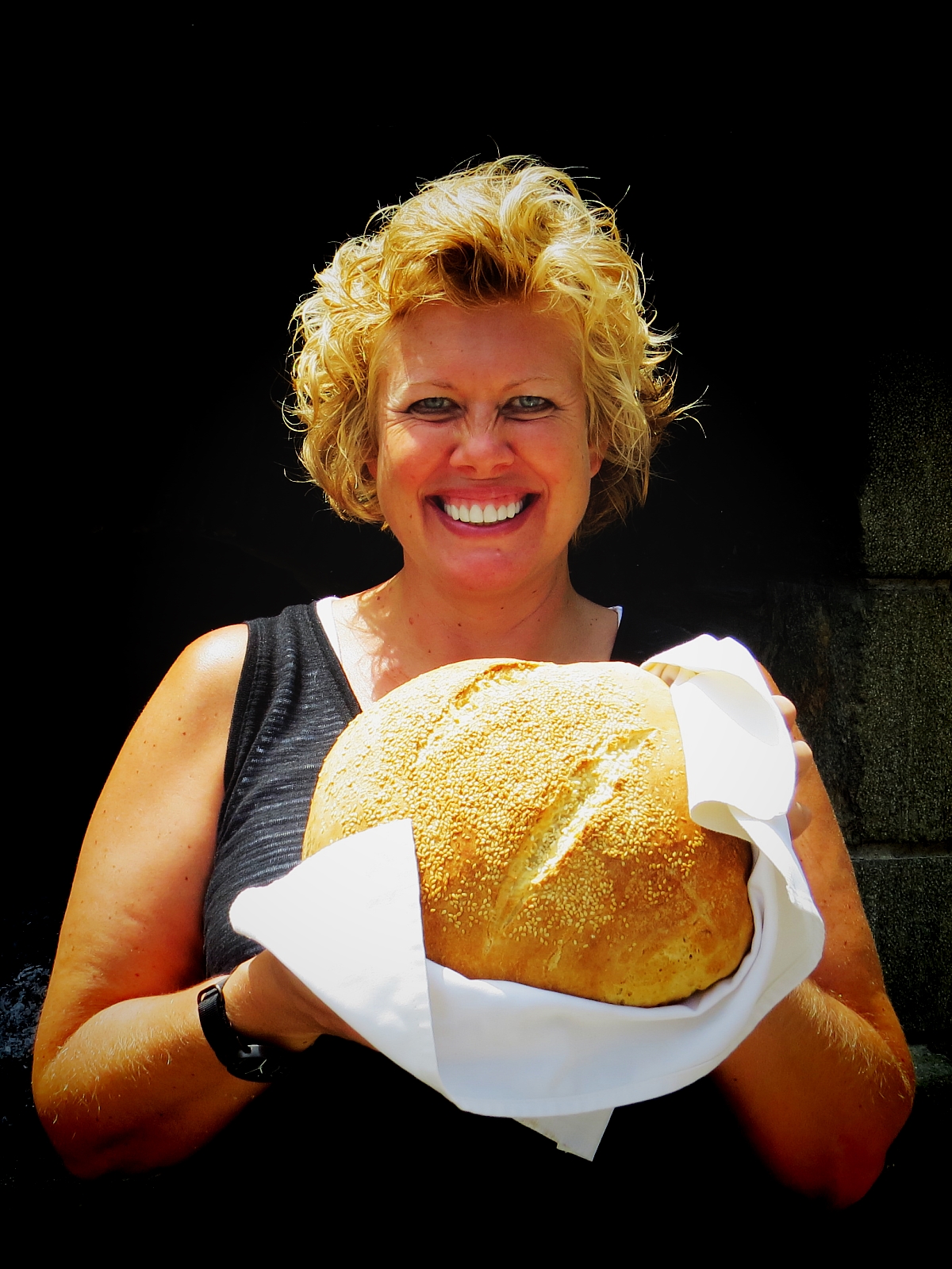 Greek bread is some of the best and I was very fortunate to get to take a bread baking class at the Kinsterna hotel in Monemvasia. The secret was baking it in an old stone oven which gave it a crackly crust and a soft interior.
5. Kataifi Bird Nests

I tried many of the Greek pastries on this trip, and I especially loved the Kataifi Bird Nests pastry. They were sweet and crunchy, and I the pistachios on top just added to the decadence. The honey that soaks the pastry makes them sticky and gives a great texture.
6. Koulouri Thessalonikis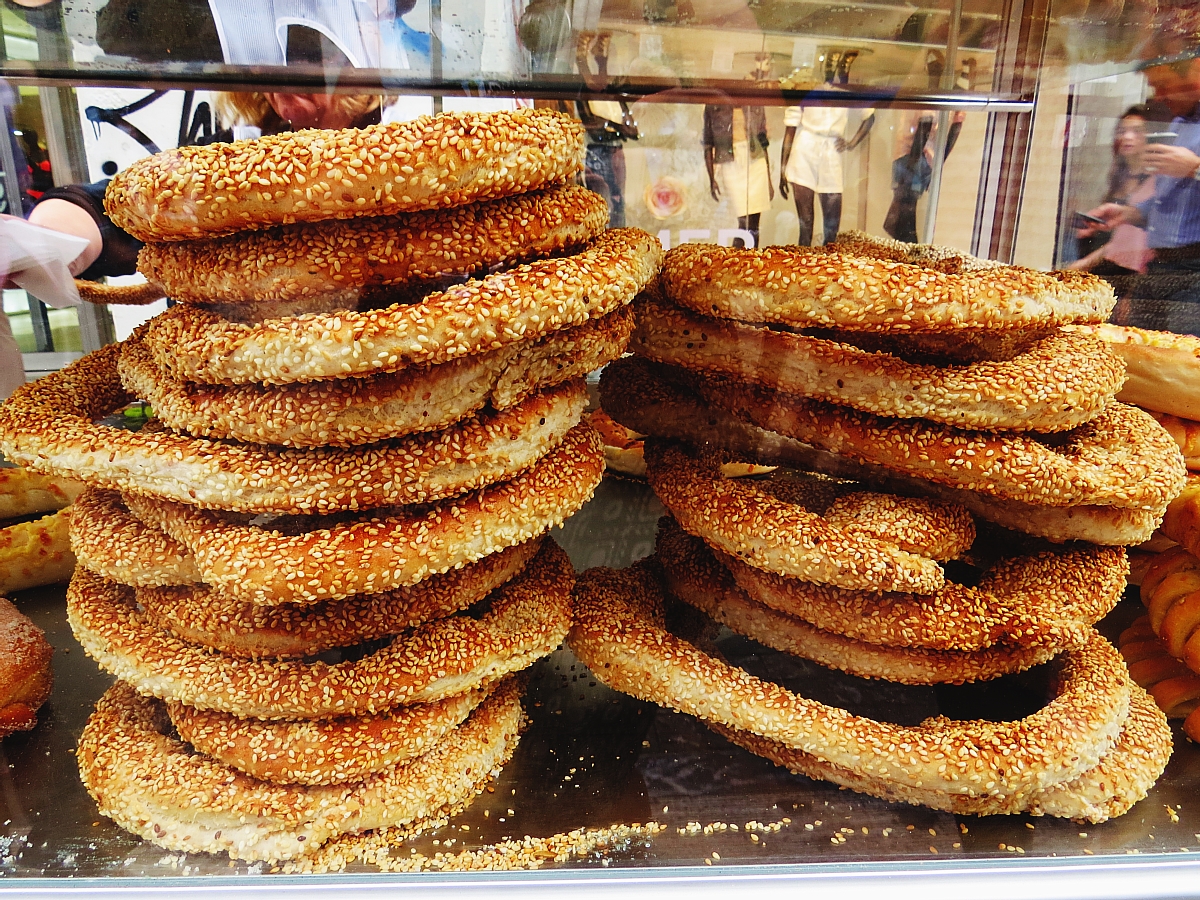 It took my third time to Greece to try the round sesame bread rings, sold on almost every corner, known as Koulouri Thessalonikis. I sampled them on an Athens food tour, and I'm so glad I did. The bread is crunchy on the outside and chewy on the inside and becomes an addiction to eat.
7. Loukoumades
This Greek version of the doughnut are deep-fried and crispy perfection. They are soaked in honey and sprinkled with cinnamon and are one Greek food that you definitely won't want to miss. I had them at the famous Krinos in Athens.
8. Taramasalata
Taramasalata is a creamy dip made from fish roe, olive oil, lemon juice, grated onions and bread. It's salty and rich and is traditionally served as a meze. Because of the richness, it's especially good with a side of ouzo. Opa!
9. Grilled Octopus
Octopus in Greece is just the best. And, it's always unbelievably tender. My favorite way is to order it grilled. Just add a squeeze of lemon, and you have octopus perfection.
10. Thick Greek Yogurt, Thyme Honey, And Fresh Apricots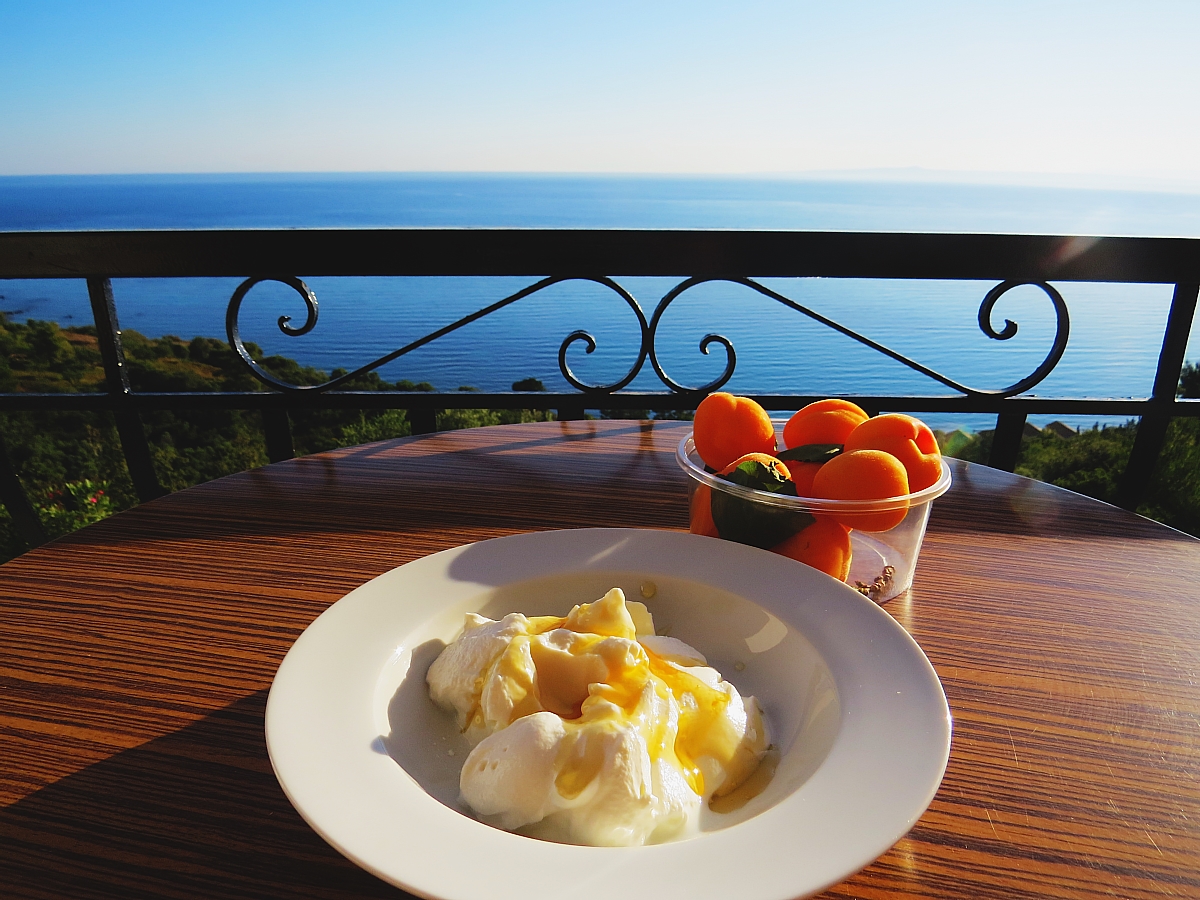 I saved the best for last. My very favorite Greek meal was one I made myself. I found a stand selling some just picked apricots and bought some of thickest Greek yogurt I could find at the market. That paired with thyme honey made for an incredible breakfast that I will remember forever.
Like this article? Subscribe and never miss a post!