The Best Gili Air Restaurants, Cafes, And Happy Hours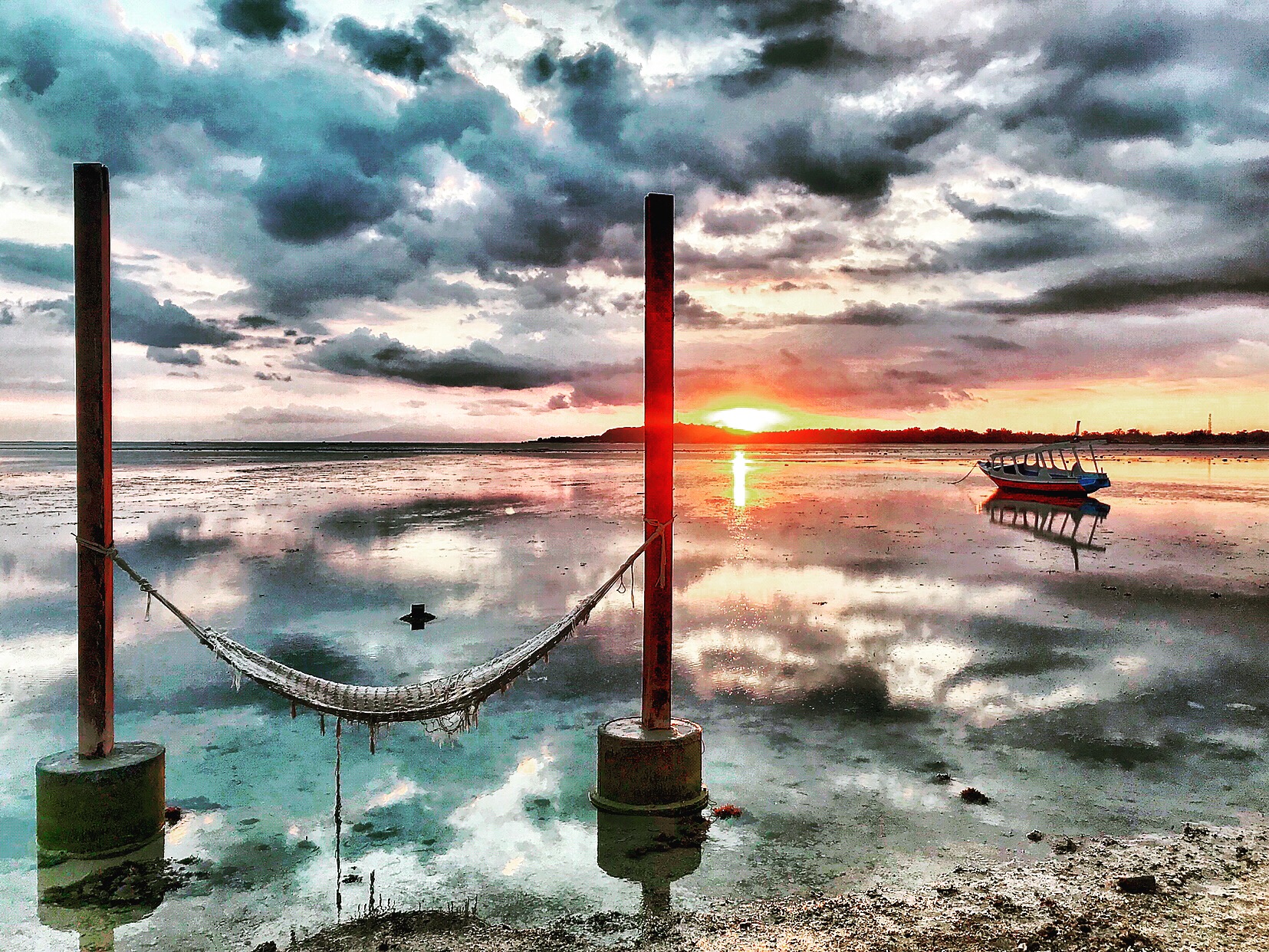 Gili Air, just off the coast of Lombok, and only a few hours boat ride from Bali is one of my very favorite paradise getaways. My favorite thing is that there are no cars or scooters, and you can easily walk or bike anywhere on the island. The beaches are stunning, and the sunsets will take your breath away. There are some great Gili Air restaurants that you will want to make sure you dine at for the ultimate Indonesian foodie experience. So, here are my favorites.
The Best Gili Air Restaurants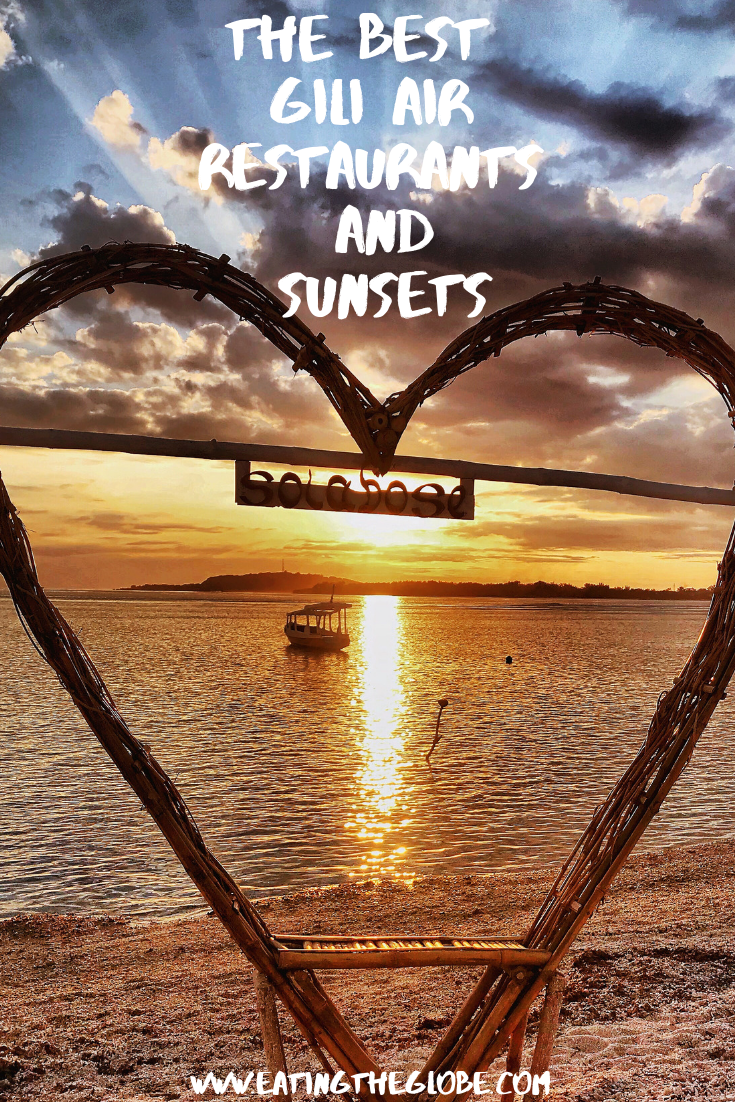 1. Pachamama Organic Cafe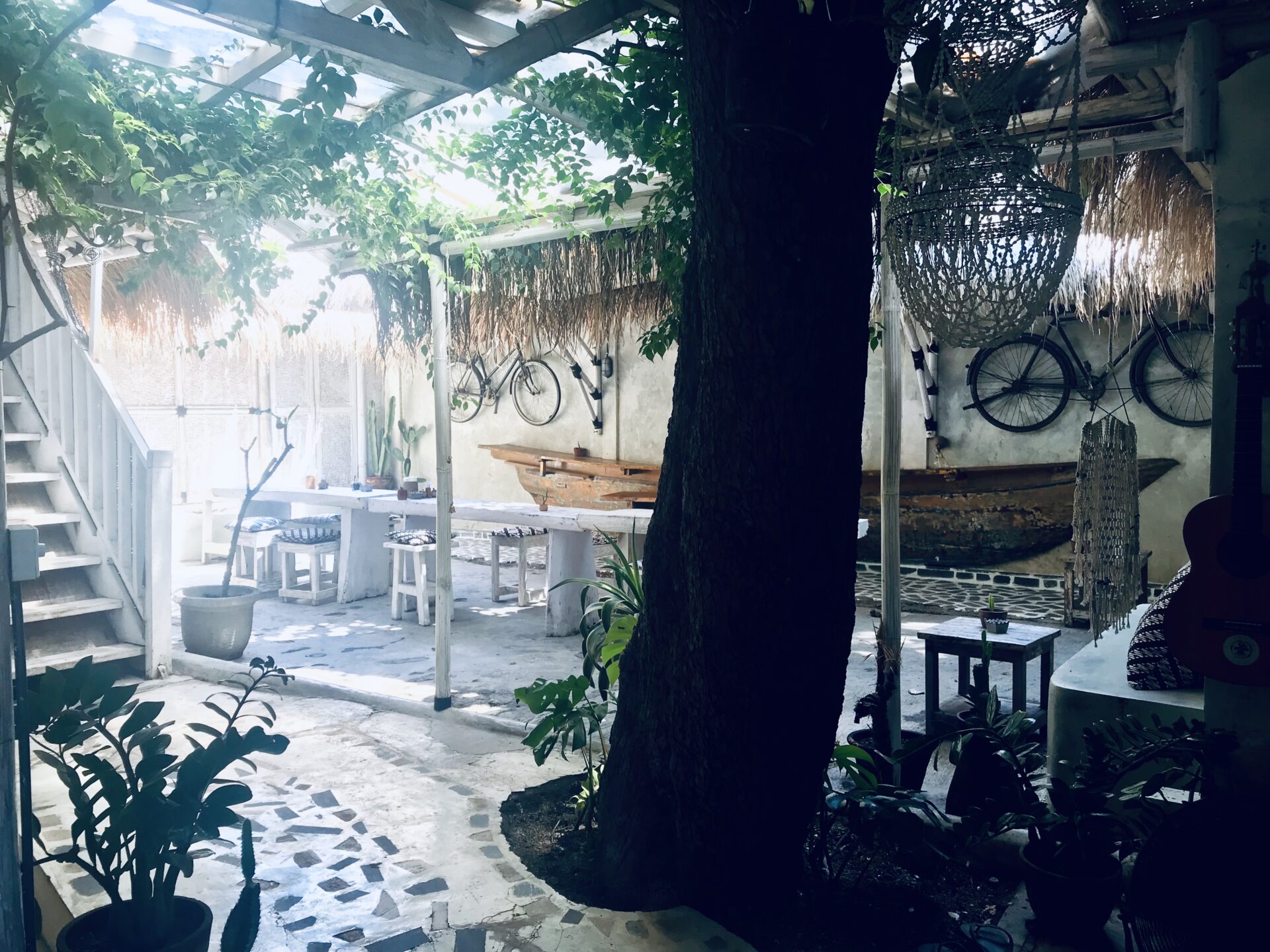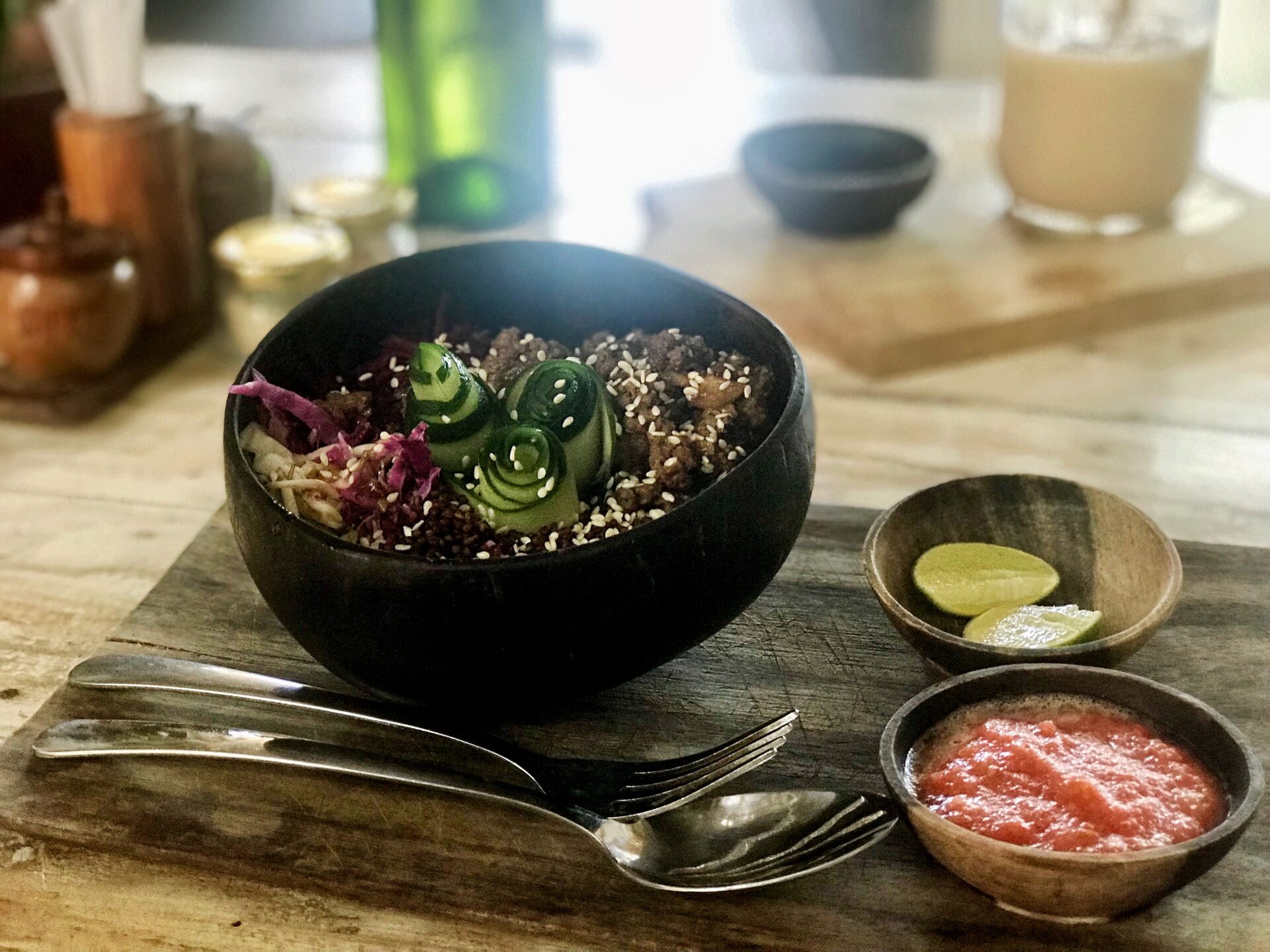 Pachamama Organic Cafe  was my favorite of all the Gili Air restaurants. First of all, it was definitely the most beautiful of the Gili Air restaurants. The restaurant has a bohemian feel with scattered throw cushions, beautiful colors and design. And, I love how they incorporated nature into the restaurant, such as the tree that grew right in the middle of the restaurant. Most of the food served is either vegetarian or vegan. My favorite thing that I ordered was the spiced beef bowl, made with organic quinoa, turmeric and ginger ground beef, beets and salad, with a papaya seed dressing.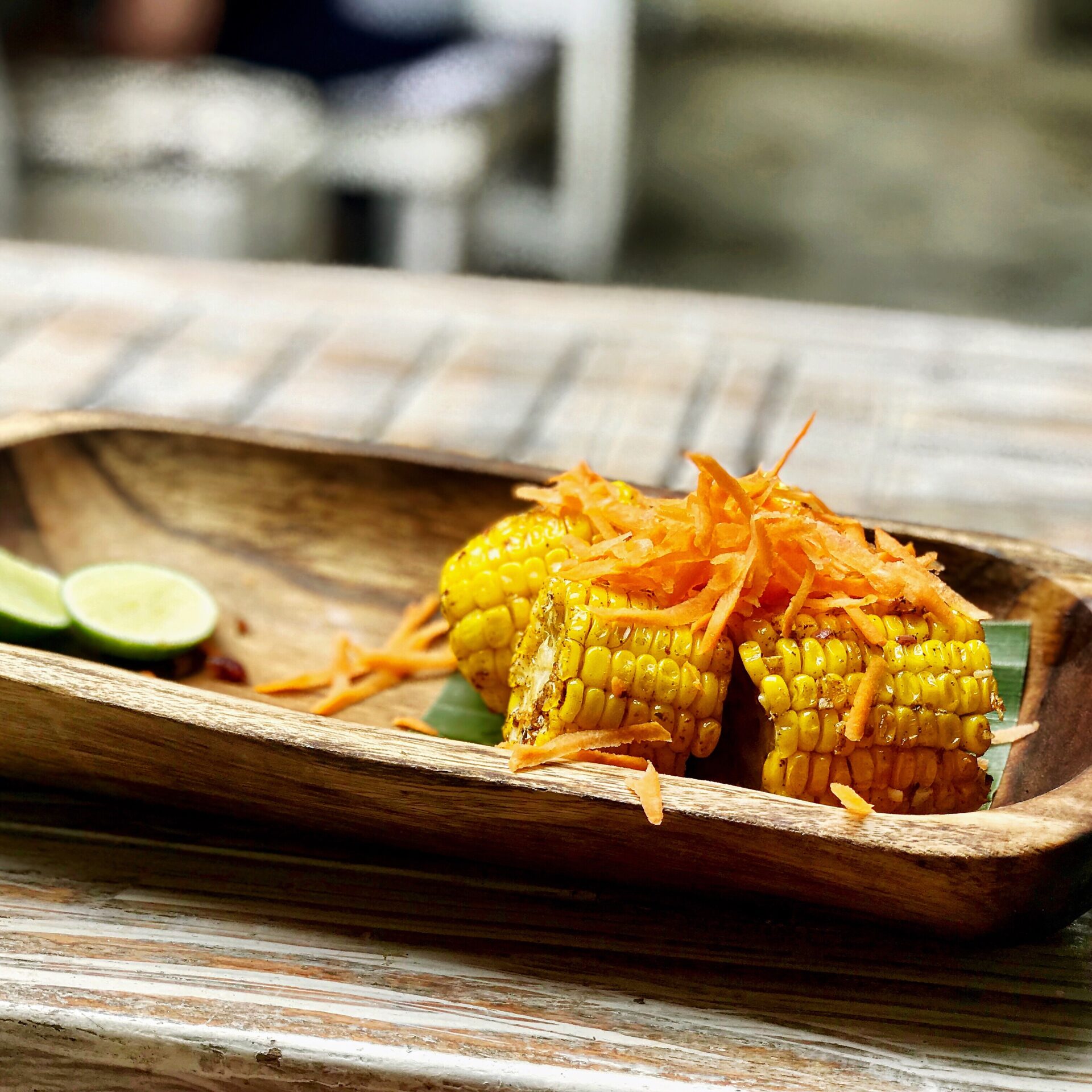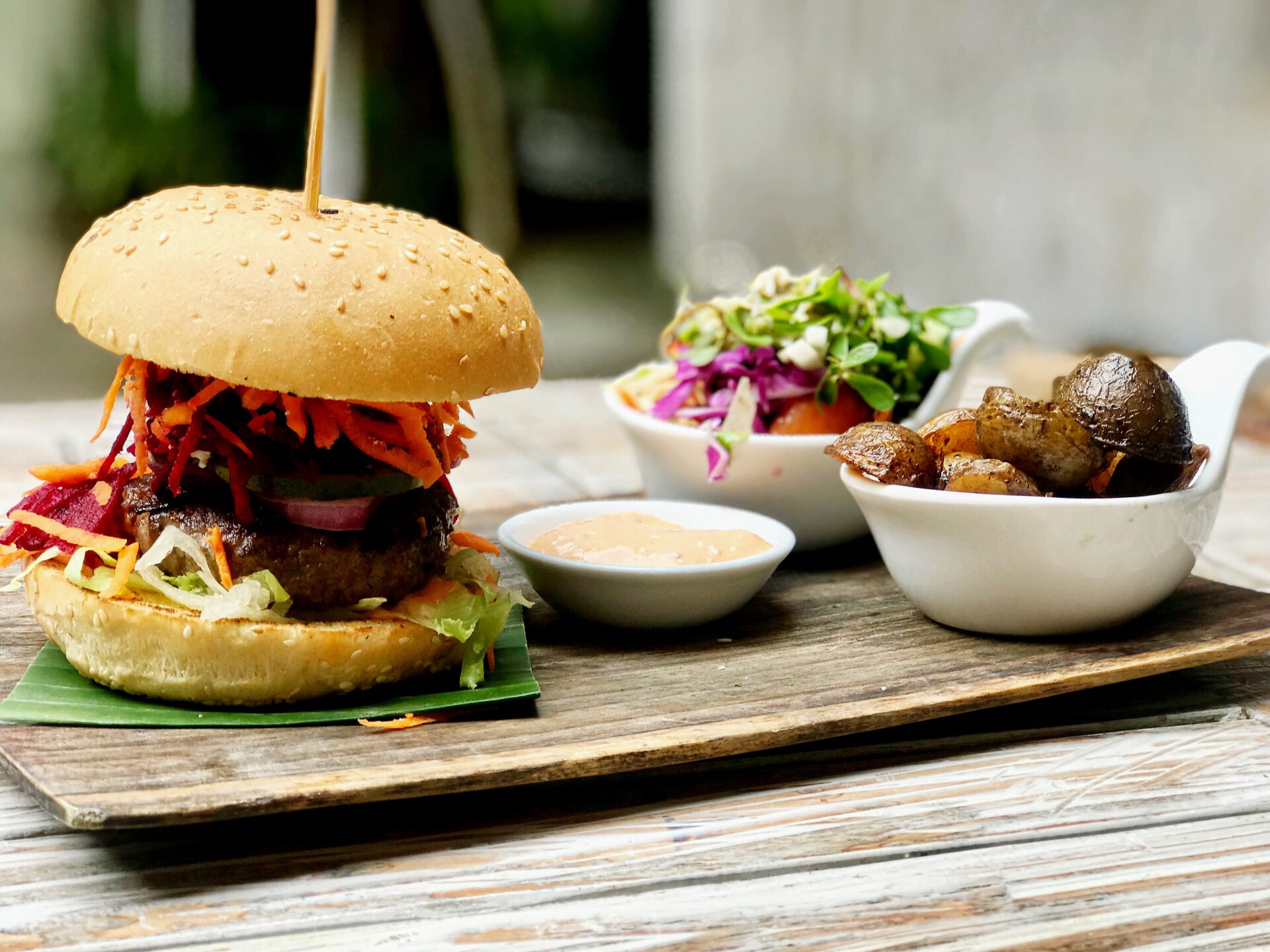 Also, I loved the spicy corn and the  burger made with Australian beef, carrot and beetroot, and feta on the homemade bun.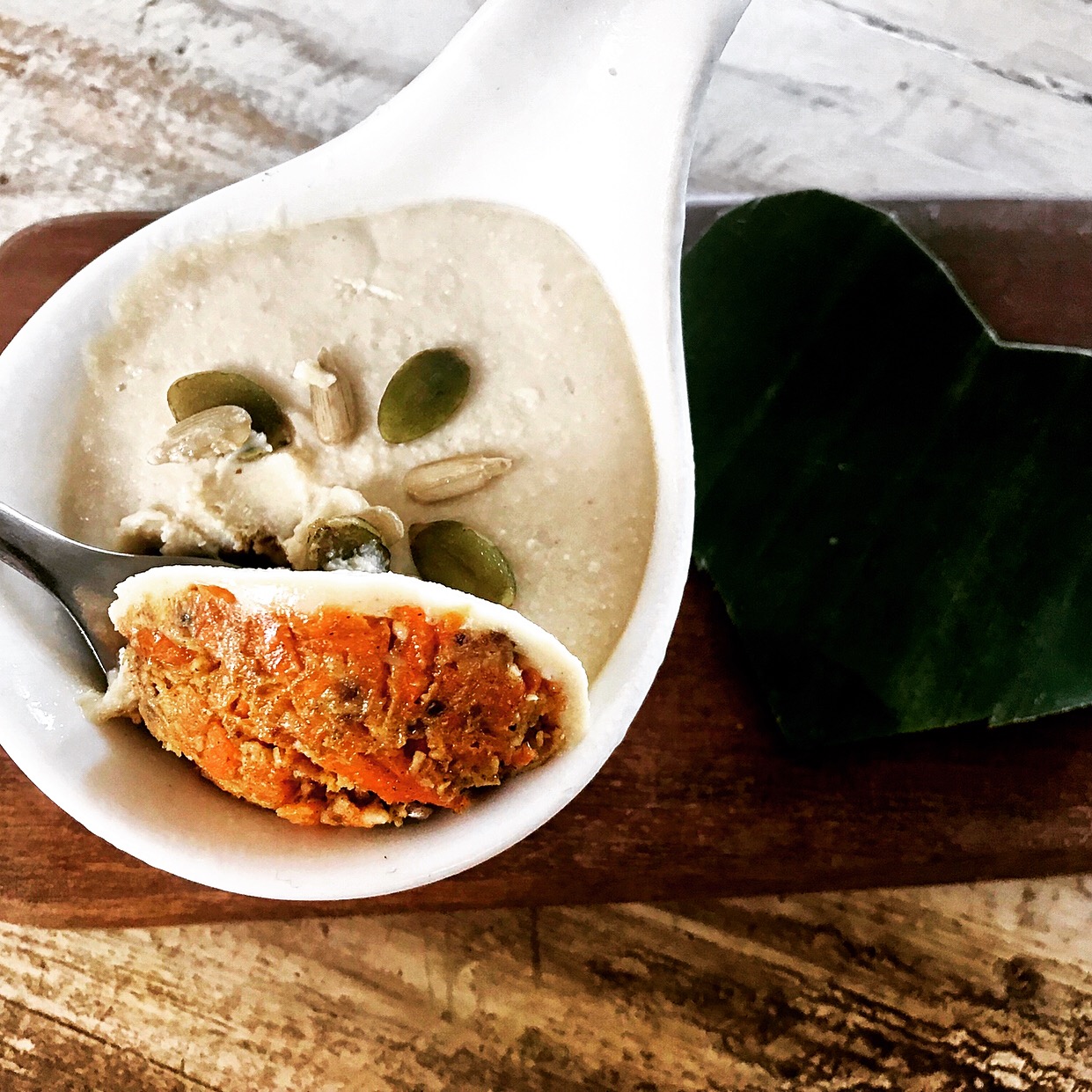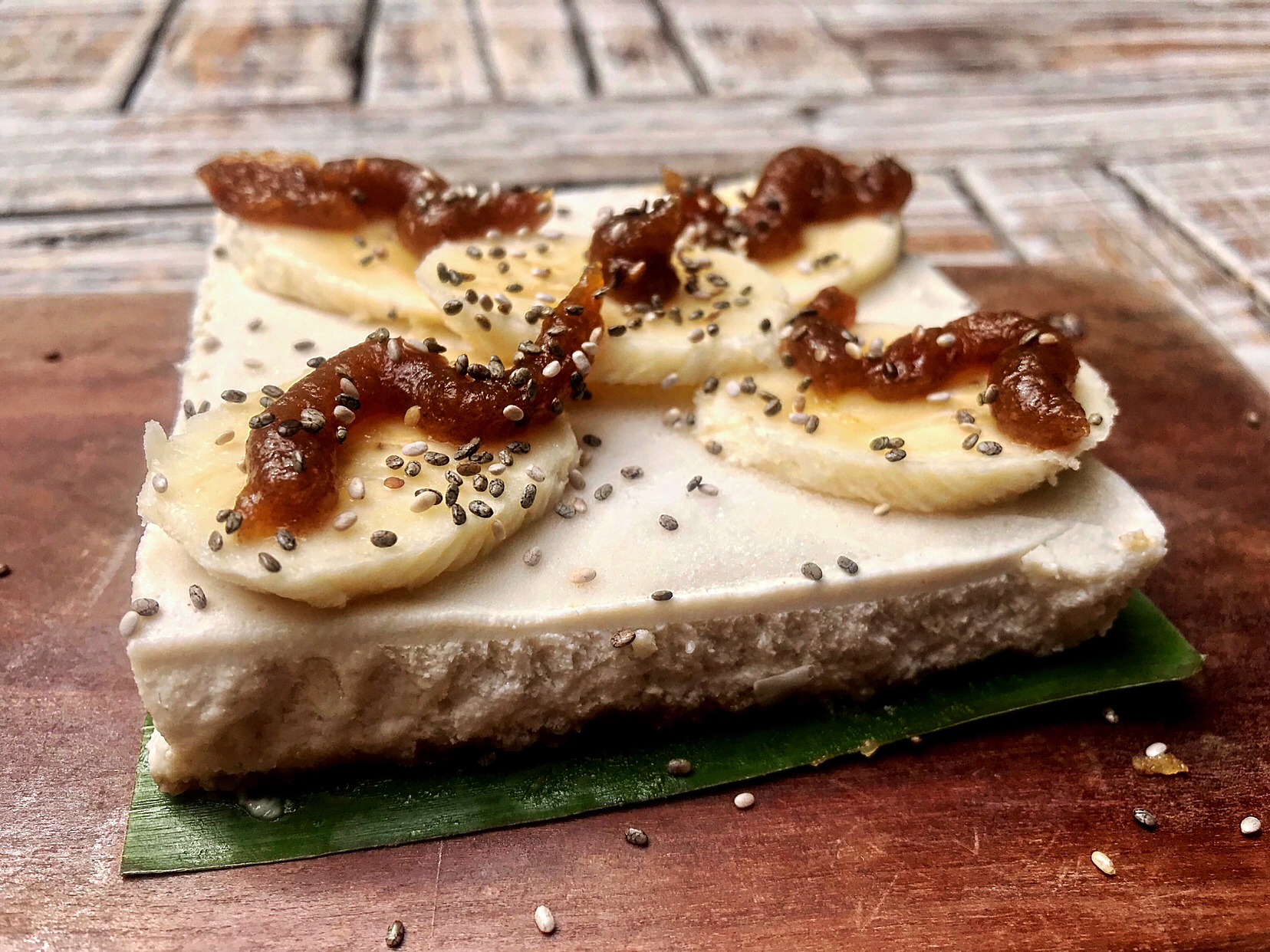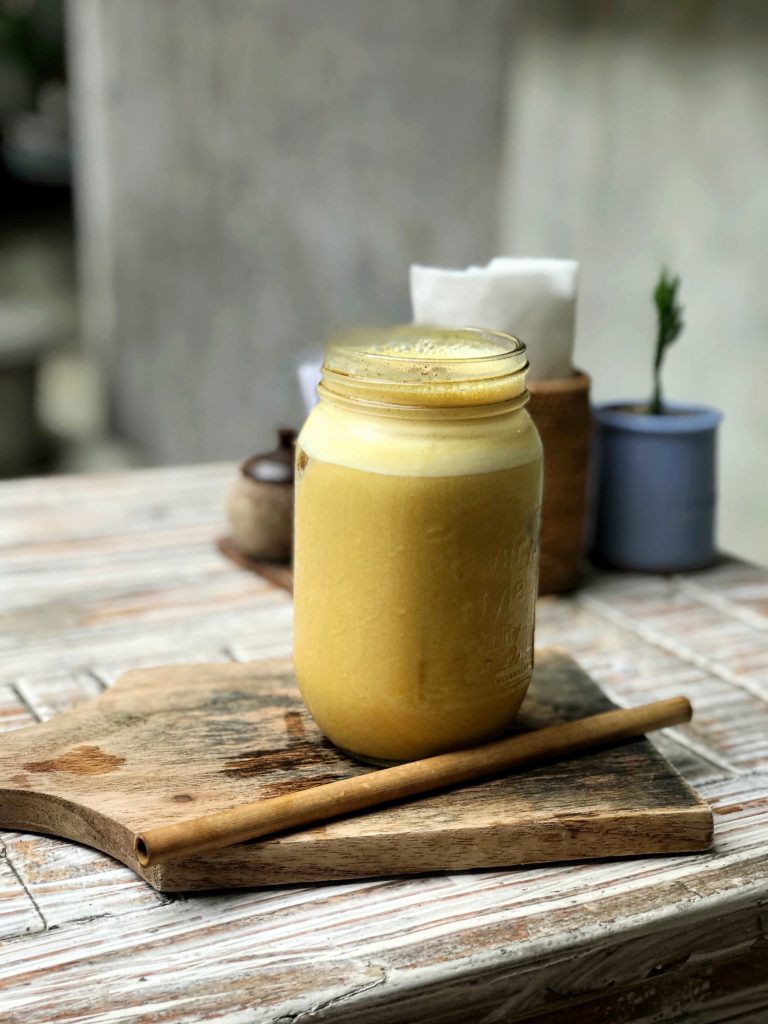 Whatever you do, don't skip dessert. Both the raw carrot cake with cashew cream frosting and the raw banoffee cheesecake were divine!
2. Aura Bowl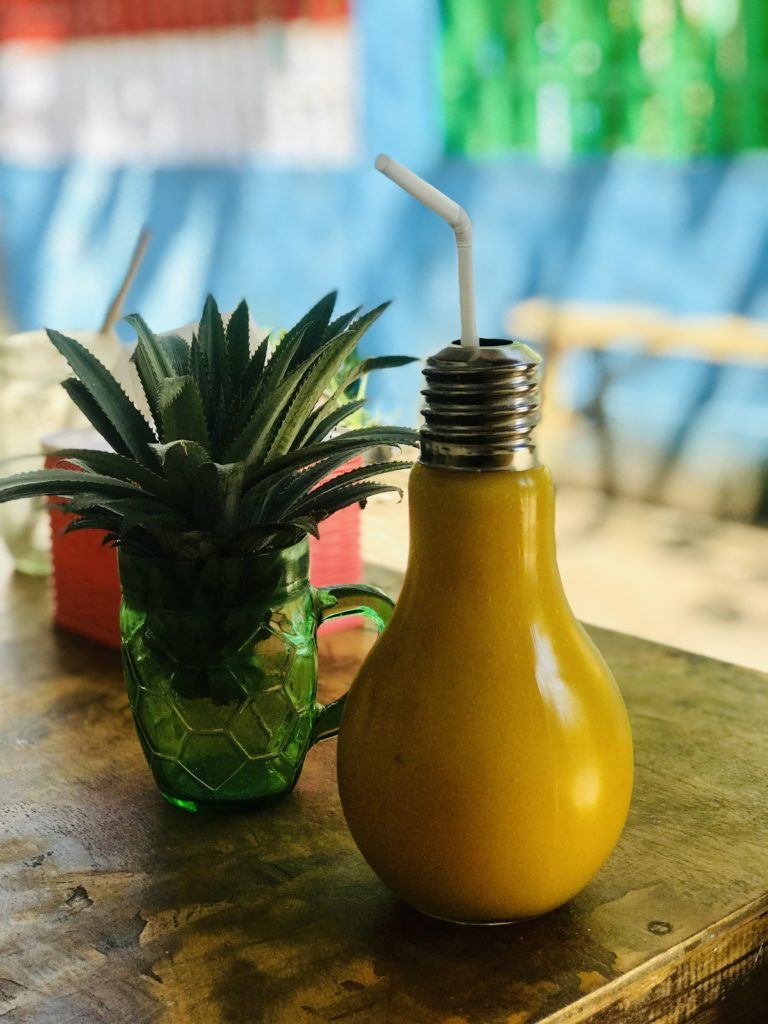 Aura Bowl is most well known for their decadent smoothie bowls. But I went for the cheap Indonesian food, which happened to be some of the best Indonesian food I had on the island. I paired my food with the mango juice which was very creatively presented.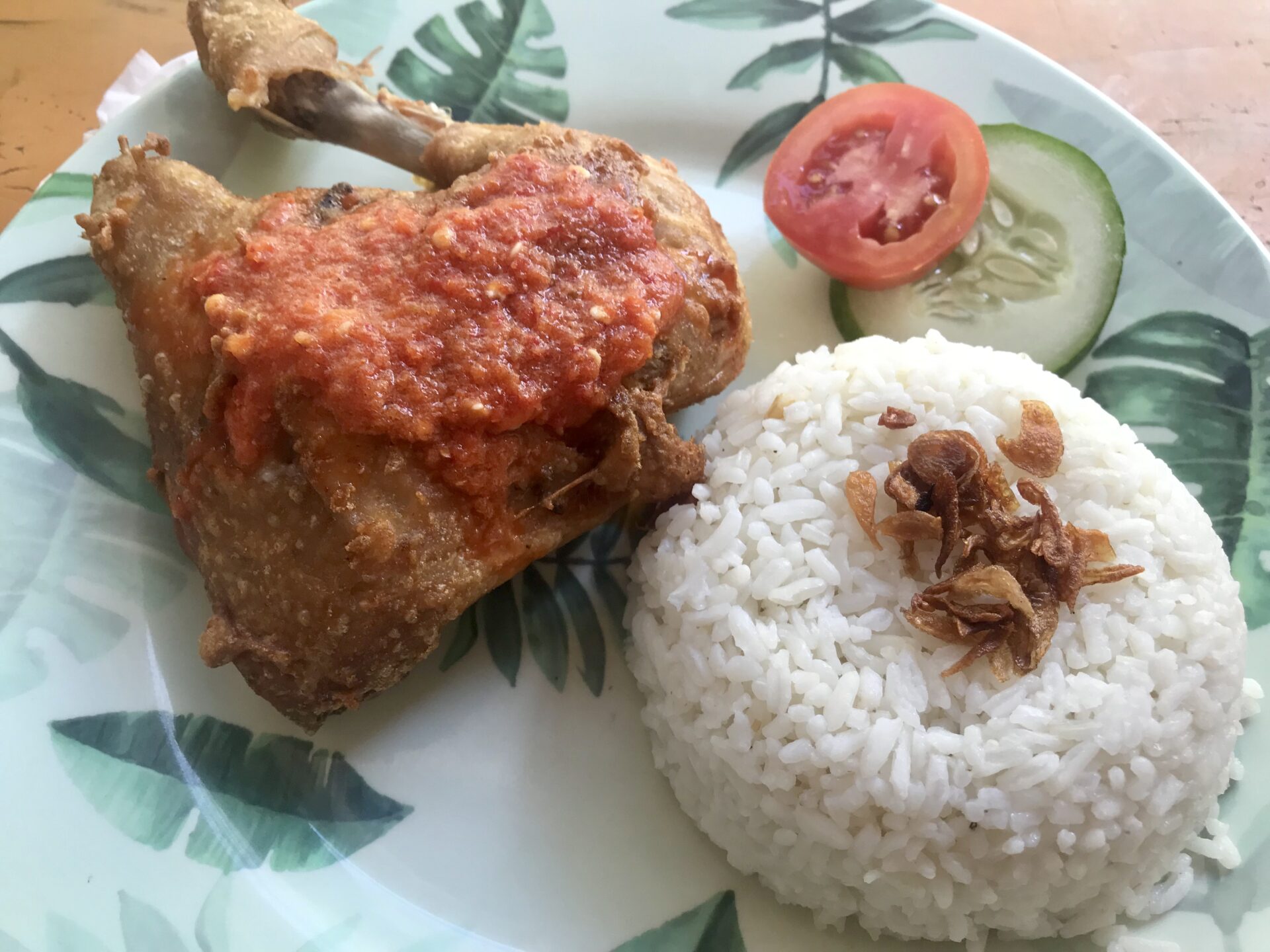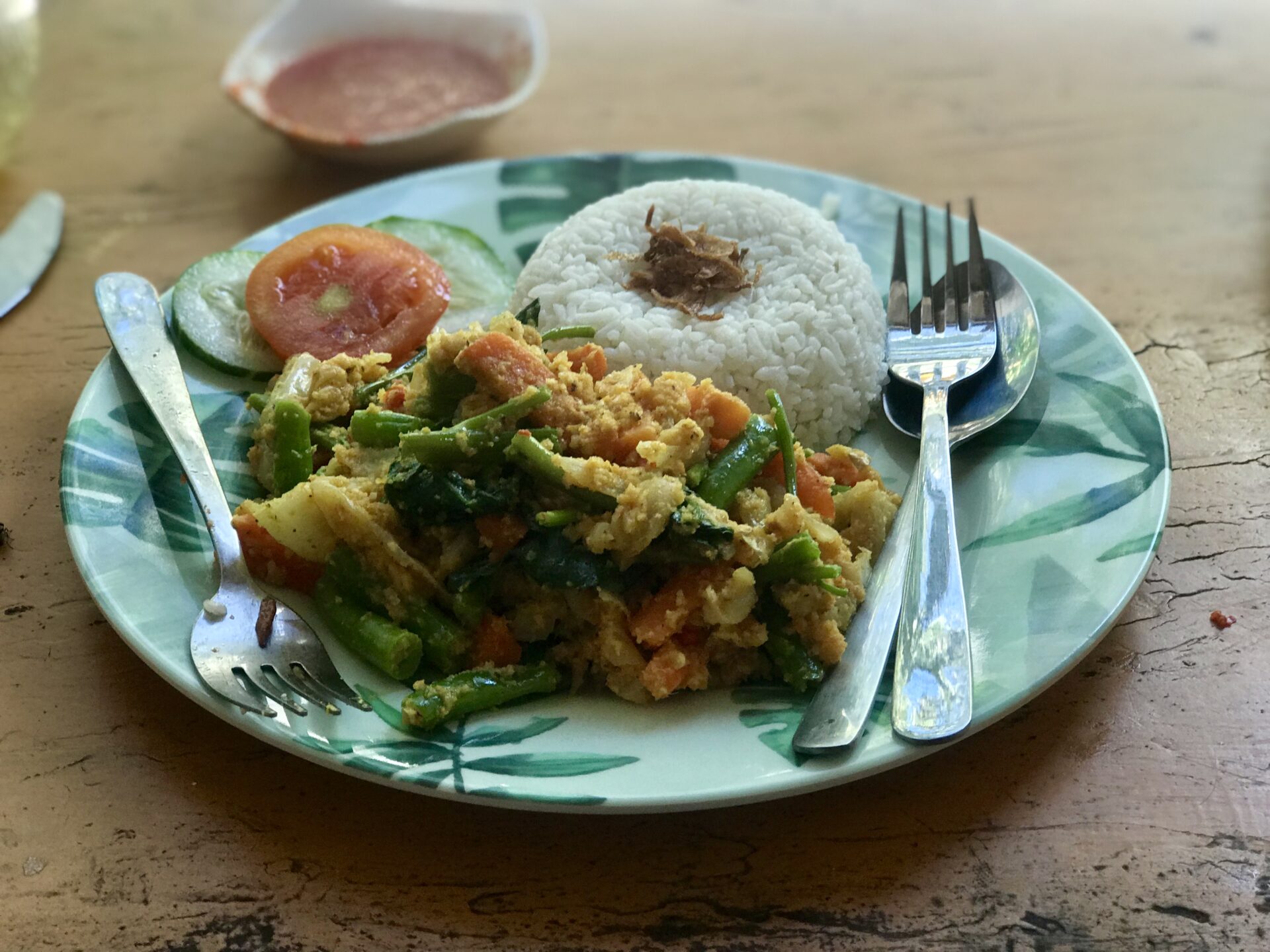 I had the fried chicken with Sambal, and Urap urap (veggies with grated coconut), and the food was cooked to order. It's a small place, so be prepared to wait, but the wait is worth it.
View this post on Instagram
3. Mama Pizza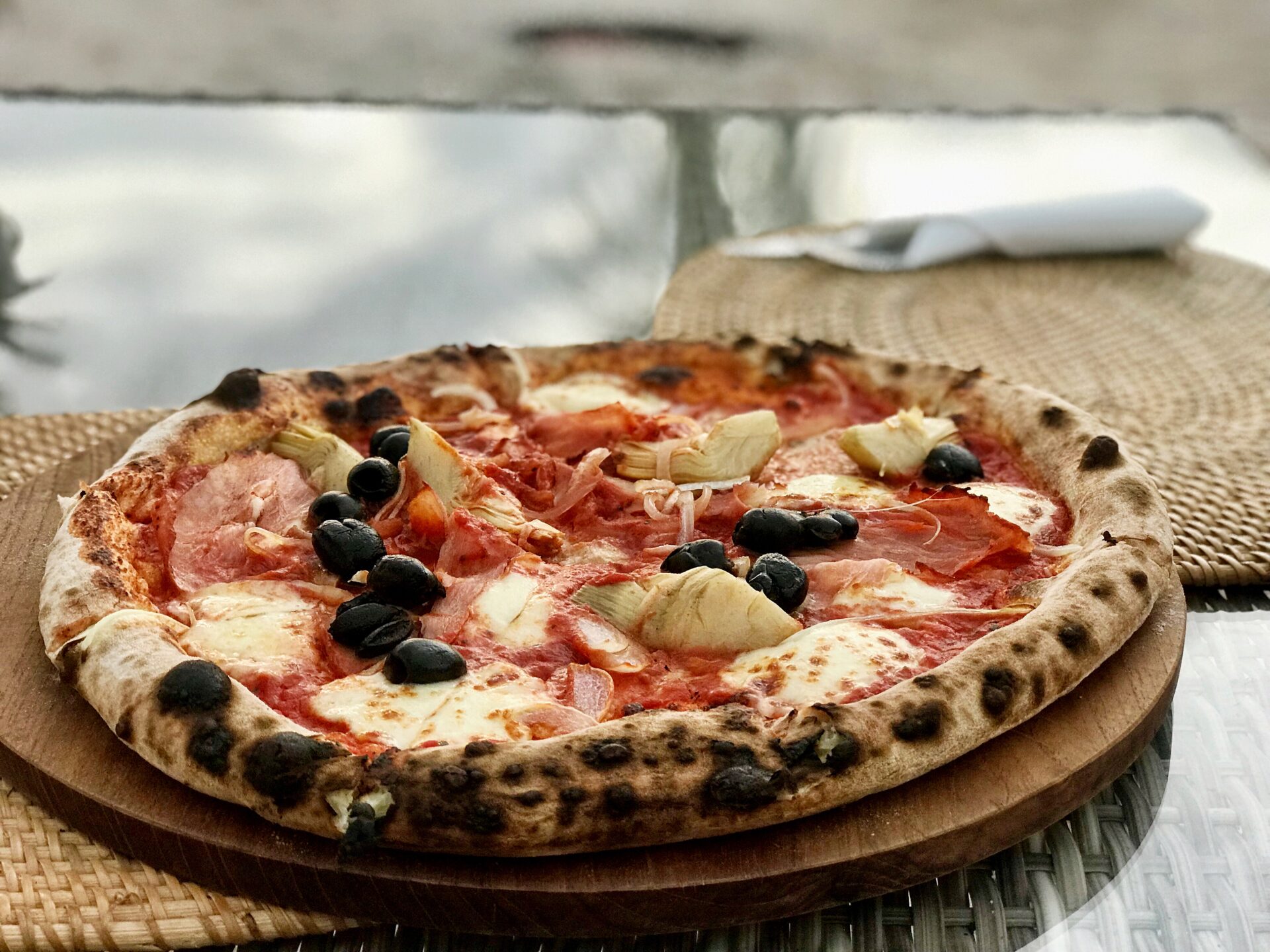 Who would have thought one of the best Italian pizzas to be found would be on a remote Indonesian island! Mama Pizza makes incredible pizza, and its beachside setting makes it even better. Go early to snag a beanbag chair for sunset. The dragonfruit margarita was one of the best drinks I had on Gili Air. They also have Italian dishes if pizza isn't your thing.
4. Ruby's Cafe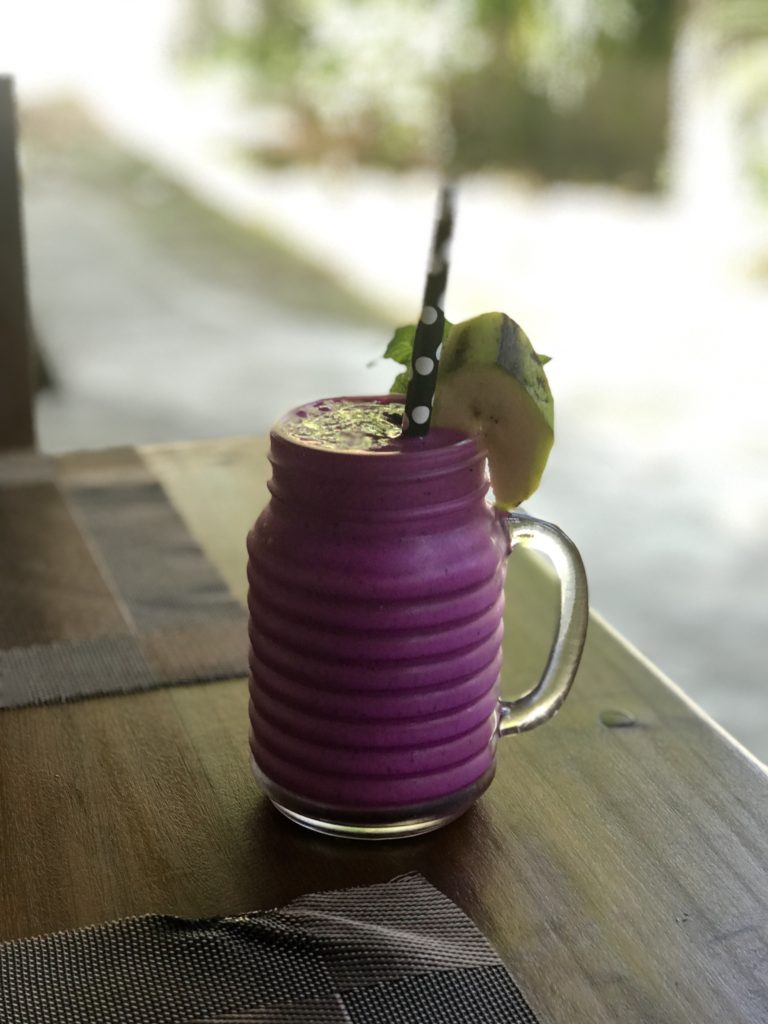 Ruby's was another affordable Gili Air restaurant which was a nice surprise. You must get the dragon fruit smoothie. This smoothie is made of yogurt, mint, banana, and dragon fruit and is the equivalent of US $2!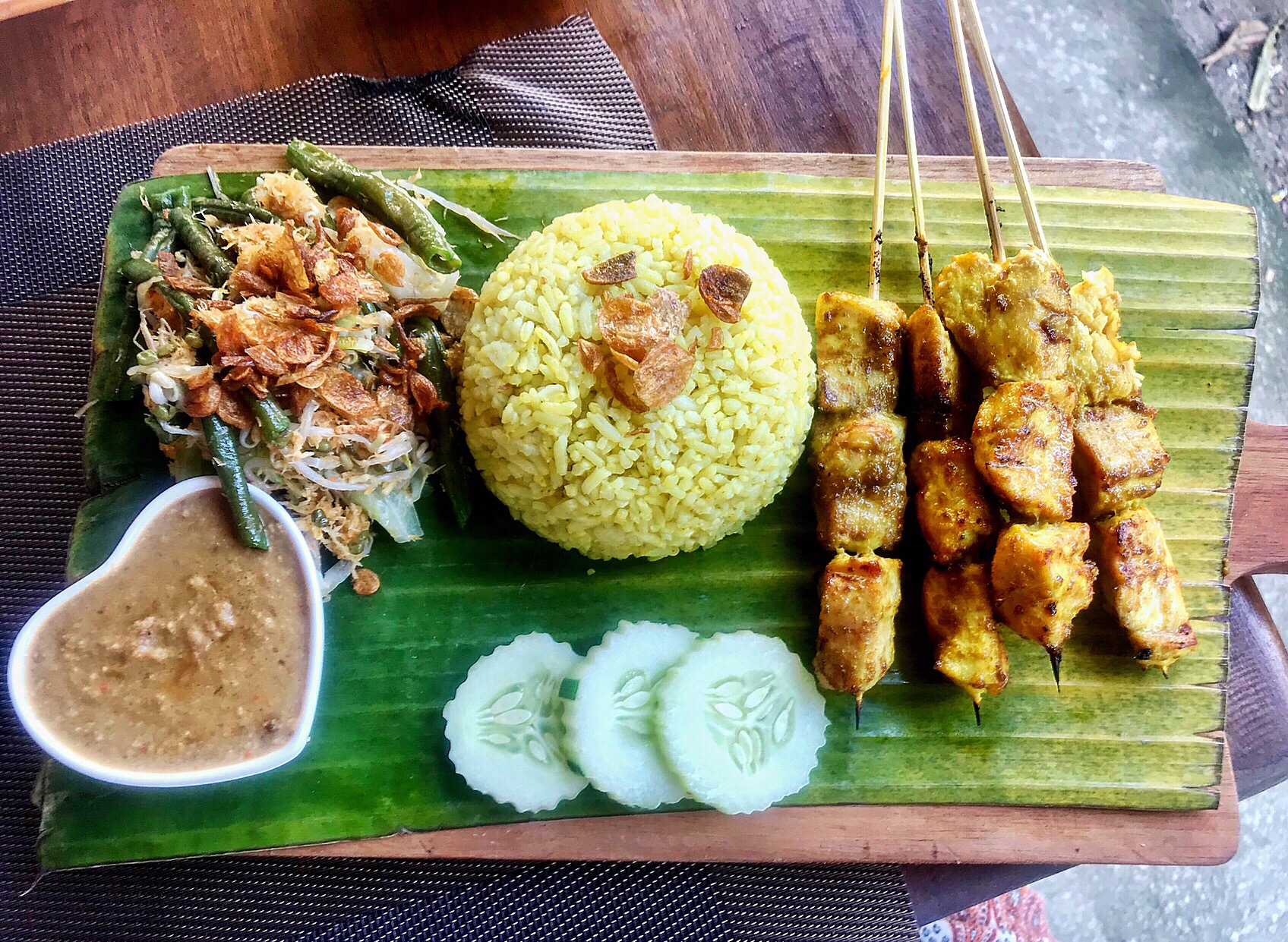 Everything is home cooked here to order, so don't go in a hurry. I had the chicken sate with peanut sauce which was wonderful. I heard their beef rendang and green curry were also very special, but I ran out of time on the island to try them. The menu isn't big, but what they do at Ruby's, they do well.
Gili Air Coffee
Coffee & Thyme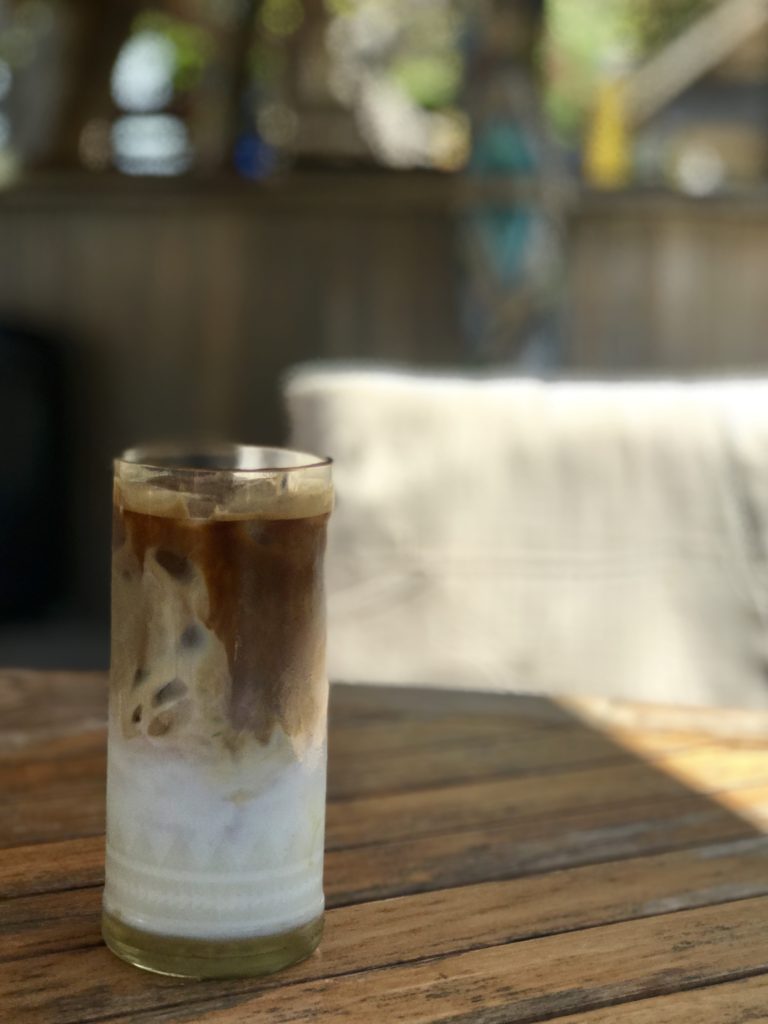 Hands down, the best coffee on Gili Air was at Coffee & Thyme. I loved the iced latte that came with thyme syrup. What a great combination. The staff was so friendly here, and the location is right by the harbor, which makes for great people watching. The entire cafe is outside, and their are comfortable places to sit.
Best Gili Air Happy Hours For The Sunset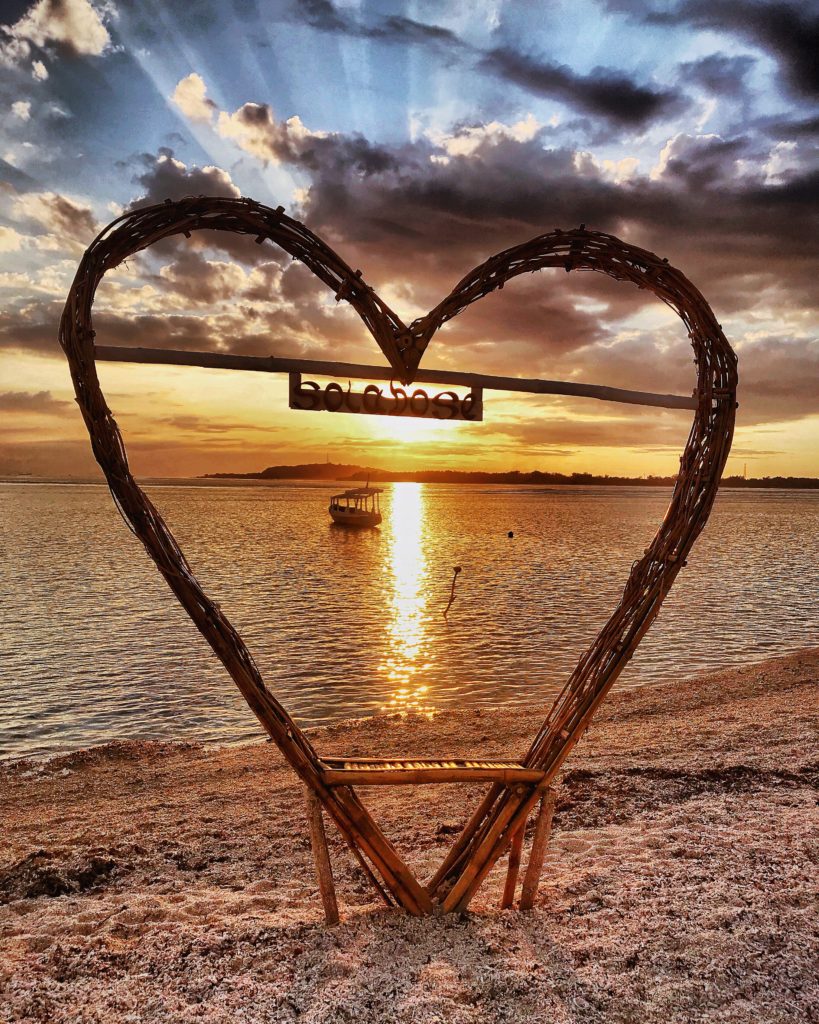 1. Cheeky Monkey Beach Bar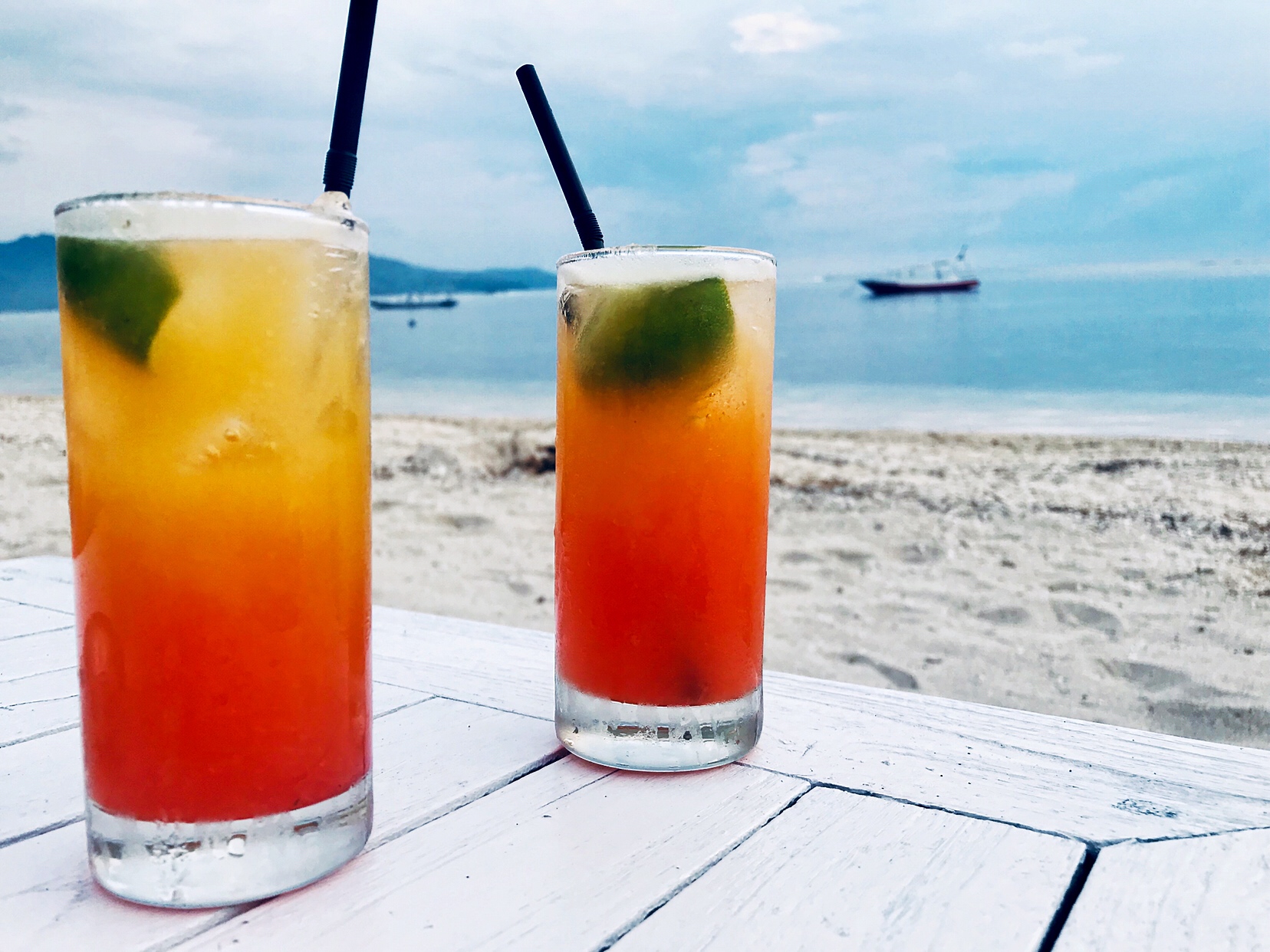 Cheeky Monkey was my favorite spot for happy hour, as they had the best 2 for 1 drinks. Their Mai Tai is as good as one you would get in Hawaii, and I loved that they built a fire after the sun sets each night. They have a DJ spinning tunes, and the entire place lights up with fun mood lights after the sun sets each night.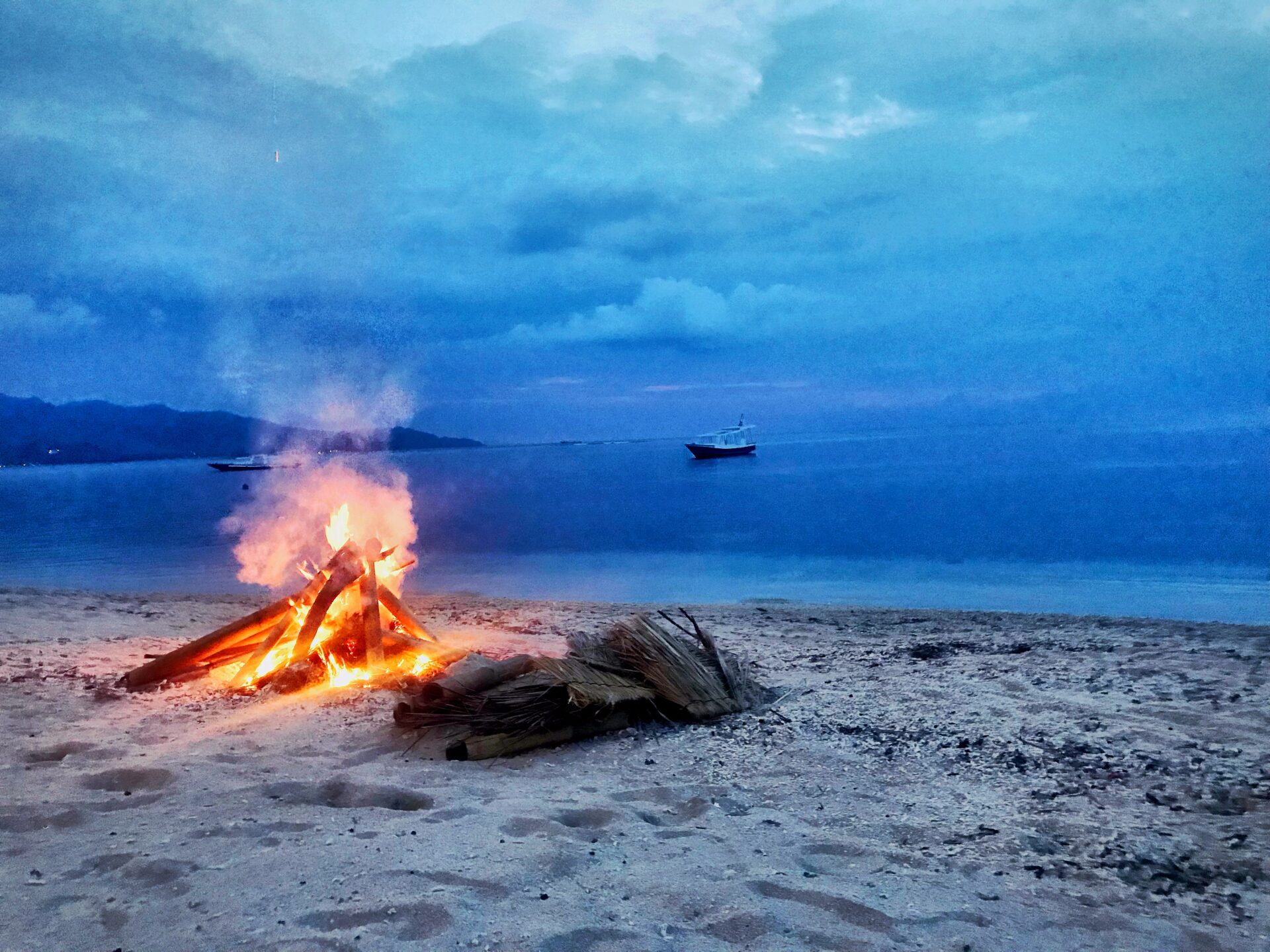 2. Mowie's Bar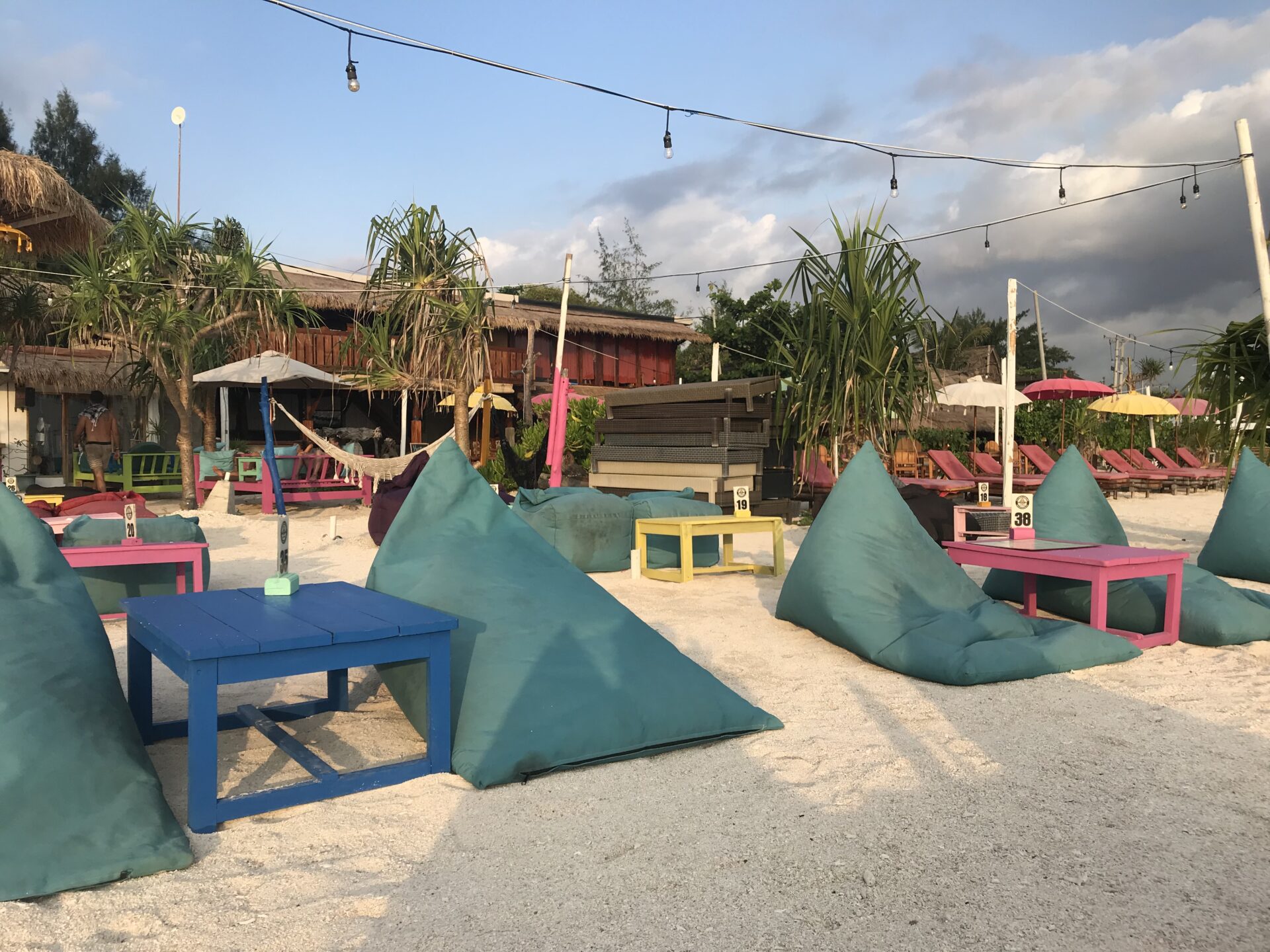 Mowie's Bar is definitely the most popular spot for watching the sunset on Gili Air. I enjoyed the view from here which is where I took the featured photo. What isn't so great is that, because of it's popularity, you will wait a long time for your drinks. Also, their drinks seemed to be the weakest on Gili Air. The mojitos were my favorite thing to order here. It's also the place to order the popular Gili Air mushroom shake (by special request).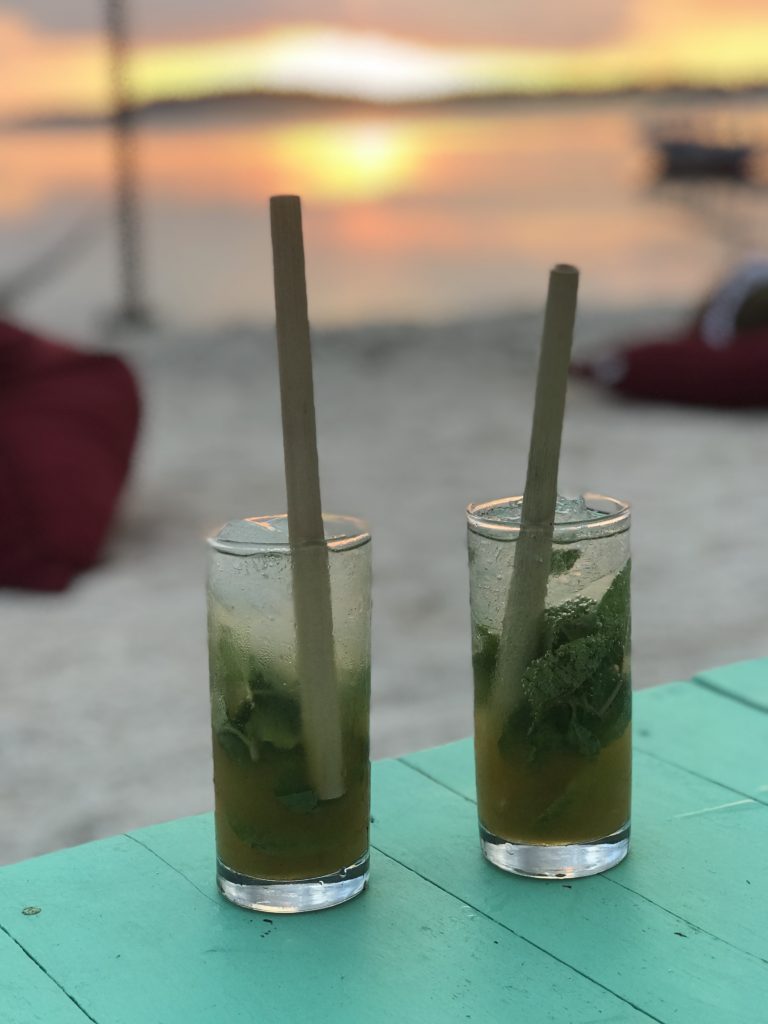 Most of the food options were too Americanized for me, but I did enjoy the stir fry which I ordered on one of the less busy nights.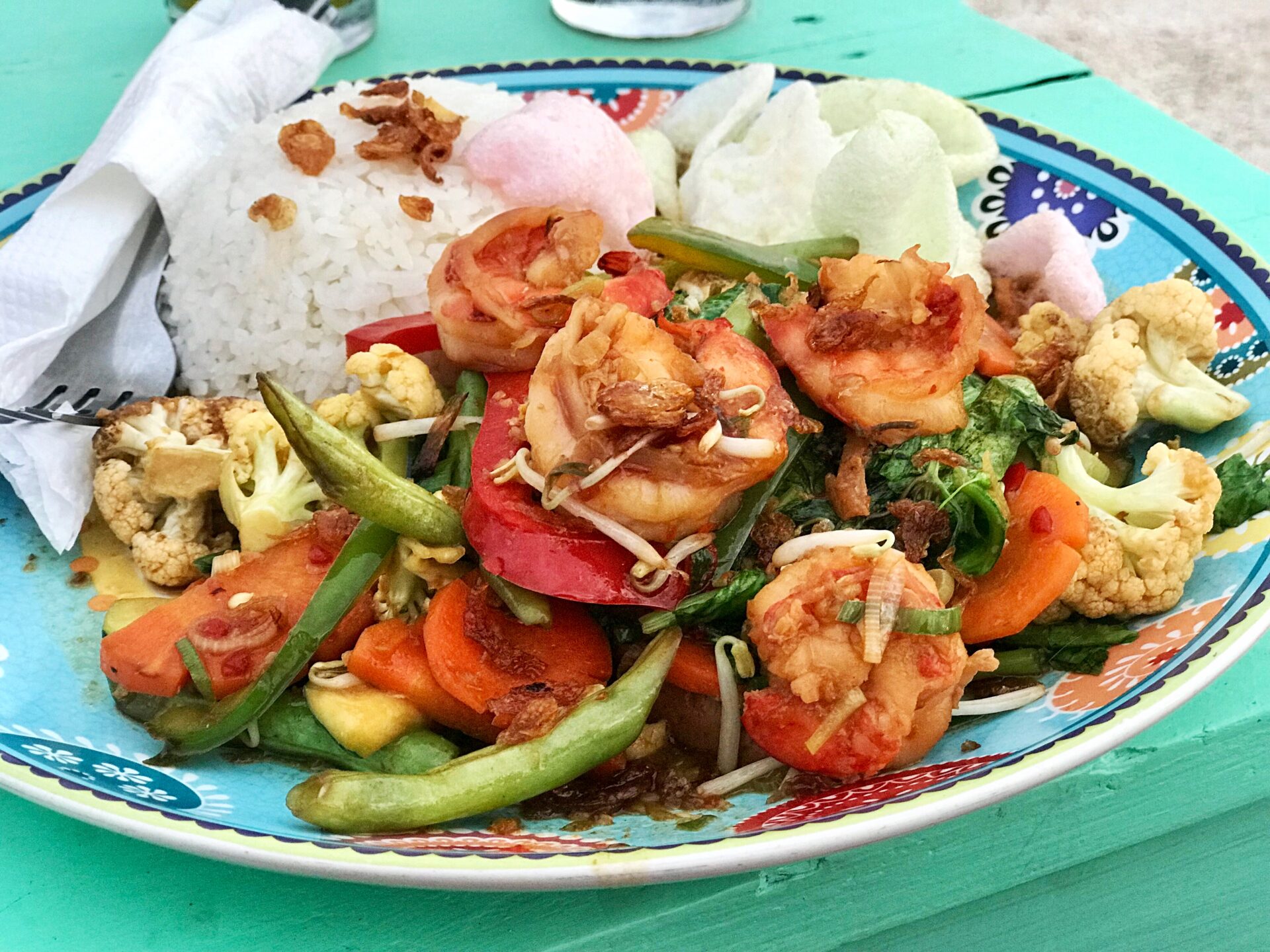 If you're headed to Bali, make sure to check out my restaurant guide to Ubud! 
Like this article? Subscribe and never miss a post!