If You Haven't Been To Sugarpine Drive-In Yet, Than Why Not?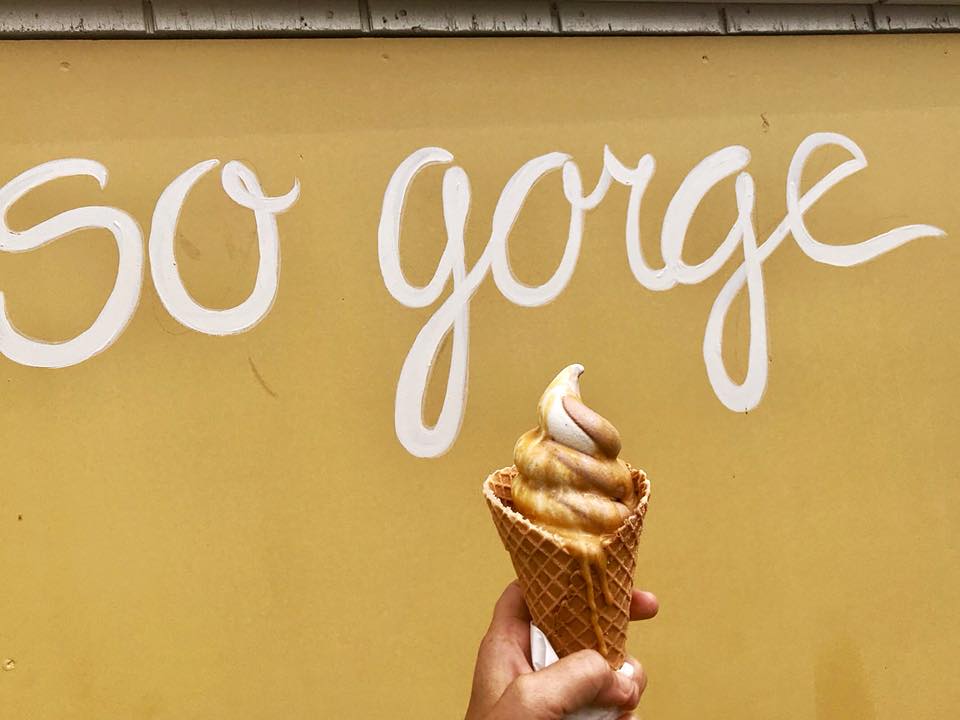 If you're headed to the Sandy River or hiking in the Columbia Gorge, then a stop at Sugarpine Drive-In is an absolute must. The food is both creative and delicious, and the menu changes seasonally to represent the best offerings of the season.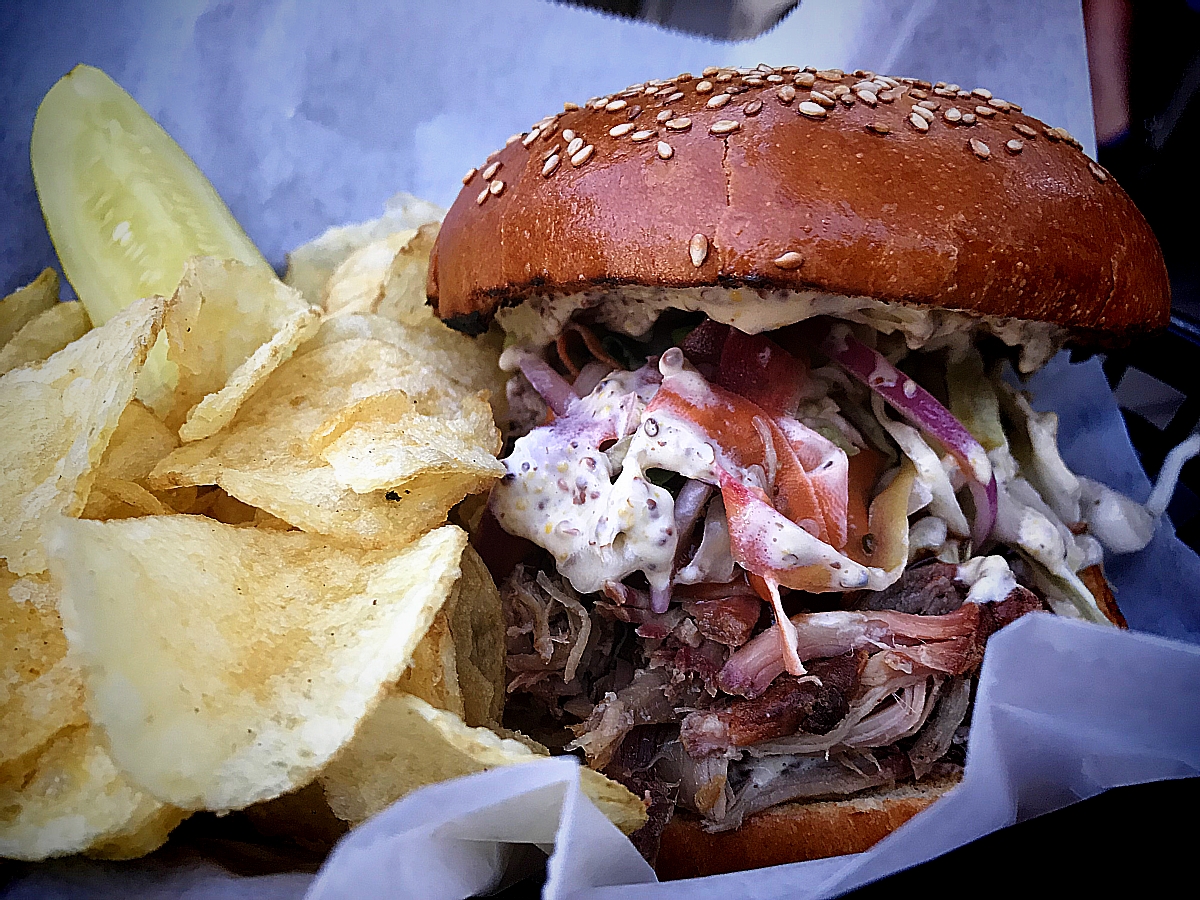 The pulled pork sandwich is delightful. Slow smoked pork shoulder stacks up with seasonal slaw and bbq sauce on a buttery roll. (Ask for extra bbq sauce on the side, to make this sandwich perfect.)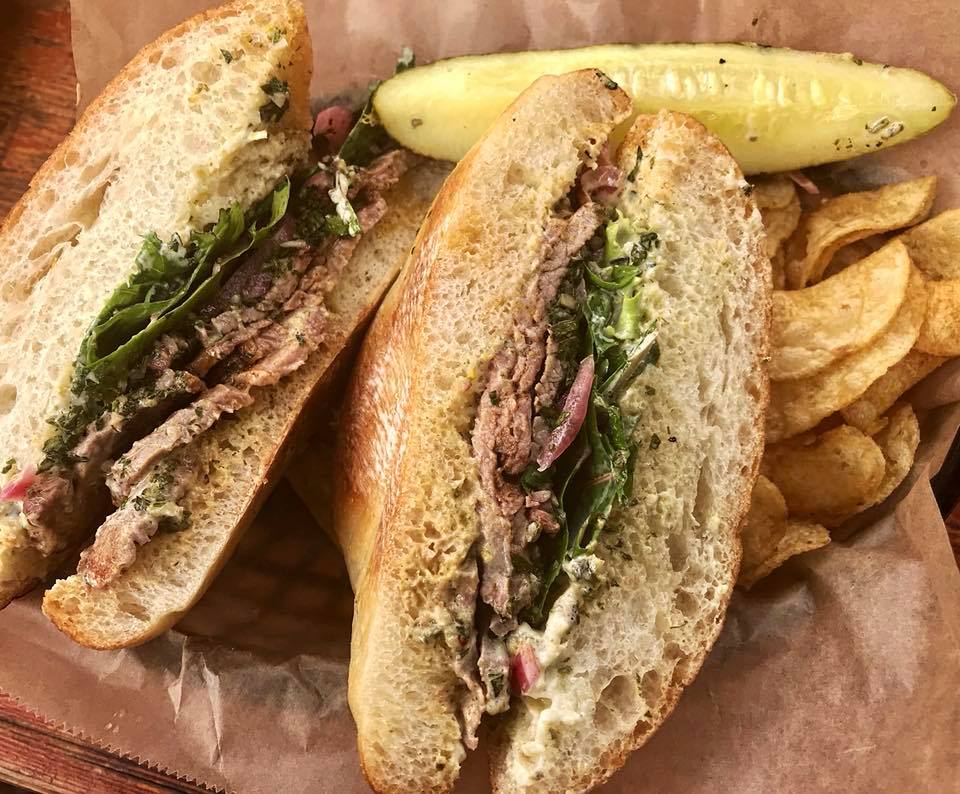 The tri-tip sandwich with lemon aioli is outstanding with its coffee rubbed and smoked beef. And, there is a lovely patio next to the Sandy River to sit and enjoy your food, which is covered with a tent in the rainy weather.
Sugarpine Drive-In has recently changed to the Autumn menu, which I have yet to try. I'm definitely planning on making a stop soon for their clam chower in the sourdough bread bowl. Also, I can't wait to try their seasonal salad, but of course, I'll be topping mine with their pulled pork!
The Ice Cream At Sugarpine Drive-In
Make sure to save room for ice cream. Sugarpine has some of the best soft serve I've ever had. My favorite has been the signature Sugarpine cone, a homemade butterscotch waffle cone with a double portion of vanilla soft serve, maple magic dust and sprinkles. But, right up with that, I also swooned over the miso caramel that I got on a swirled cone on my next visit.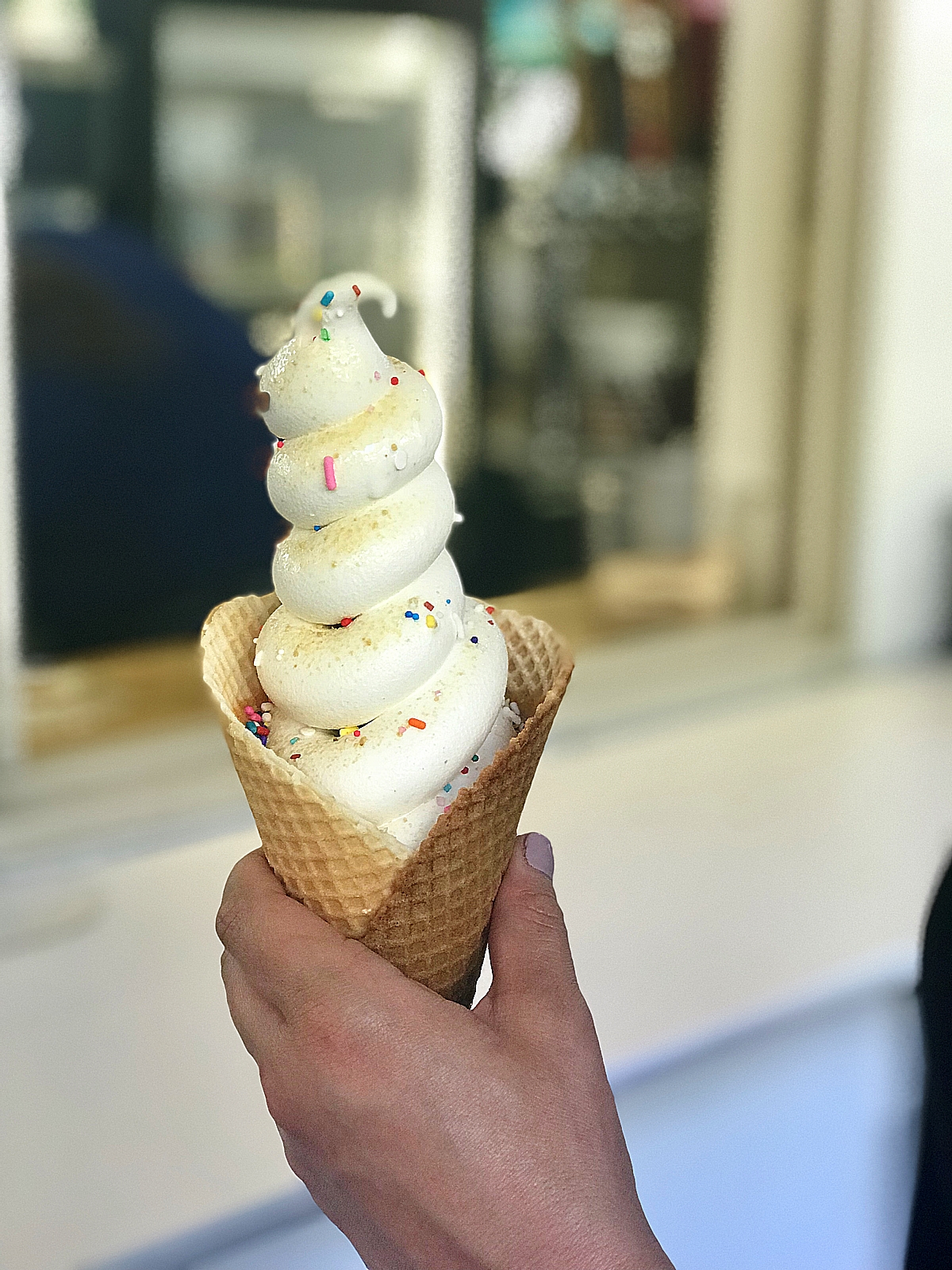 They also have seasonal sundaes, and I loved the matcha green tea sundae that was served with green tea KitKats in the summer. Autumn offers a caramel apple and pear crisp sundae that I can't wait to try. There's even a coconut based seasonal fruit ice cream for those who are dairy free.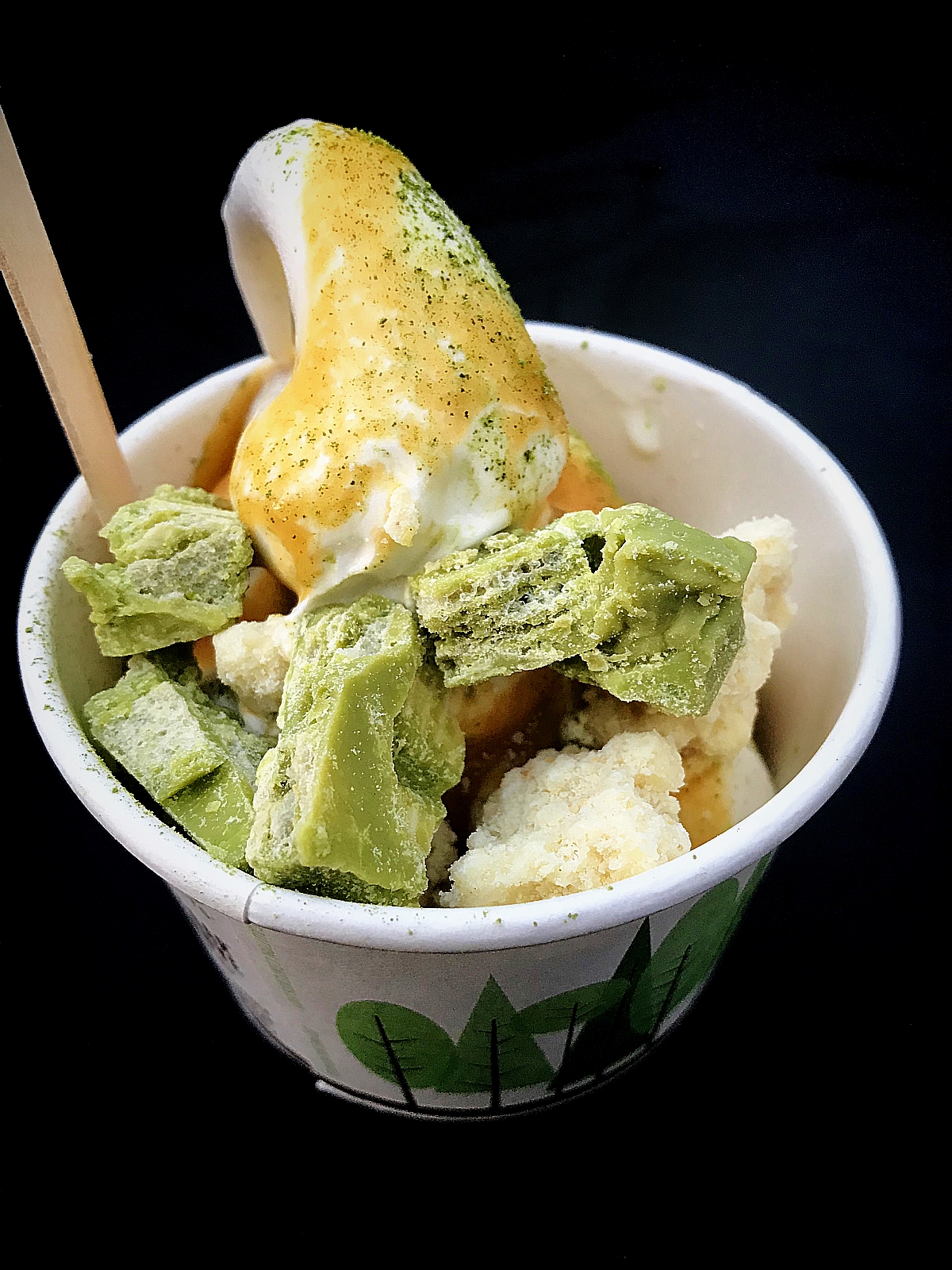 Sugarpine Drive-In also offers beer and cider on tap, $3 Buoy beer cans, Underwood wine cans, and seasonal frozen wine slushies. The service of the staff is also exceptionally friendly. I've been on busy days, and the staff still greets everyone with a friendly smile, and they go out of their way to accommodate. I find myself planning hiking trips in the Gorge just so I can have excuses to stop here. And, I'm sure you will be, too.
1208 E Historic Columbia River Hwy
Troutdale, OR 97060
If you're a fan of pulled pork, make sure to check out my favorite BBQ spots in Portland! 
Like this article? Subscribe and never miss a post!