This San Miguel de Allende Restaurant Has The Best Pozole I've Ever Had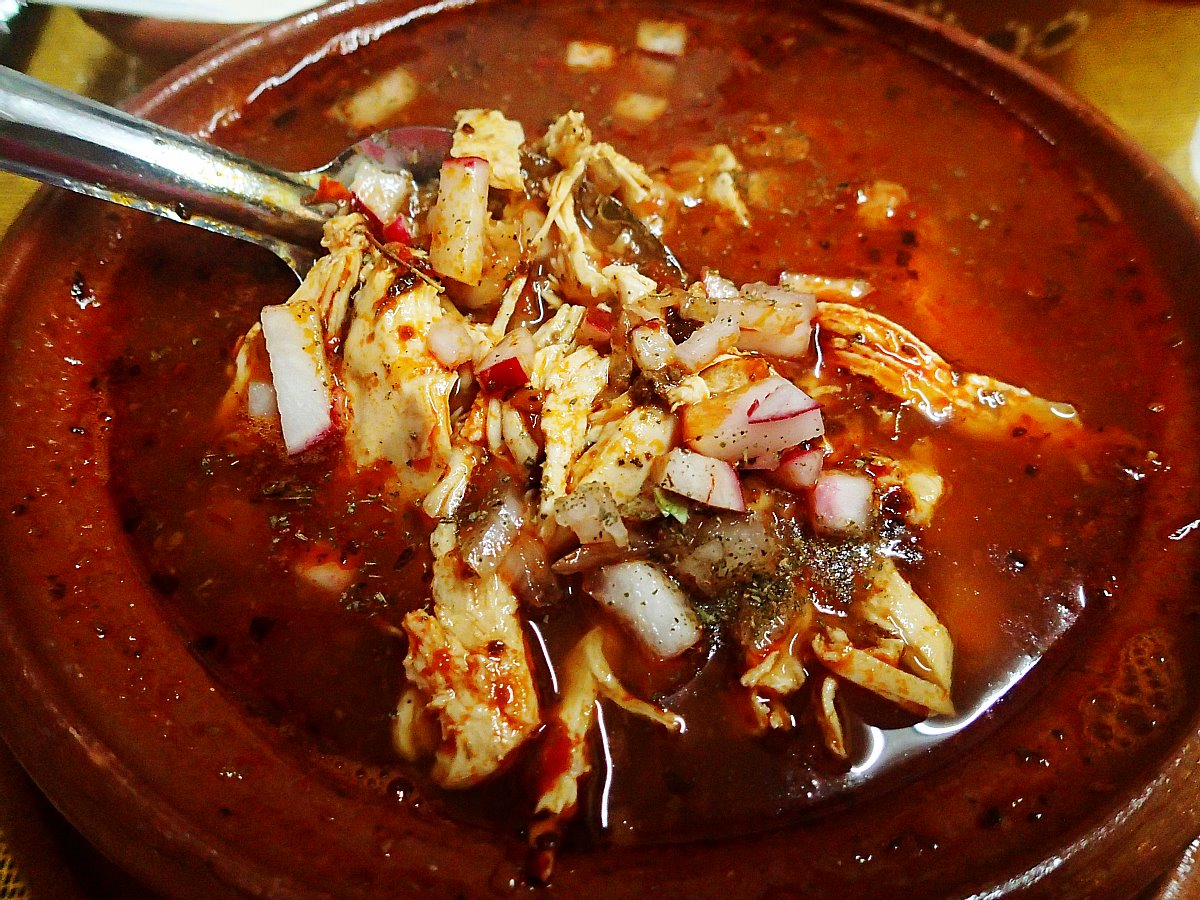 Mmmm….Pozole…just the name warms every part of your body right down to your heart. A good pozole is earthy, rich, warming, soothing, and Mexican comfort food at its best. If you haven't had pozole, it's a soup made with hominy, a red or green sauce, and chicken or pork. You garnish the soup with radish, onions, lettuce or cabbage, avocado, oregano, and a squeeze of lime. Tostadas served on the side are the perfect accompaniment on a chilly evening. It made my night to find that the best pozole was found right here at a San Miguel de Allende restaurant.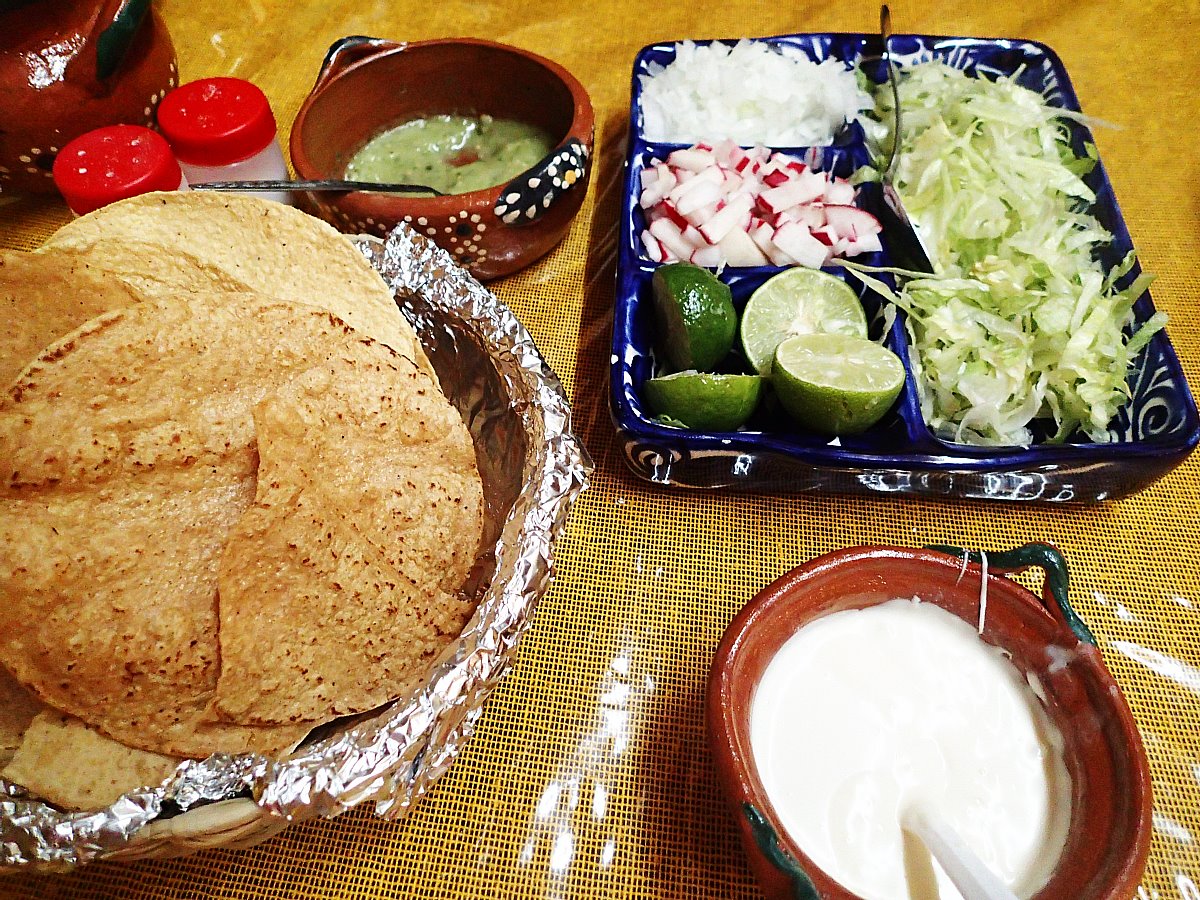 The San Miguel de Allende Restaurant That Makes It Best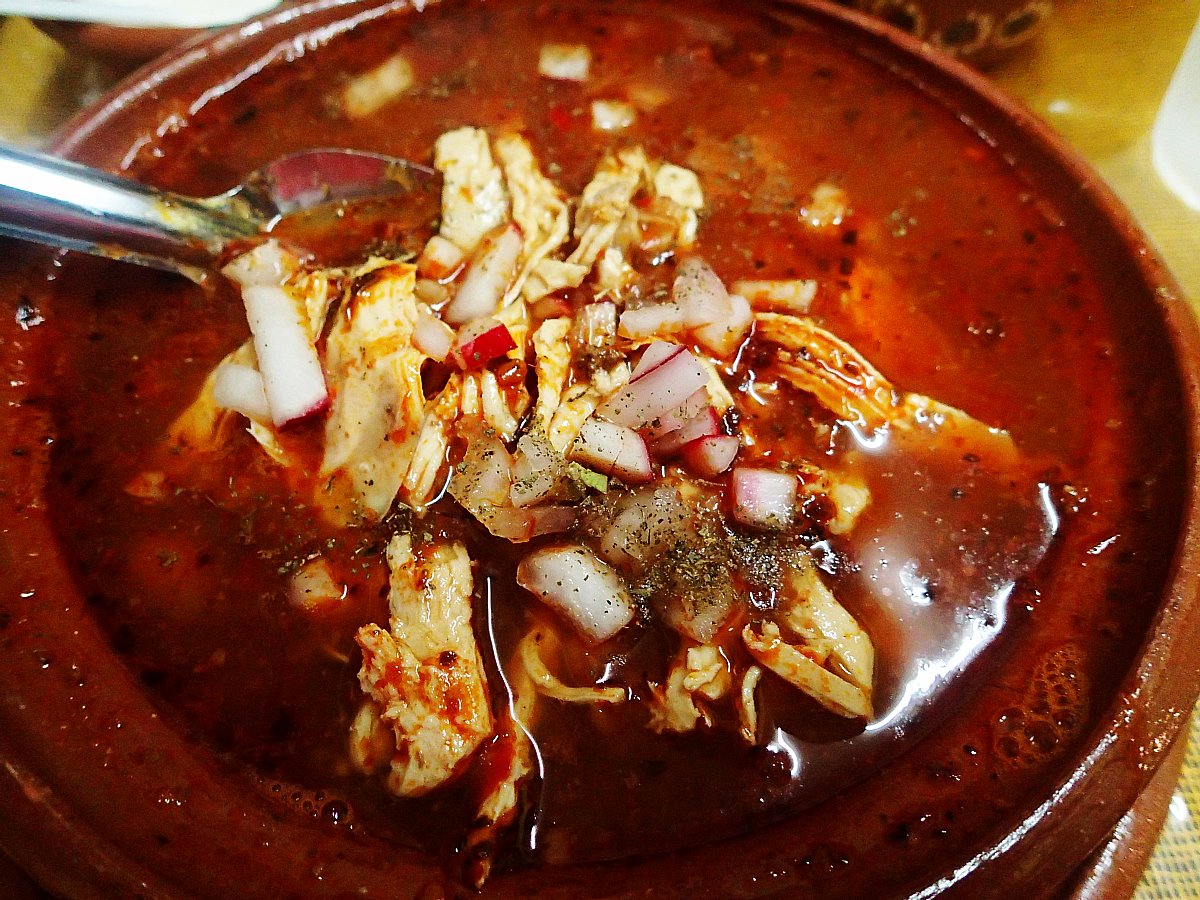 Pozoleria 4 Antojitos Mexicanos looks more like a house than a restaurant. The sandwich board outside announcing pozole and the writing on the windows announcing other dishes the restaurant serves alerted me to the fact that some serious pozole was going on here. This place is a true hole in the wall with the owner's kids serving your food. Oh, the cuteness! With only two tables, you feel more like a guest in the owner's house than a diner at a restaurant. The San Miguel de Allende restaurant scene seems to have most hipster style restaurants popping up, so I was glad to find this one that made me feel like I was still in Mexico.
Pozoleria 4 Antojitos Mexicanos serves both red and green pozole, and either pork or chicken. My friend that I dined with had the green which was also delicious. We also had chicken flautas. They also make quesadillas and other antojitos. It was very affordable with a bowl of pozole, 2 flautas, and a bottle of water costing 70 pesos (about $3.75 USD). When I'm craving pozole, this will be the place I return to. However, the hours are limited. They are only open Thursday-Saturday from 5-11pm.
Location: Calle Mario Talzuera #1 in Col. Guadalupe
Telephone: 415-107-9551
If you're inspired to make pozole at home, I recommend this recipe by Nancy Lopez-McHugh.
Like this article? Subscribe and never miss a post!