The Portland Food Cart You Should Know About
I always say when dining out, "don't give me dinner, give me an experience!" I definitely found an over the top experience at the Portland food cart, Wild North. It's the only food cart in Portland that I know of where you can have dinner around a campfire. Their menu really showcases the flavors of the NW woods, and the ingredients they use are locally sourced.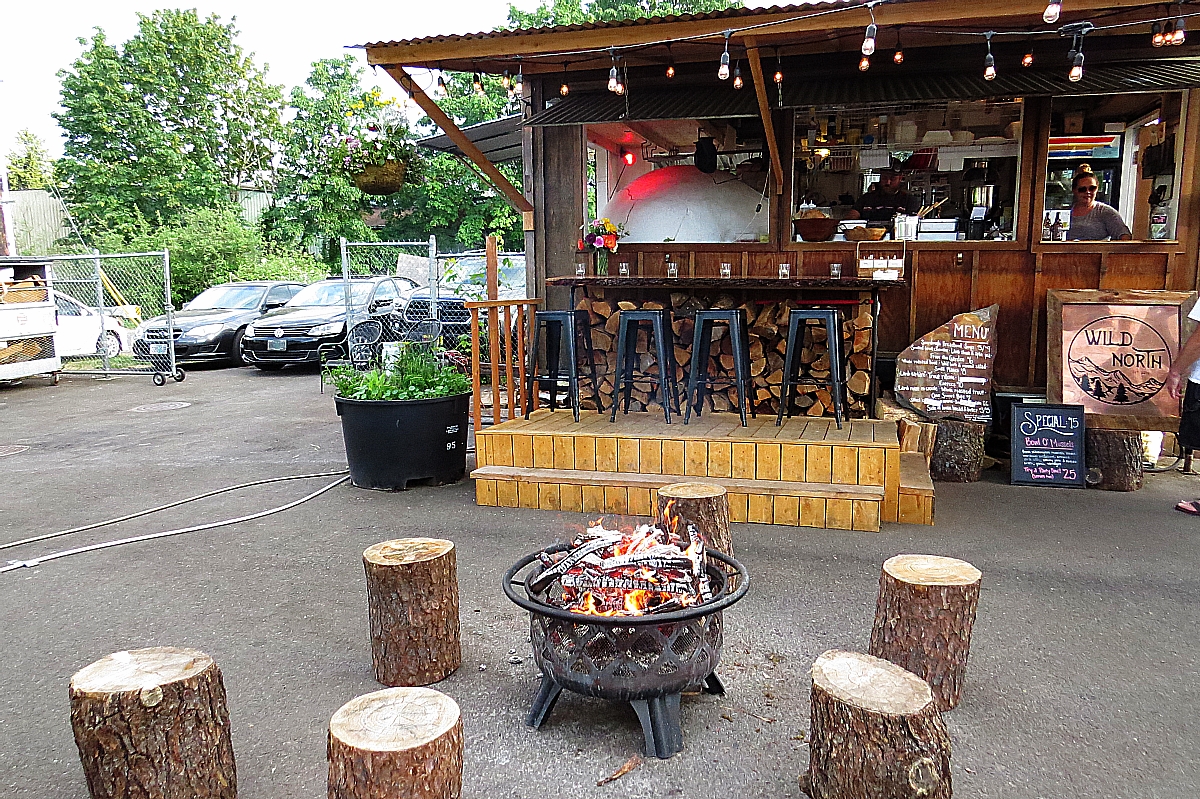 What Makes Wild North Unique
Everything at Wild North is made from scratch. They even make their own sourdough bread, which is some of the best sourdough that I've eaten. Their menu just changed for the season, but when I went, I had an incredible smoked rainbow trout chowder in a sourdough bread bowl. I loved the crunch from the house made potato chips that garnished the top.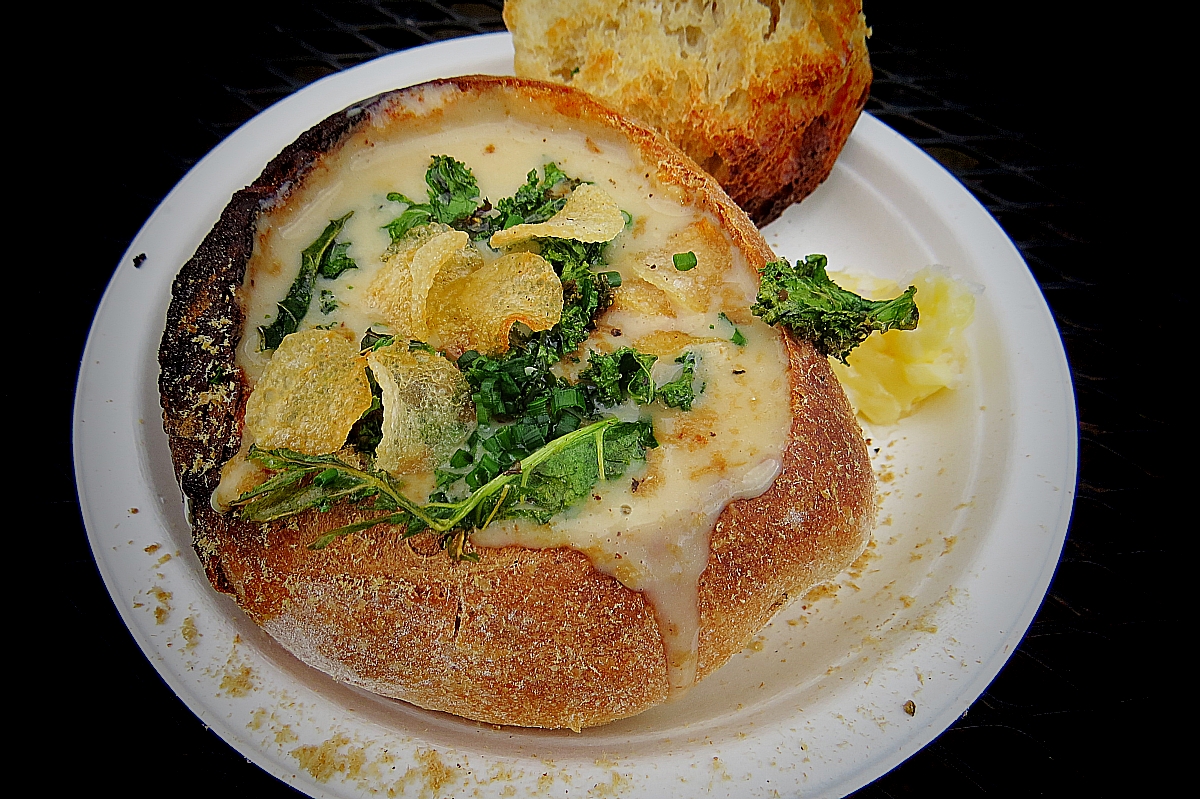 The whole roasted beet was an awesome treat, too.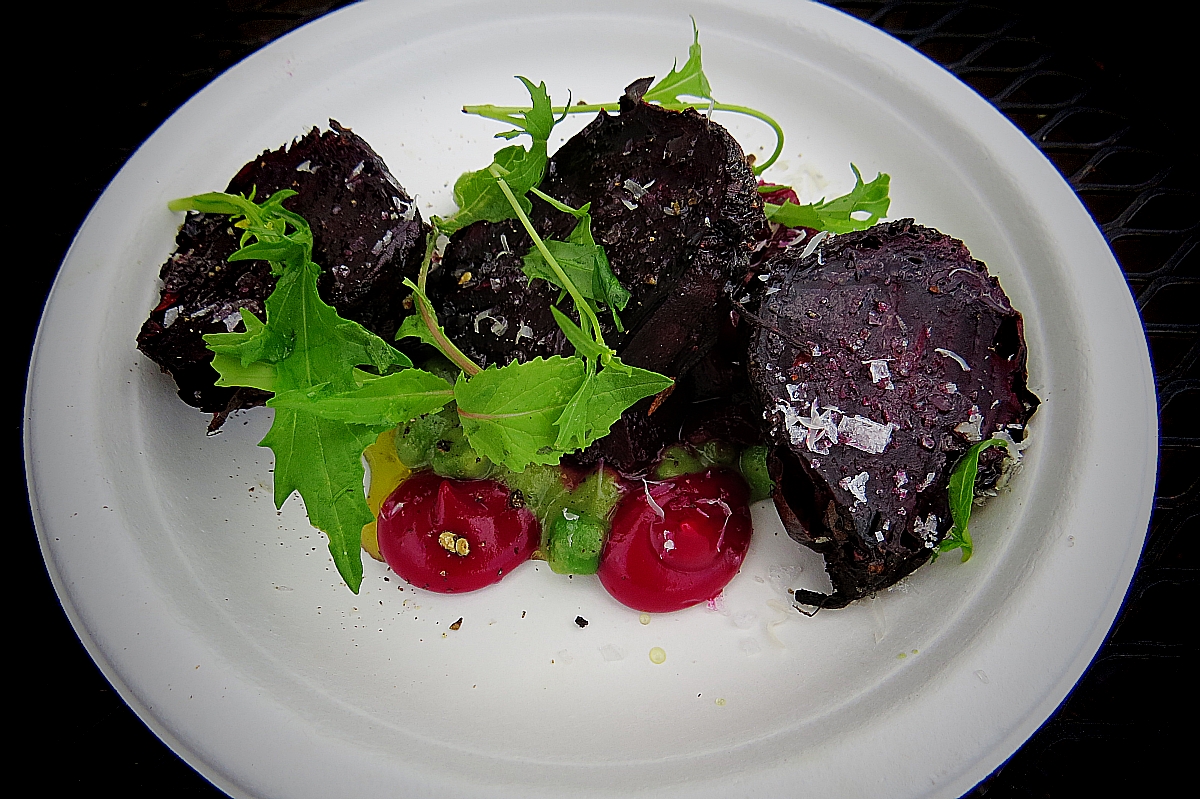 But, the dish that really blew me away was the lamb tartare, served in puff pastry, with a smoky cured grated egg yolk. This was a dish that you would normally find in an upscale restaurant (usually you have to dress up to eat this kind of food), so sitting in front of a campfire at a food cart, made it all the better.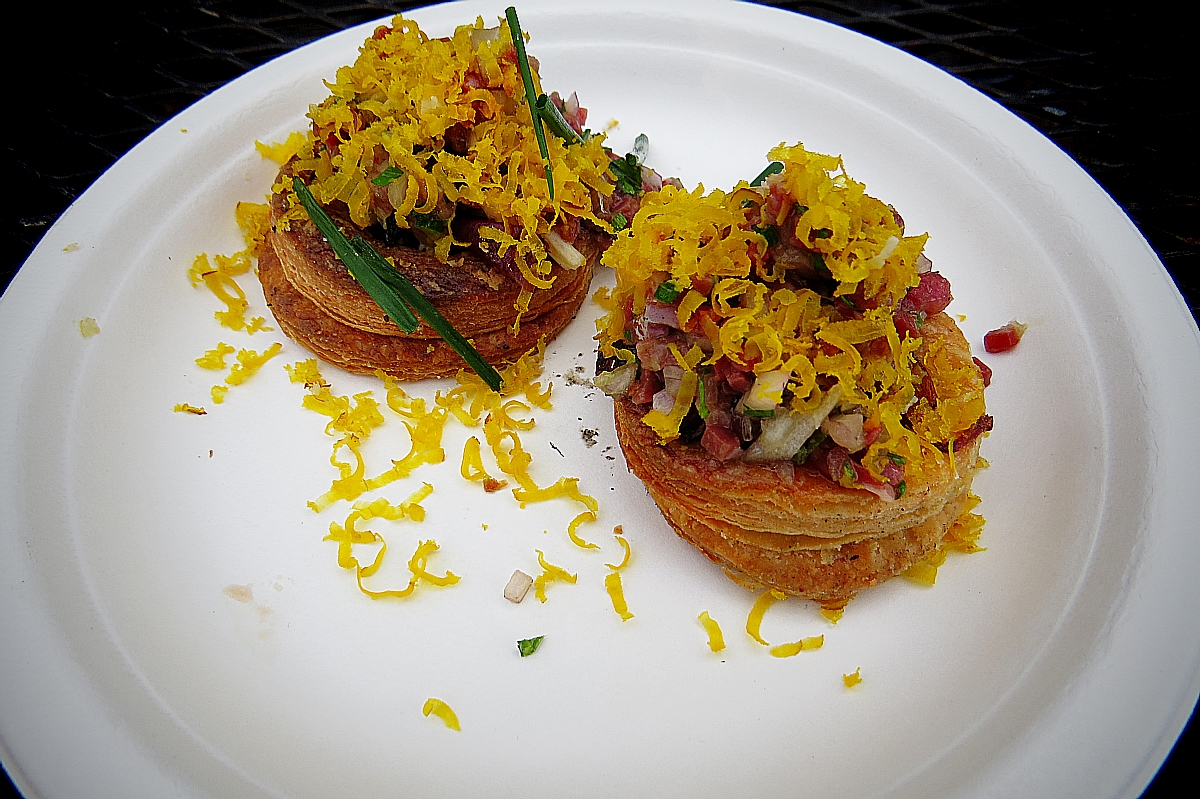 Even the salad (wild herb and mizuna) at Wild North was impressive. The freshest of ingredients and a perfectly balanced dressing made this a salad to remember.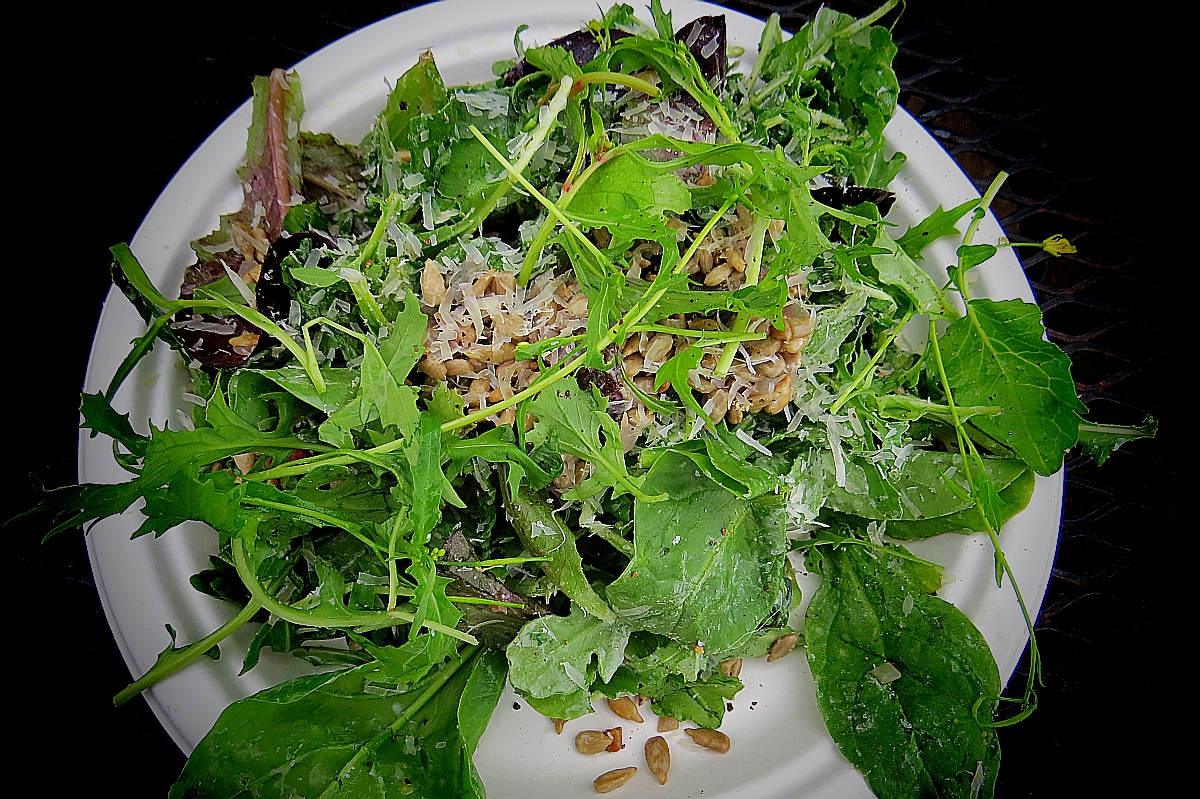 The whole rainbow trout stuffed with bourbon wild mushrooms and butter poached radishes was a dish I'm glad I got to experience. It was perfect in every way.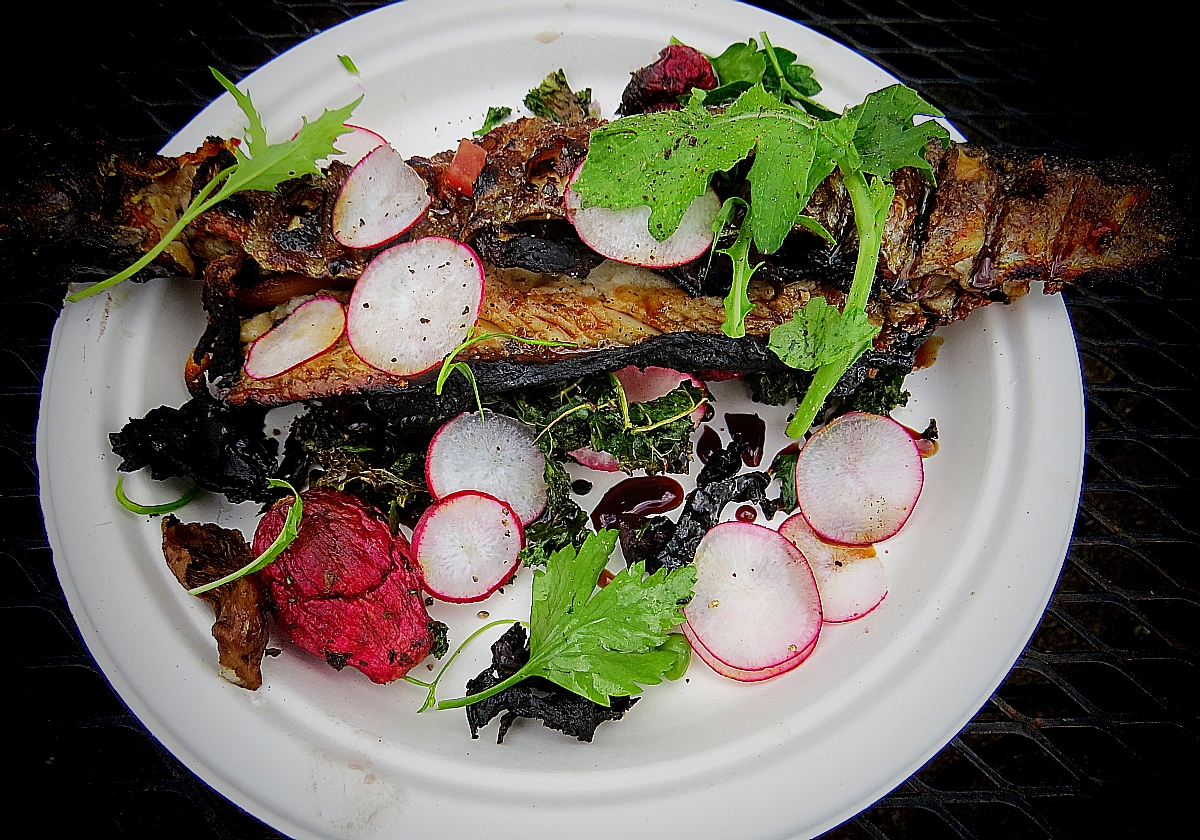 Dessert For Your Inner Child
The final touch which really made my inner child smile was getting to make S'mores for dessert. The marshmallows were homemade and really made for a nice treat.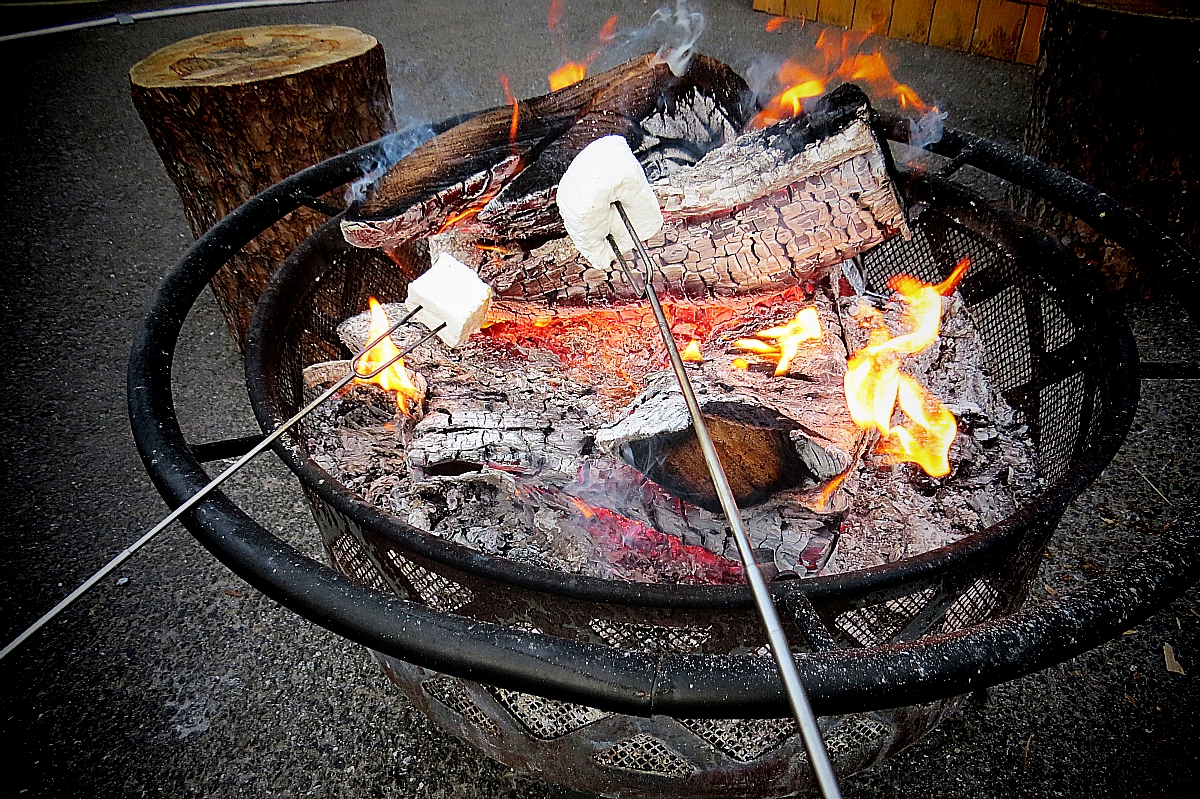 This is not the type of meal you should eat and rush off after. This is the kind of meal that makes you want to linger over, tell stories around the campfire, and ponder over the sweetness of life. And, isn't that the best part of the meal, anyway? To me, any meal that makes me want to sit and absorb the experience afterwards is the ultimate in what good food should do. And, this Portland food cart does just that.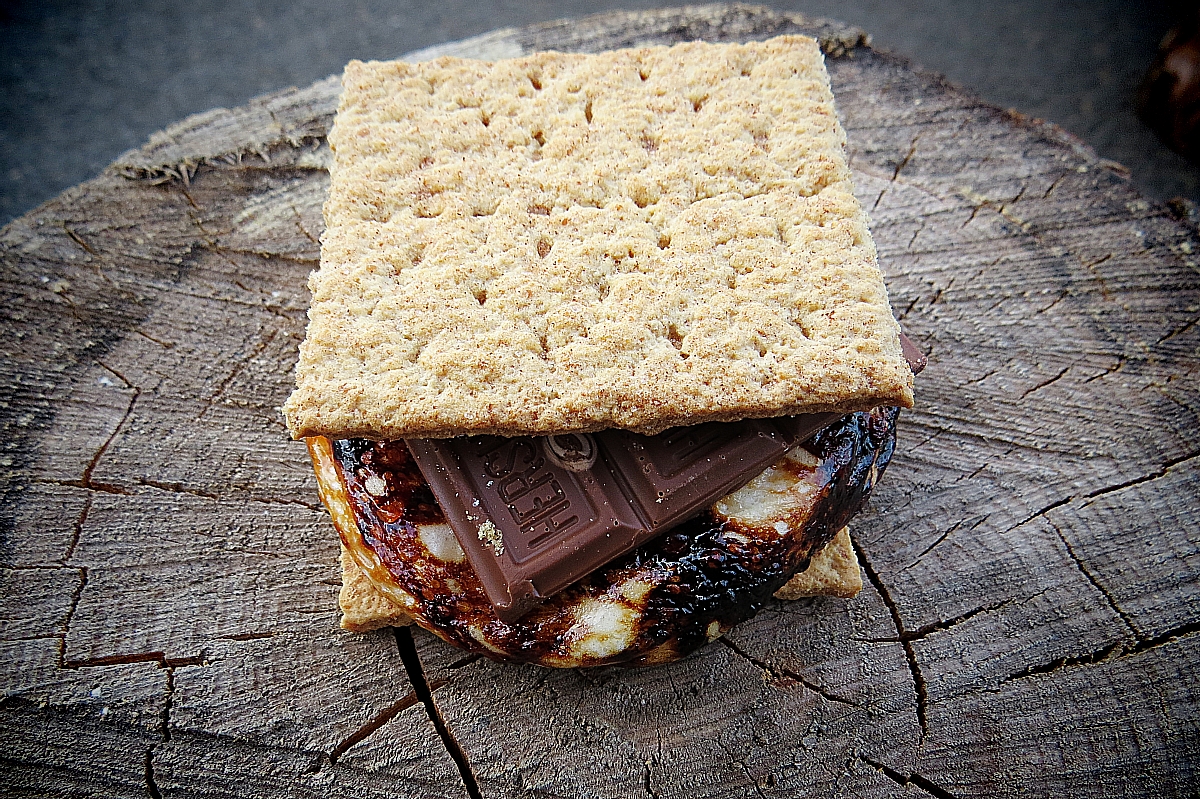 930 SE Oak St, Portland, OR 97214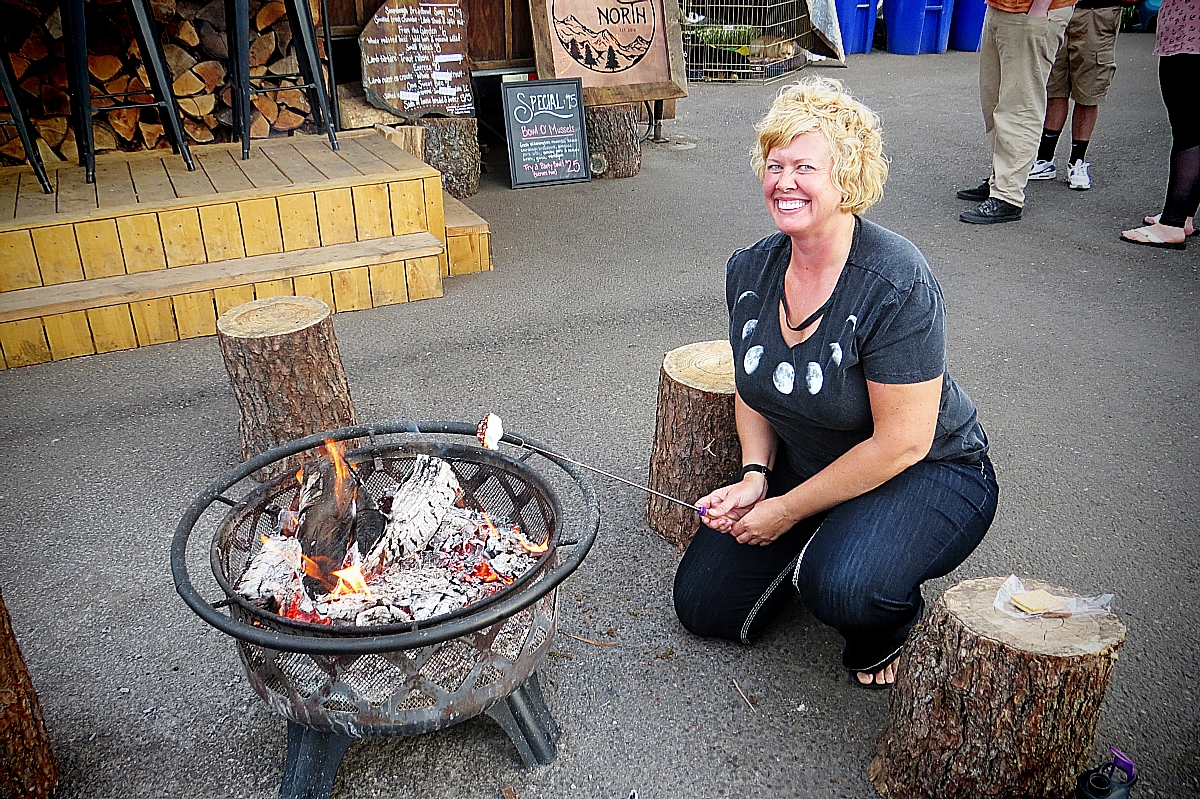 Like this article? Subscribe and never miss a post!