Why Michael Jordan's Steakhouse Will Make You Swoon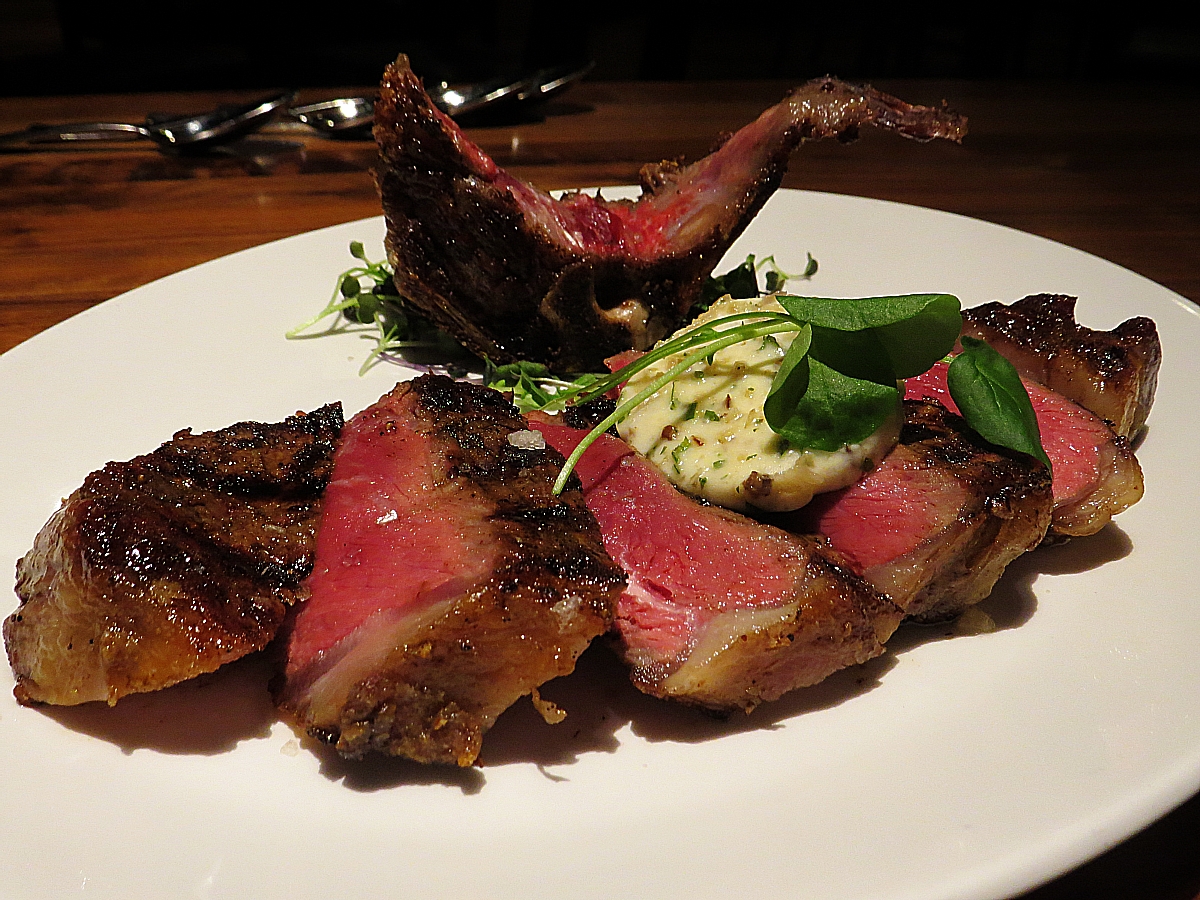 Pay attention, Portland foodies! If you live anywhere near Ridgefield, Washington and are a steak lover, I highly recommend a drive out to the ilani Casino Resort to experience what is one of the best steakhouses I've ever been to. Michael Jordan's Steak House is an elevated experience of your usual steak house. What I appreciated the most is the General Manager, Brian Napiany has done a wonderful job not just to give you a true steak house experience, but to give you a Pacific Northwest experience. In true Pacific NW style, the dishes are focused on locally sourced, seasonal ingredients. So, when I was invited to be a guest to sample their offerings for the night, I had to say yes. I was not disappointed.
The Ambiance At Michael Jordan's Steak House
I'll be honest when I found out that Michael Jordan's Steak House was located inside of a casino, I was a little skeptical. I was afraid the atmosphere might be loud, but the Steakhouse, located towards the back of the casino was a reverent haven and was quieter than most noisy restaurants that I go to in Portland. I also liked the cozy arrangement of the booths which faced outwards to the rest of the restaurant, so no one has to have their back to the rest of the room. It also provides for romantic seating if you're on a date. The lighting is beautiful. Dim, but nice spotlights over the table, so you can actually see the food that you're eating. It seems they've thought of everything for your comfort here.
The Drinks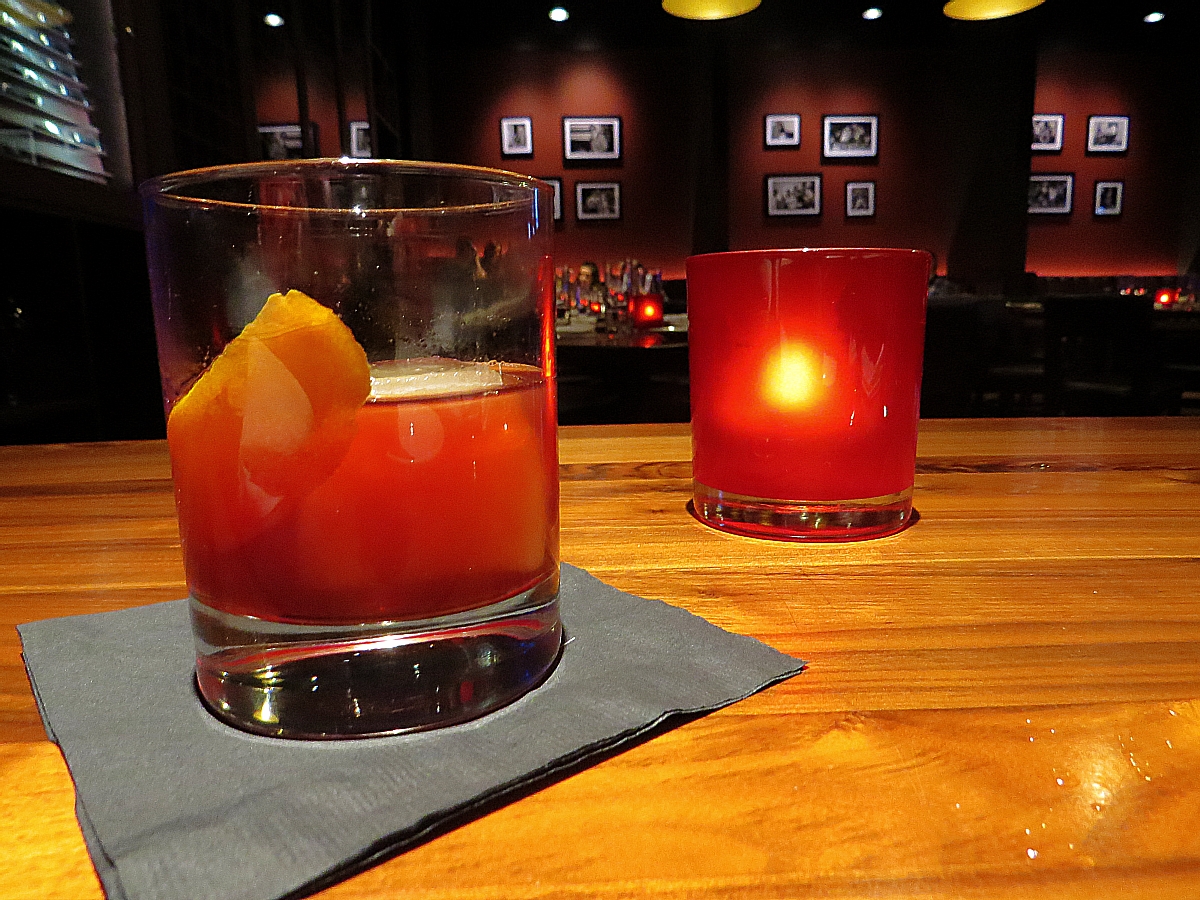 I was smitten by the drinks at Michael Jordan's Steak House. I'm a bourbon lover, and they offered some very creative cocktails. (If you're at the casino, and don't have time for dinner, do yourself a favor, and at least go in for a drink!) My favorite drink was the Smoke 'Em If You Got 'Em Old Fashioned. They go to a lot of trouble to make the orange water smoked ice cube that's in the cocktail, and it's make with house-smoked grapefruit and bourdeaux cherry infused Old Forester bourbon. So unique and creative!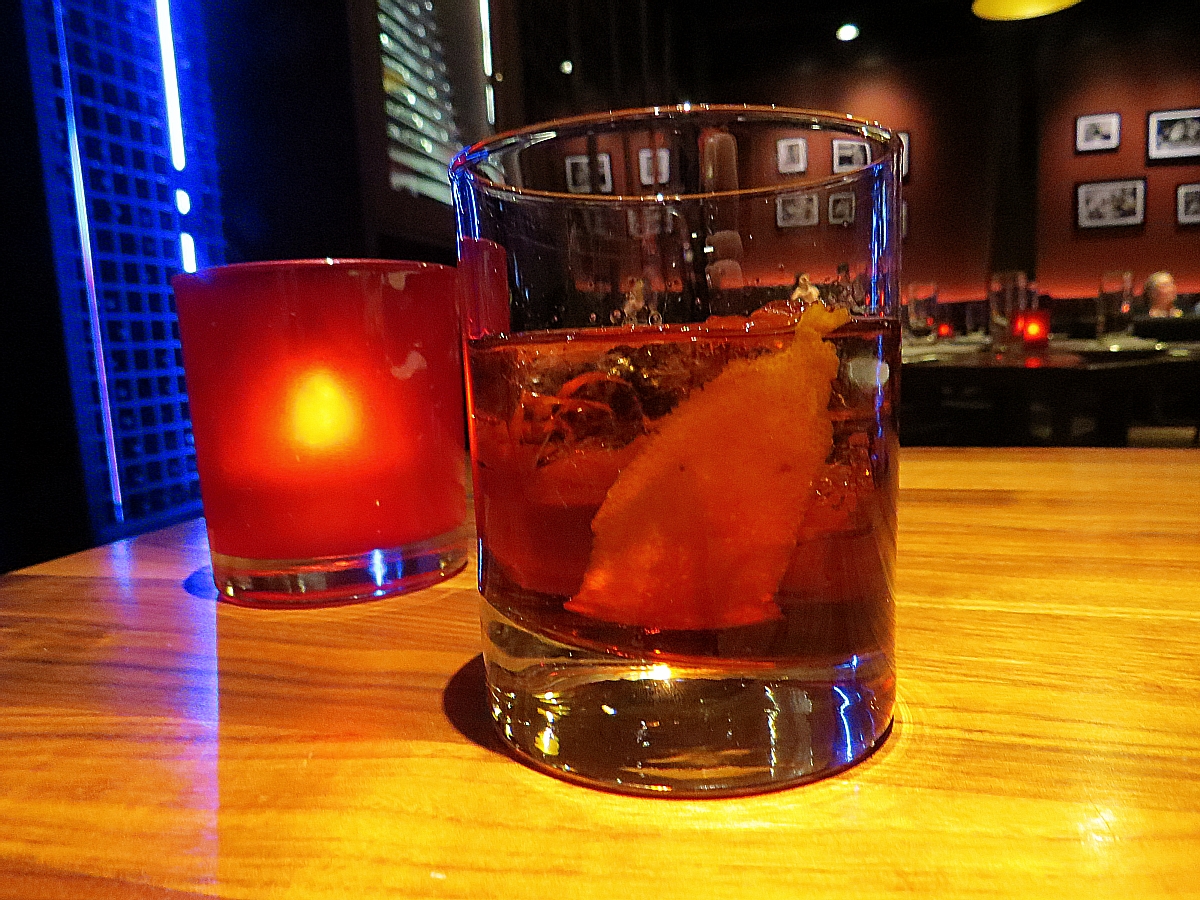 My other favorite was Bob Moore's Wild Ride made with bourbon, campari, and chocolate bitters. If you're a bourbon fan, you will love being here because the menu offers pours of many hard to find bourbons that I haven't seen anywhere else.
And if you're not a bourbon fan, there are plenty of other creative cocktails on the menu. The wine list is also extensive with many featured Pacific NW favorites.
The Food At Michael Jordan Steakhouse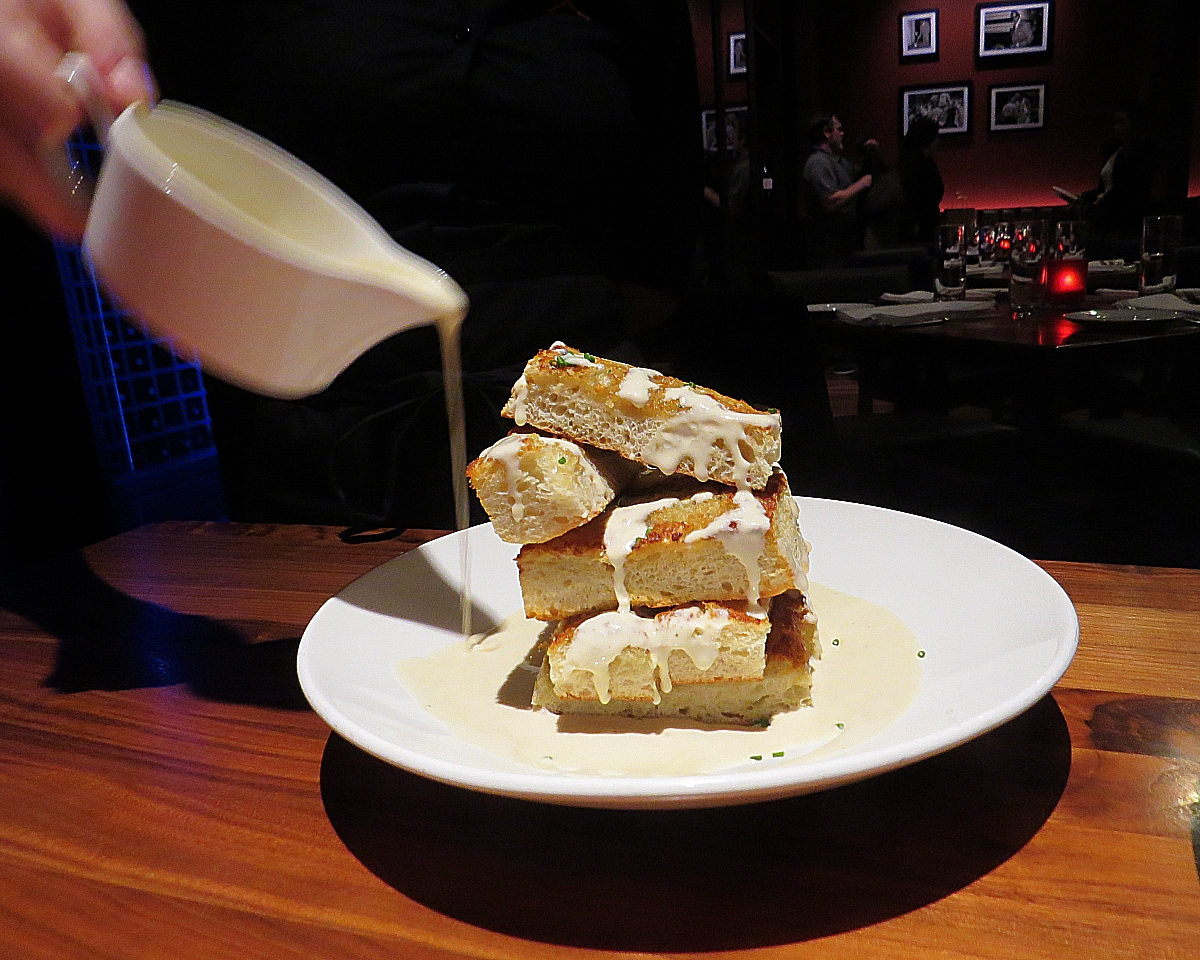 Just when I was already swooning, they brought our first appetizer. The garlic bread Rouge Creamery blue cheese fondue, poured tableside, is an absolute must! I mean, can all meals please start this way? Incredible!! Perfectly crunchy warm garlic bread swimming in just the right amount of creamy cheesy goodness.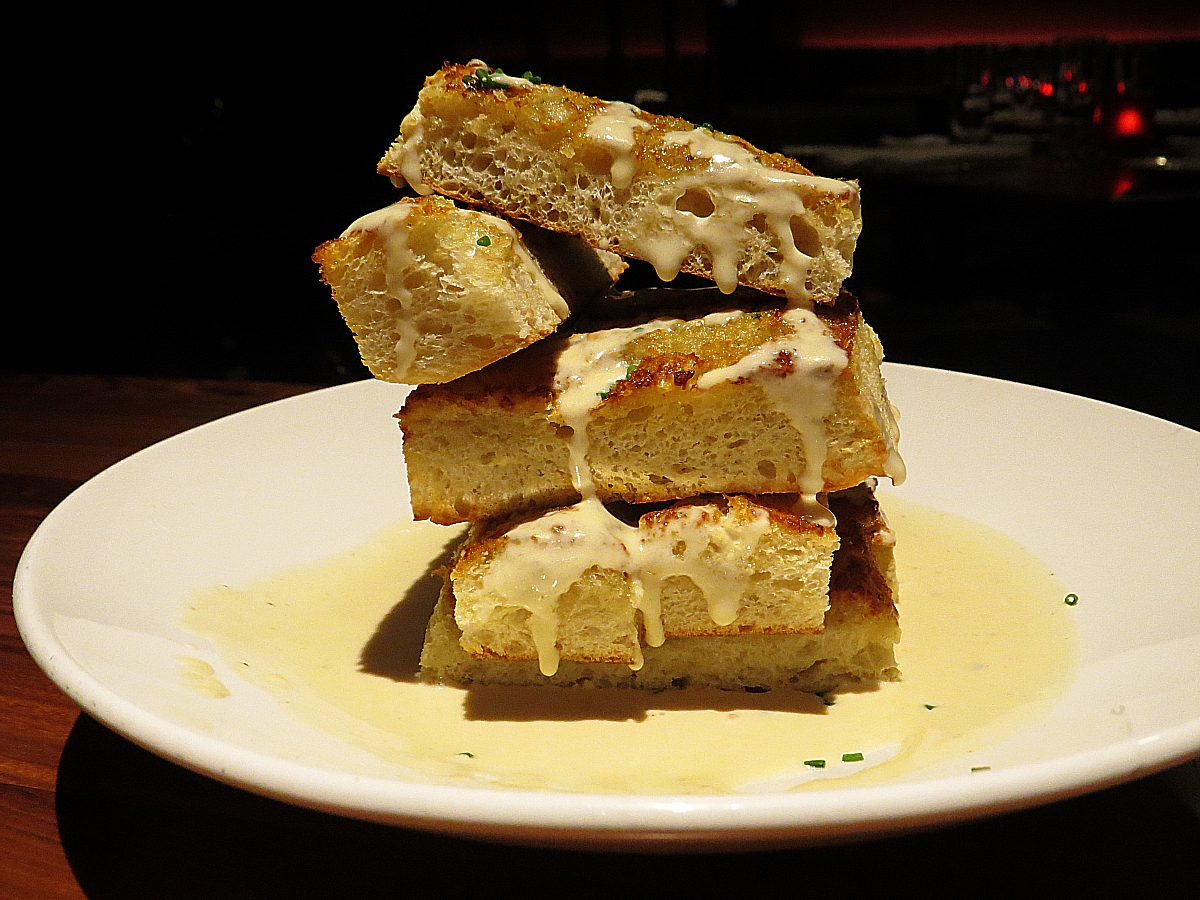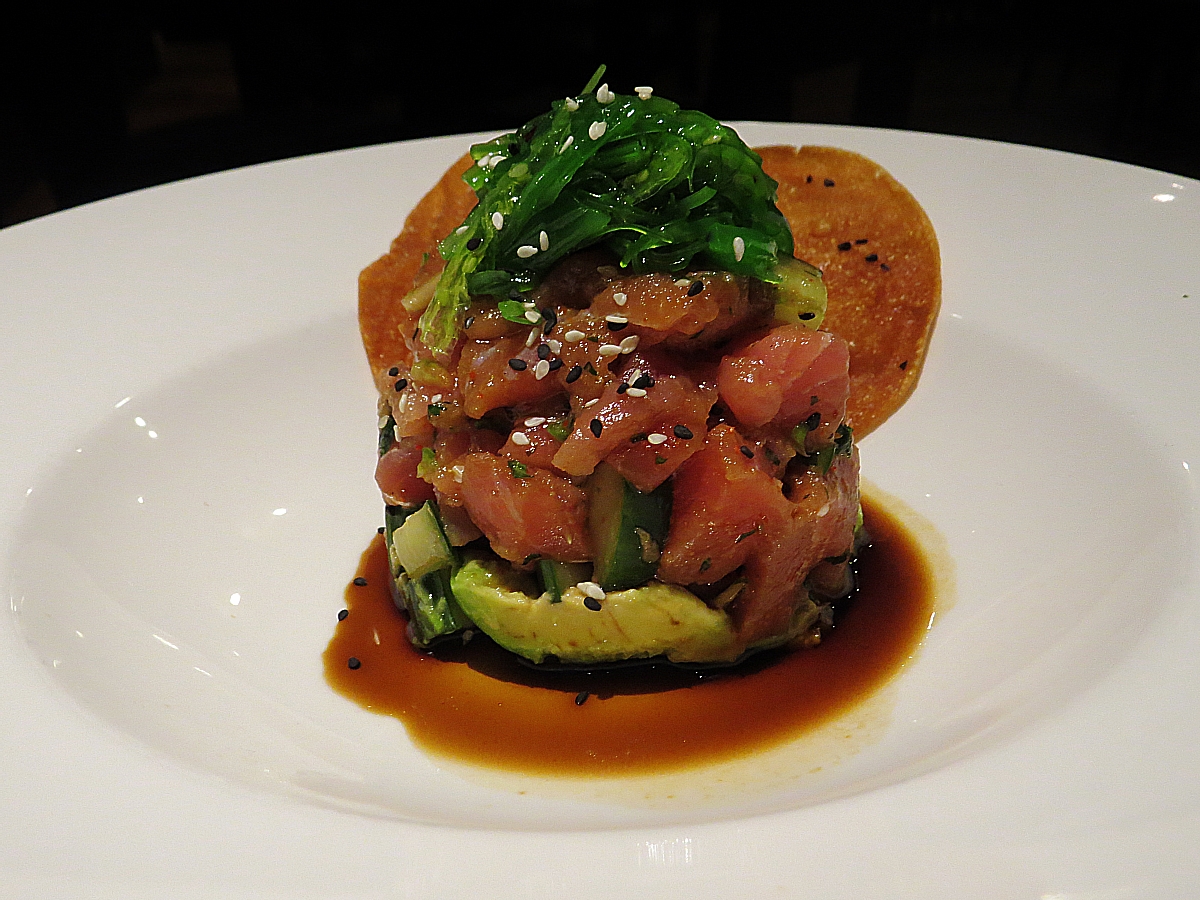 Next, we had the ahi tuna poke with wonton crisps, and it was a great poke. A nice gingery soy sauce complimented the ahi, and was a great starter. There are many great appetizer choices such as a Colossal crab cake, wagyu meatballs, traditional steakhouse battered onions rings, and a chilled shellfish platter.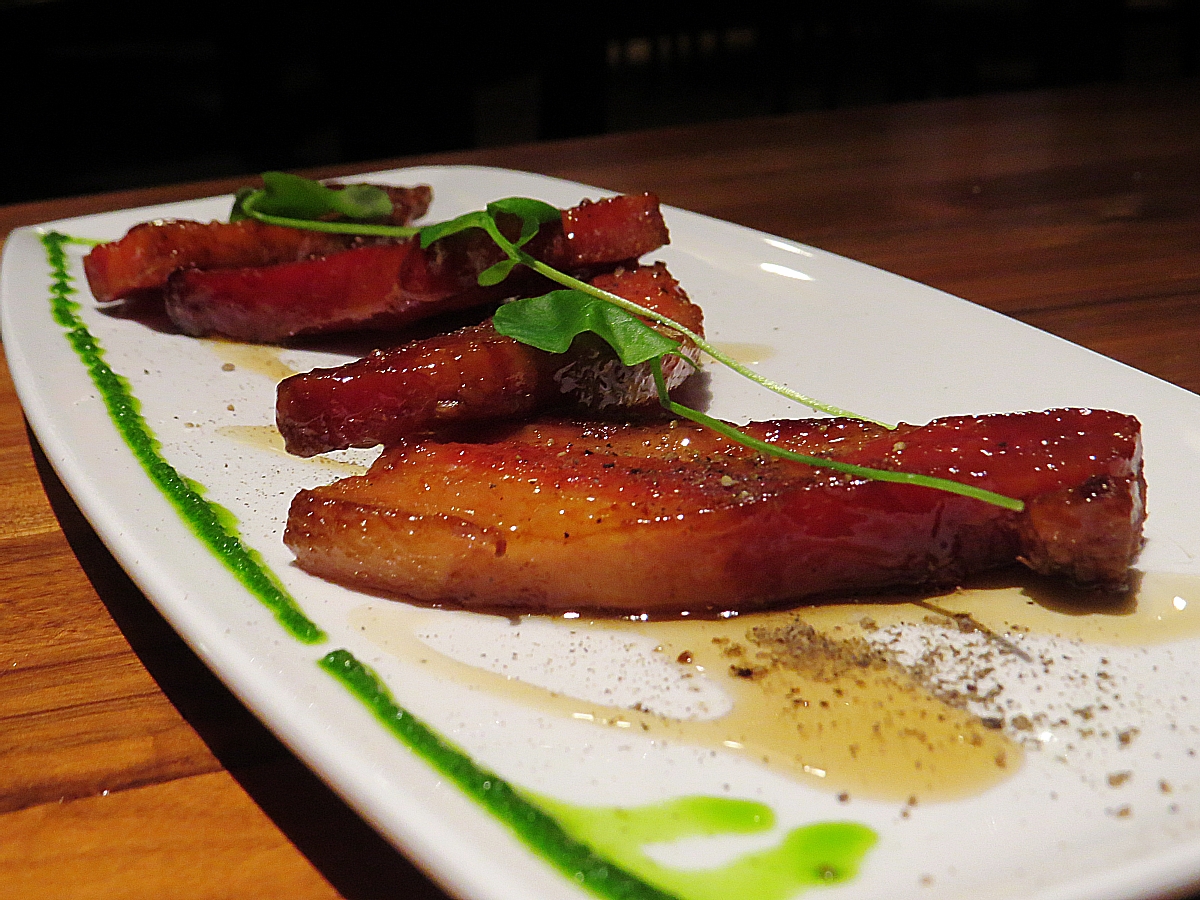 Then, it was absolute swoon time again. Another must order is the double smoked bacon with a black pepper maple glaze. Think bacon candy, and that's what you get here. Oh my!! The smokiness makes this bacon oh so good, and we didn't want to stop eating it. Well, actually we didn't. We ate every bite.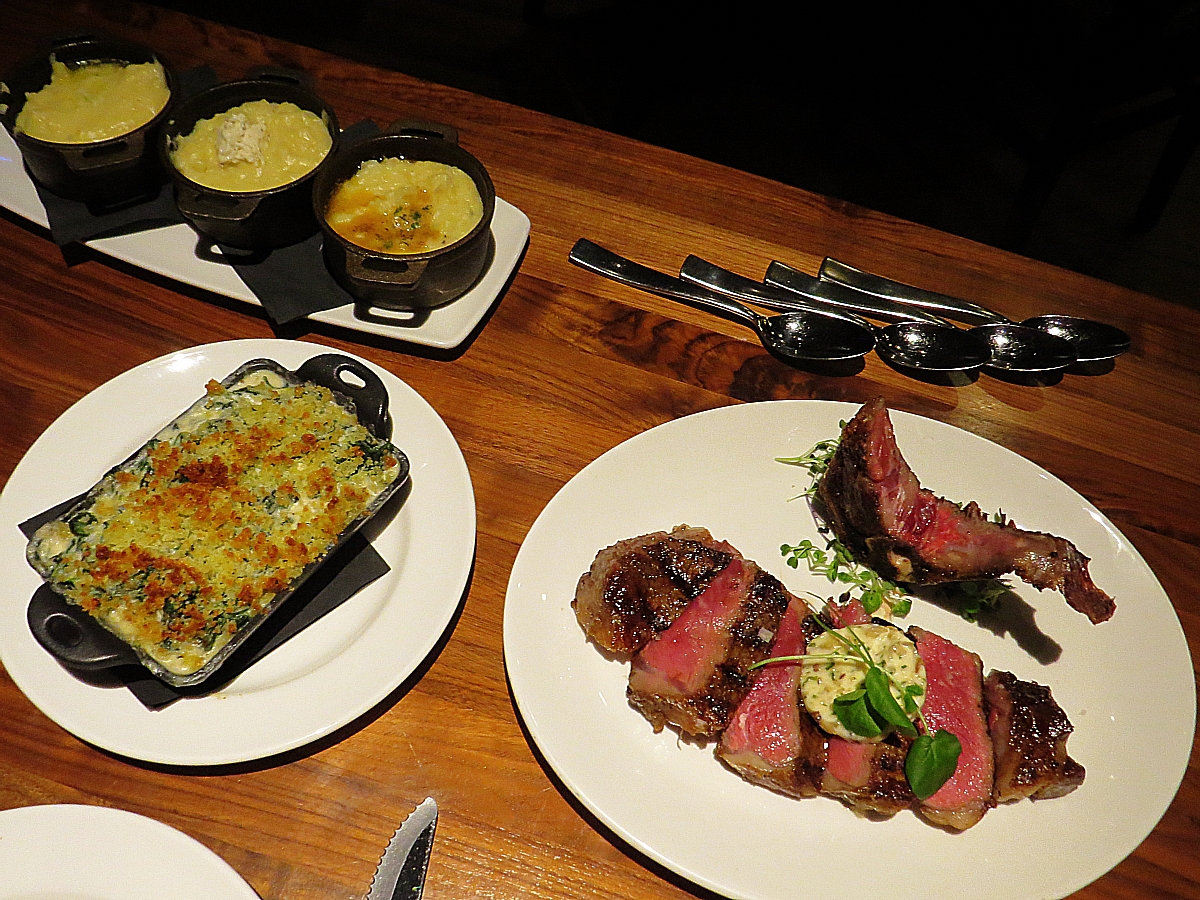 And, then for the steak! This was definitely the divine wow. We opted for the special which was a bone in New York strip steak with bone marrow butter. Let me just tell you, the bone marrow butter was everything. We asked for more, and pretty much had a pat of butter with every bite.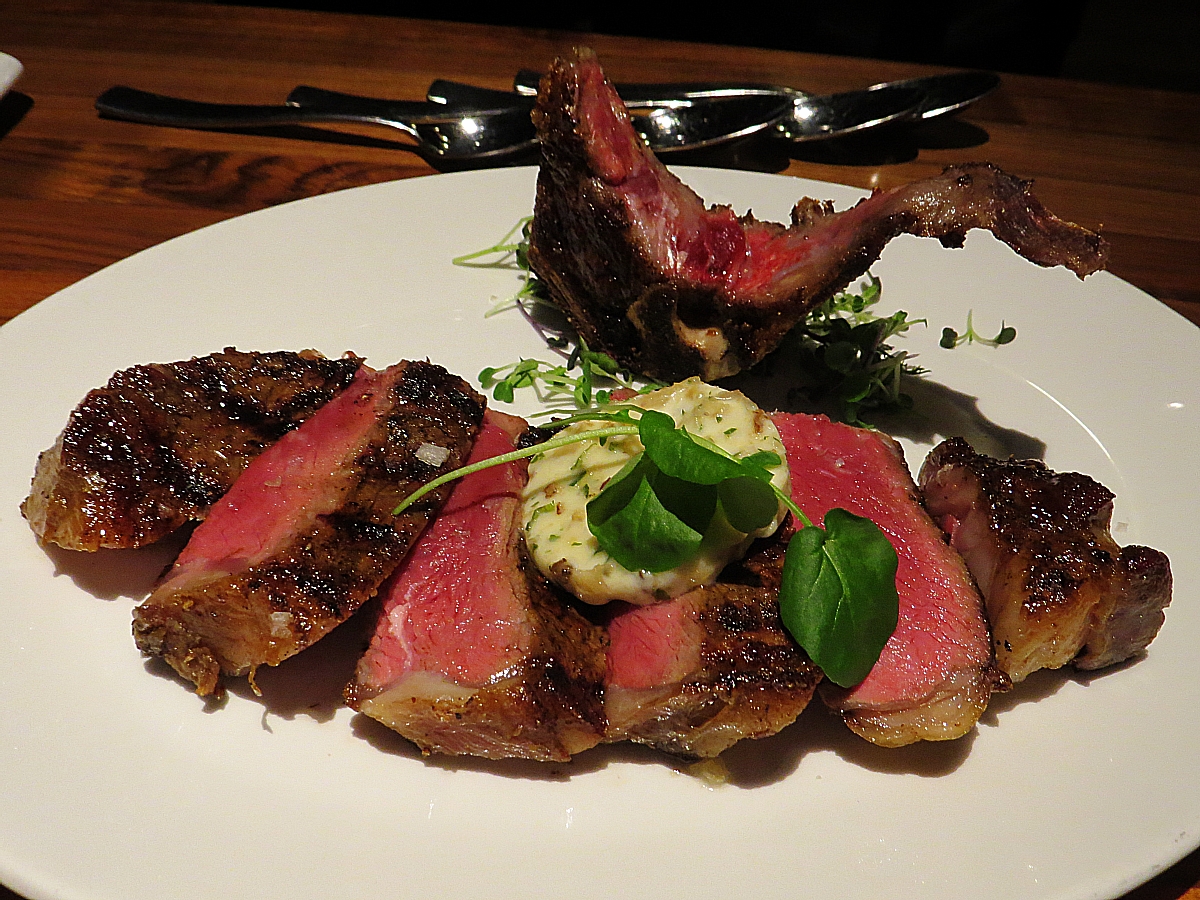 Not that the steak needed it, but wow, it just took the steak over the top, and the hedonist in me was rejoicing. The steak was perfectly cooked medium rare with a nice crust all the way around. This aged prime steak, was everything a steak should be. Perfectly seasoned, and I'm still thinking about it the next day.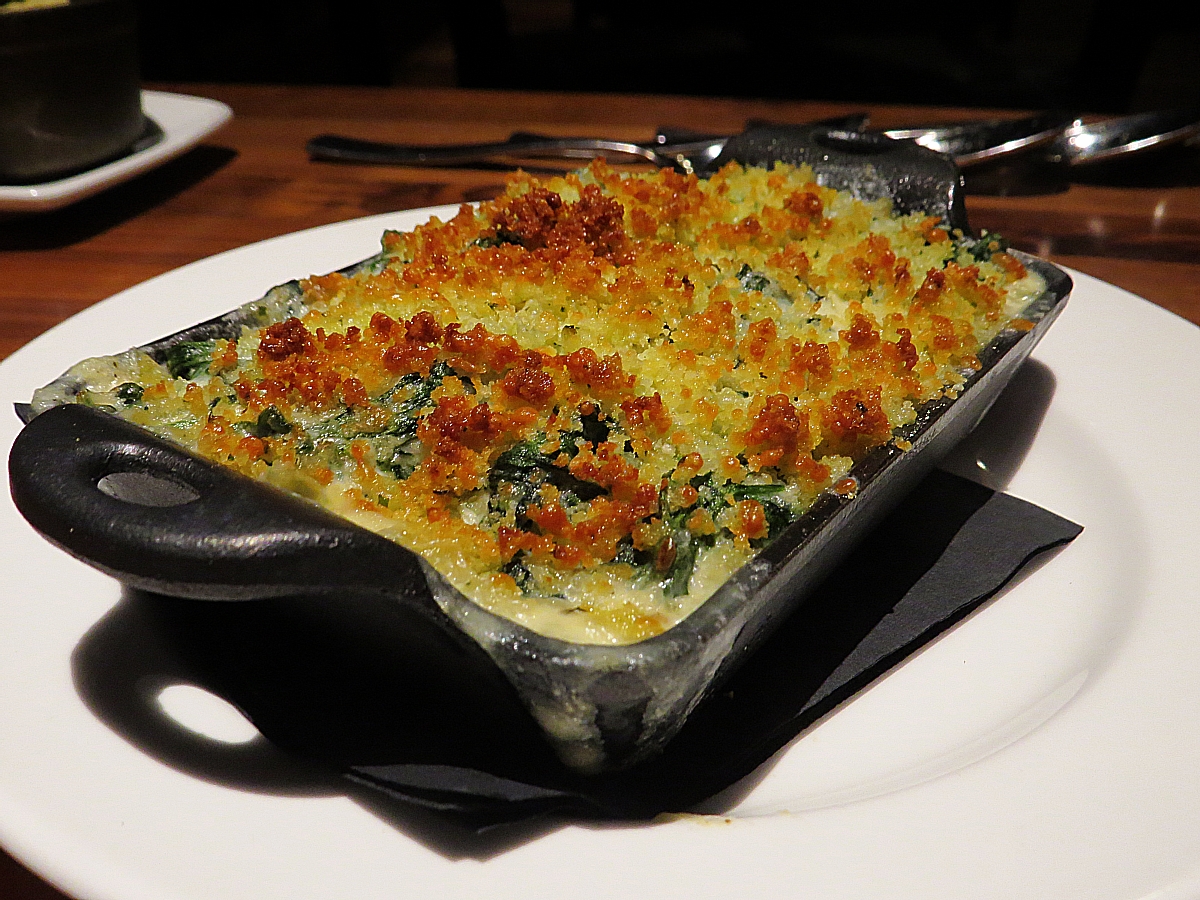 We had more decadence on the side with the creamed spinach made with boursin cheese. The spinach was really flavorful, velvety, and buttery. Some of the best creamed spinach I've ever had.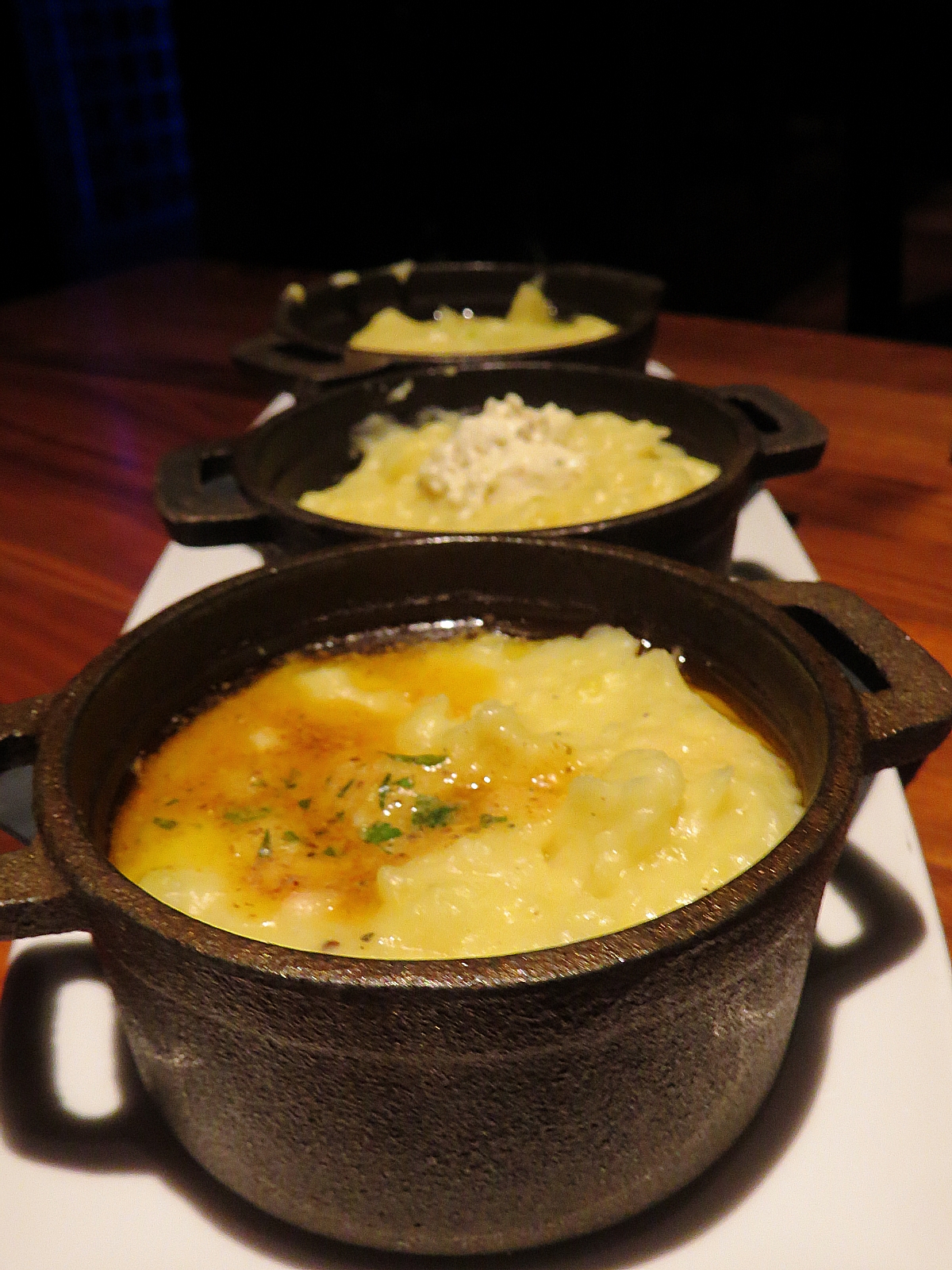 Also, the mashed potato trio was absolutely incredible. Roasted garlic, crab & old bay butter, scallion & goat cheese rounded out the trio and all were rich and creamy, just what mashed potatoes should be. Other side options were parmesan truffle fries, bacon mac and cheese, brussels sprouts with bacon jam, and roasted asparagus.
A Sweet Ending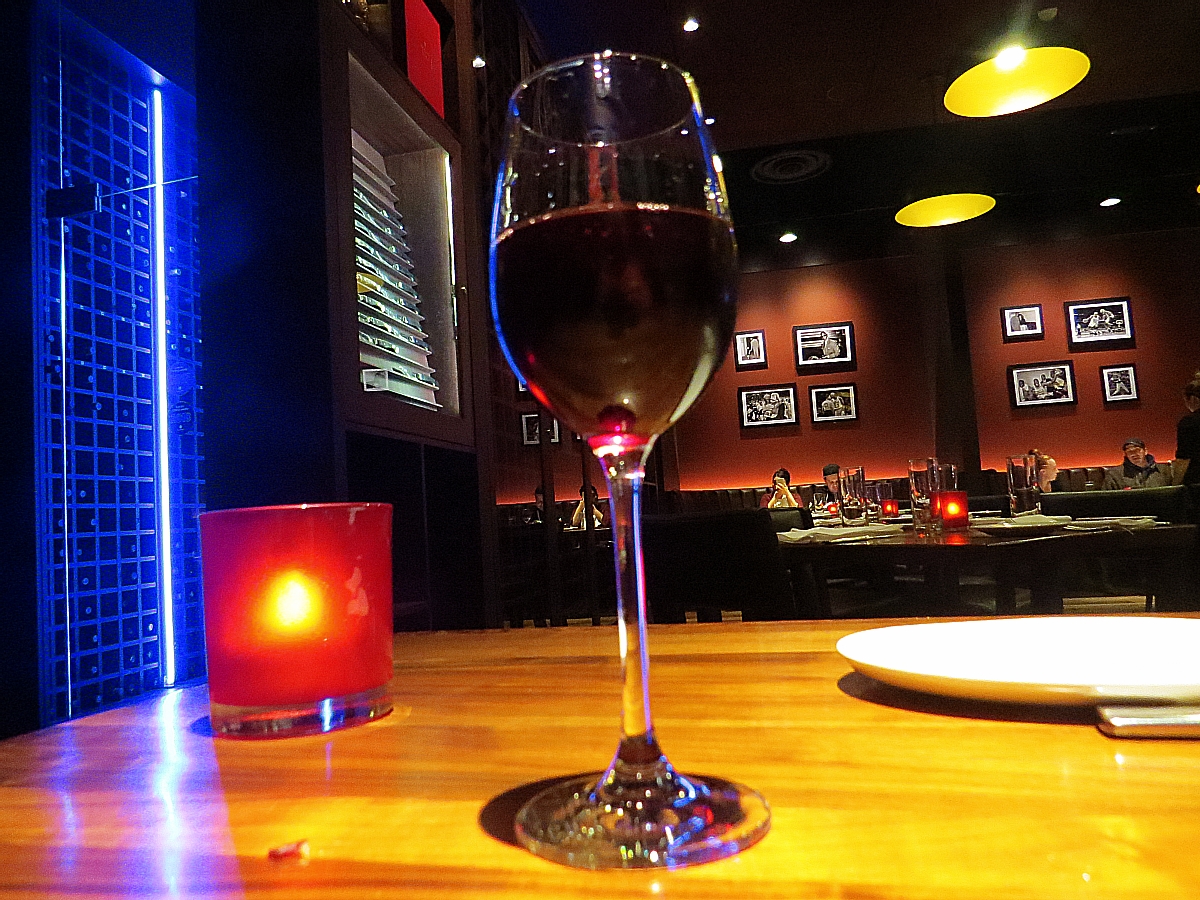 And just when we thought we couldn't eat any more, we were proved wrong and were served a delicious port bourbon drink with the famous 23-layer chocolate cake that Michael Jordan's Steak House is known for. Let me tell you, a lot of work goes into making this cake, and it shows. It takes two days to make it. I was expecting a really sweet cake, but it's made with a dark chocolate, and is the perfect ending to the meal. Again, it was over the top, and is another swoon worthy menu item.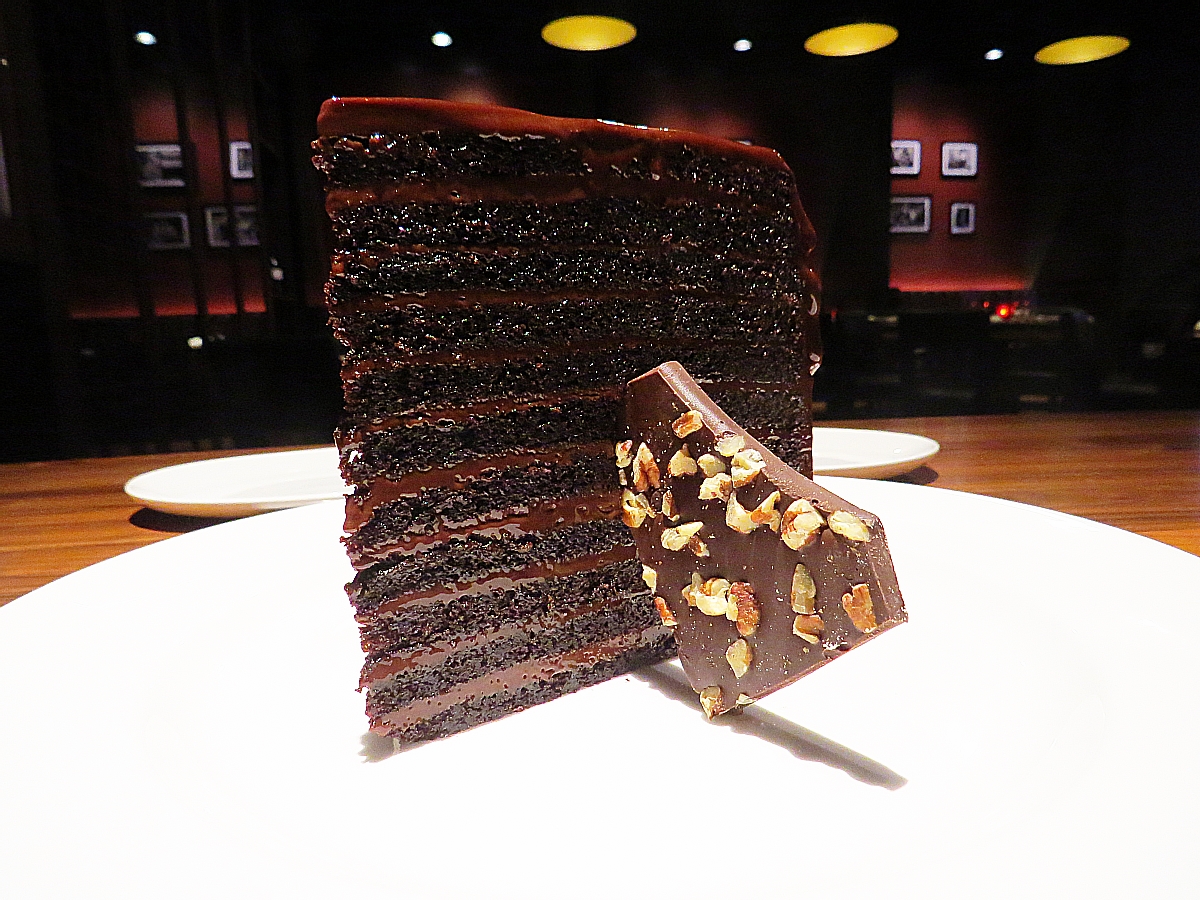 I also want to mention that the service was absolutely stellar. Everyone was exceptionally friendly, and you could tell that everyone wanted to make sure our meal exceeded our expectations. I'd definitely recommend a visit to Michael Jordan's Steak House for an elegant experience or a night of casual fun.
Note: The restaurant is inside the casino, so just enter the casino and head straight back. The parking lot at ilani is big, and you may find yourself quite a trek away from the main entrance, but ilani does offer a courtesy shuttle to take you to the main entrance.
Michael Jordan's Steakhouse at Ilani (1 Cowlitz Way, Ridgefield, WA 98642 / (360) 727-2140)
Like this article? Subscribe and never miss a post!