Why You Need To Go To Langbaan For Some Of The Most Unique Thai Food In Portland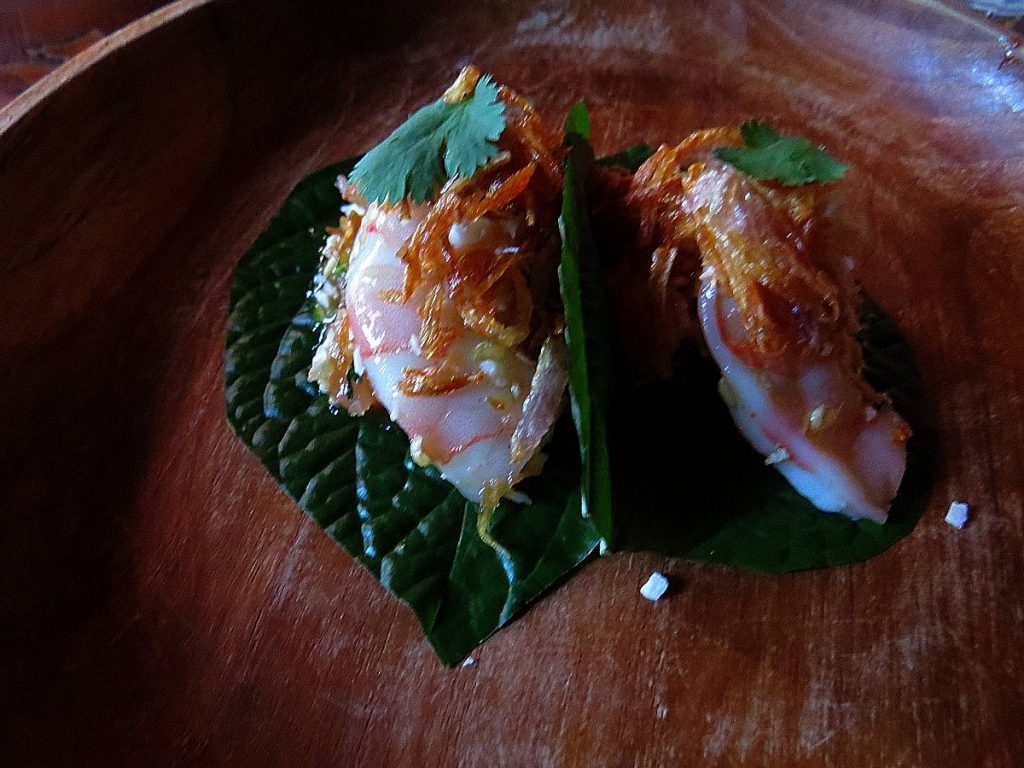 For those of you who already been following me, you know I've already wondered if Hat Yai isn't indeed the best Thai food in Portland. That was before I got to experience the culinary wonderland of Langbaan. Langbaan has the same owners as Hat Yai, Earl Ninsom and Alan Akwai. (By the way, Hat Yai is still my favorite after Langbaan.)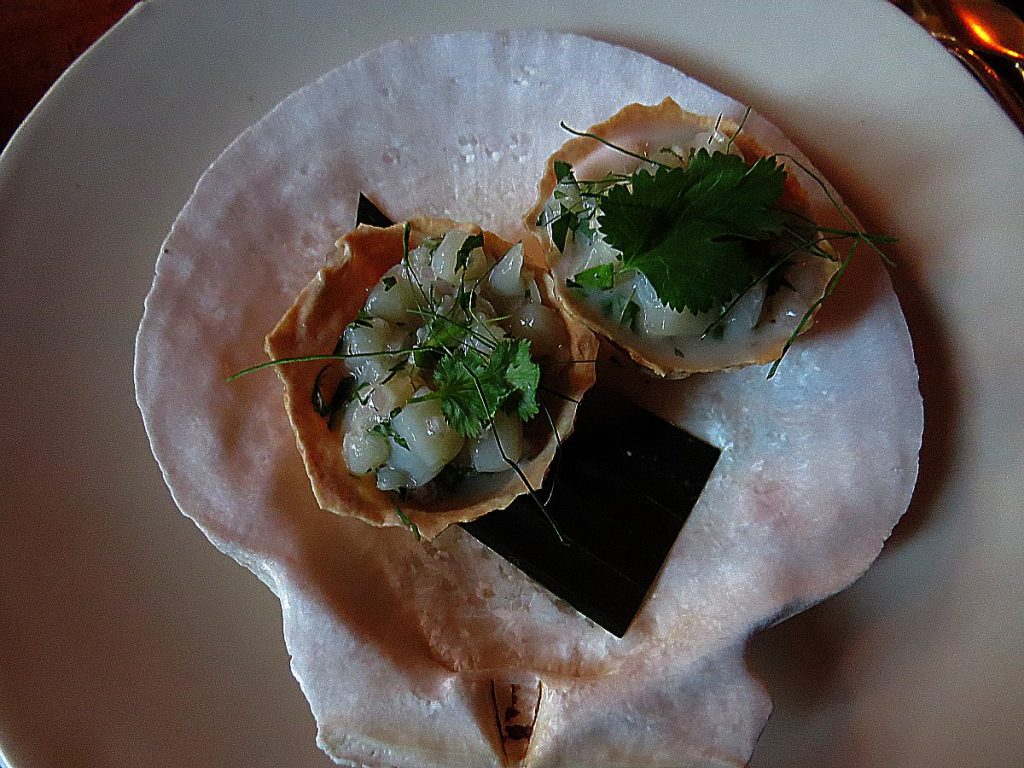 Langbaan-Very Unique Thai Food In Portland
Langbaan is known for bringing exotic Thai flavors to Portland, and they nail it. Having lived in Thailand and eaten the best of its street food, it's pretty hard to impress me. But, they did it. This is transcendent Thai food. It's Thai food that stays true to its roots, yet manages to go to the next level.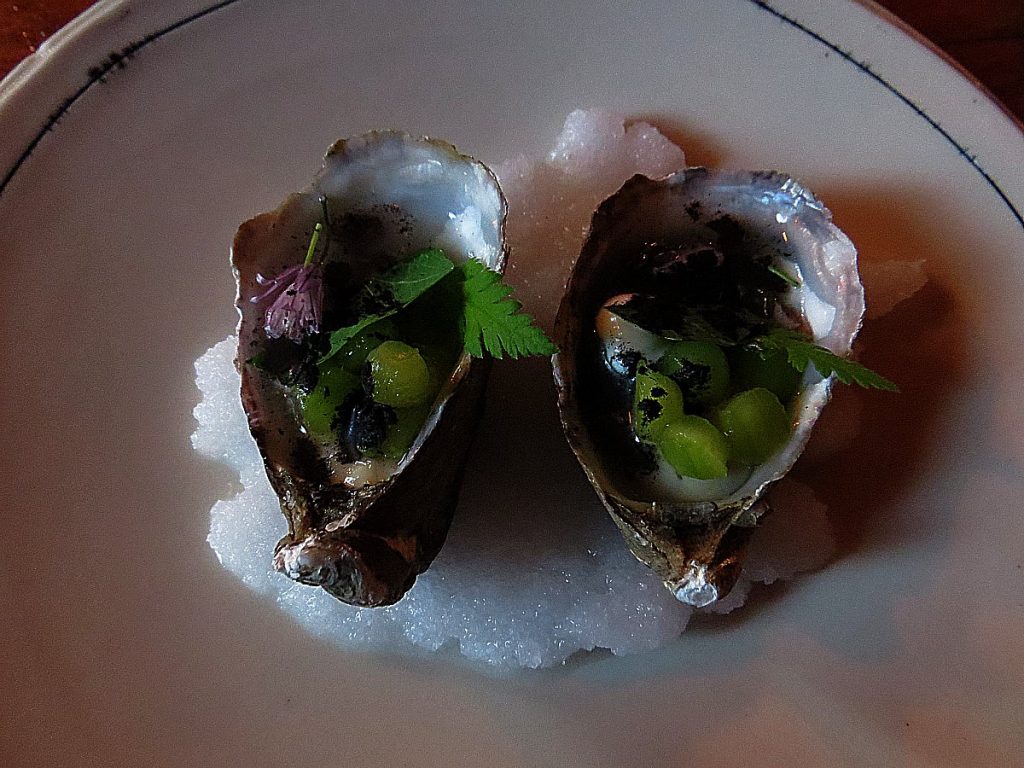 Langbaan changes their menu every month. And, I loved that the one in June is inspired by the Thailand floating markets. In Thailand, each of the boat vendors specializes in their own unique dish. So, I loved this creative theme from Langbaan.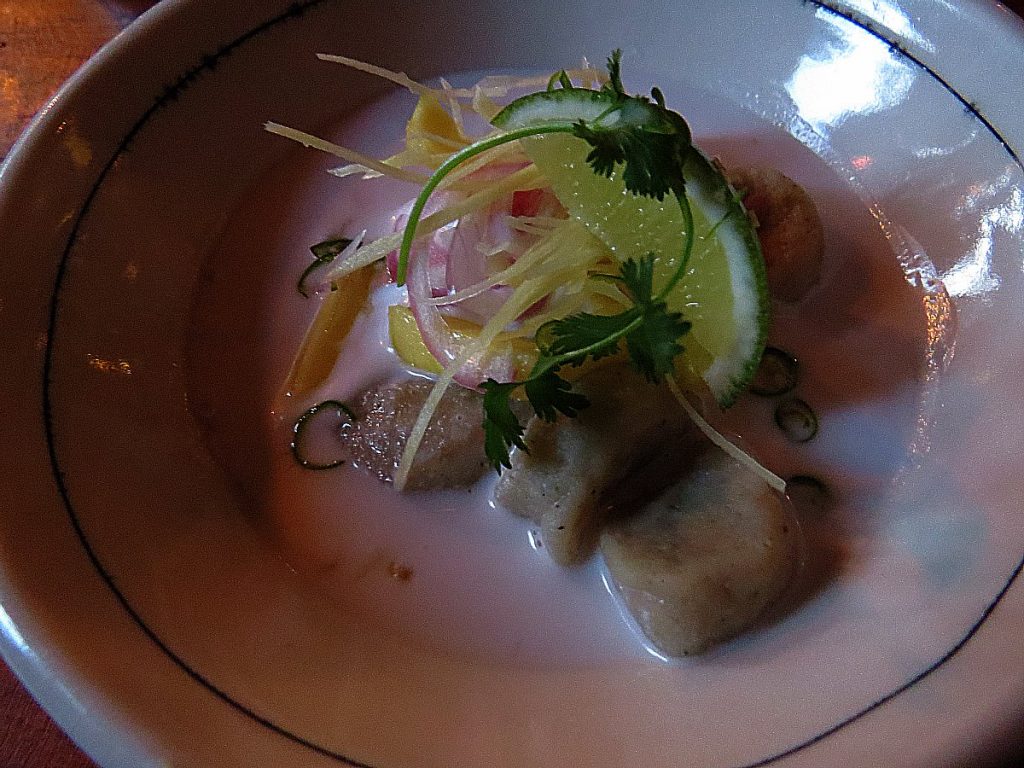 The chilled coconut broth soup was my very favorite dish. And, it made me wonder why they don't serve more chilled soups in Thailand. It's so hot there, I would have loved pulling up a stool and eating this in the heat of Bangkok.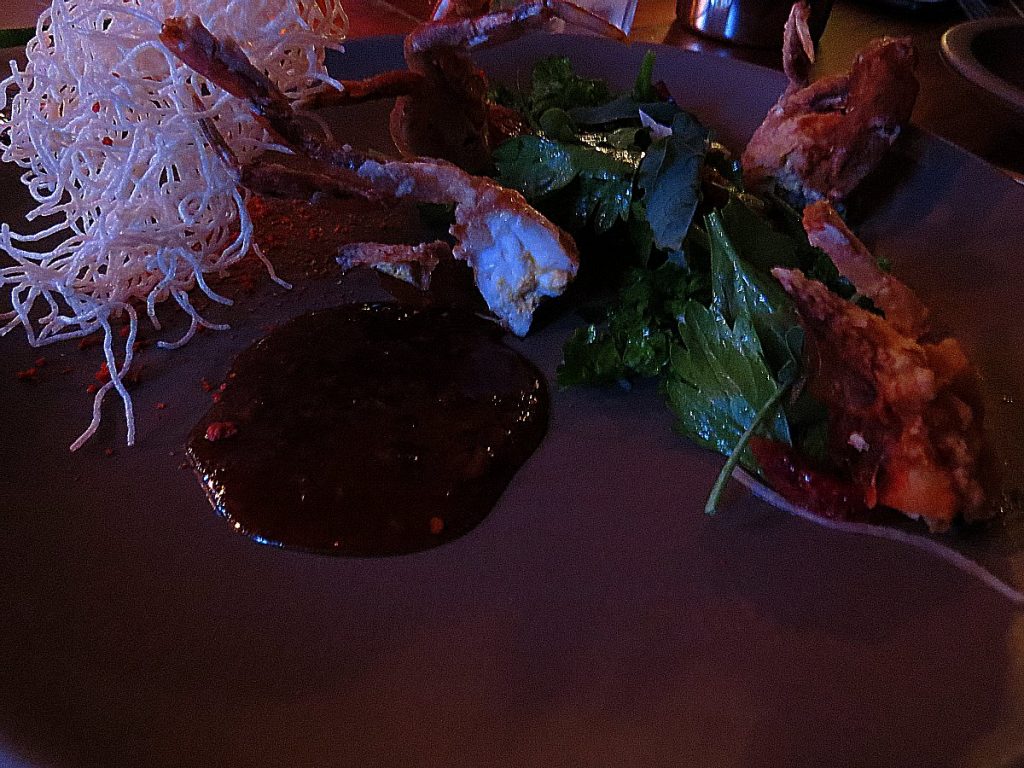 I'm a huge fan of soft shell crab, and the rice flour coating really made this something special. Langbaan served six small plates, then a huge feast of main courses. The two of us couldn't finish all of the food, there was so much.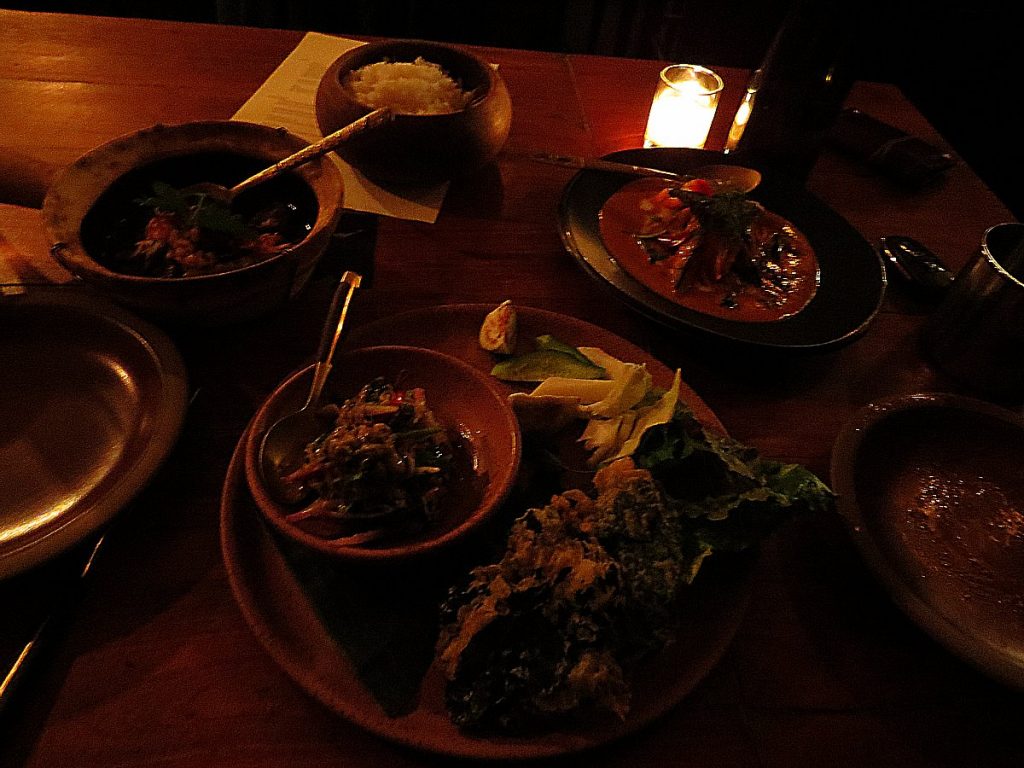 The Main Courses
I've always said the Mayalu curry at Hat Yai was the best I've ever had. But, the Chu chee curry at Langbaan was definitely a close second. The chefs really know their curries at these restaurants, and if I had been hungrier, I would have licked the plate. The pickled mussels had all the tastes of Thailand in one bowl. So complex and perfect, that every time I took a bite, I discovered a new taste.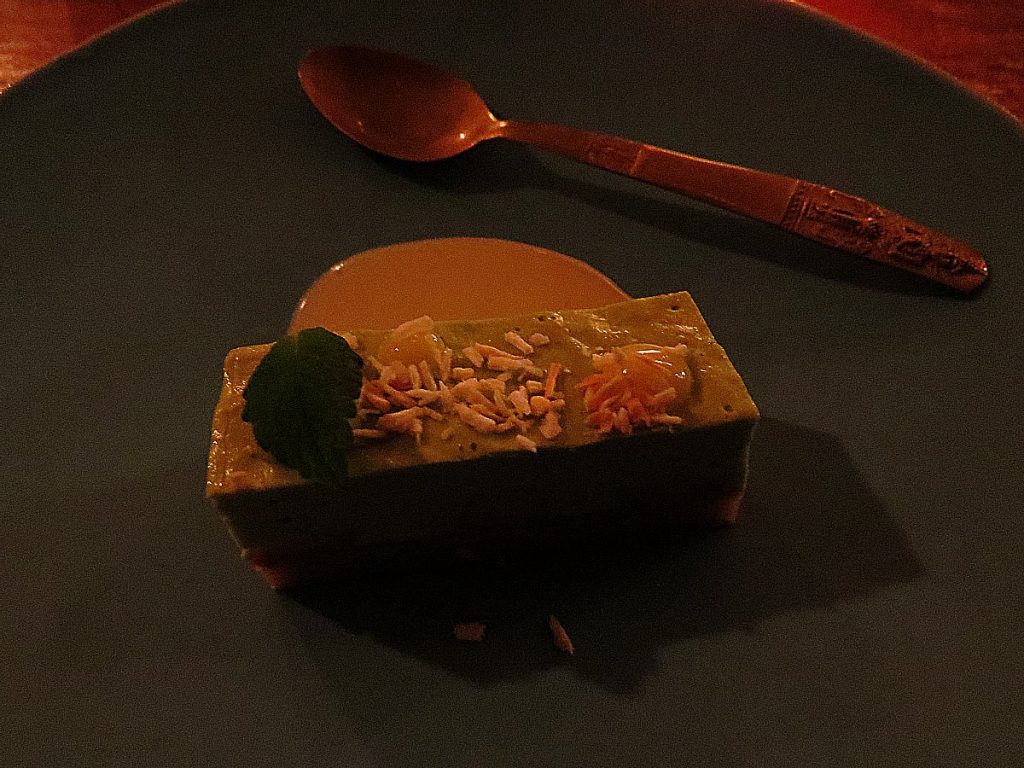 Finally, there were two desserts served. My absolute favorite was the avocado banana semifreddo which reminded me to the avocado smoothies I used to get in Chiang Mai. So, if you're looking for some of the most unique Thai food in Portland, Langbaan is definitely the place to go. Here you are apt to get all of the flavors of Thailand in one mouthful: succulent Thai fruits, acrid fish sauce, a creamy briny oyster, a bold pickled ocean of mussels, lemongrass, kaffir lime, chilies, and coconut dance on your tongue. A decadent way to spend an evening without having to set foot in the steaming streets of Bangkok.
Langbaan Contact Details
6 N.E. 28th Ave. (through the secret door at the back of PaaDee)
971-344-2564
Reservations required. Food restrictions not tolerated.
Like this article? Subscribe and never miss a post!