Ilani's Line & Lure Seafood Kitchen Review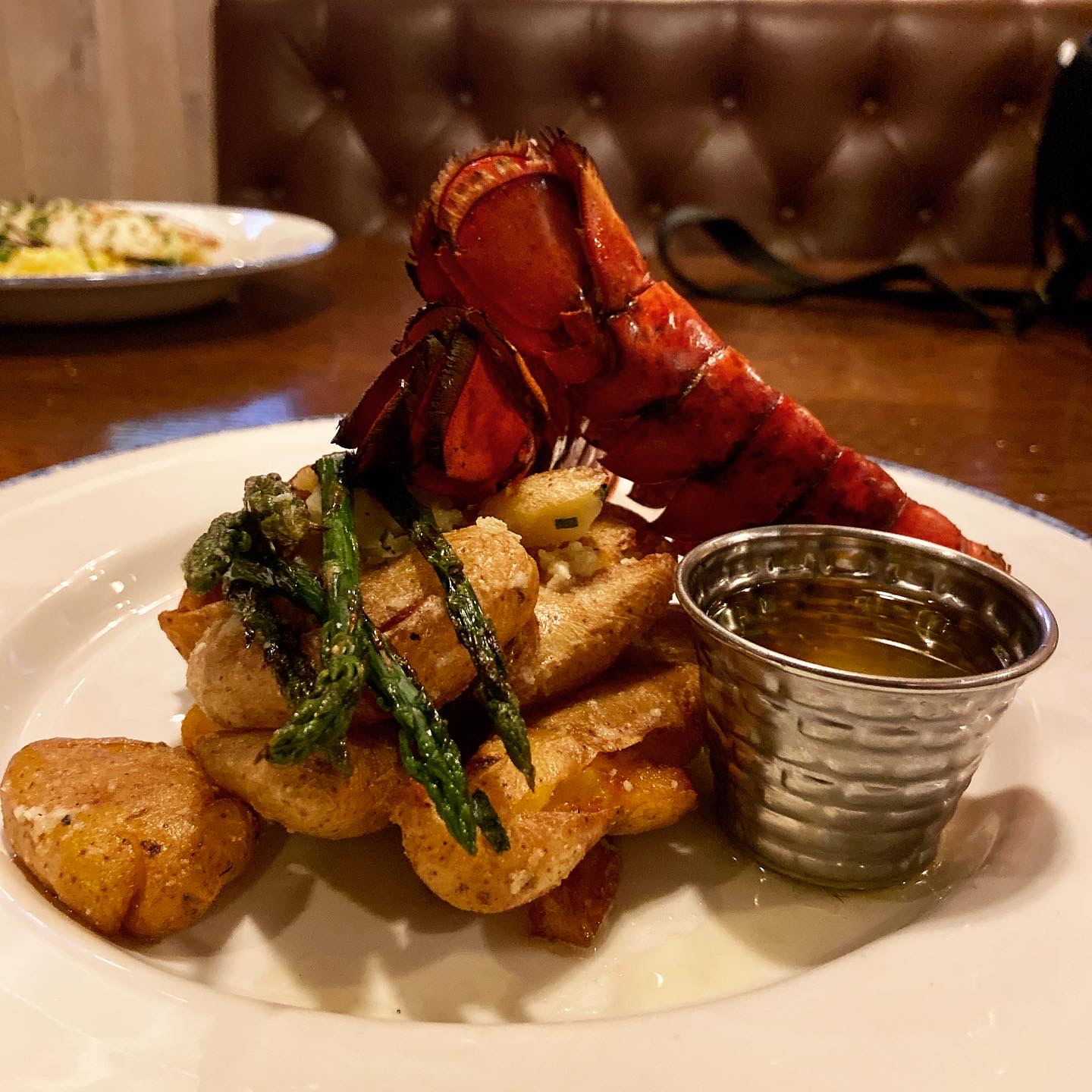 I recently let Portland steak lover's know that they absolutely needed to go to the Ilani Casino in Washington to try Michael Jordan's Steakhouse. Well, now I have to let seafood lovers know that there is a place there for you, too. Line & Lure Seafood Kitchen invited me to try their Pacific NW seafood offerings, and I wasn't disappointed.
The Ambiance At Line & Lure
While the ambiance of Michael Jordan's Steakhouse is more elegant, hushed, and romantic, Line & Lure has a more relaxed casual style. It has brighter lighting and is more family friendly. There was live music when we went, a great blues band, and the noise of the casino trickles in a bit more at this dining spot. So, it's a great place to enjoy with the family or with a group of friends.
The Food At Line & Lure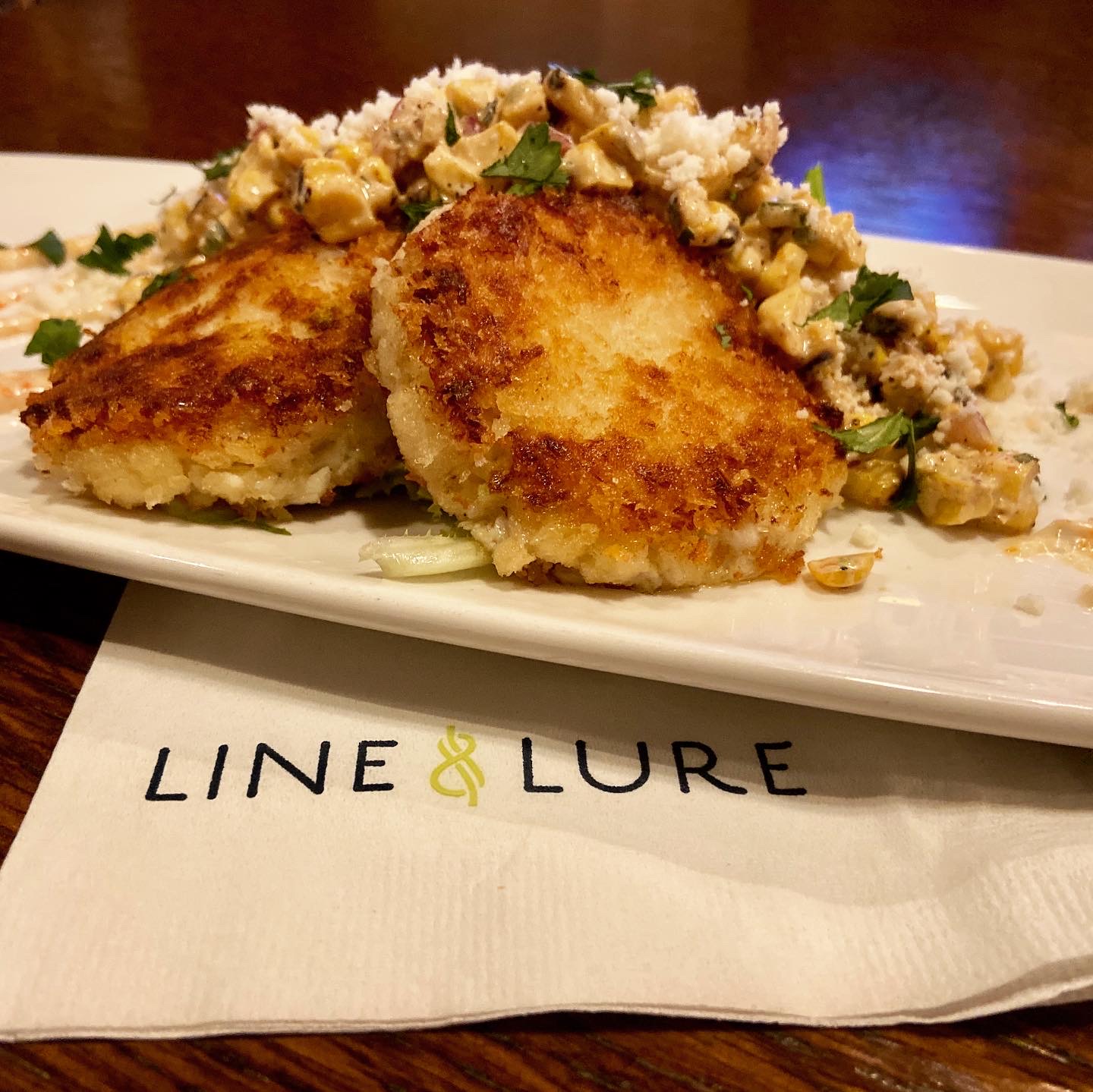 We started with the lumb crab cakes that came with a roasted corn elote slaw. I thought the crab cakes were perfect. With not too much filler or breading, you really tasted the crab. The togarashi ailoi was a creative touch, and this dish did exactly what an appetizer should do. Made us hungry for more!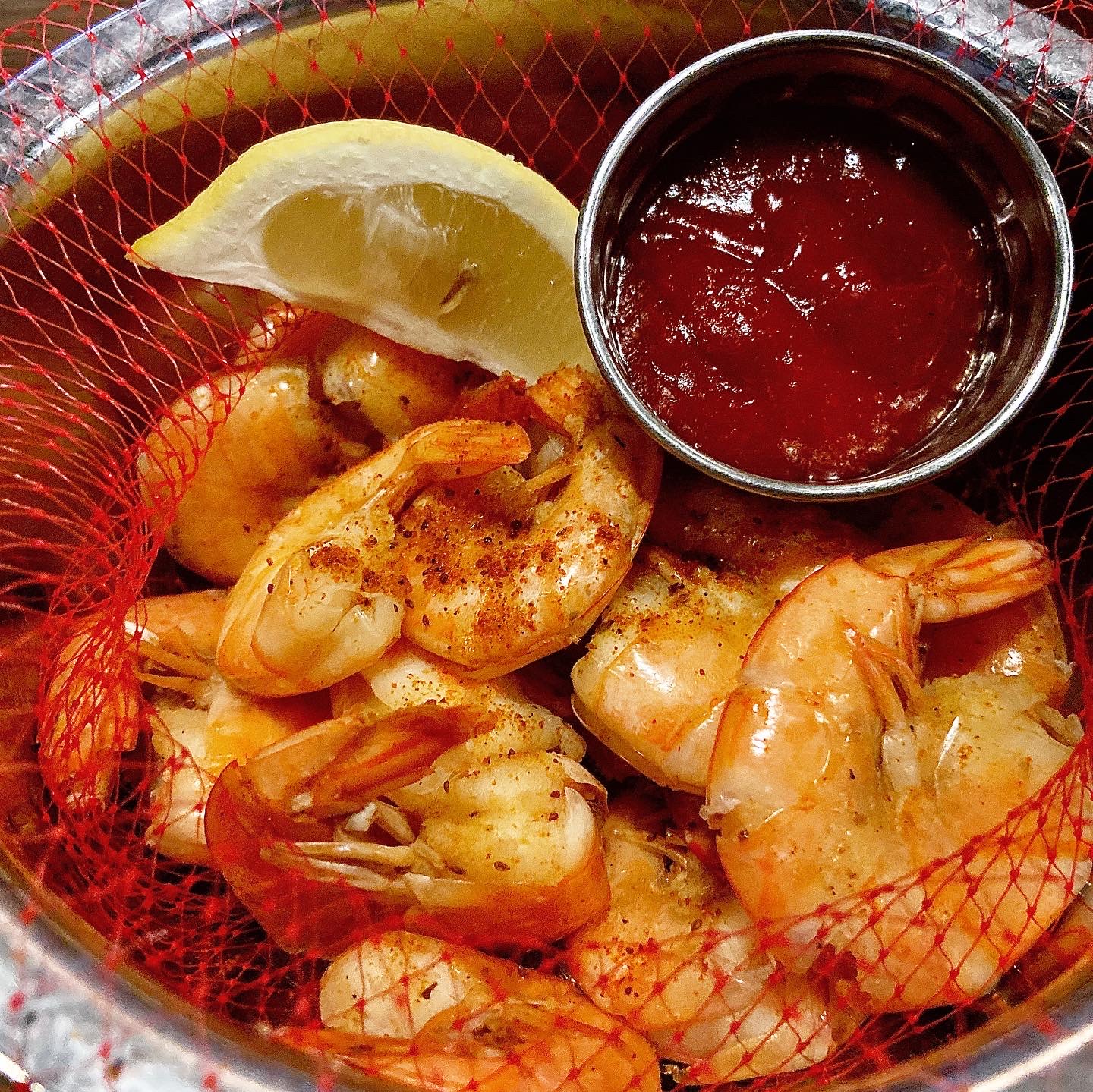 For our second starter, we had the peel and eat shrimp. I'm a sucker for peel and eat shrimp. It brought back memories of shrimp shacks that I've been to in Florida and the Caribbean. And, I thought the chipotle cocktail sauce was a nice touch, too.
There's lots of other great appetizers to choose from such as oysters on the half shell, calamari, coconut shrimp, and spinach, artichoke, and crab dip.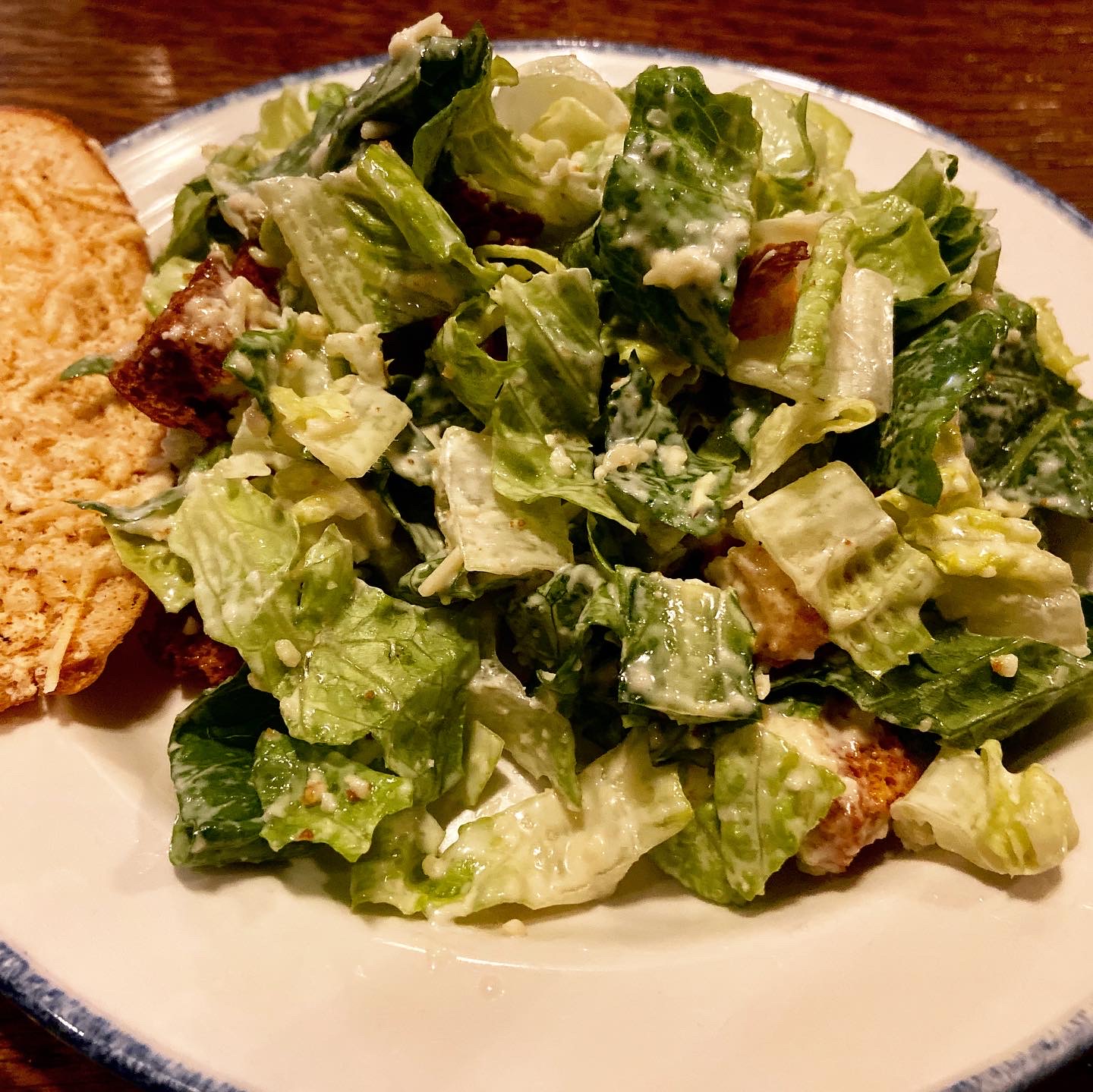 Next, we had the Caesar salad, and if you're a fan of Caesar's I highly recommend this one. The Dry Jack and honey Caesar dressing was marvelous. Also, I was impressed that the restaurant made accommodations for my dining companion who was dairy free. They split the salad and put one of their dairy free dressings on their portion, making us both happy.
The Main Course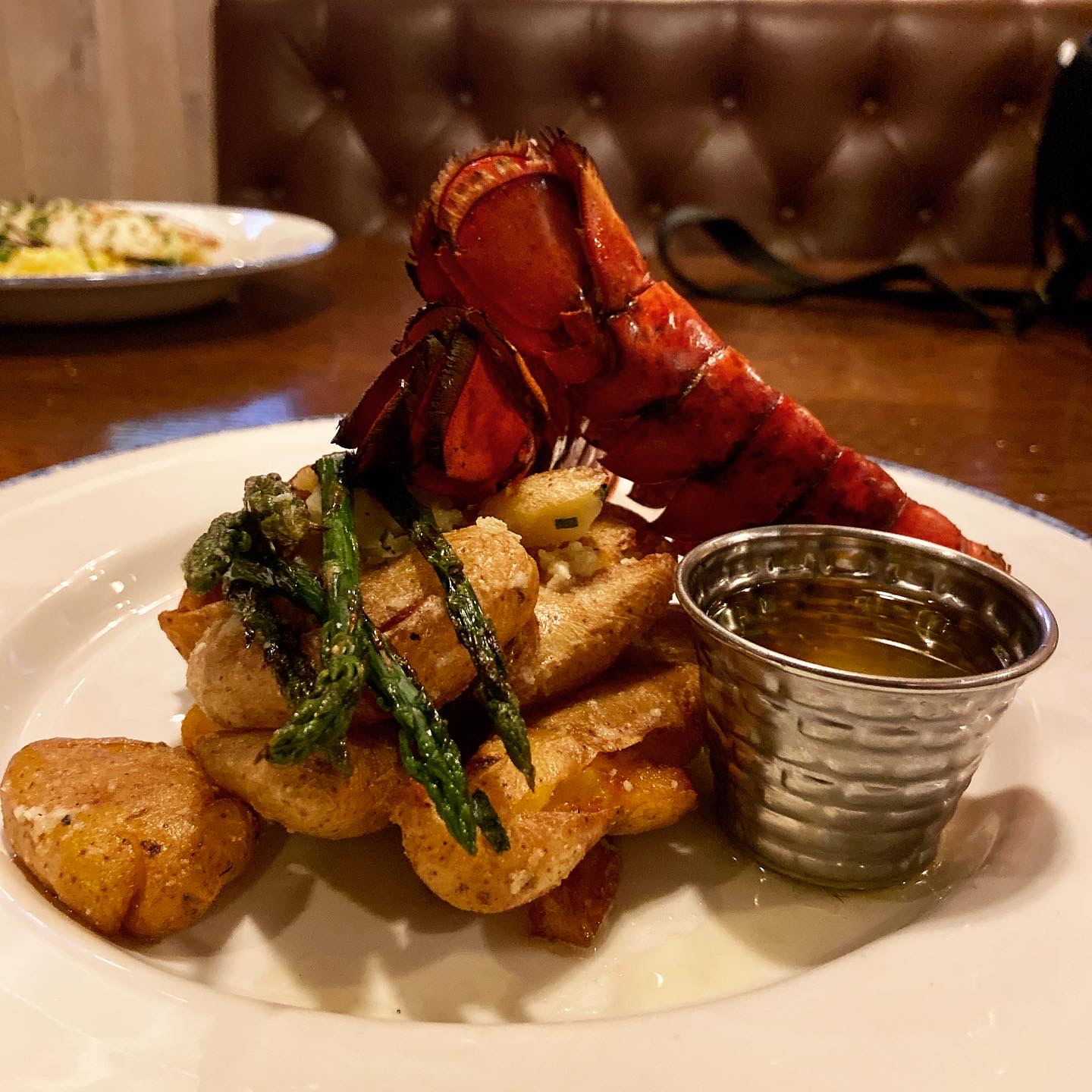 The highlight of the night were the grilled lobster tails. The lobster was perfectly cooked. And, wow, those fingerling potatoes. They were absolutely perfect. Crispy on the outside and soft on the inside. The asparagus was the perfect pairing. We enjoyed this decadent experience, and loved that we didn't have to drive to the coast to enjoy good lobster.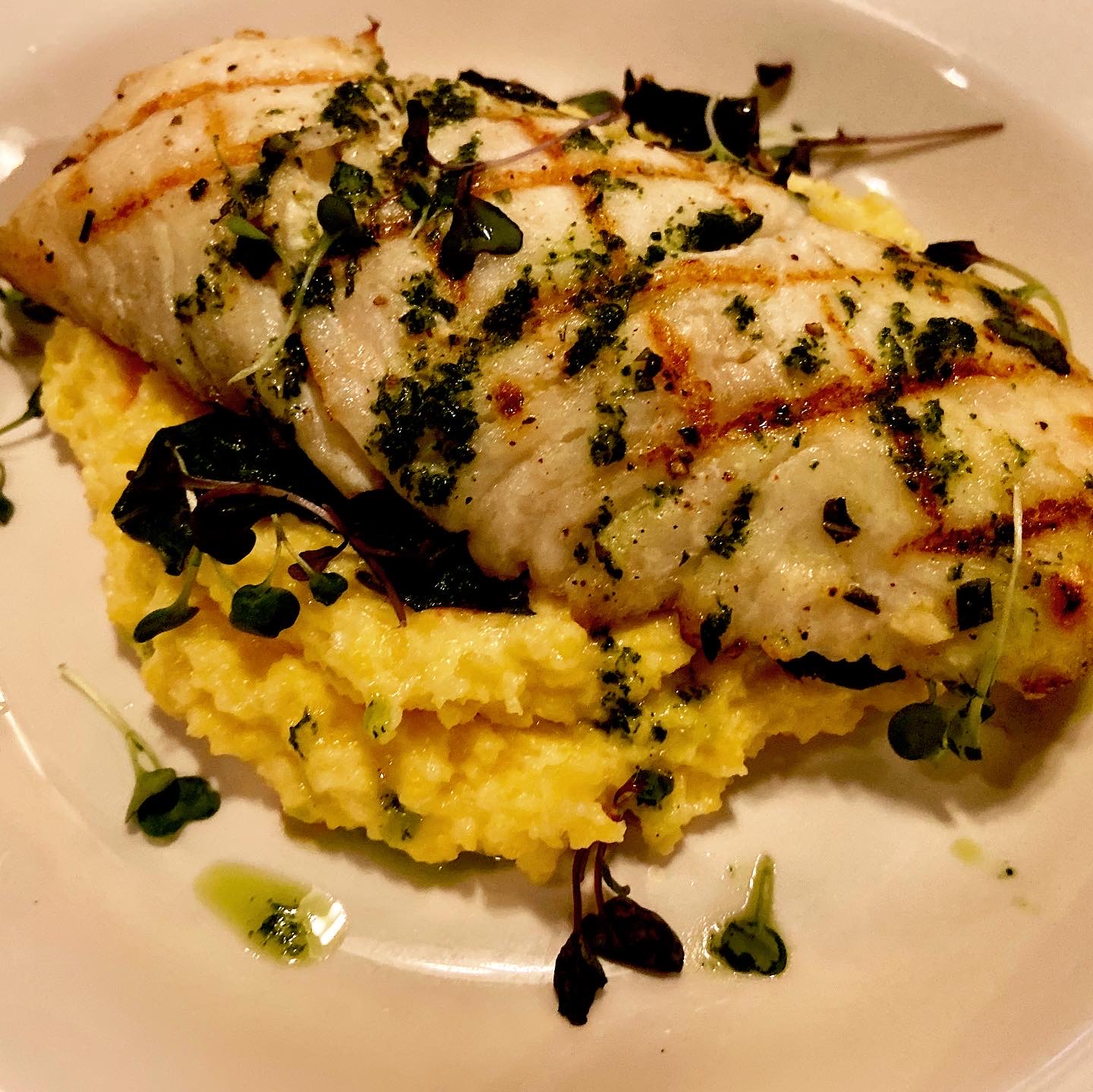 Also, we had the halibut that was served over creamy polenta, which was their special. To be honest, this version of halibut wasn't my favorite. It just wasn't that exciting. It was, however, beautifully presented, and I really enjoyed the restaurant's attention to plating and presentation.
Other entree selections included crab crusted Pacific cod, seafood boils, cedar plant sea scallops, and their NW cioppino.
A Decadent Dessert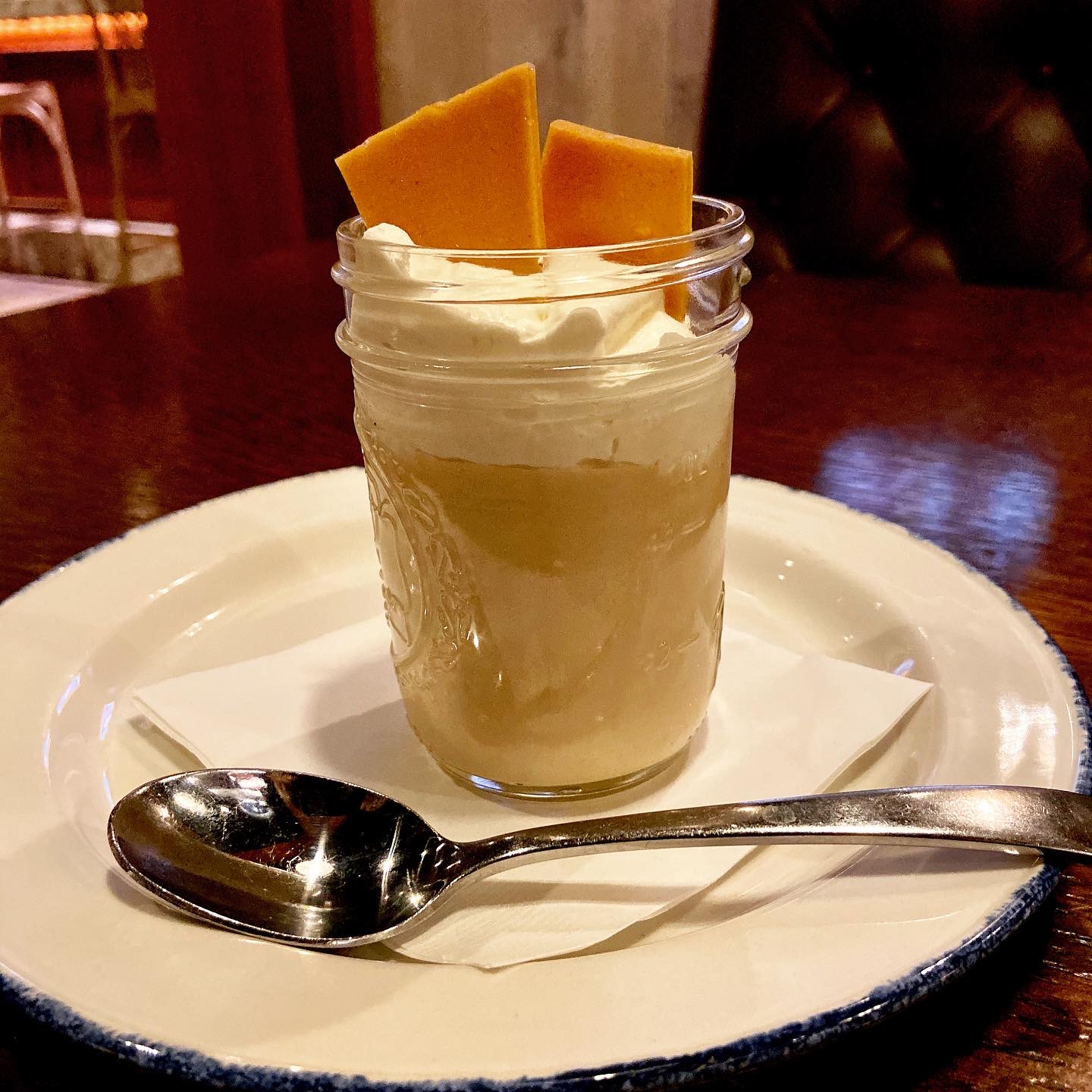 The grand finale was the salted butterscotch pudding. This was the other highlight of the night. Wow!!! This was one of the best desserts that I've had in a while. To be honest, I'd drive all the way to Line & Lure just for this dessert.
The service was wonderful at Line & Lure. The waitress went out of her way to accommodate our food restrictions and was very attentive to our needs the entire night. She was also excited and showed passion for the food that the restaurant served, which always makes me excited to try the offerings of a restaurant. If you want excellent seafood without having to drive to the Oregon Coast, definitely visit Line & Lure!
Line & Lure Seafood Kitchen And Tap (1 Cowlitz Way, Ridgefield, WA 98642 / 360.727.2141)
Like this article? Subscribe and never miss a post!