Greece On A Plate-Souvlaki Recipe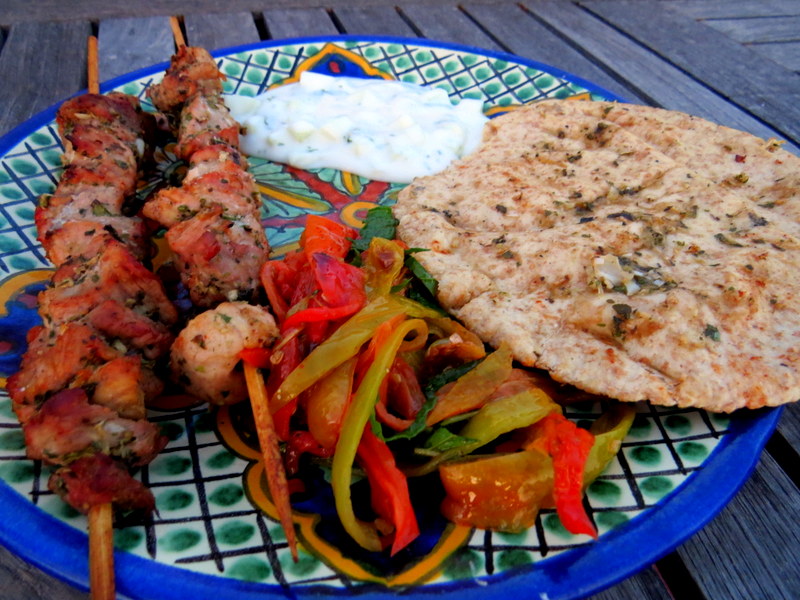 You don't have to travel to Greece to experience incredible Greek food. It's easy to make it at home. Greek food is one of my favorites, so I took part in the Expedia World on a Plate challenge to bring you my favorite Greek dish, souvlaki.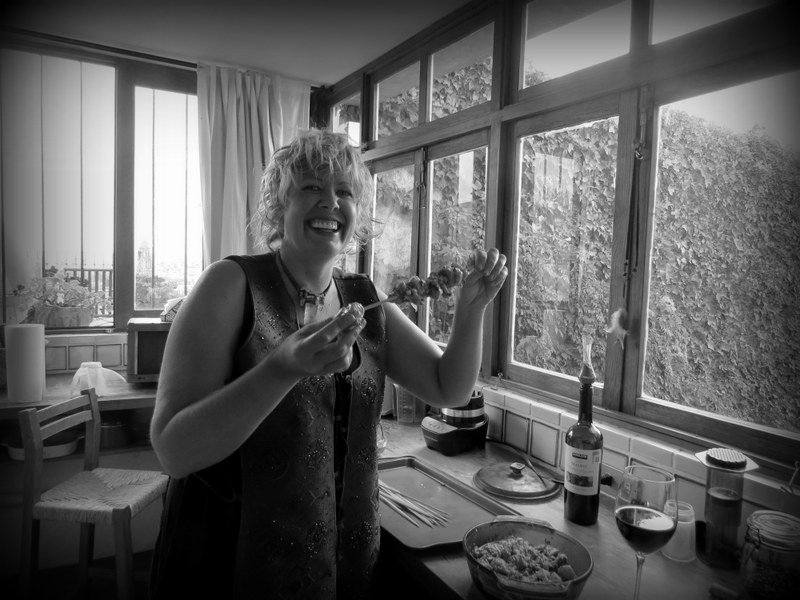 In Greece, souvlaki is considered to be fast food. I used to get one every afternoon on my way back from Super Paradise beach, especially since Greeks don't eat dinner until 9 or 10 at night. I always ordered the pork one, however, you can also get chicken or lamb souvlaki. I always got it as a sandwich, but at home, I like to make it into a platter. Here's the recipe below:
Souvlaki Recipe From Greece:
1 kilogram of pork leg, cut into cubes
Marinade:
1⁄4 cup extra virgin olive oil
1⁄3 cup red wine vinegar
2  T fresh lemon juice
2 cloves garlic, minced
1 onion, finely chopped
1 T dried oregano
2 T chopped parsley
2 T chopped mint
salt
 black pepper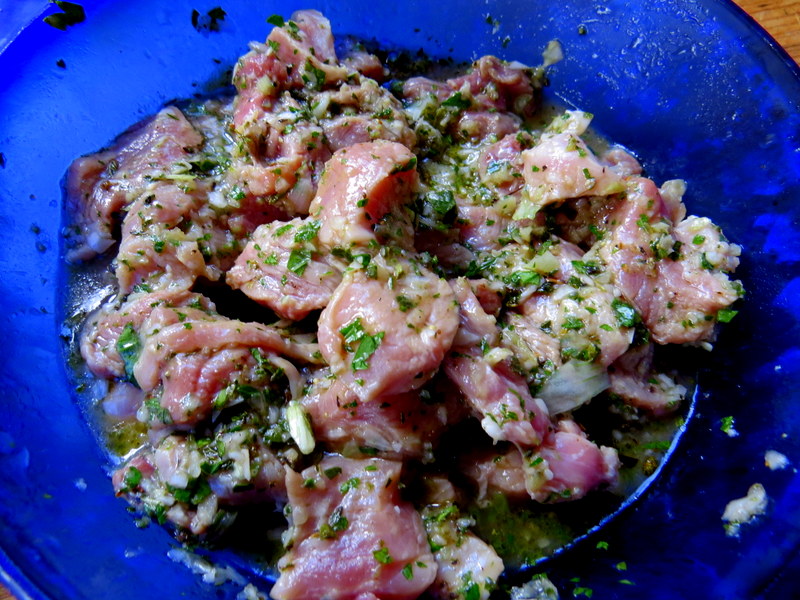 The marinade is the most important part of making souvlaki. It's what gives it its flavor. For best results, prepare the marinade using the above ingredients, and let the meat sit in it overnight in the refrigerator.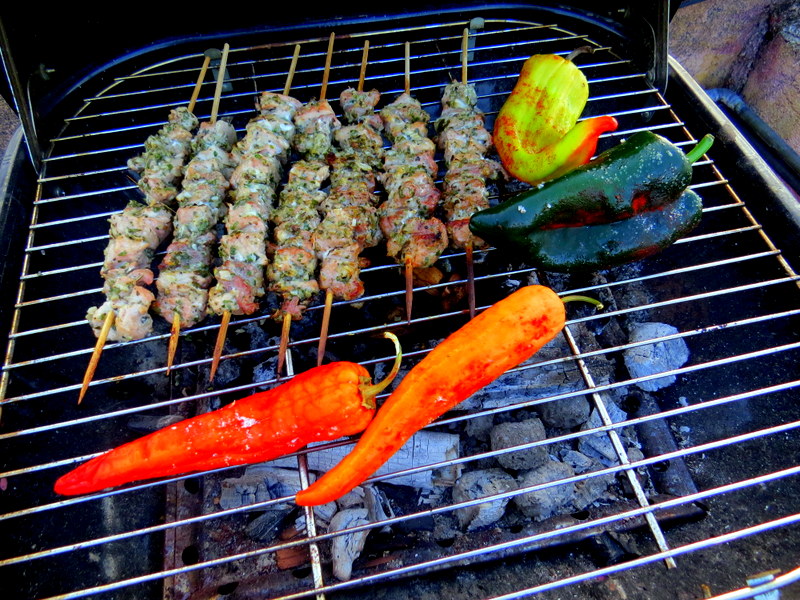 One hour before you plan to grill the souvlaki, soak wooden skewers in water so they won't burn on the grill. Skewer the meat, and grill over hot coals about 6-7 minutes per side. (I also add soaked cherry wood to my coals for a smoky flavor.) Grilled peppers aren't a traditional part of souvlaki, but I also like to rub some olive oil on the peppers and grill them until blistered. At the last second, rub olive oil and minced garlic over pita bread, and grill that on both sides. Put the grilled peppers in a paper bag for five minutes, and then remove the skins. Slice and mix with a splash of olive oil, red wine vinegar, chopped mint, salt and pepper. Serve with Tzatziki Sauce.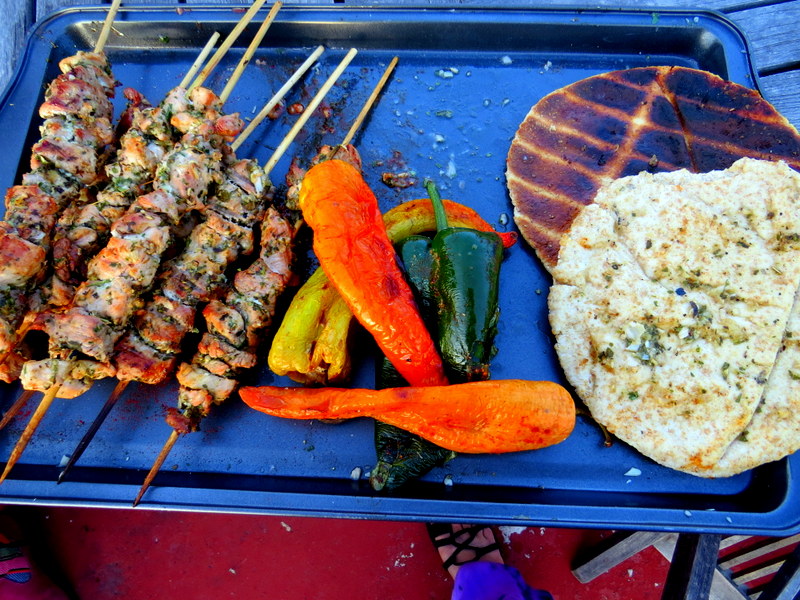 Tzatziki Sauce
2 cups Greek yogurt
2 T fresh lemon juice
2 t red wine vinegar
1  minced garlic clove
1/2 cucumber, chopped
1 t salt
1 T chopped mint
Freshly ground black pepper
Combine all the above ingredients for the tzatziki sauce and serve with the souvlaki.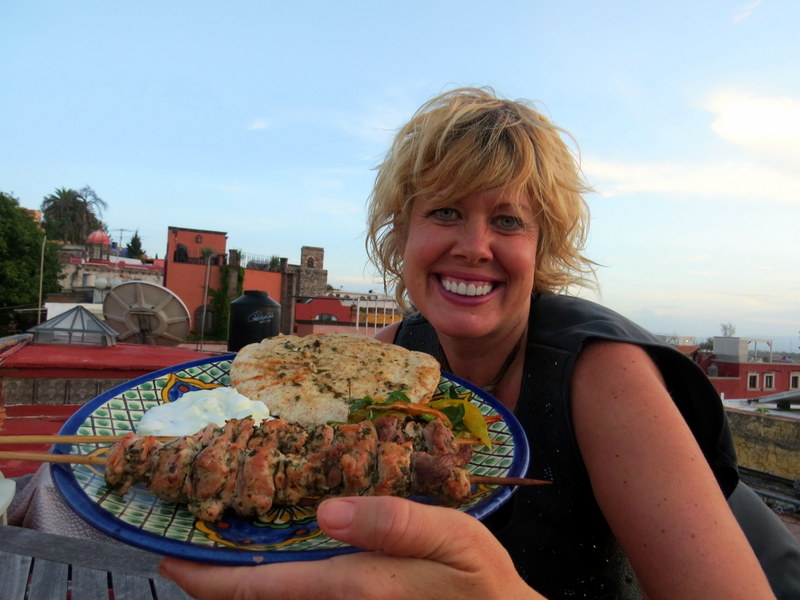 Do you have a favorite Greek recipe that you would like to share? Tag your photos with the #expediaworldonaplate hashtag on Facebook, Twitter and Instagram.
Like this article? Subscribe and never miss a post!