How To Eat Healthy While Traveling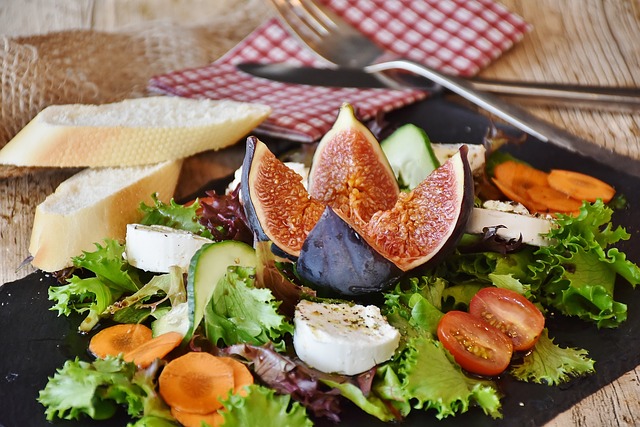 Travel can definitely take a toll on one's health. I often get asked how to eat healthy while traveling. How you eat is definitely one of the first steps in protecting and maintaining your health. Here are my tips for eating healthy while traveling.
How To Eat Healthy While Traveling
1. Eat Smaller Meals
I find it helpful to eat smaller meals, but to eat more often. It's hard to have the energy to see the sites if you eat heavy meals. You don't want to spend your entire travels napping. I find I have more energy if I eat smaller meals, plus, eating this way allows me to try more of the local street food. 
2. Make Sure Your Hotel Room Has A Refrigerator
I make sure that I have a refrigerator in my hotel room, or I get an apartment from Airbnb, so that I can at least buy produce from the local markets. I especially love getting a place with a kitchen so that I can cook some of my own meals.
3. Eat Foods That Are Good For Your Hair
Traveling definitely takes a toll on your hair. Salt water, wind, and a different climate can take dry your hair and make it look completely different. Hair loss from an improper diet has even caused some people to get hair transplant treatments. The best foods to eat for your hair health are almond butter, spinach, tangerines, Greek yogurt, oatmeal, and salmon.
4. Drink Plenty Of Water
It's so easy to get dehydrated while traveling. I bring my own water bottle, and carry it absolutely everywhere so that I make sure to stay hydrated. I also like to stop at juice bars to make sure I get an extra dose of fruits and vegetables.
5. Eat Enough Protein
Many people don't eat enough protein for their dietary needs. Protein stabilizes your blood sugar and gives you enough energy for the extra activities that you will be doing while traveling. Many people tend to eat a lot more carbohydrates when they travel, so make sure that you are conscious about the foods that you eat.
6. Take Healthy Foods On Flights
Airplane food is some of the worst. Make sure to take healthy snacks for your flights which will make you feel a lot better than eating the sodium-laden food the airlines serve. I like to take pre-made salads, cheese, vegetables, nuts, trail mix, and fruits.
Like this article? Subscribe and never miss a post!