The Charleston Foodie Bucket List-The Best Restaurants In Charleston
When I decided to move to Charleston, South Carolina, I had no idea that I was about to move to one of the best foodie cities there is. Seafood is one of my favorite things to eat, and I'm definitely eating some of the best seafood I've ever eaten. But, Charleston has more than just seafood. Charleston has some of the best BBQ, Mexican, and farm to table style restaurants that I've eaten at. The food possibilities are endless here, and here are some of my favorite restaurants in Charleston for you to explore.
The Best Restaurants In Charleston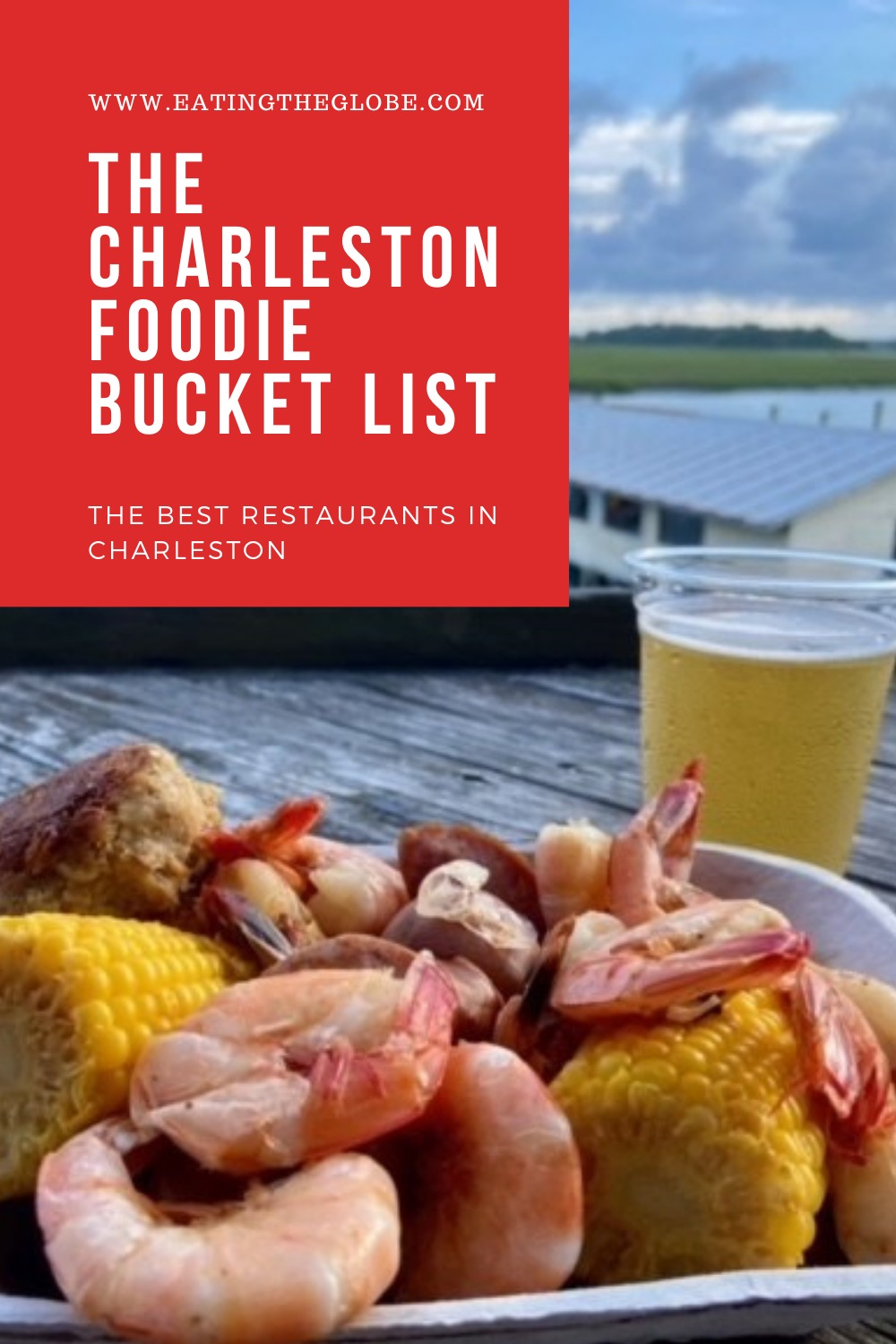 1. Marina Variety Store & Restaurant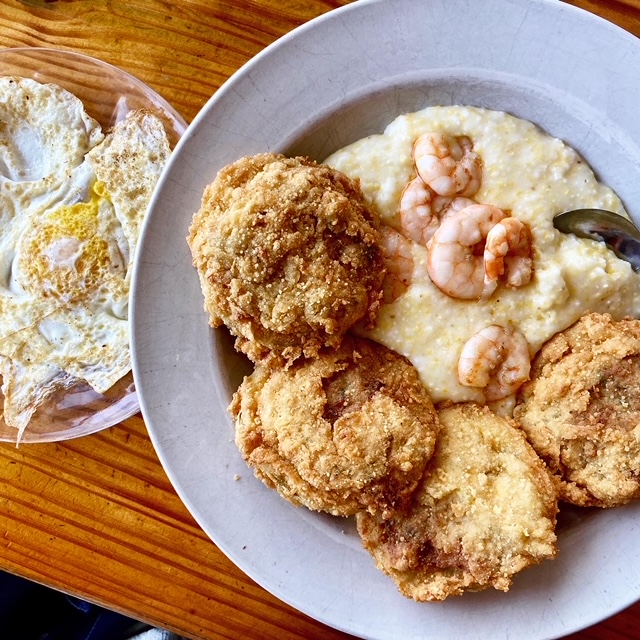 If you want to eat breakfast at the Charleston restaurant the locals go to, then head to Marina Variety Store. This Charleston restaurant is on the second floor of a building that has beautiful views of the Charleston marina. The food here is delicious, and you feel like you're getting a homecooked  meal made by someone's grandma. I had the crab stuffed fried green tomatoes and grits. They're also known for their lowcountry hashbrowns, crab cake benedicts, and creative omelets. They are open for breakfast and lunch, though most people seem to go for breakfast. They will validate your parking, so you don't have to pay anything once you leave the marina parking lot.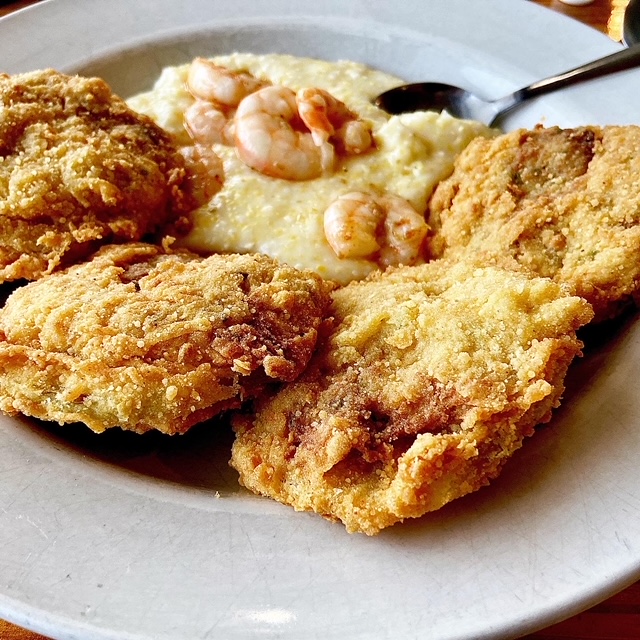 2. Jerusalem Market & Deli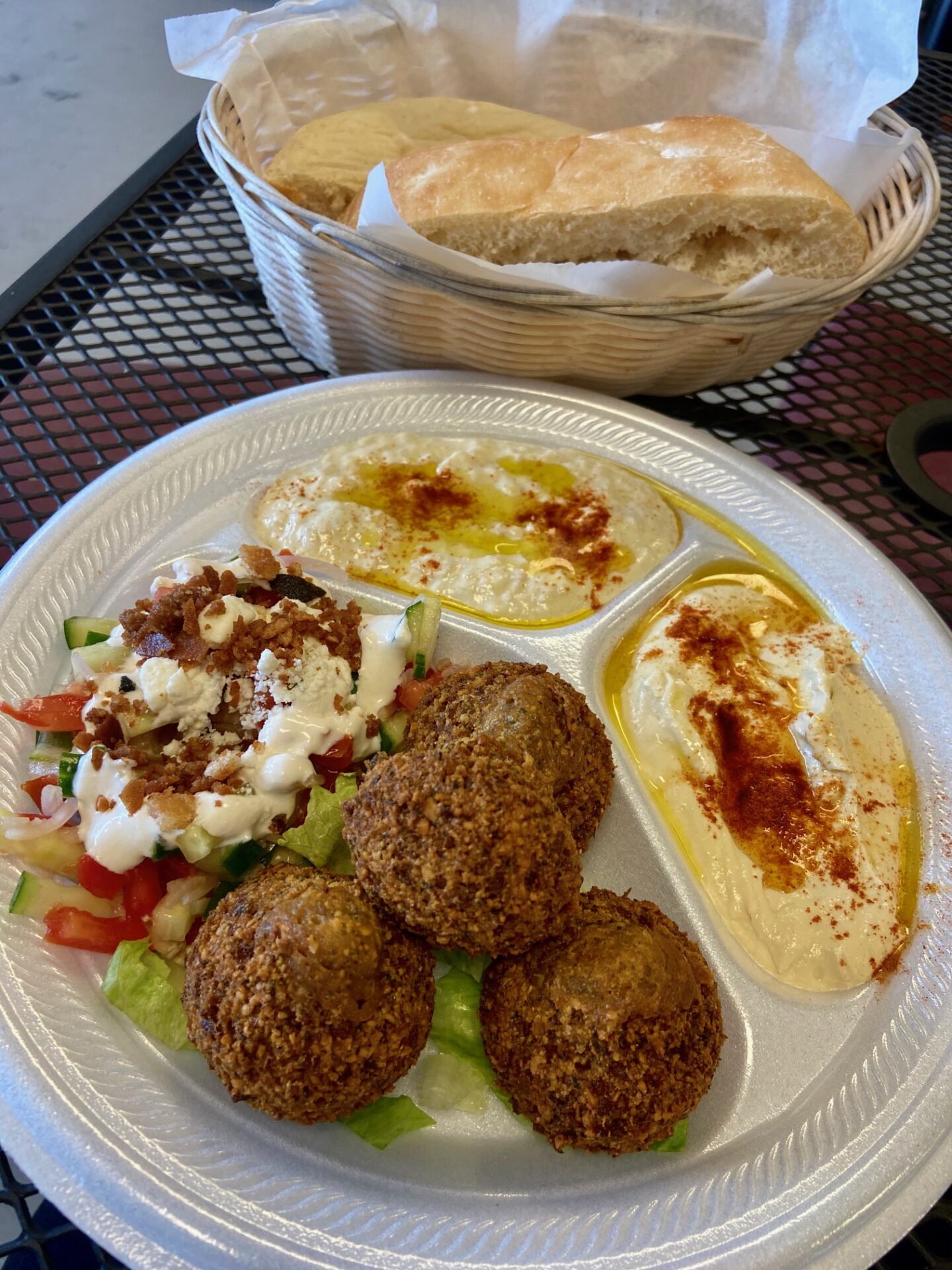 I've eaten a lot of falafel, but the best falafel I've ever eaten was right here in Charleston. Jerusalem Market & Deli doesn't just have the best falafel. They have some of the best Middle Eastern food I've eaten anywhere. Abdul, the owner, also makes incredible homemade hummus,kofta,baba ganouge,tabooli salad,gyros, and kibby. The pita bread is also amazing. This "restaurant" is located inside an incredible market where you can get olives, preserved lemons, Middle Eastern spices, cheeses, yogurt, and more. It's one of my favorite spots to have lunch and is a hidden gem in Charleston. They are open from noon to five every day.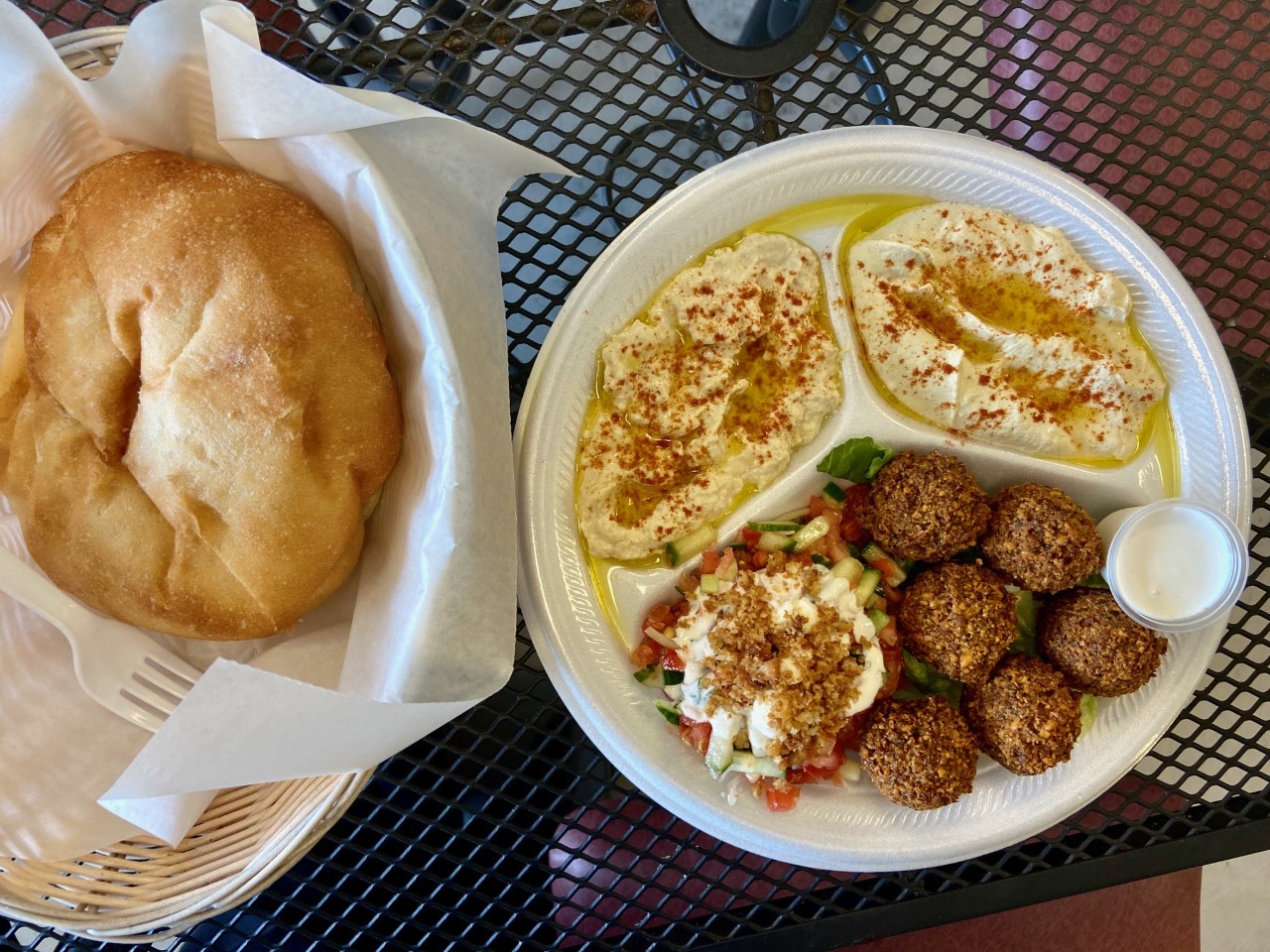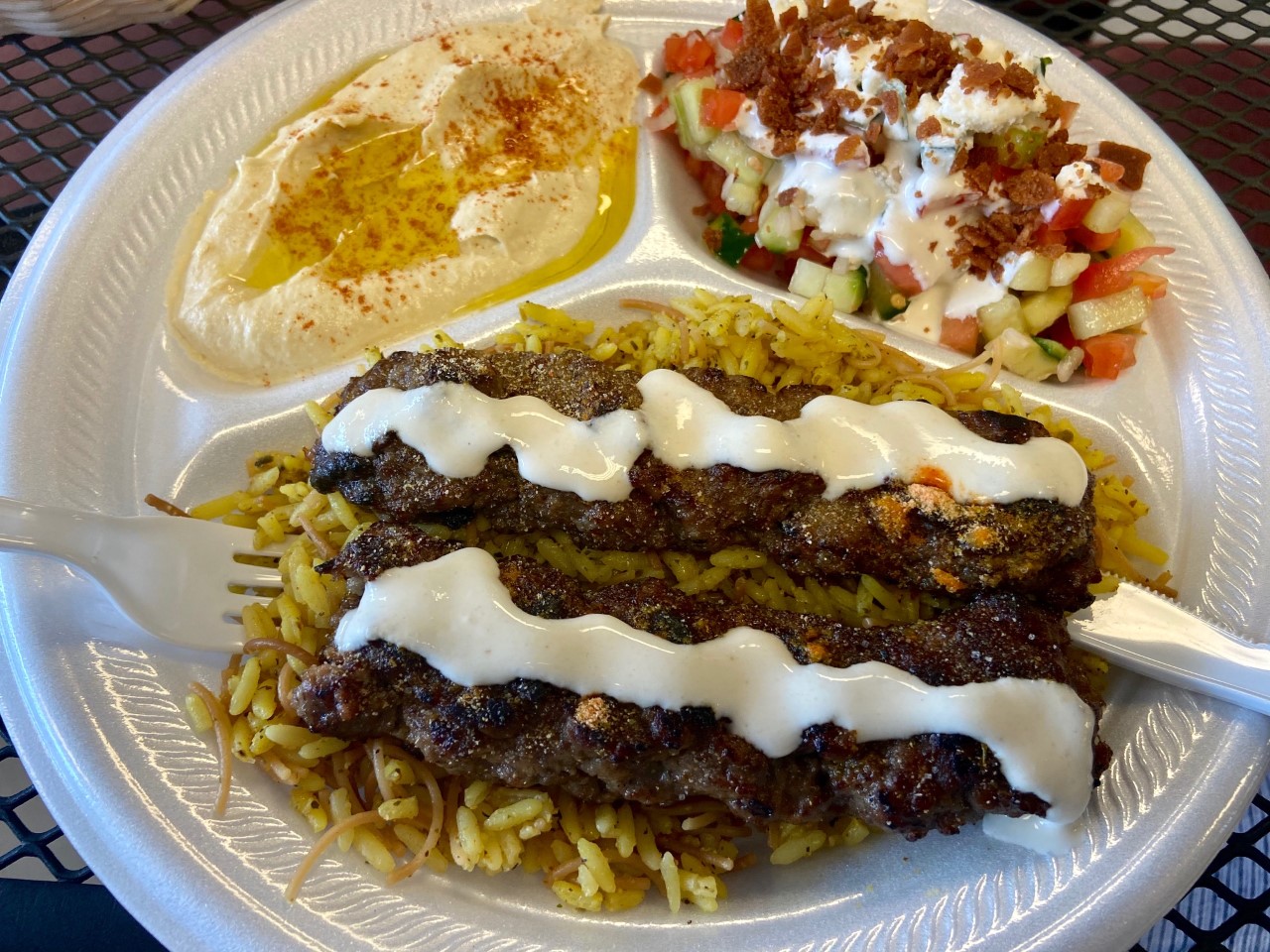 3. R Kitchen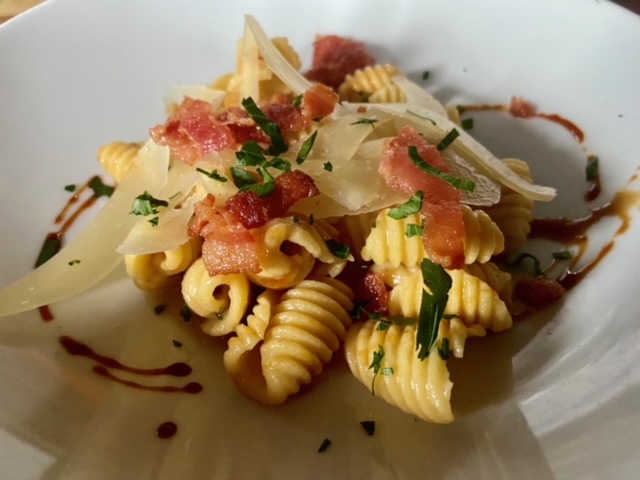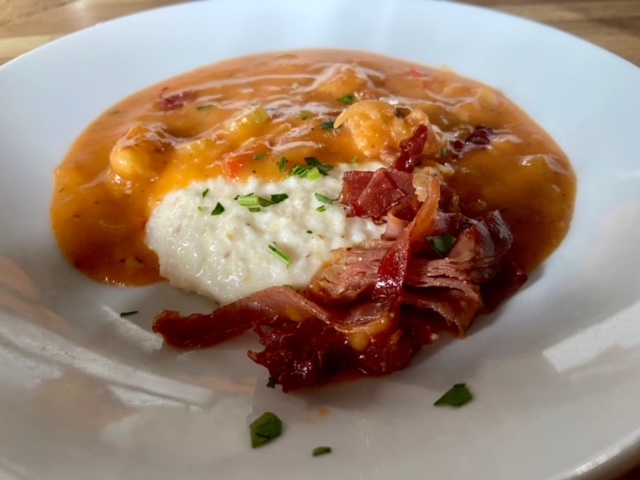 R Kitchen is, without a doubt, my absolute favorite of all the restaurants in Charleston. Except they say, they're not a restaurant, they're a kitchen, but whatever they call themselves, everything they make is phenomenal. R Kitchen has a newly constructed five-course menu every day, and it's a great value for $45. The menu is always creative and full of flavor. The restaurant should definitely be added to any foodie's bucket list. The chefs are friendly and interact with the diners which really takes the experience over the top. Make your reservations early!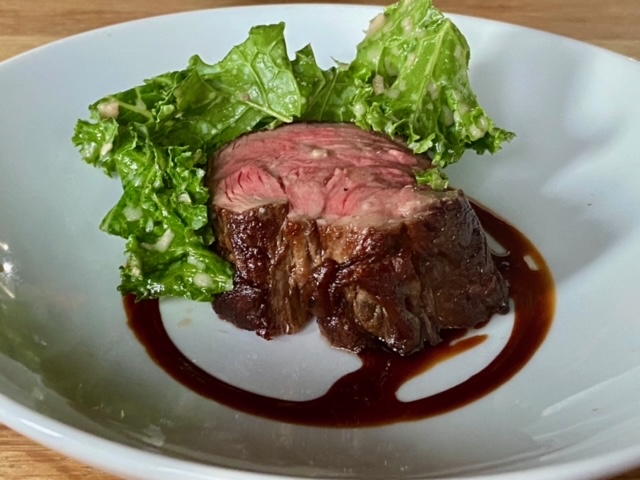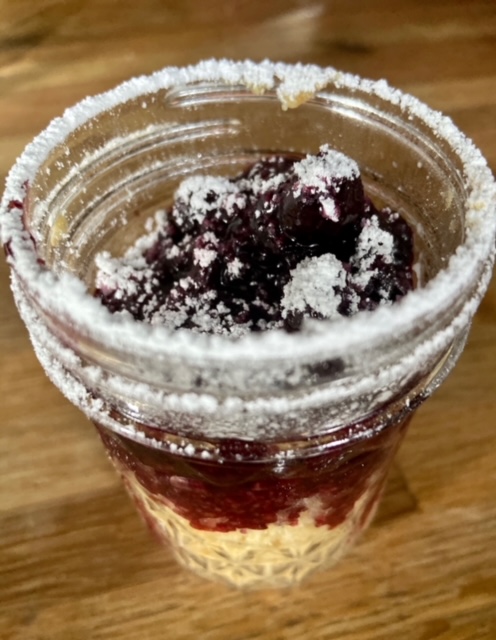 4. 167 Raw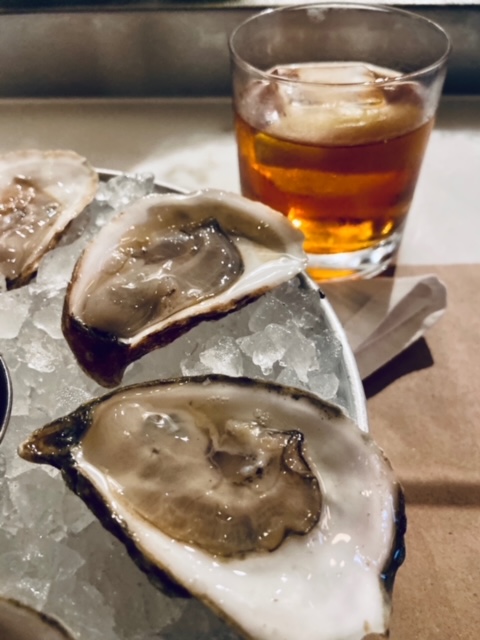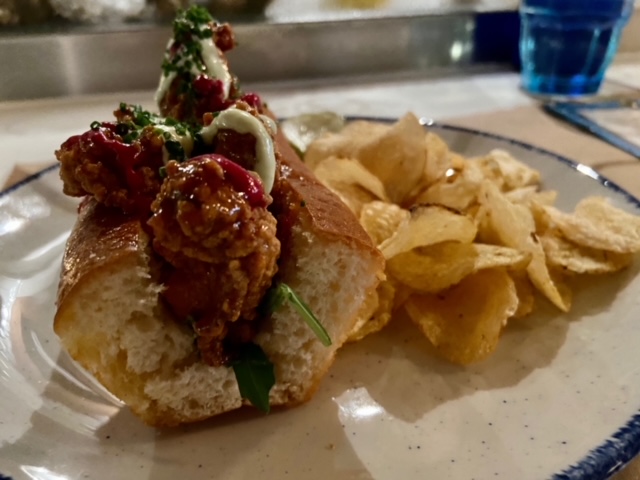 Charleston has a lot of excellent seafood, but the best seafood I've had here is at 167 Raw. 167 Raw is a New England style oyster bar in downtown Charleston. They are well known for their lobster roll which I still have to try. I had the oyster po' boy, which was the best oyster po' boy I've had anywhere. I also had the lobster tostada which I highly recommend. The wait can be long, but the food is excellent and worth the wait. This place is a must for anyone visiting Charleston.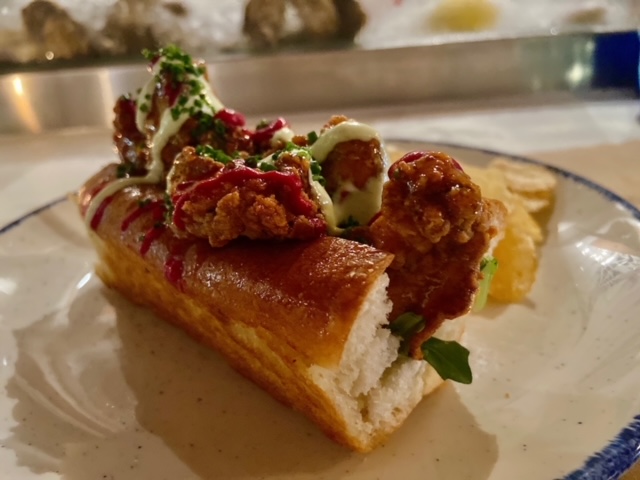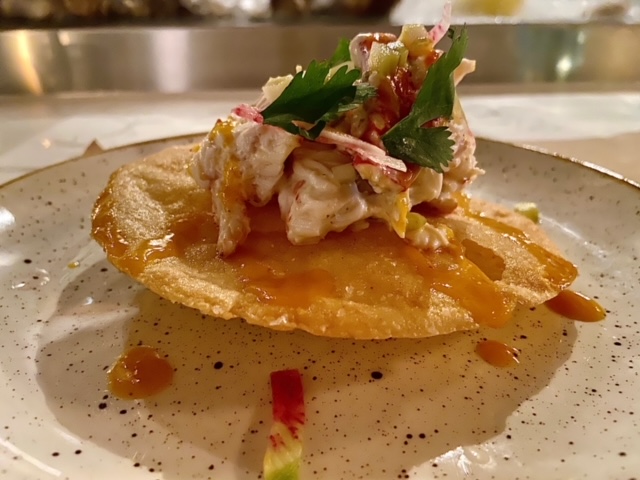 5. Bowen's Island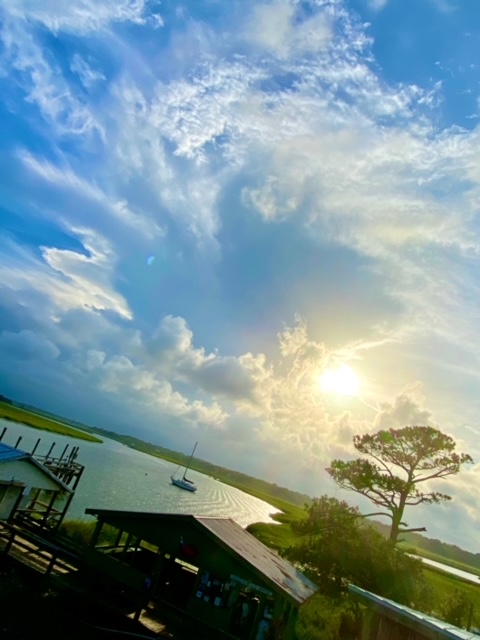 Bowen's Island is known for its locally harvested oysters, fried shrimp, hushpuppies, Frogmore stew, beer, & the astounding view of the river, marshes, and wildlife. It's a Charleston institution that has been around since 1946, so they must be doing something right. They open at 5 pm, and it's best to get in line a little before five, as this place really draws in the crowds. It's one of the more popular restaurants in Charleston. I won't say the seafood is the best here. People go more for the views and the oysters.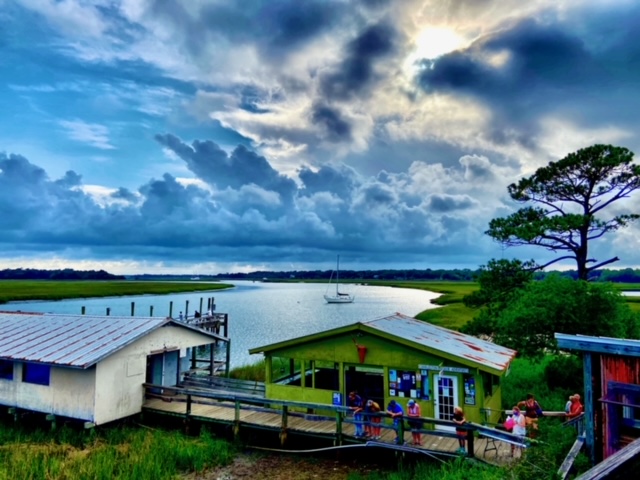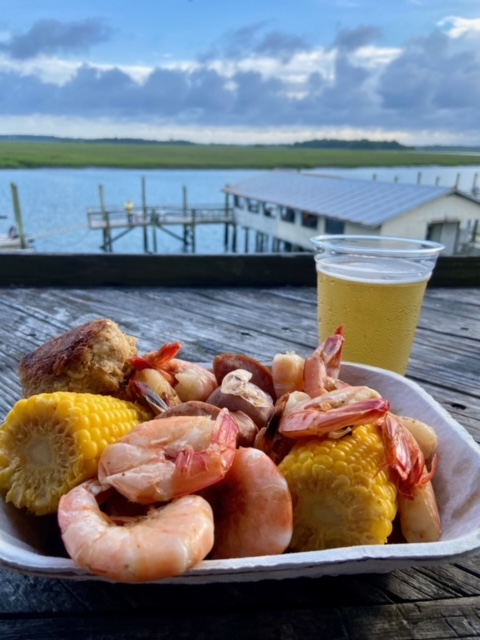 6. Delaney Oyster House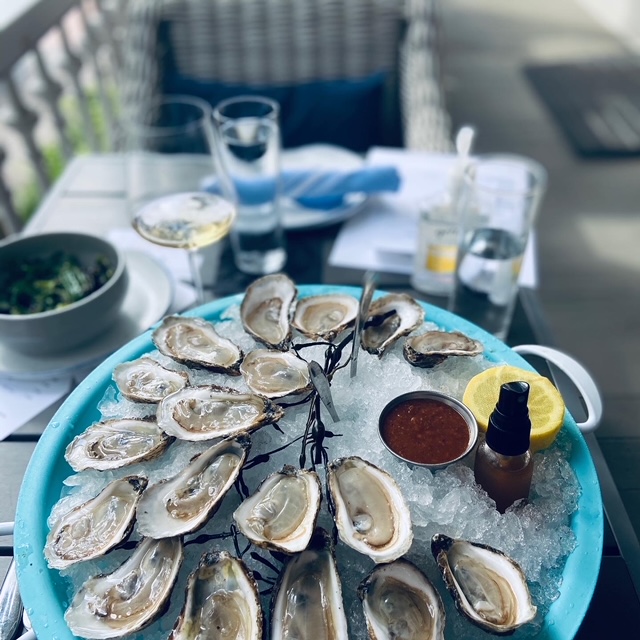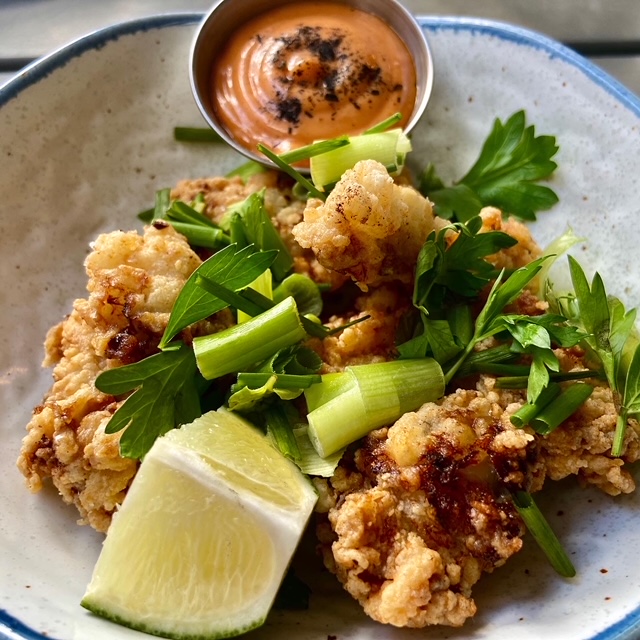 While I'm mentioning seafood, I also have to mention the Delaney Oyster House. This restaurant is also focused on seafood and its raw oyster bar. The setting has lots of charm, the service is friendly, and they offer a great happy hour. The happy hour has $6 glasses of wine or $8 martinis, and great seafood specials. Along with raw oysters, I indulged in the crispy oysters, and the padron peppers with a watermelon ponzu sauce. Everything was fantastic. I loved sitting outside on the porch and people watching the people walking down Calhoun Street. Make reservations. It can be a popular place.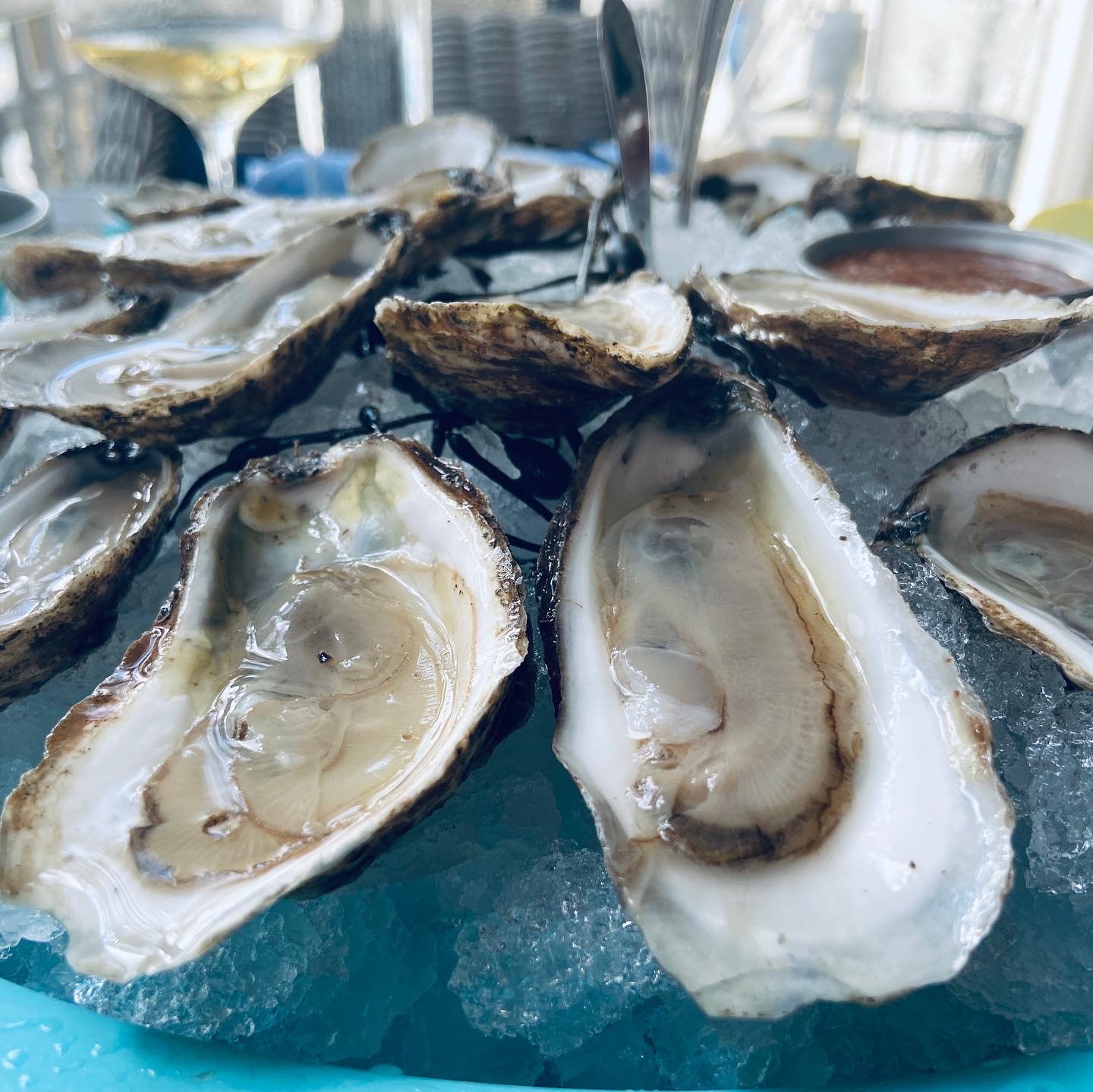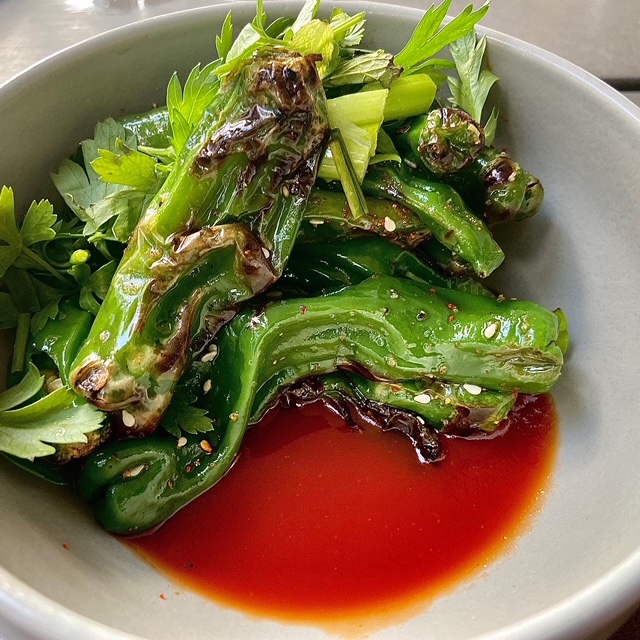 7. The Daily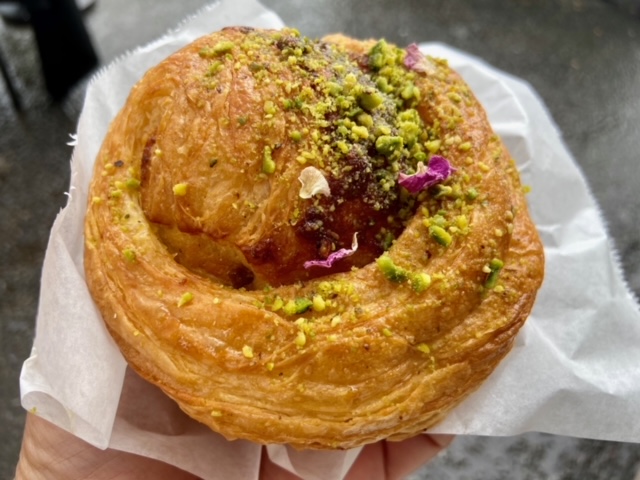 The Daily has my all time favorite pastry, the pistachio rose morning bun. Get there early, or it will be sold out. They also have incredible whipped feta toast with fermented honey that's an absolute must, and the salads they made are amazing. If they have the orange hazelnut latte available, it's a must.
8. Ravenel Seafood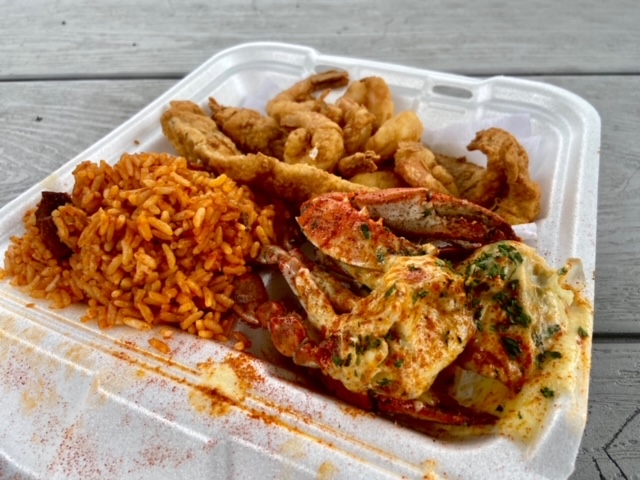 Ravenel Seafood is just half an hour outside of Charleston in Ravenel, and if you're following my list of fun things to do in Charleston, then this is a good stop to make on your way to Botany Bay. The garlic crabs are divine, and this is a good place to try Carolina red rice. They will even give you a demonstration on how to crack the crabs if you ask.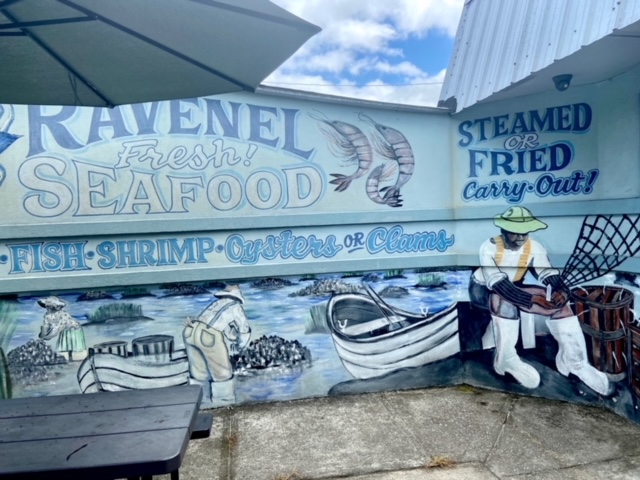 9. Rolled Quesadillas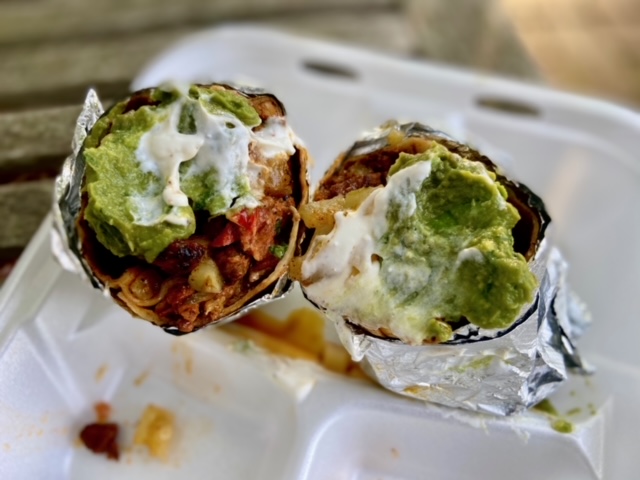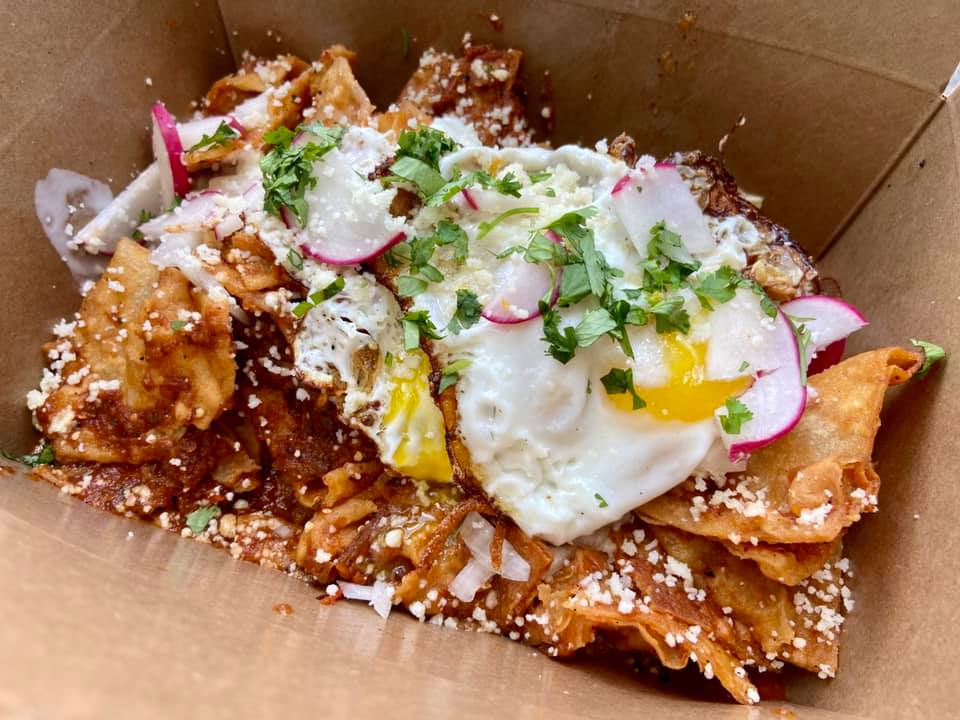 Holy guacamole!! Rolled Quesadillas makes the best damn pastor burrito I've ever had. Hector, the owner of this food truck, makes the adobo from scratch with 7 different chiles and it's so tender. Made 2 days in advance. He also makes some of the best chilaquiles I've ever had. The quesadillas also get rave reviews.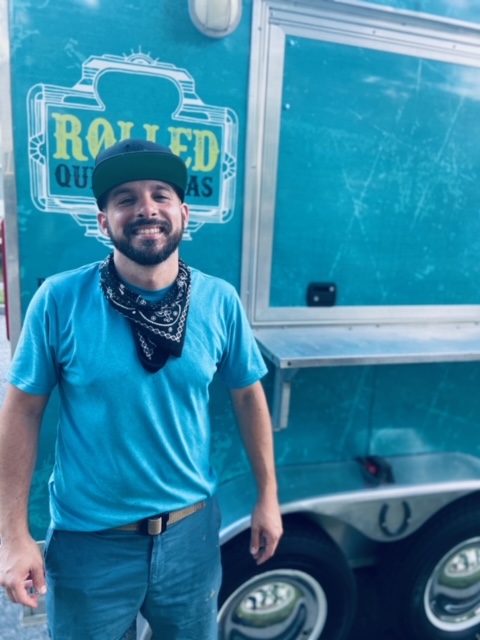 10. LoLa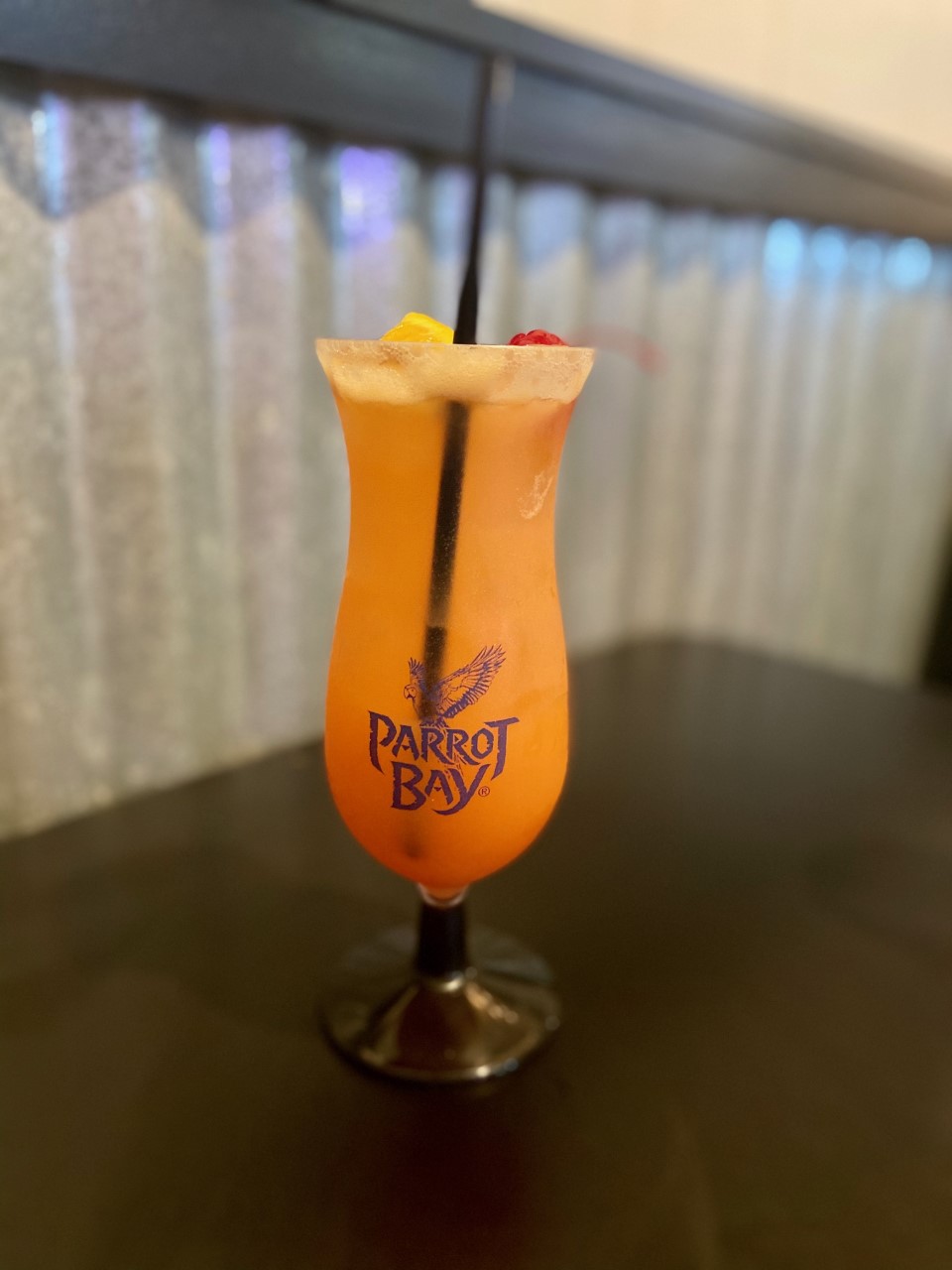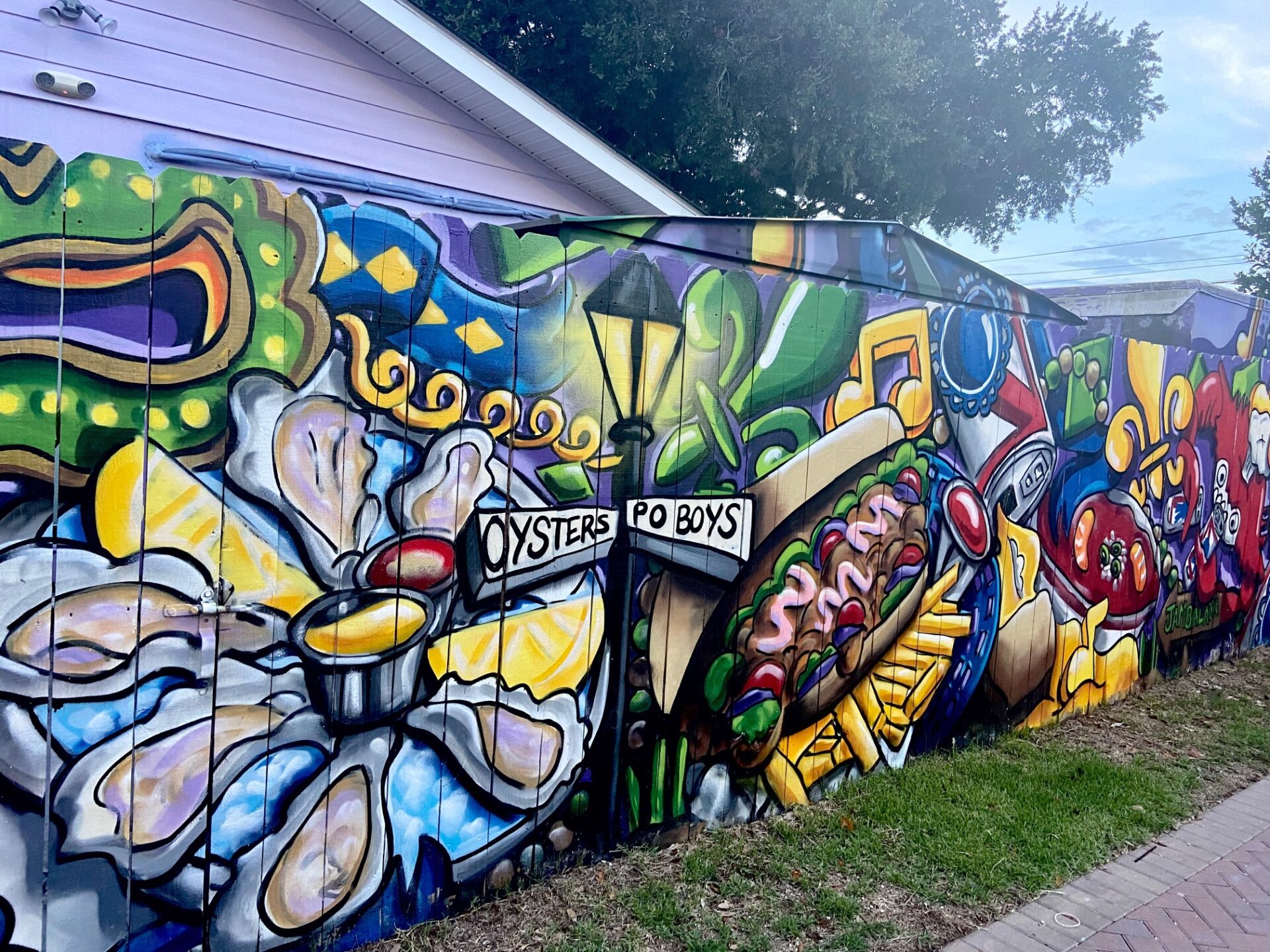 For a place with great food and drinks that has a festive atmosphere, head to LoLa in Park Circle. They serve authentic Cajun cuisine and the best hurricanes I've had outside New Orleans. I'm a big fan of their oyster po'boy. I've heard their shrimp risotto cake, gumbo, and blackened redfish are all great. The staff is friendly, and there is lots of outdoor seating.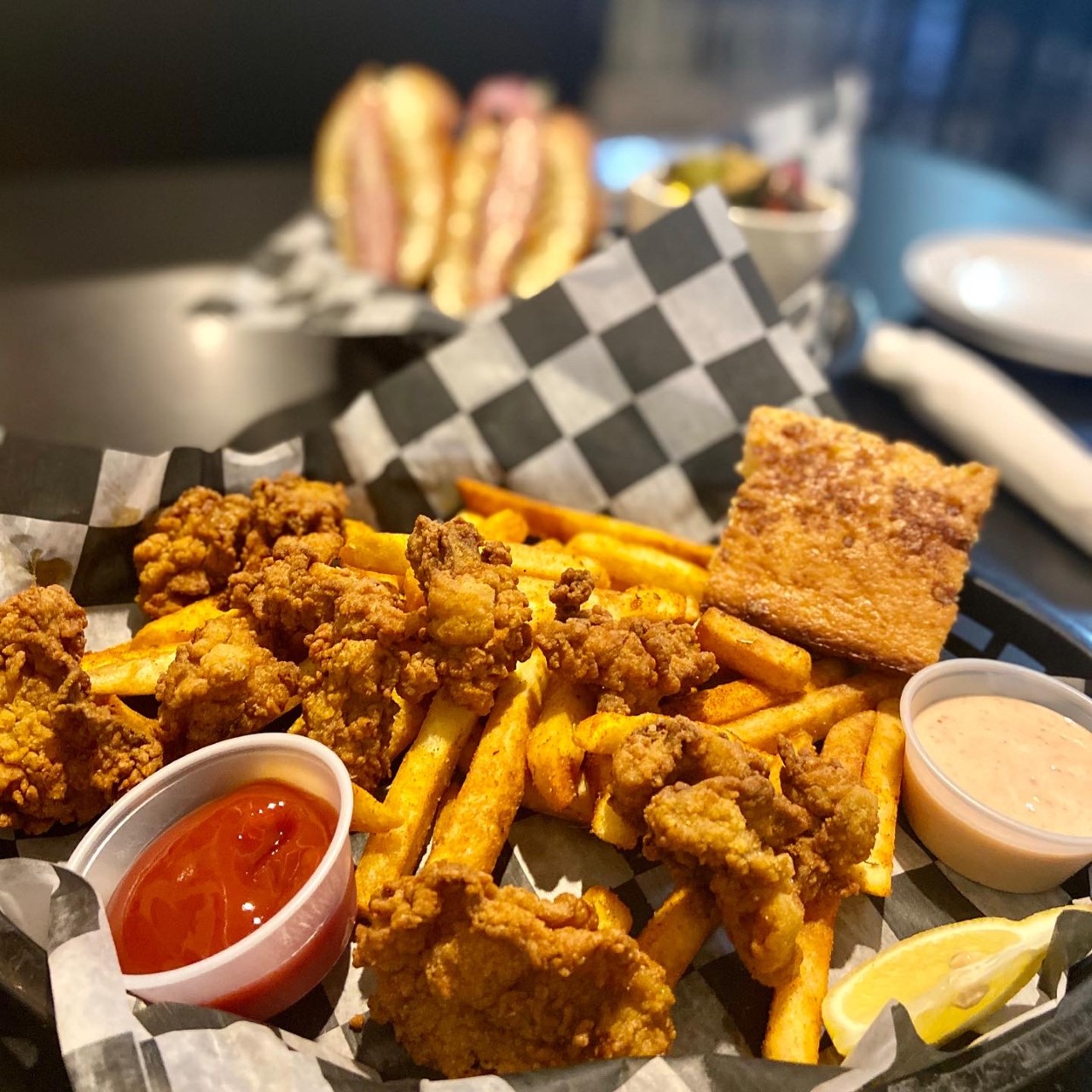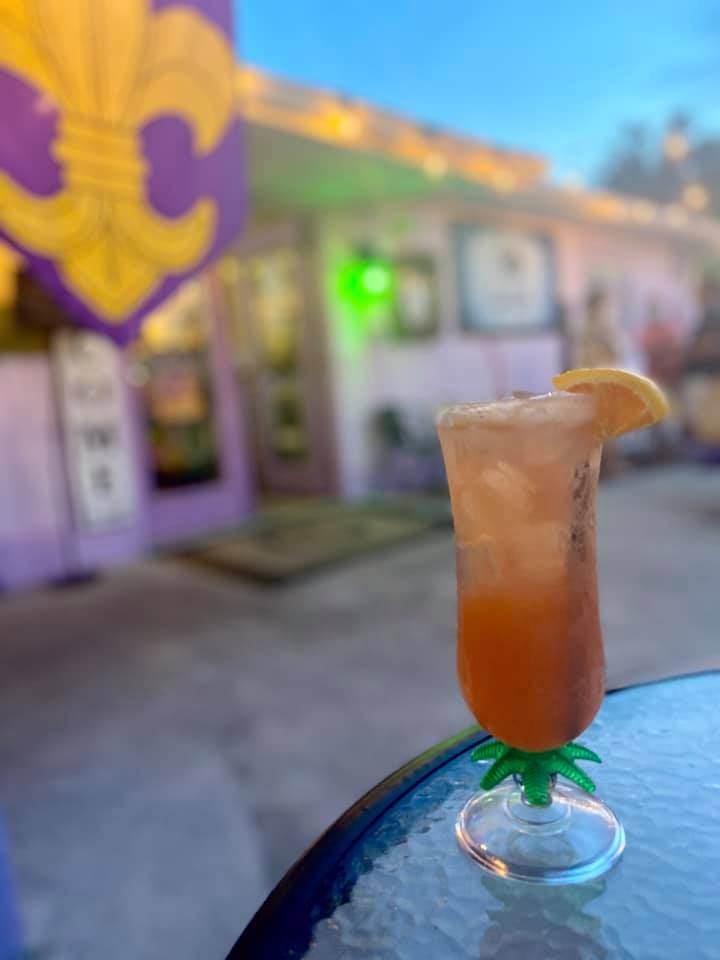 11. The CODfather, Proper Fish & Chips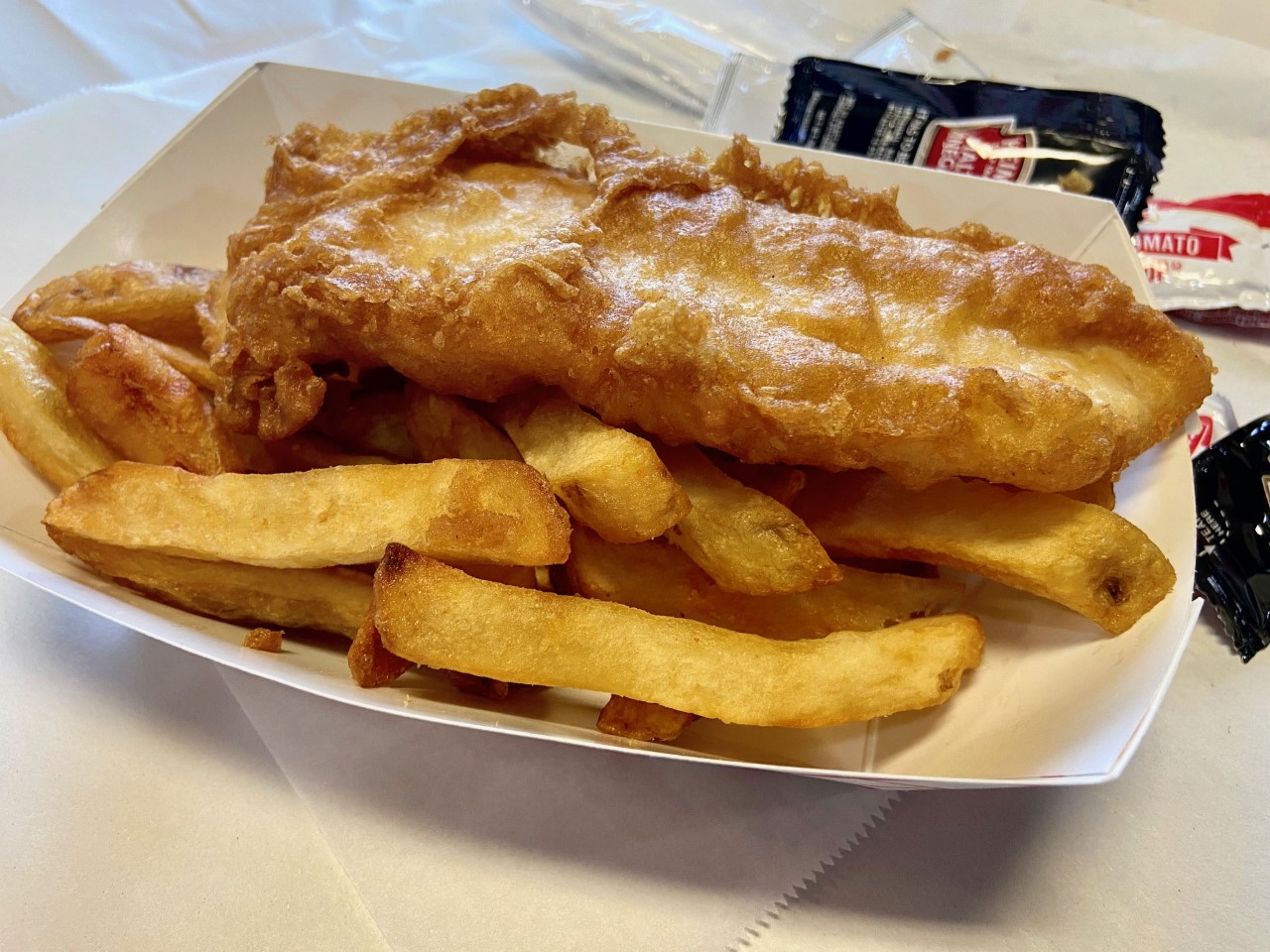 The CODfather serves proper British fish and chips made from Atlantic cod that are just phenomenal. The fish is crispy on the outside and moist on the inside just like it should be. The portions are big, and you can get a half order if you don't have a large appetite. You can even get mushy peas if you're so inclined. They also serve meat pies and sausage rolls. There's also a small pub inside. If you want classic fish and chips, this is the place to go.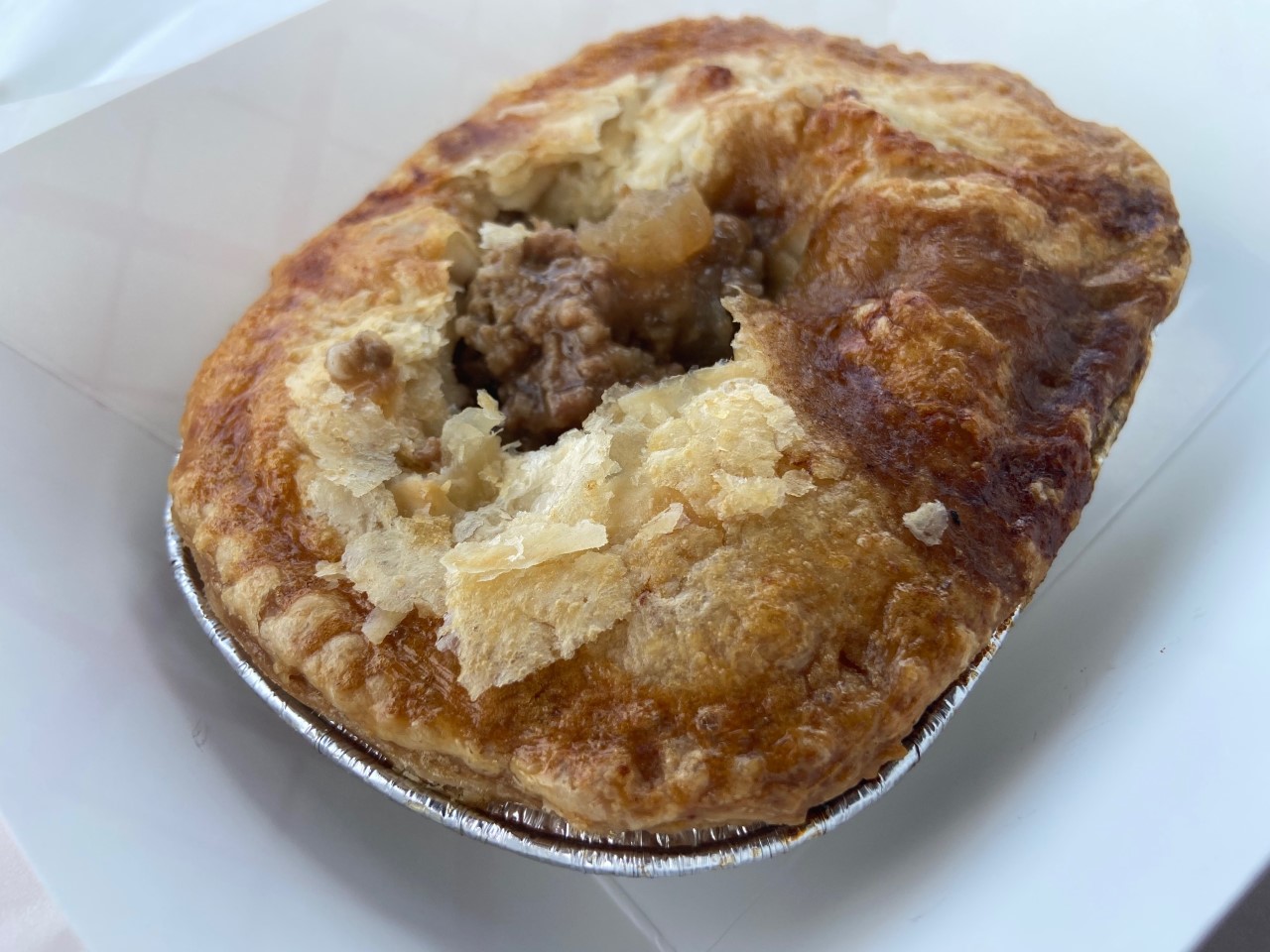 12. Gilly's Seafood
If you want some of the best lowcountry style seafood that Charleston has to offer, go to Gilly's Seafood. At the moment, you order inside and have to take your food to the patio, or to go. I had the Catfish Charleston which is a blackened Catfish fillet topped with a shrimp, crab and crawfish cream sauce, and served over dirty rice. I was swooning a little, it was so good. You can also get Southern specialties like fried green tomatoes, po'boys, seafood baskets, and shrimp and grits. Their she crab soup is so delicious.  The menu reflects recipes from the chef's grandmother and has the best of southern comfort food. Non-seafood lovers can choose from meatloaf, fried pork chops, chicken livers, fried or baked chicken. Make sure to save room for key lime pie for dessert.
13. Butcher & Bee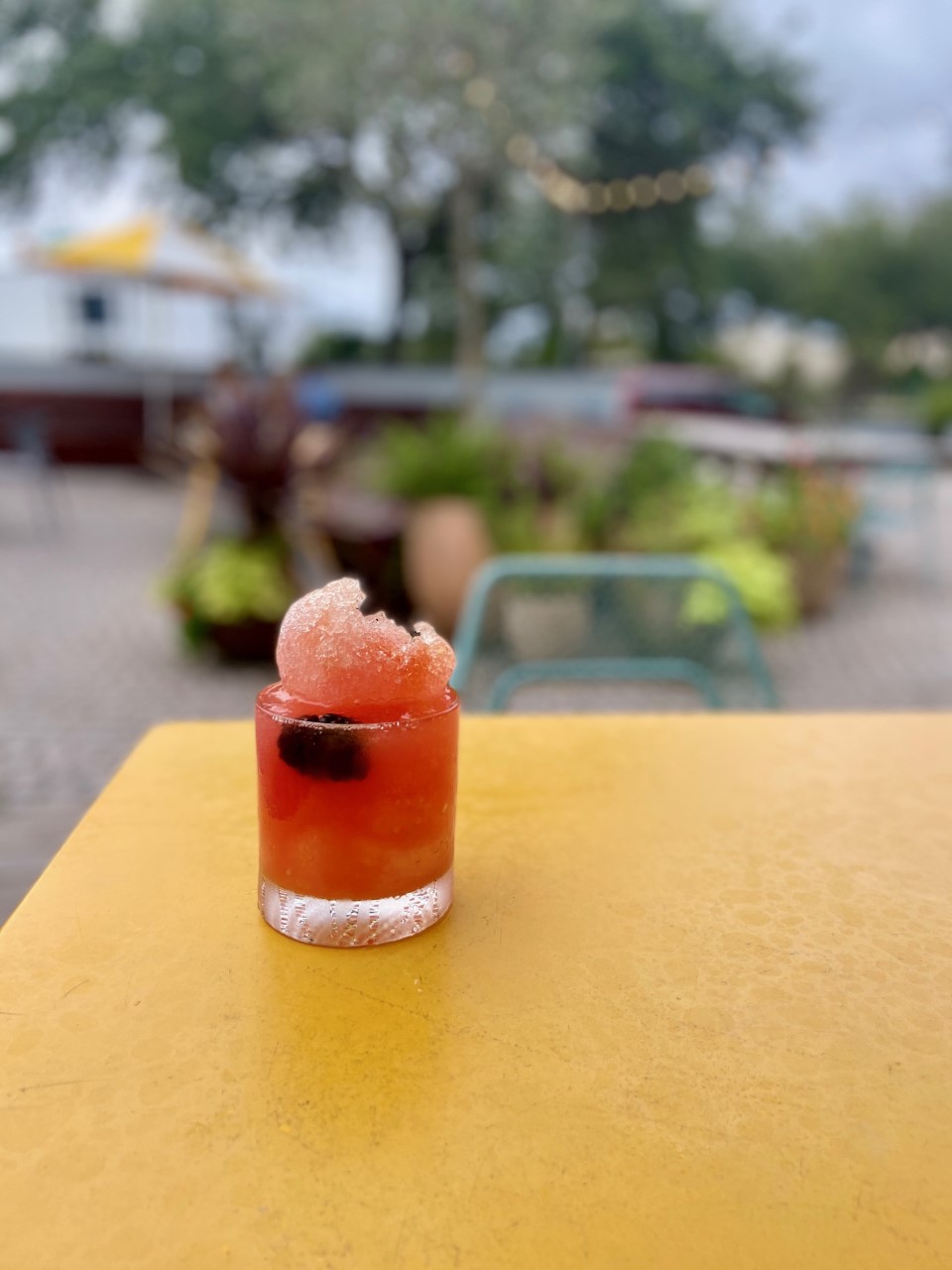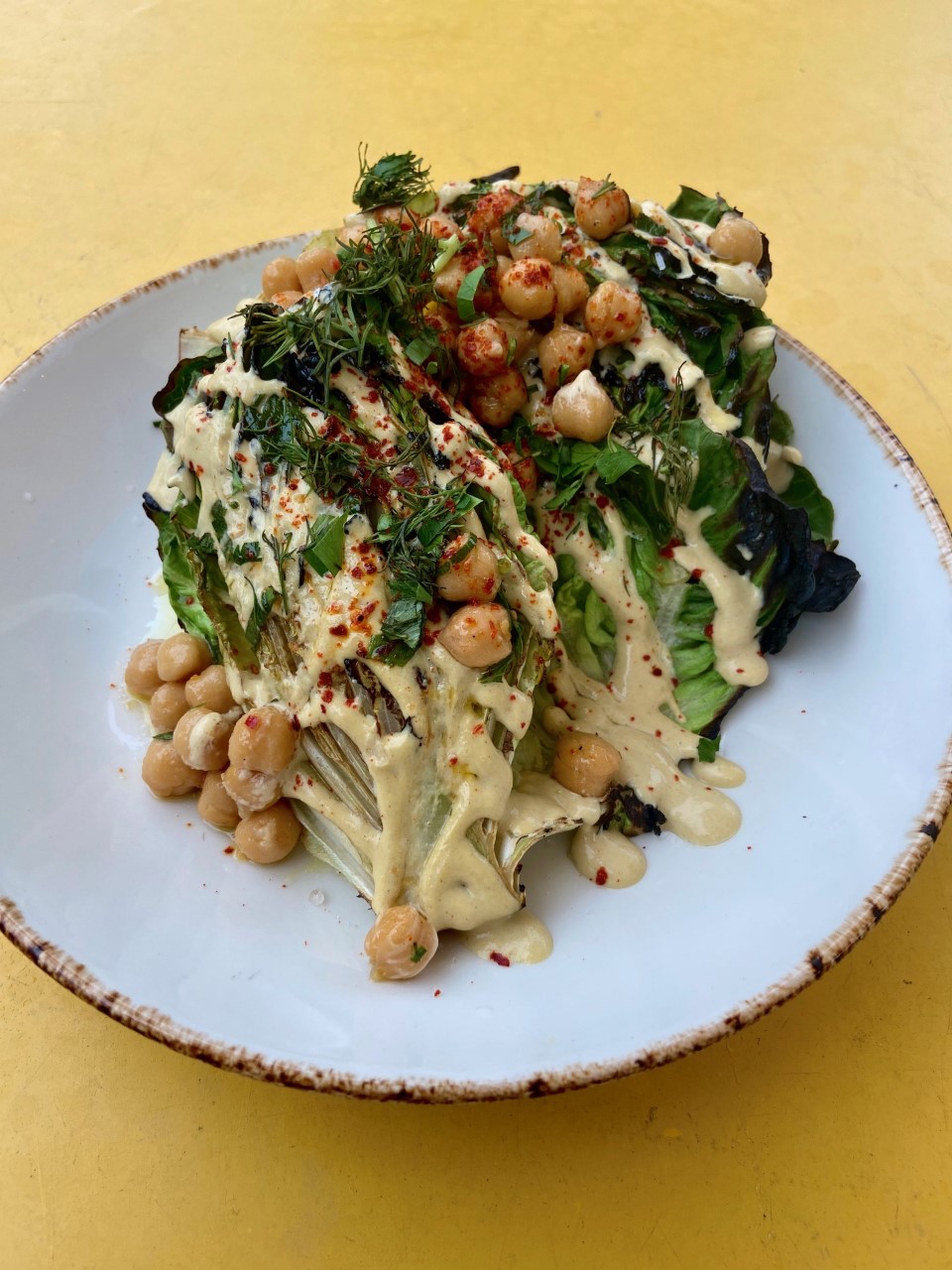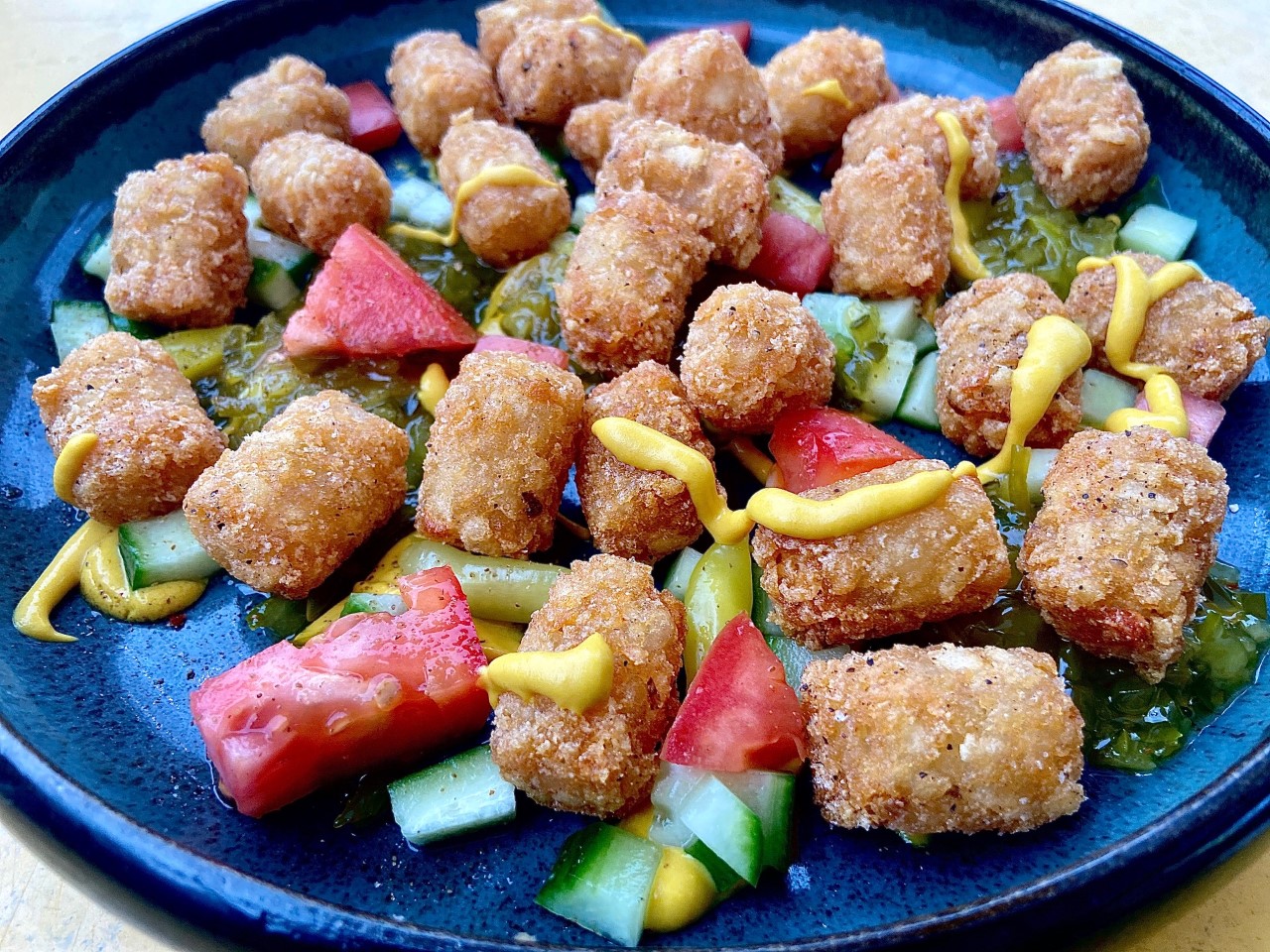 Butcher & Bee is one of my very favorite restaurants in Charleston. I love when food is playful, and they have definitely taken that approach. Bourbon blackberry shave ice, smoked chicken wings with watermelon bbq sauce, Chicago style tater tots, a truly amazing grilled Caesar that's addition of dill made it wondrous, and a homemade oatmeal cream pie. All of this except the dessert were on the happy hour menu! This is a farm to table style restaurant, and it always manages to surprise me. They have a beautiful patio and probably the most famous item is the whipped feta. They also own The Daily which I recommended above.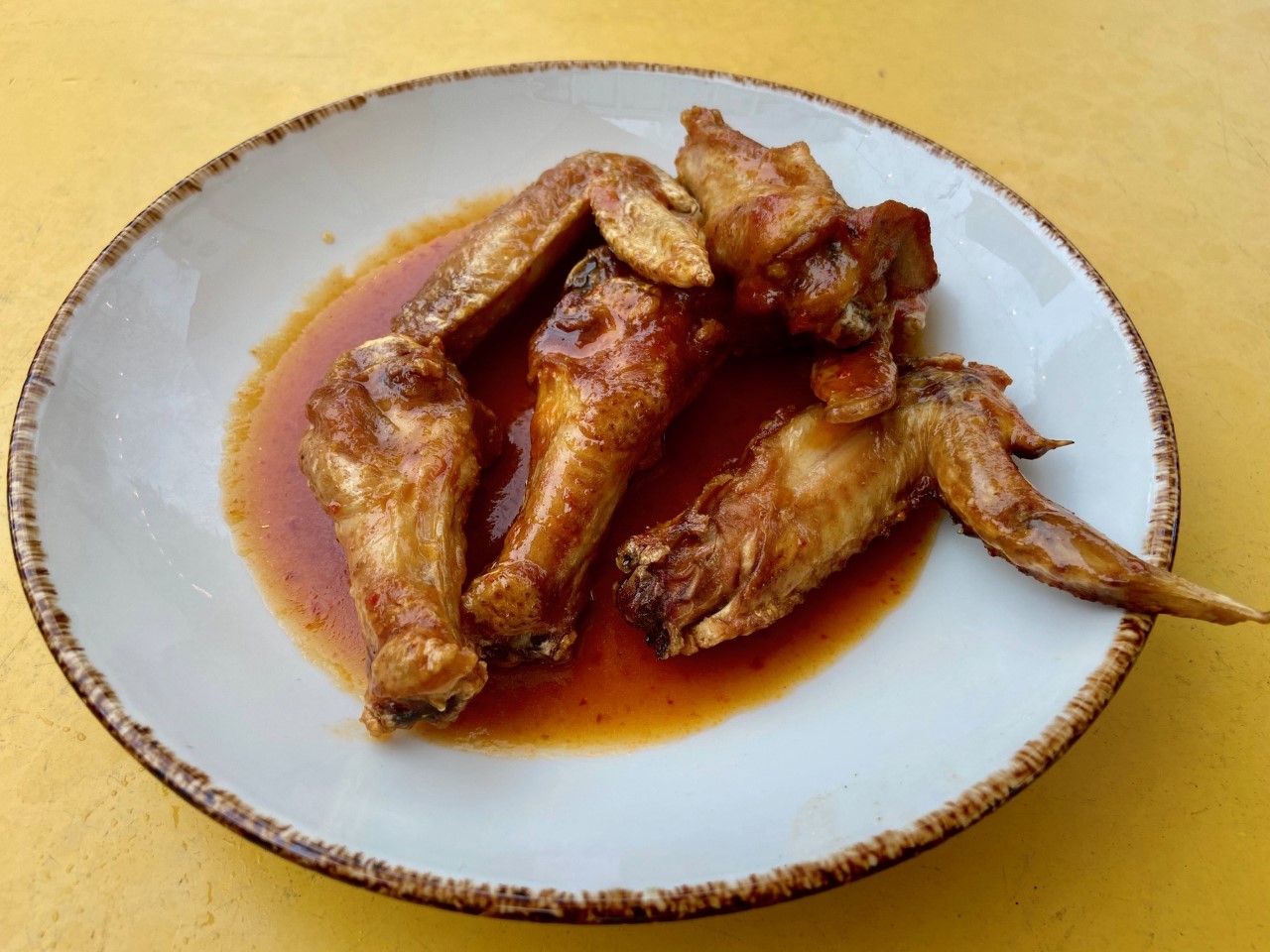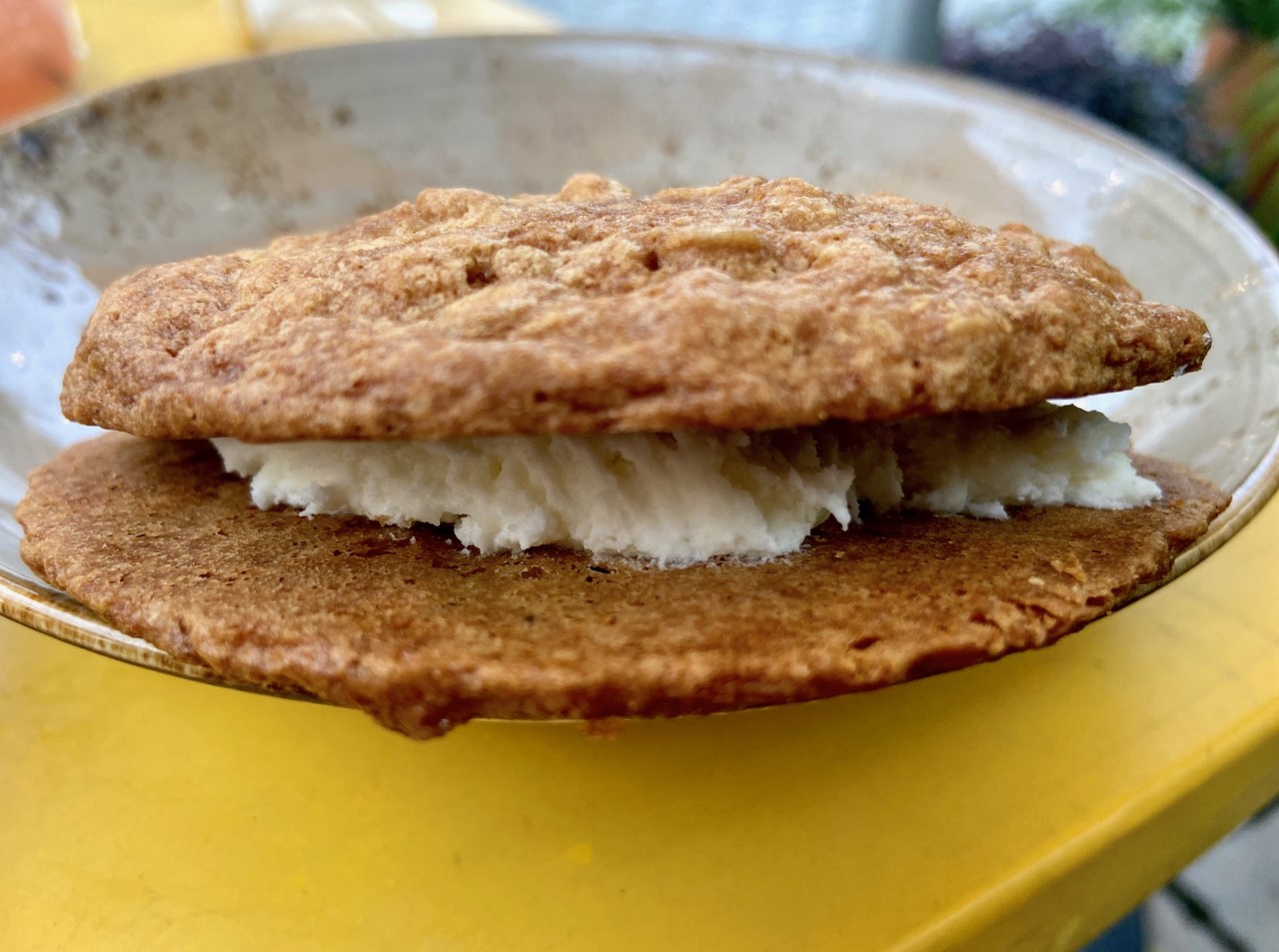 14. El Pincho Taco

If you're looking for the most authentic tacos and Mexican cuisine in Charleston, then El Pincho taco is the place to go. Authenticity down to the typical Mexican plastic tablecloths on the patio. The servers are so delightful and proud of what they serve.
A wonderful mezcal list. They even had sotol, her sweet cousin which tickles your tongue and quivers beneath your skin. Hints of Valentines sweetheart candy. But then humid. Wet earth after desert rain. A snake tumbles over the rock you sat on seconds ago. Then Shirley Temple dances across the porch in a daffodil yellow dress.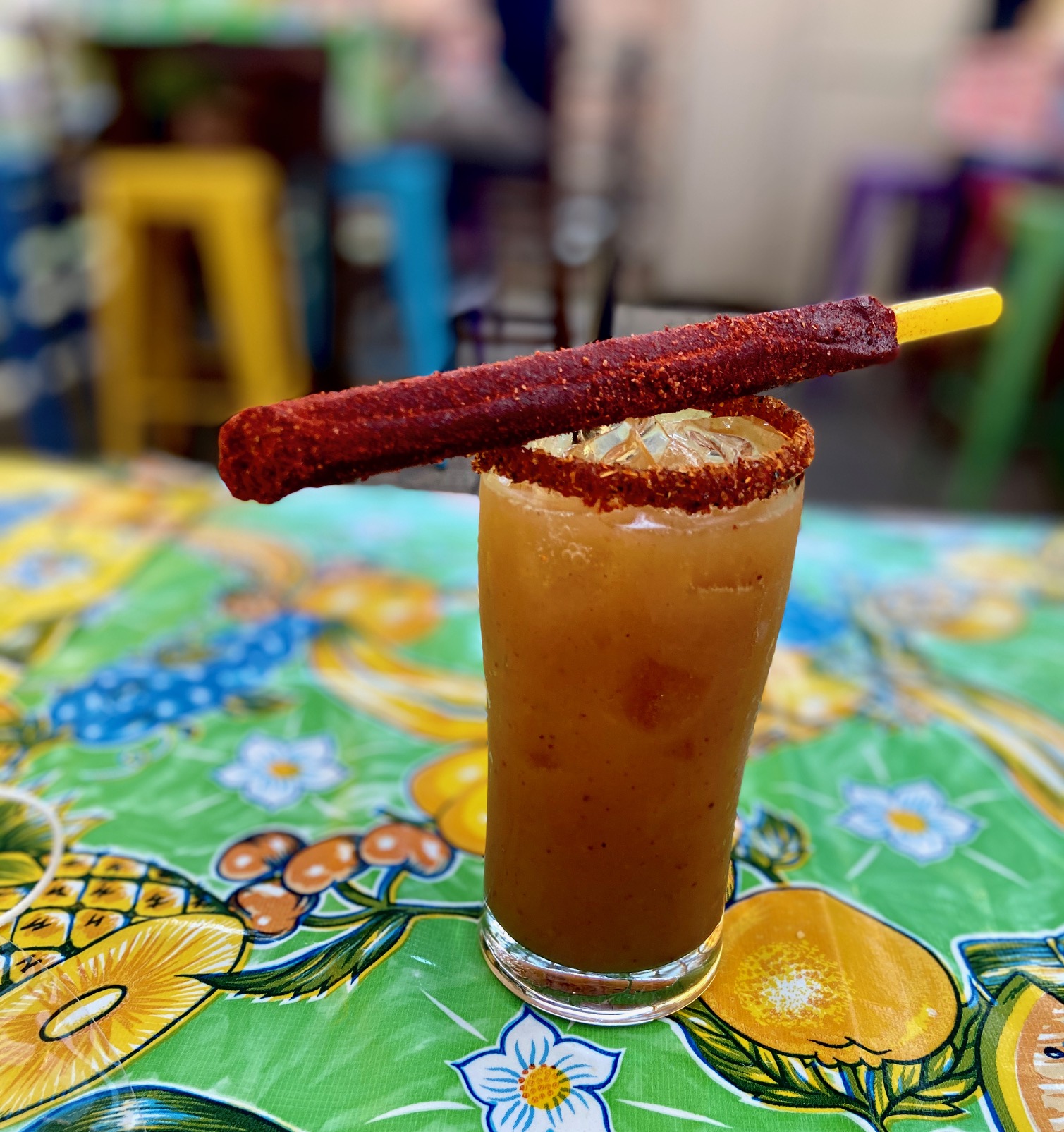 I also had the tamarindo margarita. Dulce and sour trailing across from the tongue.
Flautas made with homemade tortillas. Almost as good as the $2 ones I used to get in a hidden corner in San Miguel. Tacos pastor – good but sadly missing the pineapple. Everything else perfection taking me back to the Corazon of Mexico.
15. Lewis BBQ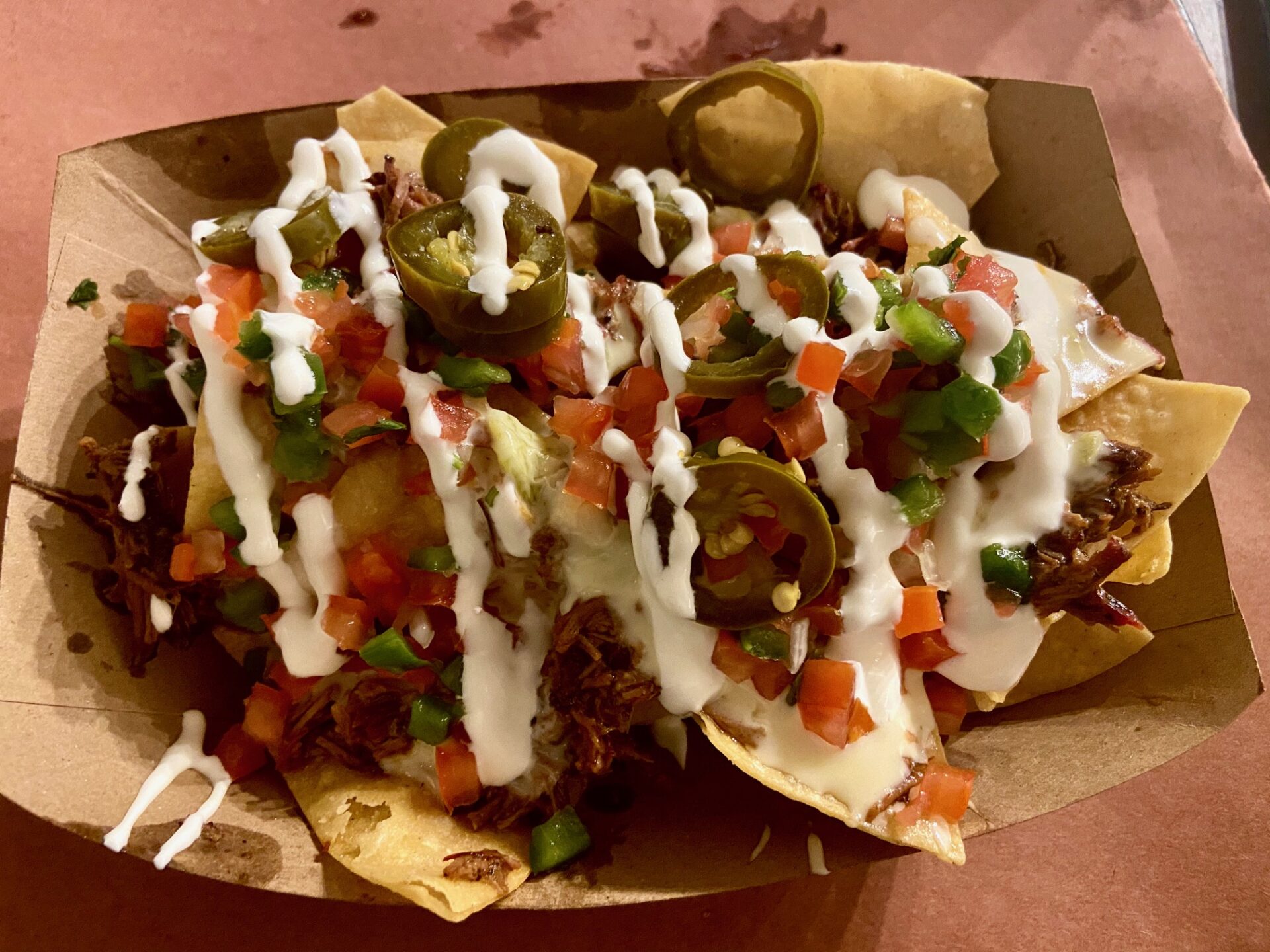 Charleston has lots of great BBQ, but I think the best BBQ in Charleston is Lewis BBQ. Its Austin, Texas style BBQ, which is my favorite style. They have some of the best brisket I've had, and when you order you get to ask for either lean or fatty brisket. I also love the nachos that come with their oh so good queso on top. And, that hatch green chile corn pudding is the stuff dreams are made from. They have 3 sauces, original/tangy/verde and they are all great. They have lots of craft beer choices, and you can order margaritas by the pitcher.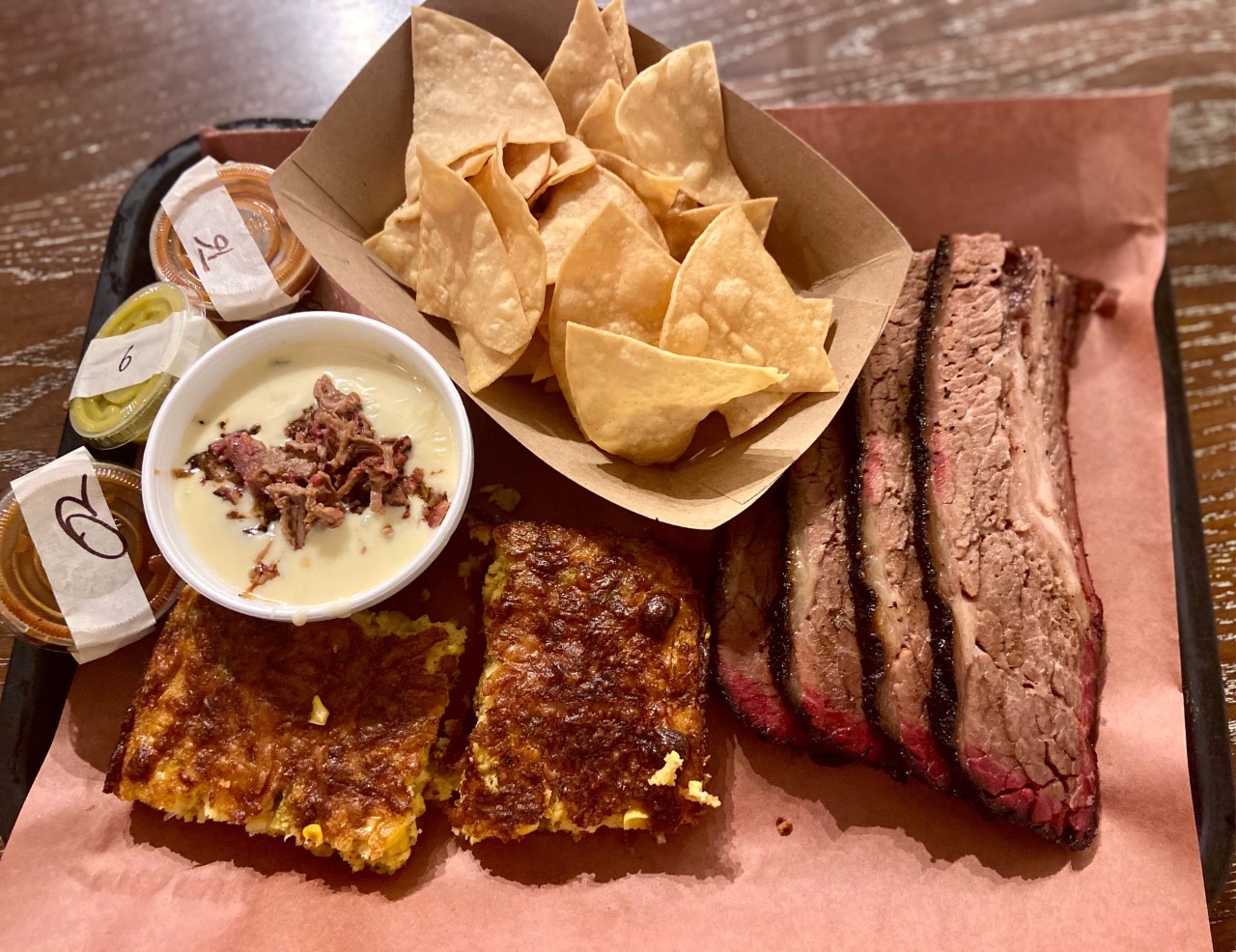 16. Ma'am Saab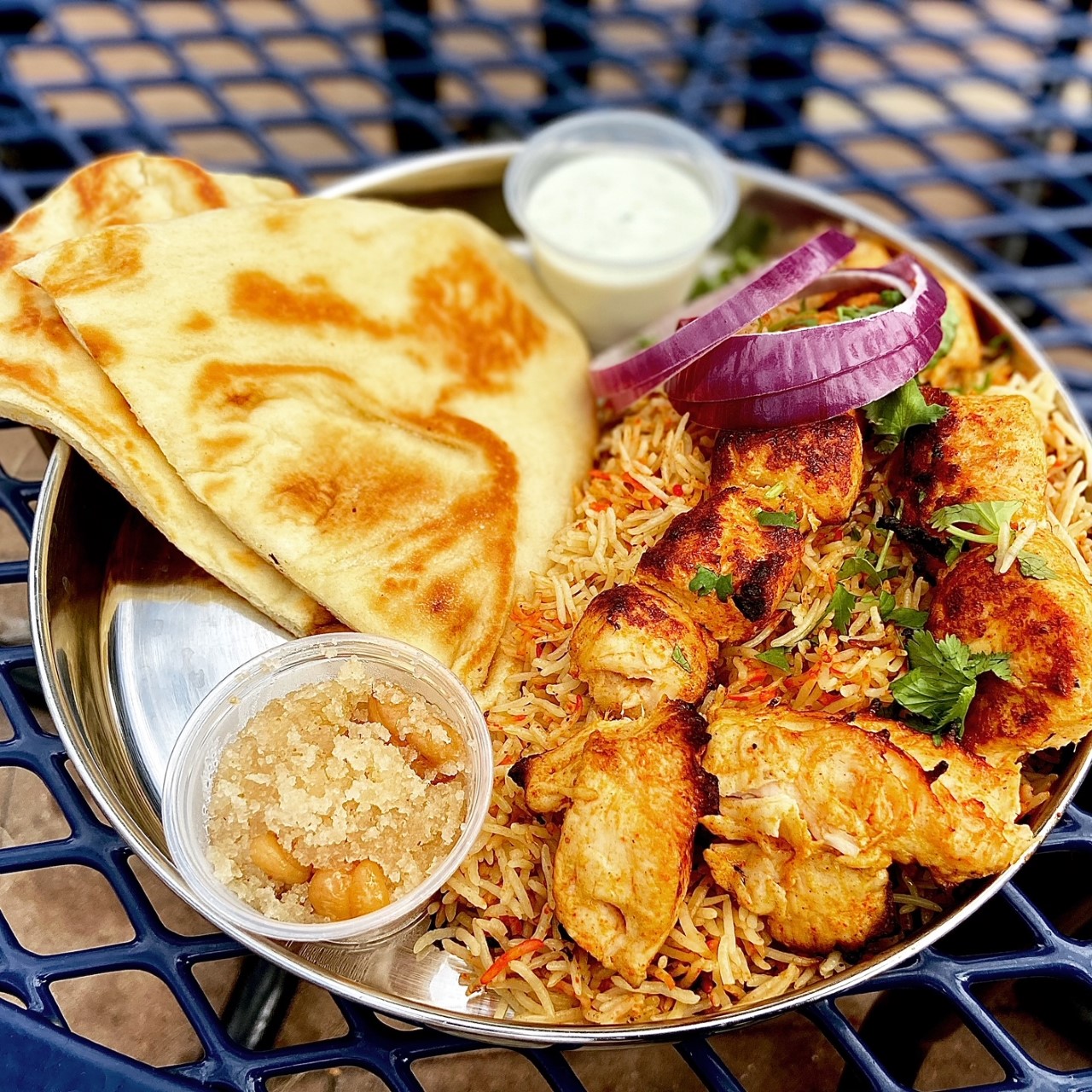 Ma'am Saab is a wonderful Pakistani restaurant at The Workshop where there is lots of patio seating. I had the chicken tikka, and it was so flavorful, the chicken and the rice were both perfectly cooked, and, oh, that naan! The owner is friendly, and you can tell that this restaurant is her passion. This is a hidden gem in Charleston, and I can't wait to go back and try more of their dishes.
Like this article? Subscribe and never miss a post!