The Best Asian Restaurants In Tampa Bay, FL
I moved to St Pete last February, part of the Tampa Bay area, and I am pleasantly surprised to discover all of the good Asian food that the area has. I'm still making my way around to all of the restaurants, but here are my favorite Asian restaurants in Tampa Bay so far. (I used to live in Portland, OR, so the bar is set pretty high.)
The Best Asian Restaurants In Tampa Bay, FL
1. Sap Sap Lao Cafe (Pinellas Park)
View this post on Instagram

Sap Sap Lao Cafe is the real deal when it comes to Laos food. It's a family business, and you can tell they take great pride in the food they serve. I usually get Nam Khao which is fermented pork mixed with coconut crispy rice and served with lettuce wraps. The Laos iced coffee is also a must. They also are known for their papaya salad and noodle dishes.
2. Viet Kitchen (Tampa)
View this post on Instagram
Viet Kitchen has my favorite bun bowl if that's the dish that you're looking for. The meat is perfectly grilled, and the vegetables are so fresh. I've also heard they have excellent pho, but I have yet to try it. I've also heard good things about the salt and pepper shrimp, and you must get the salad rolls! They close from 4-5 every day, so that the staff can eat together.
3. Buya Ramen (St Pete)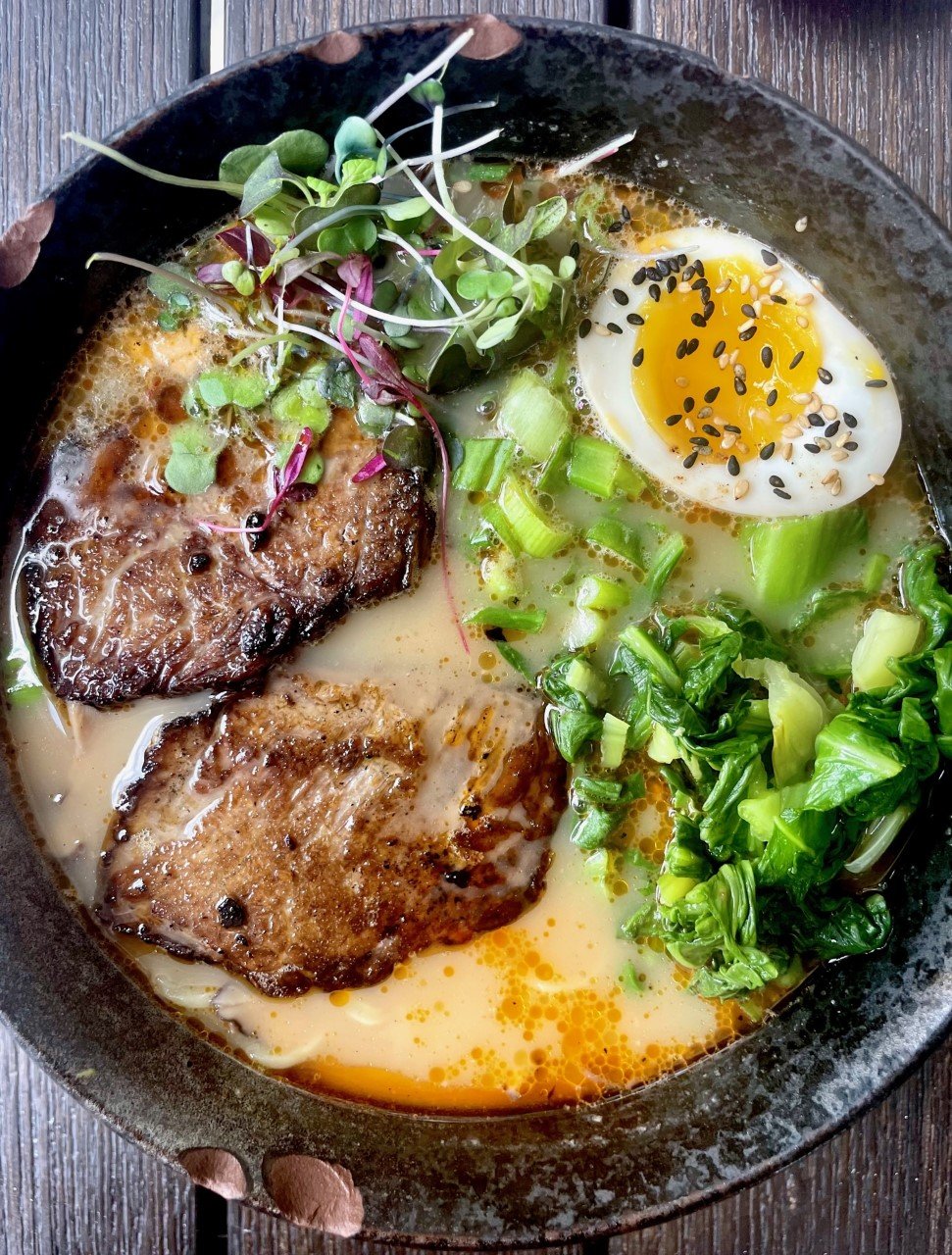 The braised short rib ramen from Buya Ramen is some of my favorite ramen that I've ever had. I'm still planning on going back for the crispy duck ramen, but the short rib ramen is just so good, I'm afraid to switch! Buya Ramen is a Japanese Izakaya, so you can also get small bites and excellent cocktails. Definitely try the seasonal Highball. Also, don't miss the gyoza, made by the local Shiso Crispy which makes the best dumplings that I've ever had!
4. Shiso Crispy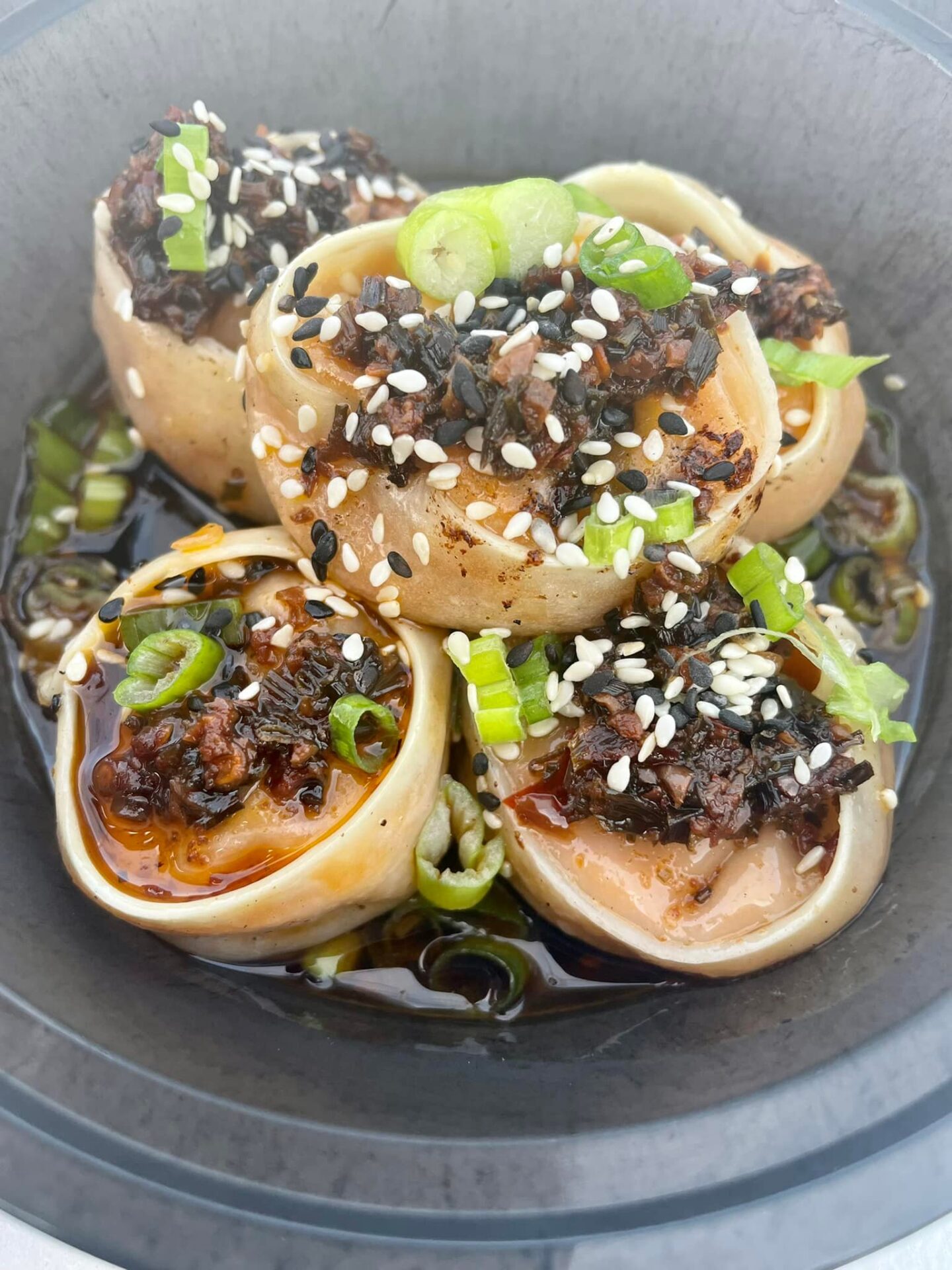 Speaking of Shiso Crispy, this Asian food cart makes the kind of dumplings your soul has always longed for. You also must try the lobster rangoon. They also have sticky rice bowls, bao buns, and plenty of vegan options. If you go to the location at Par Bar, you can get your food from Shiso Crispy and drinks from Par Bar for the perfect meal.
5. Patti's Kitchen (Pinellas Park)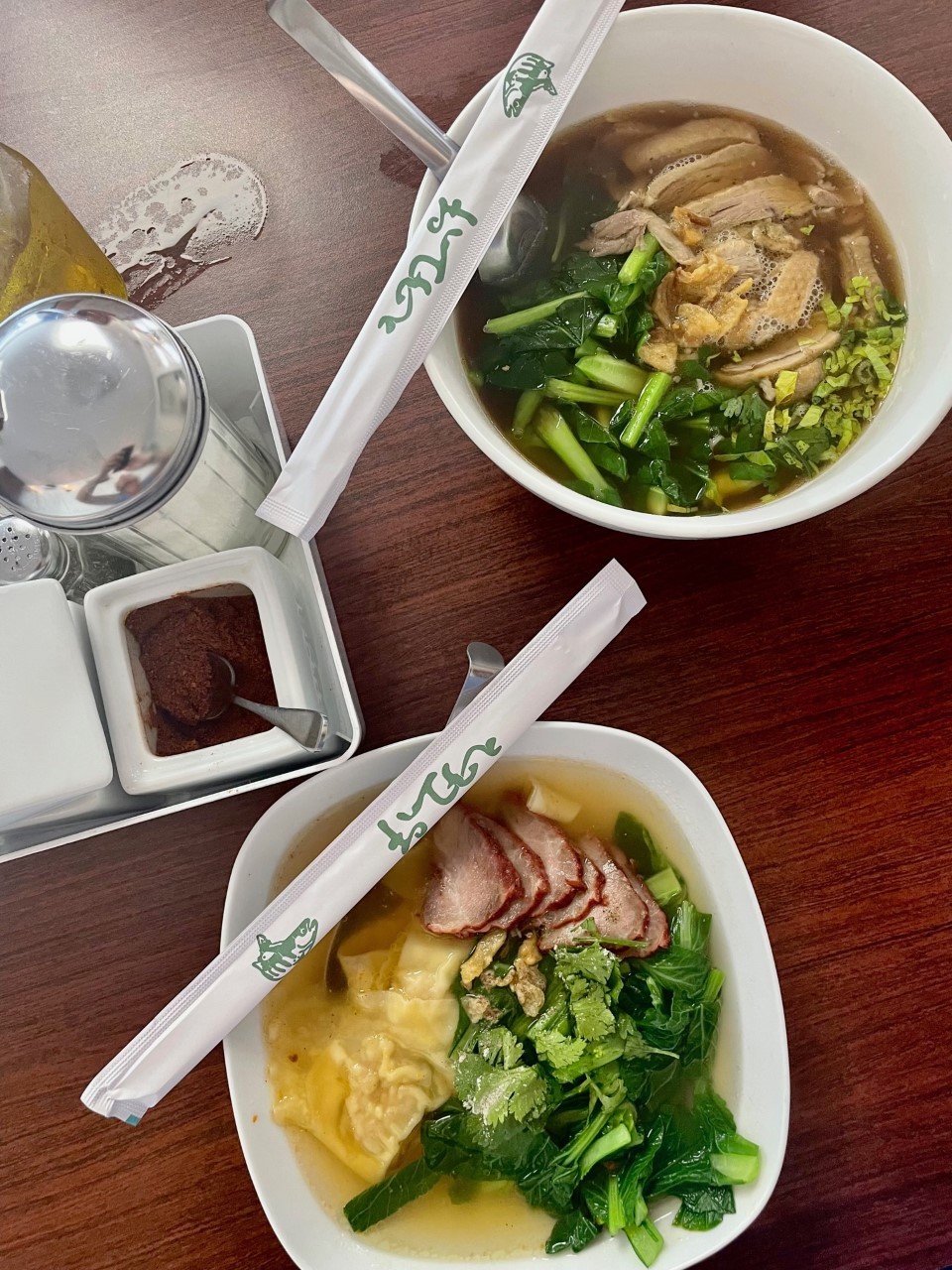 In my opinion, Patti's Kitchen is the best Thai restaurant in all of Florida. It's just so authentic! They serve the type of Thai food that you might get at a Thai street stall, rather than the food that is served at most Americanized Thai restaurants. I highly recommend the wonton soup, the duck noodle soup, and the beef noodle soup. I'd also suggest ordering the mild, as everything is served the Thai level of spicy. Also, make sure to go next door to Got Tea for dessert afterwards. Their milk tea boba shaved ice is incredible!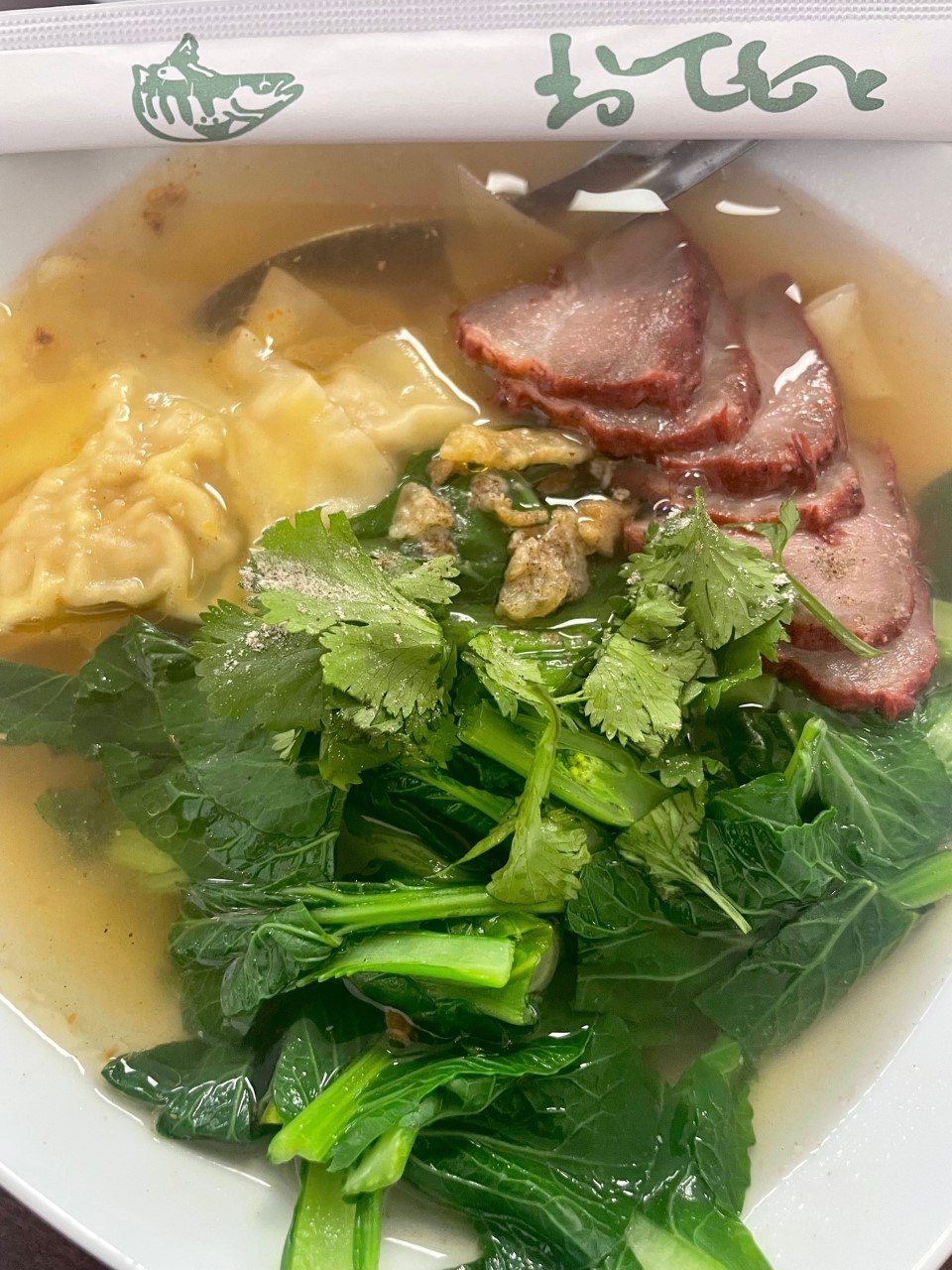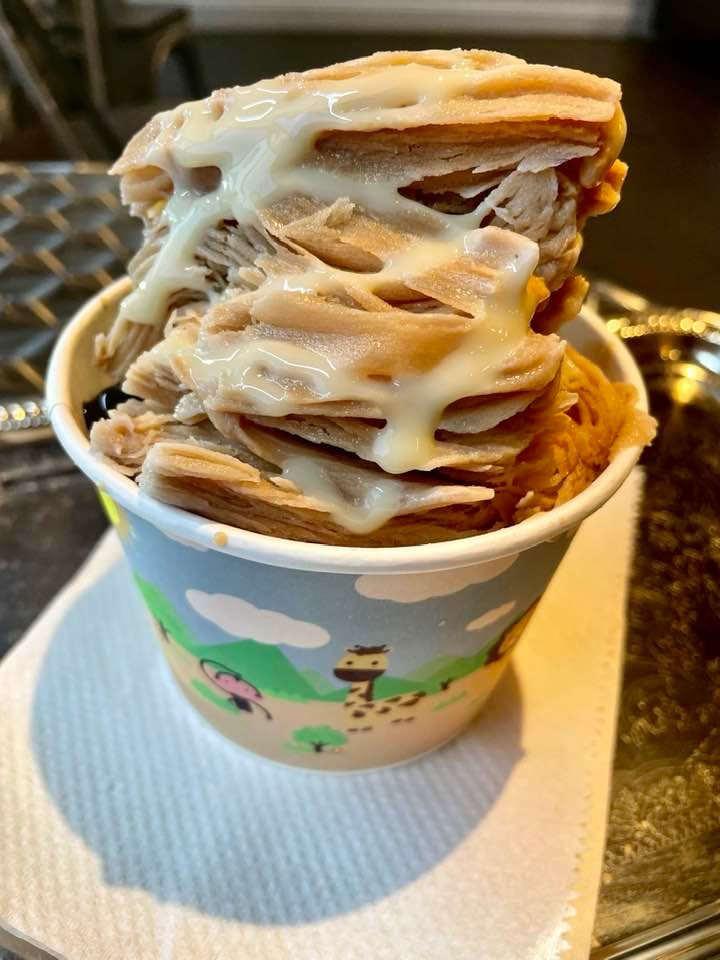 6. Saigon Deli (Tampa)
View this post on Instagram
Saigon Deli is the best of the best Asian restaurants in Tampa Bay! It's definitely my favorite Vietnamese place in the area, and they serve the best pho I've ever had. Seat yourself, and someone will be along to take your order. Hint: order the pho! If you're with someone else, also get a banh mi to share. If no one comes, just go place your order up front. It's a hole in the wall spot. This place is busy during lunch, so be prepared for a crowd.
7. Thuy Cafe (St Pete)
View this post on Instagram
If you live in St Pete, and don't want to drive to Saigon Cafe, Thuy Cafe is your next best option. They have excellent bahn mi's (they don't skimp on the sandwich fillings), soups, and other Vietnamese specialties. They also have great avocado smoothies. The food here feels like home cooked Vietnamese food, and it's one of the best Tampa Bay Asian restaurants.
View this post on Instagram
8. Pho Quyen (Pinellas Park and Tampa)
View this post on Instagram
Pho Quyen has my favorite of all the Vietnamese dishes, luc lac rolls. Luc Lac is grilled beef wrapped in betel leaves, which you then make your own salad rolls with. It's so delicious, and reminds me of that night I found the street in Saigon with all of the smoke coming from the fires of the grills making luc lac, and promptly picked one of the stalls and ate one of the most delicious things I've ever had. It's hard to find luc lac at a restaurant, and I commend them for having it. They also have grilled shrimp on sugar cane, another amazing Vietnamese dish. Pho and congee are also their specialties, which I have yet to try.
9. Quan Ngon FL (Pinellas Park)
View this post on Instagram
Quan Ngon makes a lot of Vietnamese specialties that you won't see on other menus, and if you're the adventurous type, you may have to ask, as the specials menu is in Vietnamese. They have a lot of specialty noodle soups as well as snails, which is the first time I've seen them at a Vietnamese restaurant in the US. Make sure to try the ginger and turmeric rice. It's amazing!
10. Banh Mi Saigon (Pinellas Park)
View this post on Instagram
Sometimes when I don't feel like cooking, I'll go here to grab a banh mi and salad rolls, and it makes the perfect dinner. The sandwiches are only $6 each and are so fresh. They could put more filling inside the sandwiches, but it's great if you have a banh mi craving and are in Pinellas Park. They also have great bubble tea.
11. Pho Kien Giang (Pinellas Park)
View this post on Instagram
Pho Kien Giang is an excellent restaurant to visit for Vietnamese food in Pinellas Park. I love their broken rice platter, and I've heard the pho and the chicken wings are also excellent. It's very authentic, and the Vietnamese coffee is strong.
12. Dooriban (St. Pete)
View this post on Instagram
Dooriban has incredible Korean food, and an extensive menu that you won't find at many other Korean restaurants. I absolutely love the Korean chicken wings, the mandu, sizzling bibimbob, and the japchae. The staff is very passionate about the food, and the food is a good value.
13. Wat Mongkolratanaram (Tampa)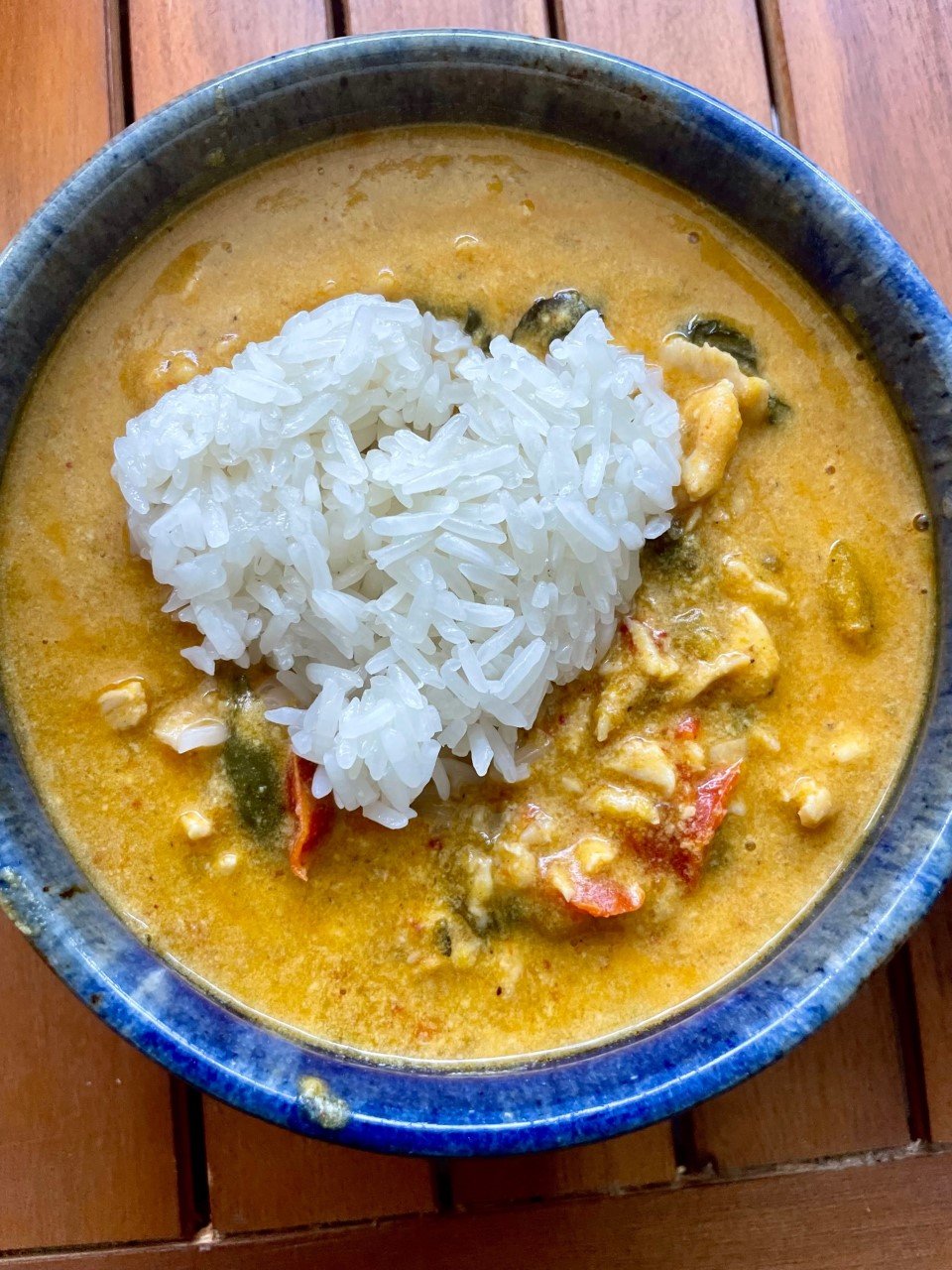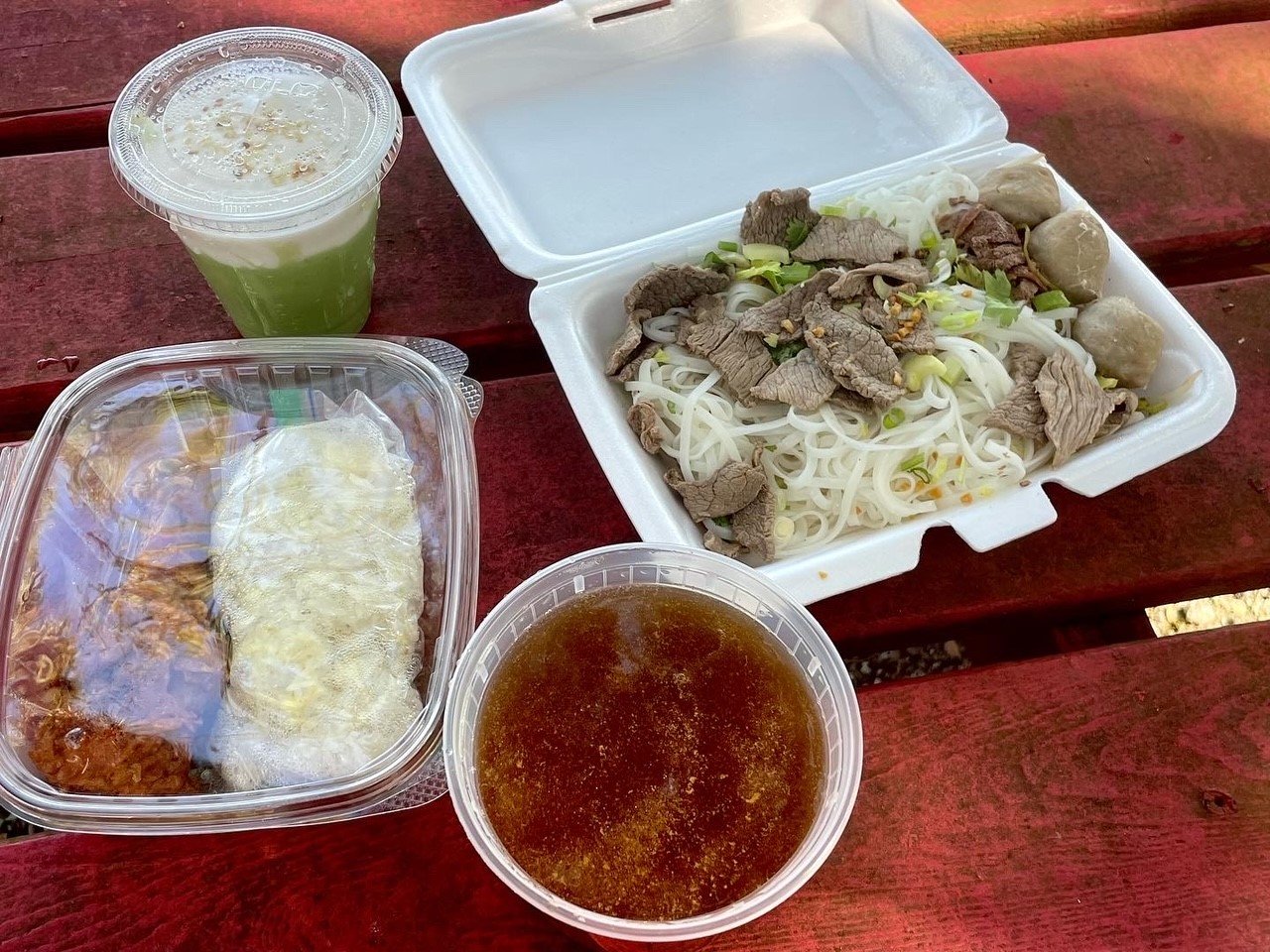 Ok, technically Wat Mongkolratanaramis a Buddhist temple, and not a restaurant, but it would be remiss of me to not mention their Sunday market. The Sunday market is open from 9 AM-1PM, and vendors sell the most authentic Thai food you can get in the Tampa Bay area. (Arrive early, or they may be out of your favorite dish!) The grounds make you feel like you are in Thailand, and the picnic tables along the Palm river offer a scenic place to eat. The vendors only accept cash, so make sure to take plenty. The food is so good, you will want to buy some to take home for later.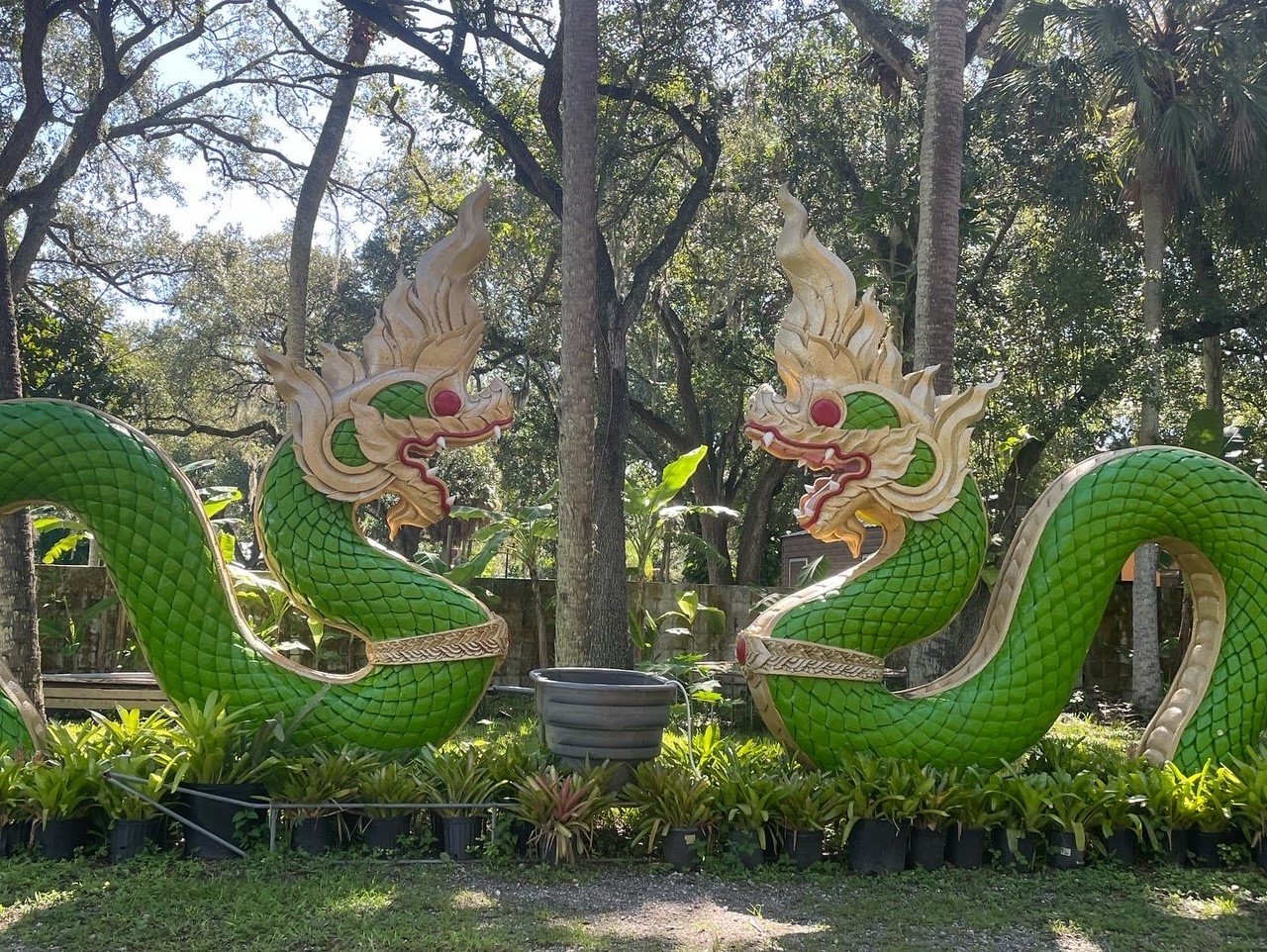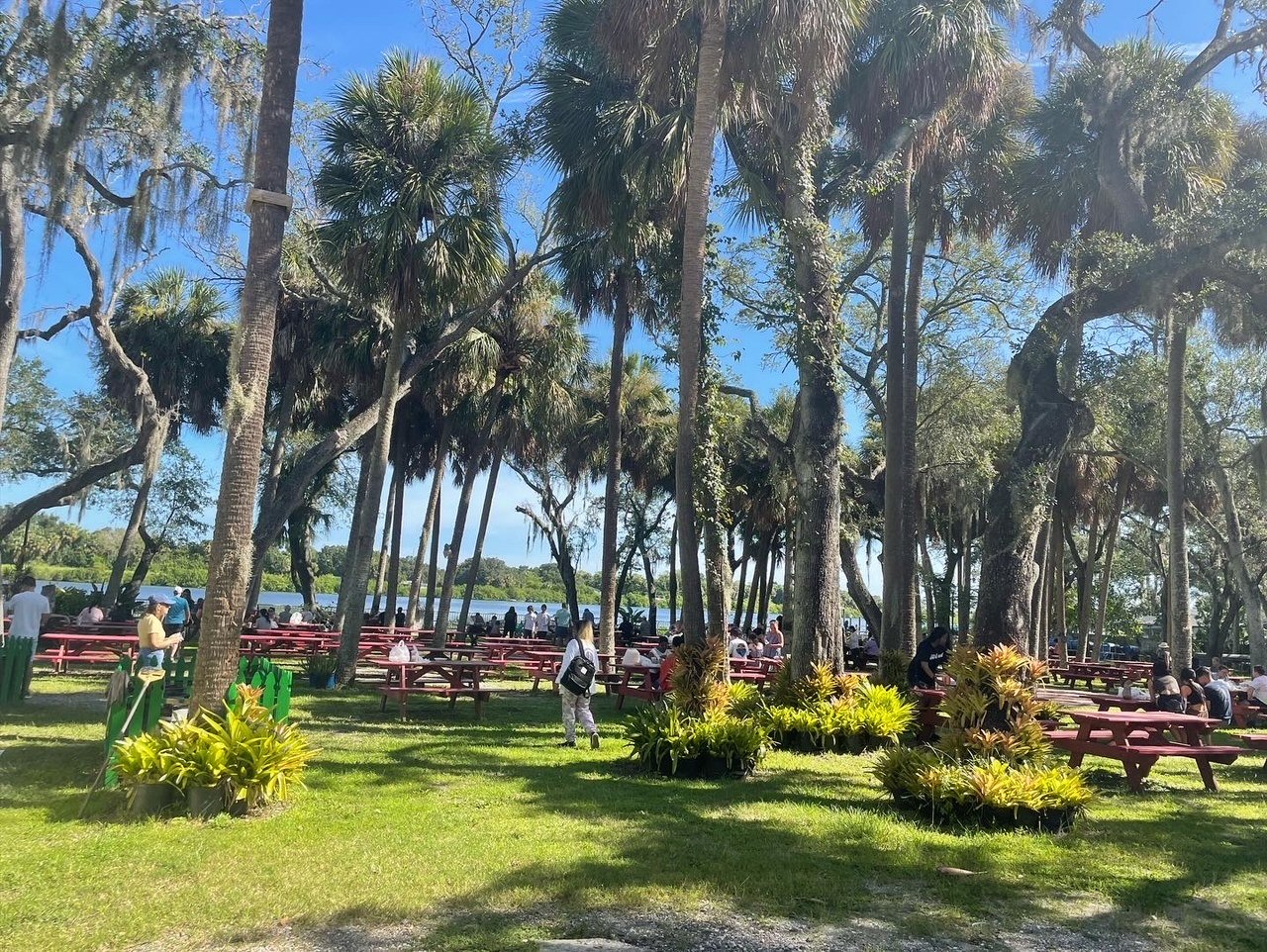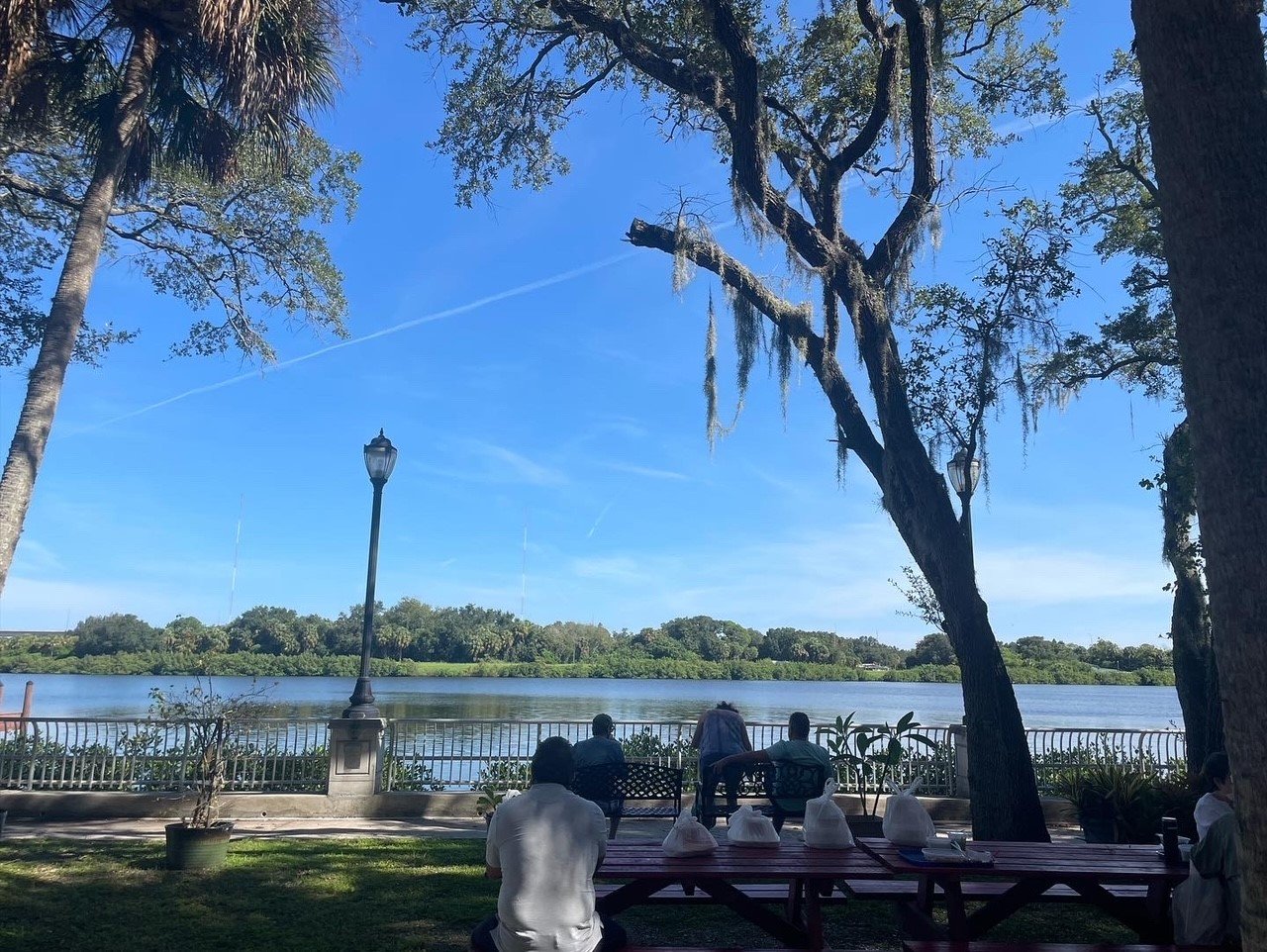 I have only lived in the Tampa Bay area since February, so obviously, I still have plenty of restaurants to try. What are the best Asian restaurants in Tampa Bay that you recommend? Let me know in the comments, so I can add them to my list!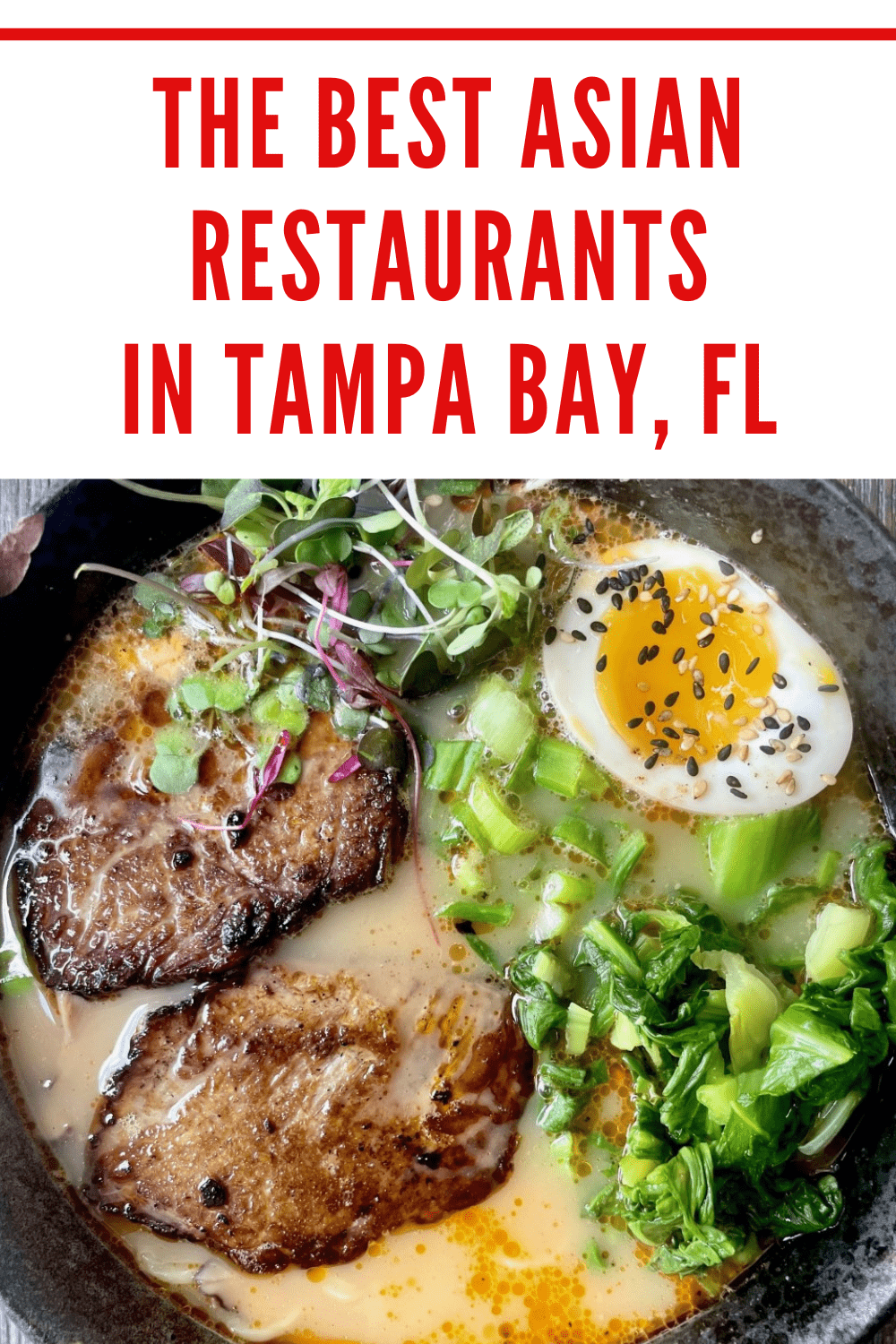 Like this article? Subscribe and never miss a post!