13 Asian Dishes You Need To Be Eating In Portland, OR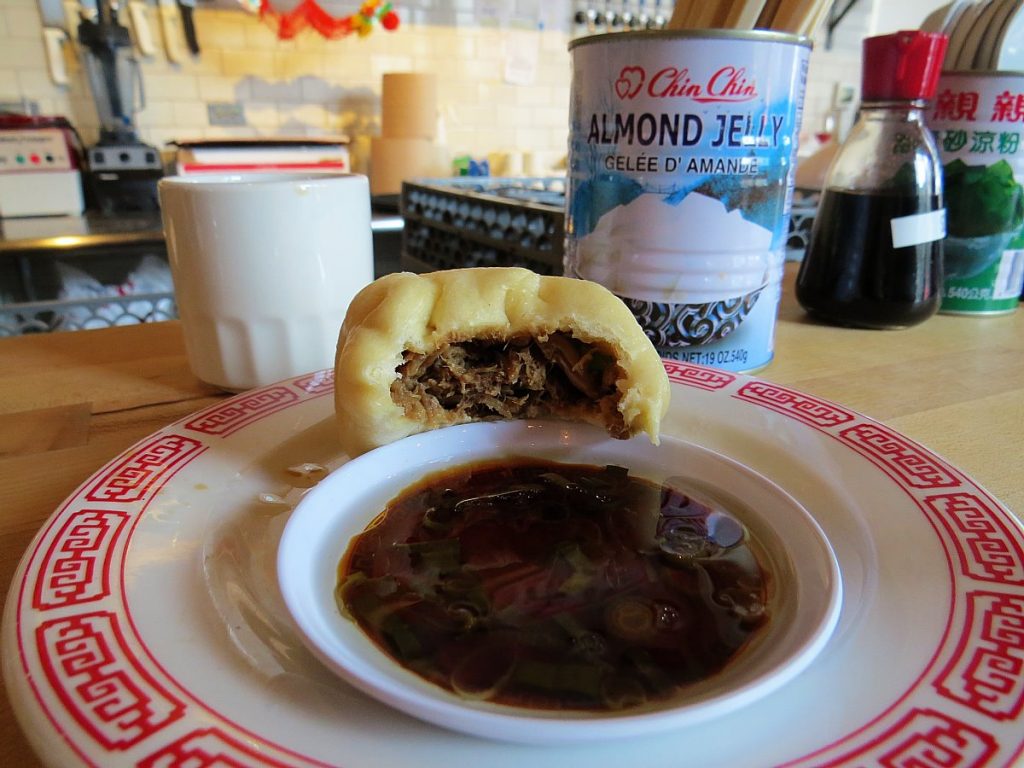 One of the things I most love about Portland is the variety of Asian food found here. We have Thai, Cambodian, Korean, Vietnamese, Chinese, Japanese, and Malaysian. There are still many Asian restaurants I need to try in Portland, but here are the Asian dishes that I recommend so far.
13 Asian Dishes You Need To Be Eating In Portland, Oregon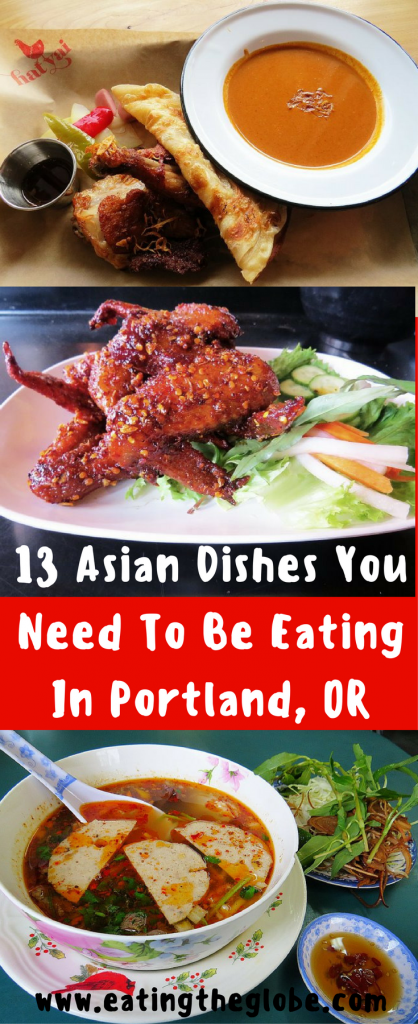 1. Chicken And Rice At Khao Man Gai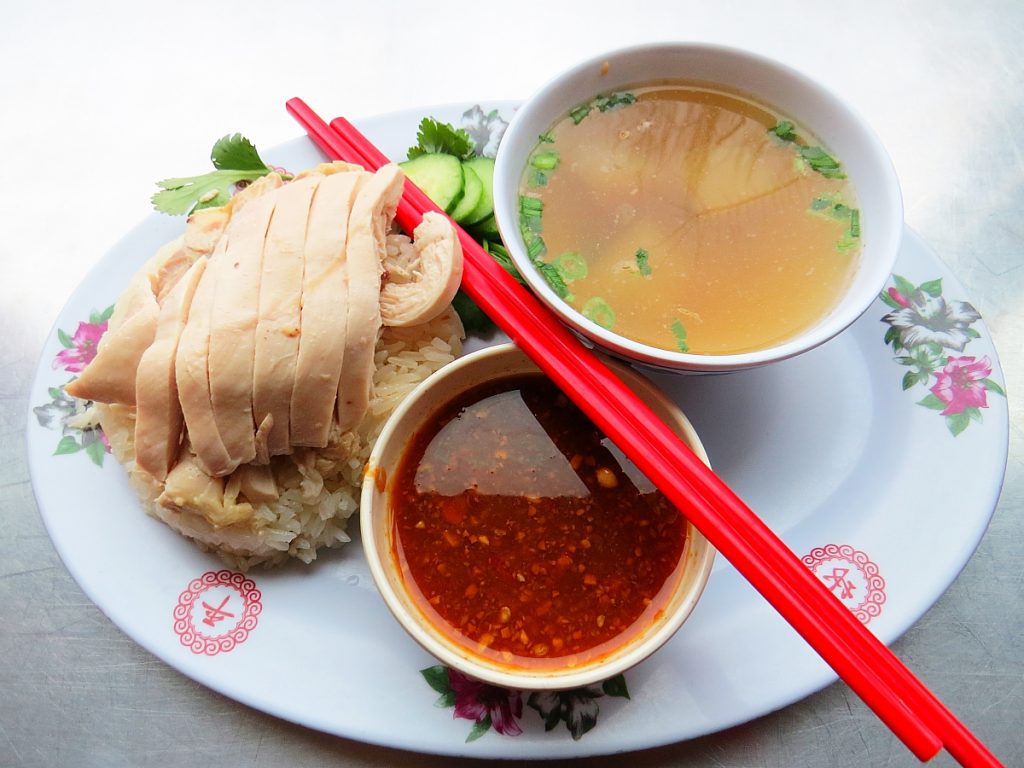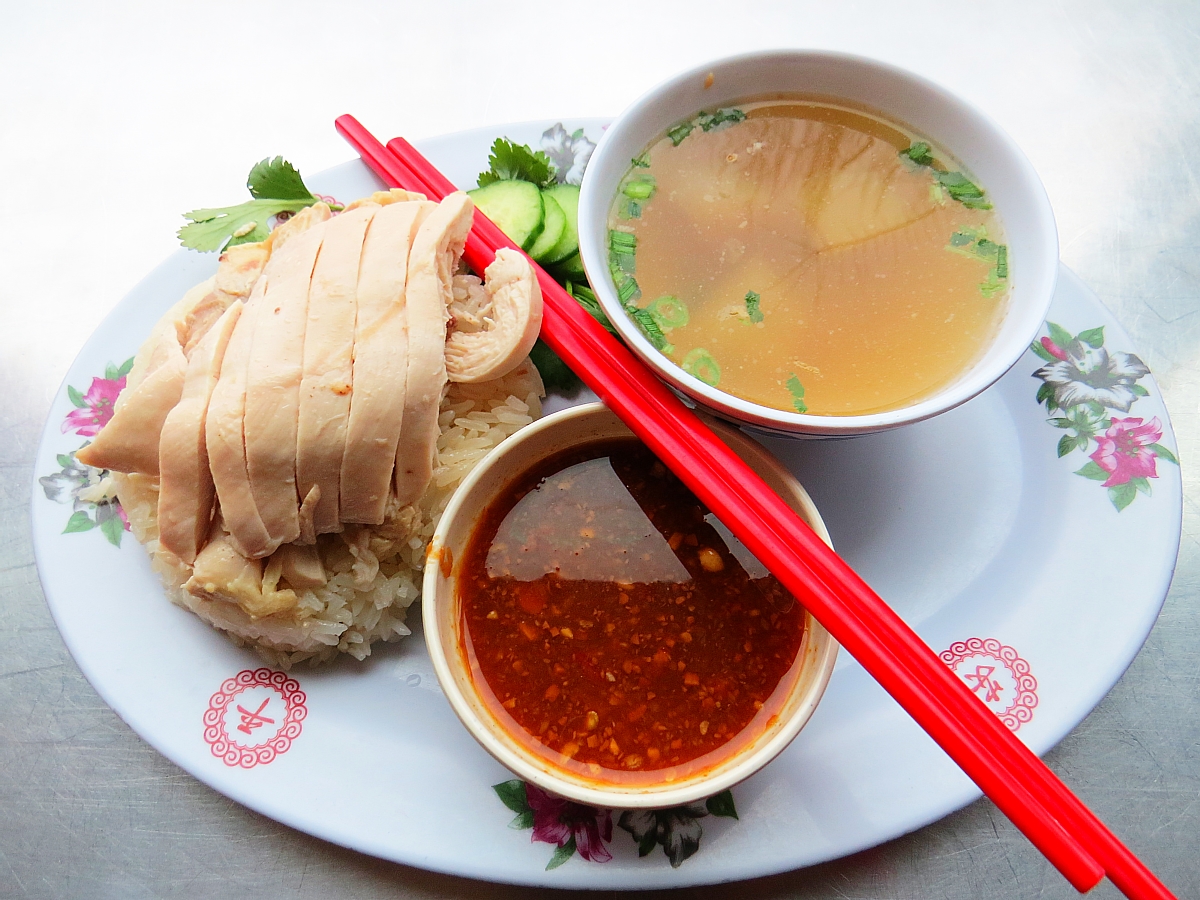 Khao Man Gai is one of my favorite Asian dishes, and it doesn't get better than at Khao Man Gai. They poach organic chicken in chicken stock and Thai herbs and serve it with jasmine rice and a sauce made of ginger, garlic, Thai chilies, vinegar, and soy sauce. The chicken is juicy, the rice flavorful, and the light soup that comes with it is the perfect antidote to the Portland rain.
2. The Tonkotsu Red Ramen At Marukin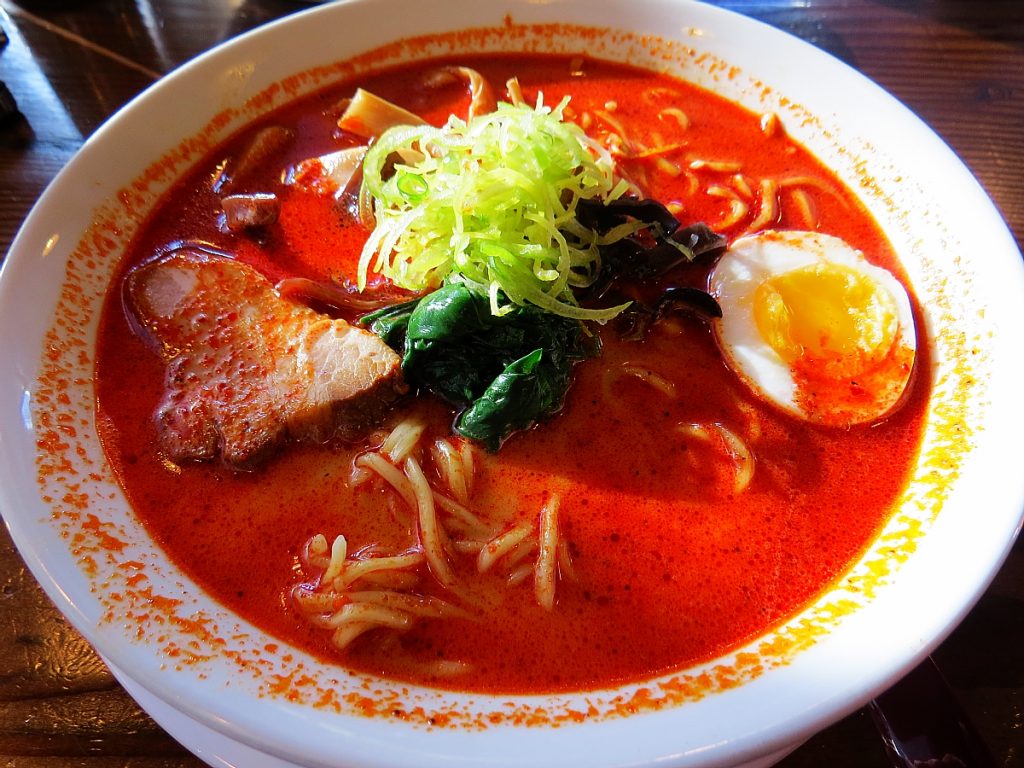 The Tonkotsu Red Ramen at Marukin is one of the best bowls of Ramen I've ever had. Marukin is one of Tokyo's most popular Ramen chains. And, it's easy to see why. This version is made from a spicy pork bone broth and is topped with spinach, kikurage mushrooms, bamboo shoots, leeks, green onion, chashu pork, and a soft-boiled egg. It was a rich broth, with a bit of a kick, and different from any Ramen version I've ever had.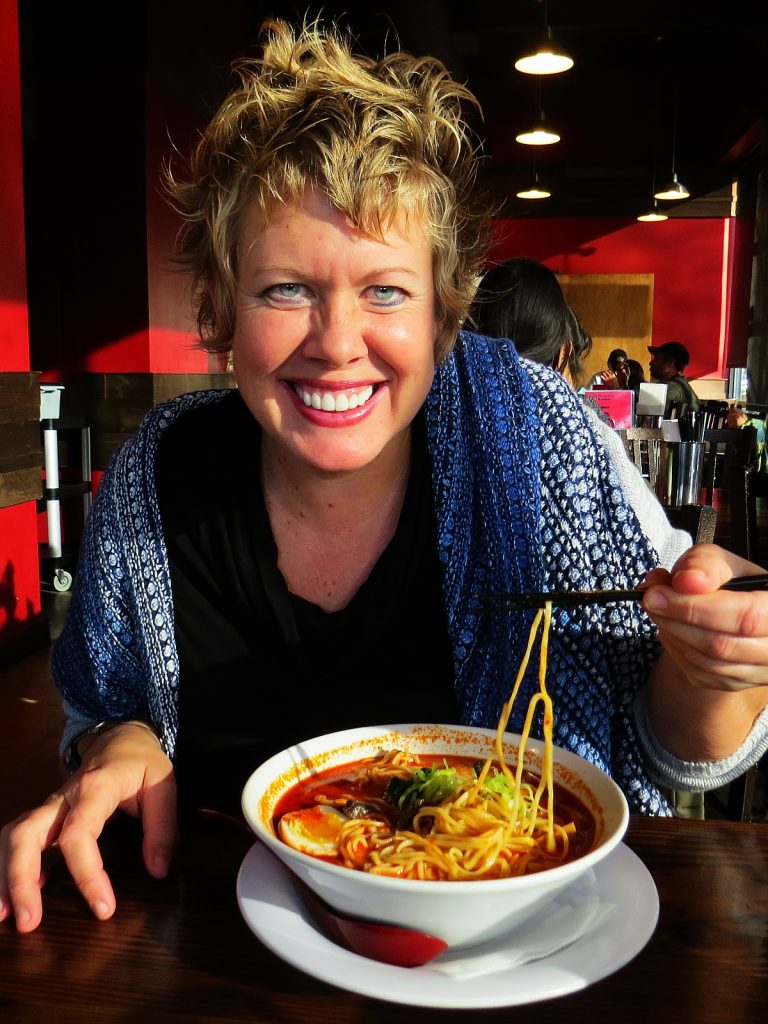 3. The Smoked Texas Brisket Jook At Jook Joint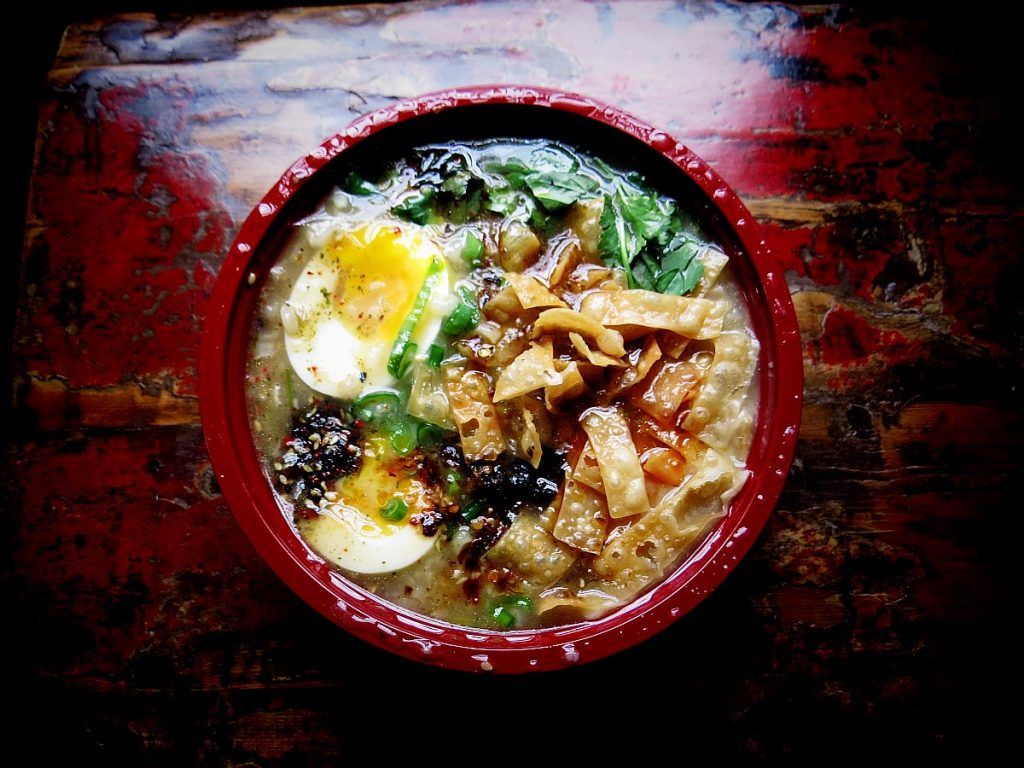 I traveled all over Asia in search of the perfect jook, and found the best bowl right in my backyard here in Portland. If you haven't had Jook, it's the ultimate Asian comfort food, and Jook Joint puts a Southern spin on theirs with the choice of 12 hour smoked Texas brisket, smoked chicken thigh, crispy pork belly, or smoked tofu on top. I went with the brisket and felt like I landed in Heaven. There are so many elements of flavor in this dish, and this food truck is my new favorite. So, if you live in Portland, this place is a must!!
4. The Turmeric Yellow Noodle Soup At Rose VL Deli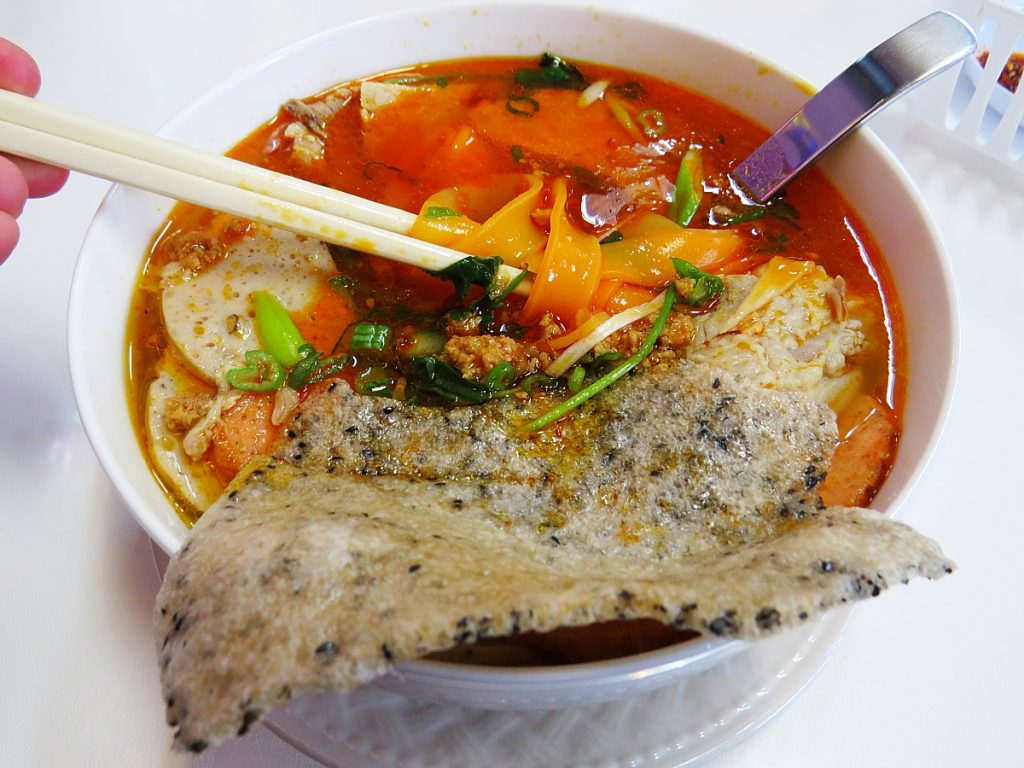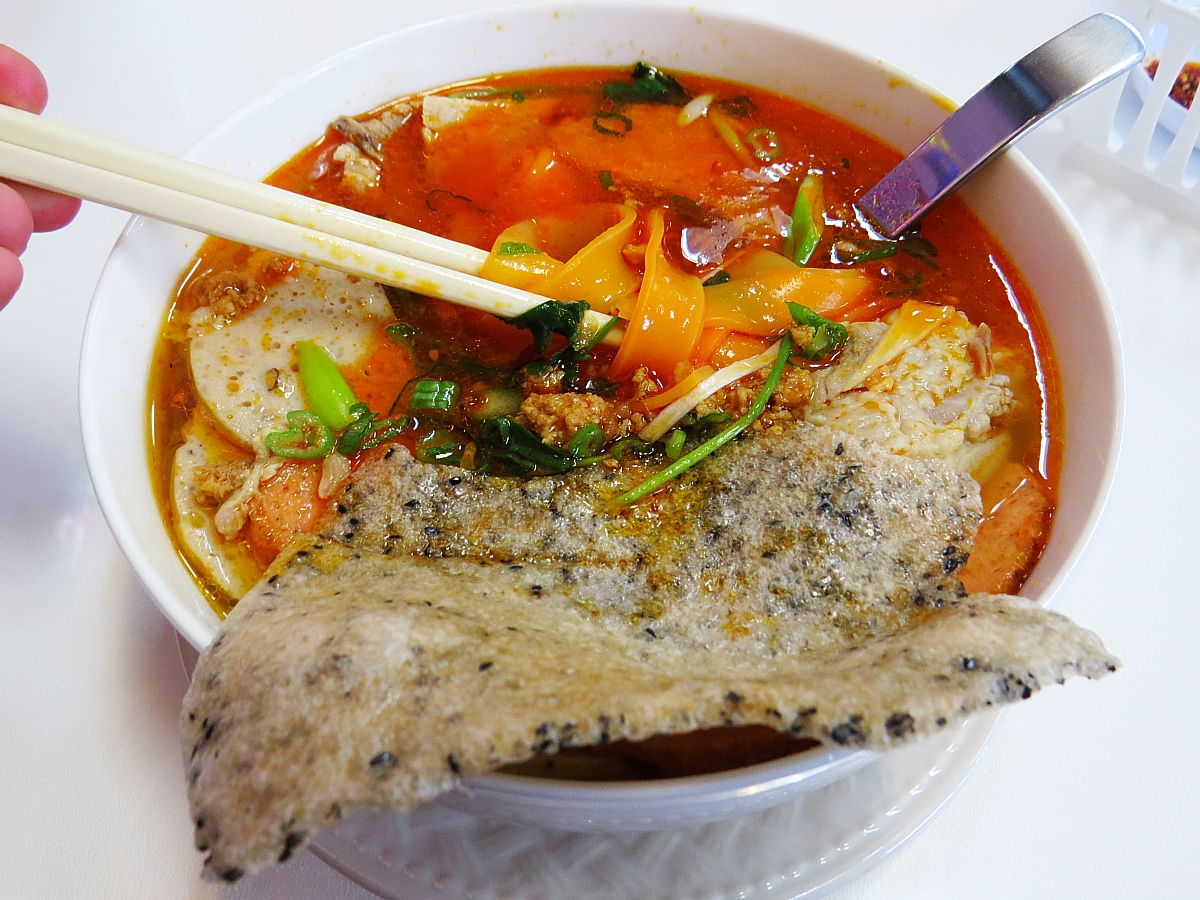 Rose VL Deli gets my award for the best Vietnamese food in all of Portland, and anything you get there is astounding. They serve a choice of two soups per day, and all of them are complex and an experience to remember. Most noteworthy is the turmeric yellow noodle soup, served on Saturdays.
I recommend having it for breakfast. The slow simmered pork broth will cure you from any hangover you might have. And, the rich aroma that comes from the bowl of steaming soup will have you awake in no time at all. The rice noodles are made with turmeric, and the soup has a plethora of ingredients from shrimp, pork ribs, pork meatloaf, sliced and ground pork, and a sesame rice cracker to top the whole thing off. Go early, as they usually sell out by noon. Also, if they're out of the turmeric, get the chicken yellow curry. It's also really wonderful.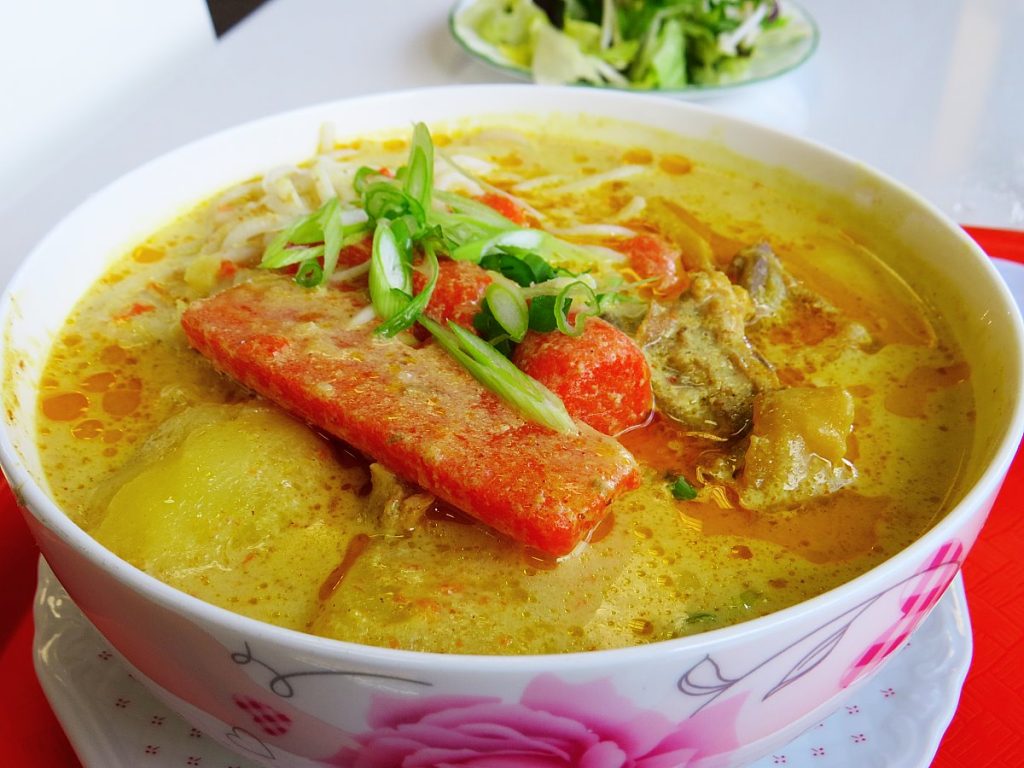 5. A Steaming Bowl Of Pho At Pho Oregon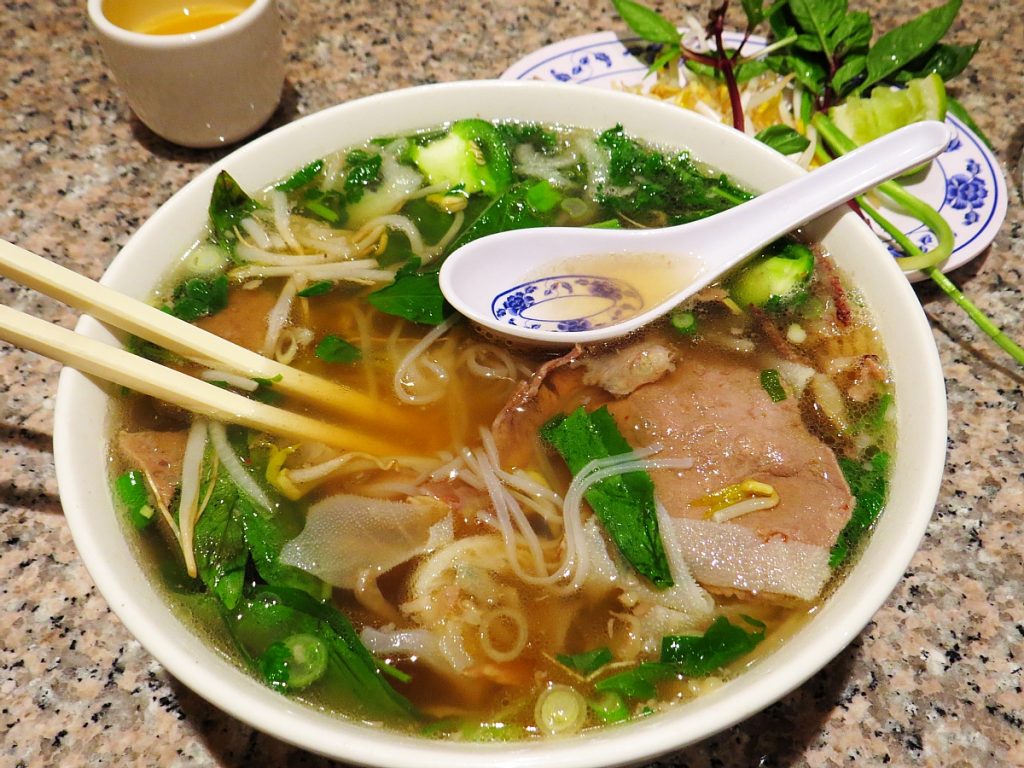 Pho Oregon serves a great bowl of Pho. The broth is unctuous, has a nice dose of star anise and clove, caramel notes, lots of meat that's tender, fresh ingredients, and the noodles are done perfectly. This Pho will stop any cold in its tracks.
6. Grilled Pork Banh Mi From The House Of Banh Mi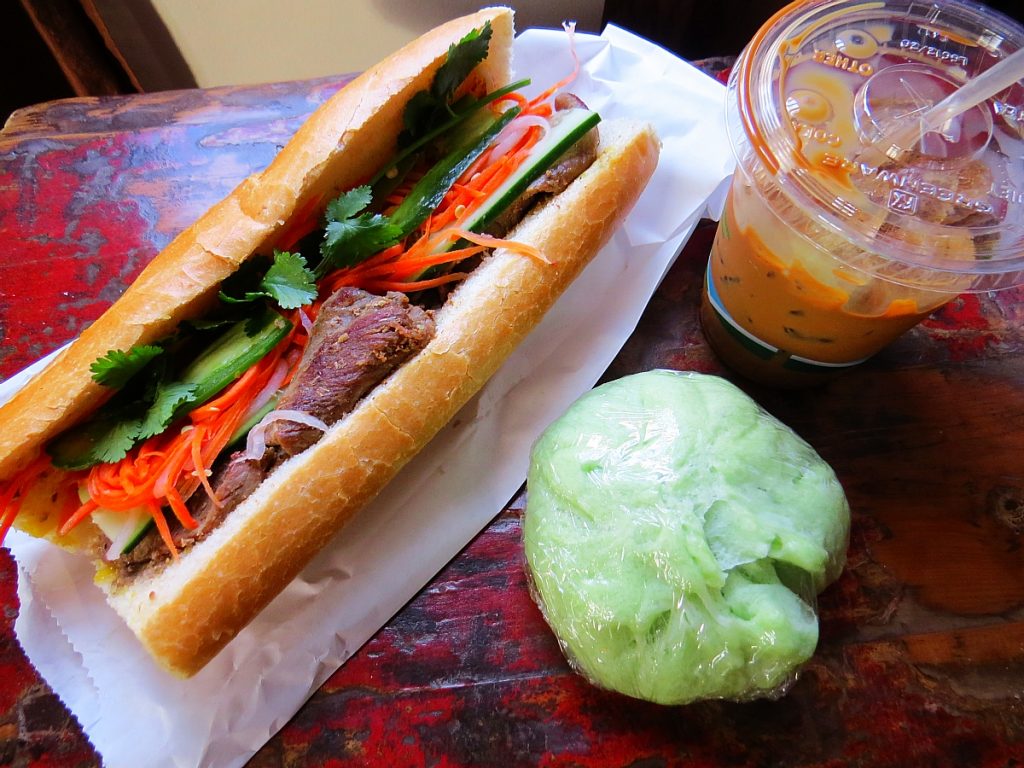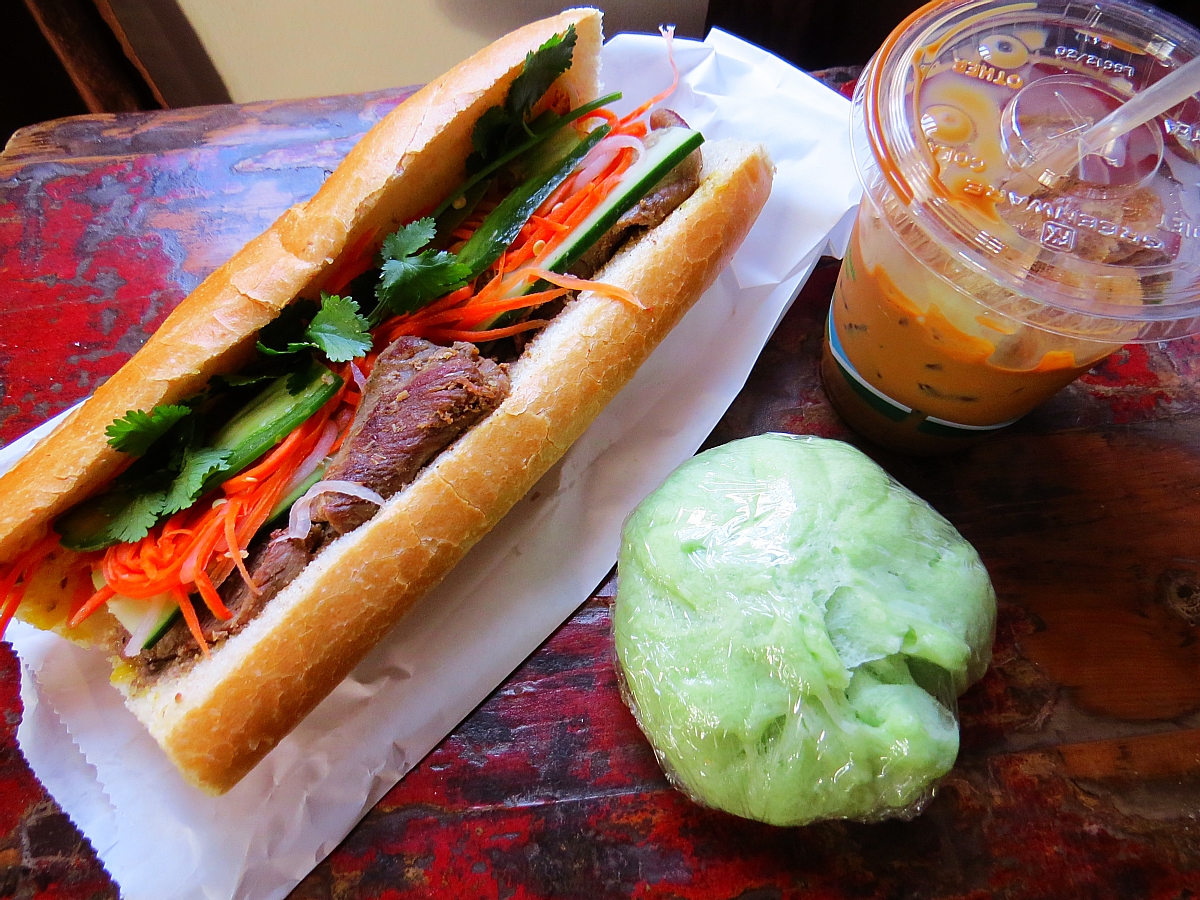 Rave reviews go to The House of Bánh Mì, The HOB! An incredible banh mi (grilled pork), and the best Vietnamese coffee in town. (They ask you how sweet you want it-impressive). Also, I had a delicious pâté chaud, and the entire bill was less than $10!
7. Soup Dumplings From XLB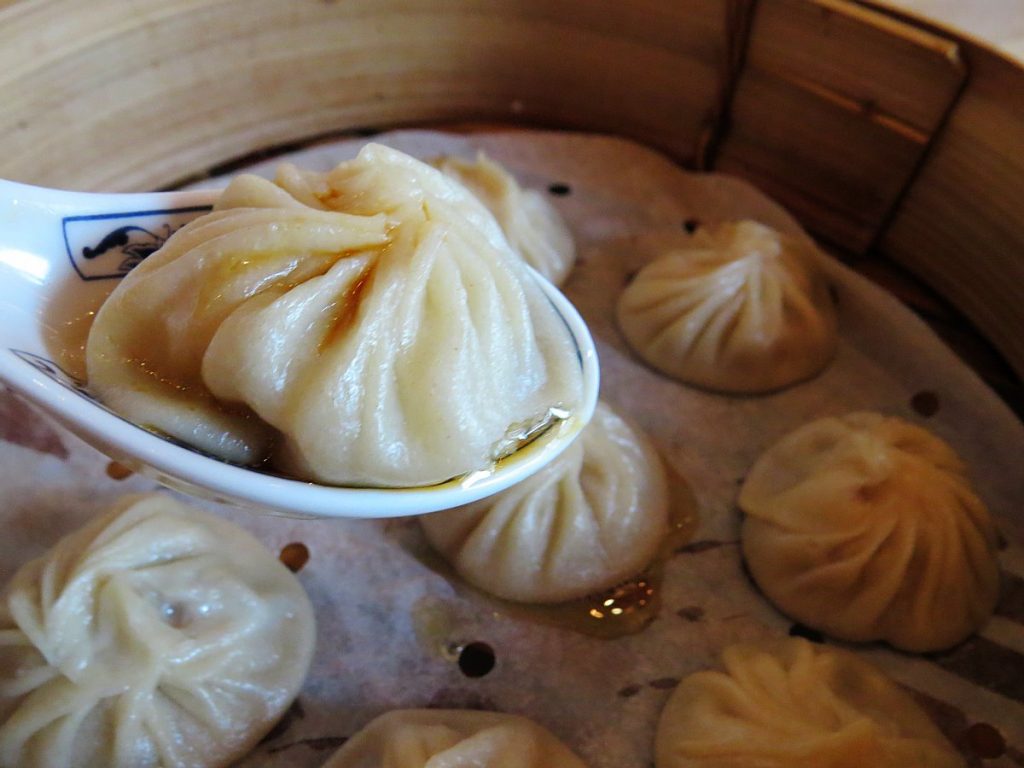 The Xiao Long Bao, or soup dumplings, from XLB are handmade and contain a juicy morsel of pork and a shot of rich pork broth. Dip each one in the sauce of black vinegar for the perfect taste, and be careful not to burn your mouth!  I also had the hoisin duck baozi, pictured at the top of this post, which was also really good.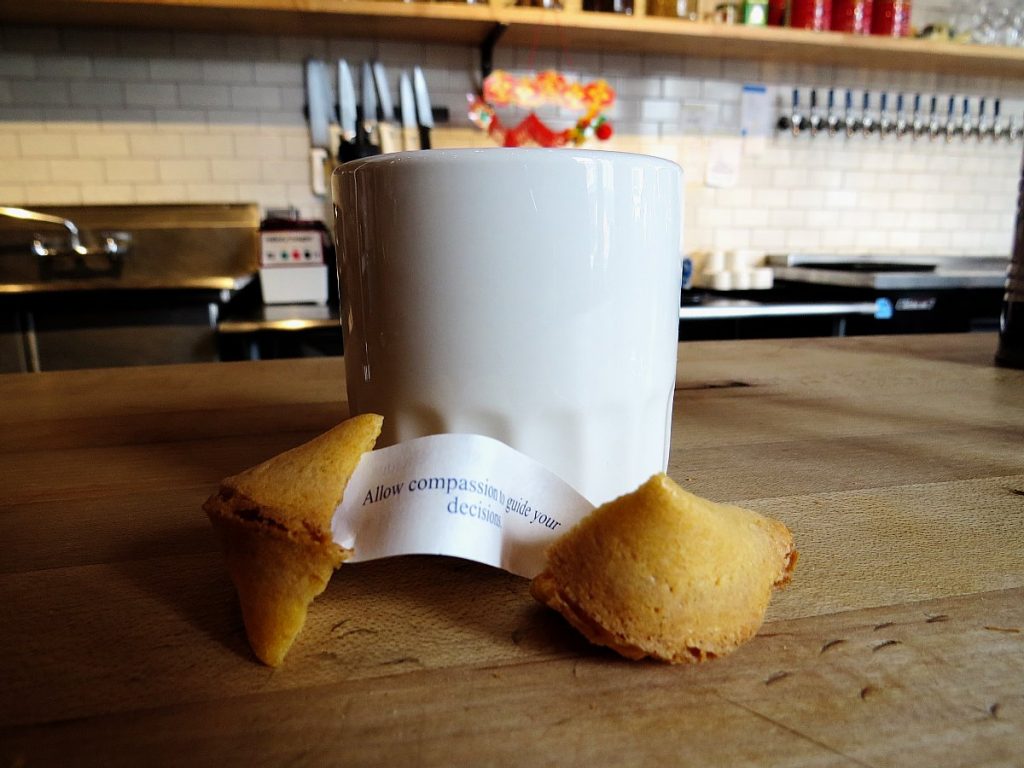 8. Hủ tiếu bò kho (Beef Stew With French Bread) At Binh Minh Sandwiches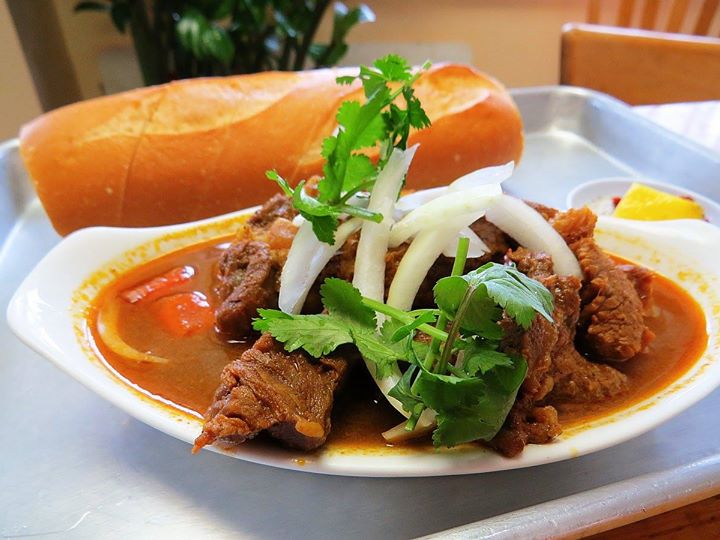 The beef stew at Binh Minh sandwiches will warm your insides on a cold, gray day. The beef is tender, the broth flavorful, and the french bread is perfect for dipping in the stew. Finally! A perfect stew that I don't have to spend all day cooking. 
9. La Zi Ji Chicken At Danwei Canting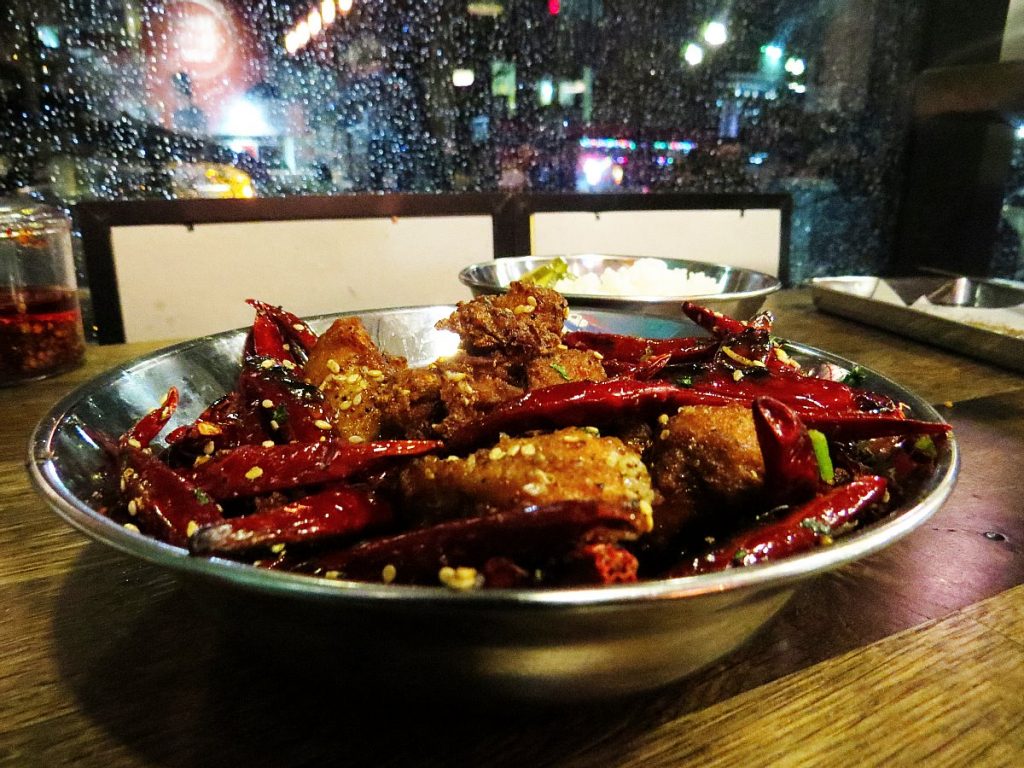 Danwei Canting specializes in the food of Beijing, and the complex flavors will awaken your taste buds. While I also loved the lamb skewer and the lamb burger that I also tried, the shining star for me was the Sichuan peppercorn fried chicken. The peppercorns do a mouth-numbing dance with your tongue, and the whole chili peppers, ginger, and scallions add interesting flavor notes to round out the dish. The chicken is perfectly crisp, and this dish makes for the perfect drinking food. Anthony Bourdain would be impressed. 

10. Bun Boe Hue From Bun Boe Hue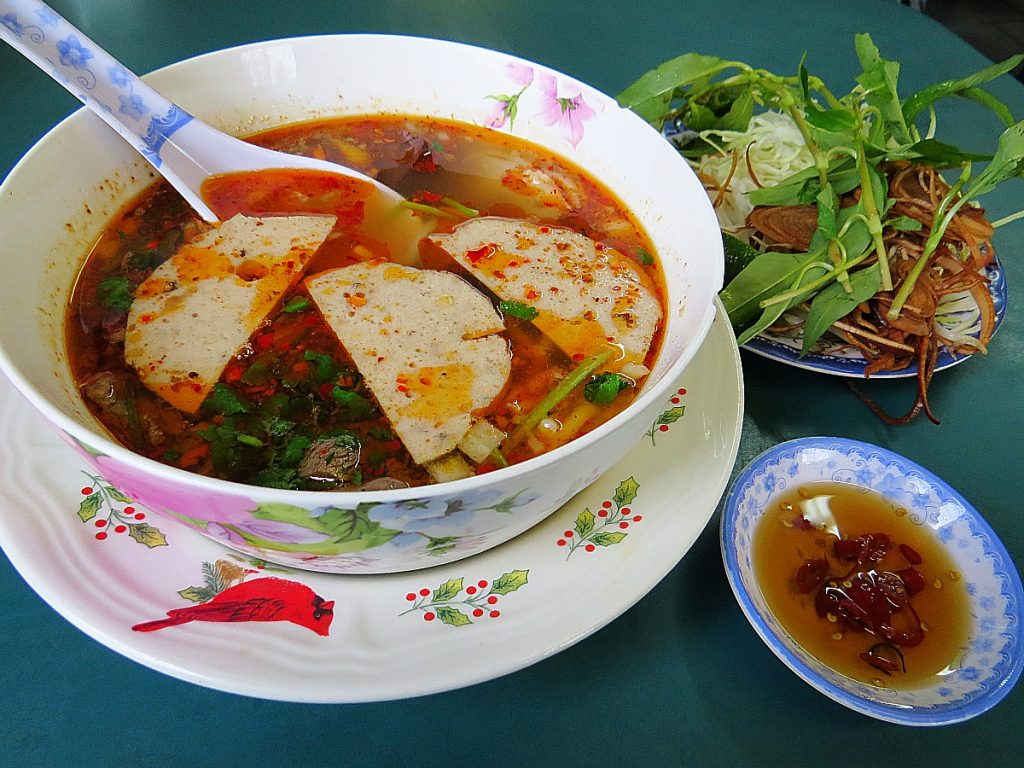 If you've only had pho, you should definitely branch out and try another one of Vietnam's most popular soups, Bun Boe Hue. Bun Boe Hue makes an authentic version. In fact, once you step inside, the whole atmosphere here feels like Vietnam, down to the iced jasmine tea that give its customers. The broth is made from pork and beef bones, lemongrass, and slices of beef shank and brisket, pieces of pork hock, trotter, and congealed pork blood round out the meal. You can have them leave out the pork blood if you are squeamish. Also, you get to choose how spicy you want the soup, and a huge plate of veggies and herbs comes with the soup for you to garnish it with.
11. Thit Bo Nuong La Lot
At Pho Van 82nd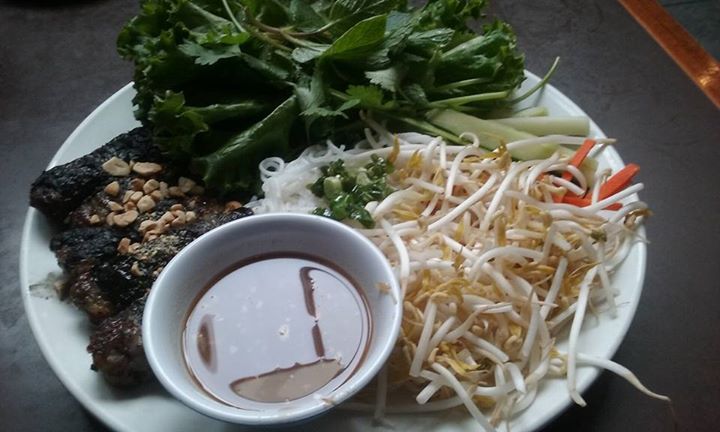 Thit Bo Nuong La La lot is fragrantly spiced minced beef, wrapped in a betel leaf and grilled. Its flavors are like nothing else, and this is my absolute favorite Vietnamese dish. To eat, you soften rice paper in the hot water that is brought to your table, fill it with pickled carrots and daikon, and fresh herbs, and then place one of the la lot bundles on top. Roll it up and enjoy! Pho Van 82nd makes an excellent version, and this isn't a dish that you can find just anywhere.
12. Ike's Vietnamese Fish Sauce Wings At Pok Pok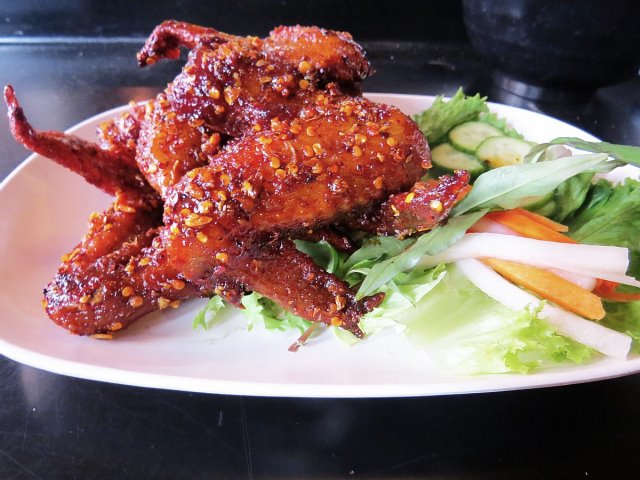 Pok Pok's wings aren't just one of the best Asian foods. They are one of my favorite foods ever. Caramelized fish sauce, garlic, and a hint of sugar make these wings downright addictive. I prefer the spicy, as the chilies give them a nice kick. Definitely best when paired with a tamarind whiskey sour.
13. The Fried Chicken, Malayu Curry, and Roti At Hat Yai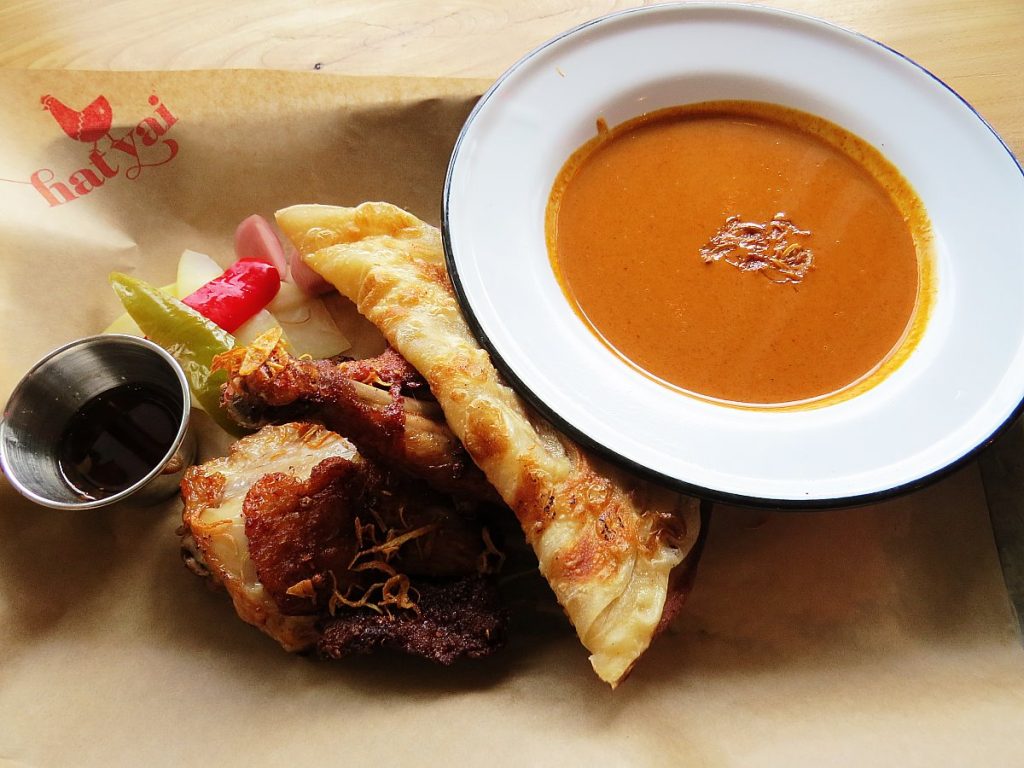 The fried chicken at Hat Yai is perfectly crispy, incredibly tender, and dipping it in the curry, you will want the moment to last forever.  I didn't even have curry this good in Thailand. The curry is buttery, earthy, with all the flavor depth that a good curry should have. There is also a tamarind chili dipping sauce that they get exactly right, and the hardest part of the meal will be deciding if you want to dip the chicken in that or the curry. And, then the roti! I've never been able to find traditional Thai roti outside of Thailand, so I'm impressed that they have it. Because it's so different from what I have found anywhere else, this is definitely a new favorite Asian dish in Portland.
Like this article? Subscribe and never miss a post!