A 24-Hour Foodie Itinerary For Bend, Oregon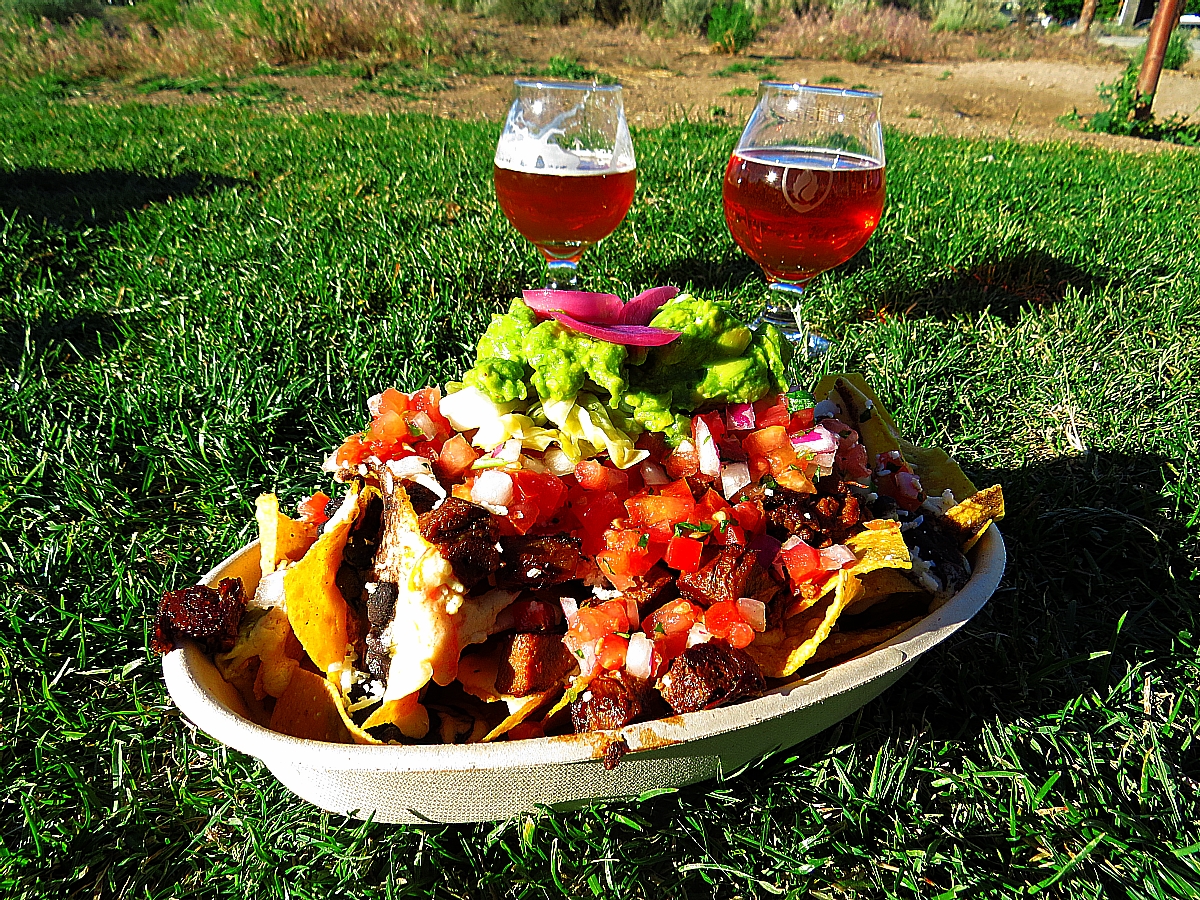 If you're visiting Bend, Oregon, you've more than likely been enjoying some of the outdoor activities, so you definitely want to partake in some of Bend's best restaurants afterwards. Here are some of my favorite food destinations that I enjoyed when I visited Bend.
Bend's Foodie Itinerary
Dinner
Barrio Food Truck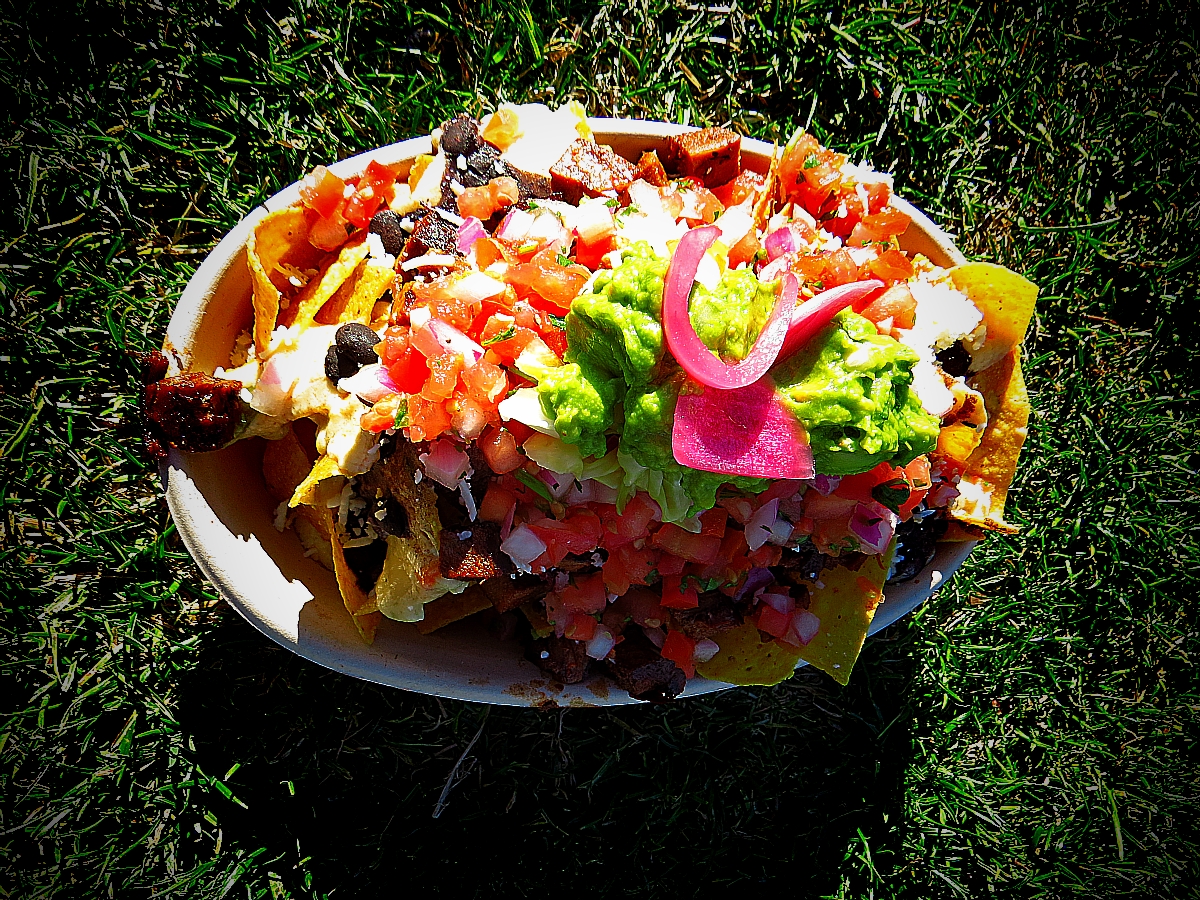 While Barrio has a brick and mortar restaurant location, my favorite way to try their food was at their food truck at On Tap. On Tap on the Eastside (corner of Neff & 27th) is a nice way to order a beer from 35 rotating taps, and eat some great food from one of the six food trucks. The nachos, which I got topped with carne asada and lengua, were some of the best I've ever had, and they were a great deal for $9. On Tap is open for lunch and dinner and is closed on Mondays.
Breakfast
Chow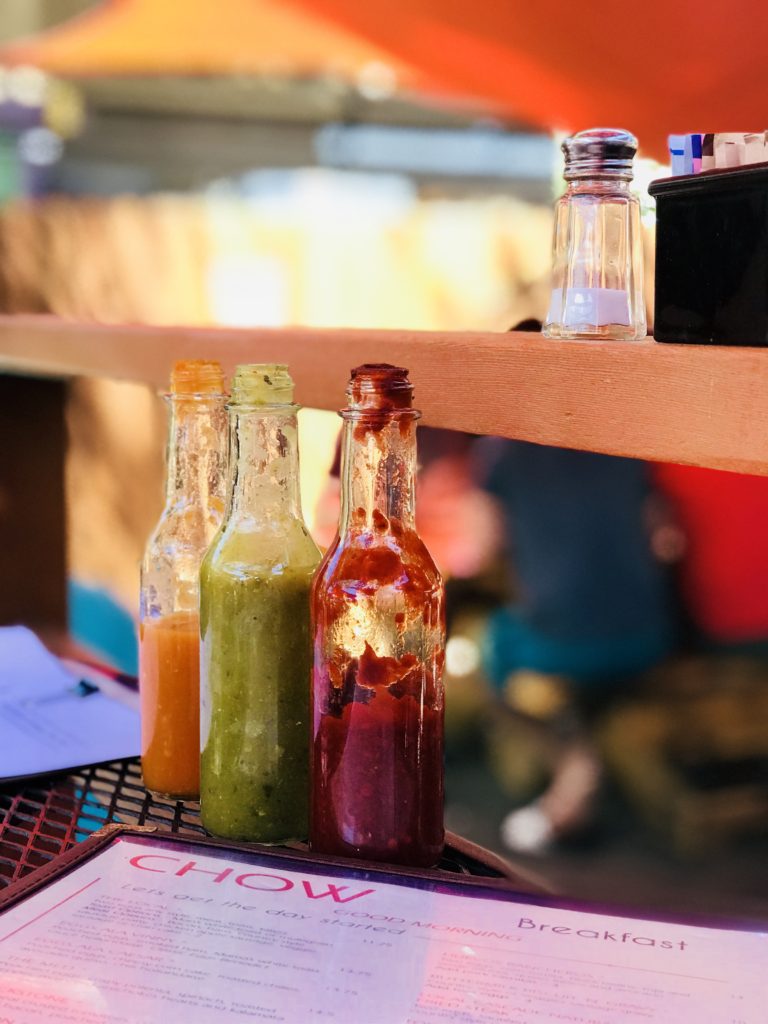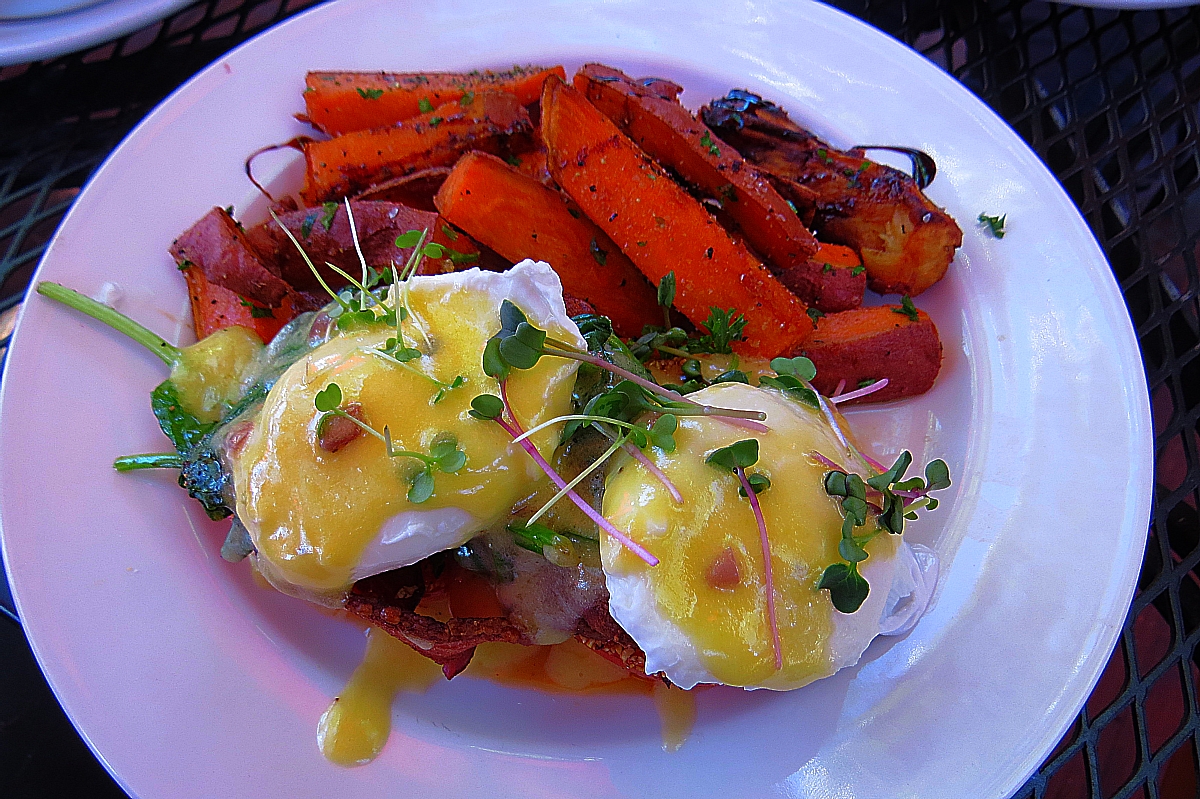 Chow serves breakfast and lunch from 7-2 every day, and they served an incredible breakfast. I had the Blackstone which came with cornmeal crusted tomatoes, garlic, spinach, smoked bacon, poached eggs, and Bernaise sauce. It was hard to decided between this and the homemade crab cakes, the chicken fried steak, or the tostada Benedict with house made pulled pork. The mimosas were gigantic, and they had one of the best selections of teas that I've seen at most restaurants. The live music on the patio made for a nice touch to the morning.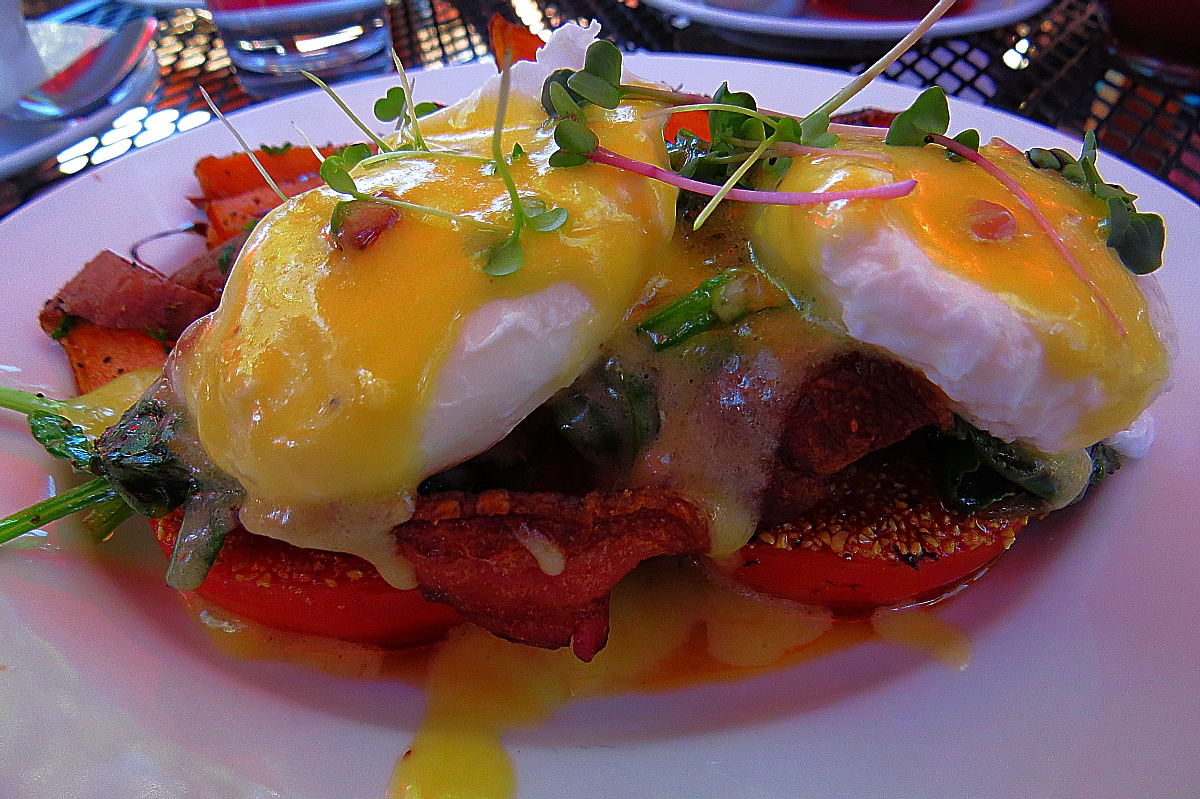 Lunch
Mother's Juice Cafe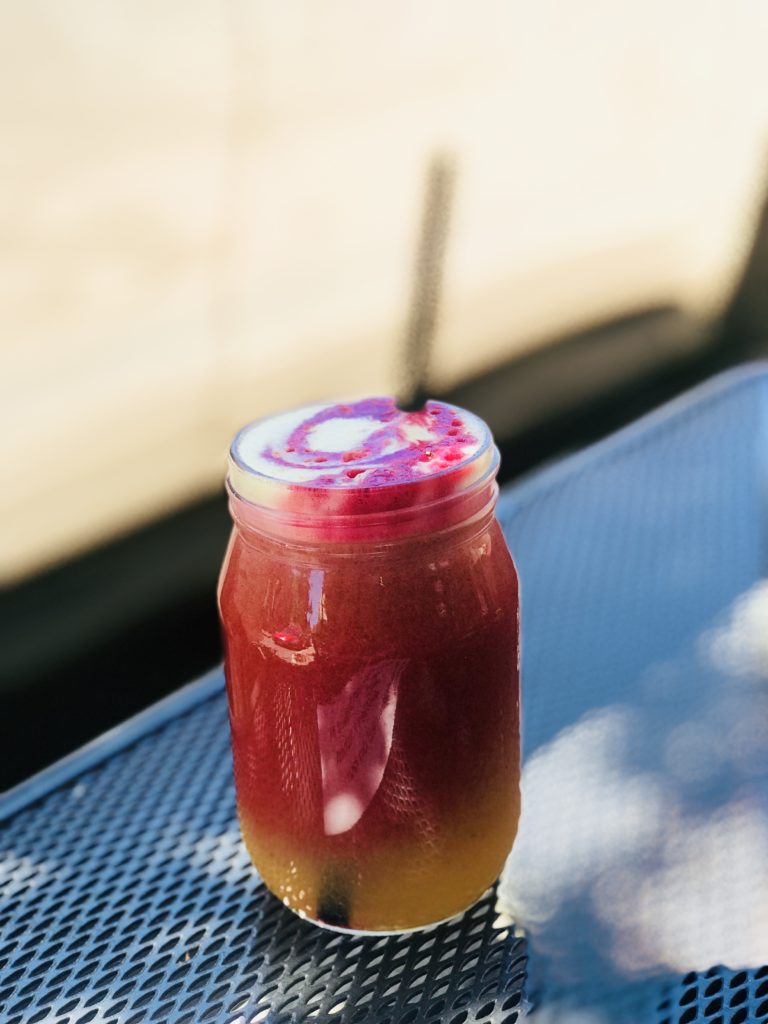 Mother's Juice Cafe offers one of the healthiest meals you will have in Bend. I started with the Fuel juice made of beet, celery, apple, coconut water, red turmeric, and lime. What really astounded me, though, was the roasted chicken bowl (only available at the downtown location). It was made with creamy polenta, spinach, whole grain mustard crusted chicken, goat cheese, and grilled lemon vinaigrette. The chicken was the absolute best roasted chicken. So moist and flavorful!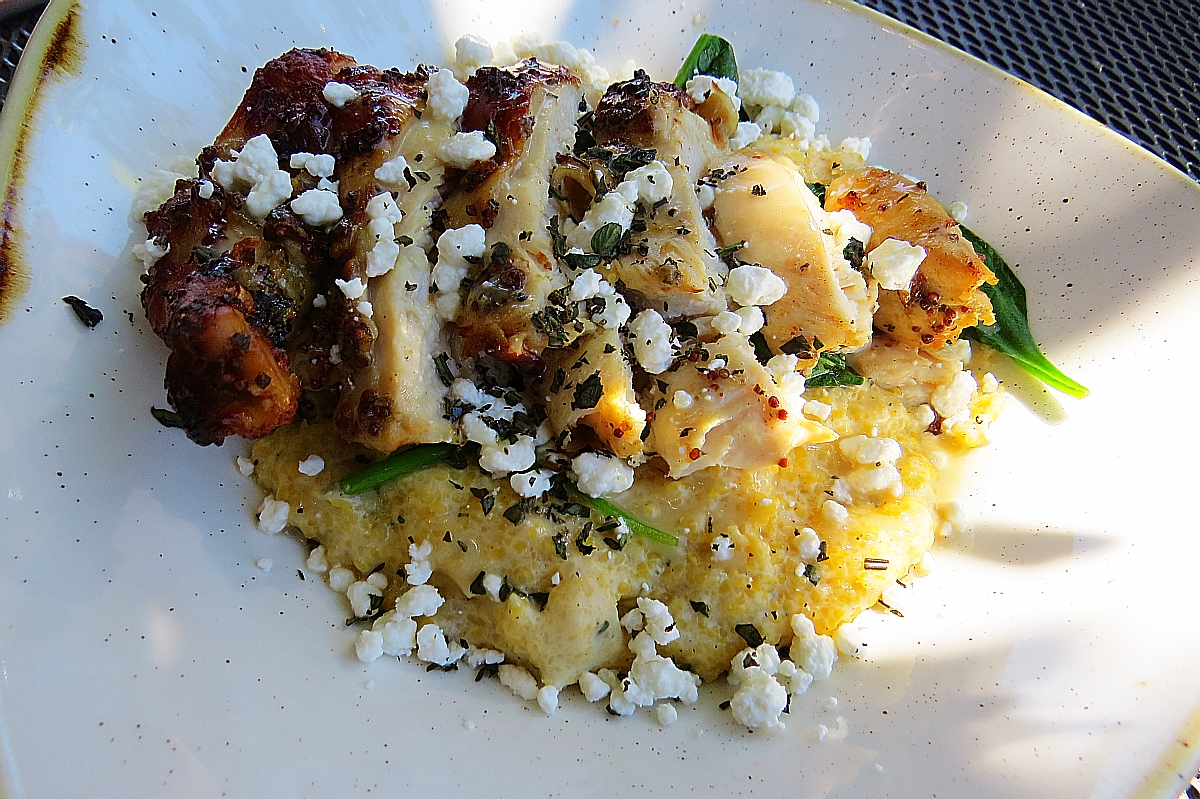 Dinner
El Sancho Taco Shop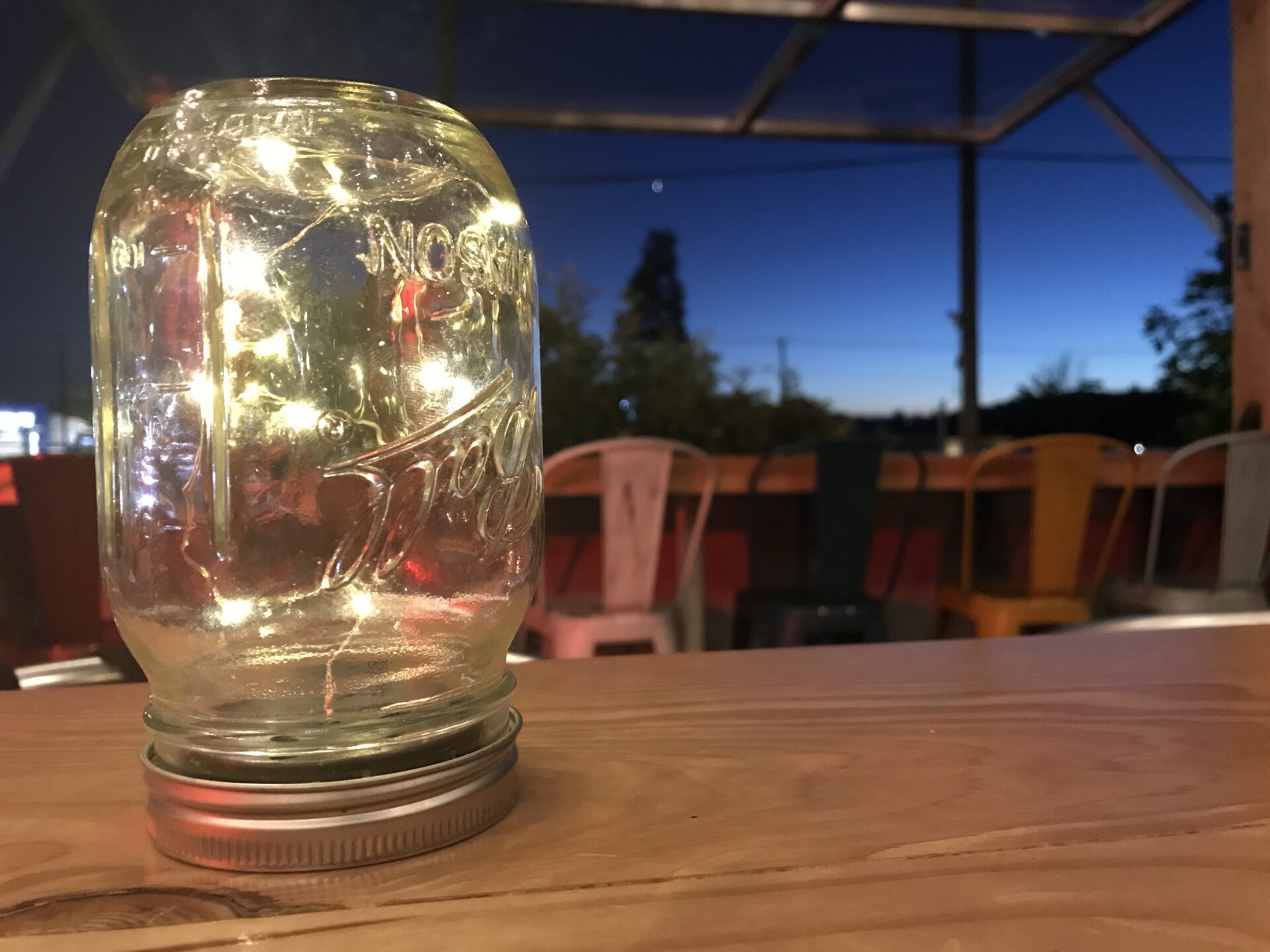 El Sancho offers some of the best tacos and Mexican street food that I've eaten outside of Mexico. For tacos, you can choose between carnitas, beef barbacoa, mushroom, lengua, chipotle chicken, chorizo, carne asada, potato with rajas, grilled fish, fried shrimp, or Oaxacan cheese with roasted green chiles. They also have chilaquiles, rice bowls, Mexican street corn, and tlacoyo on the menu. They also have an unusual margarita menu with choices such as pineapple serrano, passionfruit, hibiscus, and tamarind. And, the best part is they have happy hour every day from 3-5.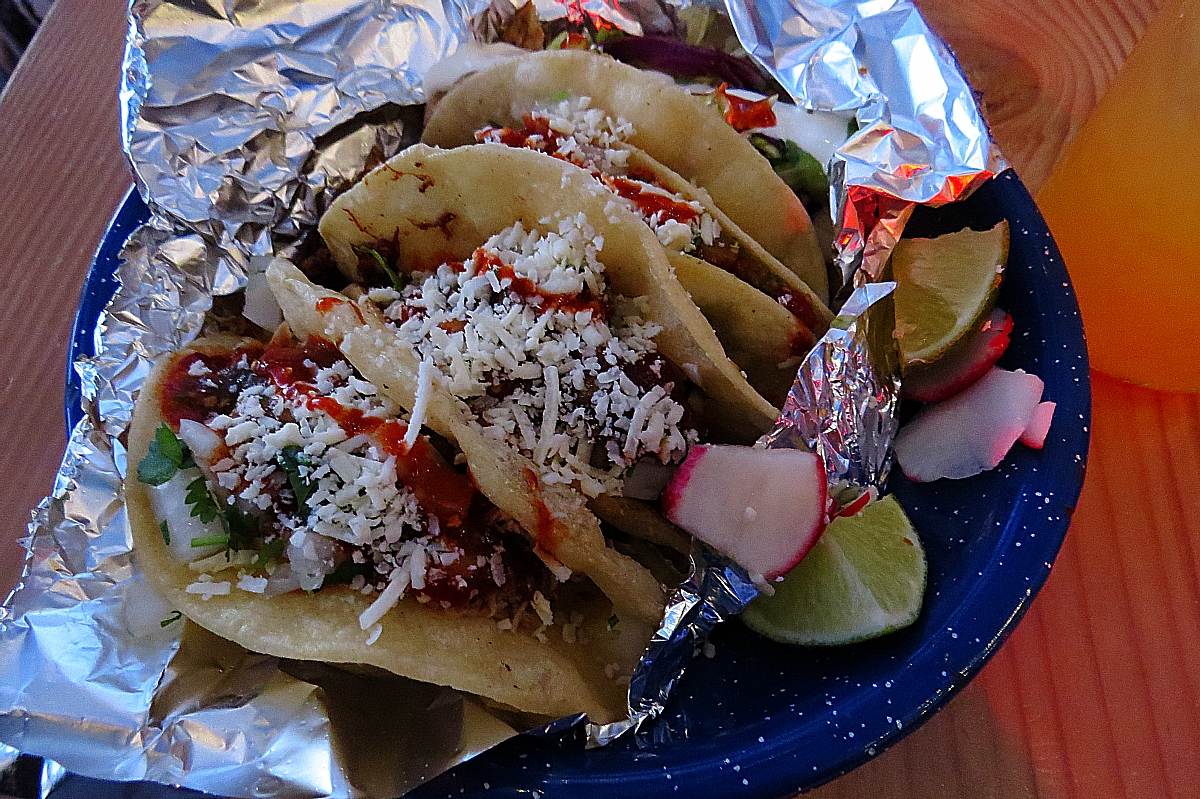 Like this article? Subscribe and never miss a post!