Where To Eat In Albuquerque And Santa Fe, New Mexico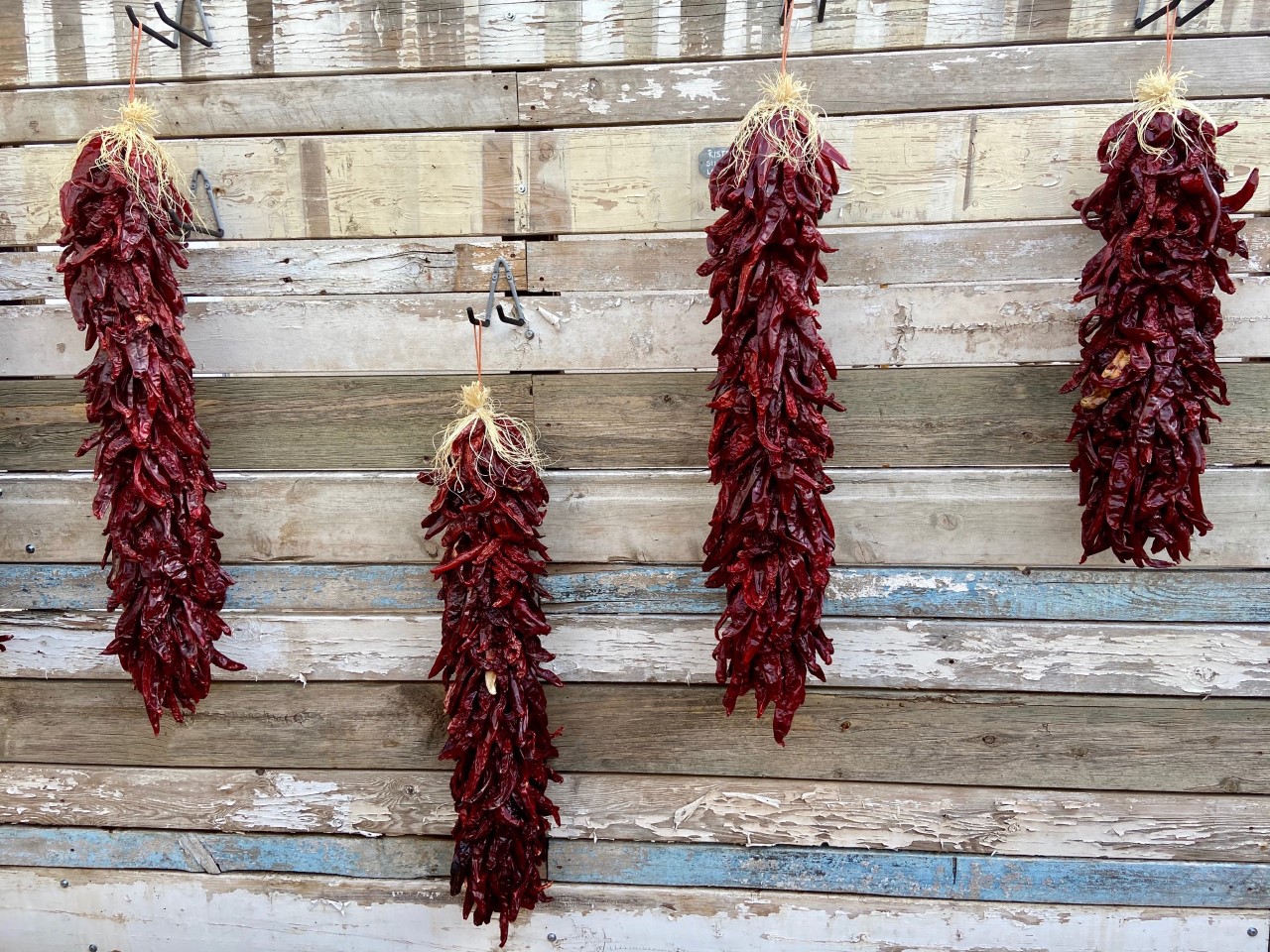 Eating in Albuquerque and Santa Fe is a completely different experience than anywhere else. There are a lot of foods you won't find anywhere else. Of course, you have the renowned red and green chile. I found it to be a bit too hot for my taste, but if you are a chili head, you will love it. You will also find a lot of other New Mexican traditional food such as sopapillas, Native American fry bread, chilie rellenos and stacked enchiladas. You have to try some of the traditional food (get the chile on the side if you are a whimp like me), but I also recommend some other spots, as you might get tired of spicy food for every meal. Here are my favorites.
The Best Albuquerque Restaurants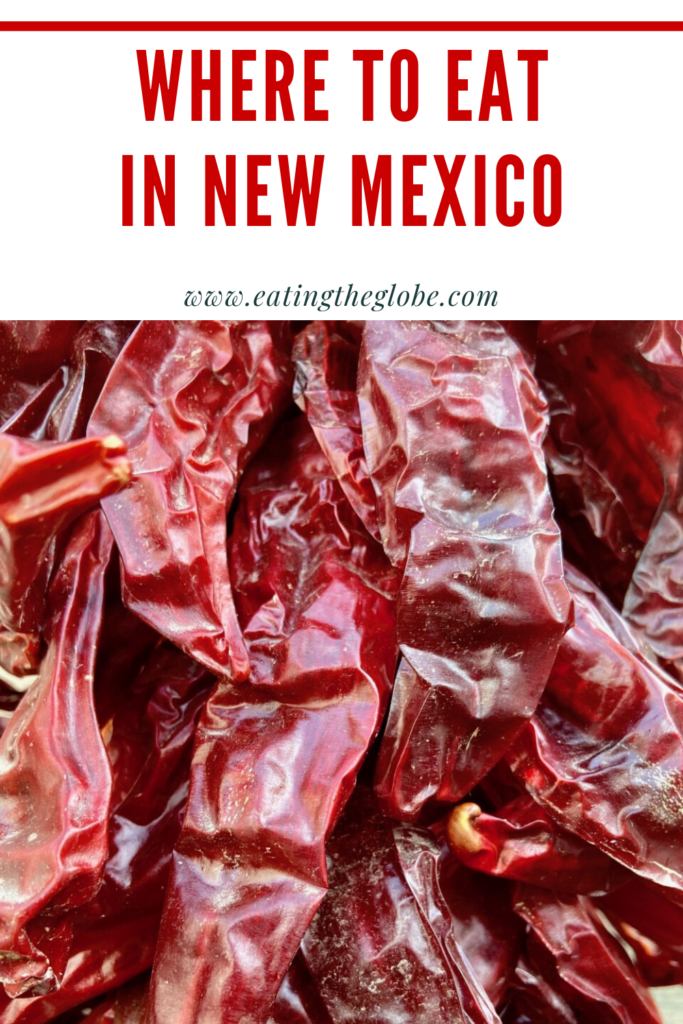 Breakfast
1. Campo At Los Poblanos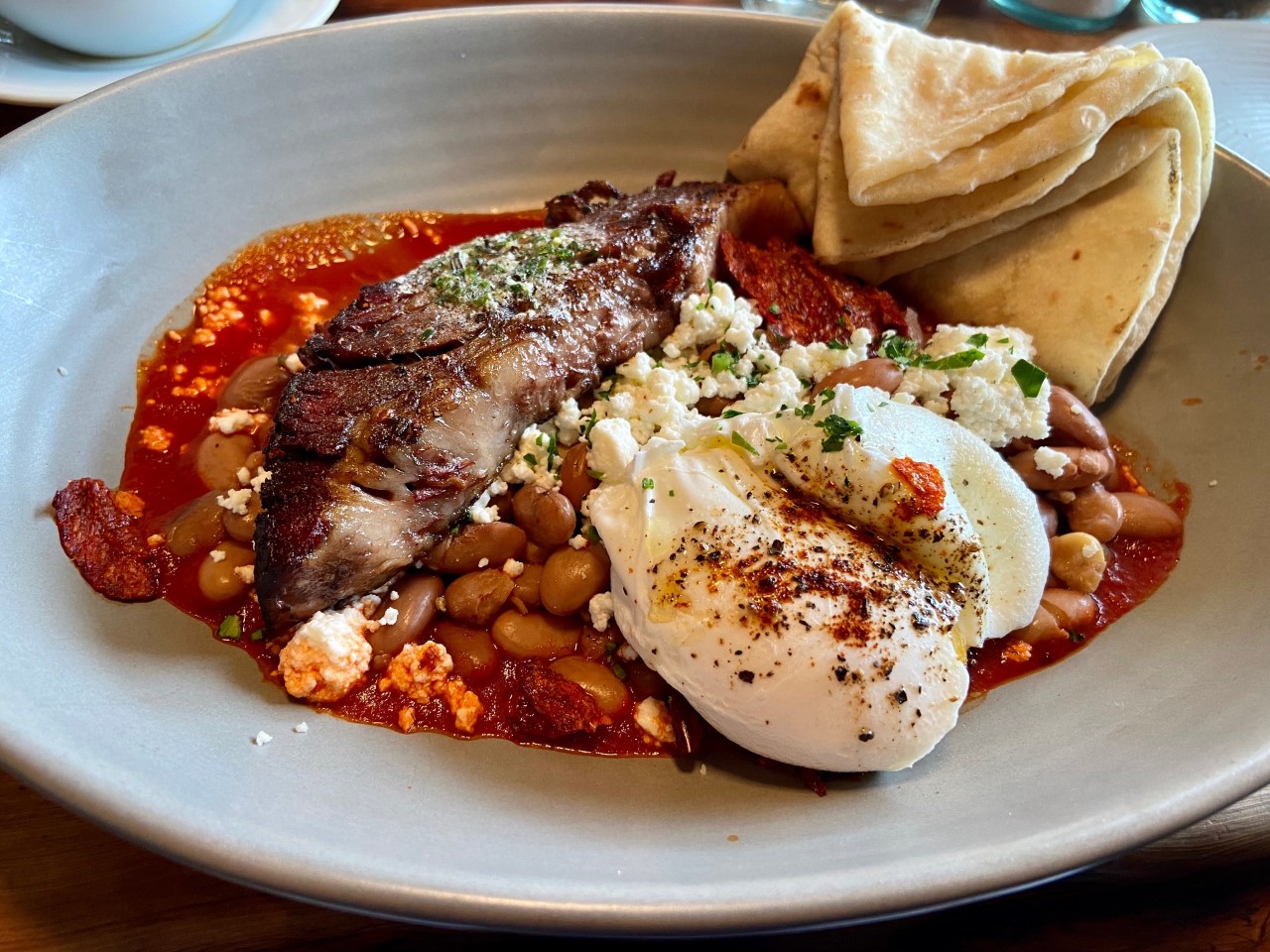 I might as well start with the best of the best. I had the best meal of my trip to New Mexico at Campo. This farm to table restaurant has a menu that changes seasonally, and it was one of the best breakfasts that I've had anywhere. I had smoked brisket with red Chile push around, a poached egg and a homemade flour tortilla. I also had the lavender latte which was perfect.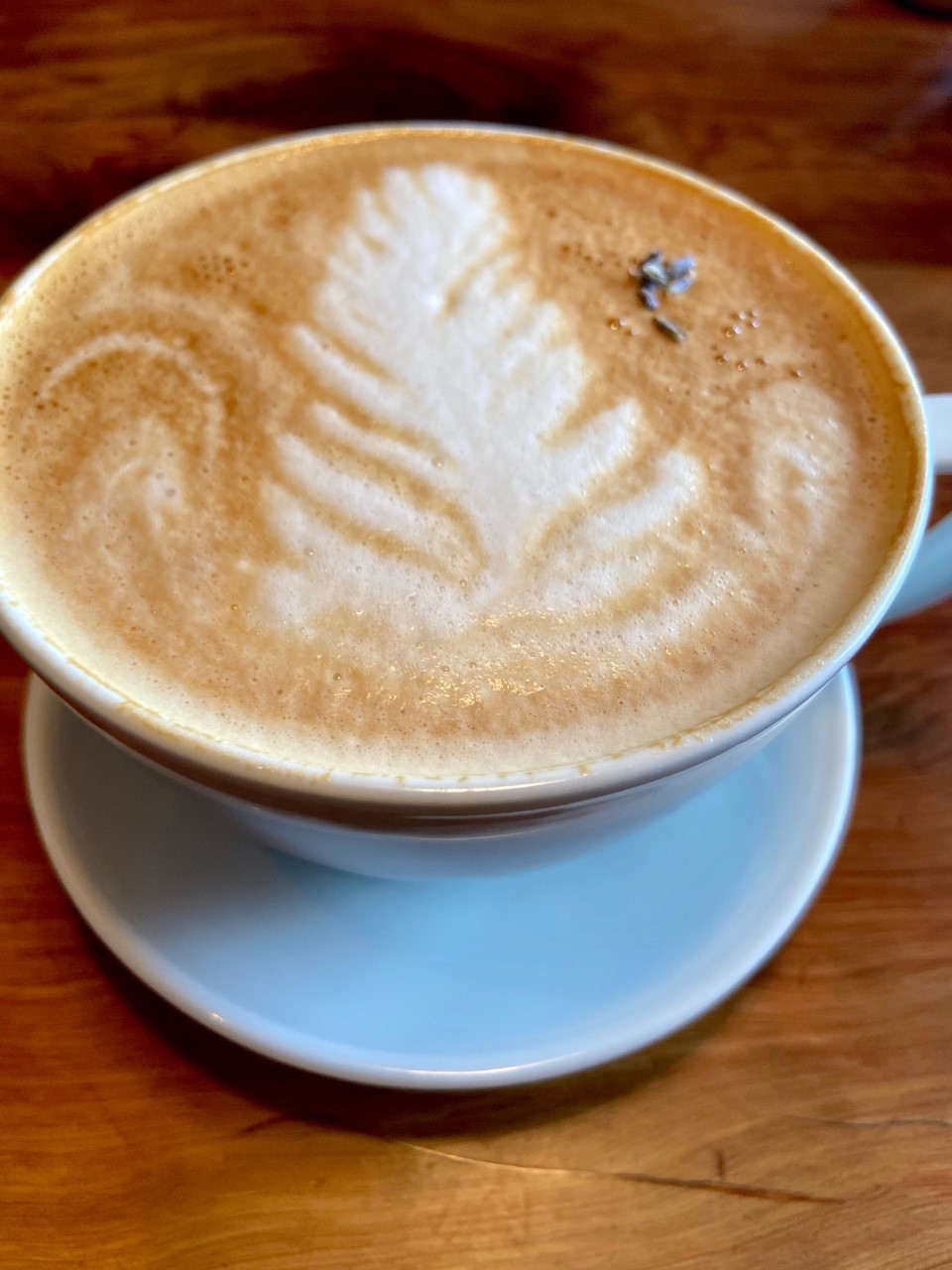 Make sure to go back and tour the kitchen with its impressive open fire hearth. You can tell the entire staff loves working at this restaurant, and it shows in the food. We were ogling the coffee cake, so they gave us a sample. It was decadent. I wished I had more room to try even more of their food.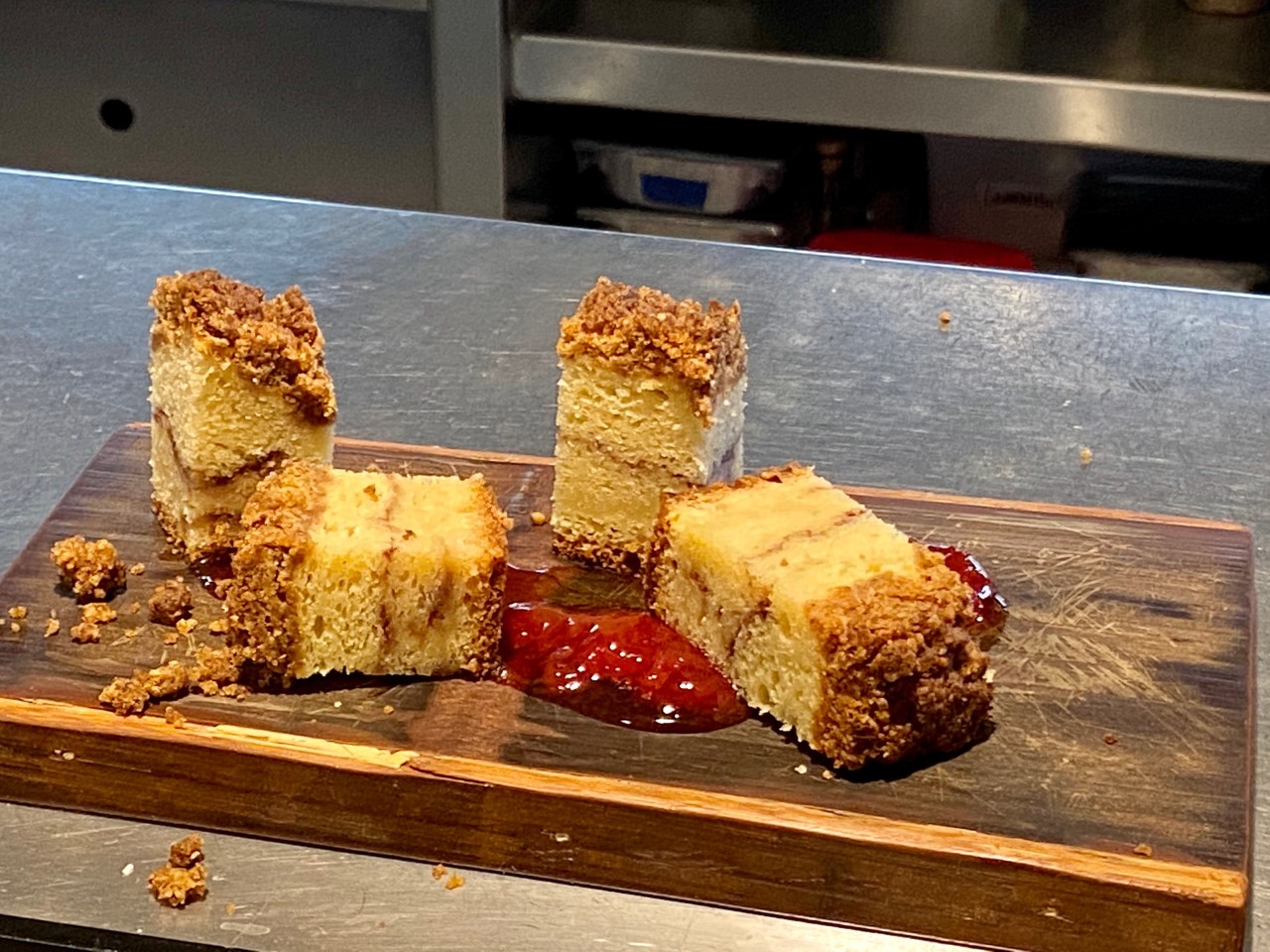 You will also adore the space. It's in the newly-restored dairy buildings at Los Poblanos Farm. t was full of light, and we had a view of some of the resident peacocks strutting their stuff.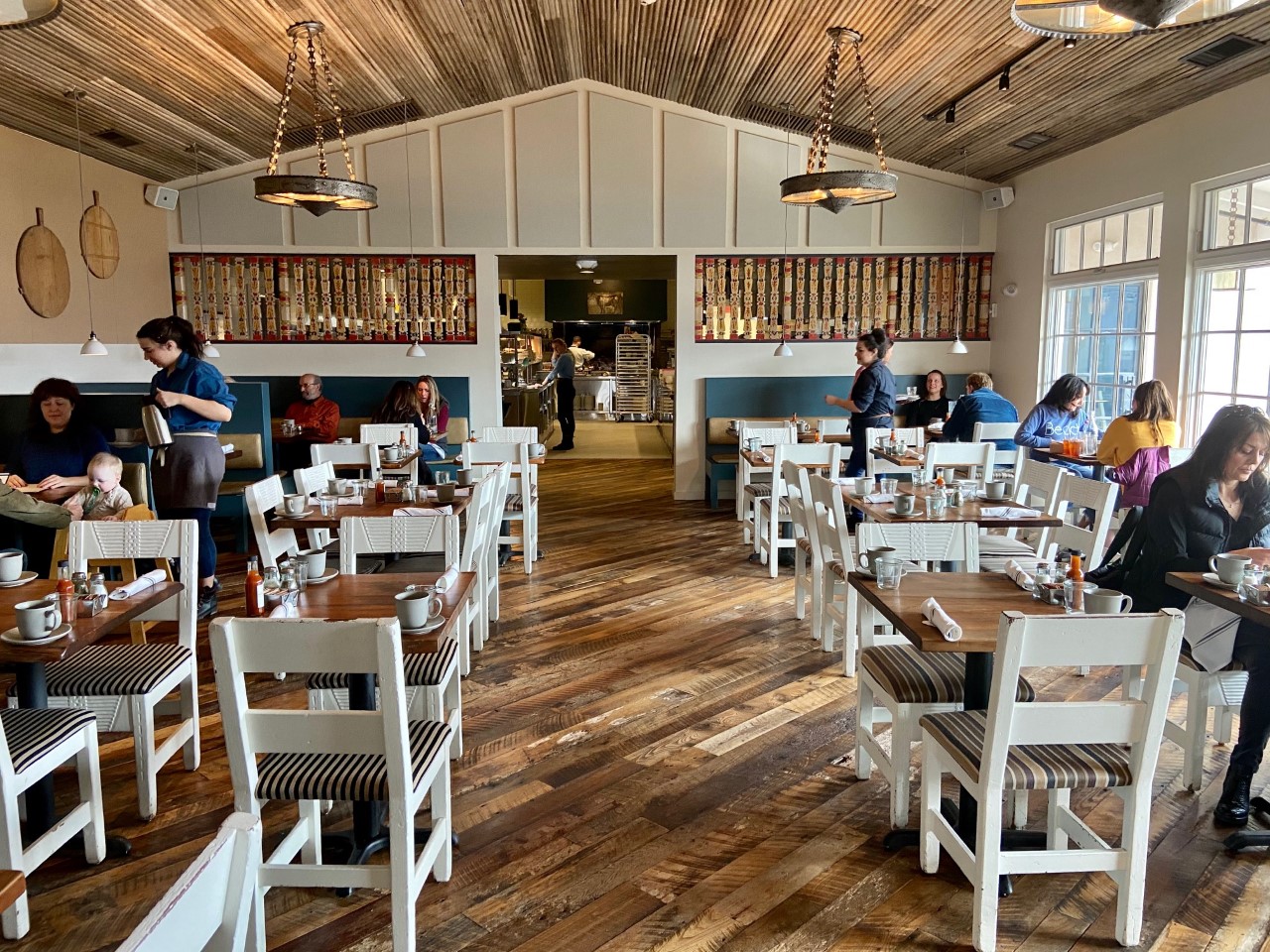 Campo is also open by reservation for dinner. Make sure to stop in the farm shop after your meal. I got a lovely sandwich to take on the plane for my flight home, but they also sell the lovely products that they make from the lavender on the farm. If you go to one restaurant in Albuquerque, make it this one.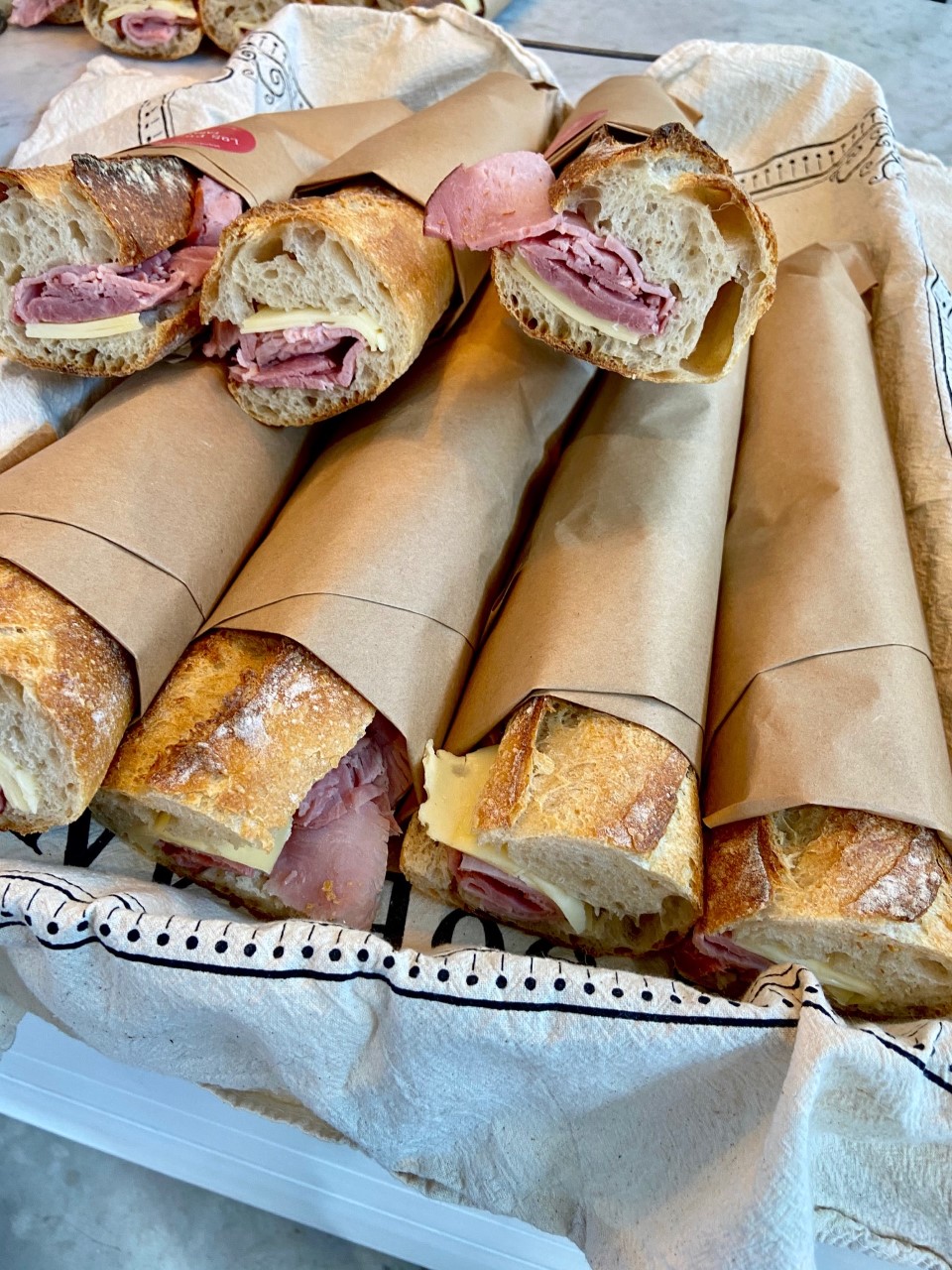 2. The Grove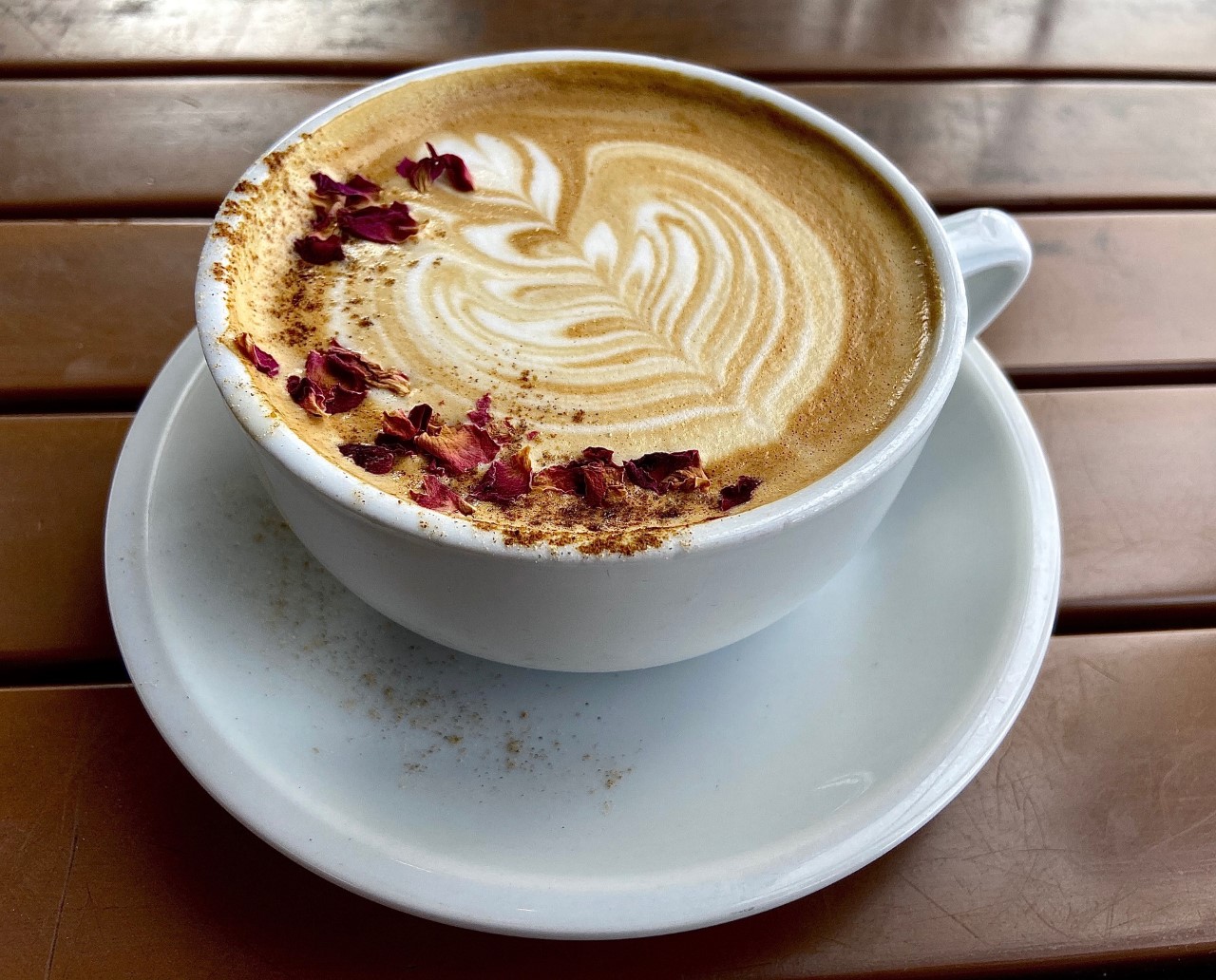 The Grove was also one of my favorite spots in Albuquerque. The food was so healthy, fresh, and beautiful. The rose cardamom latte took things over the top and was one of the best lattes I've ever had. I also had the  breakfast sandwich make with bacon, gruyere cheese, and arugula. If you have dietary restrictions, this is the place to go. The space is bright and airy, and even though it was a popular place on a Sunday, the wait wasn't long, and they had plenty of seating. The Grove also serves lunch, and also supports local farmers with their offerings.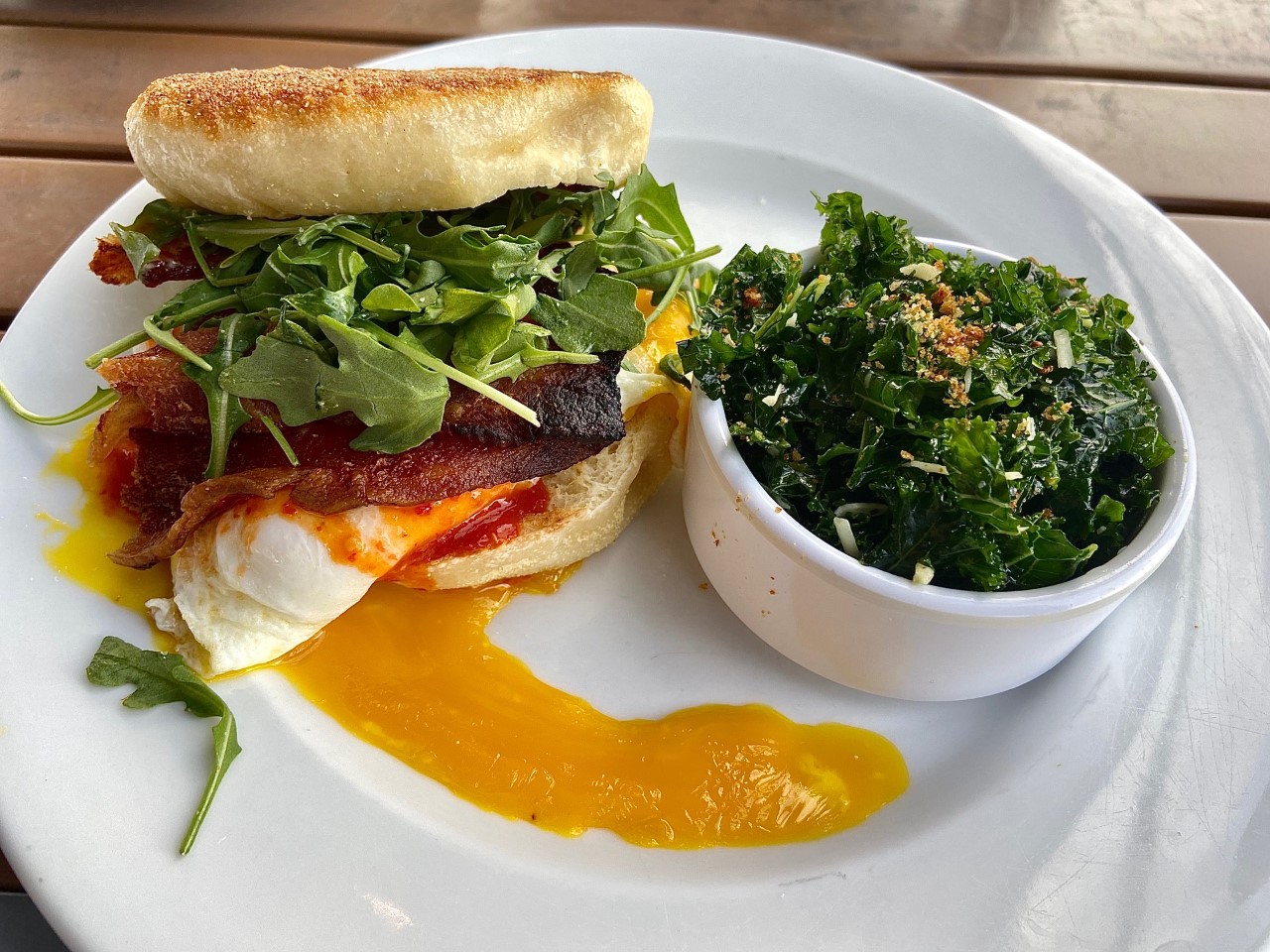 Lunch
Vinaigrette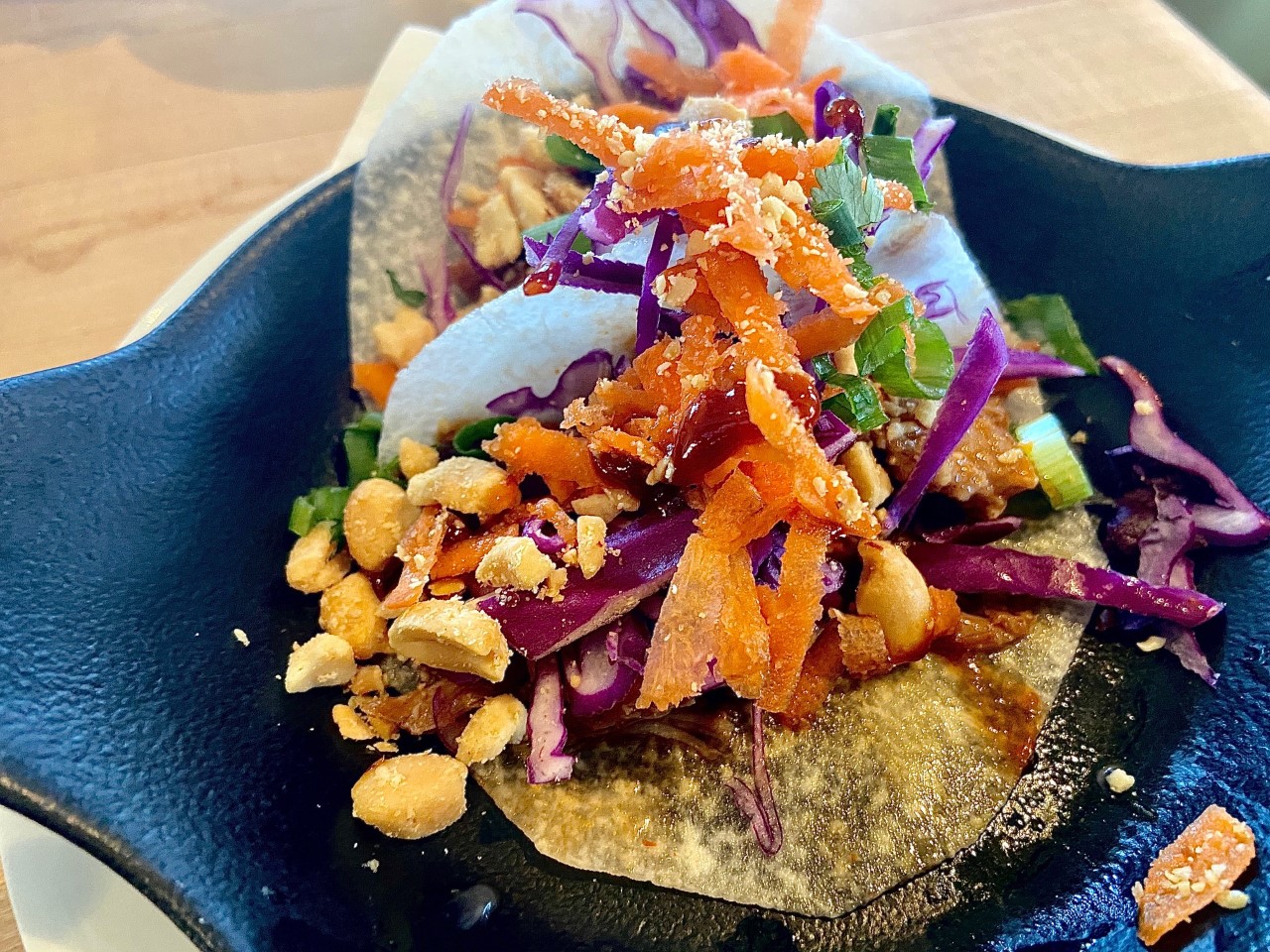 Vinaigrette is a trendy green bistro that specializes in healthy food. I had the duck confit tacos which were full of flavor and were served in crisp jicama shells. They specialize in creative entree salads, soups, and grilled meats, and they have something for everyone. They use organic and locally sourced ingredients that are grown on their farm just north of Santa Fe. They have locations in both Albuquerque and Santa Fe.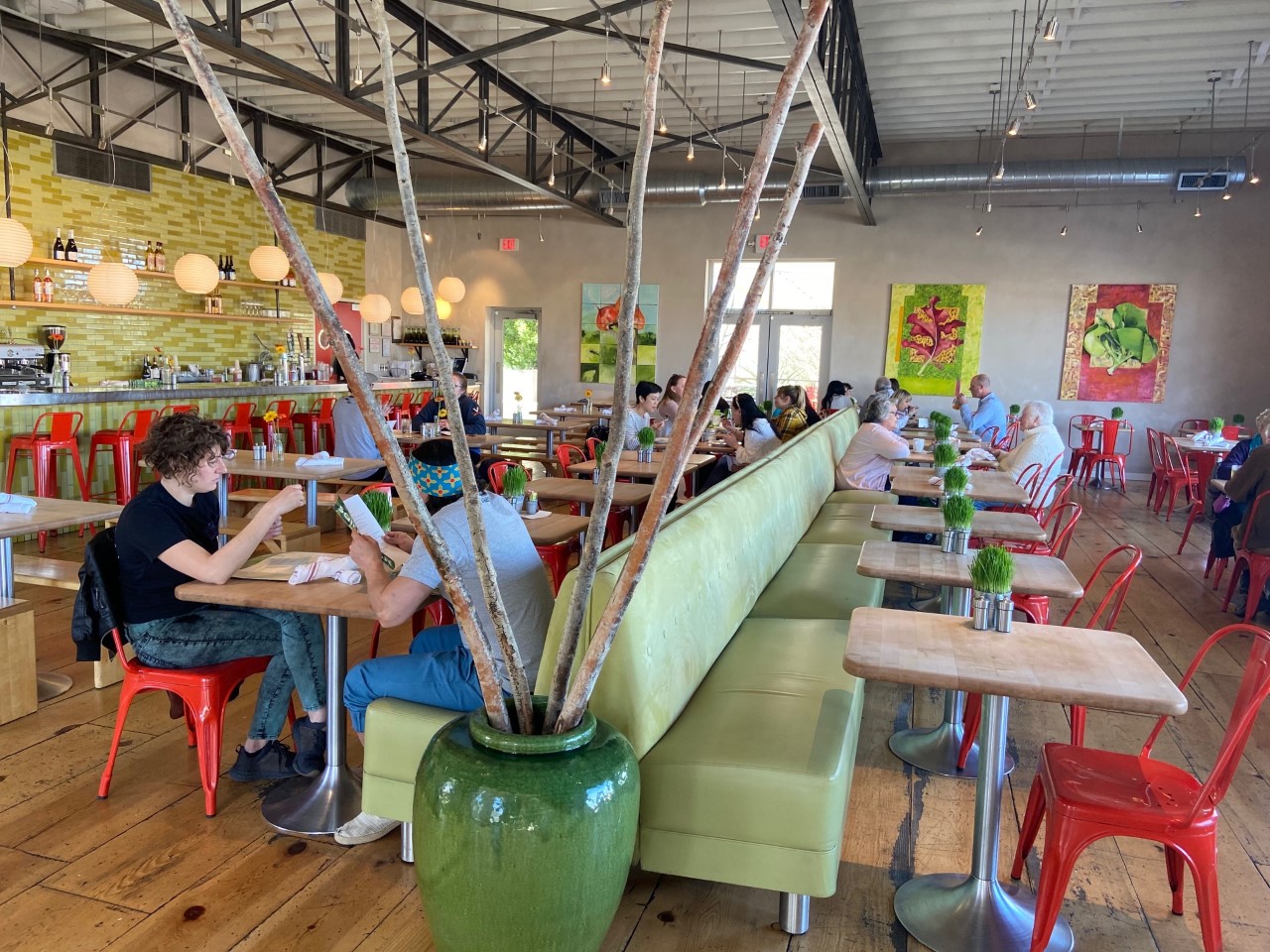 Dinner
1. Mary & Tito's Cafe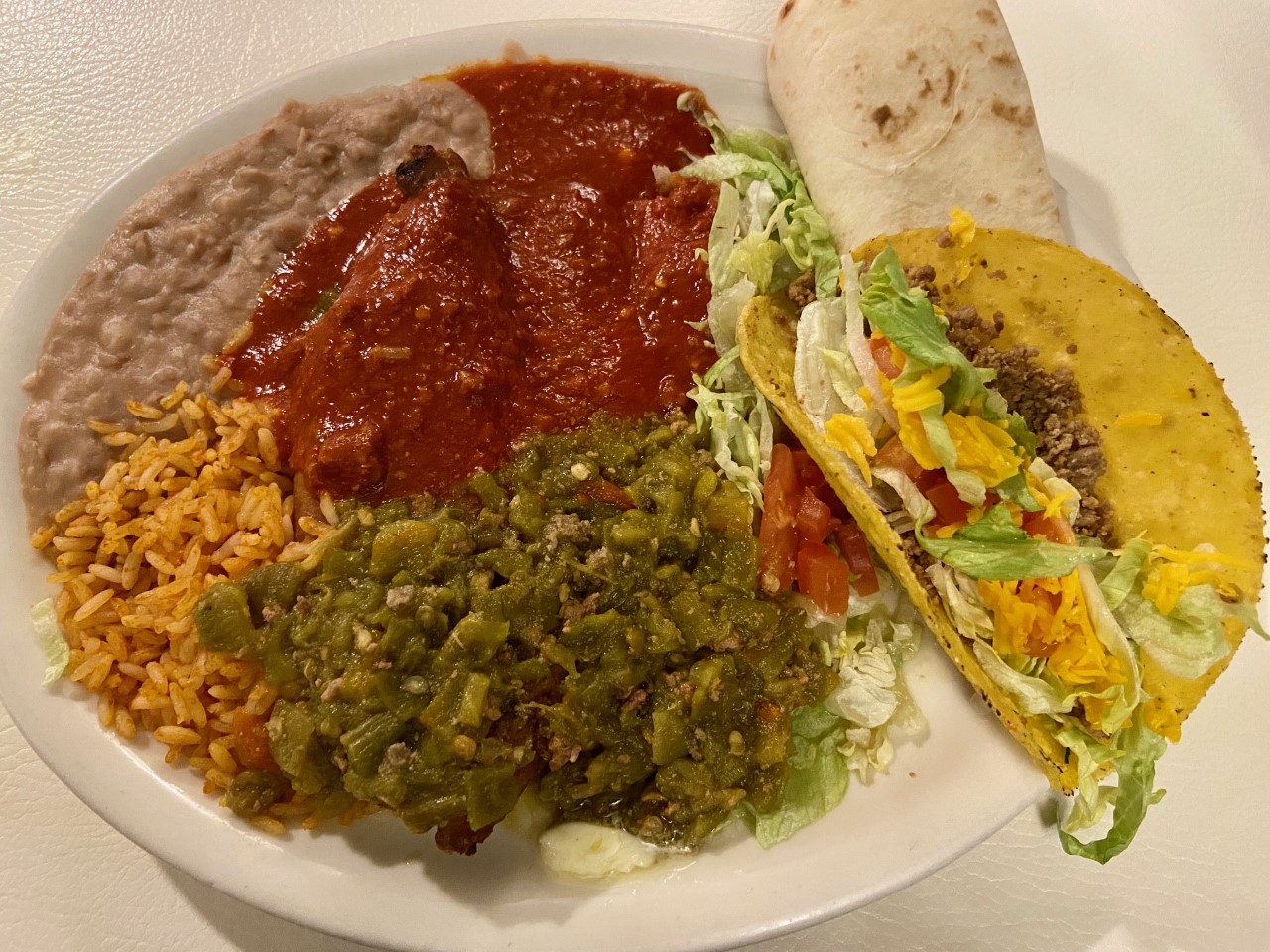 If you're looking for authentic New Mexican food, it doesn't get more authentic than at Mary & Tito's Cafe. It probably doesn't get any more affordable either. I had the Chile Relleno, enchilada, and crispy taco with red and green Chile for $8.50. The chili was super spicy, but still delicious. They also make their own salsa and chips here. This is a family run restaurant, and many people consider their red chile to be the best around. The service is great, and this is a true mom and pop restaurant. They are open from 9-6 during the week, and until 8 pm on weekends, so it's great for lunch or an early dinner.
2. El Cotorro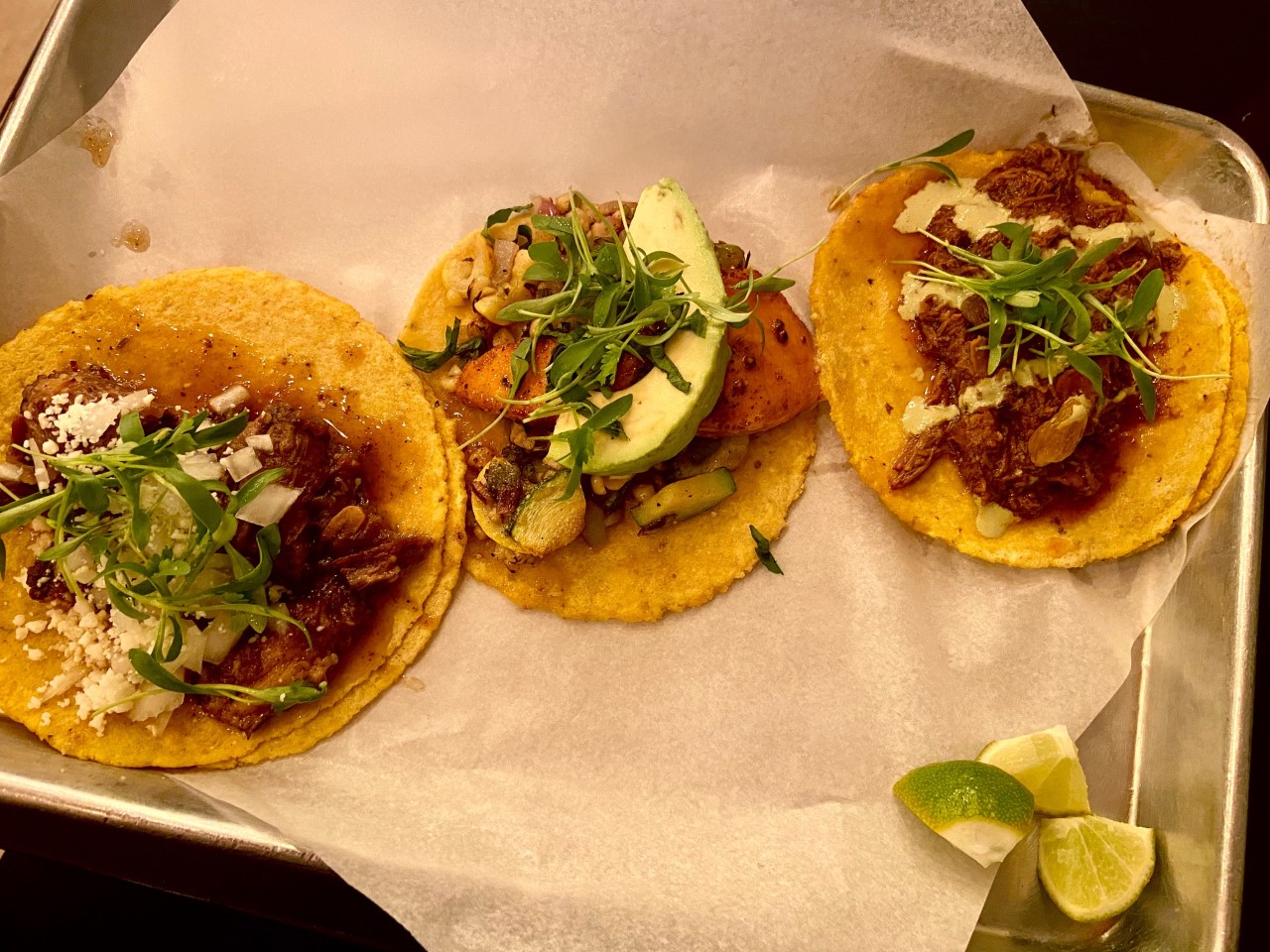 After eating all the New Mexican food, I started craving Mexico City style Mexican food and tacos, and I was very impressed by El Cotorro. I had the ox tail, lamb barbacoa, and snapper tacos and these were divine. And what goes better with tacos than ice cream. El Cotorro also serves the gourmet style ice cream that you find in Mexico City with unique ice cream flavors and homemade waffle cones. I had the green tea lavender ice cream in a biscochito waffle cone, and I'm still dreaming about it. They are closed Monday, but open the rest of the week from 11:00 AM – 8:00 PM making it a perfect spot for lunch or dinner.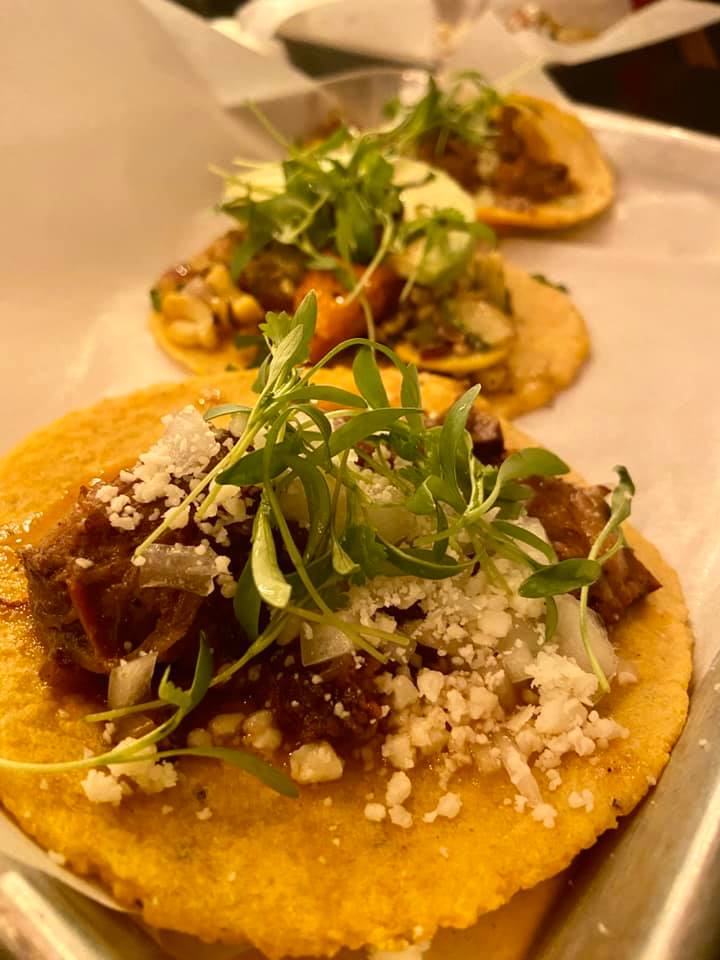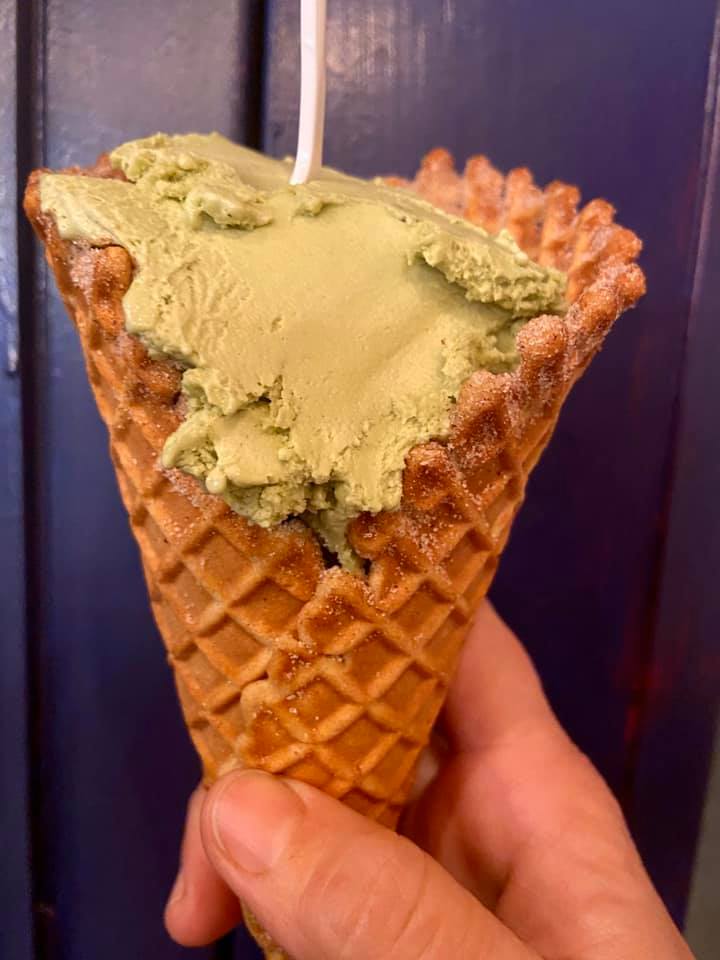 The Best Santa Fe Restaurants
Breakfast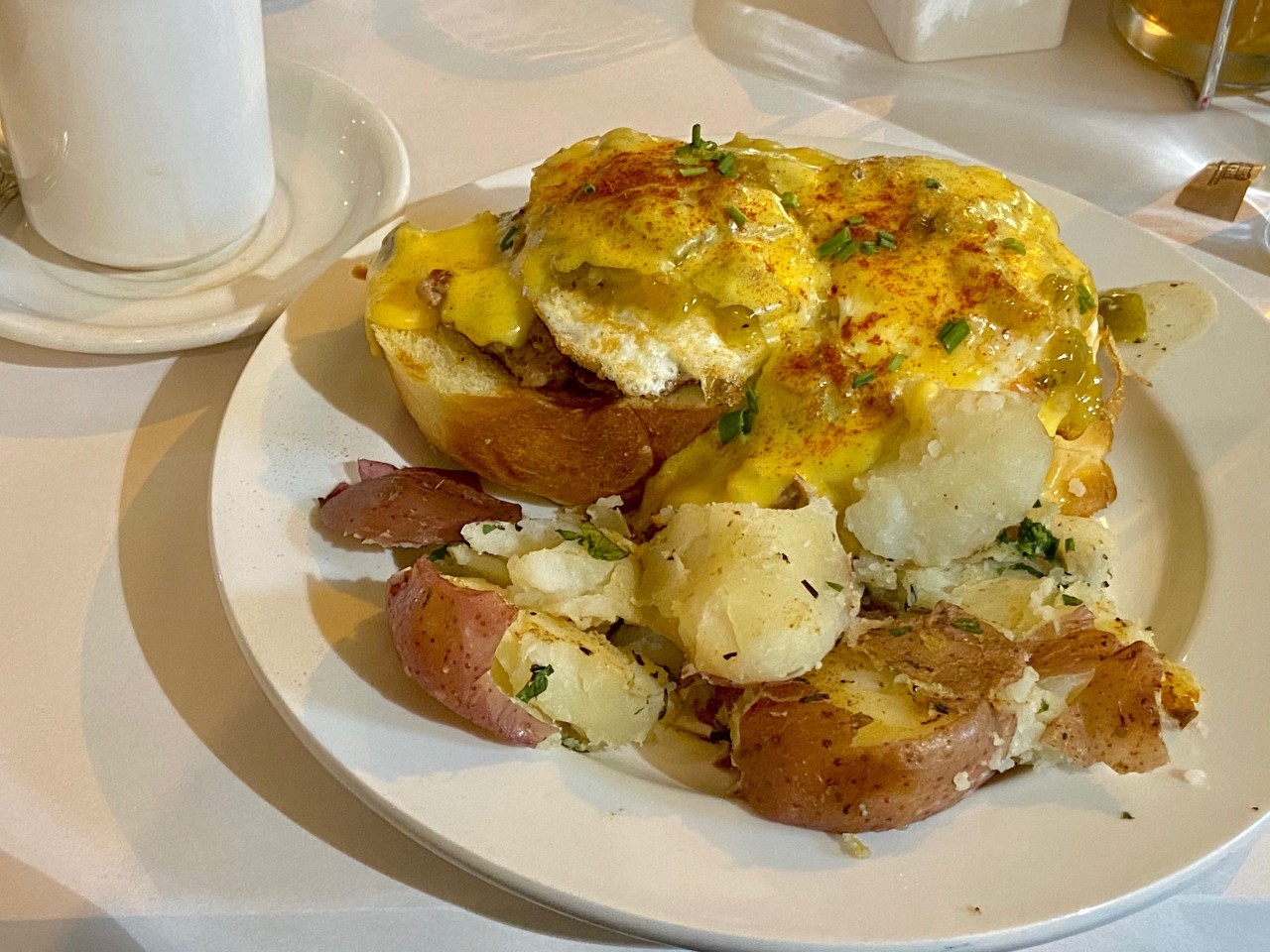 Chocolate Maven was the only breakfast I had time for in Santa Fe. It was a little on the heavy side for me, but people who like bigger breakfasts will really enjoy this spot. I had the green eggs and ham which was two organic eggs over thick cut challah, two house made green chile sausage patties, green chile hollandaise sauce and breakfast smashers. They serve breakfast, lunch, and high tea. It's fun to get the window seat with its view of the bakery and to watch the cinnamon rolls and croissants being made. I wasn't a fan of their coffee which I found to be the weak diner style type of coffee.
Happy Hour
Secreto Lounge At Hotel St Francis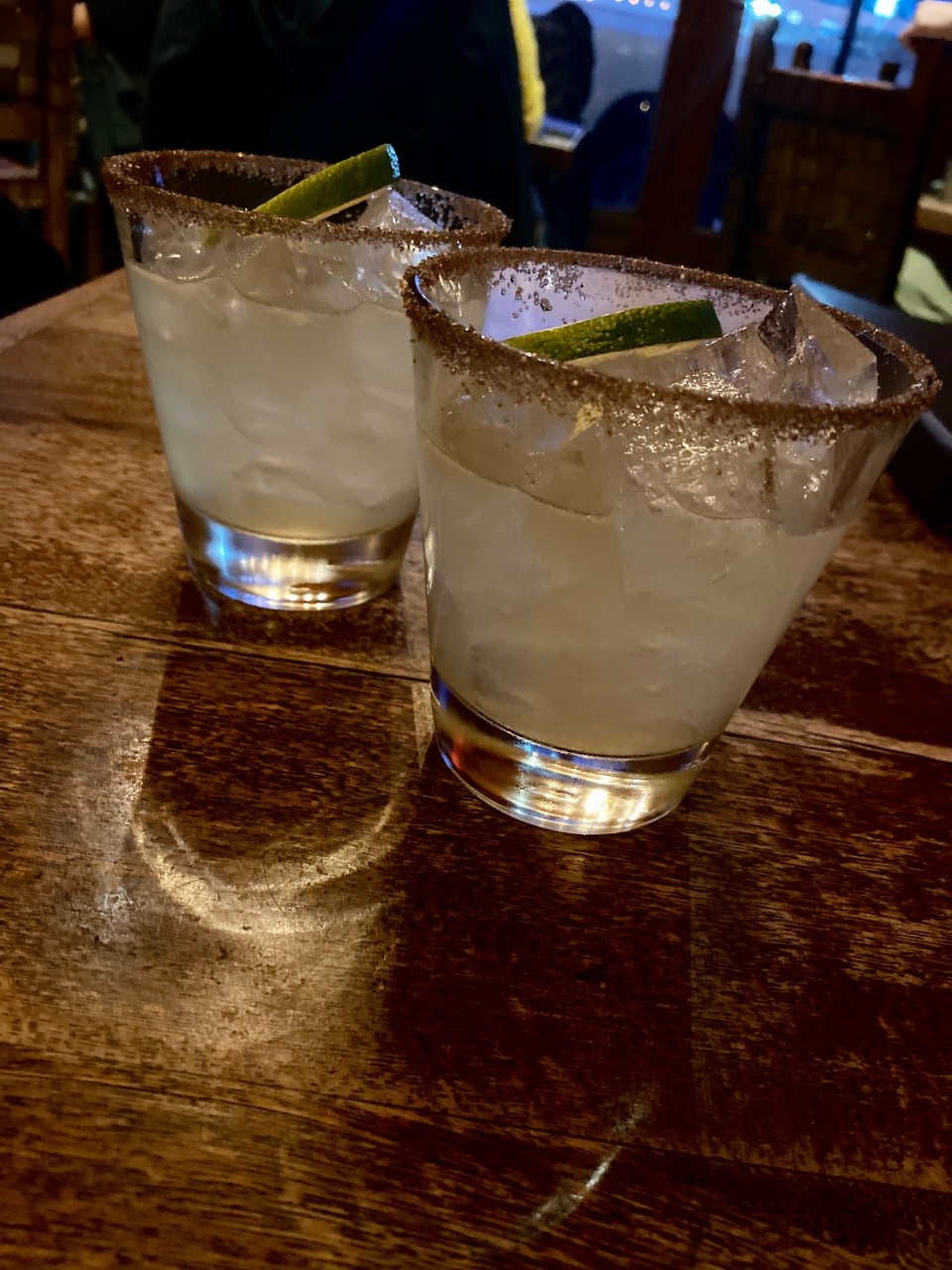 The Secreto Lounge has a charming atmosphere and some unique cocktails. We went to try the smoked sage margaritas, but, I didn't really taste the sage, and I've had better margaritas at other places. I would go back, though, to try some of the other creative drinks. It's the kind of bar where they don't use mixers, and everything is crafted with fresh fruits and herbs.
Dinner
La Choza Restaurant
La Choza Restaurant is the sister restaurant to The Shed, and is known as the place where the locals go for authentic New Mexican food. I would definitely recommend reservations, as we still had to wait even though we had them. I had the prickly pear margarita which was fantastic and the carne adovada stuffed sopapilla which was great, though almost too spicy for me. Their sopapillas are excellent here, as is the garlic bread. I've heard the enchiladas here are fantastic.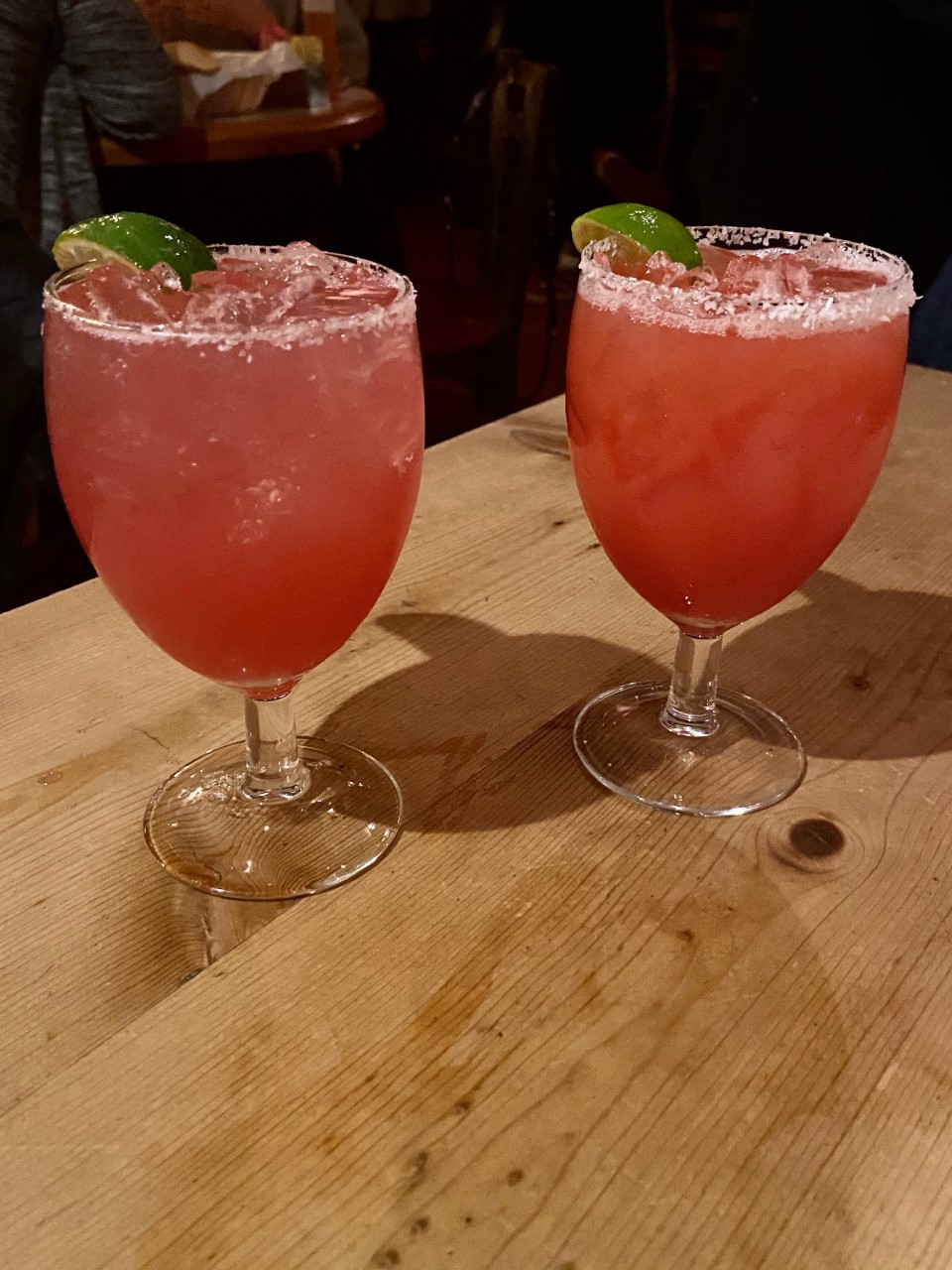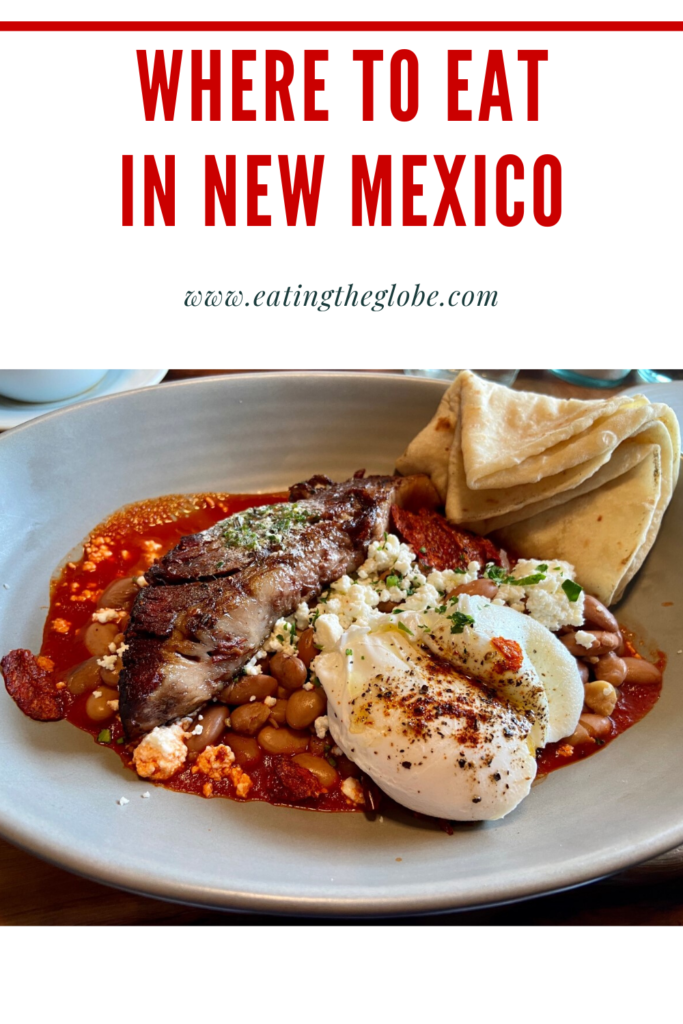 Like this article? Subscribe and never miss a post!