What To Eat And Drink In Yelapa, Mexico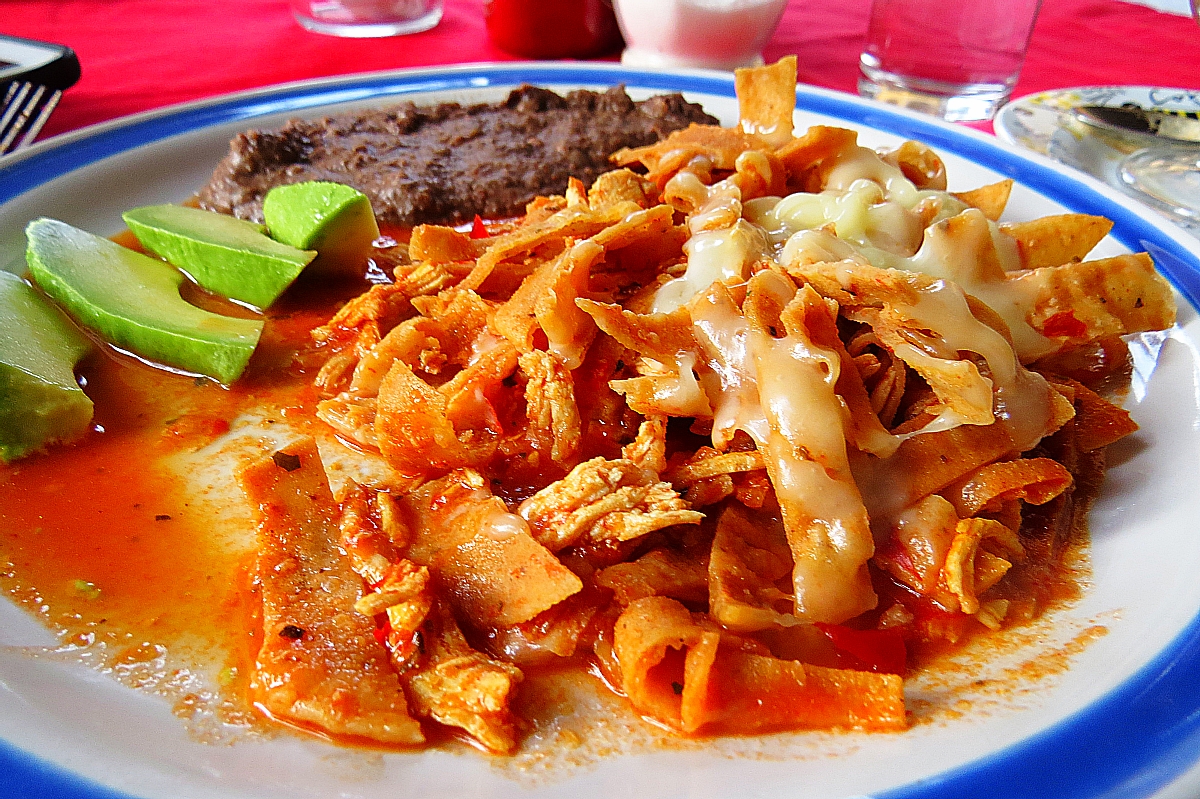 At first I was a bit disappointed in the food scene of Yelapa, Mexico. It's a beach town full of expats and American tourists, and I had a hard time finding truly authentic Mexican food. But with a little searching, I found some restaurants in Yelapa that I enjoyed. So, here are my recommendations:
A Foodie's Guide To Yelapa, Mexico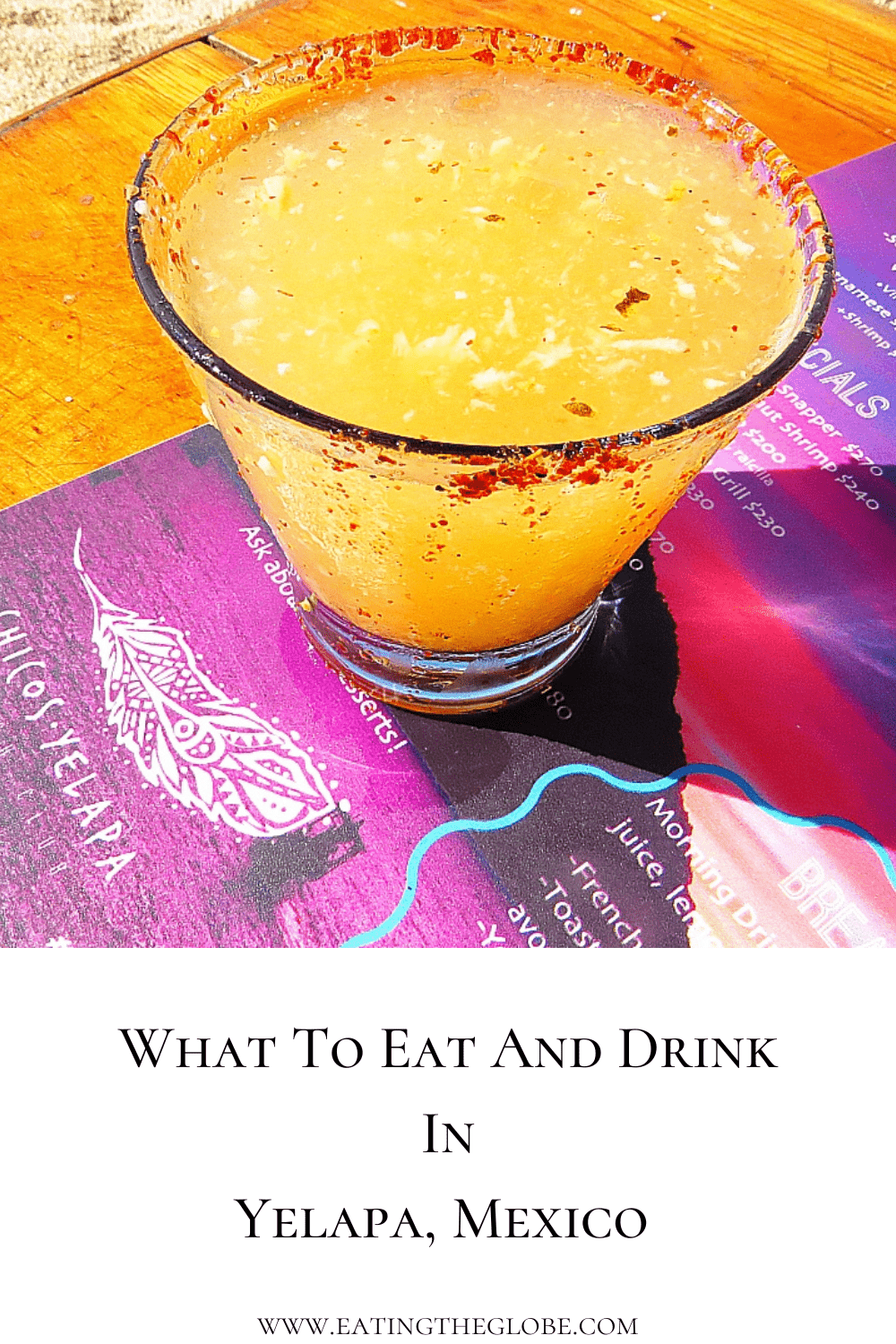 1. Cafe Eclipse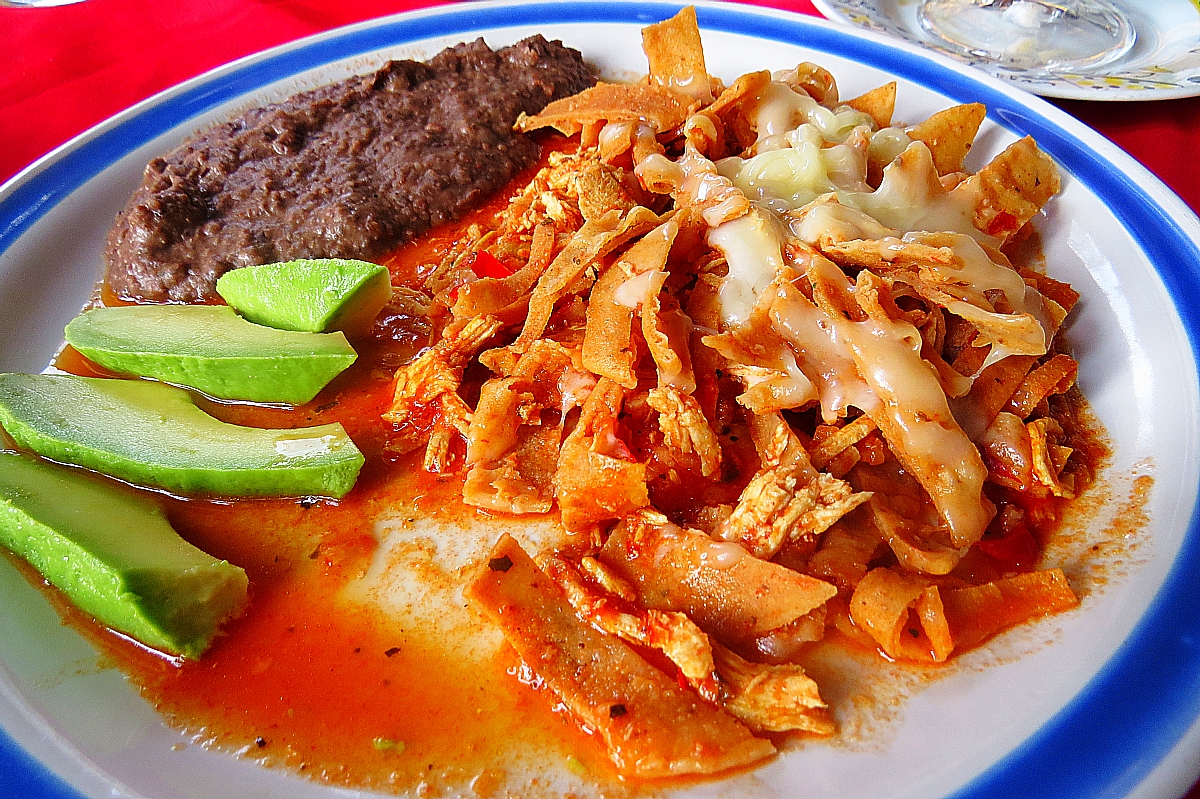 Cafe Eclipse serves the best breakfast in Yelapa, hands down. They had the most authentic breakfasts if you're looking for chilaquiles, huevos rancheros, or machaca. The green juice was also one of my favorites, and they have an espresso machine, too. Their coffee was definitely the best I found in Yelapa. The staff is all family, and are so friendly. I loved being a regular here. Augustina often walks by with her famous pies in the morning, too, so make sure to keep an eye out for her.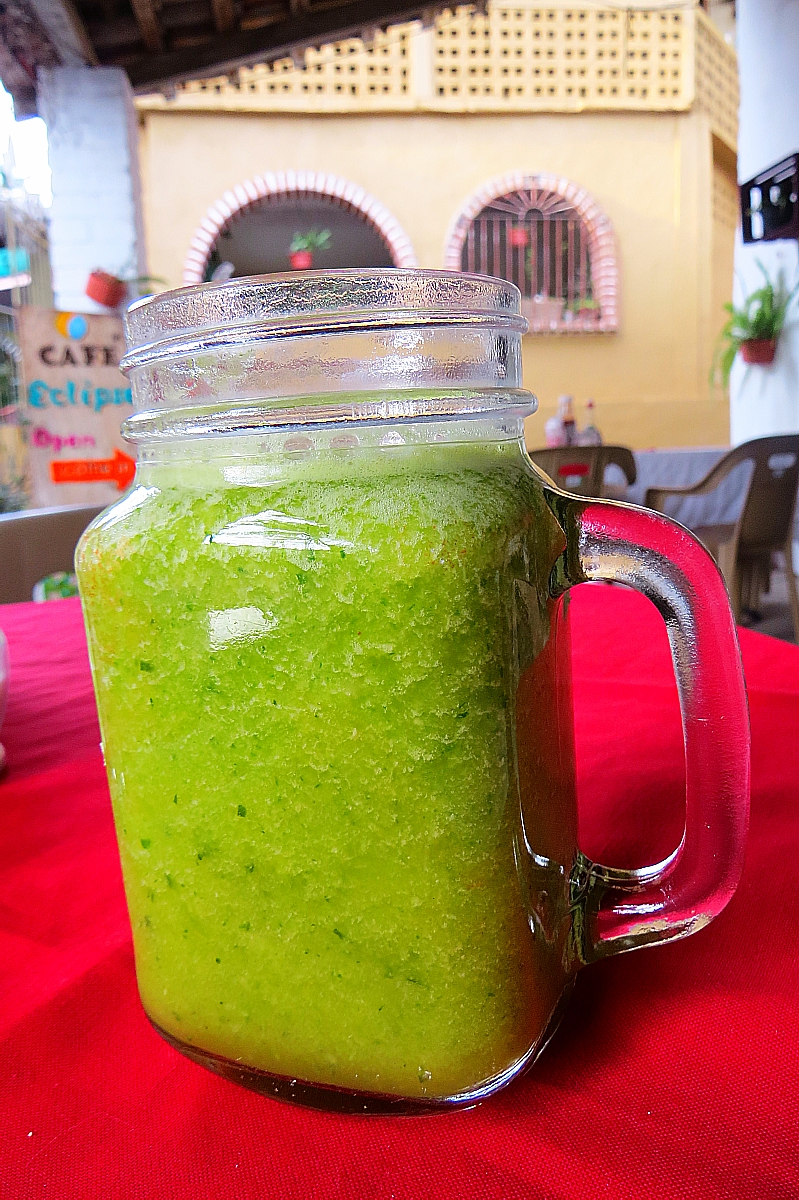 2. Chico's (on the beach)
Chico's definitely served the best and most reasonably priced food on the beach. The fish tacos were some of my favorite fish tacos anywhere. The menu is full of seafood such as grilled octopus, whole grilled fish, and seared tuna salad. I also really loved the guayaba y mezcal drink, and the service was better here and more attentive than at some of the other beach bars. They are closed both Mondays and Tuesdays.
By the way, when on the beach, stay away from Rogelios Bar, which is right next to Chico's. Their prices are very expensive, and then they will add more to your bill than what the prices were on the menu. A very scammy type of place.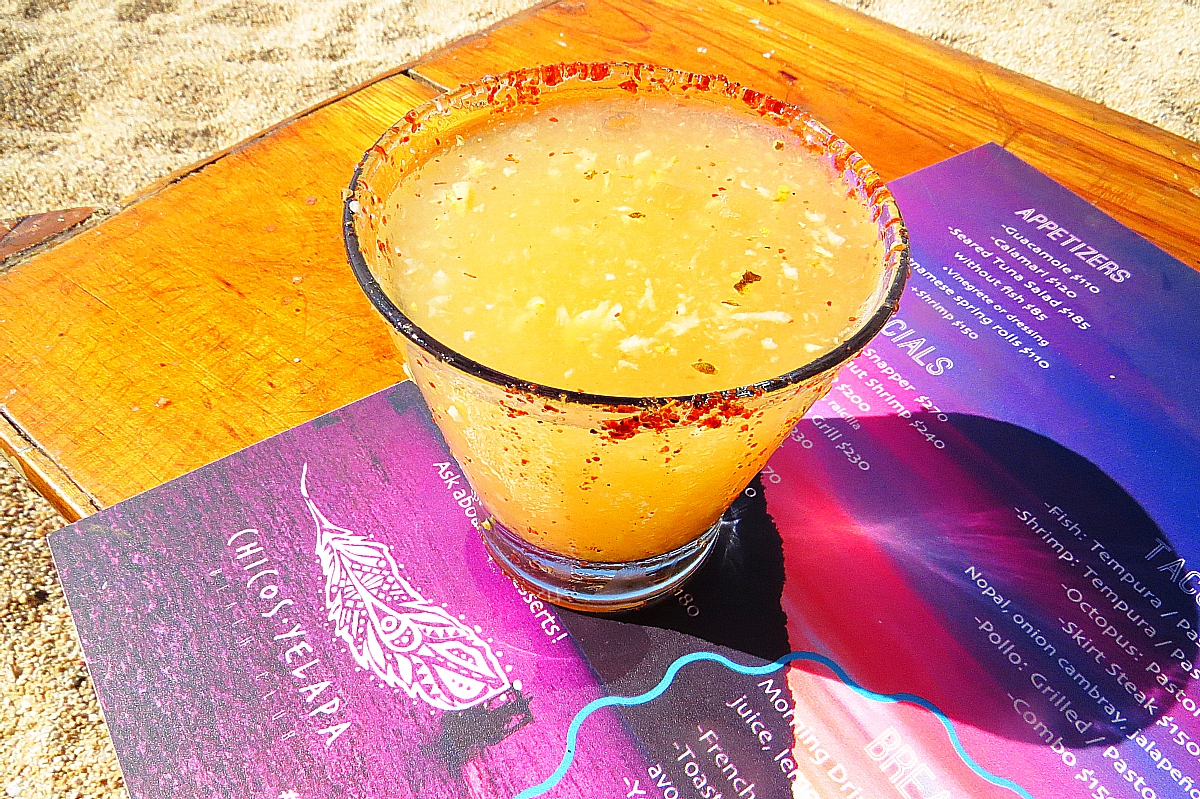 3. Restaurant El Manguito
I really liked the garlic fish I had at El Manguito, and the owner also makes a lot of other creative fish dishes. I did NOT like the enchiladas I had there at all, though, so if you go, make sure to only order the fish. I also had an excellent mojito here and good margaritas.
4. Sunday Mornings At Ray's Place
I normally wouldn't have eaten at Ray's Place, as the menu is full of tourist fare such as burgers and chicken fingers. But, then I found out this is where the locals go on Sunday mornings for birria. And, oh my wow, was it good! Some of the best birria I've ever had. And birria tacos and birria volcans. Start with the Mexican café olla (coffee with cinnamon). It's the best cup of coffee that's not espresso that you will have in Yelapa.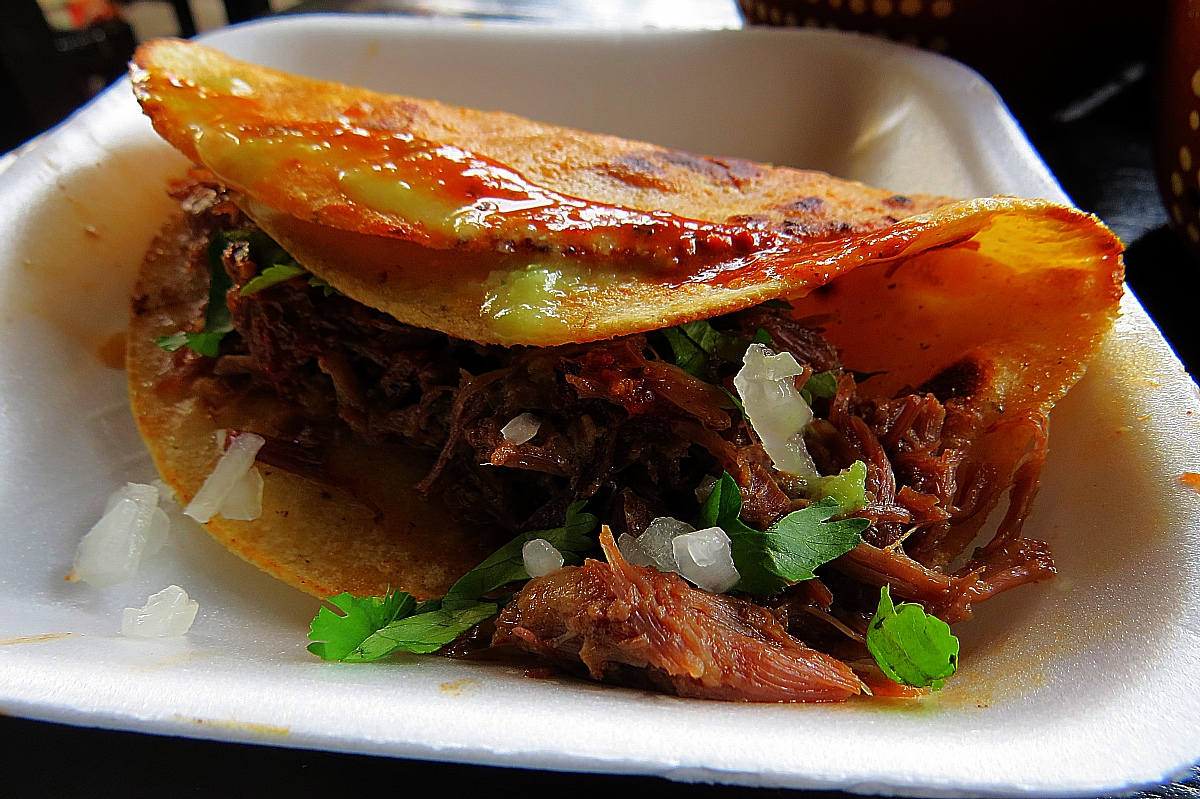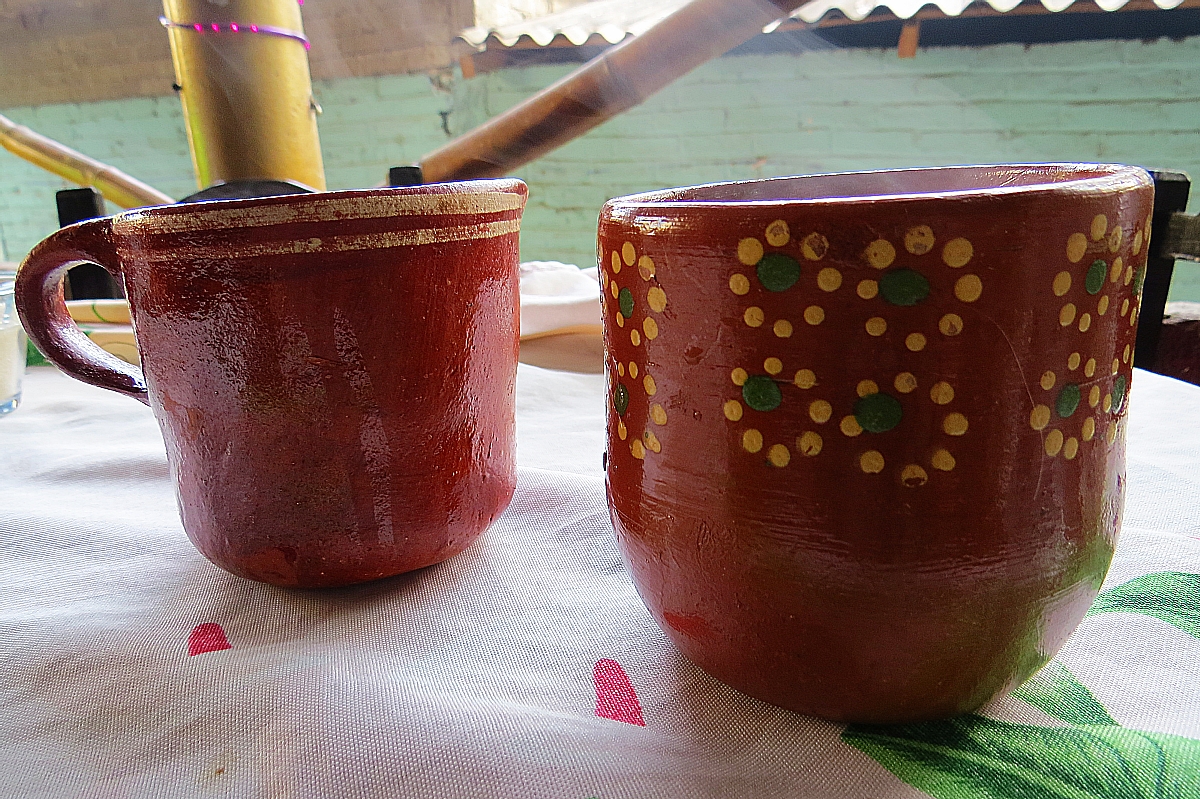 5. Restaurant El Pelón
I always went when it was too dark to get a decent photo of the food, but Restaurant El Pelón
had some of the best food in Yelapa. They made one of the best chili rellenos (stuffed with shrimp) that I've ever had, and the grilled fish was also great. It's located along the river in the jungle part of Yelapa.
6. Pie From The Pie Lady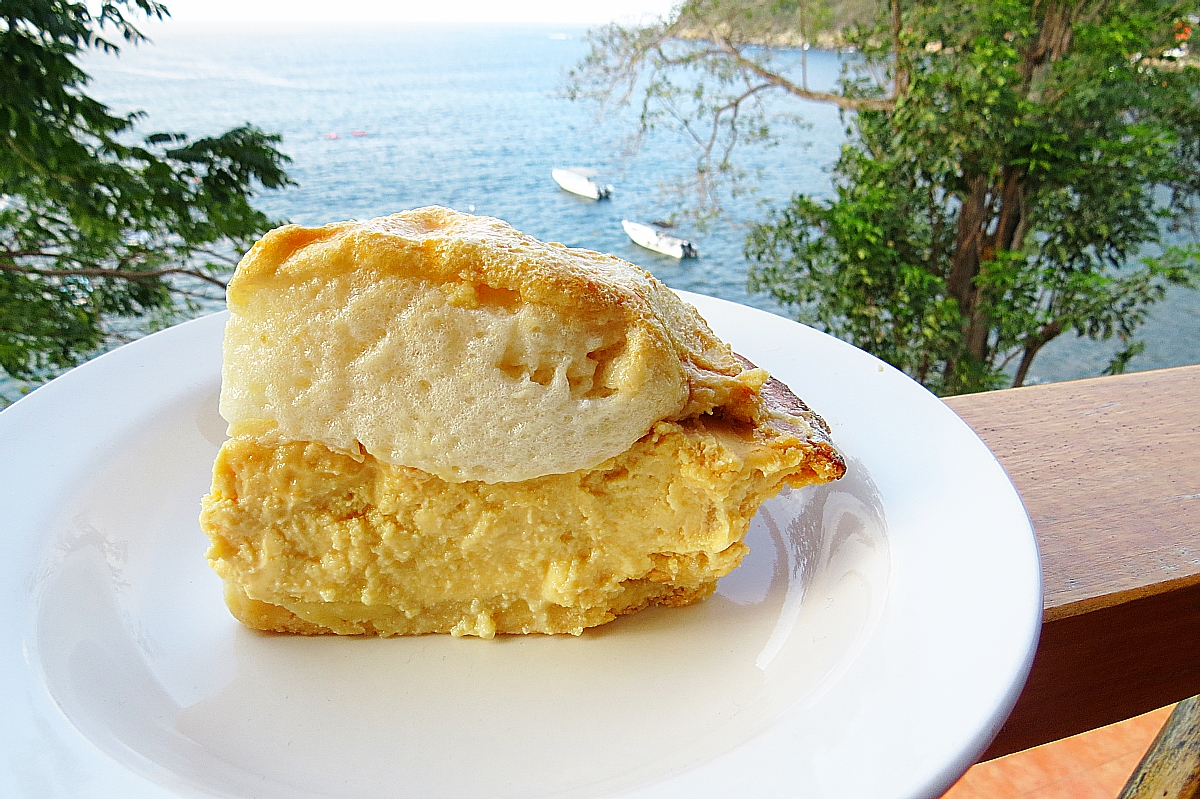 Yelapa is unique in that you can buy pie from the pie lady right on the beach. It's really amazing pie, too. The pie lady is famous for her coconut pie, but I liked the lemon meringue even better.
7. Paletas From The Popsicle Man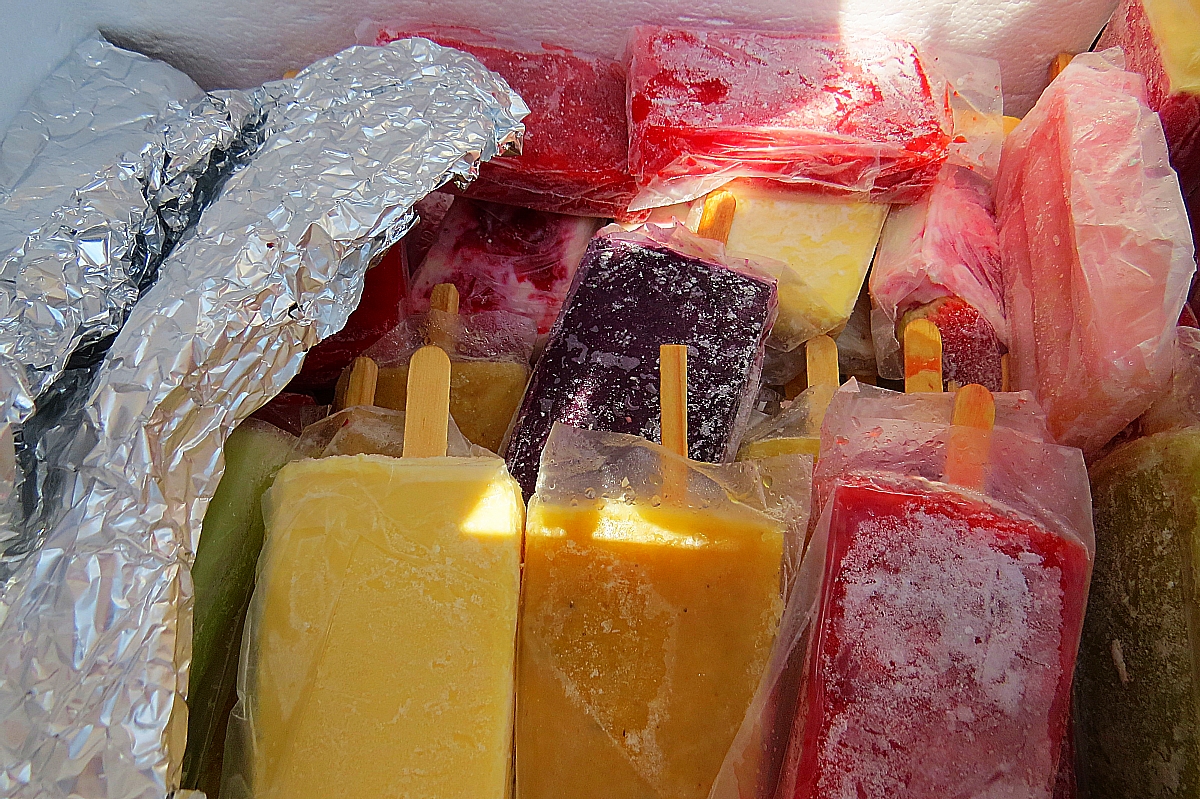 Look for the man selling homemade paletas right on the beach from his ice chest. They are a nice treat when it's hot outside.
8. Juice From Veronica, The Juice Lady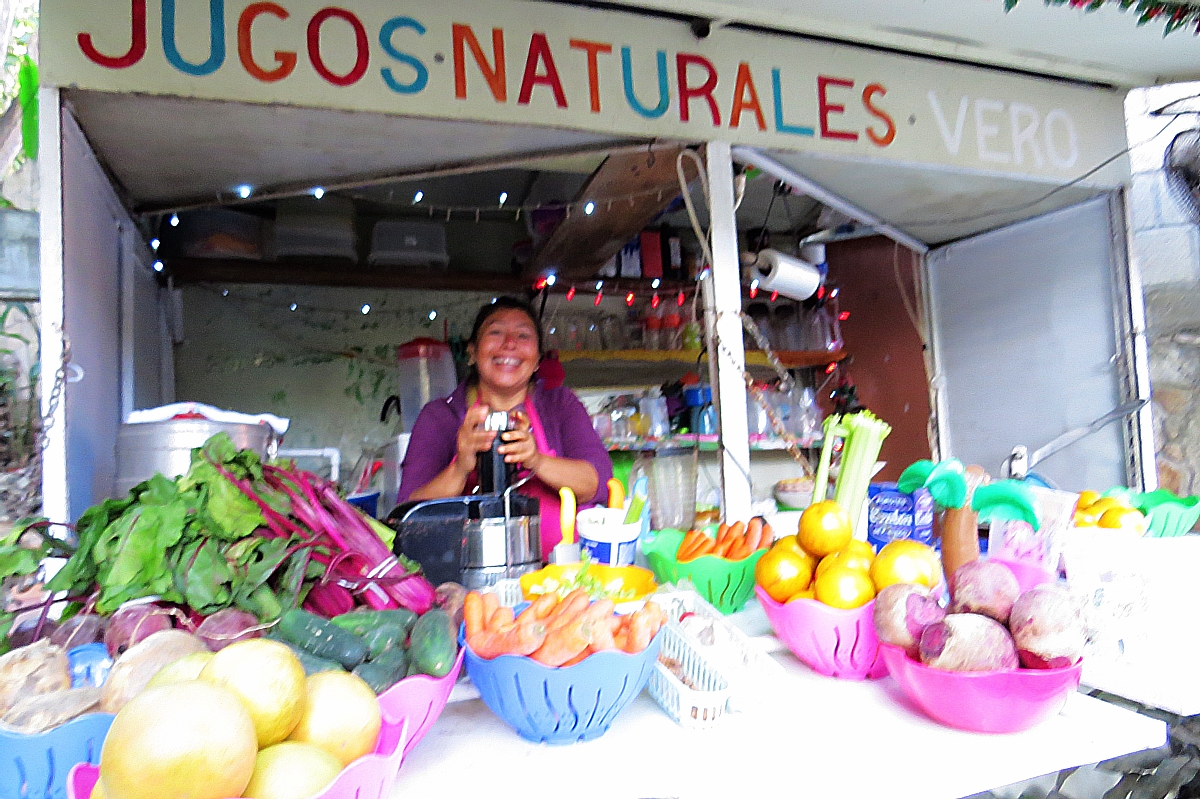 I've had a lot of jugos (juice) from the juice stands of Mexico, and I have to say, Veronica had some of the best. Her beet/ginger/turmeric juice (and, oh, the mornings she had passion fruit!) was a delight to behold. Served with her friendliness and warm smile, it was some of the best juice in all of Mexico. Why America doesn't have more juice stands, I'll never know.
9.  Micheladas Vicky
On your way back from the town waterfall, make sure to stop and have a drink with Trini. His outdoor bar is just in front of the church, and his specialty is the michelada. This drink, made with beer, lime and tomato juice is made over the top by Trini. He garnishes his with a ton of shrimp and cucumbers. He also has the secret stash of Raicilla, the local moon shine, which tastes like unrefined mezcal.
Like this article? Subscribe and never miss a post!