Vegan Restaurants Oahu: Ai Love Nalo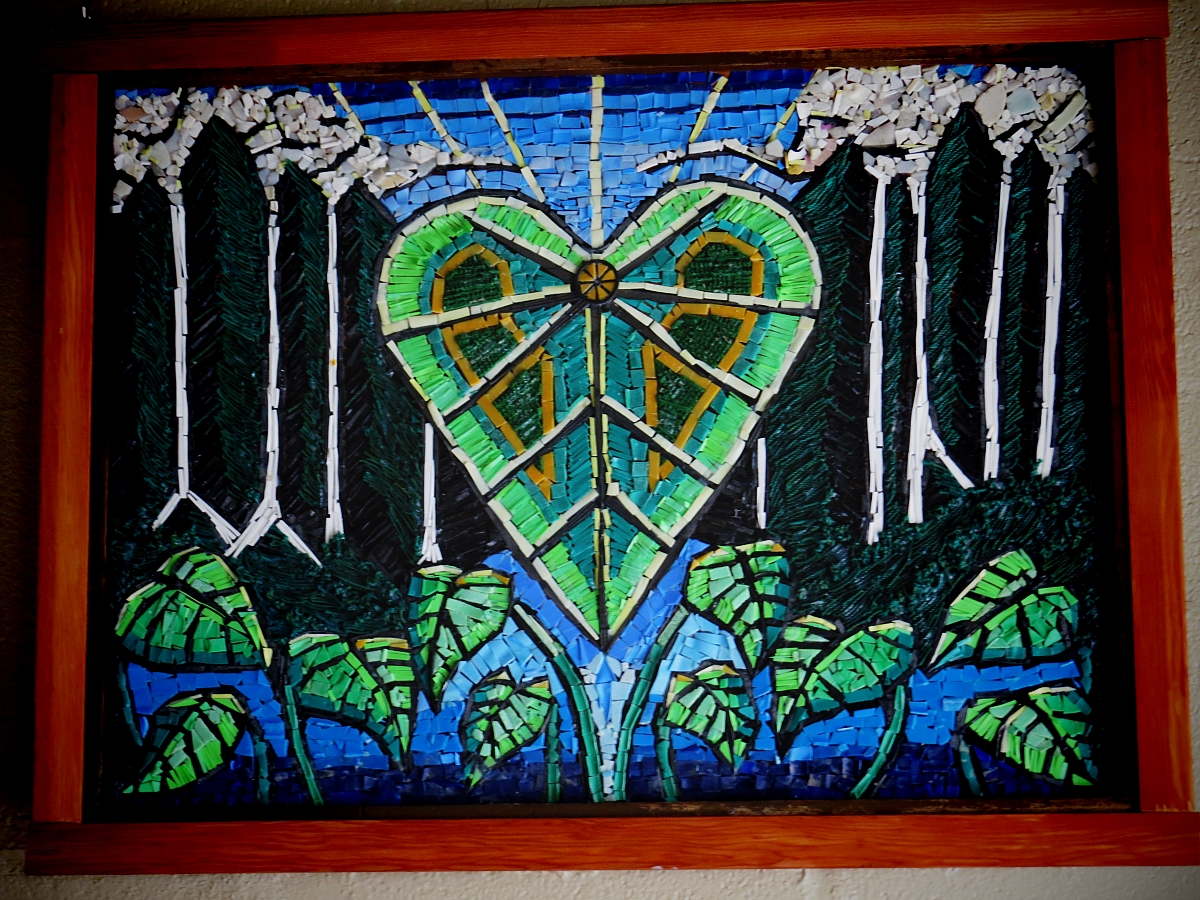 If you're looking for vegan restaurants in Oahu, you really can't do better than Ai Love Nalo in Waimanalo. I am not a vegetarian, but if every meal was as delicious as the one I had there, I could easily become one.
Ai Love Nalo Oahu Vegan Restaurant Review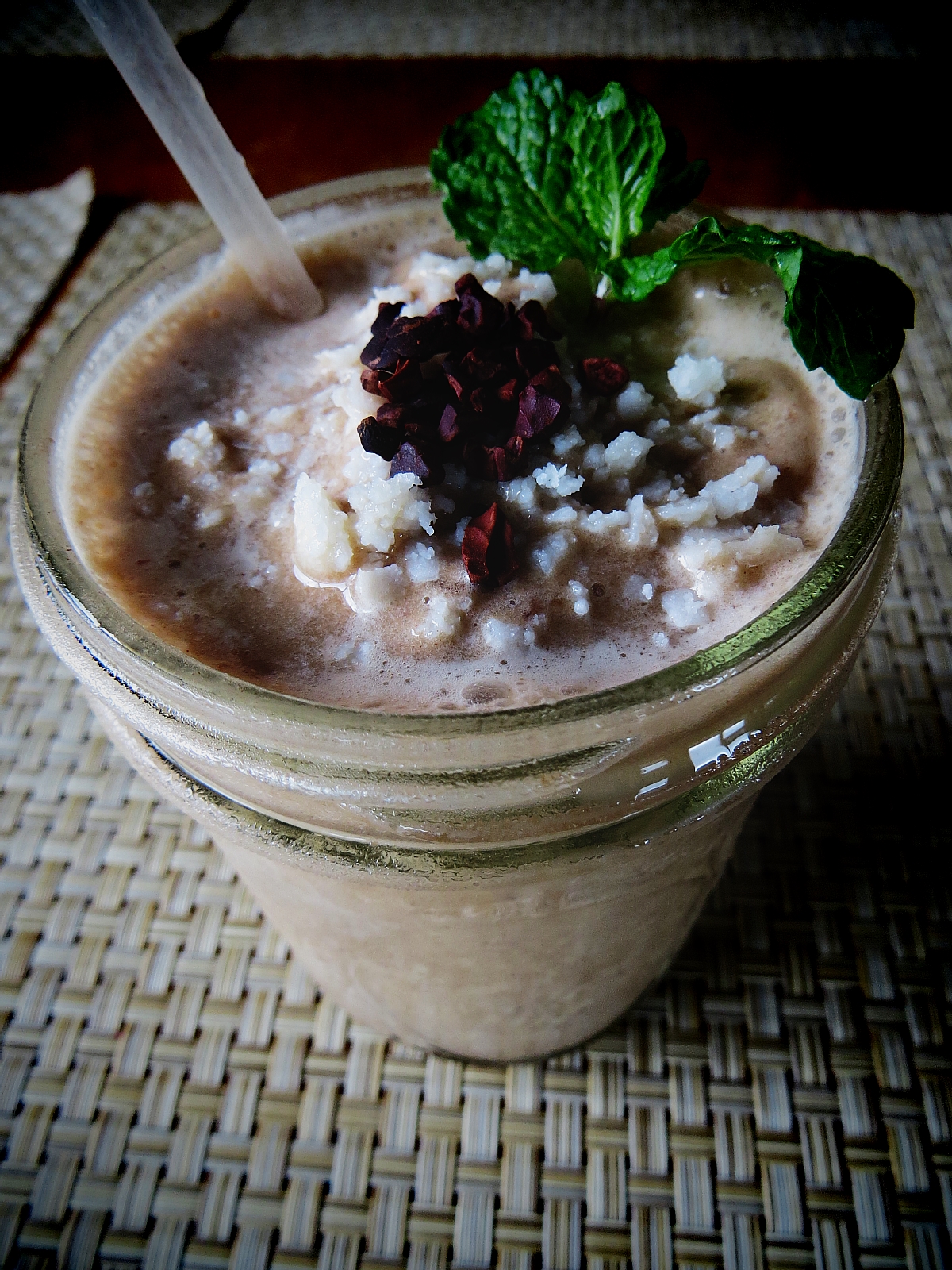 I needed a pick me up, so I started with The Daily Dose which was made from cold brew coffee, coconut milk, dates, apple bananas, and cacao powder. There were also cacao nibs on top. It was perfect with just the right amount of sweetness, and refreshingly cold after being on the beach all day.
All of their smoothies sounded fantastic such as the Lime in Da Coconut made with avocados, limes, apple bananas, and coconut milk. They also had kombucha that they brewed (lilikoi!), yerba maté, and herbal tea.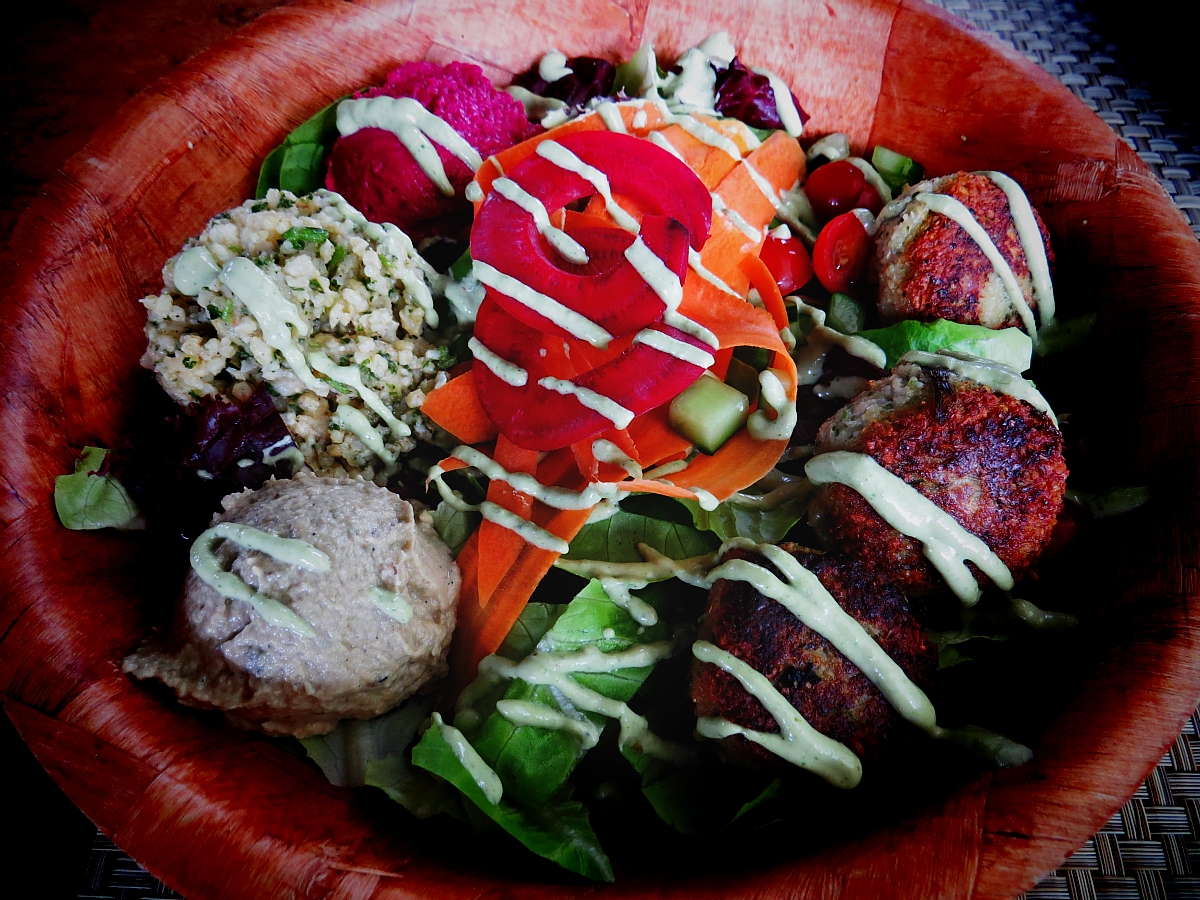 The Medi Bowl at Ai Love Nalo really rocked my world. It had Kalo falafel, beet hummus, baba ganoush, and millet tabbouleh over greens with an herb tahini sauce. It was the perfect combination of ingredients, and I really loved their baba ganoush. It had an incredible smokiness which gave the entire dish a nice flavor. It was also beautifully presented with vibrant colors. You could tell a lot of love and care had gone into making the food.
They also had other creating offerings such as a vegetarian lau lau and a tofu poke bowl.
The Garden Of Eatin'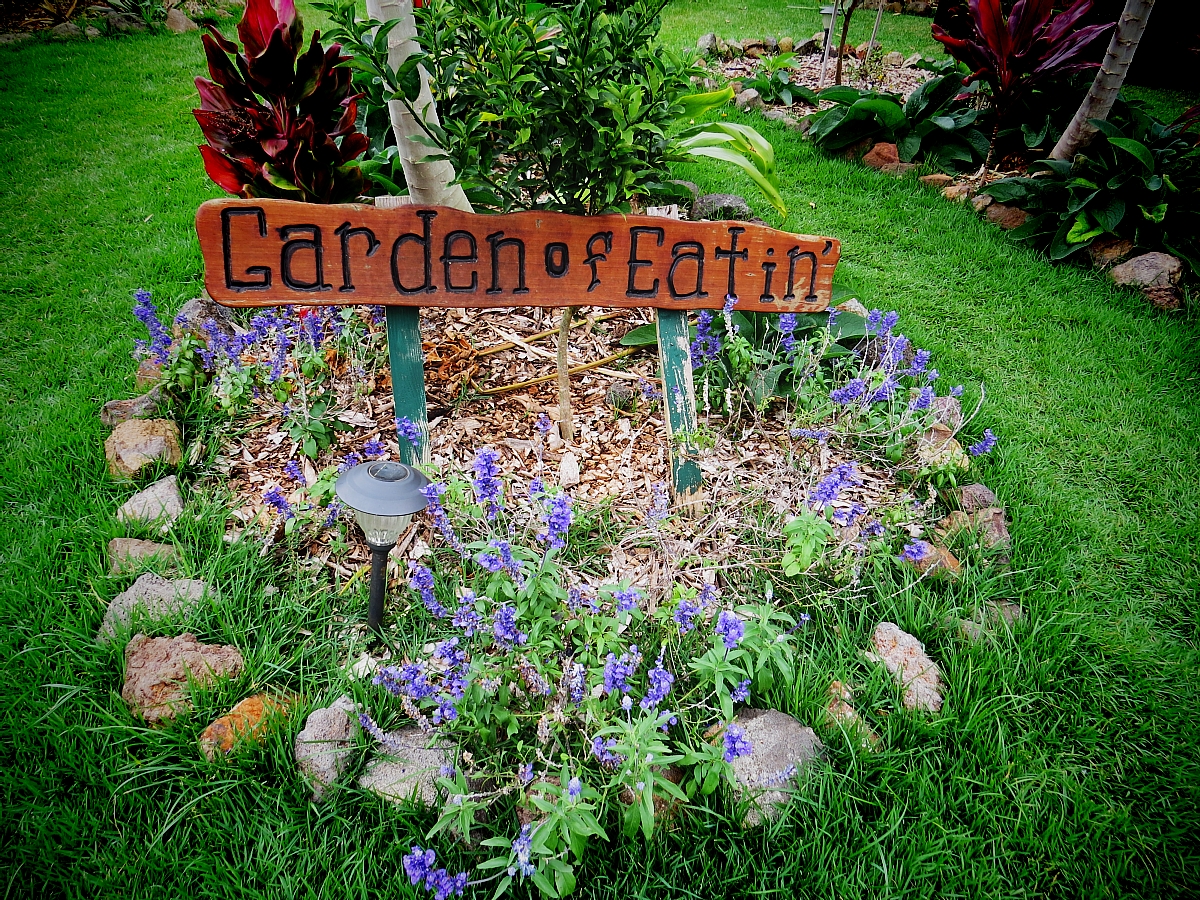 I adored The Garden of Eatin' they have outside as a place to dine. Here, you are surrounded by some of the ingredients used to prepare your meals.
So, yes, you really are eating farm to table style here.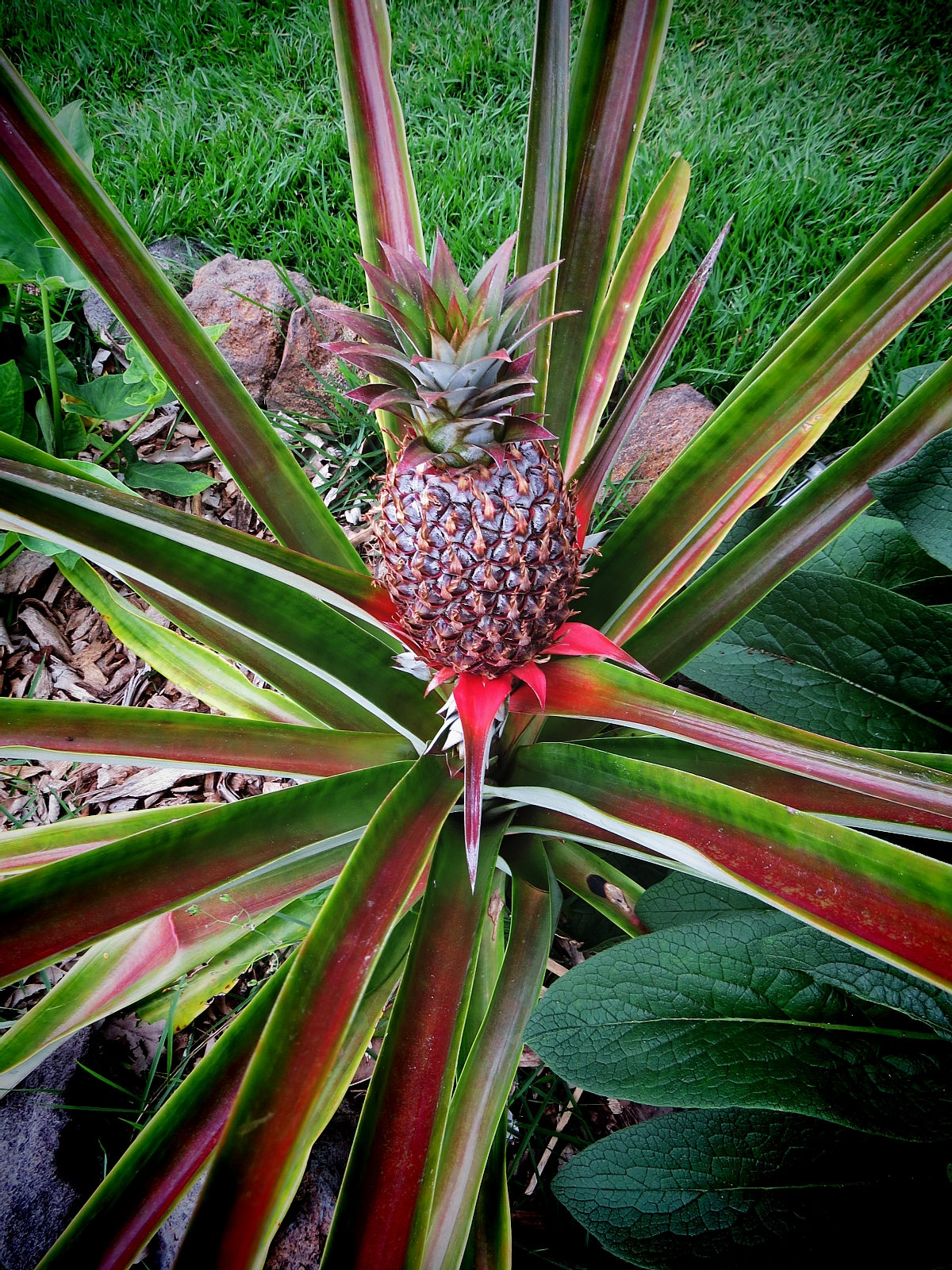 There aren't enough restaurants on Oahu that really make you feel like you are in Hawaii with tropical settings in nature, so extra points to Ai Love Nalo for that.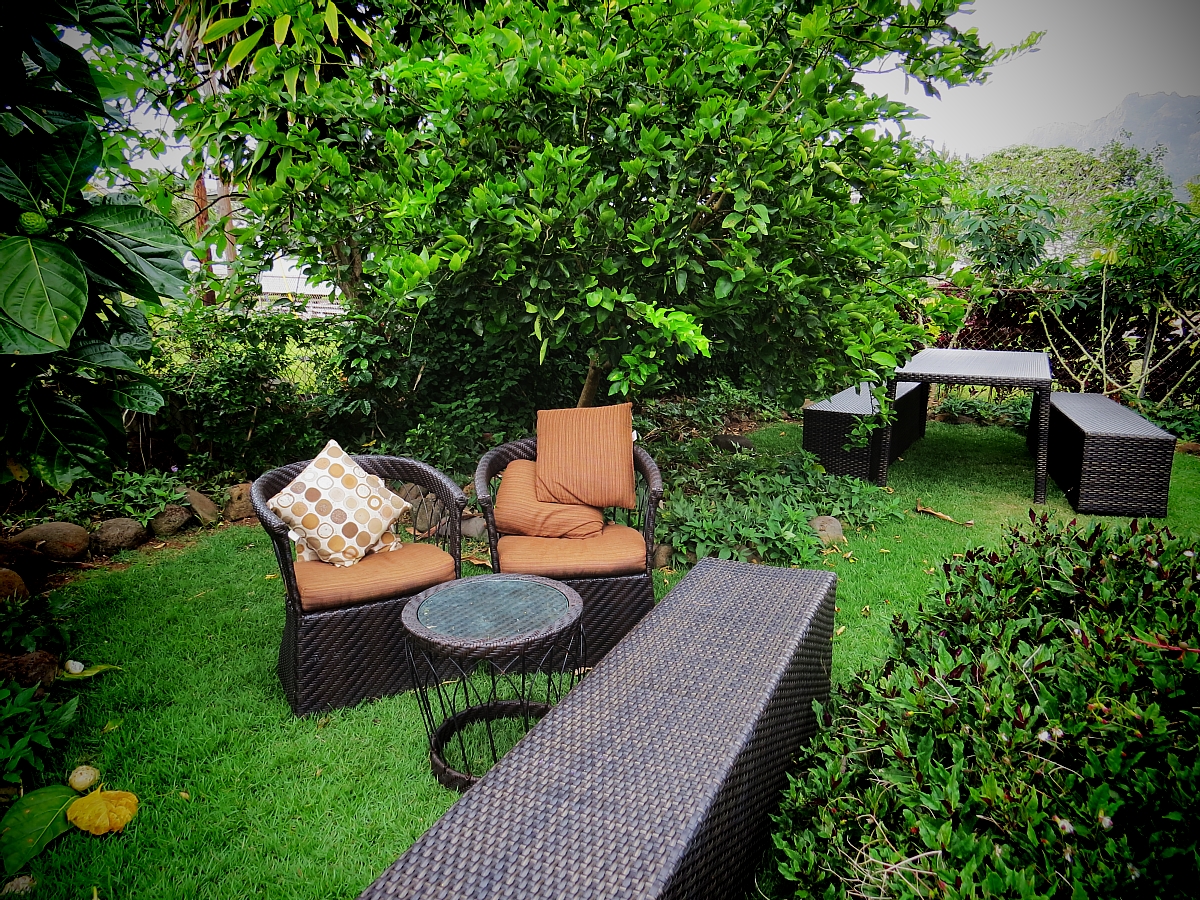 Ai Love Nalo supports local, organic farmers with sustainable farming practices which is another reason they will continue to get my business. I will definitely be back!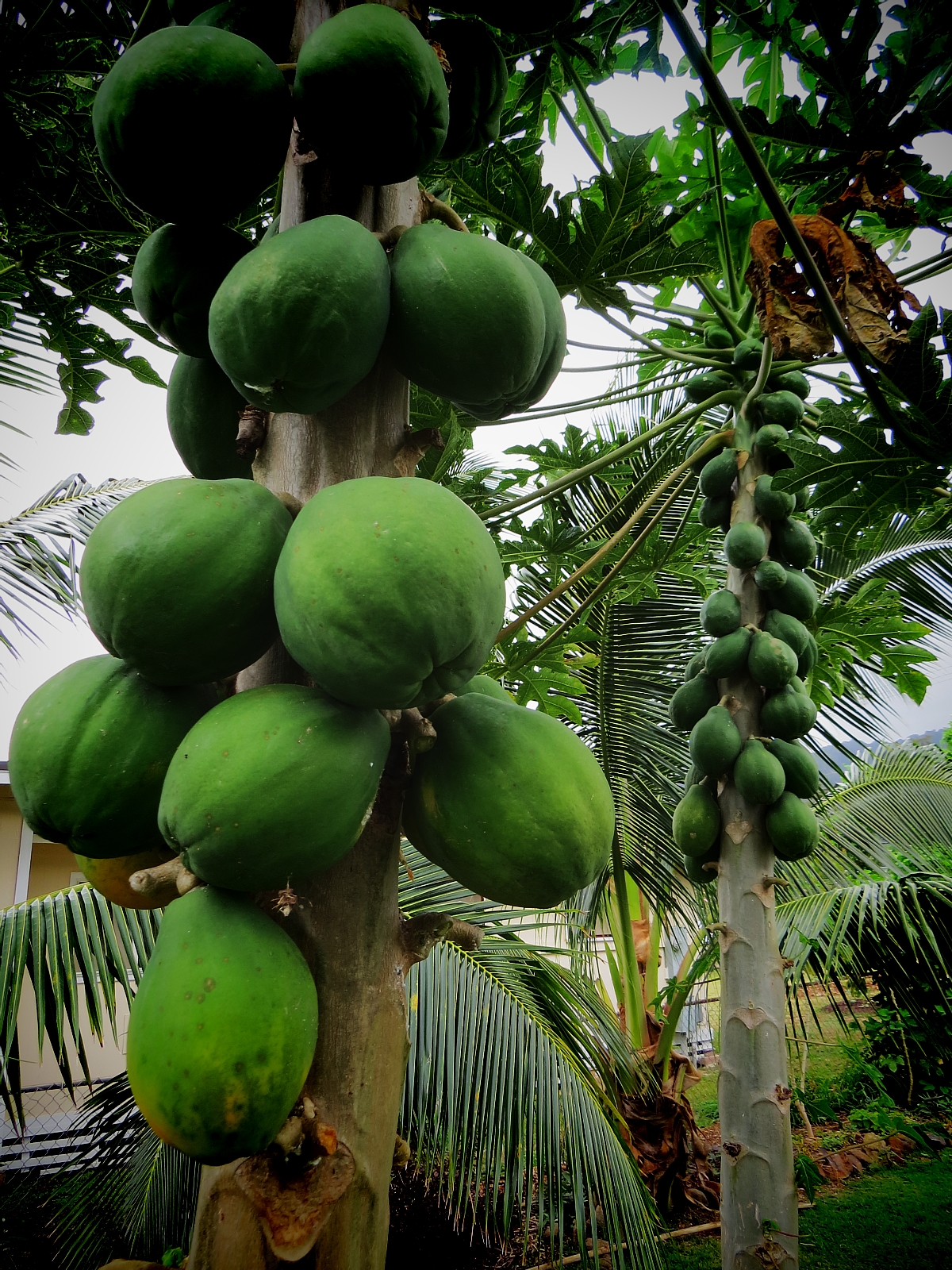 For help with directions, Ai Love Nalo is inside a converted gas station. Look for the lomi lomi sign, and you're there.
Ai Love Nalo
41-1025 Kalanianaole Hwy
Wednesday-Monday 9 a.m. – 5 p.m. (closed Tuesday)
www.ailovenalo.com
Like this article? Subscribe and never miss a post!