Things To Do In Chania: The Chania Market
So far one of my favorite things to do in Chania has been to visit the Chania Market. This market has been around since 1911 and is in a cross-shaped building that has long been a landmark in Chania. It has a lot of history and was even used as a bombing shelter in the past.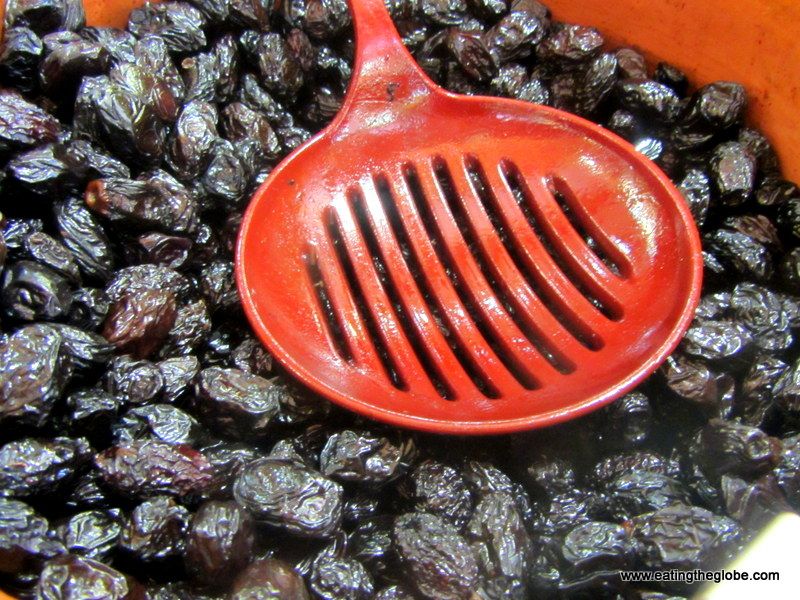 My favorite thing about the market is that it's full of local foods. I was the only tourist the day that I went, so I got a lot of strange looks from the local Greeks as to why I was taking a picture of something as common as an olive.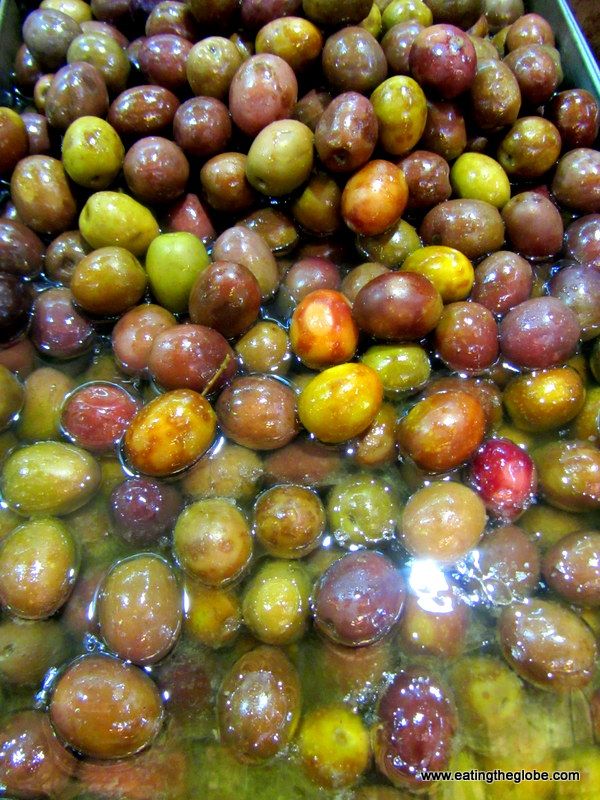 I also couldn't get over the taste of the beautiful locally made cheeses. Smoked dry ricotta cheese, anyone? There are no prices, so I was a bit scared when I decided to buy some, but decided it would be worth it. The price for a huge hunk that would have cost easily $10 in the US? 2 euro or less than $3!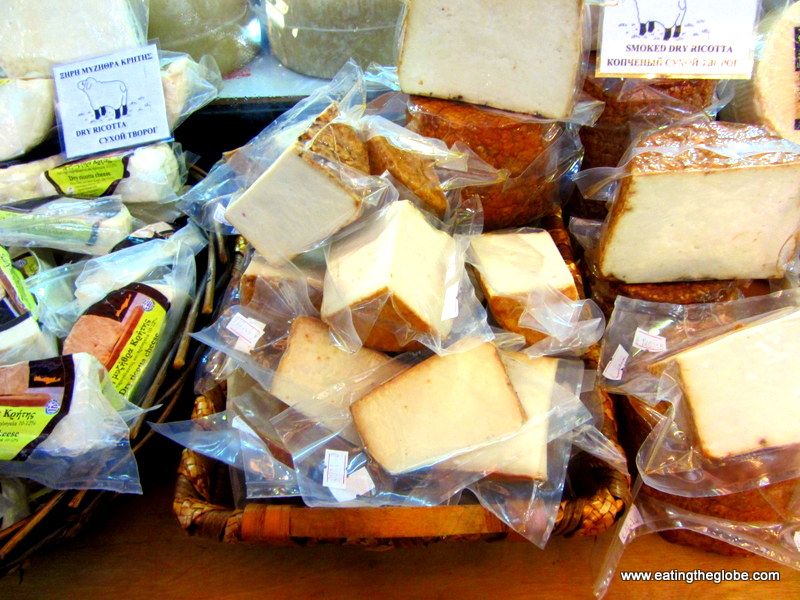 The meat in the market looked amazing, and you could get some really tasty looking sausages, too.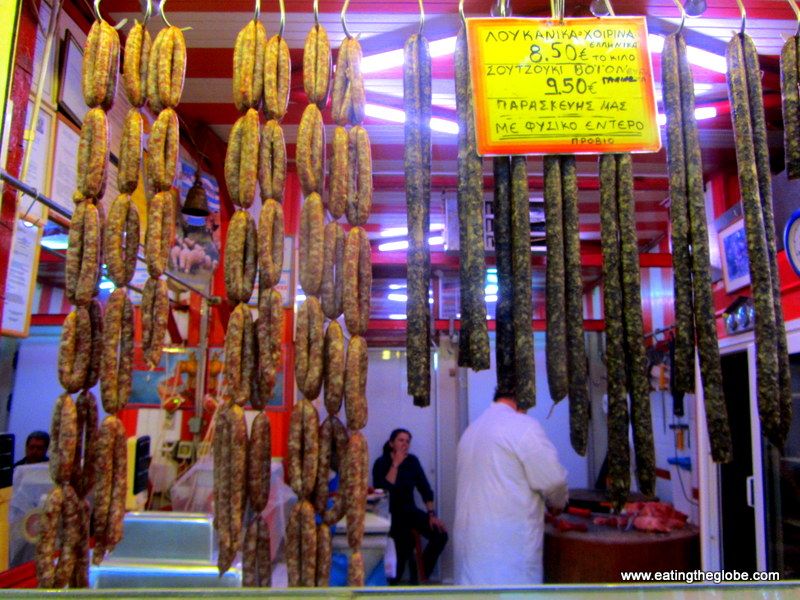 OK, not all of it looked amazing. But, hey, it's always good to be reminded that the meat that you eat did come from an animal.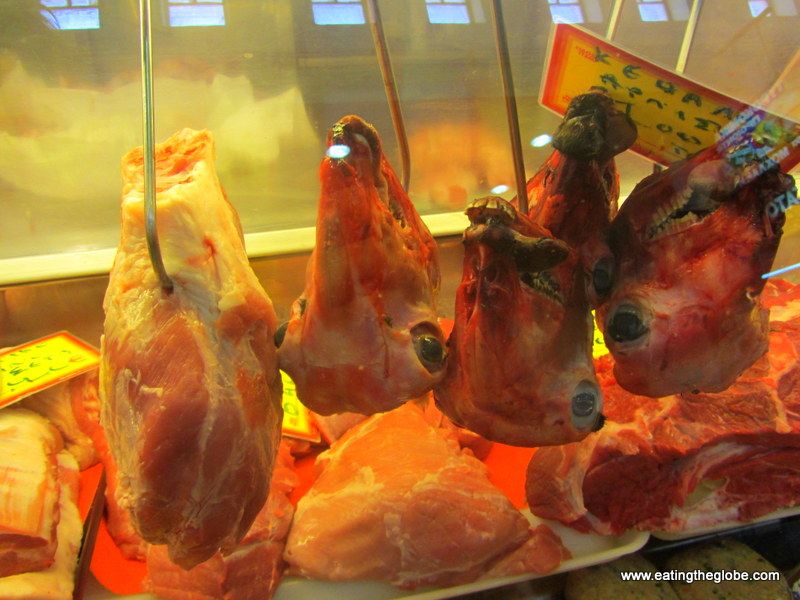 The honey is one of my favorite products from Crete. They are famous for the thyme honey which I have eaten every morning over a bowl of thick, creamy yogurt.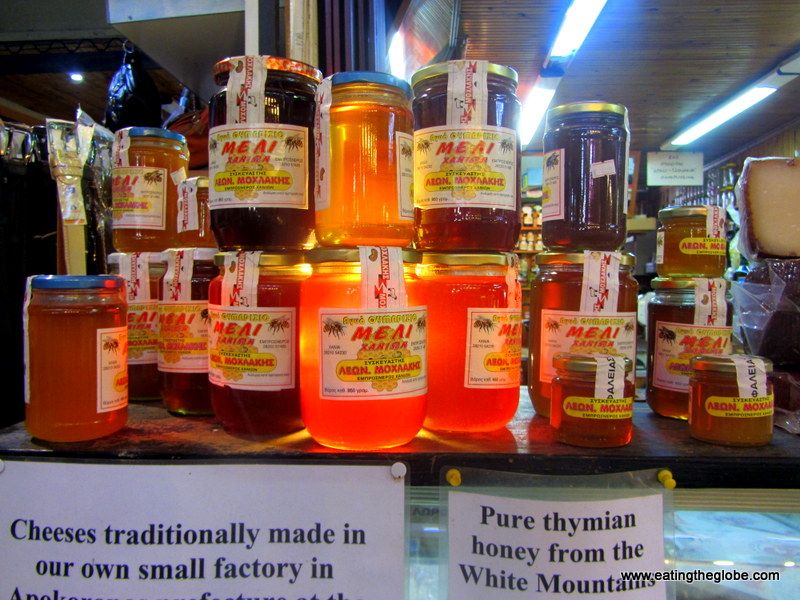 After all this food tasting, it was time to get some lunch. And let, me tell you, it was a good one! All of the tavernas inside the market looked like good ones, and were full of local people. I chose the one with the surliest looking Greek men smoking their cigarettes and drinking their coffee. This is a typical scene in Greece, and I have a theory that if the crankiest people are going to sit there all day that the food must be great.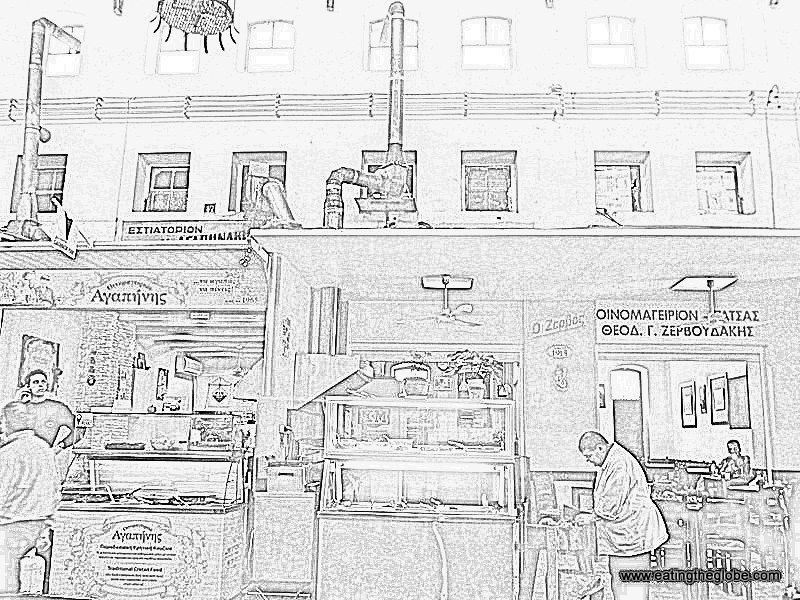 I picked the right place. There was no written menu. The waiter just told me what they had. I didn't understand any of it. But he told me one entrée was the Greek version of a burger, so I picked that. (5 euro) This is what I got! It was like the Greek version of poutine. Excuse me? Fries covered in meat and gravy? What was this? No wonder people come and sit here all day. Is this even legal? I ate every bite on my place and really wanted to order another. This was no burger. This was more like a burger's wet dream. Flavorful meatballs swam around in delicious gravy while slices of onions and garlic peppered every bite.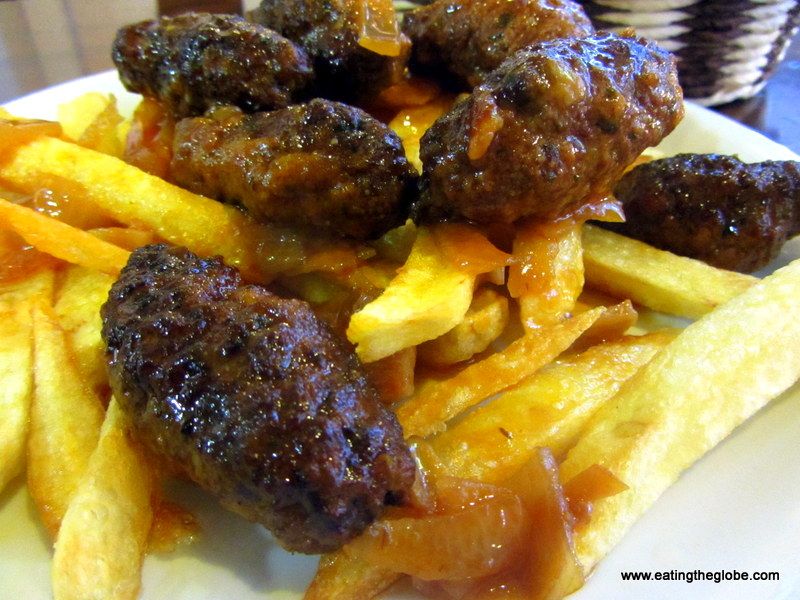 Actually, I am pretty sure this dish was illegal. I asked for them to write the name of this dish in English, but all they wrote was Greek meatballs in red sauce with fried potatoes. I also can't give you the name of the tavern because they wrote that in Greek, and I don't have those letters on my keyboard. To find this place go to the right section of the cross, and it's the last place on the right. That's all I know.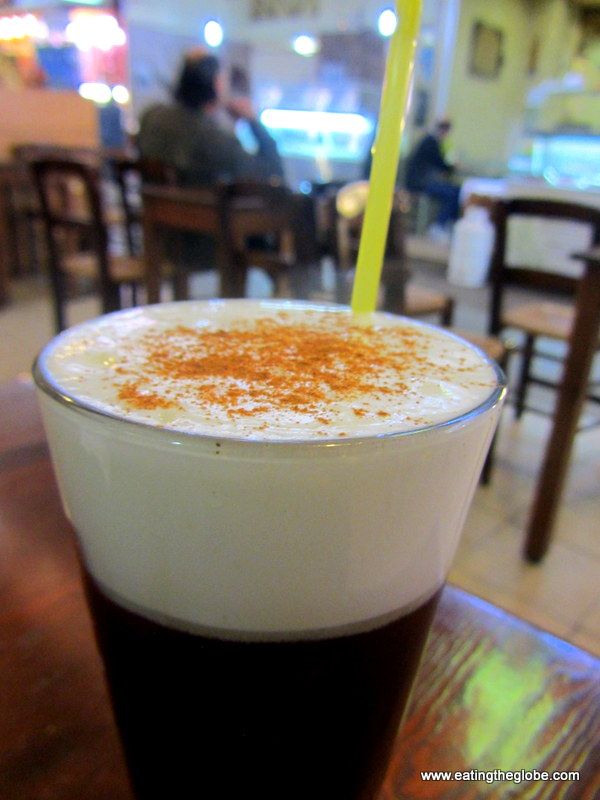 Don't leave without having an iced cappuccino. The Greeks know how to make coffee.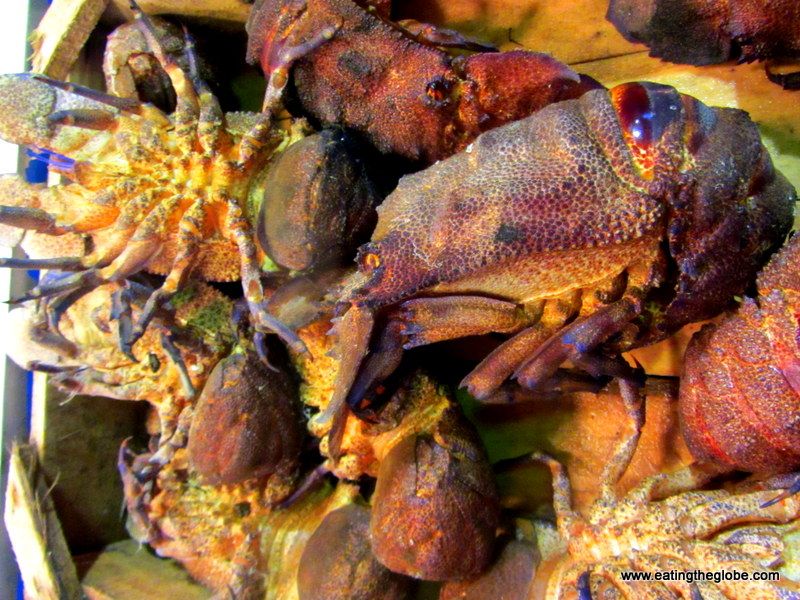 After lunch it was time to explore the other side of the cross which was the seafood side. Beautiful fresh seafood was everywhere along with cats that looked just as cranky as the Greek men who were in the market.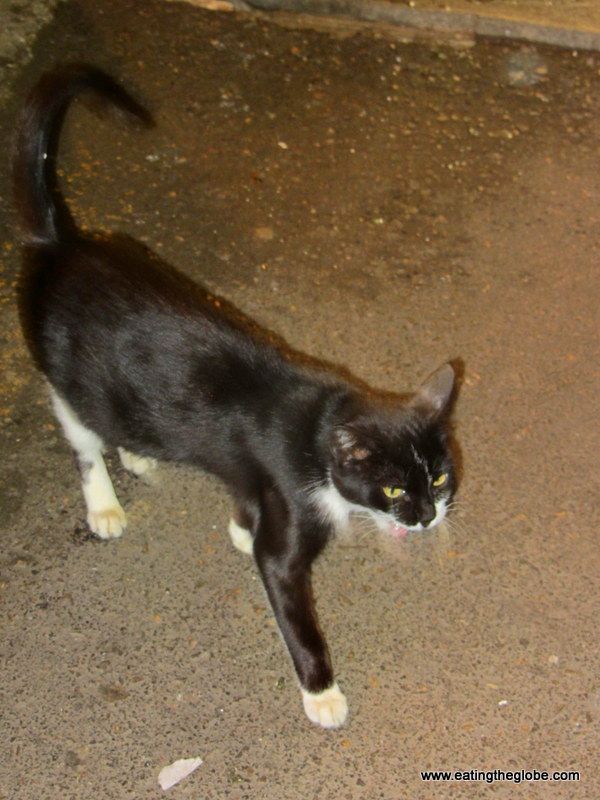 I do love how many cats you always see wandering around in Greece, though!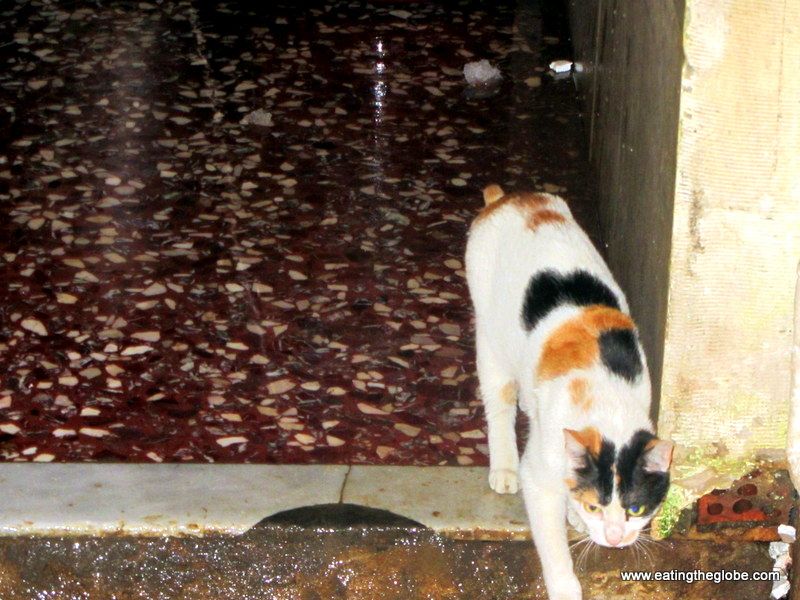 Once they were fed, their attitude improved greatly. I guess I'm not so different from them!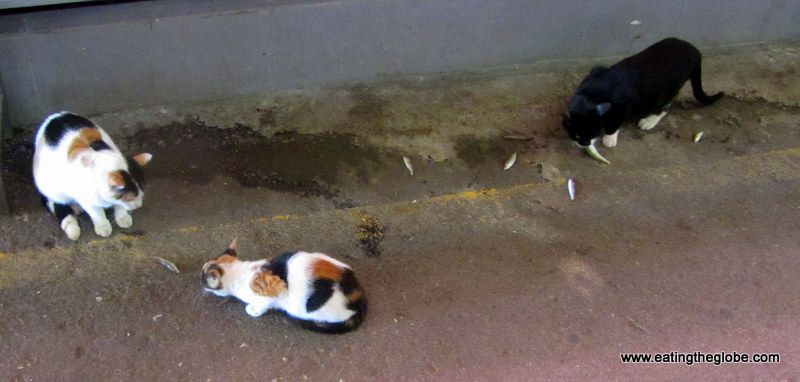 When you are in Chania, if you want a taste of the local food scene, the Chania Market is a place you shouldn't miss!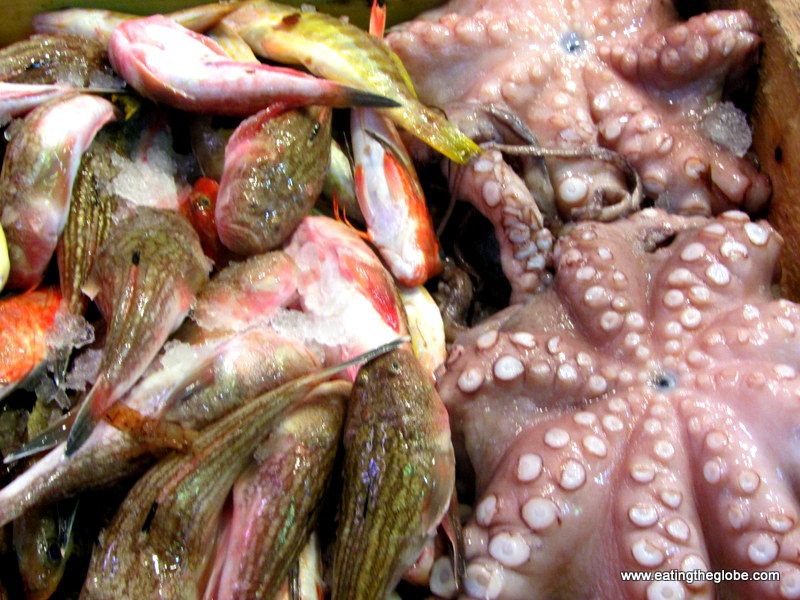 Like this article? Subscribe and never miss a post!