Sponsored: Okinawa Life: Food And Culture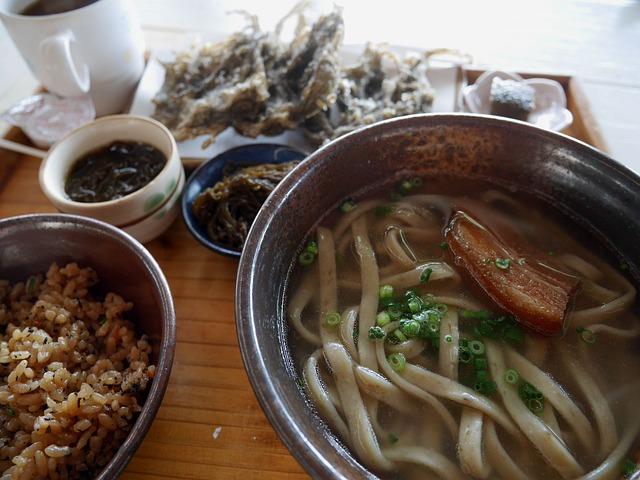 Okinawa, Japan is known for having the longest living people in the world. So what's their secret? Is it the healthy food of Japan? Is it the gorgeous nature, the culture, or the sense of wellbeing that people have there?
First of all, the blend of cultures that come from neighboring areas of Asia definitely influences the food. The Ryukyuan or Lewchewan people, the indigenous people who live there put great emphasis on family life, healthy cuisine, art, and the role of women in the community. Okinawa food is very different from the rest of Japan's food, due to the difference of culture and ingredients.
Also, Okinawans eat very differently than the rest of the world. Because of this, there's a good chance their diet contributes to their health and happiness. Here is some of the best Okinawa food that you will want to try on your visit there. To try the most variety, make sure to visit an izakaya, where you can try a variety of small dishes. Also, to experience more of Okinawan culture, looks for restaurants that offer live Okinawan music.
Okinawa Food
1. Taco Rice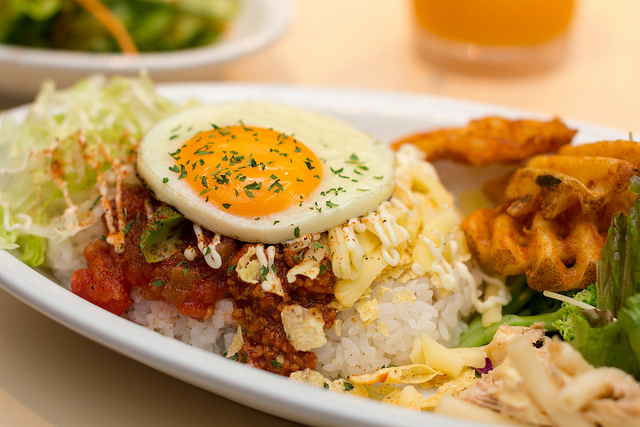 photo by t-mizo, flickr cc
Taco rice is a taco salad served over rice and is a very popular Okinawan food. It tends to be a favorite of members of the US military who are based there. And, it's so popular that even Taco Bell serves it. In addition to Mexican salsa, it usually includes soy sauce and sake which gives it a nice umami flavor. Okinawans love adding a fried egg on top. Also, it's usually eaten with a spoon instead of chopsticks.
2. Goya Champuru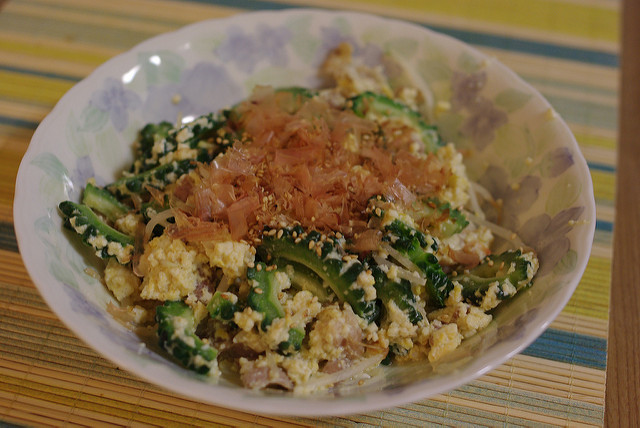 photo by pelican, flickr cc
Goya Champuru is Okinawa's signature dish. And it tells the story of Okinawa's food culture in a bowl. The most common type of champuru (which means stir fry) includes tofu, pork, eggs, and goya. Goya is a bitter gourd, which was introduced to Okinawa from SE Asia. It's a very healthy vegetable, used for cancer prevention and stomach ailments.
3. Okinawa Soba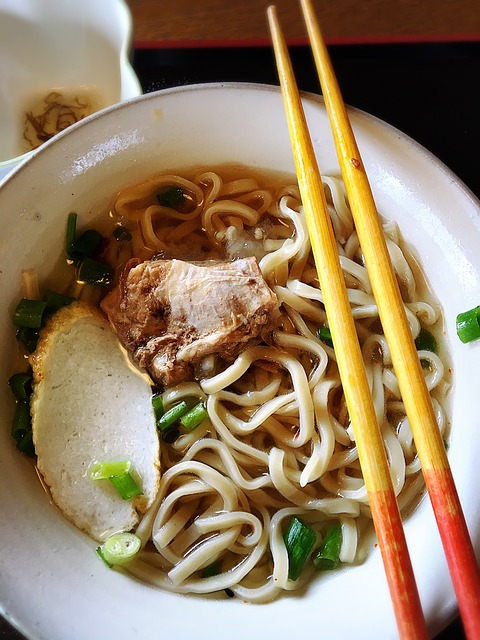 Okinawa soba dishes are different from those served on the Japanese mainland. The noodles are closer to udon noodles, as they are made from wheat and not buckwheat. They are served in a bowl of clear pork broth with toppings. Soft boiled pork is a popular topping, and the dish also usually includes pickled ginger, green onions, and fish cake.
4. Rafute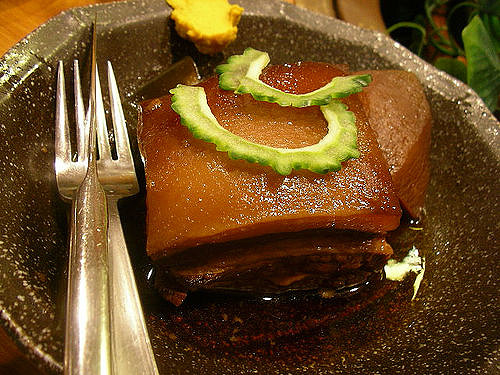 photo by Hajime NAKANO, flickr cc
Rafute is skin-on pork rib slowly simmered in soy sauce, awamori liquor, and black sugar. Many Okinawans believe that it helps with longevity. It used to be served to the Okinawan Royals. The sweet and savory meat melts in your mouth, and this dish is the perfect Japanese comfort food.
5. Umi budo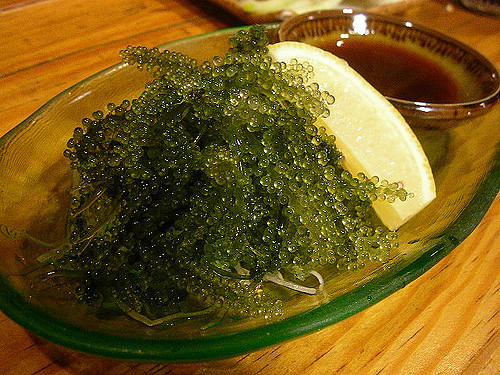 photo by Hajime NAKANO, flickr cc
These seaweed clusters look like little grapes, and they have an amazing texture. They feel like caviar and are usually served with a ponzu dipping sauce. Because they are high in mineral content but low in calories, they are often called the "longevity seaweeds".
This post was sponsored by Be Okinawa
Like this article? Subscribe and never miss a post!