Reykjavik Hot Dogs: Why The Best Ones Aren't At Baejarins Beztu Pylsur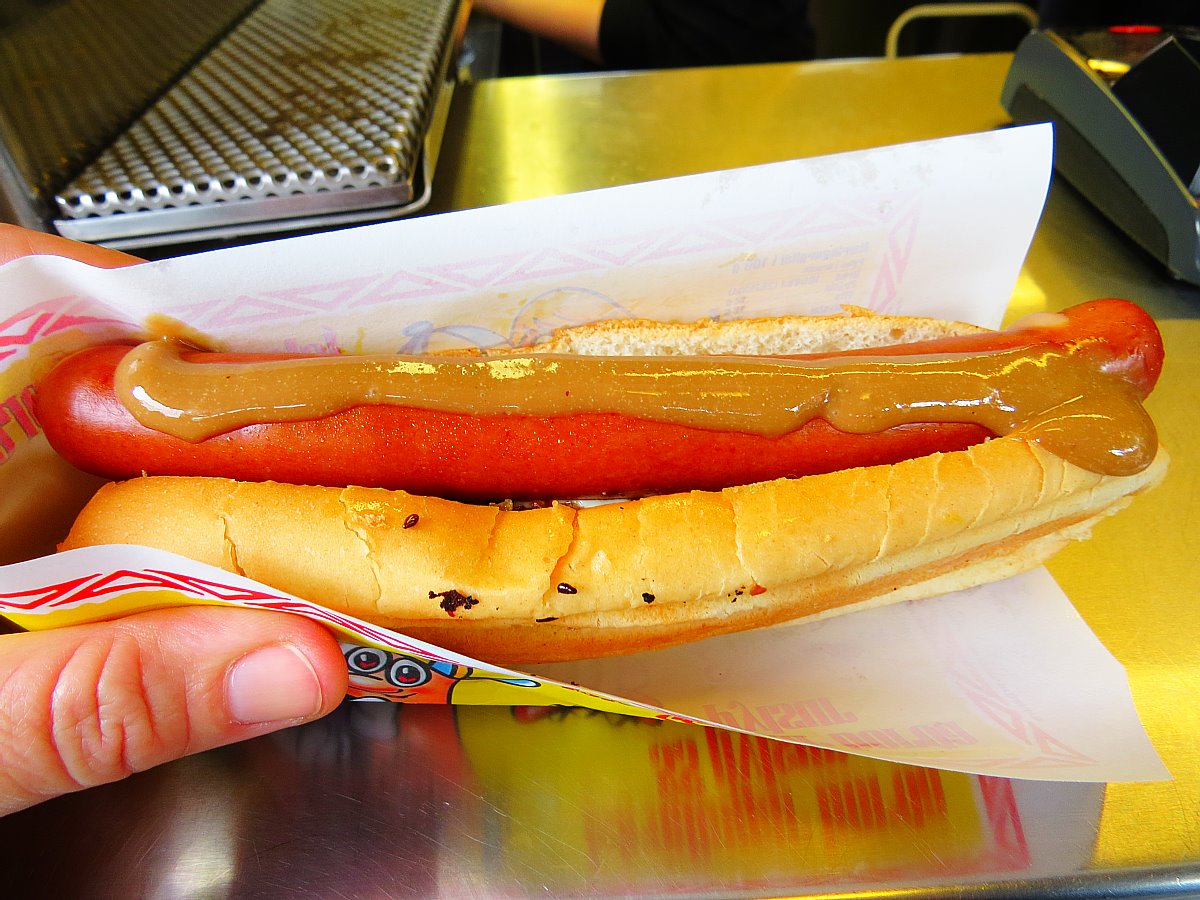 When you travel to Iceland, you will see hot dogs everywhere. The people in Iceland joke that hot dogs are their national dish. They are made with lamb, beef, and pork and are better tasting than any hot dog I've ever had. However, I disagree with the spot most people consider best for Reykjavik hot dogs.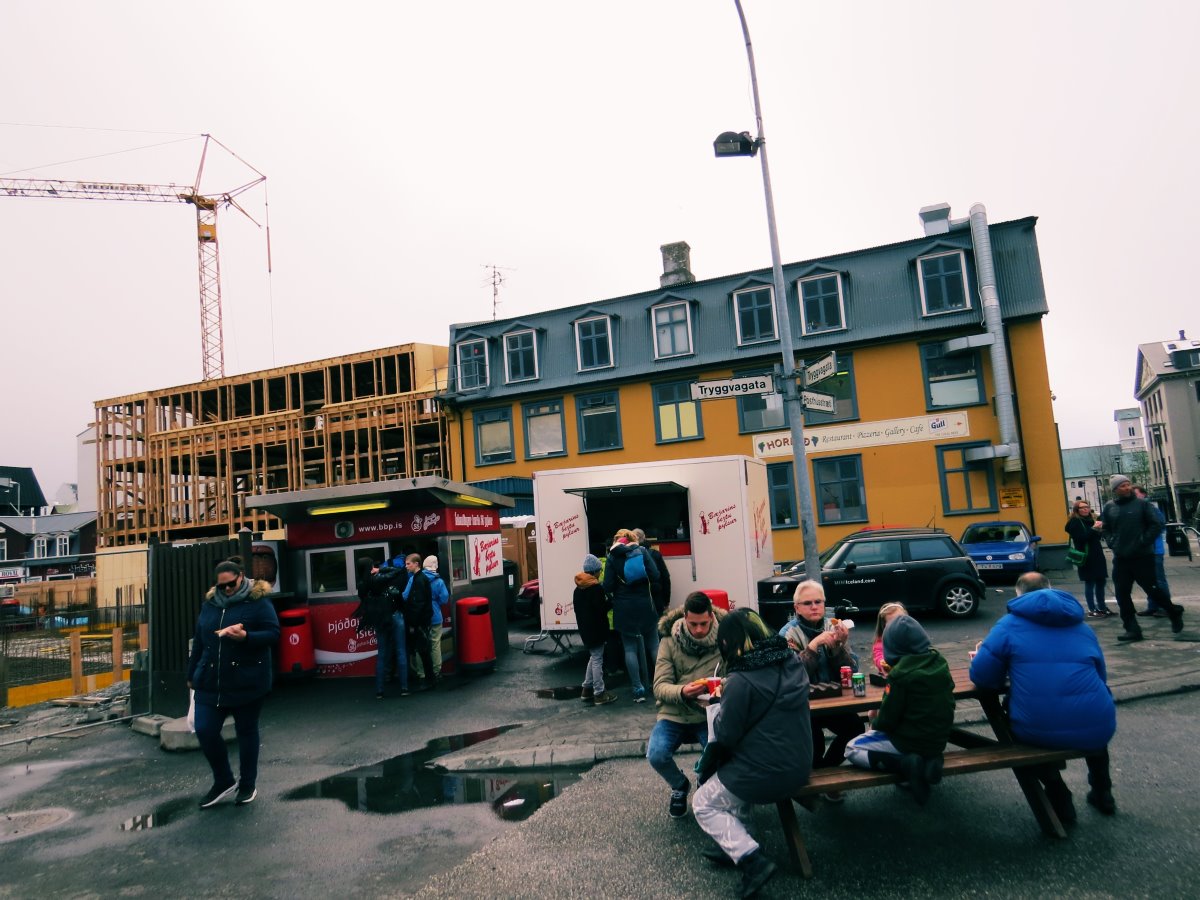 Most people in Iceland think that the best Reykjavik hot dogs are at Baejarins Beztu Pylsur. In fact, the name means best hot dogs in town. There are usually long lines, and even Anthony Bourdain went there on his visit to Iceland. However, I was disappointed.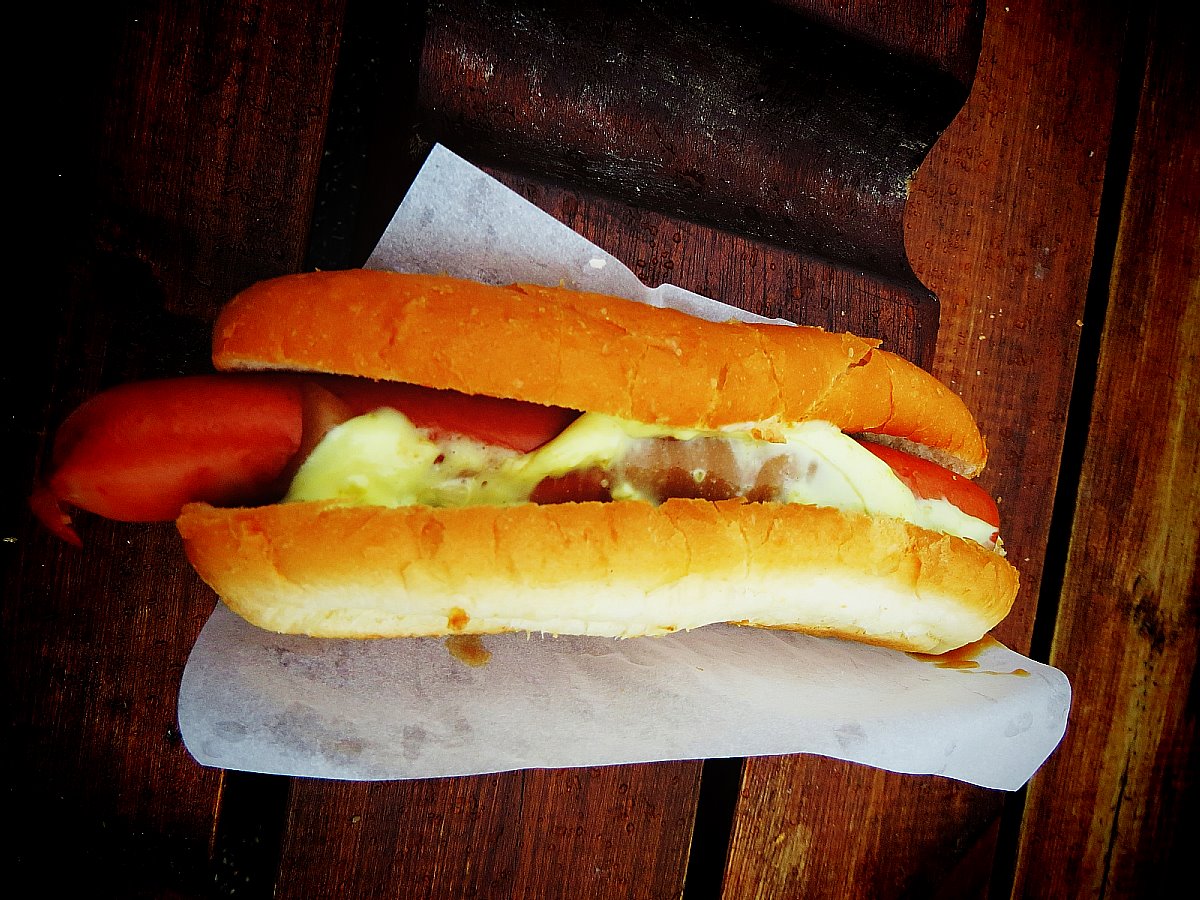 Even though the line wasn't very long, there was almost no customer service from the guy who took my order. He was very gruff and just slapped my hot dog together like he didn't care what he was serving me. There was no pride in the offering of the food. I know, it's just a hot dog, but still, it was my lunch that day.
I ordered one with everything which consisted of raw and fried onion, ketchup, remoulade, and sweet mustard. It looked very messy, and the sauce was unevenly distributed. Also, the bun wasn't toasted and seemed a little stale. I had really been anticipating Baejarins Beztu Pylsur and, for me, it was a bit of a letdown.
Where To Find The Best Reykjavik Hot Dogs 
I was so glad to find, just around the corner, the place that renewed my faith in the Iceland hot dog. Pylsuhusid Hot Dog House had the hot dog I had been looking for. They also serve ice cream, so, yes, anyplace that serves ice cream will probably get extra points from me.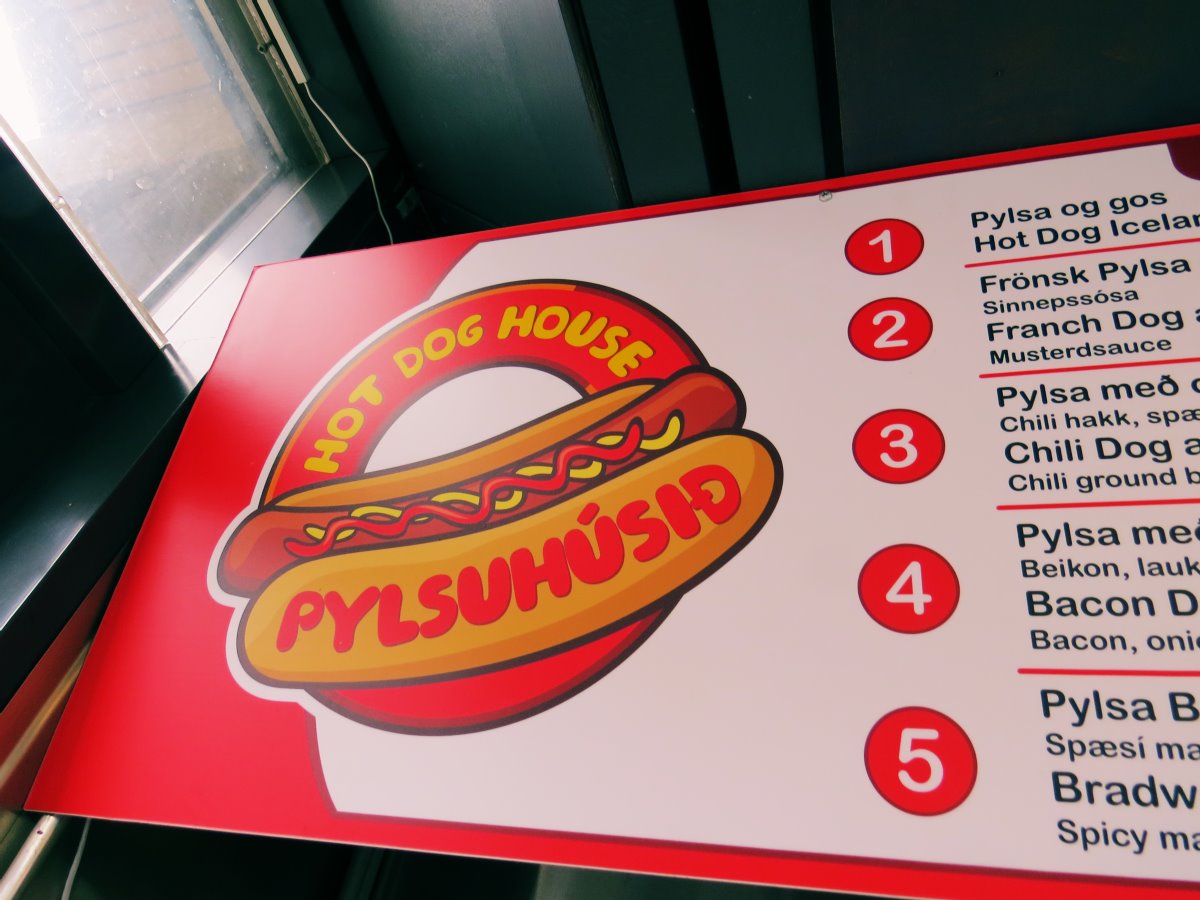 I went with the classic which came with onions, fried onions, mayonnaise and mustard, only because I wanted to compare apples to apples. Apples? Give me a hot dog over an apple any day. I was highly tempted to order the bacon dog, though. They also had a chili dog and a lot of other choices that the famous other one didn't have.
Back in #Reykjavik for a ridiculously awesome #HotDog from #Pylsuhusid Hot Dog House before we get going again. By all accounts a favourite of #BillClinton's (or so our bus driver told us). #foodporn
Yes, Bacon Dogs
Remind me again, why I didn't go back for the bacon dog?
First of all, the service was phenomenally better at The Hot Dog House. They were incredibly friendly, and I didn't feel like a herded cow, I mean lamb, about to be made into a hot dog.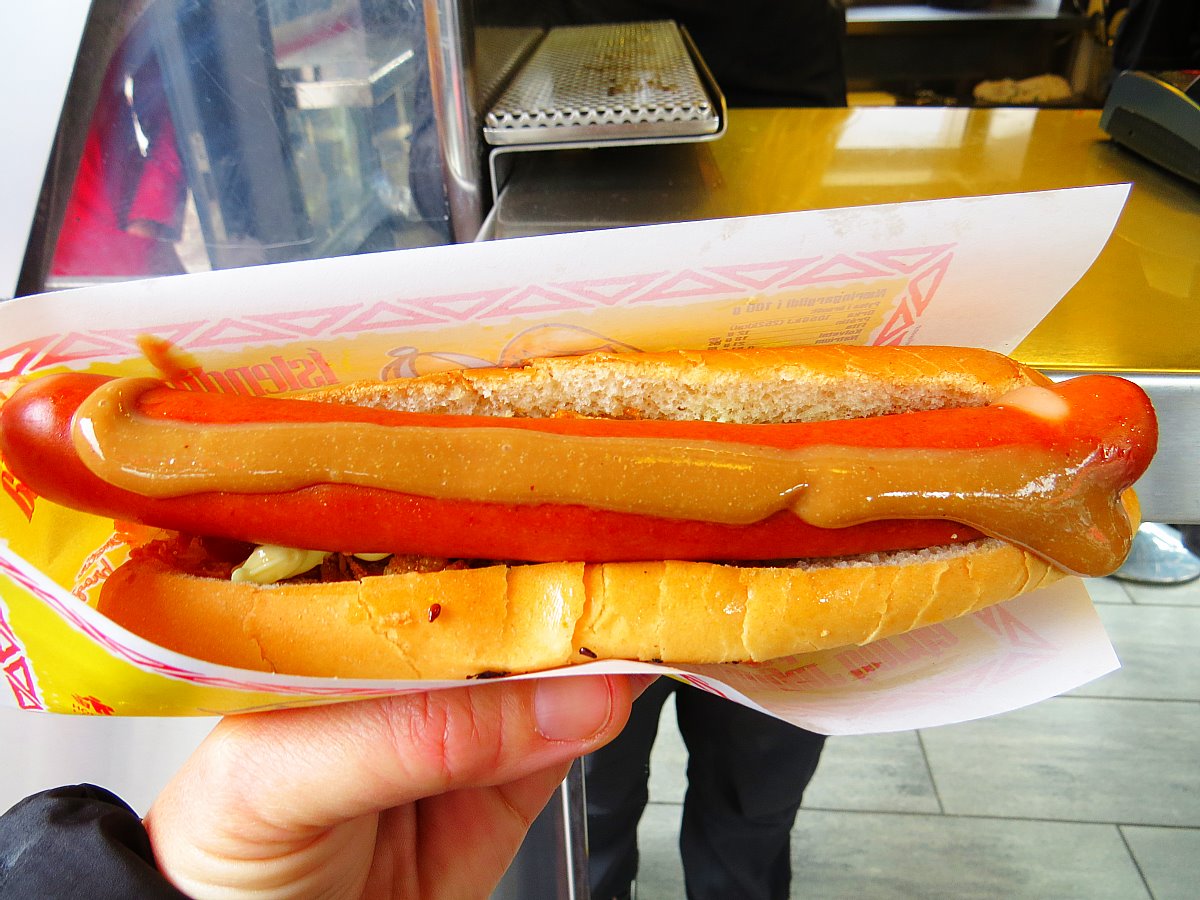 The first thing I noticed was that this hot dog was put much more neatly together. It looked like someone cared. The hot dog itself had more of a snap than the one at that "other place". And the bun was much fresher and slightly toasted. Also, the hot dog fit the bun better, so extra points for that.
So, if you're looking for the best hot dogs in Reykjavik, definitely skip Baejarins and go straight to Hot Dog House. Order two. Make one a bacon dog. You won't regret it.
Opening hours: Mon-Wed: 10am-12am, Thu: 10am-2am, Fri: 10am-5:30am, Sat: 11am-5:30am, Sun: 11am-12am
Location: Ingolfstorg Square
Helpful Iceland Guide Books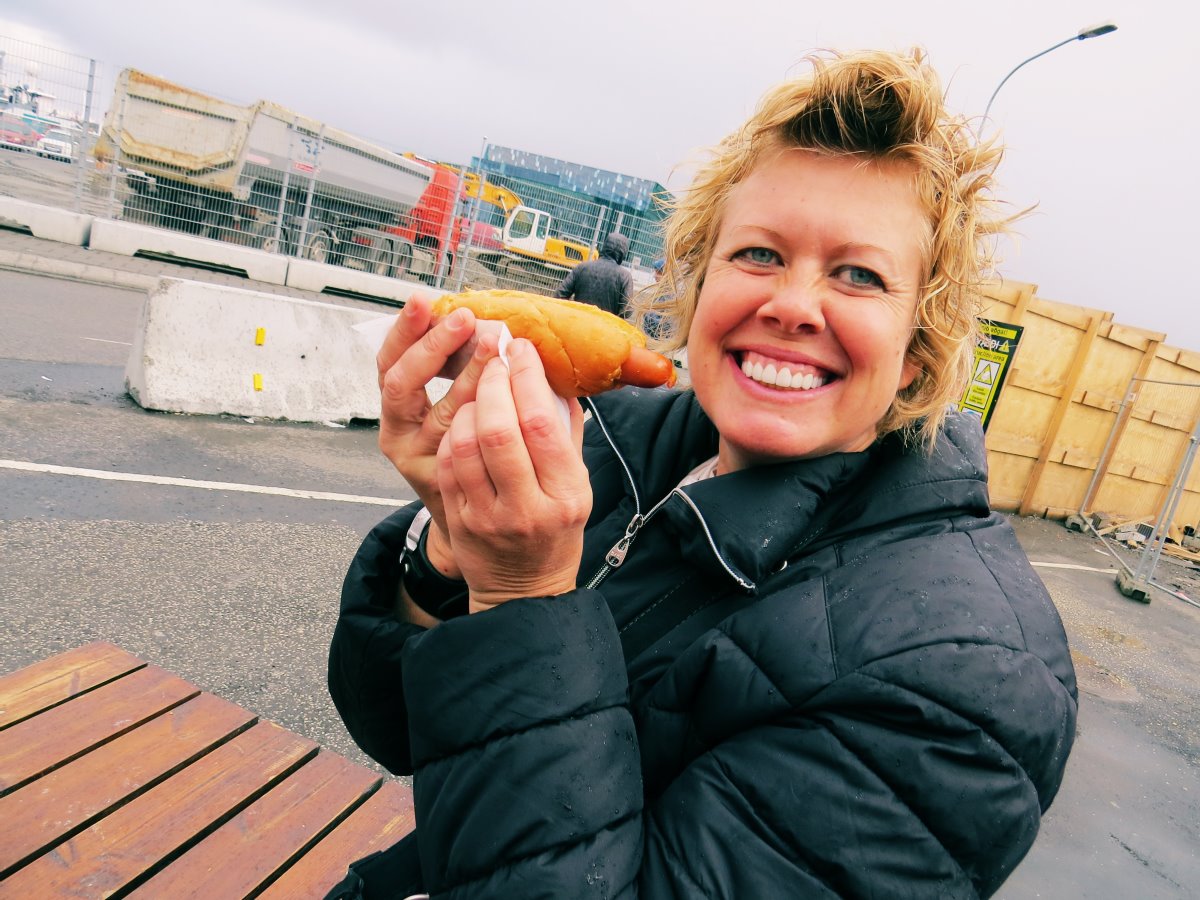 Love #foodporn? Follow me on Instagram for mouthwatering #food pictures! https://t.co/NlwCOdh3I6

— Eating The Globe (@eatingtheglobe) March 24, 2016
Like this article? Subscribe and never miss a post!